Scrolling around Instagram, you have probably run across the beach wave perm styles. You'll love the elegance of this hairstyle, especially for the upcoming summer when we all need beach waves to look completely awesome.
What is a Beach Wave Perm?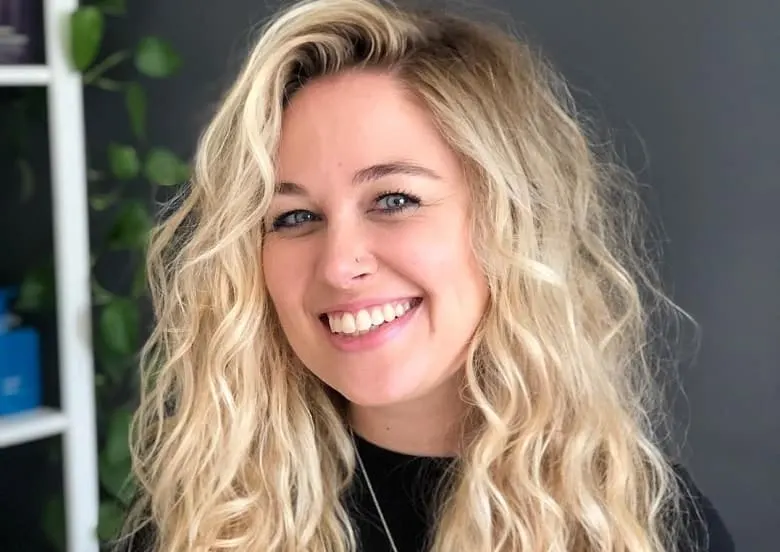 Perm hairstyle is a term that you might know from your grandmothers and mother. The process of perm became extremely popular in the '80s. Big hairstyles were everywhere you go, but then the question pops out – is the perm safe? Well, you shouldn't overdo it, but there is a safe way to do it.
These days we are witnessing the comeback of wavy hair perms. If you are tired of sea salt sprays and curling your hair every day to get perfect waves, the perm is definitely the solution.
But, what is the beach wave perm? Shortly it is the process of applying certain chemicals on hair. They are used to reform your hair and transform it into a lovely wavy hairstyle.
Wavy beach perm is suitable for all hair types and lengths. If you belong to this generation of curling irons and you are pretty bored with it, then you need to try this relatively new technique.
How to Get Beach Permed Hair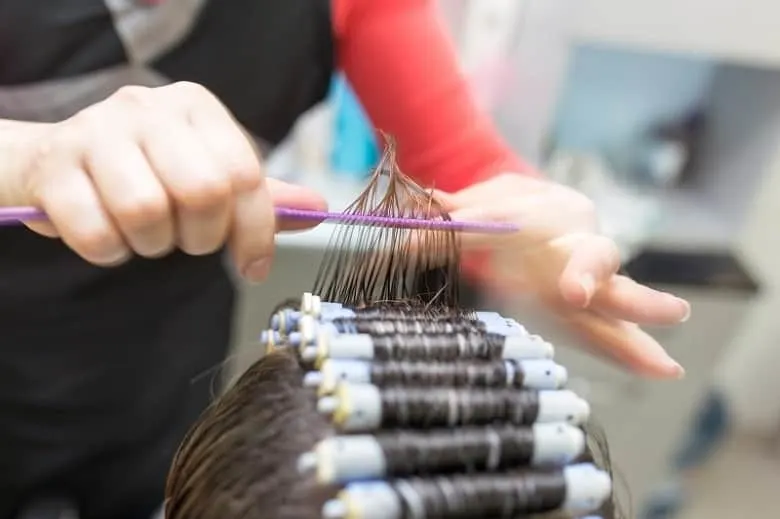 The perm is something that should be left for a professional to do it. We would not advise you to do it alone. Actually, the chemicals can be pretty dangerous if you don't know how much to hold them and how to handle them.
The process of getting beach wave perm is following. Your hair is inserted into some types of curlers, and the chemicals are added. These chemicals destroy your natural hair bond, preparing your hair for getting curled. Two chemicals are used in this process – one to destroy the hair bond and the second to neutralize and keep the waves set and in place for quite a time.
Following Video Shows How to Do Beach Perm on Short Hair
Beach Wave Perms: Before and After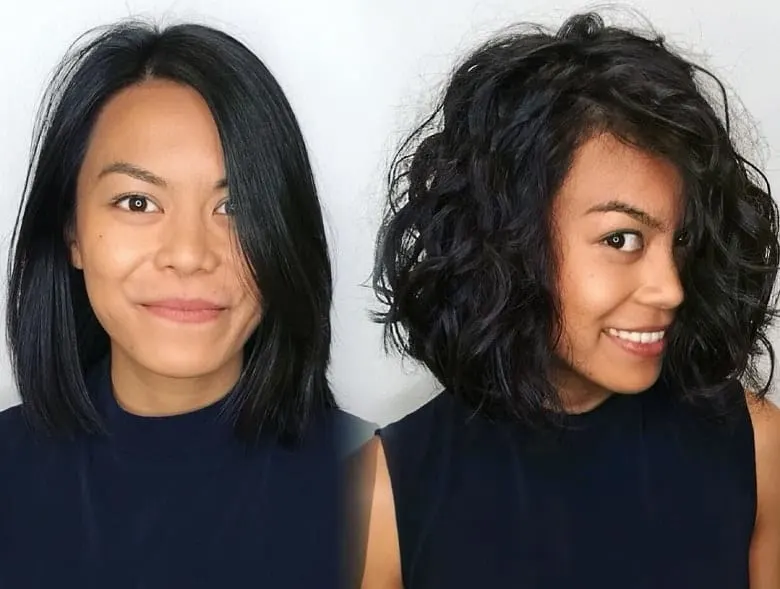 Let's suppose you have flat hair and you would like to turn it into summer-ready beach curl perm hairstyle. It is more or less important how long your hair is, as long it is healthy. We should warn you that if you recently have bleach, you shouldn't do perm.
The process usually takes a couple of hours to transform your hair from straight to wavy. Your hairdresser will trim your damaged hair ends, and your waves will be more than ready.
In the end, you will be able to style your hair really quickly. You won't need curler or blow dryer anymore since the waves are there. This will save you some time in the morning so you can have time for other stuff.
5 Effective Ways Get Beach Wavy Hair
Facts about Wavy Beach Perms
Here are some of the facts about beach curl perm that you should know about before you decide to do it.
As same as any other chemical treatment, a perm can harm your hair, making it dry and brassy. However, if you don't overdo it and make a few breaks between these treatments, there should be no bigger problems.
Nowadays, you can find many beach wave perms that look completely different. The key is in diverse types of curls. They can be more loose, smaller or bigger, but the point is that all of them look amazing.
If you have wondered how much money you should keep aside for this hair treatment, here it the approx price – it usually starts around $500. However, you should always ask your hairdresser, since the cost can be different depending on the country.
Certain hair types can become even more damaged with the perm. Don't do it if your hair is bleached or fine textured.
Hottest Beach Wave Perm Hairstyles
So, you have already decided to do a beach perm. Now, it's time to get inspired. Here is how some girls are doing it. Chic and modern, right?
1. Medium Perm
All girls with straight hair wished to have curls in one moment of their life. Now, with beach wave perm you can have it in a couple of hours. You can comb over your hair or made it asymmetrical, so you have more hair on one side.
When you have short hair, it is hard to maintain it to look good all the time. However, if you opt for beach perm on short hair, they will keep your hair chic and sweet pretty much all the time. This girl shows us how we can have it all and with low-maintenance.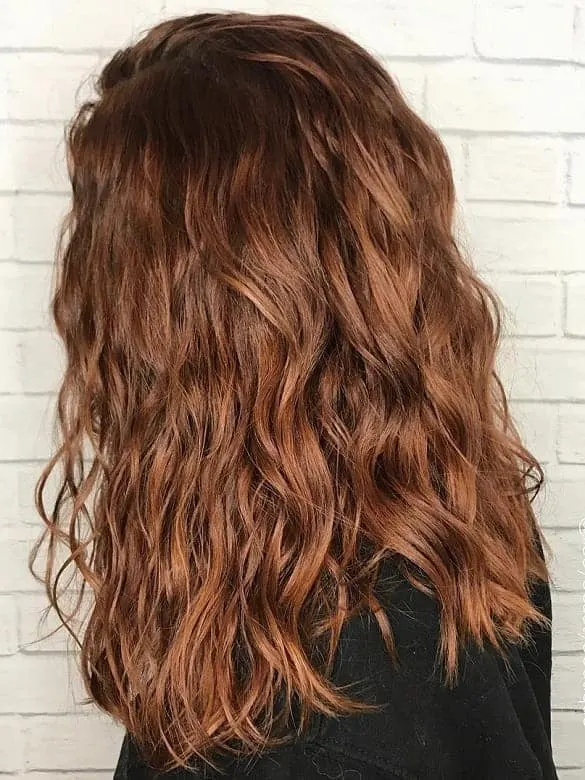 Auburn is a great hair color. Women adore to wear it during fall and winter, but you can also give it a try in the summertime. It will look fantastic in combination with beach waves, we can guarantee that. Match it with your summer clothes for an even better impression.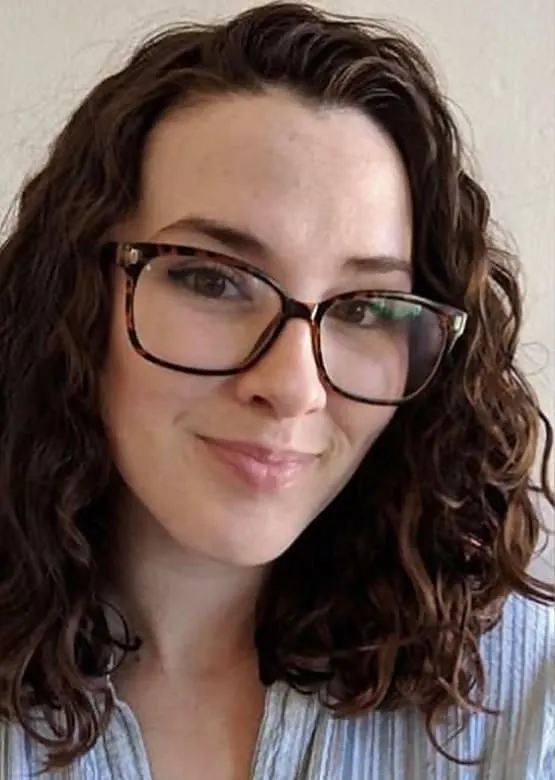 This beach wave bob is great for girls with thin hair. It will provide you with some extra texture and volume as well. Huge beach waves are perfect for summer. This asymmetric bob is attractive by itself, and with waves, it looks even better.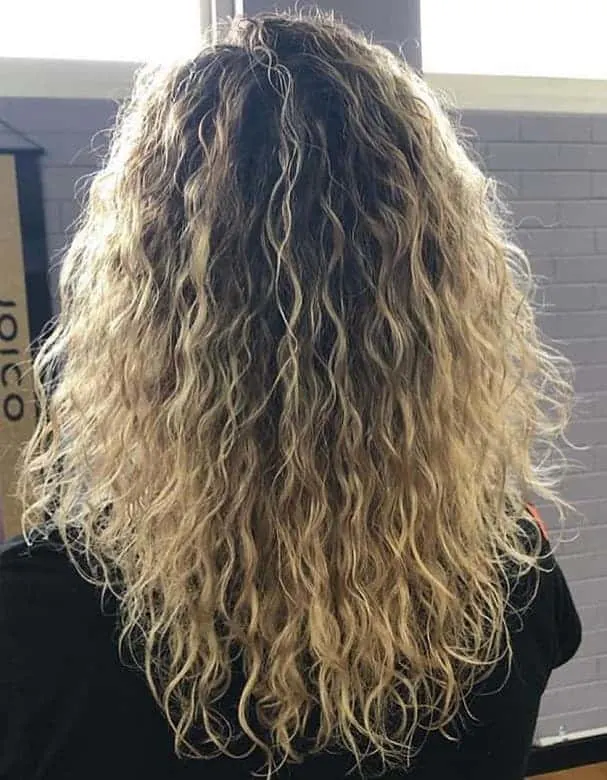 All kinds of curls look interesting. However, when your hair is two-toned, they look even better. So, here is your chance to be absolutely chic this summer. Combination of beach wave permed hair and balayage technique will make you stand out from the crowd.
6. Ruffled Pixie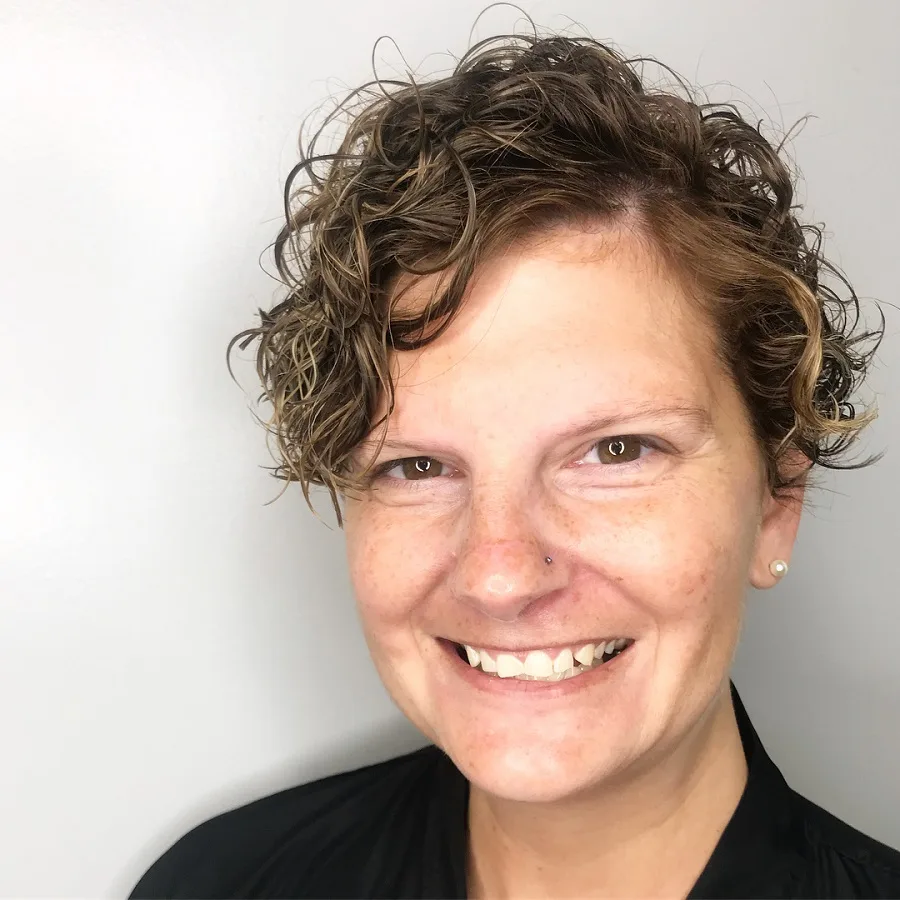 Women getting on in years can opt for a short hairstyle saving them from the hassle of styling it daily. The pixie has an ear-length long top tapering towards the sides and back. Hand-tousle the side-parted strands and the look is done. Create some detail with blonde babylights.
7. Half-Up Style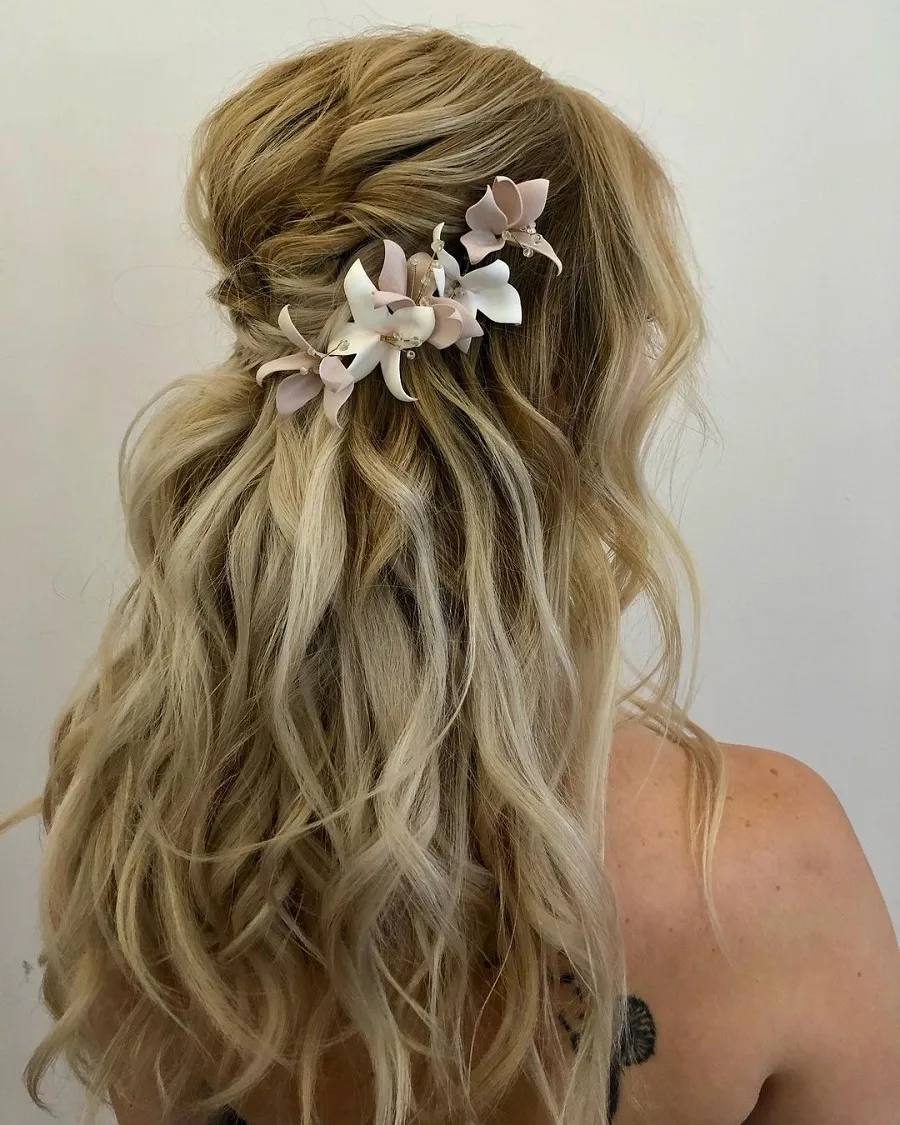 This beach wave perm hairstyle is a classic look that never gets old. Ask the hairstylist for soft loose waves and twist back the side locks sparing the front fringe creating a half-up hairstyle. The ashy brown roots accentuate the sandy blonde mane. Top it off with flowers.
8. Blonde Shag
A shag has layers at various lengths creating a lot of movement and texture. The curly fringe falls on the forehead with the dark roots transitioning into a light blonde hue. Perm waves take this choppy cut to the next level making it effortless to handle and perfect for the lazy ones.
9. Touch of Gold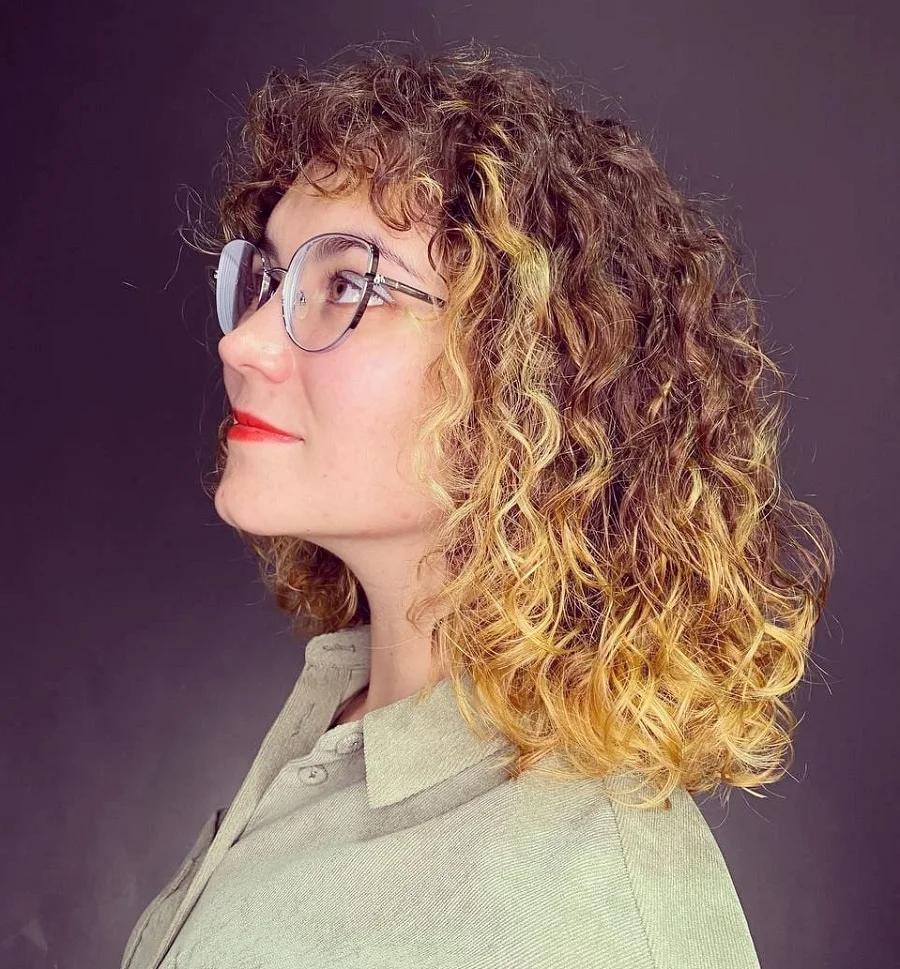 Liven up a medium-length bob with this look. Add a touch of golden blonde to the auburn brown strands creating a striking ombre effect. The subtle layers enhance the overall volume of the hair. Remember to cut the bangs longer than you want as they will shorten upon curling.
10. Short Round Bob
A round curly bob has always remained a popular choice among women. Sport this retro hairstyle with a modern cool touch to it. The mane is dyed in a deep salmon orange hue while the choppy layers and medium perms add a lot of volume to the hair.
11. Pretty Bangs
Although straight bangs look chic, curly bangs have their own beauty. The rich honey blonde tresses are chopped with as many layers as possible and a straight-cut fringe grazing the eyes. Ask for a heavy beach wave perm recreating the style exactly.
12. Soft Waves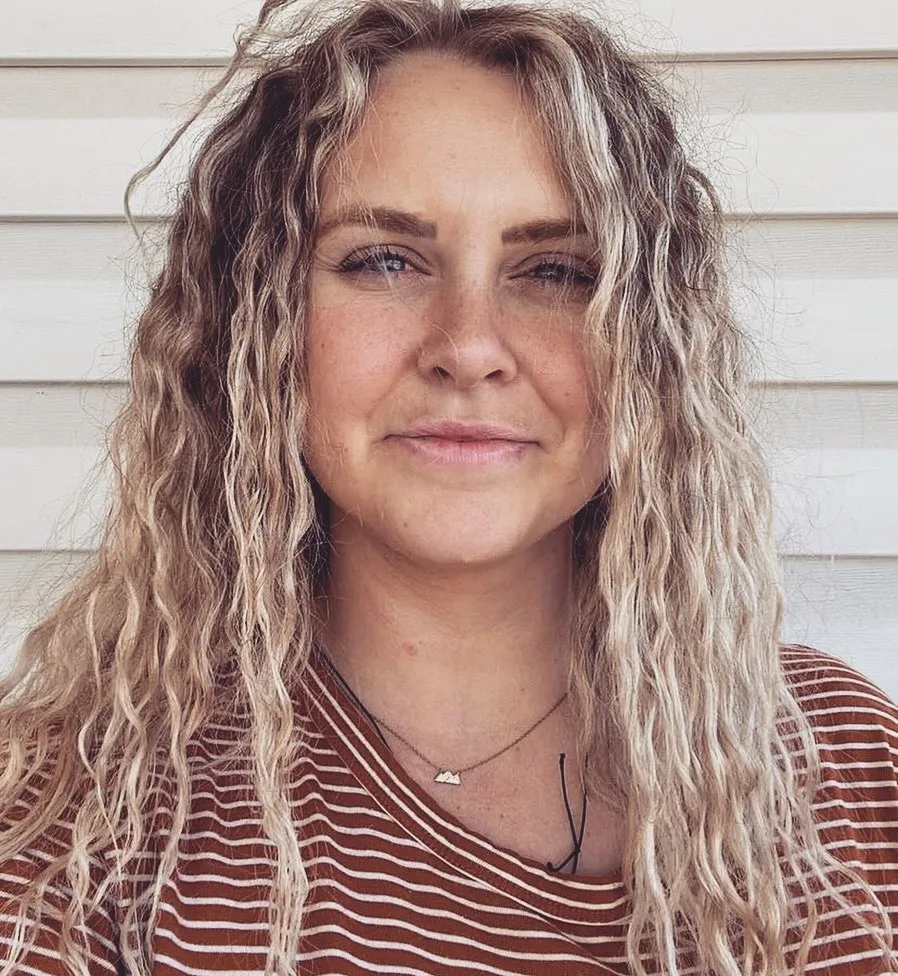 Choose the wave pattern you want carefully when getting a perm. You can go for heavy bouncy waves or just keep it low-key like this simple look featuring subtle waves with a dark top lightening into an ashy blonde shade reaching the ends.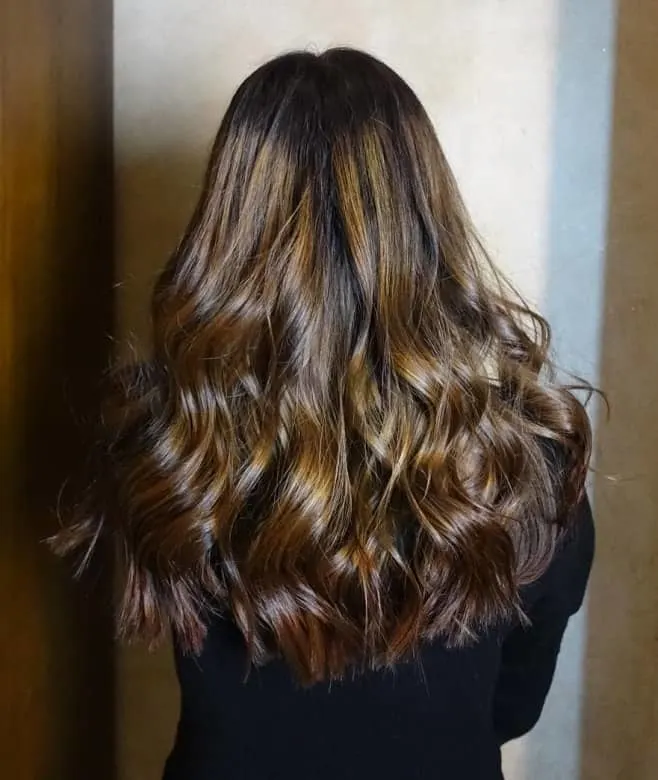 For all women with long hair – you should look no further than this if you want stylish hairstyle for spring and summer. These long beach waves look absolutely amazing. You can be sure your hairstyle will be noticed, and your style remembered, wherever you go.
14. Wet-Looking Beach Waves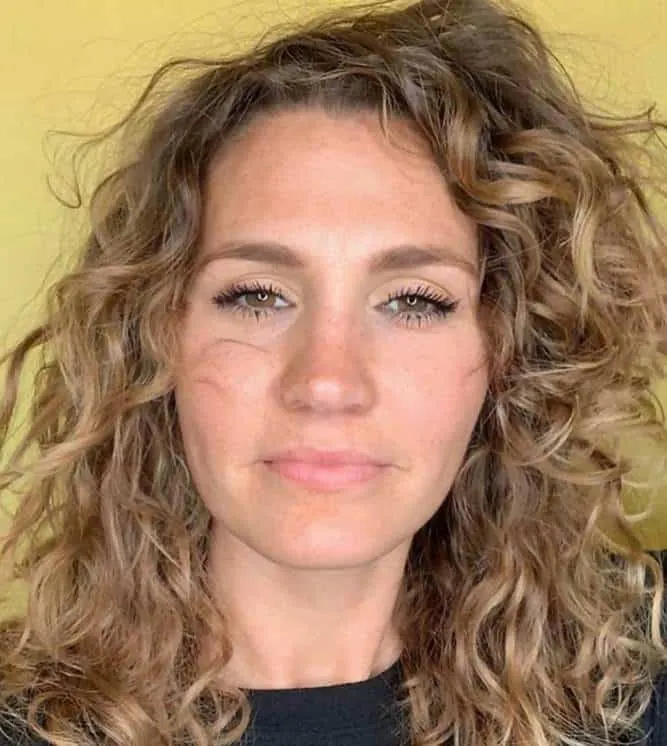 Do you want to look like you have just been at the real beach? No problem! With this beach wave perm now you can have all that – style, messiness, and absolutely the best hairstyle for summer. Blonde hair will enhance the beauty of these waves even more.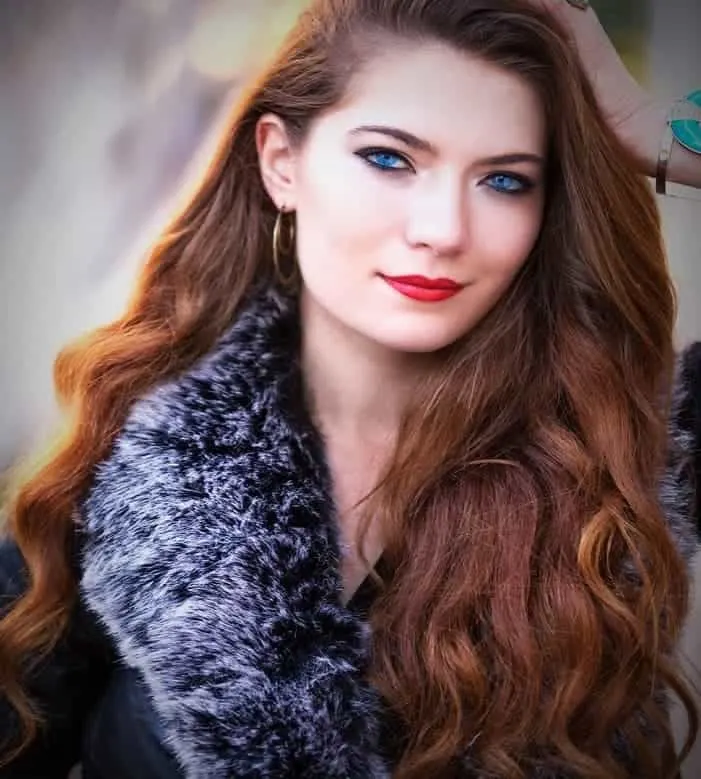 This lovely two-toned hair looks stunning. Imagine beach perms on long hair. There you have – perfect and brand new summer hairstyle. You can count on low-maintenance and beautiful hair color every day. To keep this color, use appropriate shampoo and conditioner.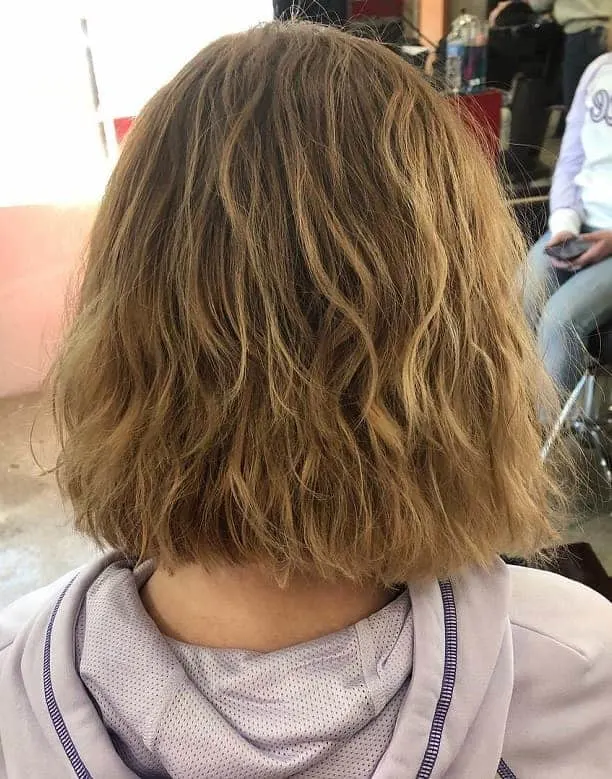 These waves are great for summertime! They look really natural, so if your goal is to look like your hair is salty from the sea, do this perm with beach waves. It will stay like this even when nice weather pass. And isn't that cool? You can style these waves whether you have short or long hair.
17. Waves on Thin Hair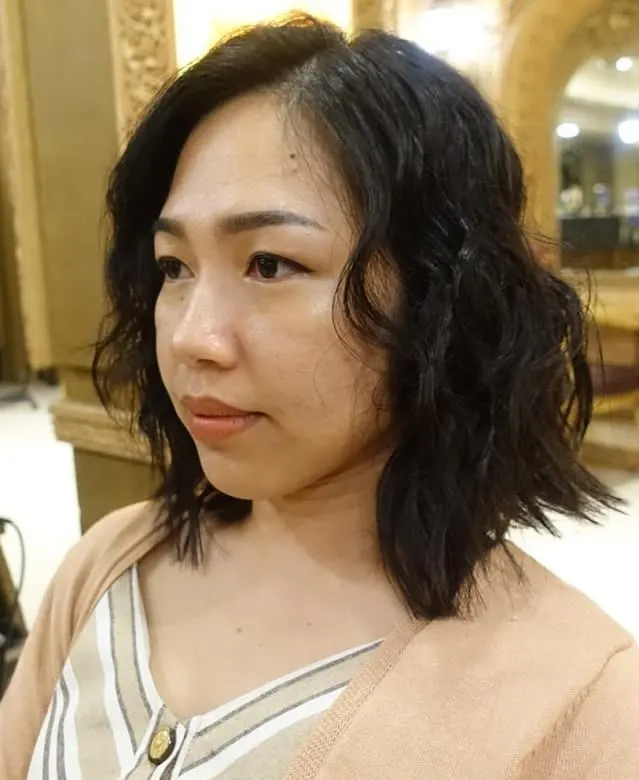 Women with thin hair are convinced that they can't style their hair to look more textured and voluminous. However, they are wrong. With wavy beach perm, your hair can look more voluminous, even if your hair is short.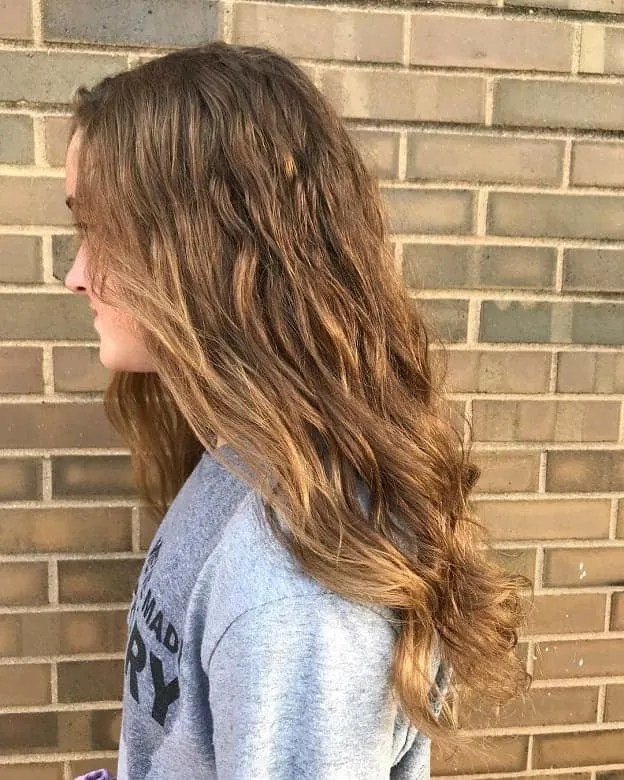 Honey blonde shades suit everyone with fair and warm skin complexions. That is the key to their versatility. When you add beach wave perm to the equation, you get a fantastic hairstyle that will keep you out from the crowd.
FAQs
What size perm rods to us for a beach wave perm?
For a beach wave perm, larger rods are used. These create wider curls than small rods, which give you tight curls. The best rods for a beach waves are 11/16 inch perm rods.
How much will a beach wave perm cost?
The cost of a perm varies depending on your stylist and the time and effort required. Expect to pay over $100 or even as much as $200, but it typically won't cost that much.
How to care for a beach wave perm?
After you get a perm done, it's best to wait at least 48 hours to get your hair wet. If you shower or wash your hair earlier, you risk deactivating the perm chemicals.

Avoid dyeing or bleaching your hair for at least two weeks after getting a perm. Don't put your hair up right after getting beach wave perms. This risks compromising the curl pattern. It is also important to keep your hair moisturized, especially after chemical treatments.
Can I get beach wave perms on curly hair?
Sometimes, women with curly hair want to change the structure of their curls. And that is absolutely fine.

However, even if it sounds like this is a completely okay thing to do, curly-haired women shouldn't do the perm. It simply won't work. You can just do damage, but you won't be satisfied with the results.
How long does beach wave perm last?
The beach perm lasts for about four months. Avoid washing your hair for at least two days after the treatment.
Can I get beach waves on hair permanently?
Perms have lasted a year or so, but these cases are sporadic. However, a permanent beach wave is not possible. You simply can't change the way your hair is made naturally.
Beach wave perm hairstyle is an excellent solution for all women seeking for something new and interesting. It is a great thing to do, but you should always be careful and take care of your hair first. Summer is just around the corner, so if you were planning to do something with your hair, look no further than a beach perm.
You May Also Like