Spiky fade is a great take on both spiky and faded hairstyles. The fade has been one of the most men's hair trends in recent years. Speaking of trends, it's impossible not to mention spiky hair which has been a popular choice for boys and men since the 90s.
Combination of the two hairstyles merges the best of two worlds – modern, easy to maintain, and carefree look that every guy can rock effortlessly. Scroll down to see how to pull off this hairstyle.
How to Style Fade with Spiky Hair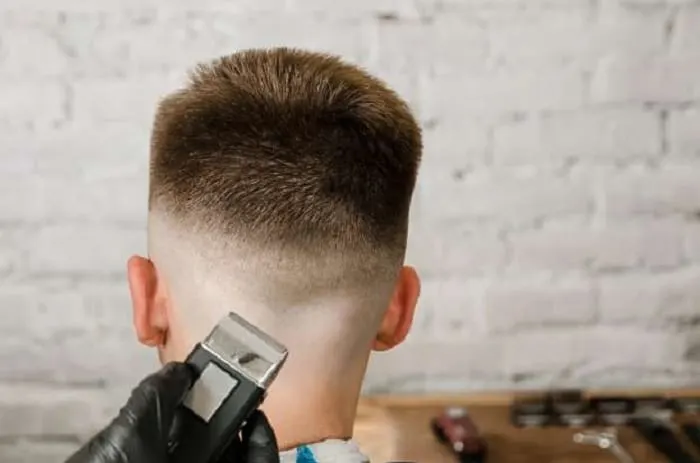 Relatively low maintenance is the best thing about this spiky fade hairstyle. Unlike some other haircuts which require a lot of care and styling, this one allows you to get ready and head out in a matter of minutes.
This is particularly useful for busy men who don't have that luxury of time to spend hours styling their spiky hair.
See your hairstylist regularly to keep the fade at an optimal length. In order to style your spiky hair, you may want to use a gel, mousse, or some other styling product that you'll work into your hair gently in the places you want to style.
For instance, you want spikes on top of your head, and that's where you'll apply most of your product, no need to add it to the fade unless you want to give it more texture. Using fingers or brush/comb spike hair upward. Subtle spikes don't require too much hair styling product while pronounced, bigger spikes do.
Watch The Following Tutorial to Learn How to Style Spiky Hair with Fade
Coolest Spiky Fade Hairstyles to Try
Now that you know how to style spiky hair with fade let's see some of the best haircuts that will inspire you to get one yourself.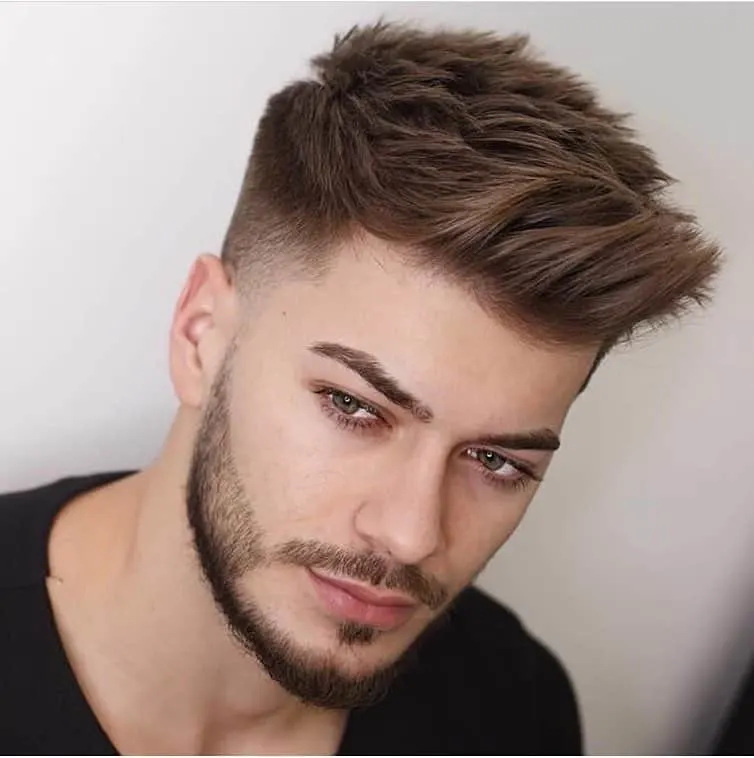 Want to look like a Hollywood heartthrob? Then this is the hairstyle you should go for. Spiky hair combined with low taper fade is easy to create and looks great on everyone. Try it out, and you won't be disappointed.
A great way to add a little bit of structure to your spiky hair fade is to opt for a precise razor sharp-like line that clearly divides faded part and the remainder of your hair.
For guys who prefer dramatic hairstyle, this is an ideal cut. Fade is clearly visible while the hair on top of the head is voluminous. Put on some hair styling product to create clearly defined, dramatic spikes.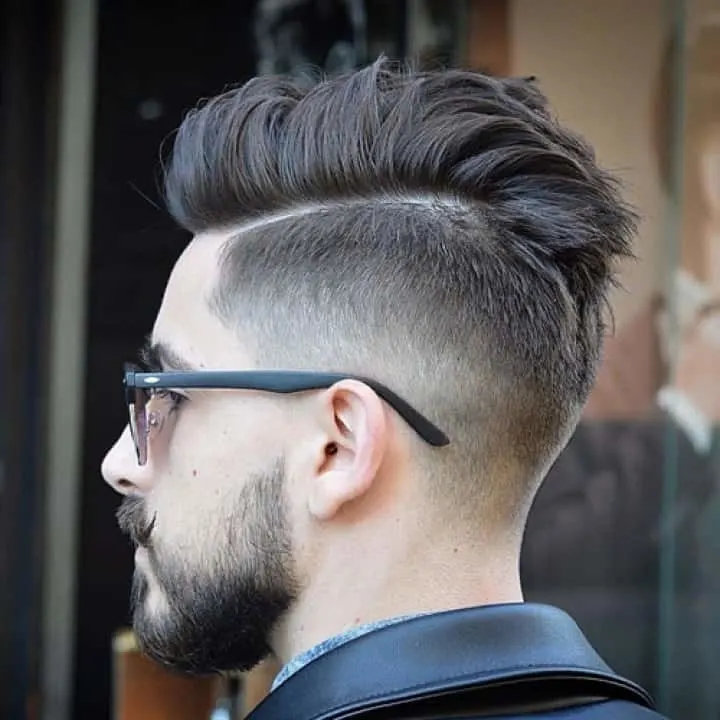 In most cases, guys rock fade style by forming these spikes upward or forward. You can go in a different direction and switch things up a little bit.
Use gel, mousse or some other hair styling product that you'll apply on your hair and form spikes using comb or fingers but point them backward.
What we love the most about spikes are its simplicity and versatility. Men have various styling options at their disposal when it comes to spiky hair with fade, and messy style is one of them.
There are no rules here, use your fingers and combs to create an effortless, carefree spiky look. All you need is a little bit of imagination.
You don't really need to have long hair to rock spiky style with skin fade, and you can achieve the amazing effect with short hair as well.
Get highlights to accentuate spiky hair fade styles. That way, your perfectly defined spikes will be the center of attention.
FAQs
Which fade will go with the spiky hair?
You'll be happy to know that spiky hair goes with different kinds of fade. You can pair it with a high faded undercut, high low fade, high bald fade, low taper fade, and many others.

Options are truly endless here; it all comes down to how you style your spikes or personal preferences. Some men love a bit of volume while others do not.
Can women also try fade with spiky hairstyle?
Sure, why not? Women who love their hairstyle on the edgy side can definitely pull it off and rock this hairstyle with ease.

Despite the fact that spiky hair fade is usually seen in men there's no reason why women shouldn't rock this style if they want to.
Spiky hair fade is one of the most popular hairstyles for men, and it's a huge trend that every guy wants to try for sure. Now you have the opportunity to do so. This post showed seven awesome styles that you can go for or at least to get inspired and do something creative with your hair.
It's always useful to see a professional hairstylist who will give you perfect spiky haircut with fade based on your face shape while taking into consideration your preferences.
You May Also Like