Above the shoulder haircuts are the most widespread in the world. Above the shoulder length is usually easy to deal with and there are many ways you can arrange such hair.
However, sometimes it might seem that you are out of ideas. Many women tend to wish they had longer hair to come up with more exclusive hairstyles.
Fortunately, there is no need to wait for months until your hair grows long enough to make those braids you always dreamed about. There are so many medium length hairstyles you haven't tried yet that you'll be busy looking magnificent without the long tresses.
Popular Above The Shoulder Haircuts for Women
No matter what hair type you have, be it thin and brittle locks or thick and curly tresses, the women's above the shoulder haircuts will look good on it if you choose the right approach. A medium hairstyle can't be boring.
There are so many ways to make it look fantastic, you'll be surprised. We collected over 30 examples of what you can do with your hair the next time you find it dull and ordinary. Don't rush to cut it or settle in for a long wait. You can take advantage of these hairstyles right now.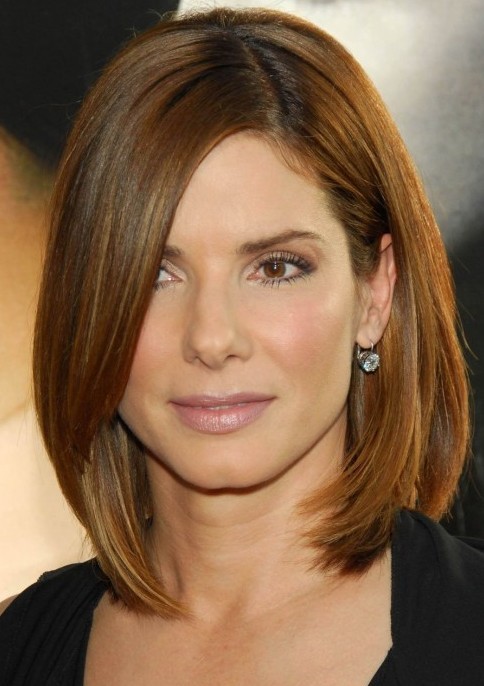 A lot can be said about the unique simplicity of an asymmetrical bob. If you have straight hair, you should definitely try this amazing option. Consider making long bangs that can partially cover your eyes.
2. Soft waves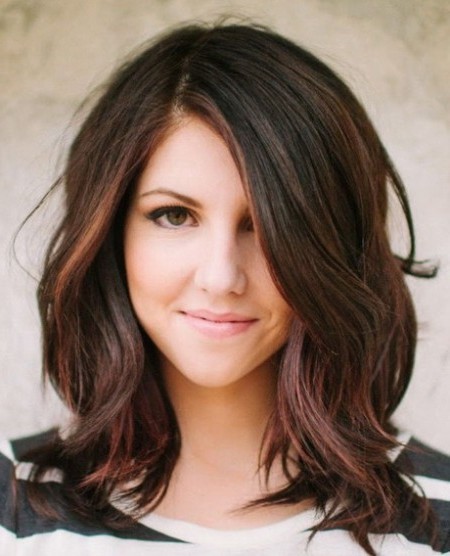 If your hair is wavy, it might not always look neat. Consider getting some help from a curling iron to tame your waves and make them look softer. Think about straightening out the top part.
If your hair is missing some volume and you are tired of making it look neat and impressive, think about making an a-line bob. The short back part will kick up the volume and the front strands will frame your face in the best possible way.
Medium Hairstyle Ideas for Women with Round Face Shape
4. Pixie with wispy bangs
A pixie is truly the queen of the above the shoulder haircuts for women. There is so much to experiment with! Consider adding long wispy bangs and leaving some strands to just cover your ears.
5. Round bob
If a simple round bob might seem to dull to you, consider leaving some strands to reach the shoulders. A layered haircut on top and straight on the bottom will create a wonderful hairstyle you always wanted.