People assume that having thin hair means you can't have fun with your hairstyle. This simply isn't true! Plenty of famous actresses manage to rock their thin hair in a way that is both flattering and fun.
Inspiring Actresses with Thin Hair
Check out these actresses with thin hair who sport gorgeous hairstyles you may wish to try next.
1. Jennifer Lawrence – Medium Messy Waves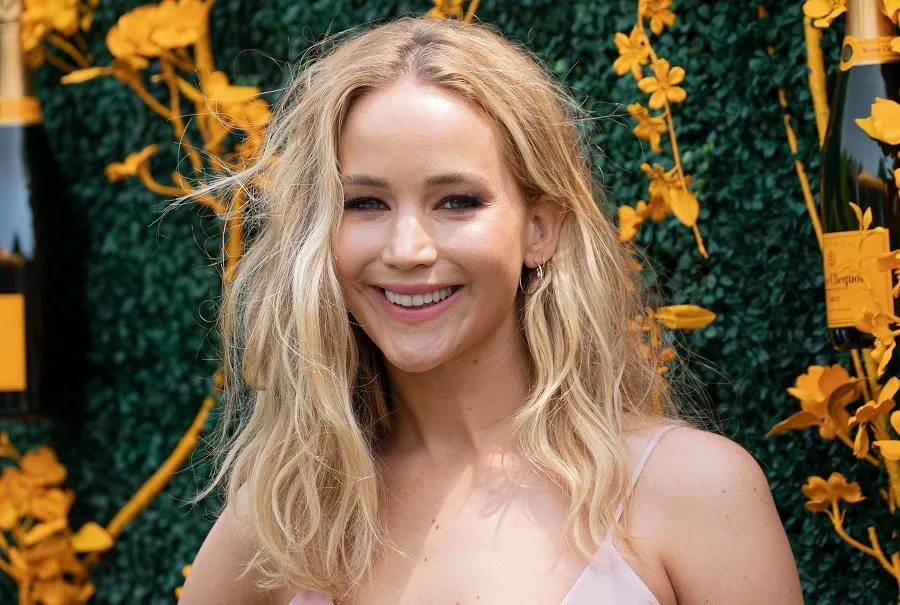 Jennifer Lawrence is an incredible actress, but people have also fallen in love with her authentic and sassy character. These messy waves look fitting for someone with a fun personality, and it also happens to be great for those with thin hair.
The waves help to add extra depth and volume, and the middle part helps frame heart and diamond-shaped faces particularly well.
2. Sarah Jessica Parker – Blonde Highlights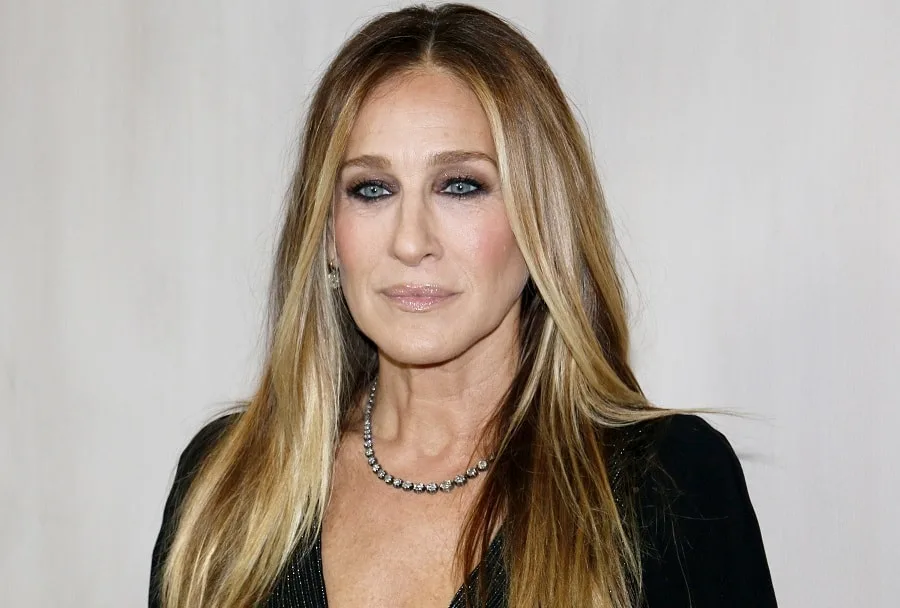 Sarah Jessica Parker has an iconic look that almost always includes a middle part and gorgeous blonde waves that frame her face.
However, in this celebrity hairstyle, she keeps the center part but allows her highlights to stand out by keeping her hair straight. The highlights prevent her straight and relatively thin hair from looking too boring.
3. Gwyneth Paltrow – Layered Middle Part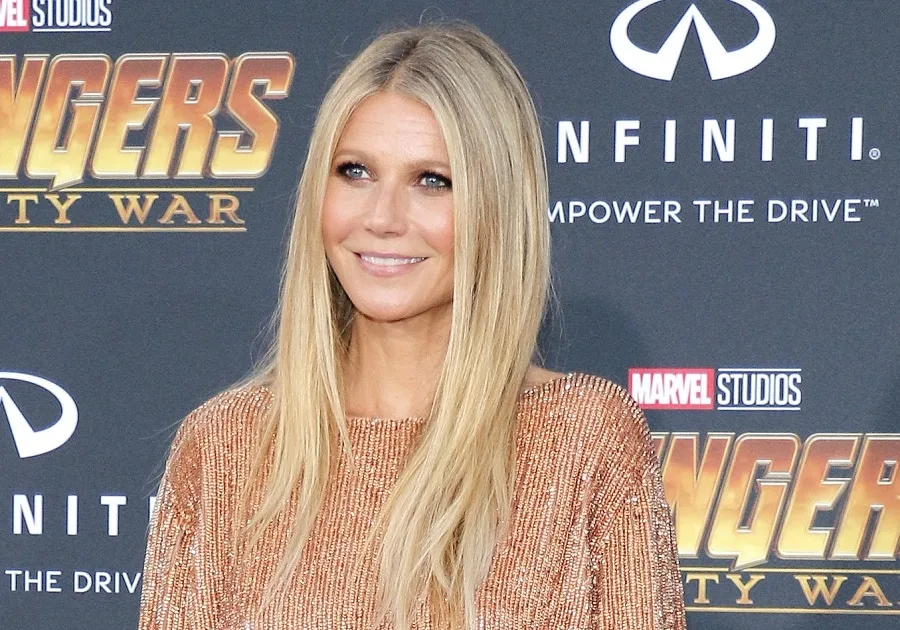 Gwyneth Paltrow is all about finding ways to maximize natural beauty, and her straight hair is simple yet inviting.
The layers prevent the fine, straight hair from looking dull and bring a more youthful vibe to the overall look. Meanwhile, the middle part provides a curtain to display her symmetrical facial features.
Adding intentional and stylish layers to your hair is also a great way to grow out a bad haircut, so it's a win-win.
4. Helen Mirren — Bixie With Bangs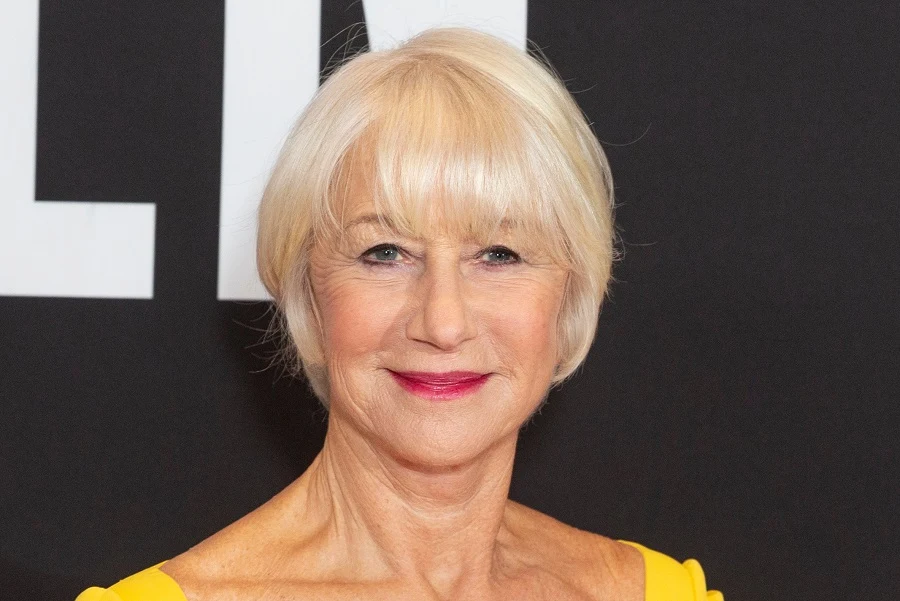 Bixie cuts are notoriously tricky to style if you don't have a lot of hair to work with, but this veteran actress with thin hair makes it look effortless.
This particular style is great for those with fine hair who want to add a touch of sassiness mixed with a healthy dose of sophistication and grace.
This pixie bob with bangs looks particularly nice with heart and diamond shape faces.
5. January Jones — Medium Layers With Curtain Bangs
January Jones' mid-length layers with curtain bangs help to give the illusion of fuller hair while still looking sleek and chic.
The side-to-side bangs are a great way to help add some extra volume on top, and the layers throughout provide a bit of texture, especially for straight hair.
6. Michelle Williams – Blonde Pixie + Side-Swept Bangs
Michelle Williams' look is striking and elegant, and her bright blonde pixie haircut helps compliment her oval facial shape.
The short side-swept bangs help to add a touch of playfulness, while the longer pieces on top provide a touch of volume without going overboard. The result is a simple yet timeless look.
7. Emma Stone – Relaxed Wavy Bob
Emma Stone looks amazing with her relaxed wavy bob. This actress's thin hairstyle is a great inspiration for someone with fine tresses who wants to add a touch that makes the hair seem fuller.
It works swimmingly for rectangular facial shapes and lengthens a square face nicely.
8. Cameron Diaz — Long Waves + Centre Part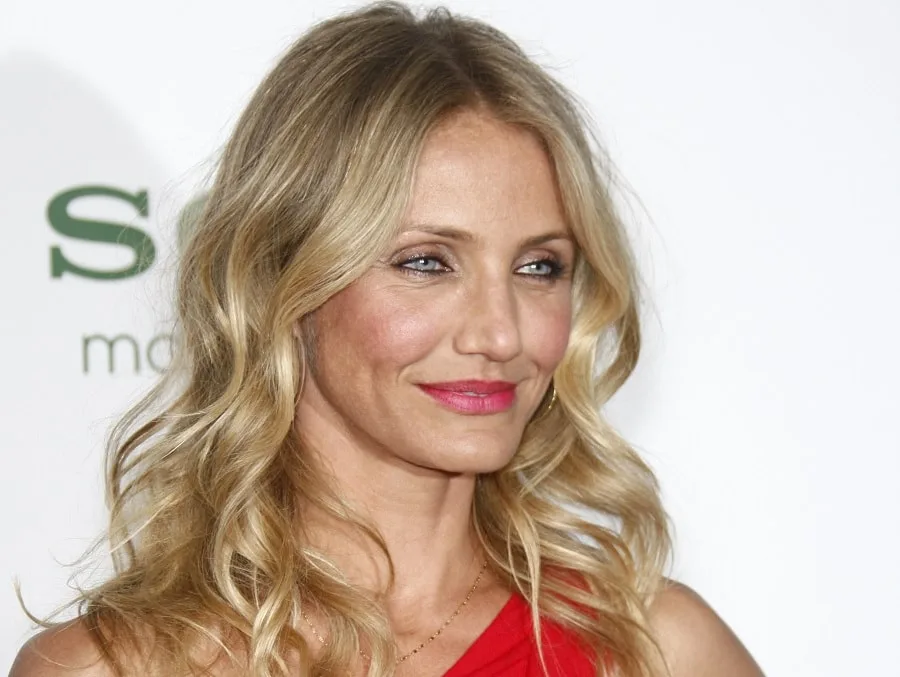 Adding waves is an excellent way to create the illusion of more depth and volume to otherwise thin hair, and the actress rocks this look with style and grace.
Cameron Diaz can pull off plenty of looks, including bobs, short choppy hair, and messy buns, but this is one of our favorite red carpet hairstyles of hers.
9. Olivia Wilde – Long Side Bangs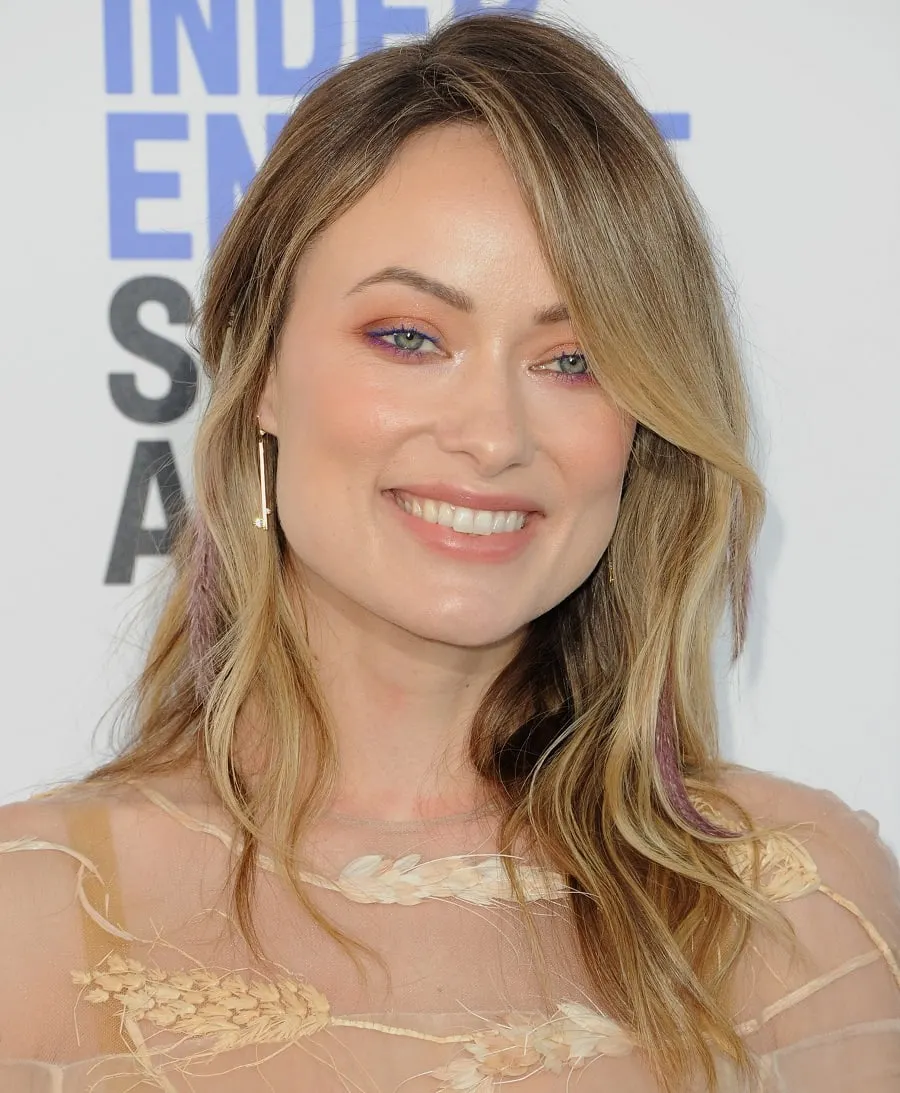 If you want to wear long hair, copy this long celebrity hairstyle. Olivia Wilde has strong facial features, so she doesn't need thick, full hair to look incredible. However, she sports a long side bang and includes subtle waves at the end of her hair.
Both features work together to offer a youthful, more feminine look that softens and balances out her prominent jaw and cheekbones.
10. Alexa Chung — Short Layers With Bangs
The actress Alexa Chung, known for the 2016 film "Absolutely Fabulous," incorporates layered bangs in her look to give her thin hair some extra volume and texture.
She also has some shorter pieces in the front that help to frame her face and draw attention to her gorgeous blue-green eyes.
These are just some of the many different hairstyles that look great on women with thin hair.
No matter your facial shape or personality, there is bound to be a style on this list that will suit you perfectly, and these actresses with thin hair demonstrate just that.
So don't let thin hair hold you back from trying new styles and seeing what works best for you!