Black man mustache always inspired the men to try something unique and edgy. Black men have a very unique and iconic taste in beards and mustache.
Are you tired of your current facial hair? Do you desperately want to change your look? If so, then it's certainly time to get a new mustache.
You may go with a flow and get a standard stache or you can experiment with different styles for your face shape.
Trendy Black Men's Mustache Styles
Whether you choose to keep the mustache for good or plan on changing it, here are 20 ideas of black man mustache ideas to seek some inspiration from.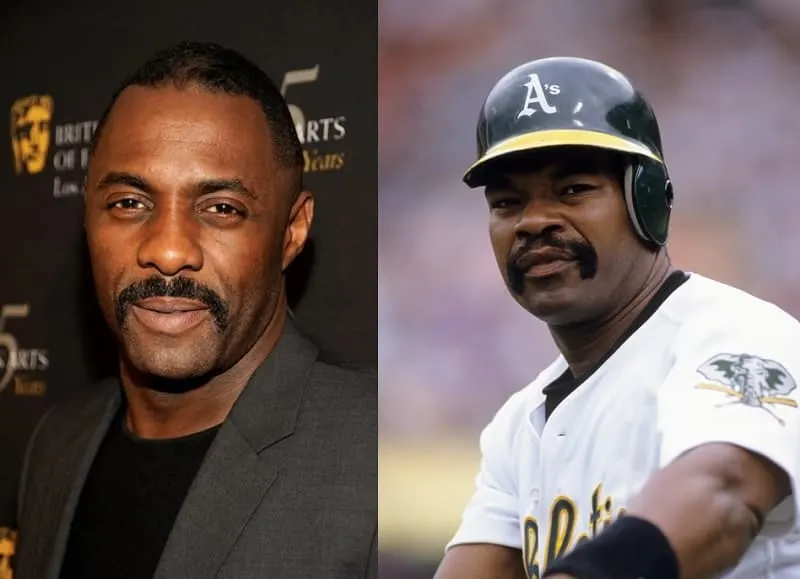 You may have spotted many celebrities with this black mustache style, and it's certainly a strong trend even now. While Hulk Hogan is a popular icon for this style, it is a favorite amongst black men as well.
The horseshoe mustache has a very bold cut that grows out of the upper lips down towards the sides.
It is distinctive and thick because of which you will need a few months to grow your hair like that. The horseshoe mustache might not suit your face as it is a unique style, but if you have a round face, you can definitely pull it off.
Hot & Bold Beard Styles for Black Men
2. Toothbrush Mustache
Also known as the Hitler mustache, the first person to wear it with style was none other than Charlie Chaplin. From then on, this mustache has become a signature style of many famous black personalities like Michael Jordan.
This black men mustache is basically a thick tuft of hair just above the cupid's bow. You can see that it's fairly darker and thicker. Although you can grow it faster than a horseshoe mustache, this style needs more maintenance.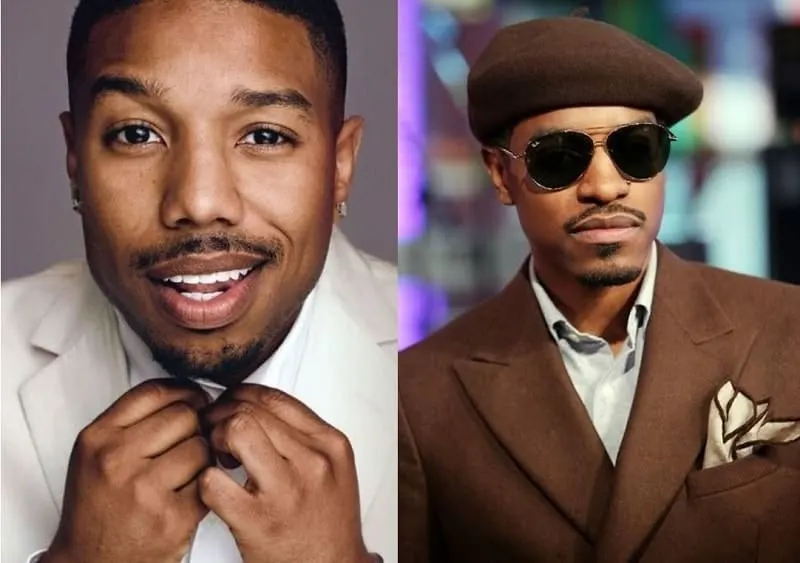 The scruffy mustache has been a favorite for men whose facial hair is well, a little wild. If you want to trim down your mustache then the scruffy style is the way to go.
The best part is that it requires zero grooming and is the quickest to grow. It is usually paired with an anchor goatee beard to accentuate the jawline.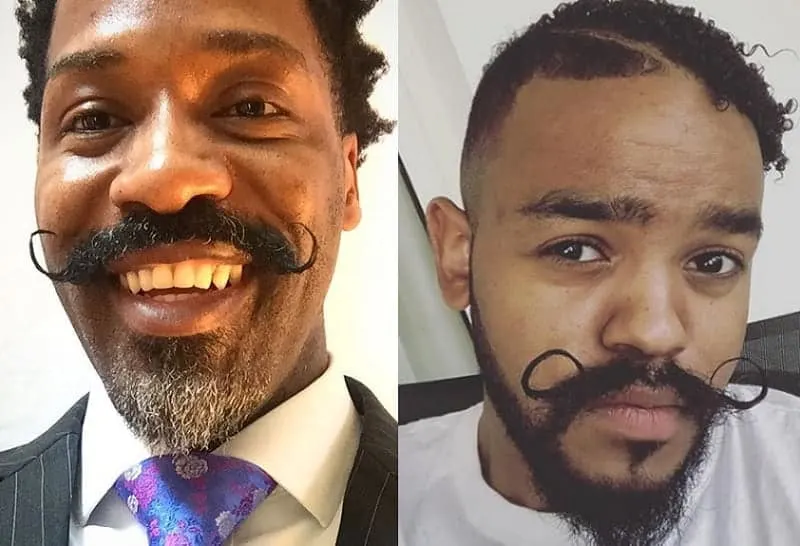 The handlebar mustache can only be pulled off by people with an oblong or a diamond face shape. It grows out from the upper lips and curls up heavily on the sides.
This style will require a lot of effort and gelling to maintain the curls, resembling a handlebar. However, if you can manage, then go for this long mustache look for black guys.
5. Pencil-thin Mustache
The pencil-thin mustache is one of the most common black mustache styles famously worn by Chris Brown and Pharrell Williams. It is simply a thin line of hair running over your upper lip.
It's called a pencil mustache because the hair is so thin and scruffy that it almost looks like it was drawn by a pencil.
Perfect Short Hairstyles to Wear with Beard
6. Short Horseshoe
This quirky mustache can add an extra dimension to any black men's face. Start by growing the hair on the sides of your mouth to the desired length.
Then trim them to keep them looking neat and tidy. However, the idle length should be up to your lower lip.
7. Skinny Mustache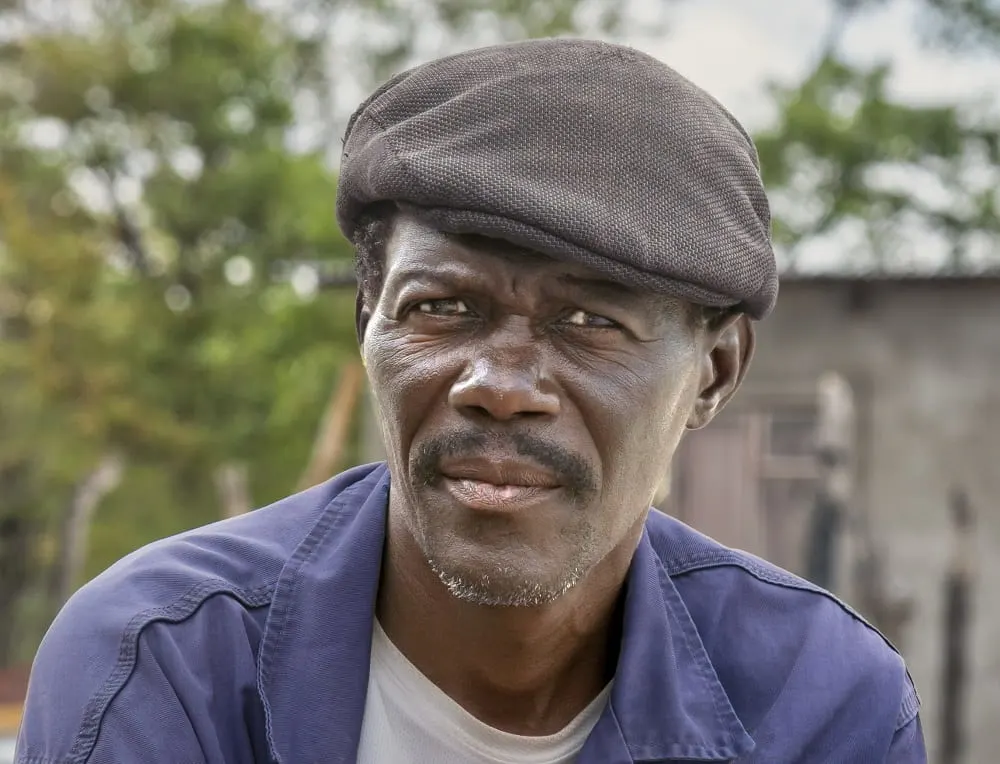 If you're looking for a classic, timeless look, then you can't go wrong with a skinny mustache. It's the effortless way to add a touch of sophistication to any black man without going over the top.
You can just grow your mustache naturally for a week and keep it like that. It looks great if you part or shave the middle.
8. Thin Pencil Mustache
This dapper style is perfect for those who want to make an elegant appearance without going too far. It looks best when it's well-groomed.
So, use a small comb to keep your stache in place and trim them. And then shave the upper part keeping a thin line.
9. Scruffy Moustache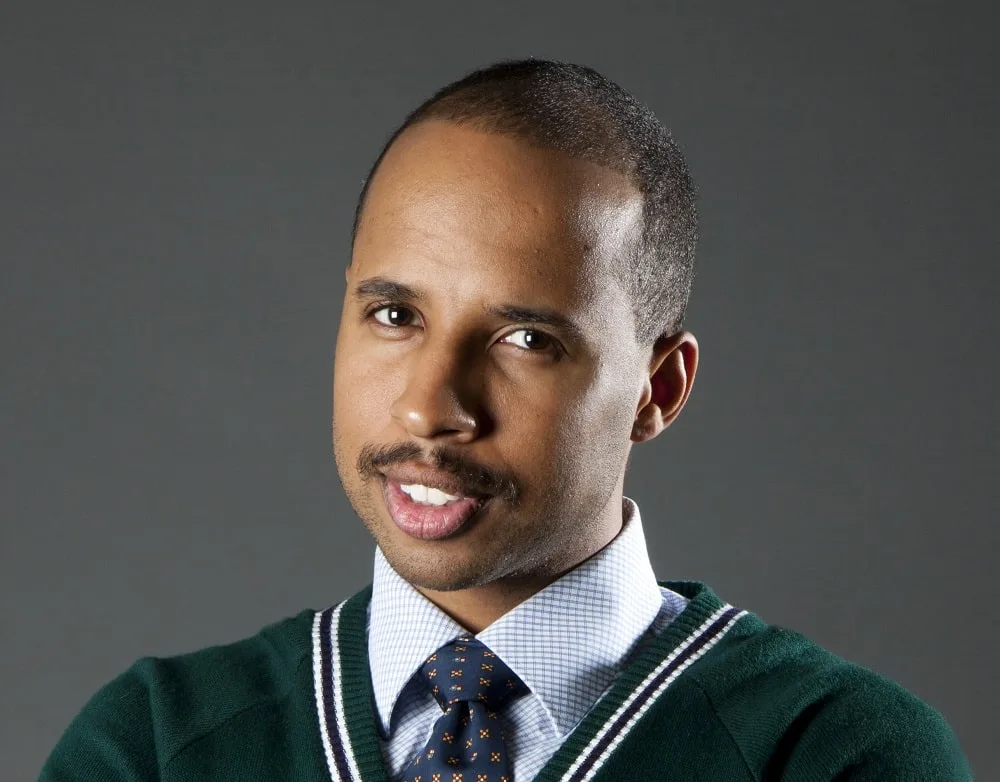 Styled by many high-profile actors, it is not very typical and usually goes well with a stubble beard. Let it grow for a few weeks until it is long enough to style into a mustache. You may use a comb to give it a shape.
10. Thin Lampshade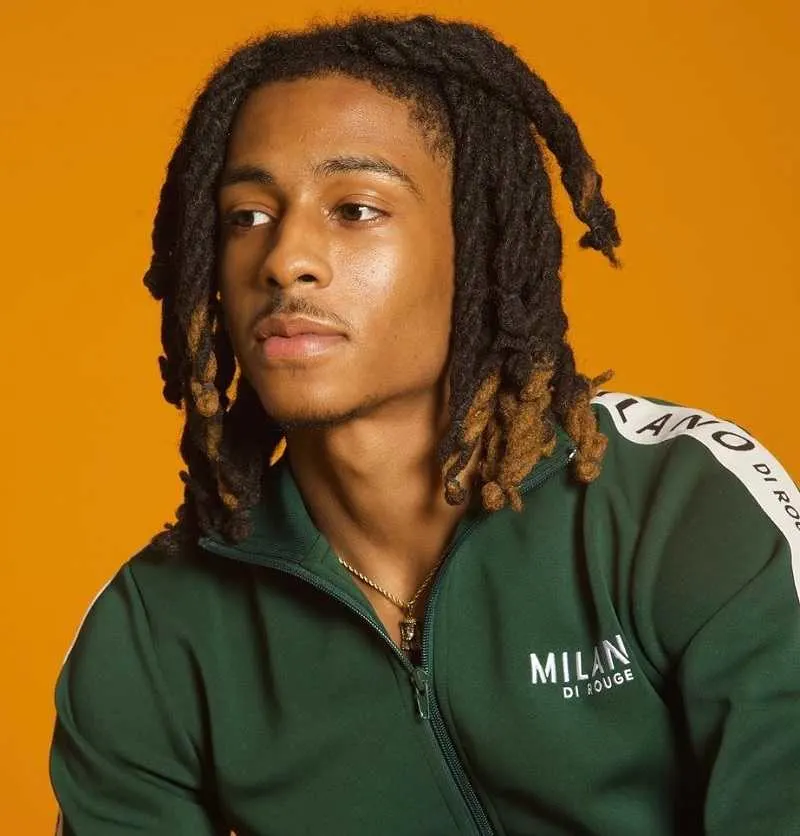 This style is the perfect way to add a touch of mystery to black men. However, styling a thin lampshade can be tricky. Start with a clean-shaven face.
This will ensure that your mustache is the star of the show. Then use a trimmer with a thin comb to help refine the shape.
11. Horseshoe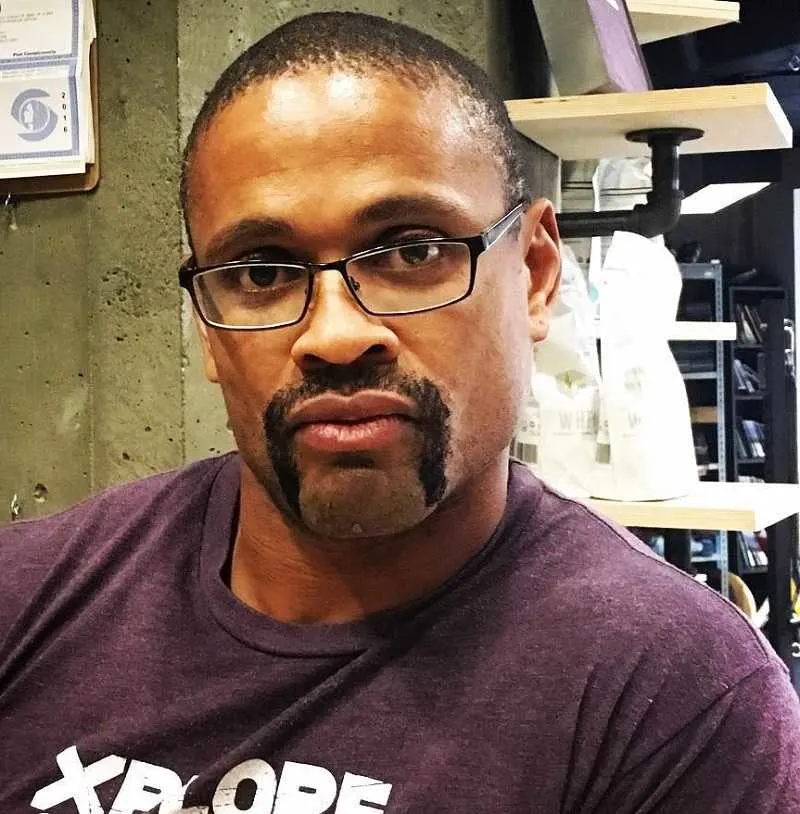 The horseshoe style was popularized in the 1970s. Today, it is still seen as a symbol of the rugged individual. To achieve this style, you'll need to grow out your mustache for a few weeks and keep it up to chin length.
12. Uneven Chevron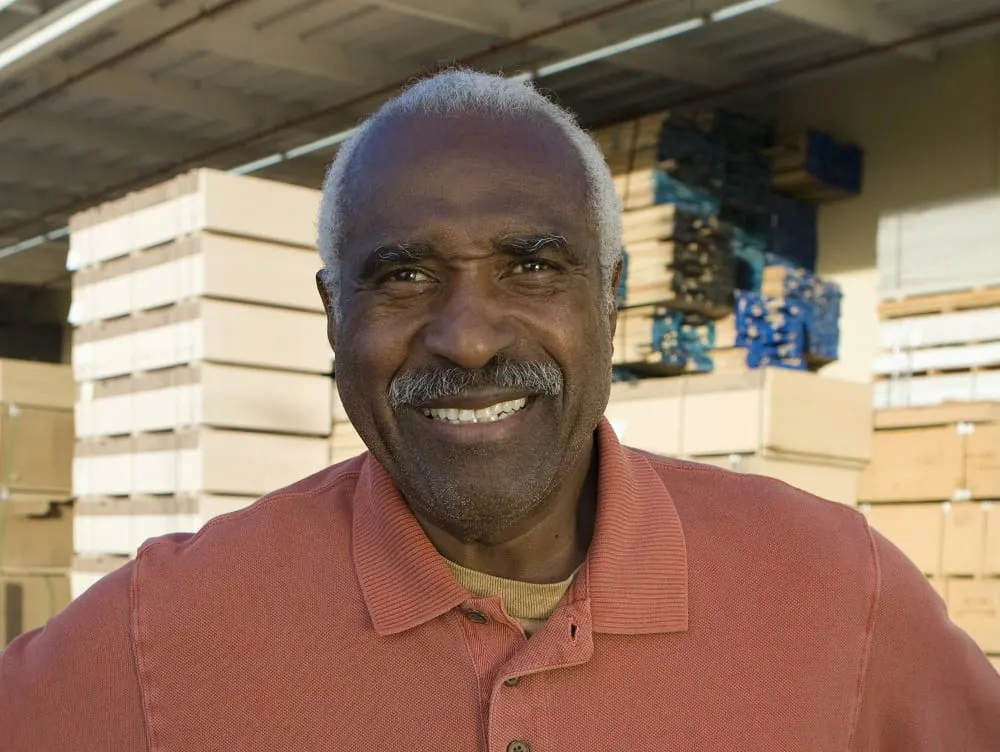 Usually, a chevron style is combed to each side, pointing downwards towards the corners of the mouth. But you don't need to comb for uneven chevron.
To style it, start by trimming the hair on the center of your upper lip and trimming the sides too.
13. Modern Horseshoe
It is a thin, sleek version of the classic horseshoe mustache for black guys. A modern horseshoe style should be trimmed frequently to keep it looking neat.
Use a small pair of scissors or an electric trimmer to keep the mustache well-groomed and keep them short up to oral commissure.
14. Thin Pornstache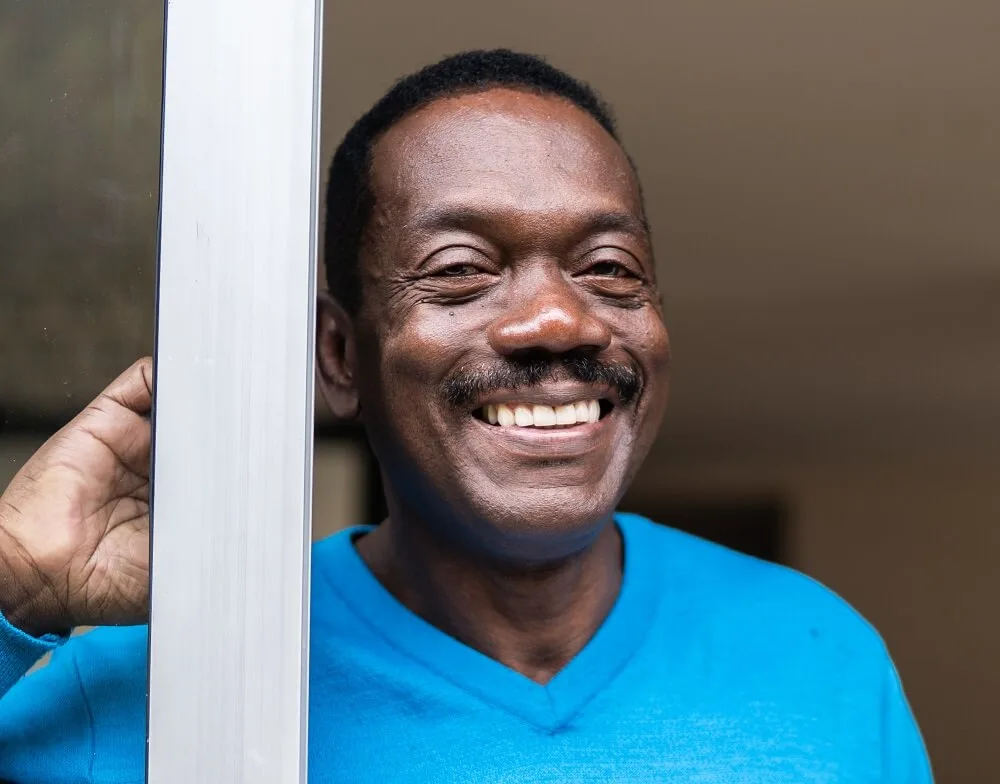 This style is thin and neatly trimmed, and it pairs well with almost all facial shapes. Start with a clean, dry face and shave your beard. Then trim with sharp scissors so that it doesn't cover your lip.
15. Professor Mustache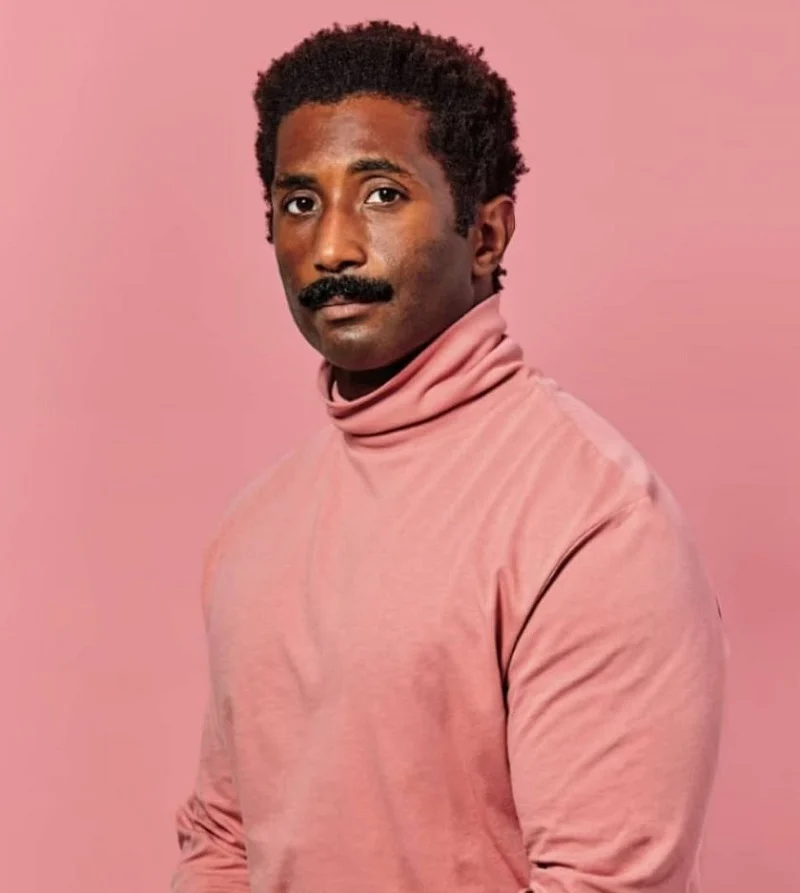 This classic style is professional yet stylish and is sure to turn heads. In order to achieve the perfect style, you must first grow your mustache to the desired length so that it looks bushy.
Once you have achieved the appropriate length, then begin to style it. You can then use wax to help hold the shape in place. Also, trim occasionally to keep them in shape.
Famous Black Guys with Mustaches
Let's check some black man mustache styles rocked by famous people.
16. Delroy Lindo's Original Stache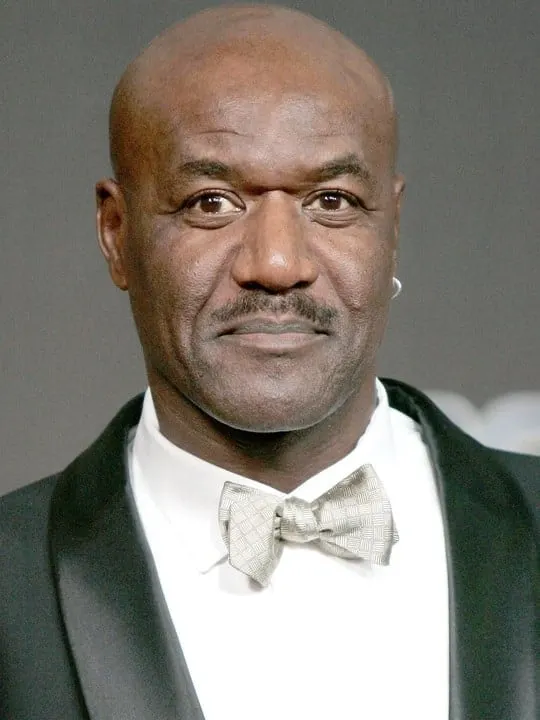 The Original stache is the best black mustache – a versatile and iconic look that is simply a light tuft of hair covering the entire upper lip.
It sits right below your nose and is referred to as the original, classic mustache. It looks nice and clean and is easily trimmed.
Eminent Characters with Mustache Looks to Copy
17. Eddie Murphy's Painter Brush Mustache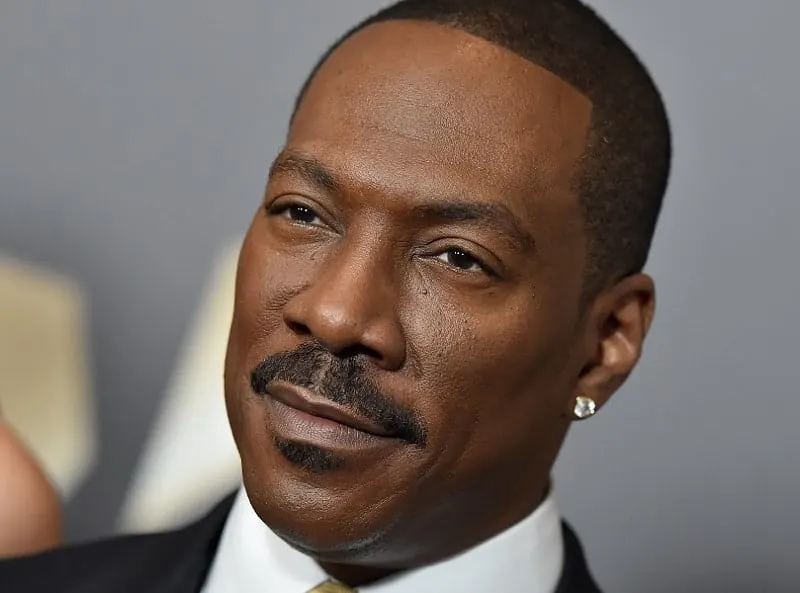 A popular icon of the Painter's brush mustache is none other than Eddie Murphy. It is the perfect choice for older black men as it has a touch of seriousness to it. If you want to look professional and chic, then this is the mustache style you should opt for.
By leaving a slight gap around the middle area of the upper lip, you will have to grow moderate hair around the sides. This will require maintenance but looks amazing for a business-like appearance.
18. Idris Elba with 70's Style Mustache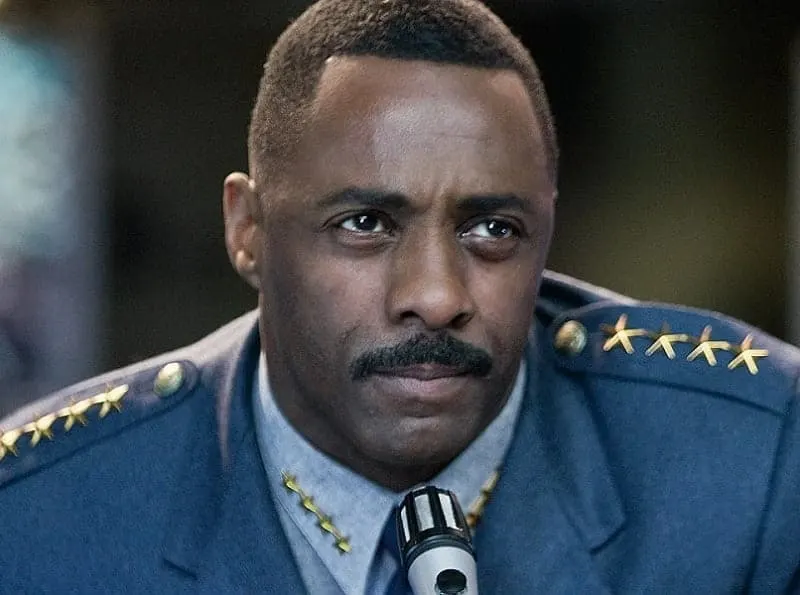 Many celebrities are bringing back this military-styled 70s mustache. If you want to commit to a heavy-set black guy's mustache, then this it.
The 70's style was mostly described as thick, distinct, and well-trimmed. Once you grow it, you will have to trim it down from the upper side to make the style more prominent.
19. Steve Harvey's Thick Chevron Mustache
The Chevron is an incredibly popular 'stache worn by black celebrities like Steve Harvey. It was popularized by Tom Selleck and is categorized by a neat tuft of coarse hair on the upper lip.
It works best for black men with straight hair as it tends to grow over the entire mouth. If you have thick facial hair, then you should consider the Chevron.
This mustache style has a laid back, sleek style, and is perfect for young black men. Growing this mustache requires maintenance and care.
Some men avoid it completely because they feel like it may not suit their face. However, this style that is well-maintained, clean, and slick will always look good on you.
FAQs on Black Mustache Styles
Does a mustache look good on black men?
Absolutely, yes. Black men have a unique aura and an intriguing skin color because of which grew a thick tuft of hair accentuates their personal appearance.
Can African men grow a mustache?
They certainly can! If you're a man, you can definitely grow facial hair. However, if you have poor hair growth, you can always check for deficiencies and hair growth oils with your doctor.
Now, that you have a fair idea of the best black men mustache styles, it's time to pick a favorite and get on with it! Start growing your facial hair, maintain and trim it when needed, and look forward to a stylish and handsome mustache.