The elephant trunk hairstyle is iconic. You've seen it in movies like Grease, Cry-Baby, and countless other films and shows that take place during the 1950s and early 1960s. It's like a distant cousin of the pompadour, but it's for bad boys rather than crooners. It's typically combined with a duck's ass—and yeah, that's a real thing.
In combing back the sides to form the elephant trunk, the place where they meet at the back of the head looks like a duck's rear end. Never mind about that, though. The trunk itself is the more important part. Thanks to hipsters with an appreciation of bygone styles, it's on its way back in vogue. The question is, can you pull off such a rugged retro look? Stay golden, Ponyboy. We know you can.
Best Elephant Trunk Hairstyles
Some men pair their elephant trunk hairstyles with a duck's ass in the back. Others combine their swirling quiff with long, carefully shaped sideburns. There are dozens of ways to style an elephant trunk, but all of them contain an abundance of vintage appeal.
Before you commit to the cut, however, you need to be aware of what you'll need to style it. For starters, your hair needs to be at least 3-5 inches long all over. It helps if it's longer in the front.
You also need pomade to spare, a fine-toothed comb, and a Youtube tutorial or two. Elephant trunks depend on shaping, and practice makes perfect.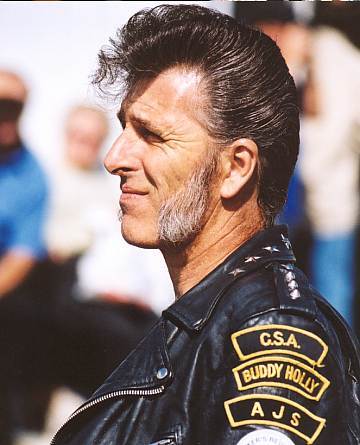 You don't have to wear sideburns with your elephant trunk hairstyle, but it doesn't hurt. As mentioned, long, thick sideburns are one of the distinctive features of the retro 'do, although they're typically reserved for older bad boys.
2. Cascade of Curls
Guys, this ain't just a hairstyle. It's a statement. It's an entire era in one 'do. To keep your curls crisp, use pomade just on the sides, and define your curls only after rubbing a thin layer of gel on your fingertips. Note the sharp part that separates the elephant trunk from the sides—you want to copy that.
3. The OG Grease 'Do
Danny didn't start it all, but he keeps the elephant trunk and the ducktail—a more demure synonym for the duck's ass, of course—at the forefront of fashion pop culture. Grease is an institution, after all, and Danny Zuko is the hottest T-Bird to ever slip into a leather jacket.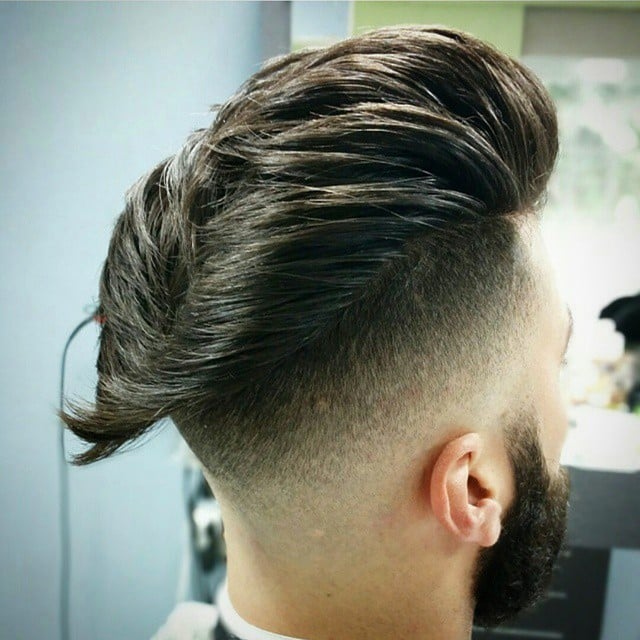 Most elephant trunk haircuts focus on the front, so here's a modern variation that involves an undercut, which is pretty much the designated millennial haircut. The hair in front forms more of a smooth pompadour than an elephant trunk, but you can still get that swirl. The ducktail is spectacular, though. That's a perfect example of how it should look.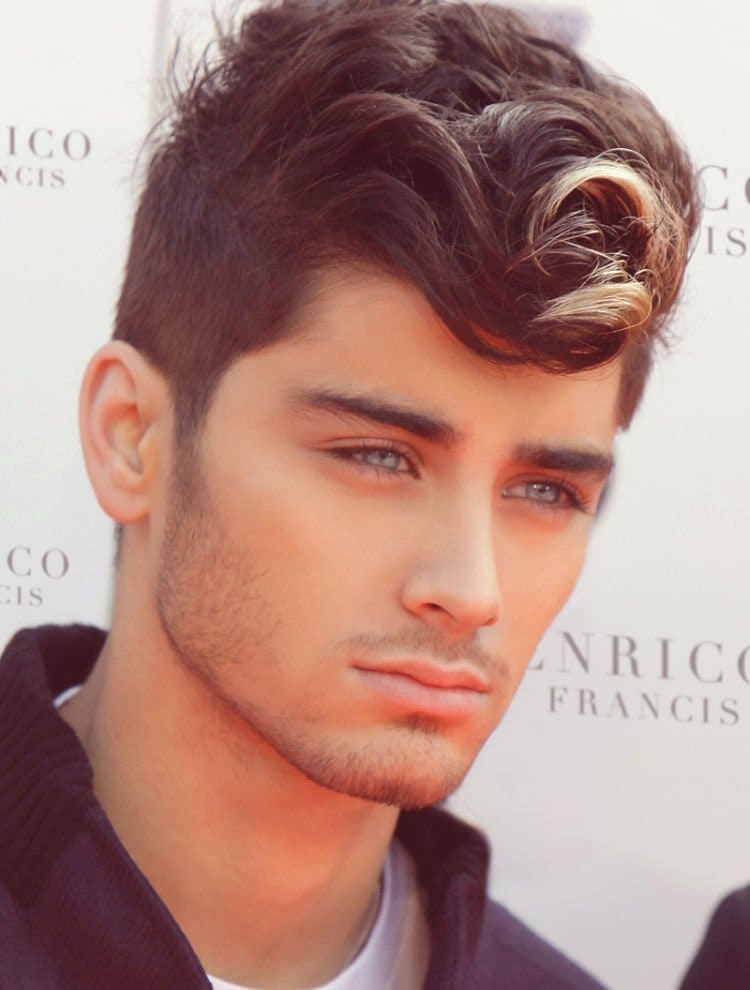 If the ducktail isn't your thing, that's no problem. Get the barber to crop the sides—whether or not you go with a close buzz is up to you. Keep the top long, however, and you can still get your trunk on anytime you like.
6. A Single Curl
Johnny Depp helped to make this greaser look popular during his Cry-Baby days, but Zac Efron carries the torch with aplomb. Arrange your elephant trunk hairstyle with a single curl hanging over your forehead, and you'll have all the hotties screaming at your feet.
Look at that swirl. It's glorious. The sheen is perfect—that's what you want when you're going for a smoother take on the elephant trunk. You just know the ducktail in the back is fire, too.
8. Two-Toned Trunk
This version of the elephant trunk would look right at home in a production of Hairspray. Two-toned hair draws the eye automatically. In this case, it draws attention to the tousled trunk.
That duck's ass is flawless, even intricate. The formation, particularly the way the hair flows smoothly into the cascading trunk, is fresh to death. See why undercuts pair so well with elephant trunk hairstyles?
The haircut pictured here is part quiff, part elephant trunk, and all cool. This dude is all but destined to be the next leader of the T-Birds, you dig?
Some of our favorite hairstyles:
The 1950s elephant trunk hairstyles into the iconic cuts they are today. Why not bring that retro vibe into the here and now?