For women over 50, it can become more difficult to choose the right hair color, especially because your skin tone changes and you may have more wrinkles.
If you're a woman over 50 with pale skin and blue eyes, at times you might feel like you're playing a matching game with having to take into account your skin tone, eye color, finding an age-appropriate cut, and the list goes on!
Luckily, just in case you're stuck in that rut right now, we're your source for gorgeous hair colors to suit your pale skin and blue eyes.
A brown wavy short-layered bob with blonde highlights, a cute grey pixie, or even a shoulder-length cut in light blonde are all flattering hair colors in chic cuts that will keep you feeling youthful and do wonders for flattering your special physical traits.
The next time you book an appointment with your hairstylist, make sure you bring them this list of the best hair colors for over 50 women with fair skin and blue eyes!
For a hair color guaranteed to look stunning with your 50-year-old self and pale skin and blue eyes, just check out the options below!
Hair Colors for Women Over 50 with Pale Skin and Blue Eyes
1. Pale Mauve Side Bangs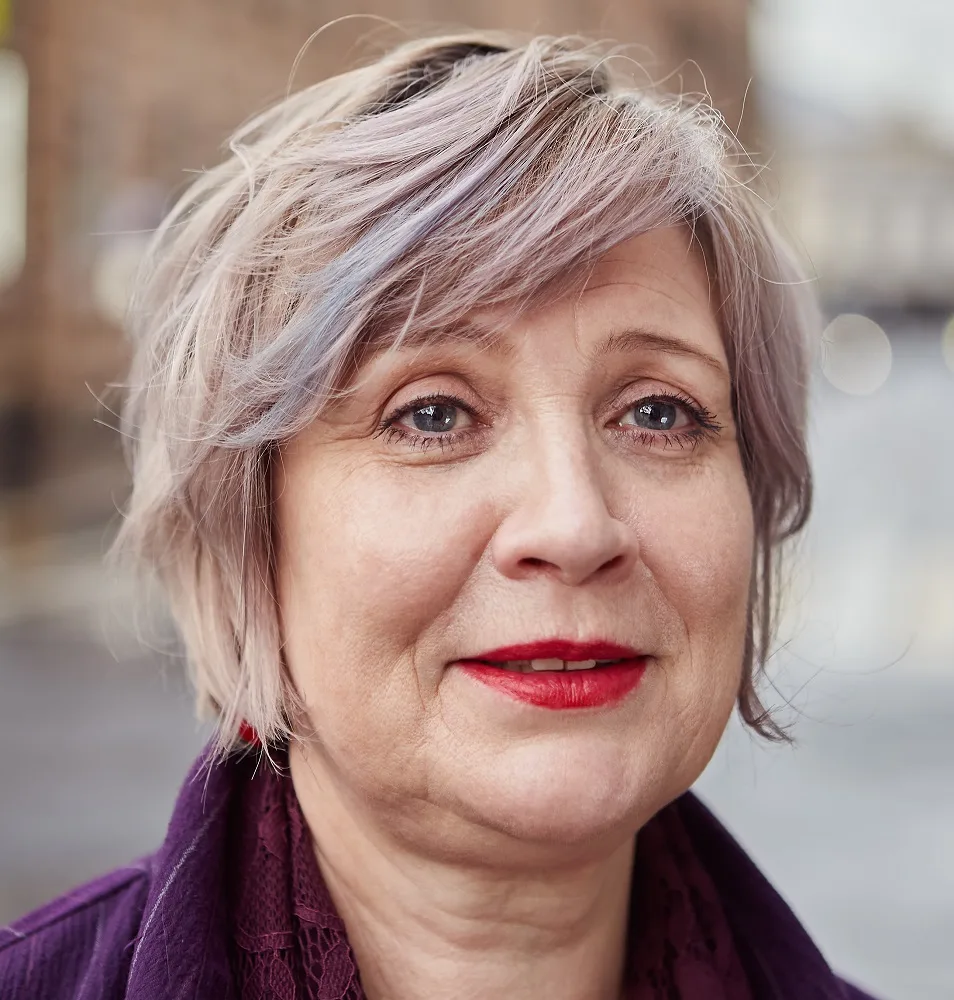 This modern look will beautifully suit a woman over 50 with pale skin and blue eyes. It features a short bob haircut with asymmetrical bangs that are styled to the side.
The color combo is ideal because it uses a sandy blonde with a pale mauve nuance that is applied only on the fringe and gives your look a younger vibe.
2. Permed Ginger Hair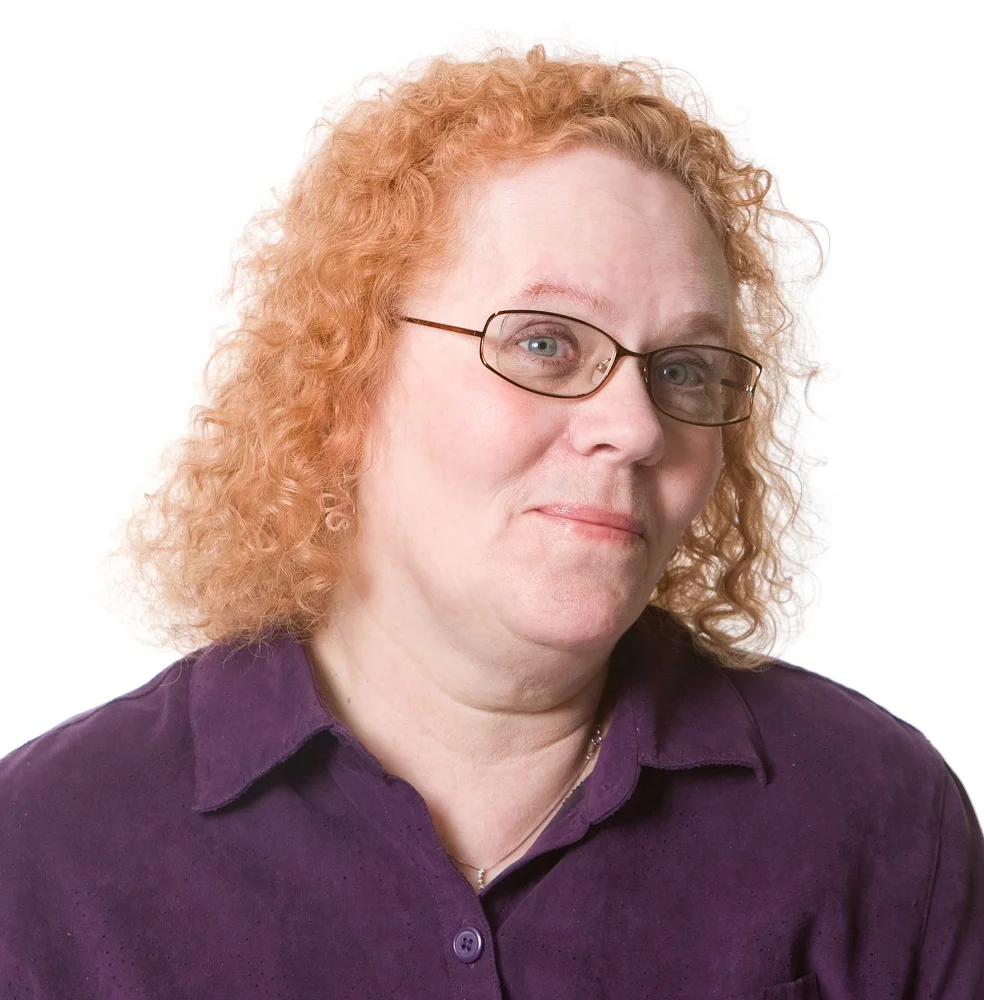 If your hair is looking flat and lacks texture, a perm can be a great option to gain that most-wanted volume.
Also, you should consider a more eye-popping color like this bright copper nuance that flatters your white skin. To complete your look, pick the same color for your eyebrows.
3. Salt and Pepper Curls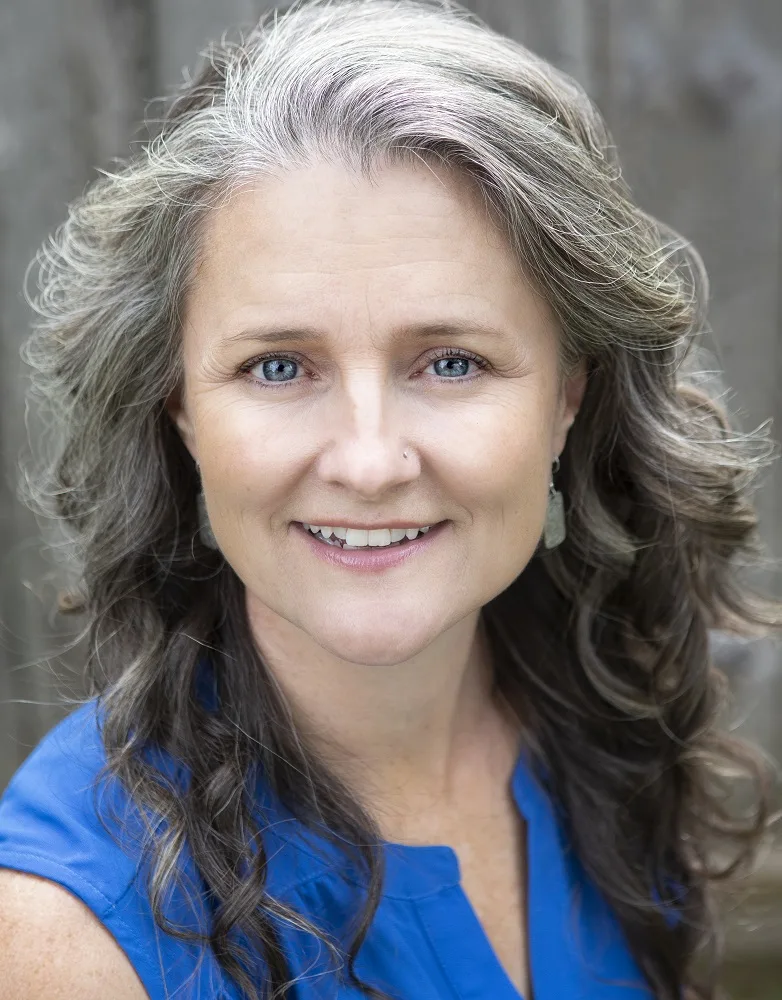 Layering your curls will help you give your hair shape and more definition. Also, when those white threads start showing up you can either dye them or let them mix with your black hair.
They will act like highlights that warm up your entire look and create contrast, especially in the crown area.
4. Rockstar Pixie
Never been a woman who follows the rules? Love to defy all beauty standards? Then you will love this fierce red color.
Get a short pixie and play around with the longer strands, creating a messy mohawk and some spikes. Do occasional color touch-ups to better preserve this shade.
5. Auburn Long Hair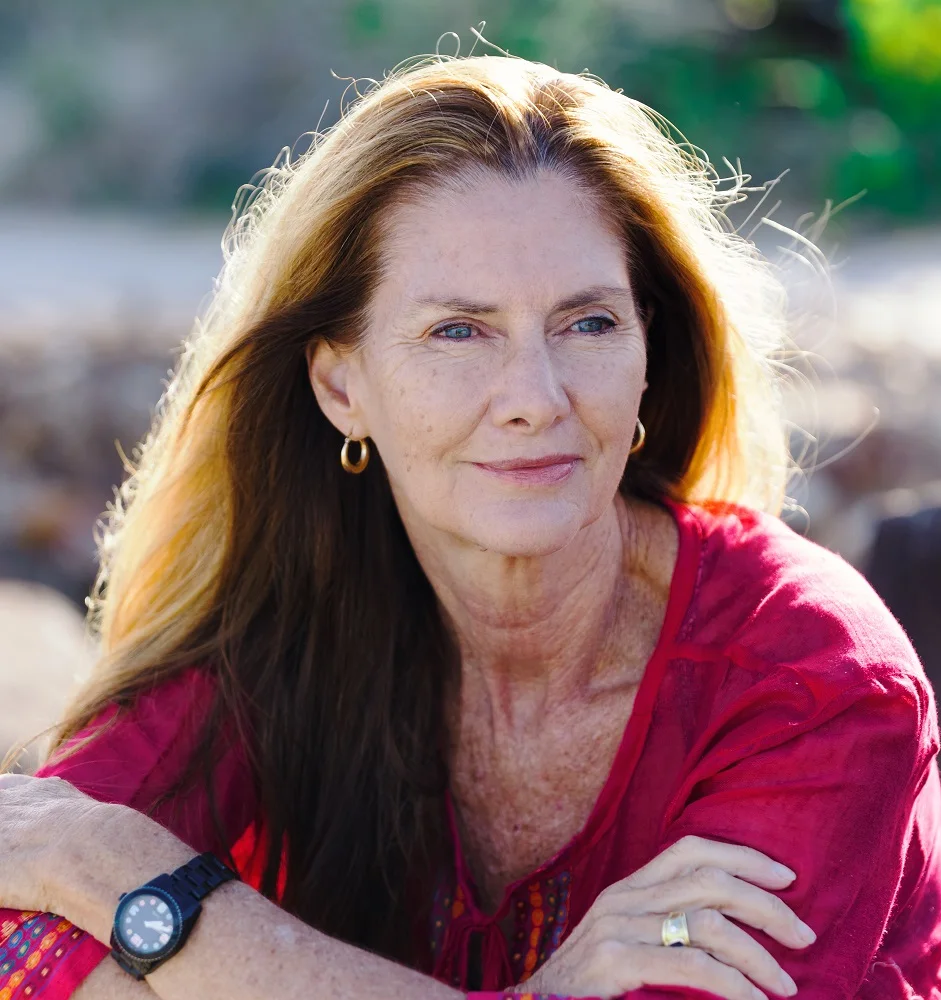 One of the best colors for women over 50 with pale skin and blue eyes is a natural-looking auburn. It creates great contrast with your skin and makes your eyes pop.
You can even combine two nuances like light brown and a chestnut color for the hair underneath.
6. Multicolored Medium Cut
Twisting your ends outwards is a fabulous way to create more volume and texture. Opt for a side part and use a conical hair wand to twist the hair.
You can also create several highlights, using different colors like pink, teal, and purple, getting a fresh, younger look.
7. Layered Red Hair
Layers can have so many purposes: to frame your face, make it look elongated, or add more volume. In this case, the sides are emphasized, building more dimension.
The ends are flipped outwards and the bangs are swiped to the side, covering half of the forehead.
8. Loose Waves with Middle Part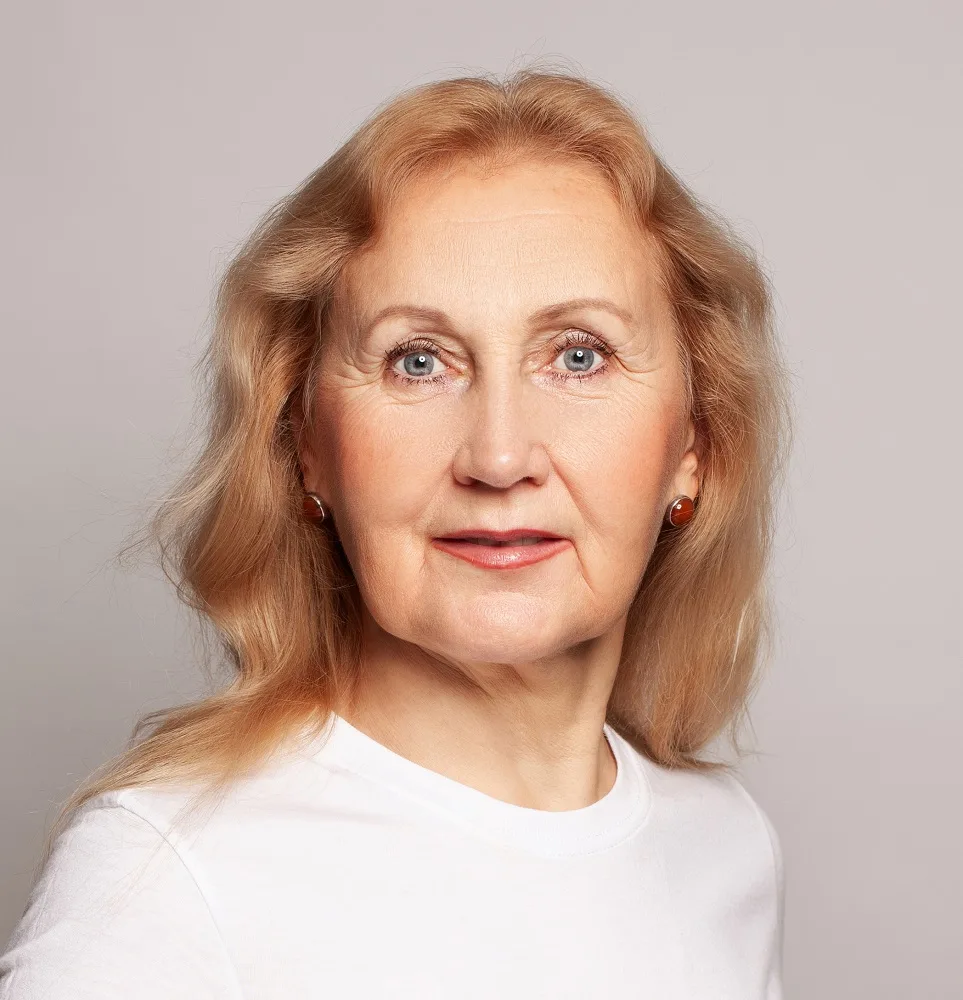 A golden hair color will soften your wrinkles and crow lines. Those loose waves are the perfect choice when you want more volume and an elegant look.
After pulling those waves, you should brush your hair, giving it more dimension.
9. Burgundy Highlights
One of the best colors for women over 50 that have pale face and blue eyes is certainly burgundy. And if you'd love to spice up our dull pixie haircut, then you should go for a dark base color and highlights.
Make these colored pieces thin, so they will blend with the blacks and give your hair a texturized look.
10. Full White Bob
If your hair color turned fully white, that doesn't mean you can't play around and choose a subtle nuance that makes it look more appealing.
Go for a blunt bob that makes the hair look thicker and with more volume and add a grey tonner to slightly color your hair.
11. Blunt Cut for Thin Hair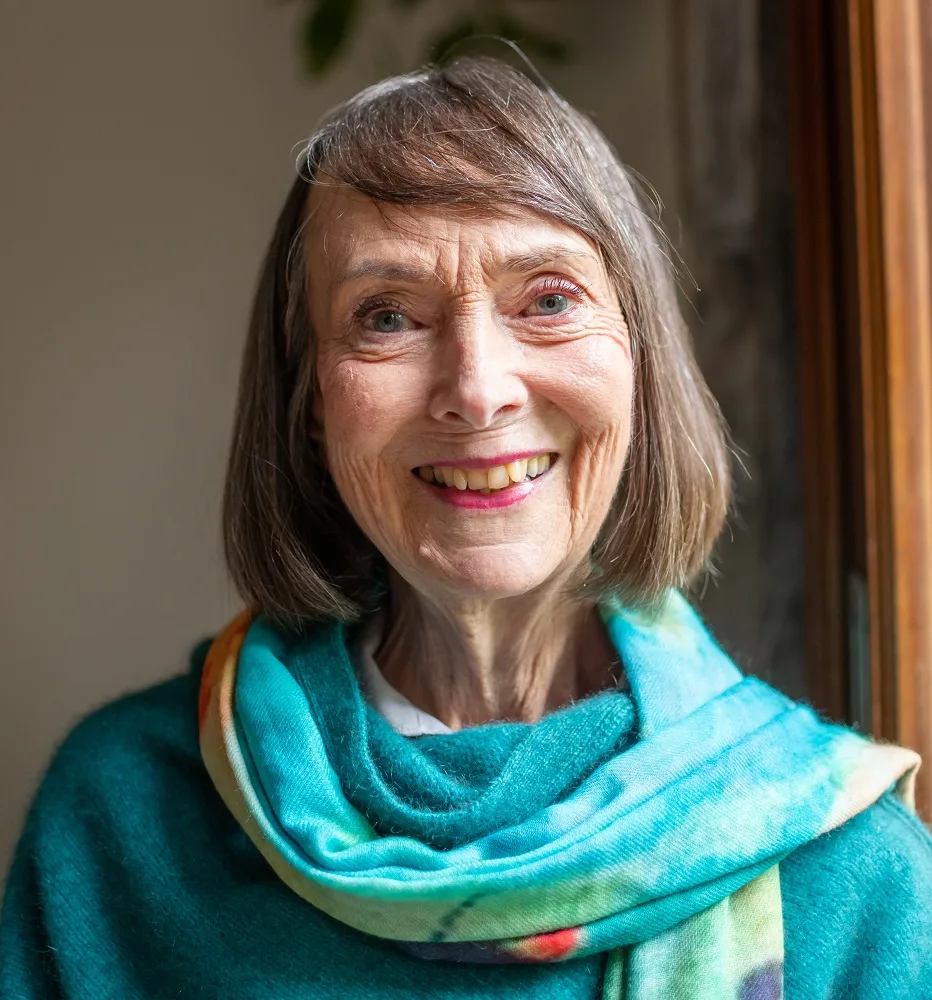 Blunt cuts and bobs can provide a fuller look. If you're also struggling with a large forehead, side asymmetrical bangs are an awesome option.
They will cover the forehead and give you a romantic and elegant vibe.
12. Red Comb Over
When you love to stun people, it is well-known that redheads are heartbreakers, no matter their age. So choose a vivid red that highlights your green-blue eyes and pale skin.
Get a comb-over to reveal your face and opt for golden accessories since they will greatly complete your overall look.
13. Layered Dusty Blonde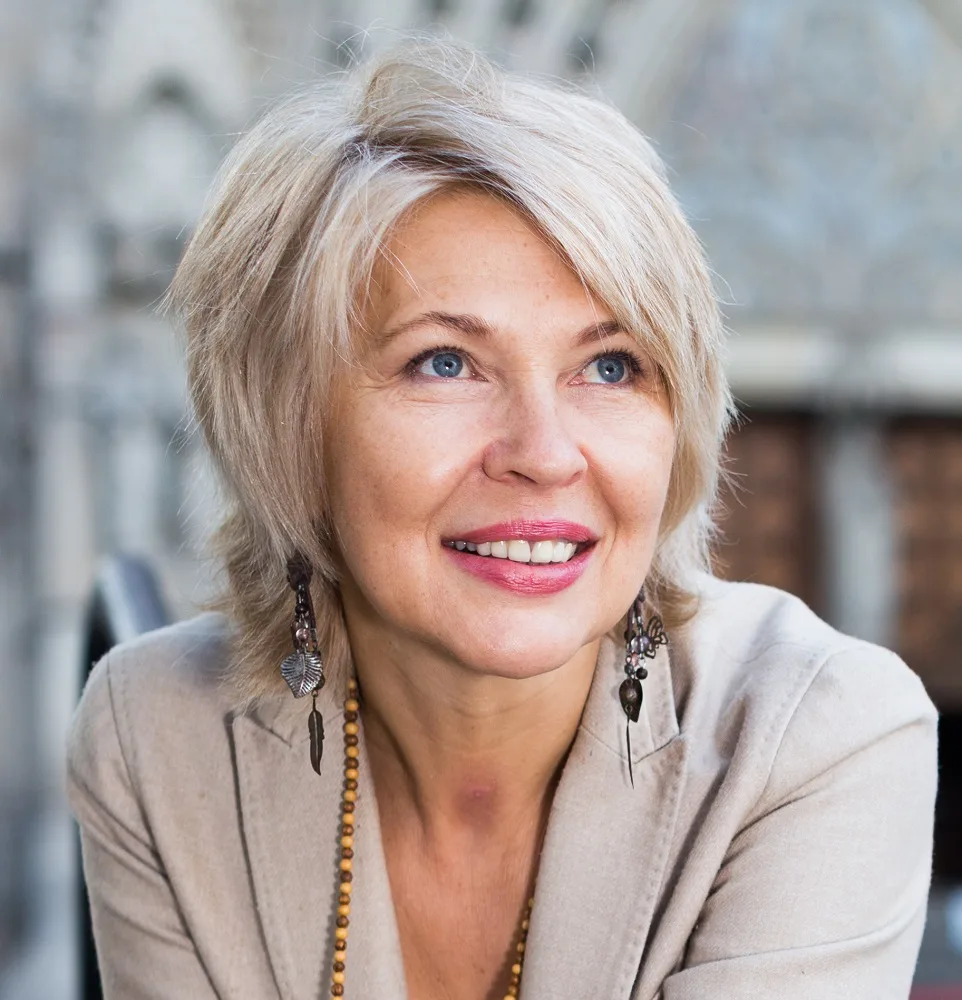 For this look, you will want to emphasize the upper part and you can do so by creating layers. Also, go for longer back strands and side bangs.
The color of your choice should be a dusty blonde that draws all the attention to your ocean blue eyes.
Lots of short layers add a gorgeous, touchable body to this light brown bob for women over 50. The dark base with lighter-colored blonde highlights really suit a fair skin tone and bright blue eyes.
15. Wispy Blonde

The wispy layers in a shoulder-length haircut are gorgeous and youthful for women over 50. Go for light blonde hair to complement your pale skin tone and make your blue eyes pop!
16. Grey Short Pixie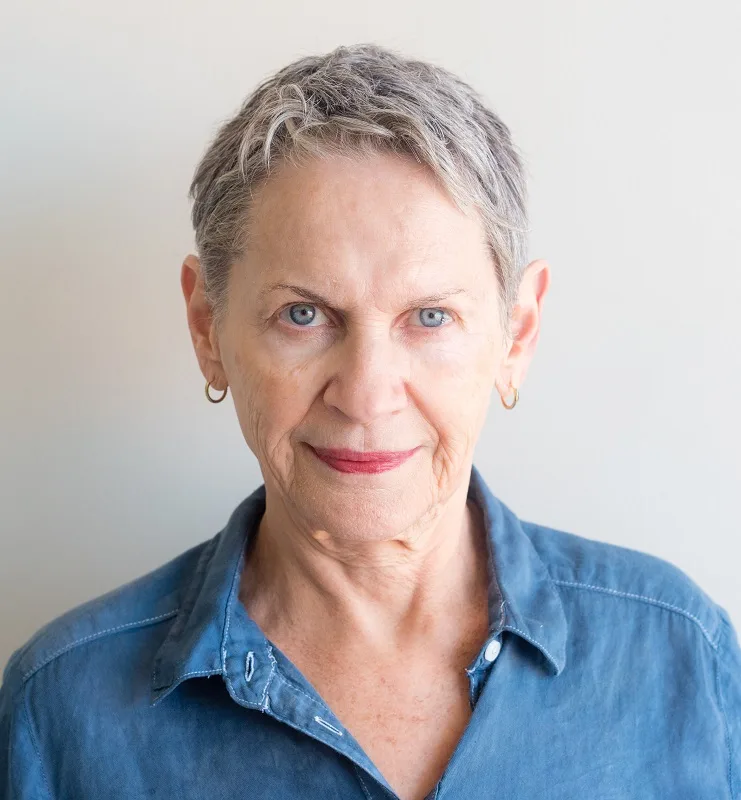 If you're a woman over 50 who finds her hair going mostly grey or salt and pepper, keep the hair color and amplify its effect with a cute short pixie! The color is warm for pale skin tones and make sure your blue eyes remain the most colorful part of your face.
Lots of women over 50 with pale skin and blue eyes opt for a shoulder-grazing wavy hairstyle with middle part bangs. By choosing a medium blonde base and adding light blonde highlights, your fair skin tone will look warmer.
18. Burgundy or Dark Red Pixie
Sometimes a stark contrasting hair color is what you need for a pale skin tone. This short but thick pixie boats a beautiful deep red but a rich burgundy would also look great and make your blue eyes shine.
Which Hairstyles Are Best for Overweight Women Over 50?
19. Light Red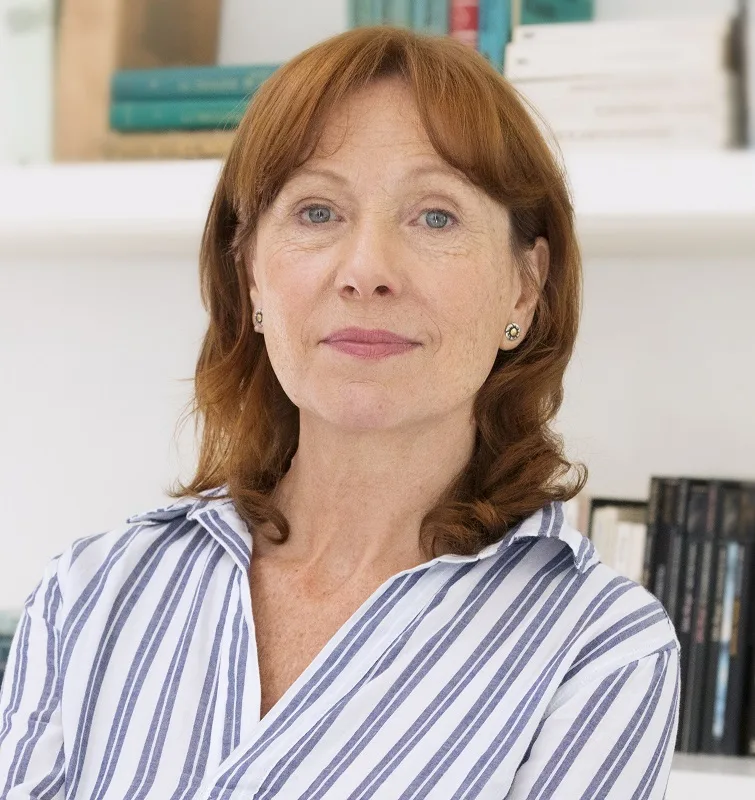 A very light red makes a short wavy hairstyle shine for women over 50. Draw attention to your blue eyes by cutting in curtain bangs, easily pinned aside or left loose for softness.
20. Short Grey Hair and Bangs
For women over 50 with thin hair and pale skin, try a very light blonde short haircut with side bangs. Wear the style straight and side-parted for a chic look to wear at the office. The lightness of this blonde shade is perfect for showing off blue eyes.
21. Dark Brown Bob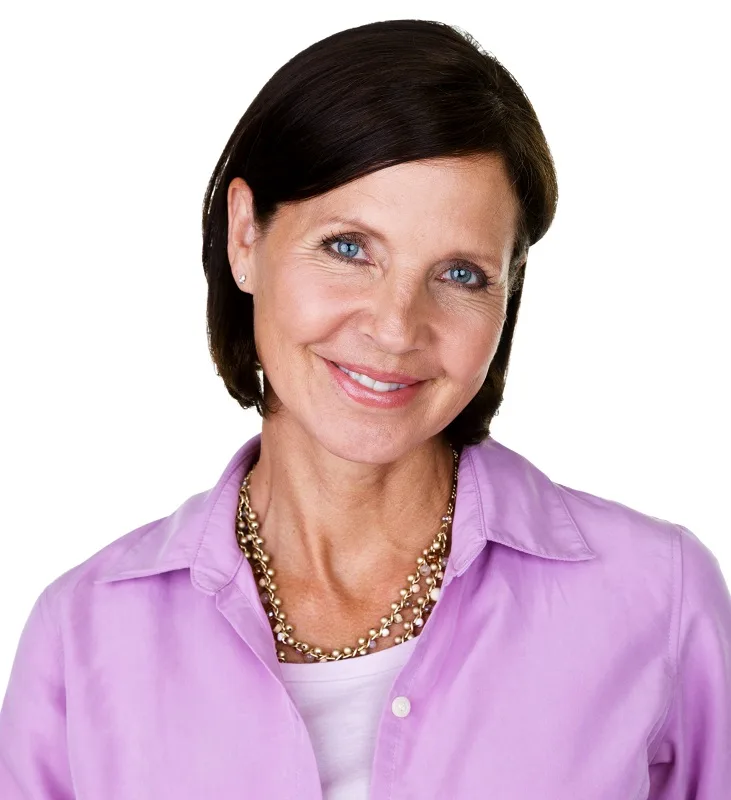 Bobs are easy to maintain and style, and this dark brown hair color is perfect for the cut as well as a nice dark contrast to fair skin and bright blue eyes. Part hair at the side and wear straight; the no-texture style is very youthful for women over 50.
If you're an older woman aged over 50 and have pale skin and gorgeous blue eyes, you can easily flaunt both light or dark hair colors. To see which one would look best on you, you can always try one of those hair color apps to experiment! All that matters is that you feel confident and beautiful!