Low-maintenance haircuts are exactly what you need when you are a woman over 50. When reaching this age, your hair starts losing its pigment, and numerous women experience hair loss. It also becomes a lot harder to style.
You certainly know those moments when you're leaving the hair salon looking dashing, but the next day nothing goes as planned when you try to recreate the look. Low-maintenance haircuts and hairstyles can save a lot of time and hassle.
Suitable Low Maintenance Haircuts for Women Over 50
A low-maintenance hairstyle for women over 50 should use colors that won't accentuate your wrinkles or fine lines. It also has to be practical and easy to style. Highlights or balayage are great for making you look younger and covering your grays and whites.
Most of the time, short haircuts require only a touch-up from time to time and not more than 10 minutes spent in front of the mirror each time you leave the house.
To get a better idea about the options you have out there, check the article below!
1. Curly Bob with Highlights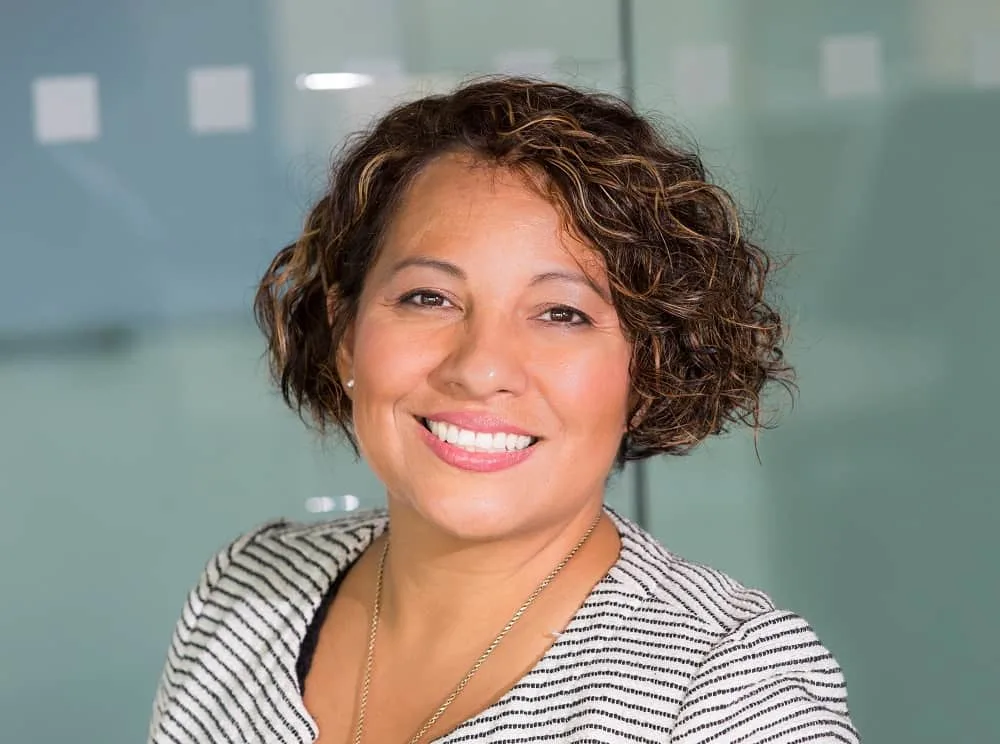 Cut your hair in a short curly bob. Choose a brown color that suits your skin tone and blend some thin blonde highlights. To give your waves and curls more definition, pour some foam into your hands and comb your hair with your fingers.
2. Salt and Pepper Pixie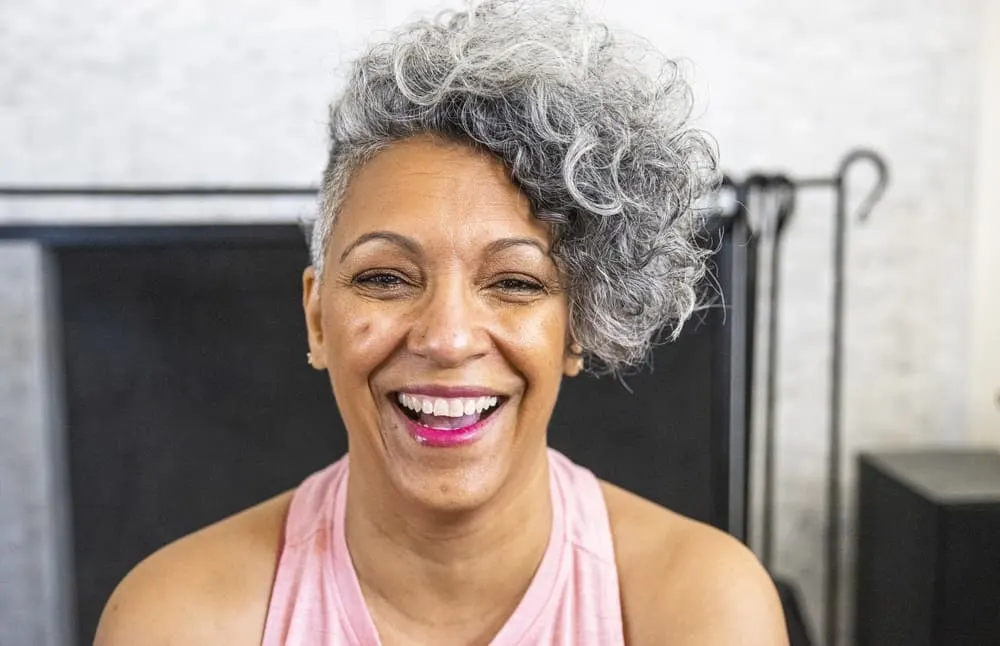 Such a magnificent hairstyle probably requires zero styling. It is the perfect example that gray hair can look fabulous without making you feel old. Sport a youthful haircut like a pixie cut with long curly top tossed on one side.
3. Full white
When you start seeing a few white hair, why wait for your hair to lose its pigment. You can make the transition to white hair by yourself. Get a short pixie haircut, bleach your hair and use the right toner to suit your skin color.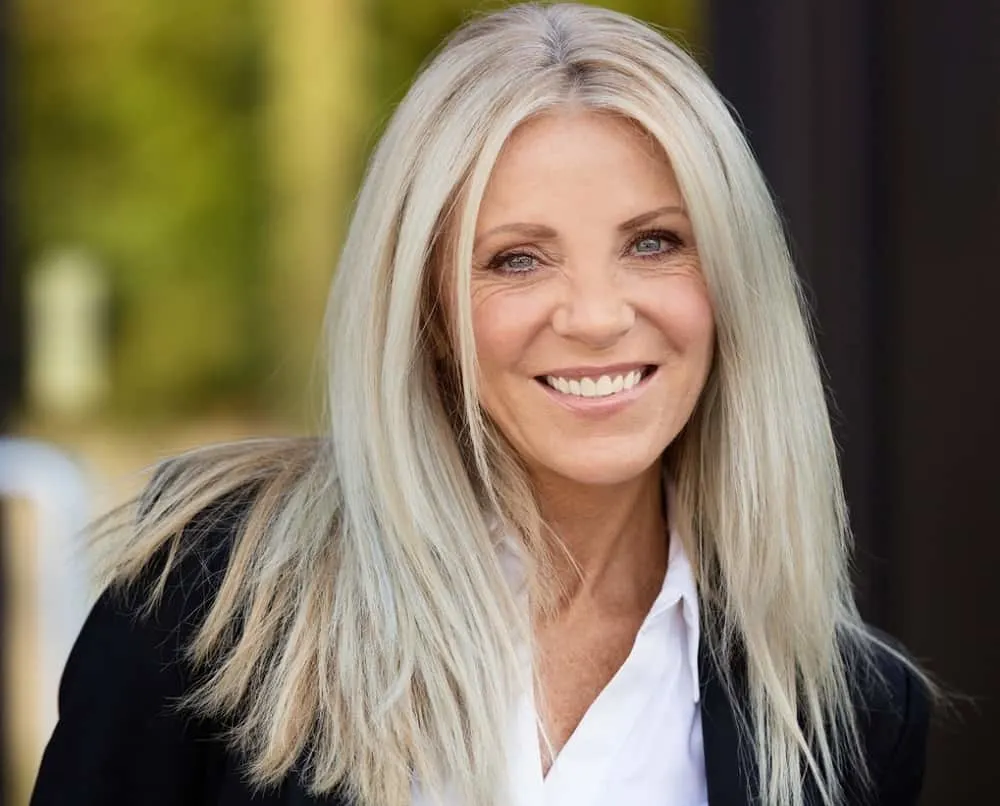 Layer your hair and dye it in a platinum blonde shade. In the nape area, create some lowlights and use caramel nuance. These two shades will make a spectacular mix that will greatly suit your fair skin and blue eyes.
5. Gray Pixie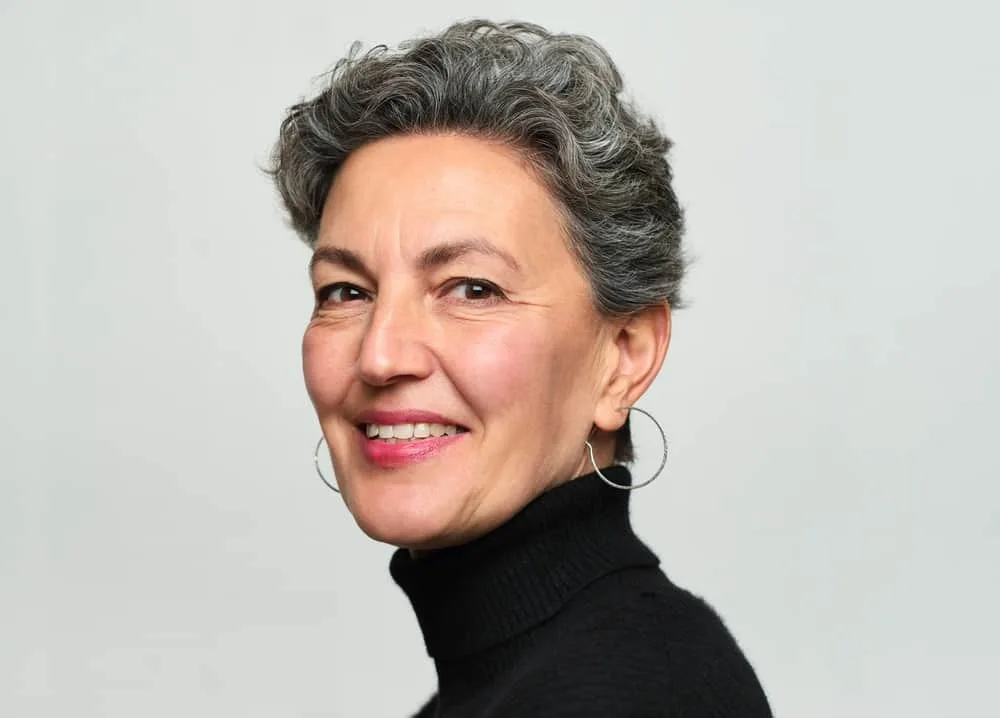 The most commonly seen low-maintenance haircut for women over 50. You'll find a lady with this haircut in almost every office! This gray pixie haircut is perfect for women who have curly or wavy hair.
All you'll need to do to keep your hair in its best shape is to pass your hand through it each morning, arranging it on the back.
If you wear glasses with short hair and love the way your hair starts losing its color, there's no need to use hair dyes anymore. Do you also love curls? Then you're all set!
Opt for a curly perm and you'll get a low-maintenance curly hairstyle that looks so fabulous.
7. Short Grey Hair
Some of us don't love to spend our time styling our hair every day, so we're trying to find hairstyles that don't require that much care. And this short haircut with naturally white growing hair is one of the best options.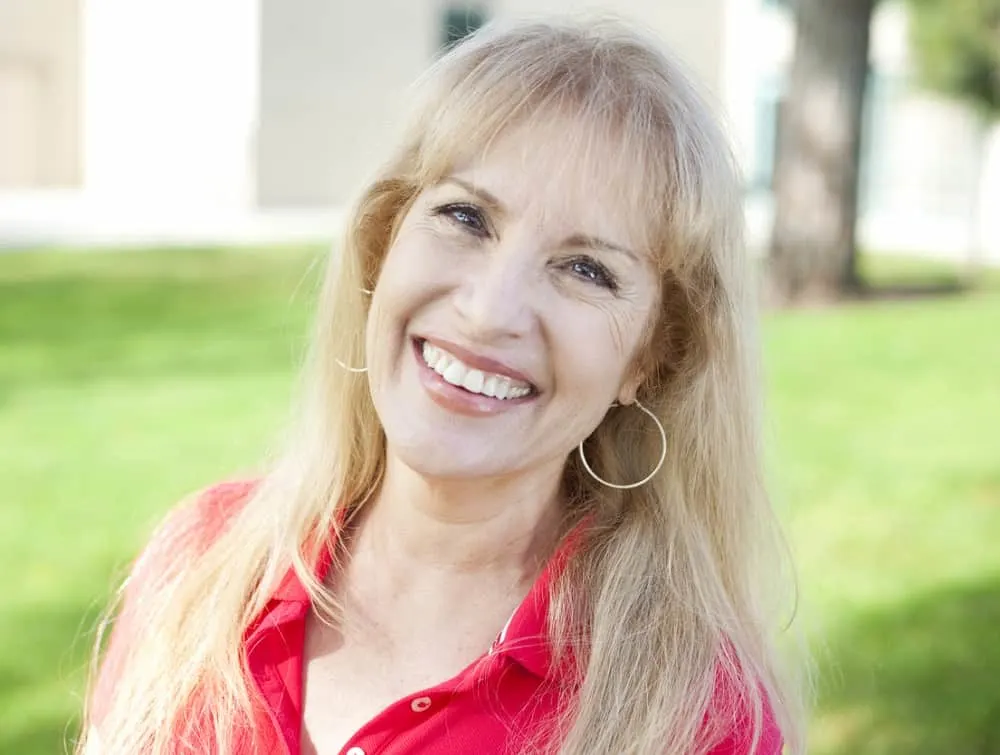 This long hairstyle can offer you so many styling possibilities and the chance to get out of the house without spending any time in front of the mirror.
Style wispy bangs, get a layered haircut, and opt for a blonde haircut with ashy tones.
9. Top Bun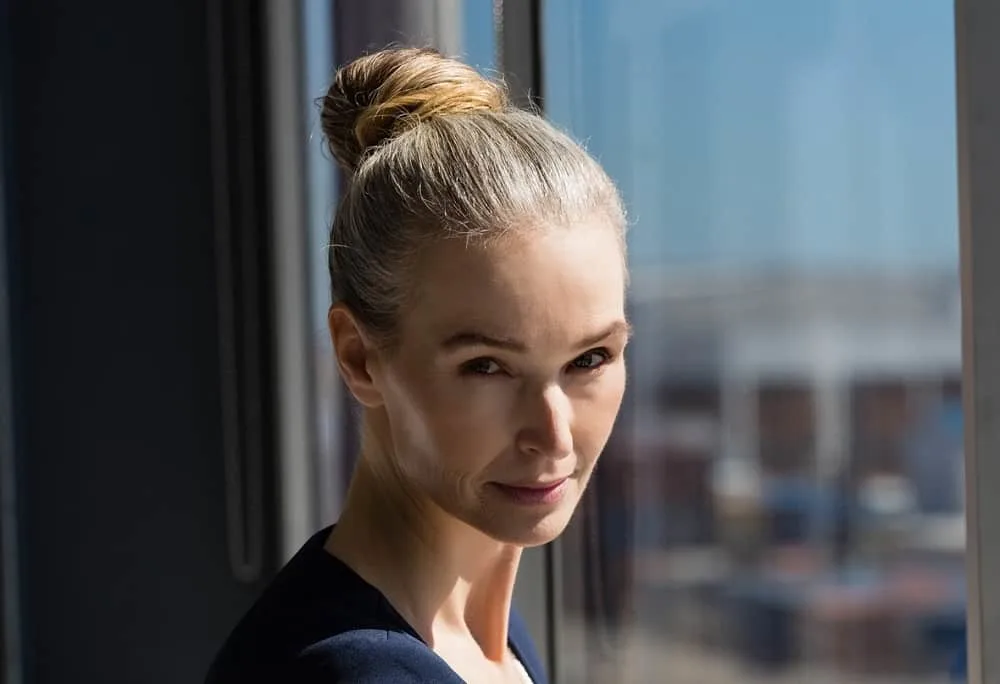 One of the easiest yet cute low-maintenance hairstyles for women over 50 is the top bun. It's ideal whether you're going out for a run, at a wedding, or just running errands or doing chores around the house.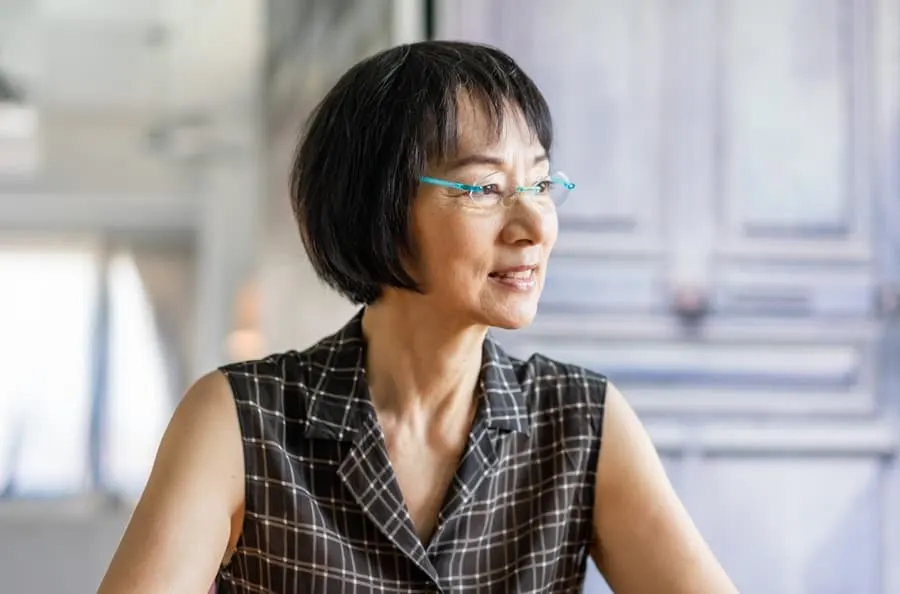 When you are an older Asian woman with black straight hair, you might think your look is too dull.
But with the proper hairstyle, you'll get a low-maintenance cut that also looks fabulous. Choose a bob haircut and a feathered thin fringe.
11. Messy Hairdo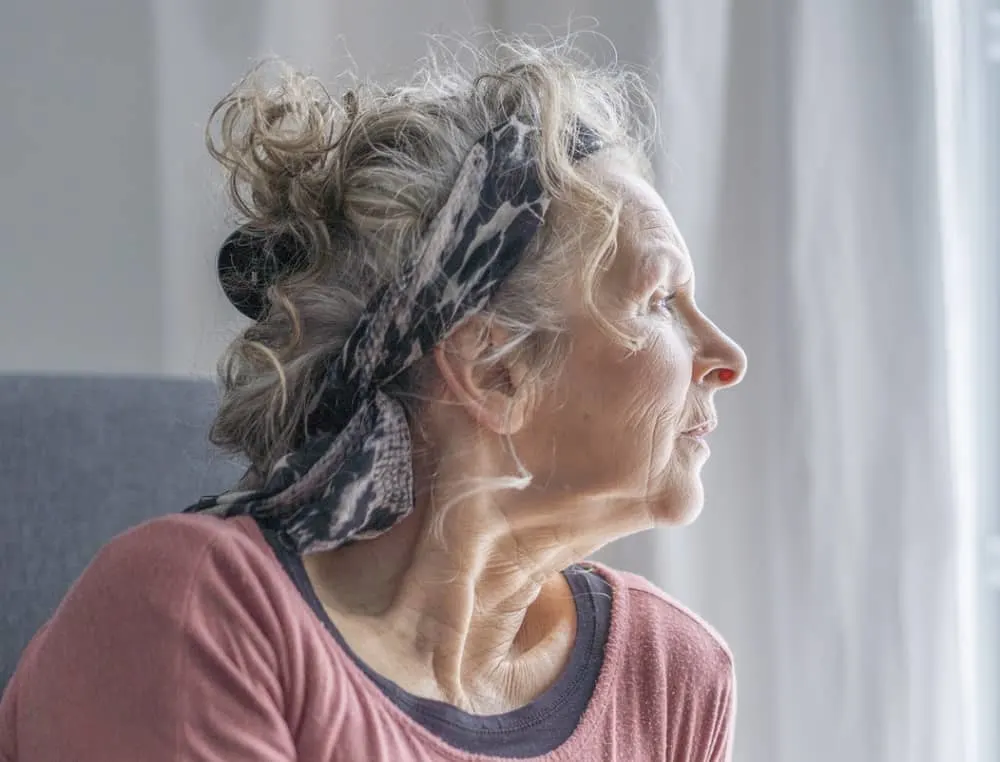 There's something more to this messy topknot hairstyle than it shows in this image. It gives you that relaxed, careless look that we all crave at some point. Use a scarf and wrap it around your head, also tie the hair.
12. Layered Ginger Hair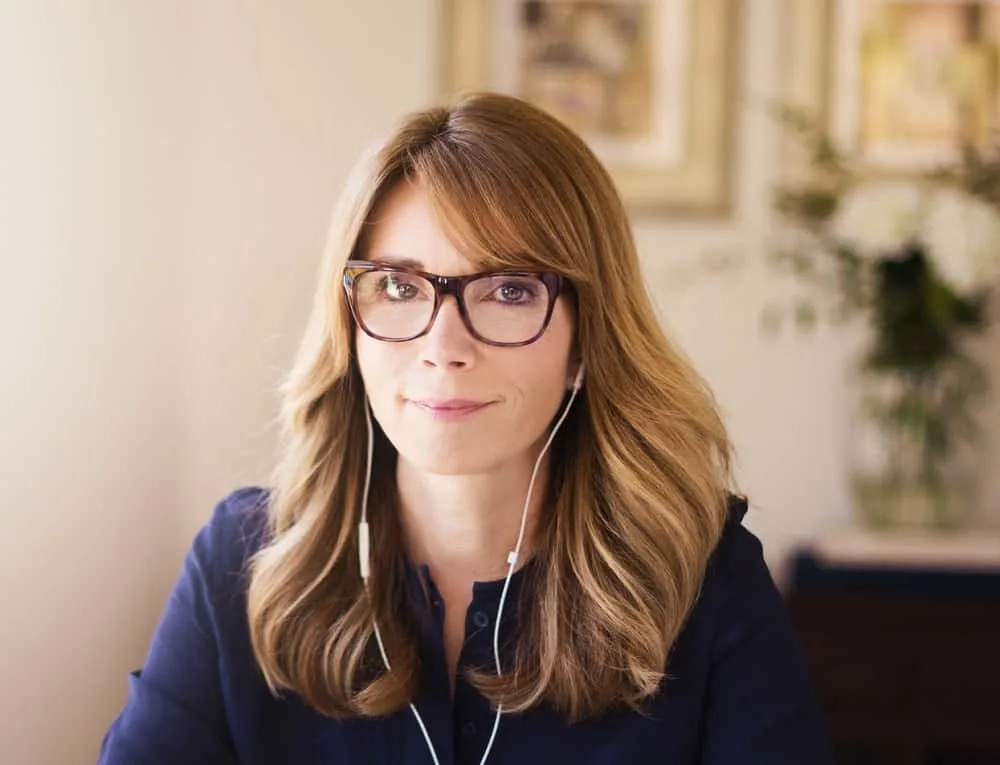 For this layered ginger hair, you don't need to put in an effort every day. Just ensure you have a hairdryer and a round brush or a hairdryer that already has an integrated brush. Your hair will stay like this for days, and you won't need styling.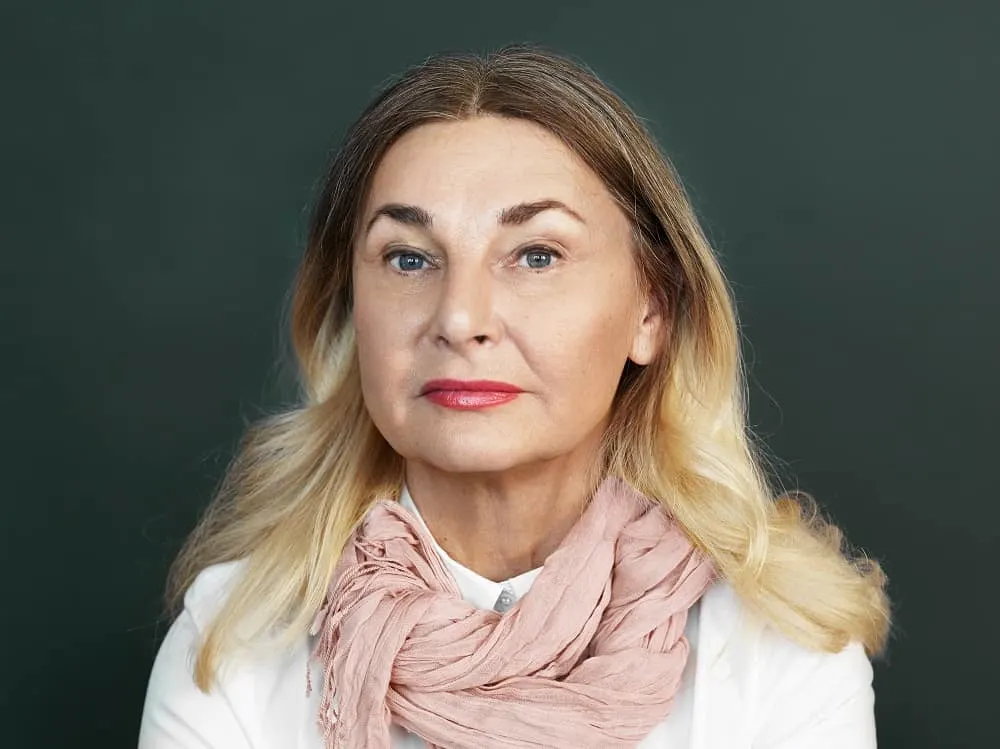 Are you one of those cool women in their 50s who love to dye hair? Why not try a low-maintenance colored hairstyle! An ombre is definitely going to help you blend your white threads.
As the blonde hair gradually enriches, the transition will happen slowly. This allows you to postpone your color touch-ups for even a few weeks.
14. Black and White Curls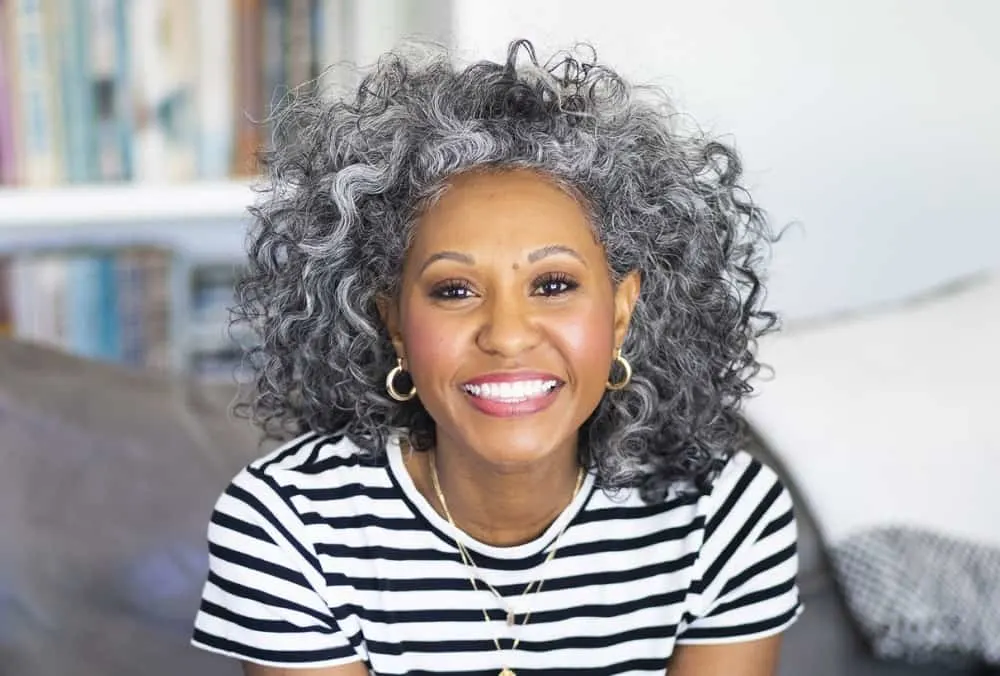 One of the most popular wash-and-wear hairstyles for ladies over 50. After washing your hair with a special shampoo and conditioner for curly hair, use a balm that tames your unruly hair.
Comb it with your fingers, and once it's dried, the curl will have more bounce and definition, creating a hairstyle that will last till your next wash.
15. Texturized Hair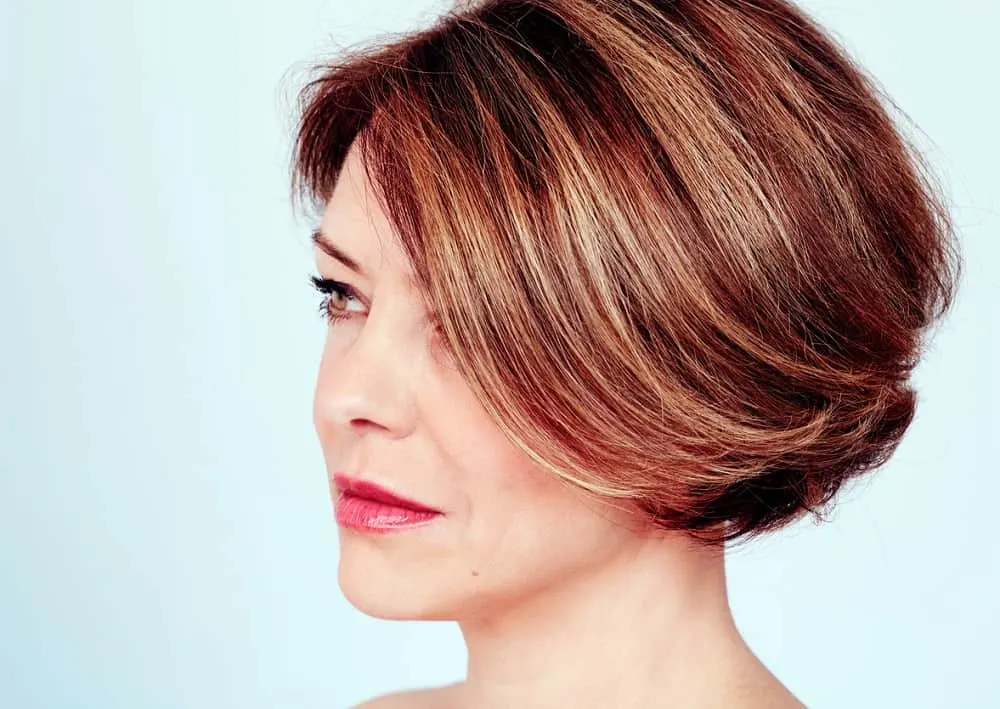 Long pixie with a nice base color like a coppery warm tone mix so well with thin blonde highlights. When you have fair skin, it will also be a good idea to use that reddish shade for your eyebrows too.
16. Inwards Rolls
One of the good things about styling your hair is that it will keep its shape for numerous days if you use the right products. To create this hairdo for older black women, you need a thick wand or some rods to coif the ends of your hair.
17. Colored Thin Hair
Once they reach their 50's, many women experience hair loss. Some try to mask it with eye-popping hair colors, and others keep their hair much shorter than they used to.
However, in this situation, using a weave or even a wig might be the best approach.
18. Blonde Mix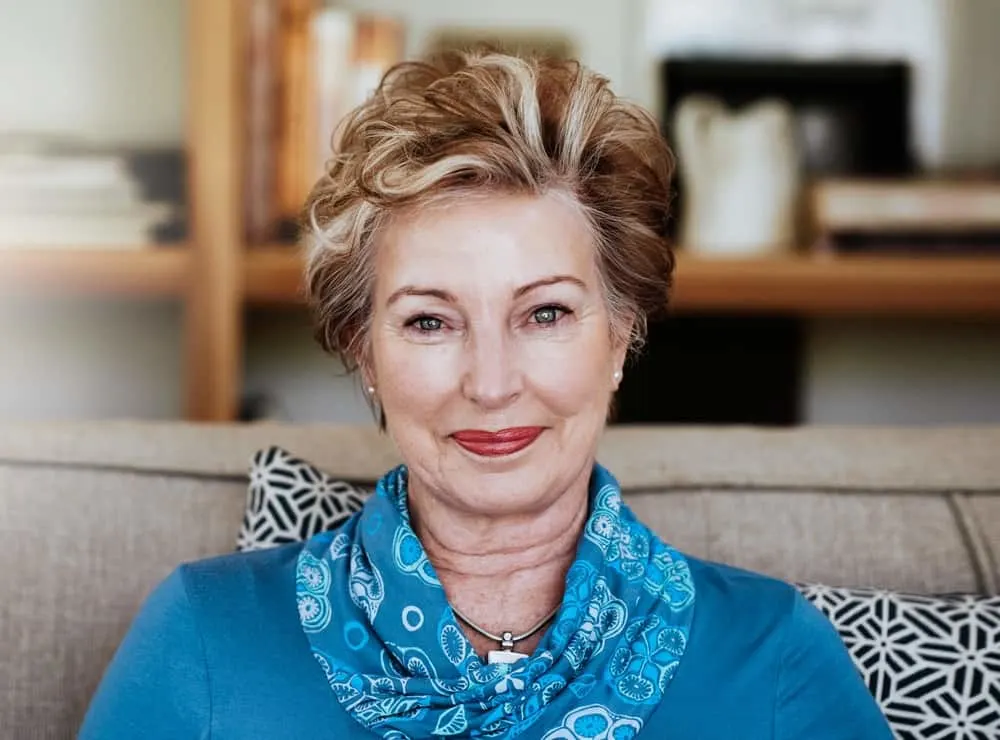 When hair turns white, you must find the best way to cover it or make it look less prominent. Use several blonde nuances and blend them to create this optical illusion. It is the perfect way to hide your age!
19. White Blonde And Red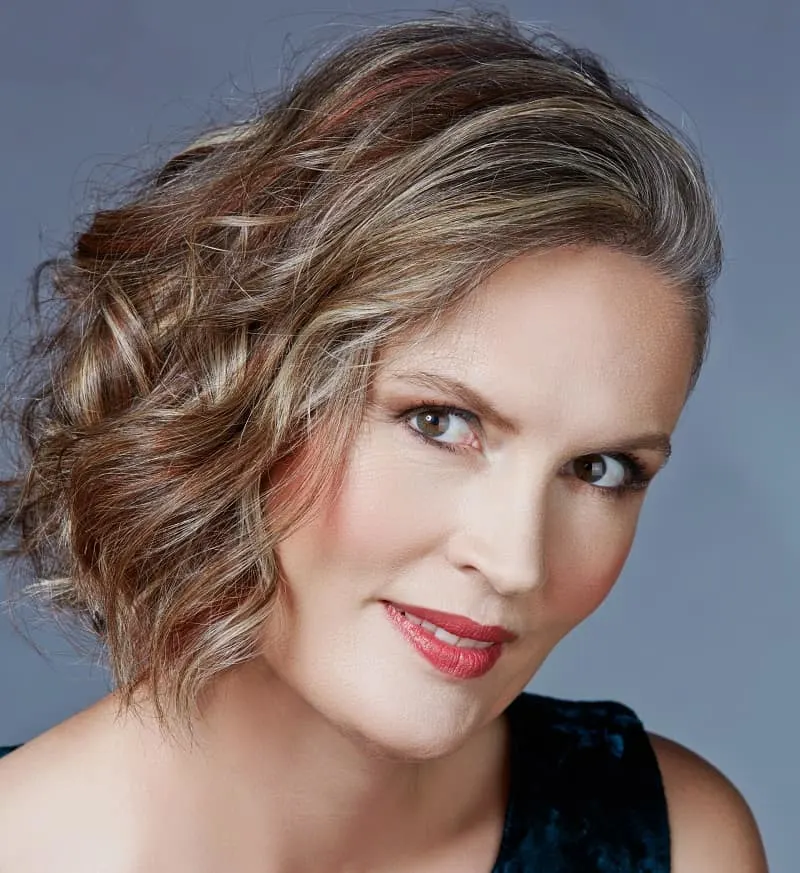 When you mix red and blonde highlights with natural white hair, nobody will guess this hairstyle was created to cover the less pigmented strands. With or without curls, this is a fabulous low-maintenance hairstyle for women over 50.
20. Short Hair with Brown Touchup
This brown hairstyle requires only a regular comb and a color touch-up when roots show the white hair. You don't even need to go to a hair salon to perform this cover-up.
21. Half Black Half White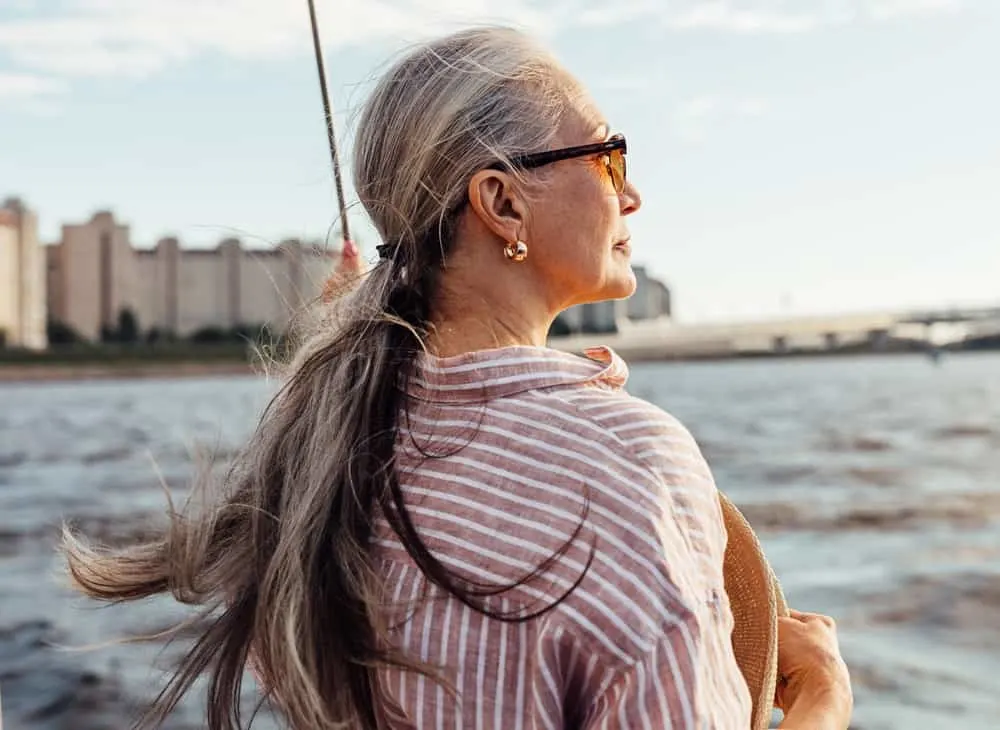 You can own your growth and age and choose a lifestyle without hair dyes. Maintain the long length and tie your hair in a low ponytail.
You will need to trim them every now and then and get a cool, low-maintenance two-tone hairstyle.
22. Full White
Opt for a short stacked bob haircut with loads of layers in the back. This way, you will create more volume, and your hairstyle will look rich and modern. Style the bangs on one side and opt for a casual look.
23. Extra Curly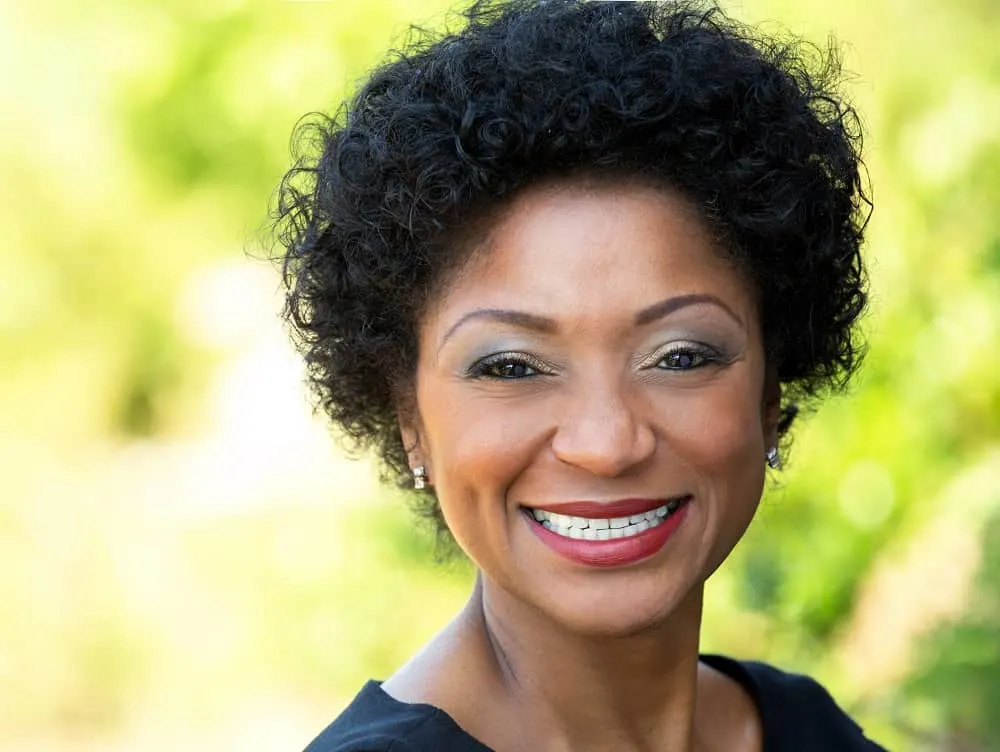 We know these curls can be so rebellious and hard to comb, style and arrange. In this case, why struggle? Choose a short weave or a wig and forget all your hair management problems.
A wavy bob is a great low-maintenance hairstyle for women over 50 because it's quite short and can be styled in just a few moments. Toss the bangs on one side and wave or curl hair with a curling wand.
25. Pixie With Bangs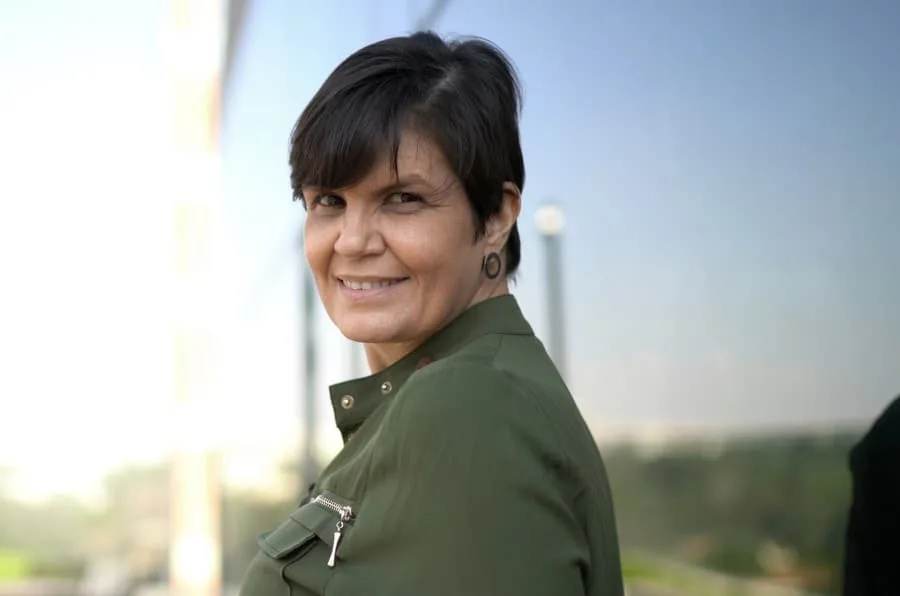 Pixie cut hairstyles that use long sideburns and bangs flipped on one side can be a great option for women over 50 who search for a low-maintenance short hairstyle. Dye your hair in a jet black color to make sure no white strands show off.
Low-maintenance haircuts are a life-saver for ladies over 50 who want to forget about daily hairstyling, curling, or straightening. Pixie and bobs are among the easiest haircuts to style, requiring no more than 10 minutes for a casual look.