Kid's man bun is an exquisite hairstyle that is going to suit your boy's ever-evolving features every time he wears it. This hairstyle is excellent for giving him a refreshing change while being low maintenance. Your little boys can give you a pretty tough time when it comes to styling their hair.
Either the hairstyle is too tight or too loose for them, or simply they don't like it. But, man bun for little boys is one of a kind hairstyle that never disappoints your boys. It keeps their playful spirit high while giving them an iconic hairstyle.
Attractive Little Boy's Man Bun Styles
Scroll down to find 20 man bun looks for little boys ideas that are straightforwardly awe-inspiring:
1.
2.
3.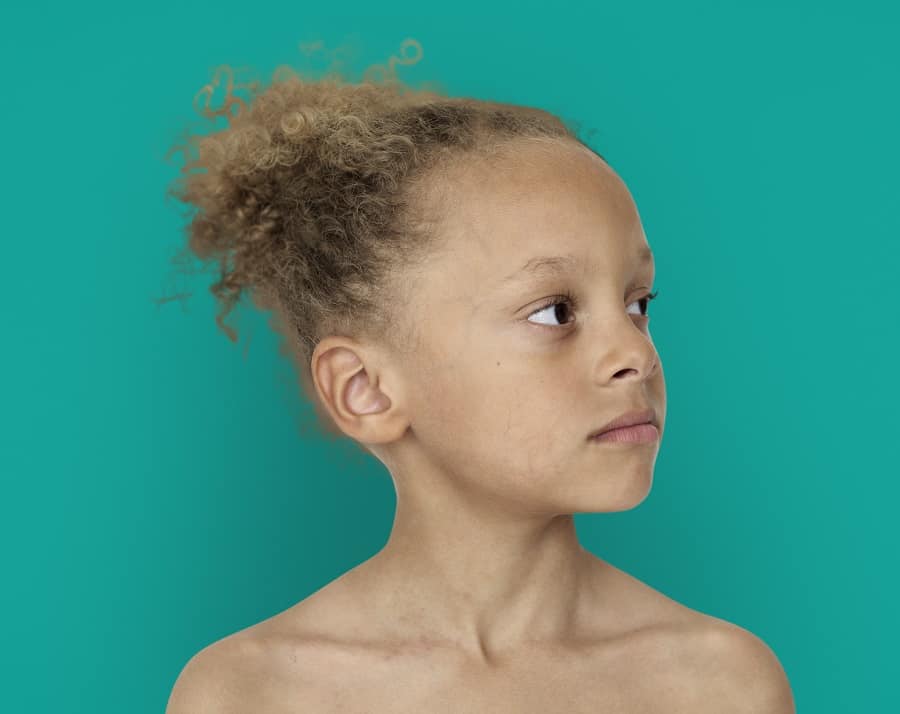 4.
5.
6.
7.
8.
9.
10.
If your little boy's hair reaches the shoulder-length, then you should definitely go for a half up baby man bun hairstyle for him. Take the top half hair and tie them into a bun.
Leave the lower half hair down for a cute look. This hairstyle doesn't let him let go of his high-spirited side and gives him the freedom to enjoy his new haircut truly.
12. Boy Bun with Side Fringe
Give your little boy a Rockstar look by styling his top hair into a man bun. Take the front-line hair and cut them into a side fringe for a stunning appearance. Despite being a little boy, he will have a super vibe of a legendary Rockstar with this hairstyle.
Two Braided Man Bun Styles to Copy
Braided hair and little boys are a perfect match. Style your boy's top hair by weaving cornrows through them. Join all the braids at the back of the head to create a man bun.
Add a boy's undercut to the side and back hair for a neat look. This little boy's man bun with undercut hairstyle is a combo of both modern and traditional looks incorporated into one.
For an iconic hairstyle, weave your boy a French braid with the top hair. Tie the tips of the braid into a kids man bun with shaved sides Add a high fade to the sides and the back hair to finish the hairstyle. An intricate men French braids with a loose, messy bun looks heavenly.
Samurai topknot is a sensational hairstyle perfect for everyone. Get your boy's hair cut into a fohawk style and then slick them back into a man bun. Add a temple fade to the rest of the hair for a neat finish. This boy bun is for the ones who don't like a wide strip of hair going all the way to the back.
16. Wavy Hair Bun
Your little boy looks awesome with thick wavy hair but, style them into a man bun, and it will take your boy's awesomeness game to a new level. Leave a few wavy strands here and there for an aesthetic look. Your boy is definitely going to steal the limelight with this little boy man bun hairstyle.
To give your kid the look of a gentleman, use some gel to slick back his dark hair. Tie all the hair into a neat man bun for little boys, and he is all set to go. You can also leave a strand or two out for added style. This hairstyle gives your boy a gentleman look without wrecking his innocence.
Kid's man buns are exotic hairstyles, and high raised little boy buns are even more than that. For this hairstyle, all you got to do is take all his hair and tie them high into a rough man bun. With this hairstyle, your boy is ready to shine all he wants.
Attractive Man Bun Hairstyles with Fade
This hairstyle is ideal for the black kids and goes well with their textured African kinky hair. For this hairstyle, you need to use some pomade to secure the hair down and then, tie them into a tight baby man bun at the back of the head. Everyone is going to love your baby with this traditional-modern look.
20. Blonde & Messy Man Bun
Messy hairstyles are never going out of style and are indeed perfect for your playful kid. Work your fingers through his hair and bring all the hair to the back of the head. Tie the hair there into a messy boy bun.
Let some locks loose for a cool style. With this hairstyle, you don't have to worry about him messing up his new hairstyle because it is already a messy man bun for little boys.