Women over 60 choose pixie haircuts for a variety of reasons. When hair loses pigment and turns to shades of white and grey, it becomes more brittle and prone to breakage. The short lengths of pixie cuts conceal that damage and make styling and care a breeze. Plus, super cropped hair naturally draws the eye upwards and makes the wearer instantly appear more youthful.
The Best Pixies for Women Over 60
In case you were wondering, the best pixie cuts are the ones that work with your texture and face shape. Read on for our top 15 styles for women over 60 years old you simply can't ignore.
1. Grey Rounded Pixie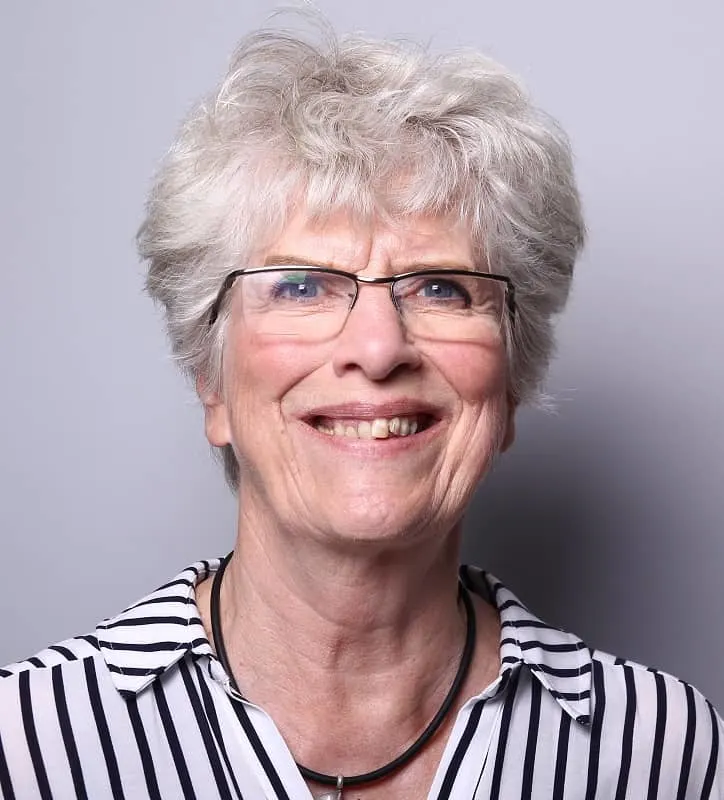 Long or square face shapes are fabulously suited to a round and layered style. This may be the best pixie hairstyle for women over 60 with grey hair, though any hair color can sport this classic cut.
2. Feathered Bangs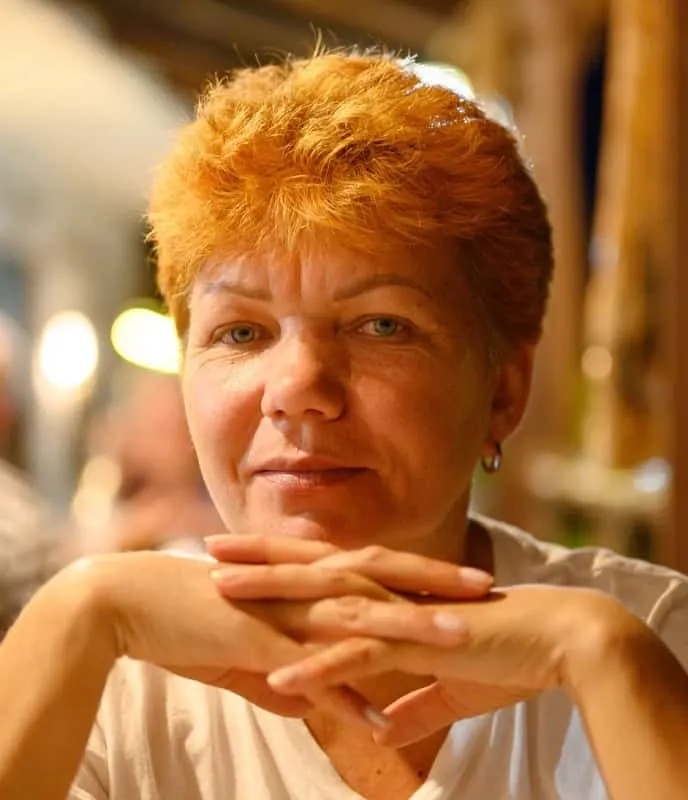 Height on the hair is practically an instant face-lift, so try these big and feathery bangs as your next blonde pixie cut for women over 60. All this look requires is a round brush for blow-drying and lightweight oil for shine.
5. Pixie with Glasses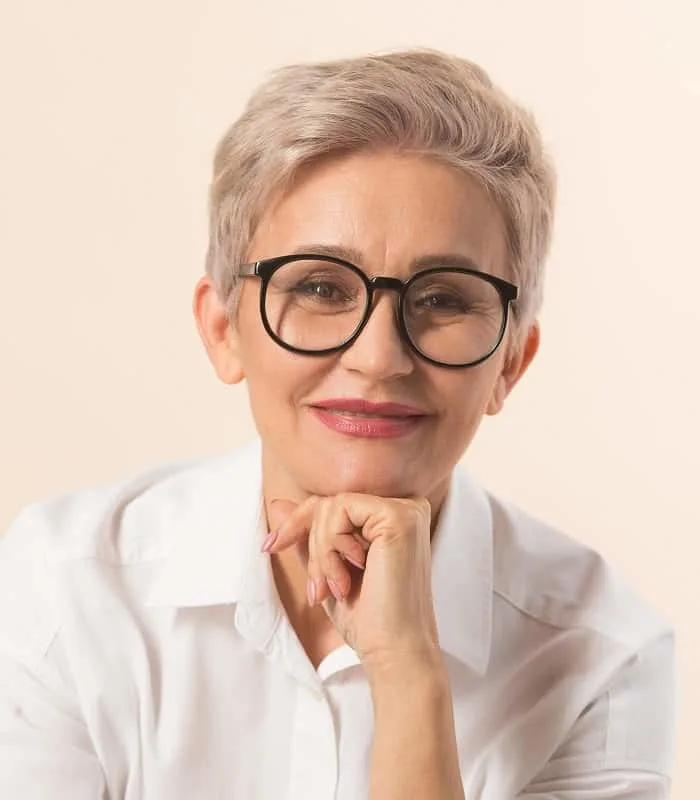 The best pixie cut for a woman over 60 with glasses is one that works with the accessory, so steer clear of long bangs or anything too complicated. Hair should be swooped back to open up the appearance of your face.
5. Curly Pixie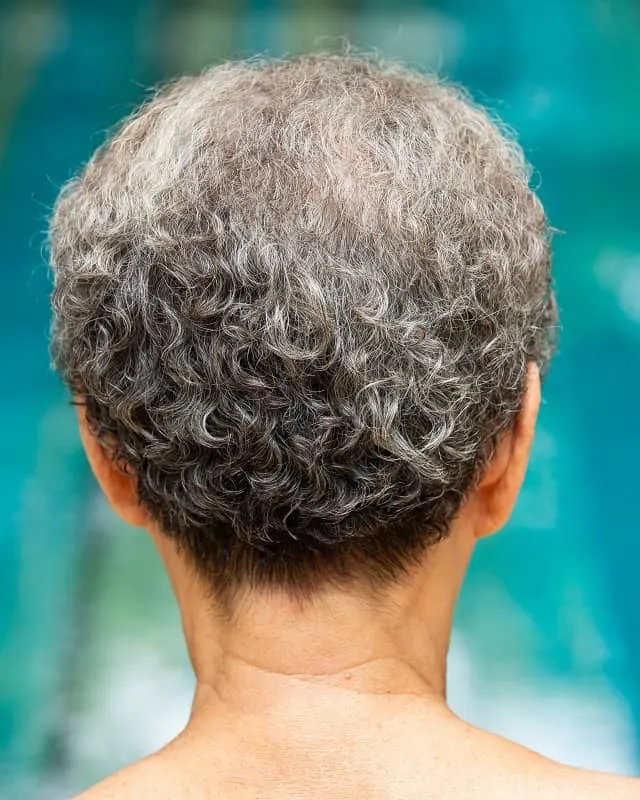 A curly pixie can be tough because you want to emphasize, yet control, all that texture. Ask your stylist for a soft, round shape overall to draw attention to bouncy, dark grey curls.
6. Pixie Cut for Straight Hair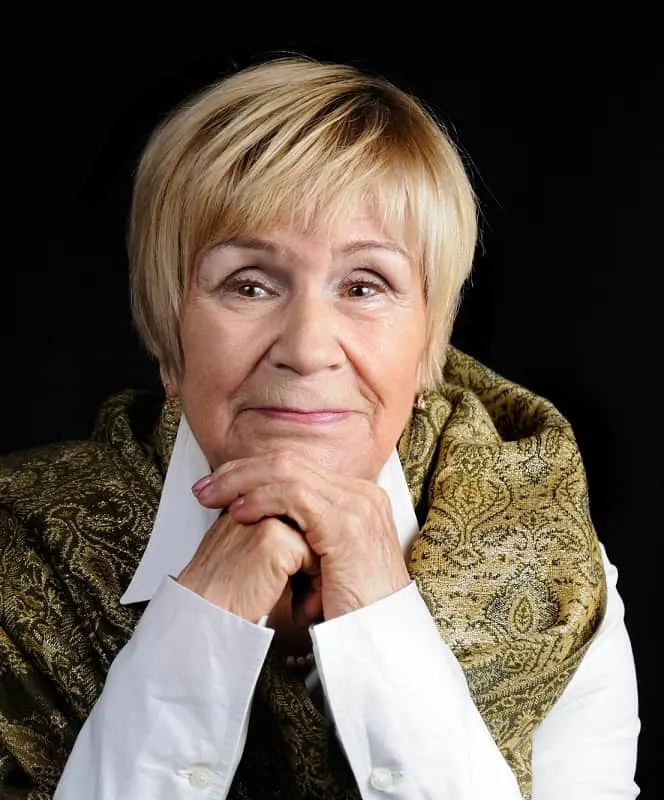 Unlike curly texture, your pixie haircut for straight hair needs an elegant cut. Cheekbone-length locks provide that lift while slightly side swept wispy bangs add energy and frame the eyes.
7. Asymmetrical Pixie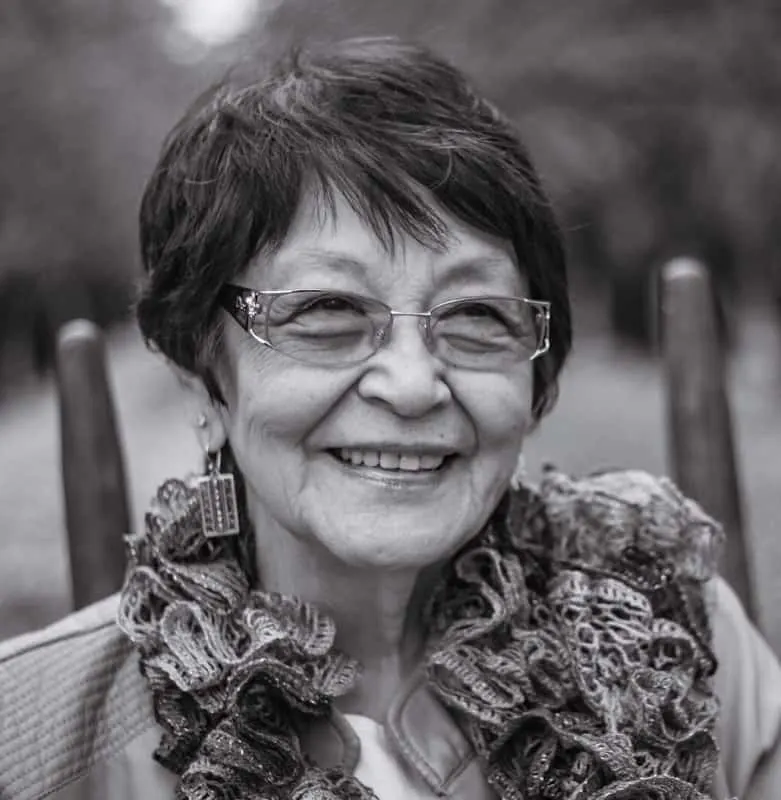 An asymmetrical pixie cut for older women instantly adds flair to your look. To frame the face, choppy bangs should be cut on a slight angle and should move towards the side of the head with slightly longer hair for balance.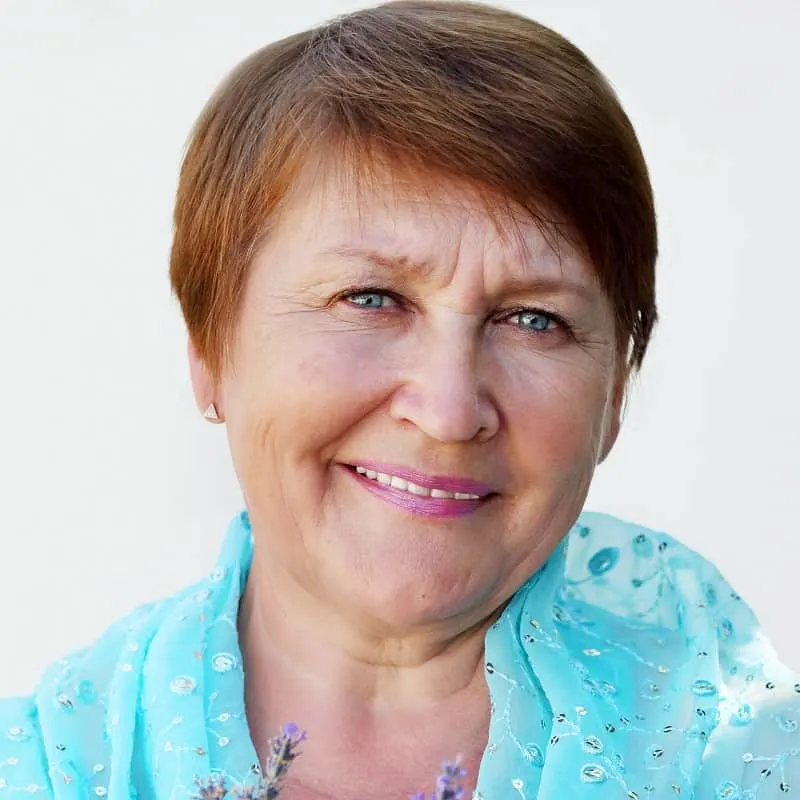 Full cheeks in old age can actually be a blessing. For youthful cheeks, a pixie haircut for a round face looks great with a soft side part for an overall slimming effect. A small portion of hair should cover the ears as well.
9. Platinum Pixie Cut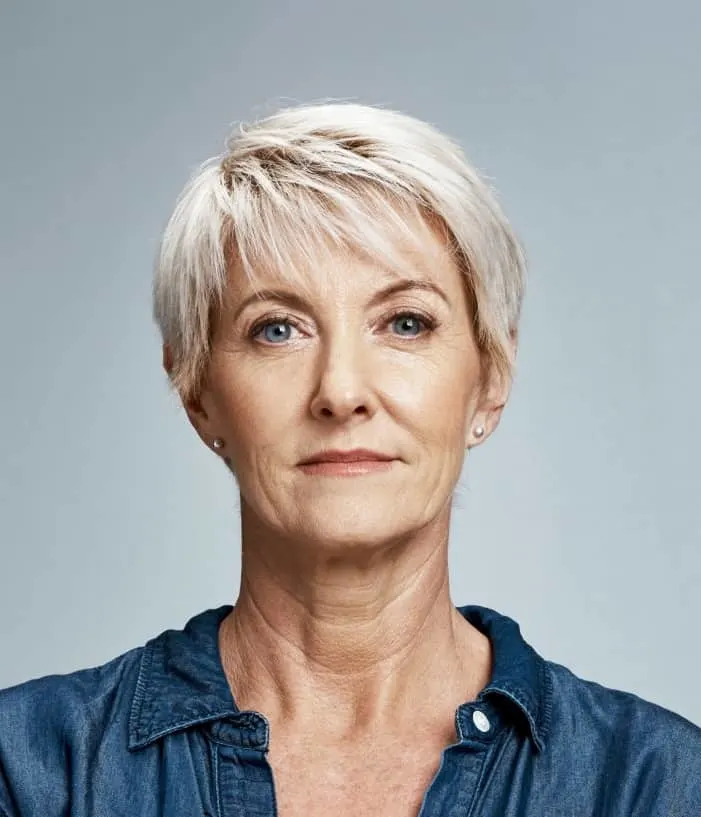 Not ready to go fully grey or white? Bright platinum is perfect for transitioning hair and looks phenomenal on blue eyes. A piecey fringe and short, sassy layers are all this incredible style needs to succeed.
10. Pixie Afro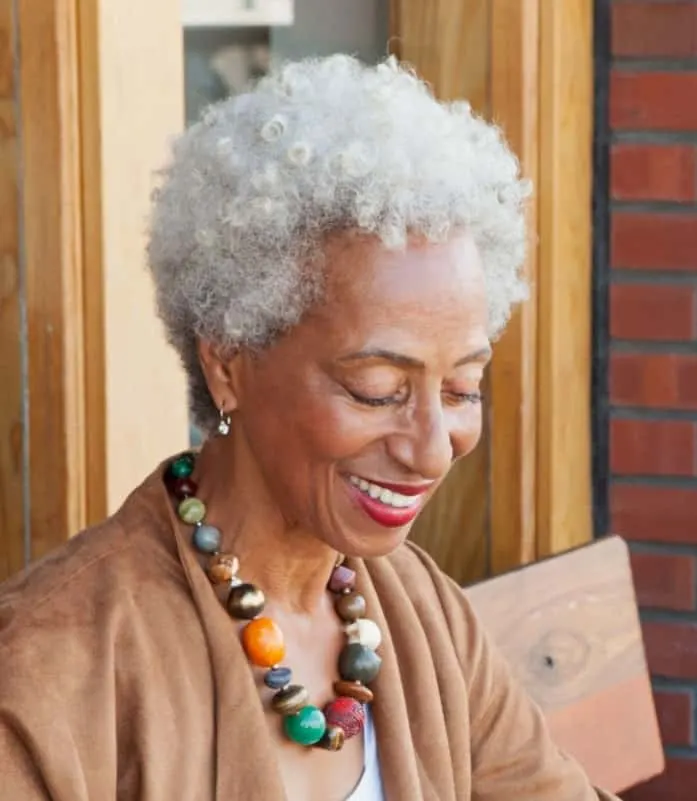 Rock your natural hair in a gorgeous short Afro style. Whether your hair is white, grey, or salt and pepper, nothing gives off a truly earthy vibe more than this vibrant hairstyle.
10. Pixie Cut on Mature Black Hair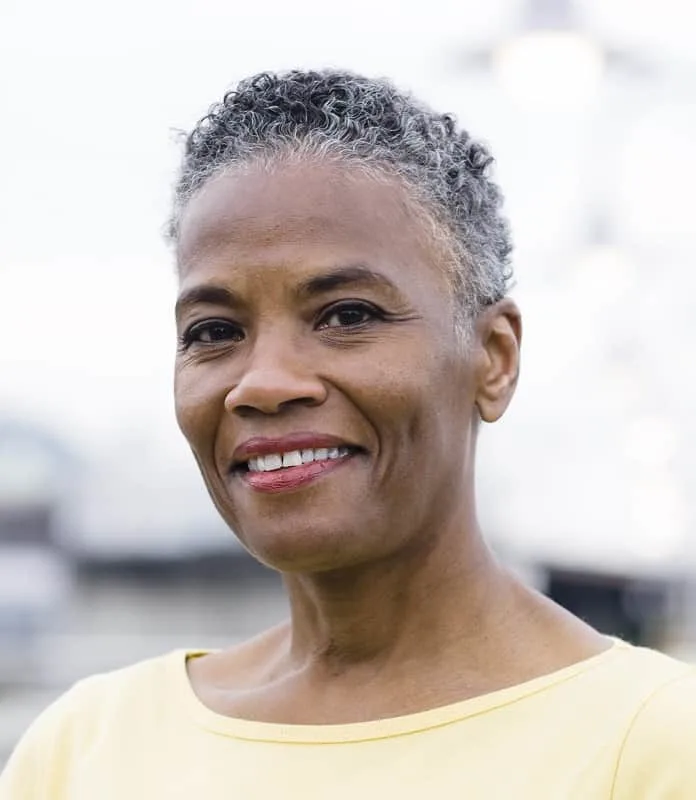 There is something so stunning about salt and pepper hair. A short pixie for black old women is crazy easy to maintain and reveals your beautiful face like no other style out there.
11. Pixie Cut for Fine Hair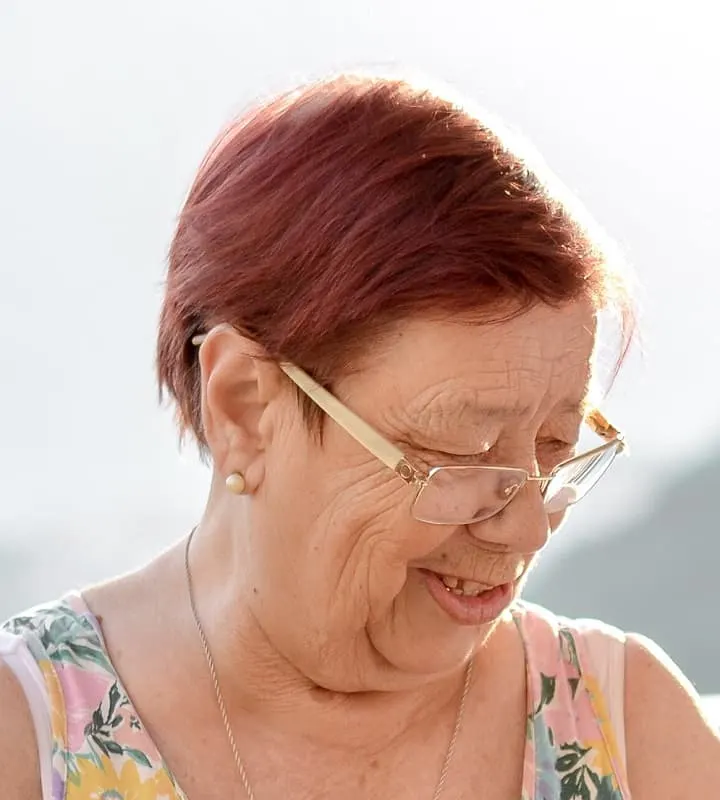 Don't go for anything too elaborate if you've fine hair. Try a framing side part and ask your stylist for soft layers that give hair texture and dimension.
12. Swept Back Pixie Cut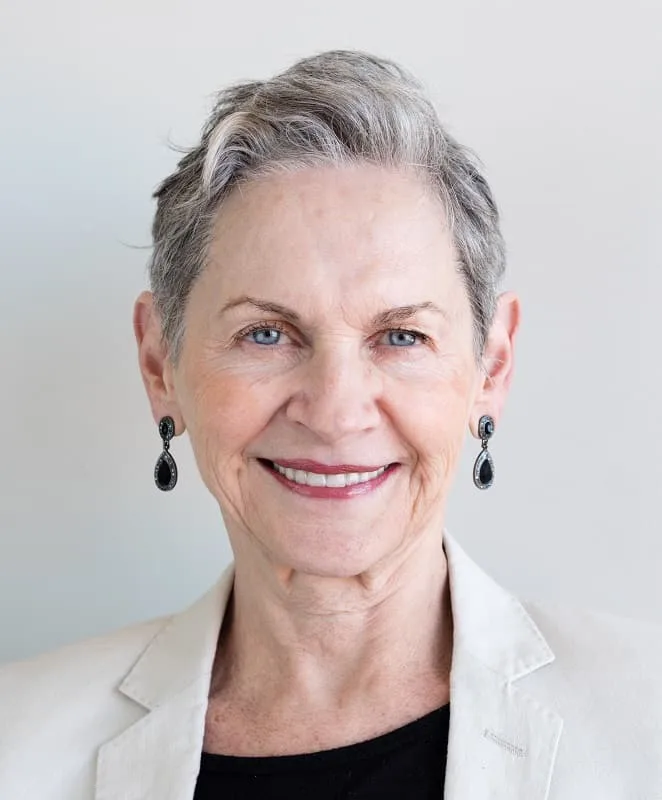 A versatile style is very important when choosing your ideal pixie cut. These longer bangs can be worn swept forward or back and to the side for a confident look that shows off your gorgeous glow.
13. Layered Pixie Cut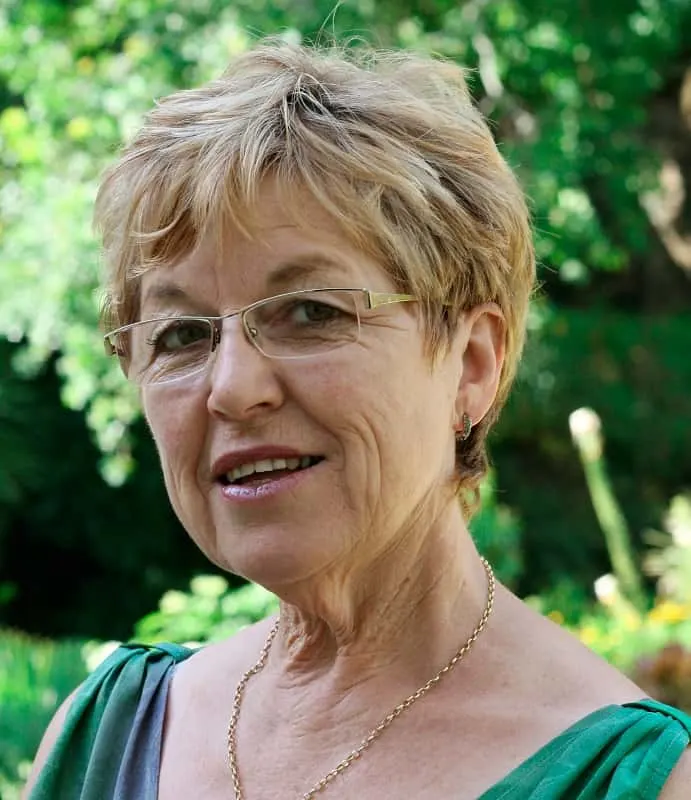 The quickest way to 'dress up' your pixie cut is with short layers. They add dimension, style, and shape to virtually every pixie style. For some hair textures, weekly blow-outs are necessary but the results are worth it.
14. Pixie Cut for Women Over 70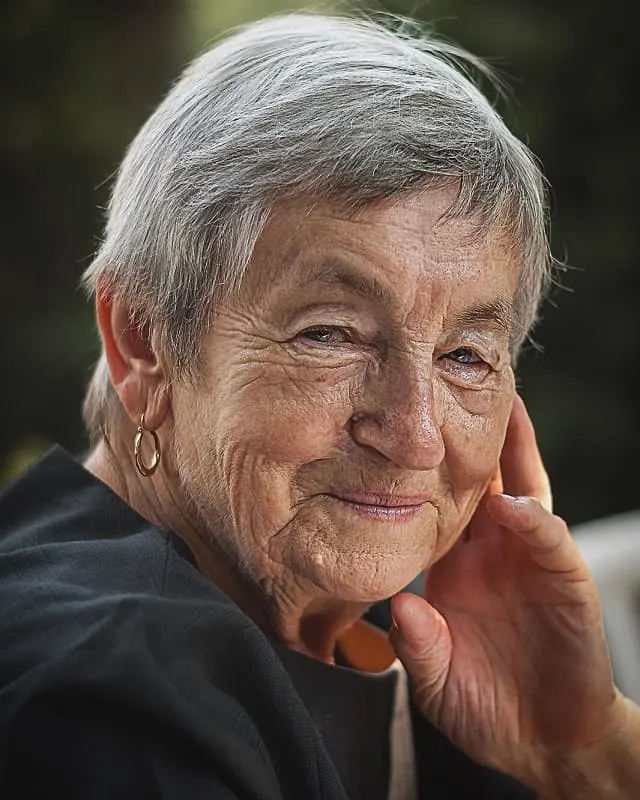 Don't try to fight brittle hair, make your pixie for older women over 70 work for you. Short, choppy bangs and layers that feed into the rest of the hair show taste and are fairly easy to care for and style on a day-to-day basis.
15. Trendy Pixie Cut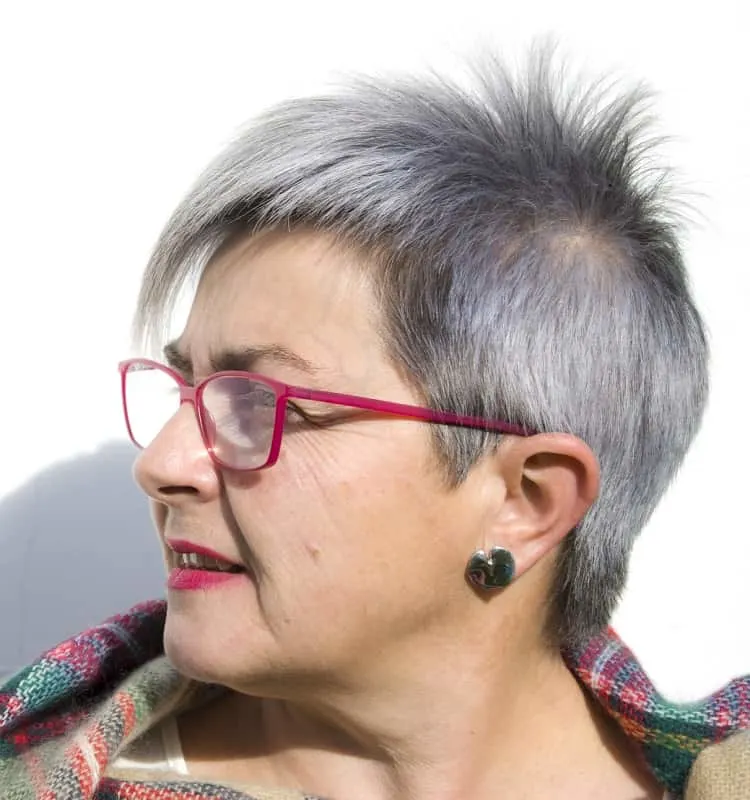 Whoever said your pixie cut had to be boring had another thing coming! Even mature women can try these straight and choppy side bangs and funky layers. This look is perfect on straight hair but a similar style for curlier locks is available.
Pixie cuts aren't just pretty, they're practical for mature women with aging hair. These stylish short hairstyles for women over 60 reveal your vibrancy and highlight your individuality. Which look was your favorite?