Maintaining curly hair is sometimes a nightmare. Women spend a lot of money to get their hair straightened. Little did they know that curly and wavy hair look beautiful in their own way. Curly shag haircut can be a great way to maximize the definition of your curls.
Curly Shag Haircut Ideas
We have compiled a list of 15 curly shag haircuts for women. The list will make maintaining your curls easier and make you fall in love with your curls again.
#1. Caramelized Curls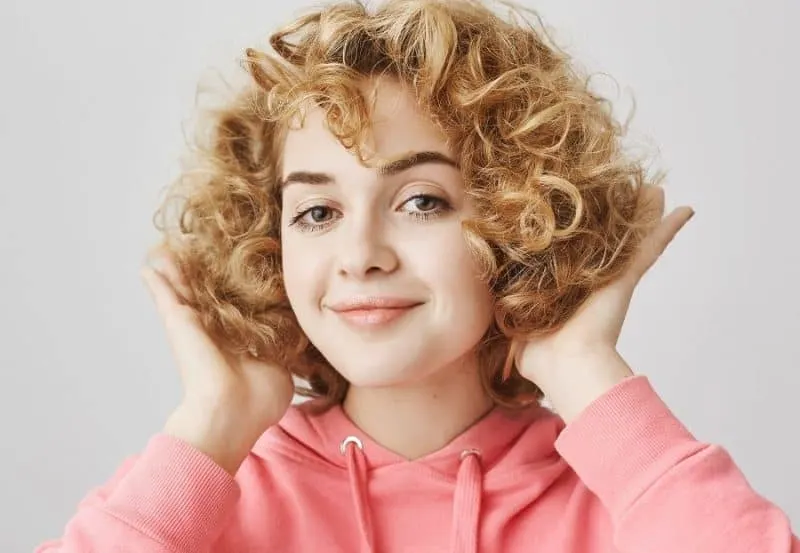 To add a little more playfulness and excitement to your style, go for caramel colored shag. Keep the length just below your ears and let the curls frame your face giving you a cute look.
#2. Blonde Highlights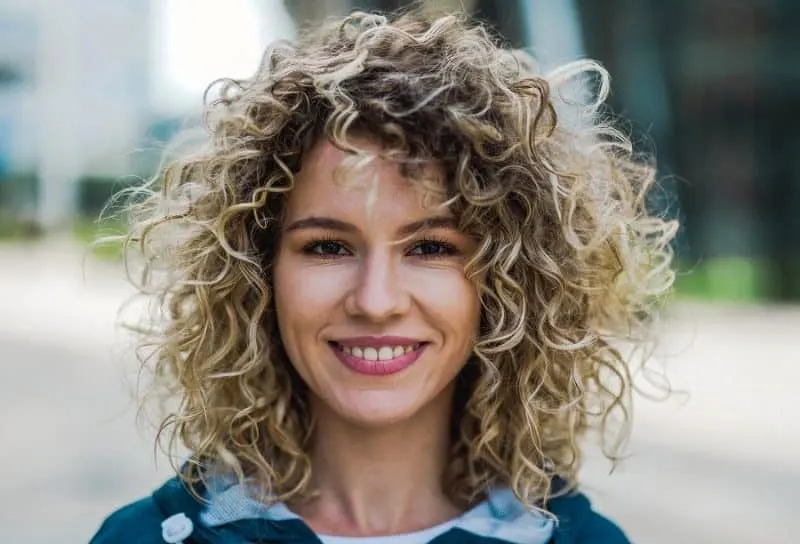 Blonde highlights make your curls more prominent and easier to flaunt but subtly and with great style.
This style is even more remarkable and awe-provoking: its perfect messiness, with curls falling on the sides. It looks best with a side part.
#3. Thick Curls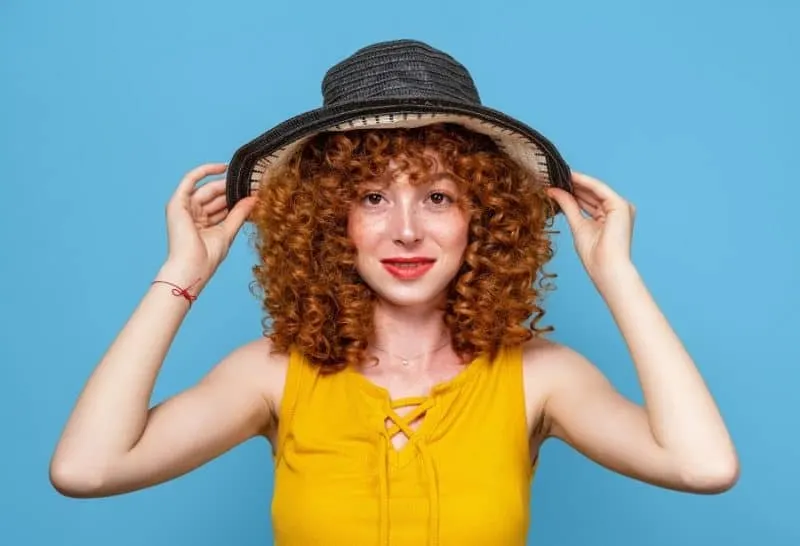 All you beautiful women with thick curls have truly been blessed with the best gift of hair. But we know it can be tough to manage.
So out of all the curly shag haircuts for women, you can opt for a shorter one with bangs falling just over your eyebrows. It can give a fuller and more structured look to your face.
#4. Copper Curly Pixie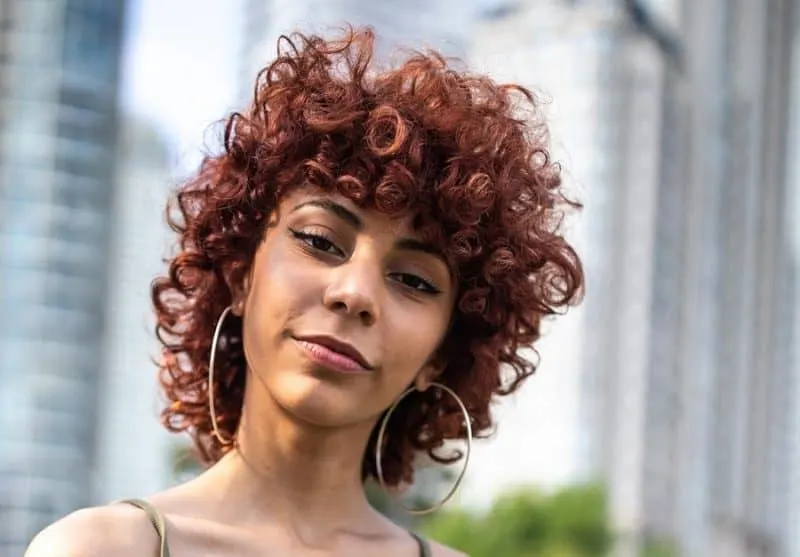 No matter how good our natural hair color looks, at some point, we grow weary of it and seek a change. So if you love a little red but not too much, we suggest choosing copper.
It suits all kinds of skin tones and complexion. You can even go for a pixie cut to make them look bold.
#5. Long And Crazy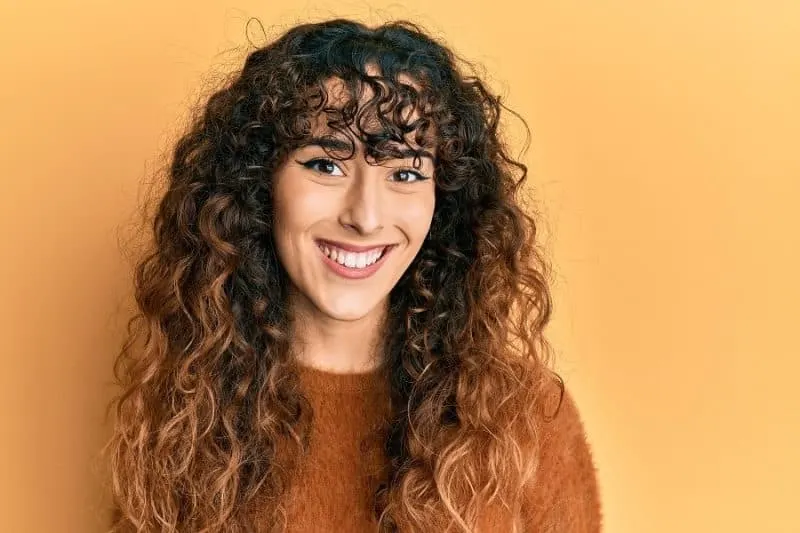 Long curls have been the dream hairstyle for many women. But, add some uniqueness to it by having a shag haircut.
It doesn't mess up the length but indeed adds a change. You can team it up with curly bangs and a blonde ombre.
#5. Medium Curly Bob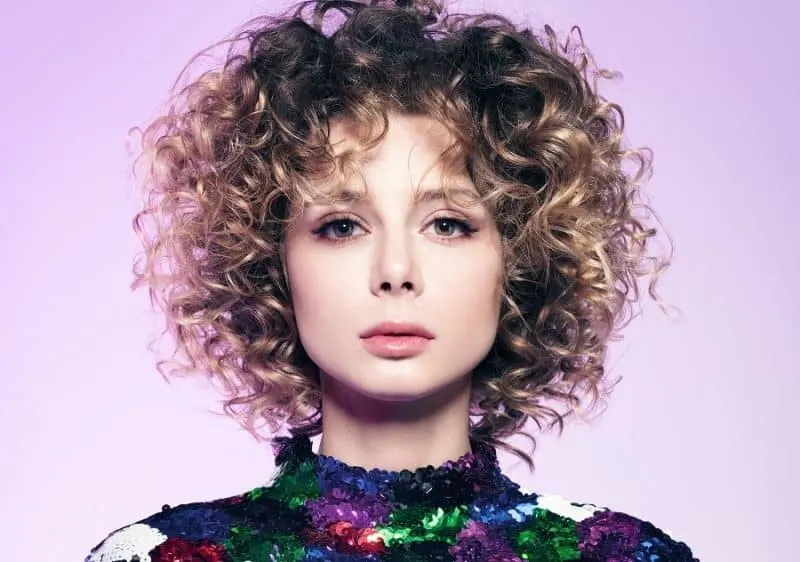 If you are torn between long and short hair, we suggest you settle for neither and opt for this beautiful curly shag cut.
It frames the face perfectly and can look great on thin faces as it can add more volume to it. It especially looks on the square-shaped face as it flatters the jawline and cheekbones.
#6. Short Curls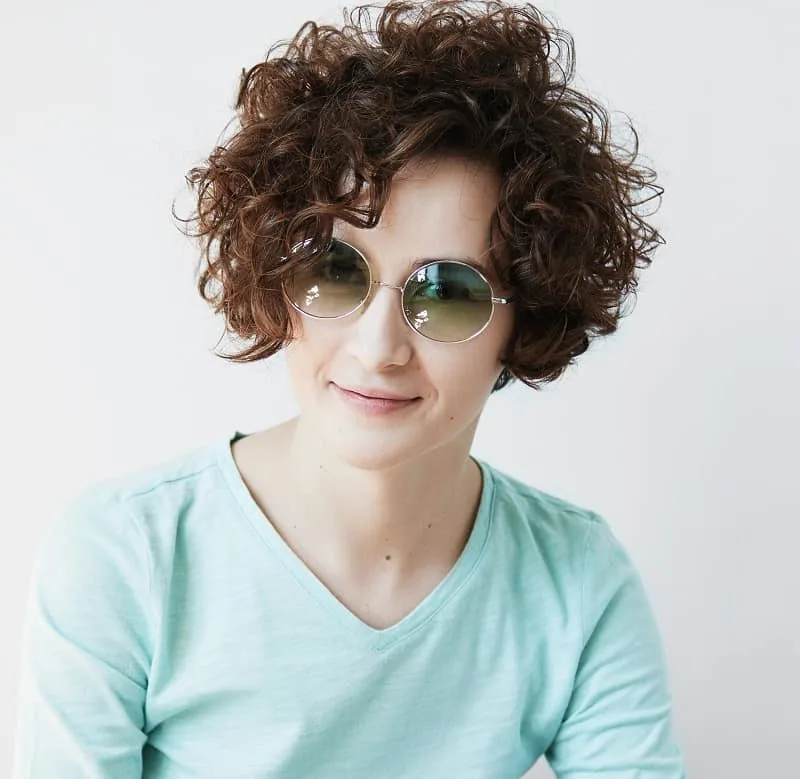 When cut short and shaggy, your crazy curls will take on a much more luscious shape. You'll easily be able to rock the bedhead look just by running the product through with your fingers.
#7. Thick Curls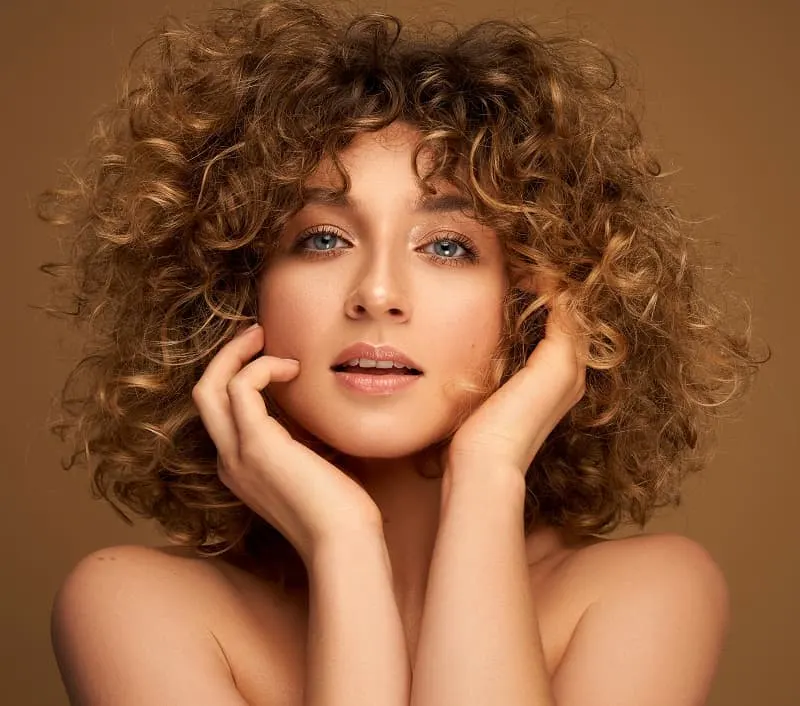 Whitney Houston herself would've approved of these thick shaggy curls. Wear this short style right above the shoulders for the best shape. Then, a simple center part is all you need to be ready to go.
#8. Wispy Curls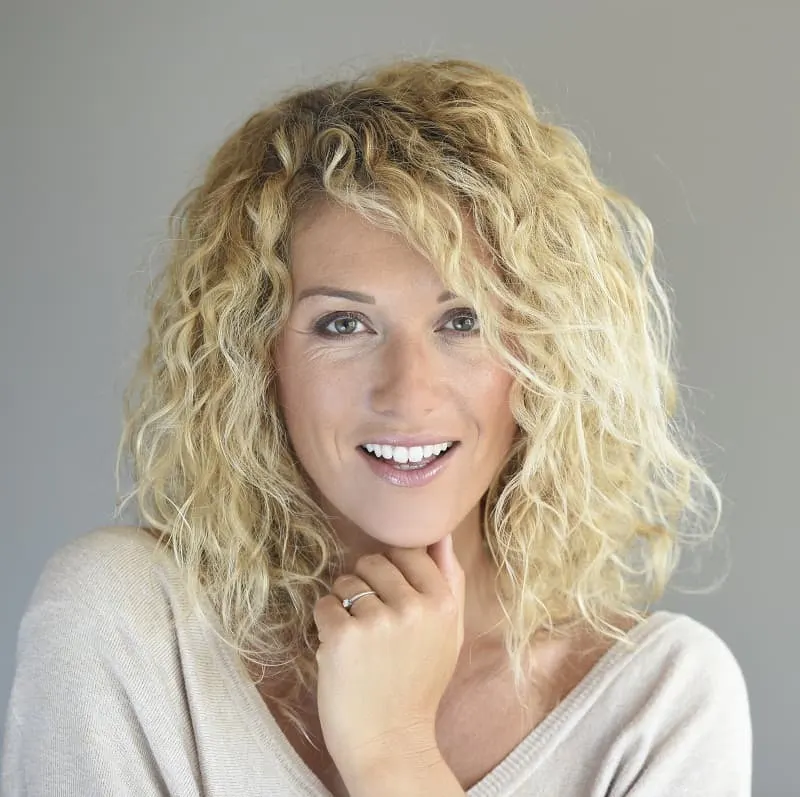 Wispy is another way of describing fine or thin hair. If your goal is to make your wispy hair thicker, go for shaggy curls. Light blonde is a gorgeous color to brighten up the complexion.
#9. Black Shaggy Curls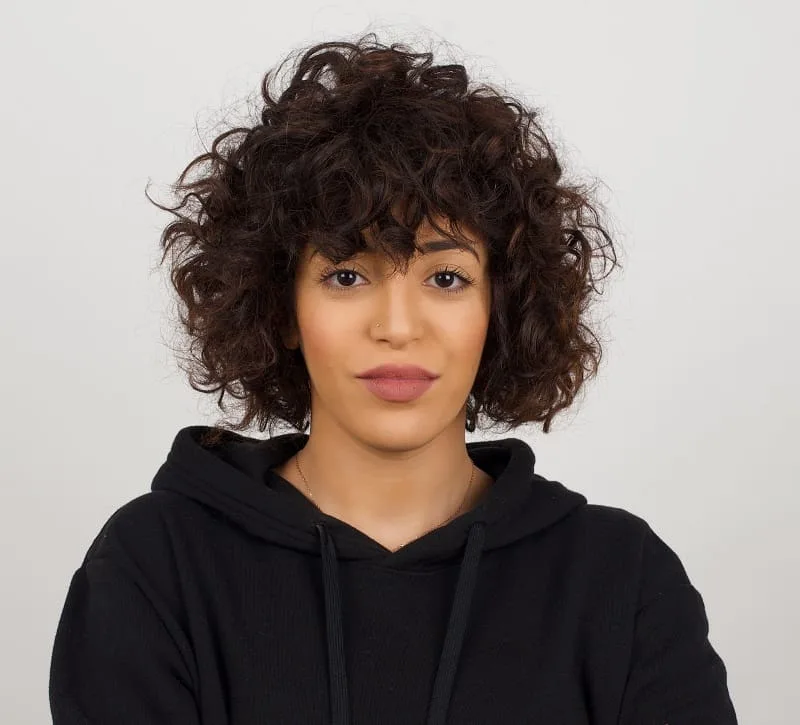 This short shaggy do packs a lot of texture thanks to rich curls. Hair is bob-length and the bangs, while thick, aren't overwhelming, so your eyes will still pop!
#10. Long Tight Curls
A shaggy style is very flattering for spring-like curly hair when hair is kept long. For a dramatic hairstyle perfect for anywhere, pair with piecey bangs.
#11. The Shag Works with Bangs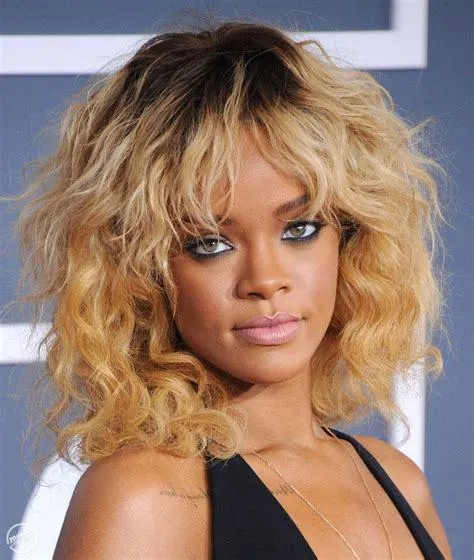 A great haircut gives a great shag hairstyle. Choppy ends and layering provide additional volume to your hair. Layers created with a razor help your stylist remove some of the heaviness and add the movement of hair.
Bangs, when combined with shags, create a good combination. Be sporty and try some sexy bangs with curly shag and a pretty blunt cut. Long side-swept bangs go well with a shag hairstyle.
#12. Mussy Look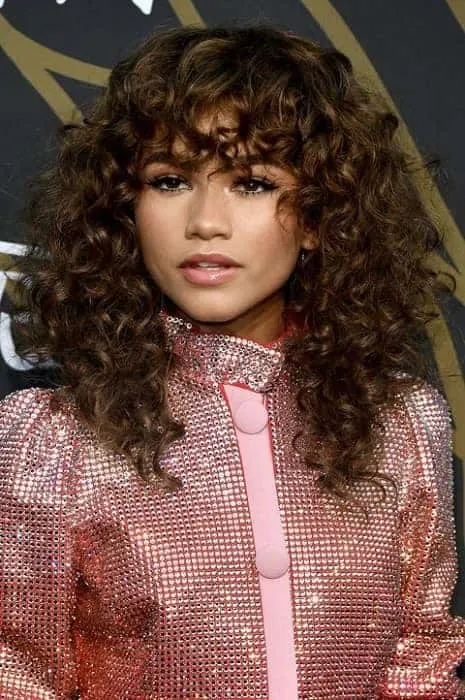 Have you tried the new mussy look? If not, you must try to give yourself a makeover by trying the mussy look. Shag cuts for curls, when not overly done, create a mussy look. Curly-haired women must ask their stylist for layers to be cut into your hair such that the fullness is not on the ends.
Muss up your curly hair by air drying and twisting it into thick ringlets. Women with wavy hair can also try this look.
Best Long Shag Hairstyle Ideas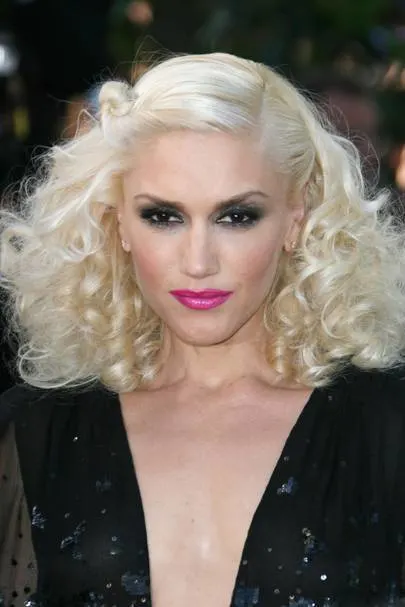 This short shag hairstyle will suit the best f the women who have straight hair on top and curly at the bottom. Shoulder length layer cut will unfurl your curls beautifully and make them look stunning.
To make your curly shag haircut look flawless, highlight it with golden shades of darker color. This haircut is considered classic and provides facial symmetry from all angles.
#14. Stepped Layer on Bouncy Curls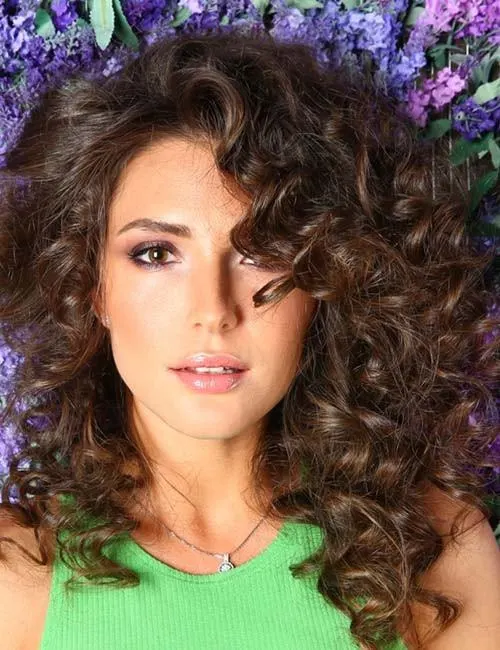 Big bouncy curls are a blessing. However, if you have such big bouncy curls, then you must be very careful about the look. Always choose a good haircut to show them off. A stepped layer cut helps to separate your curls and provide space between them such that they bounce around uninhibited.
Add some mysterious vibe to your look by swooping off your bouncy curls down on one side of your face. It is recommended to keep your curls hydrated by using some hydrating products, such as a leave-in conditioner.
#15. Short Texturized Layers and Curls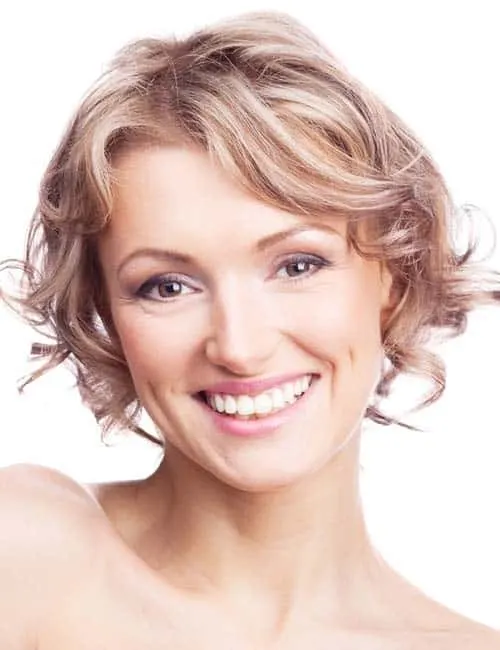 Have you ever tried getting a super short haircut? Then you must go for the short bob cut as it is a great way to highlight your curls effortlessly without making your curls look like a cotton earbud. Combine your curls with stacked layers and give it a youthful and romantic look with curly shag.
What are you waiting for? The above-mentioned list of curly shag hairstyles is perfectly made for you. Go ahead and live your blissful curly hair dreams to the fullest.