Making sure that the back is cut to perfection is the secret to getting a perfectly coiffed short hairstyle. So if you're on the hunt for your next bob or pixie haircut, you need to take a look at different ideas for the back view of short layered haircuts.
Since the back view is the center of attraction in these layered hairstyles, you need to make sure that it will be done right. Lucky for you, we have lots of amazing examples that you can check out below.
Back View of Short Layered Haircuts
If you're wondering how short layered haircuts look at the back, here are some beautiful examples:
1. Platinum Blonde Layered Lob + Shadow Rooting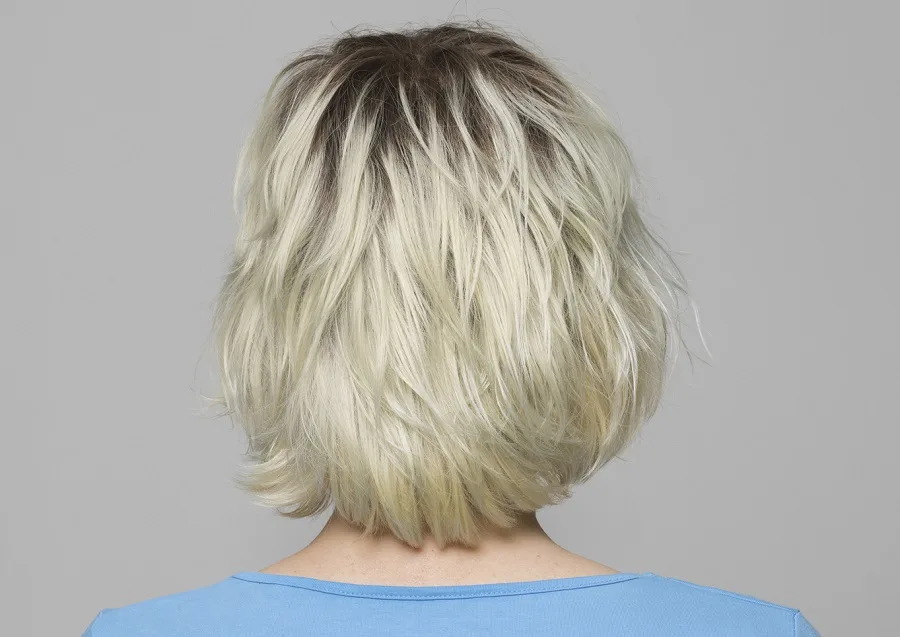 A layered lob is the best option for women with fine hair. At the back, it features choppy layers which create the illusion of thickness. The layers are styled in different directions, adding an edgy vibe to the overall look.
Dye it in an eye-catching platinum blonde shade and pair it with dark roots for added depth.
2. Brown Layered Curly Bob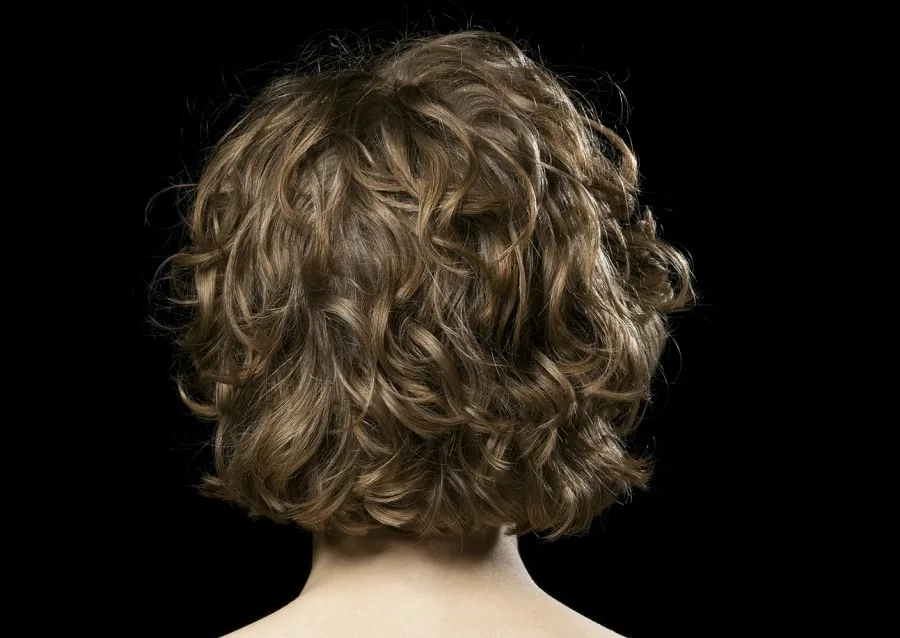 To show off your wild curls and keep it structured at the same time, opt for the classic layered bob. The back view showcases bouncy curls which makes the hairstyle look playful and carefree. On the other hand, the classic bob shape gives structure to the curls and keeps them in place.
3. Red Short Layered Bob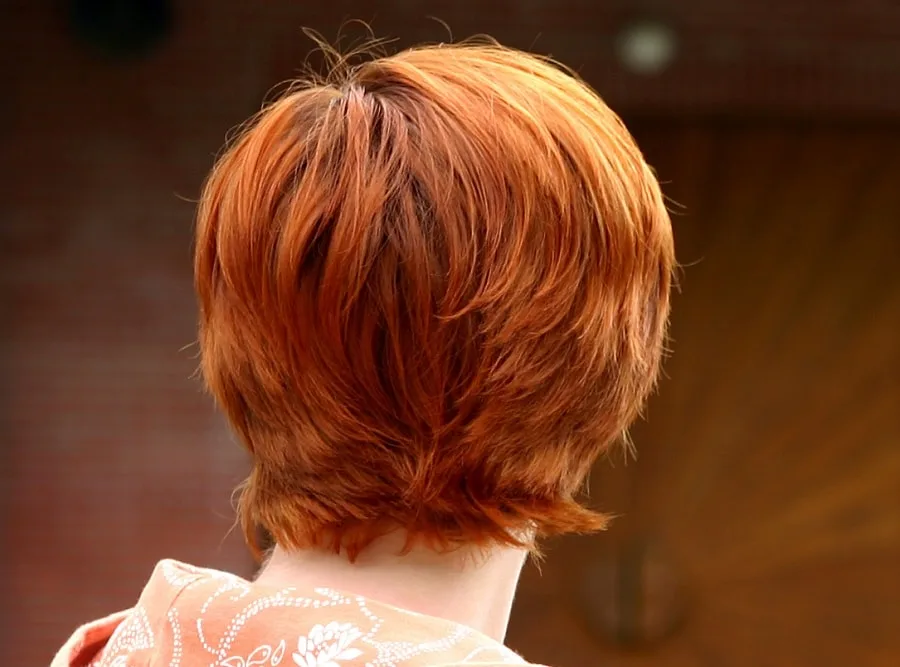 For a fun and youthful look, this is one of the best short hairstyles and hair colors to try. This back view of short layered haircuts shows layers that are shortest at the top which gradually grow longer at the bottom.
With its eye-catching shade and unique layers, it's the best option for showcasing your neck, jawline, and cheeks.
4. Auburn Layered Pixie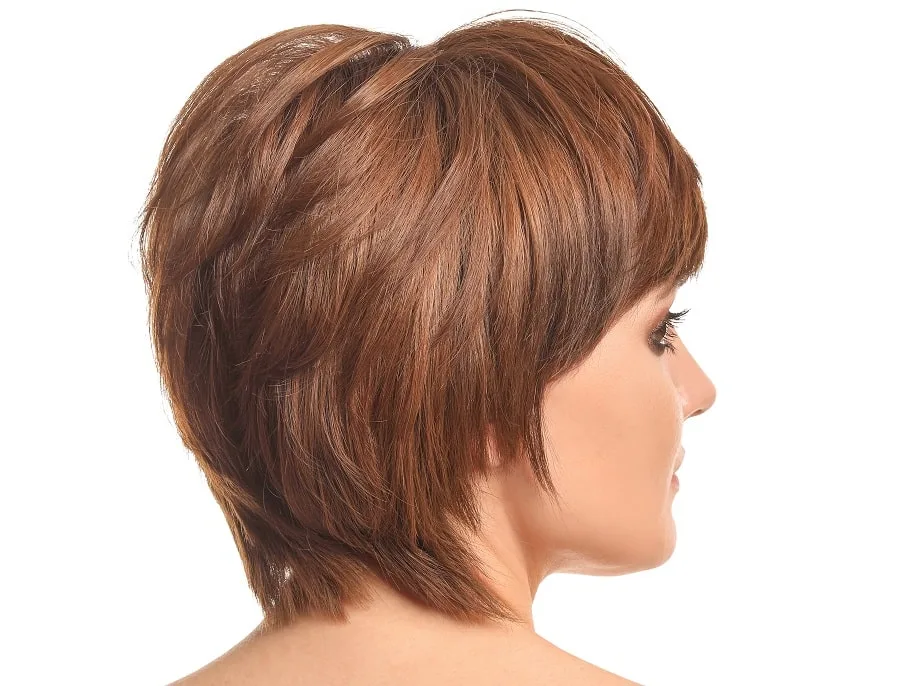 Here's another short layered hairstyle which is shorter at the front and longer and thicker at the back. The short length is perfect for showing off your facial features while the back length is long enough for concealing your nape.
5. Golden Blonde Curled Bob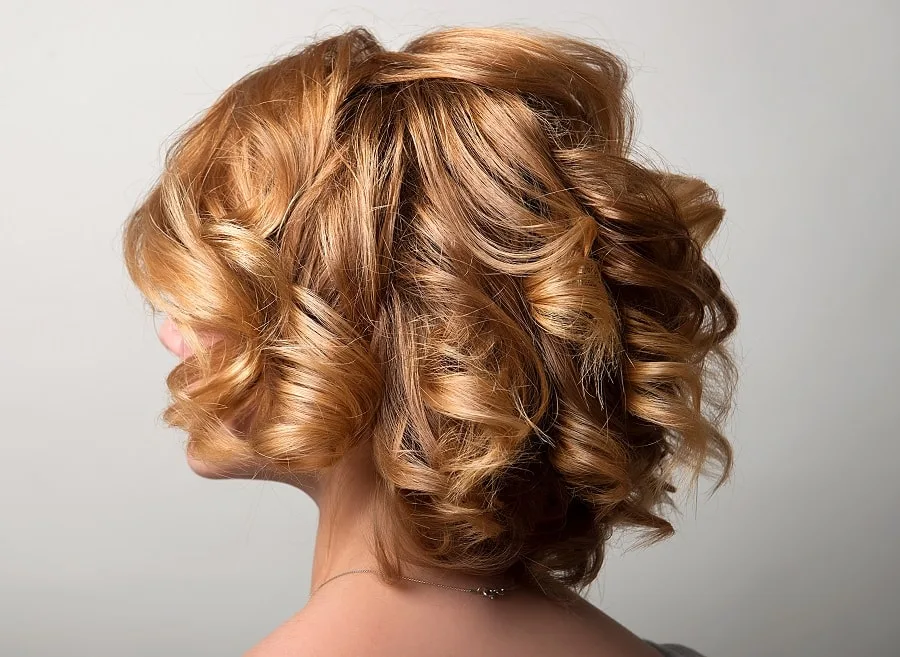 The best way to add bounce and body to short layered hair is to curl it. If you're attending a formal event, ditch the beach waves and go for something more polished like this one.
The back view shows large well-defined ringlets that you can easily achieve using the bigger size of rollers.
6. Strawberry Blonde Pixie + Yellow Tips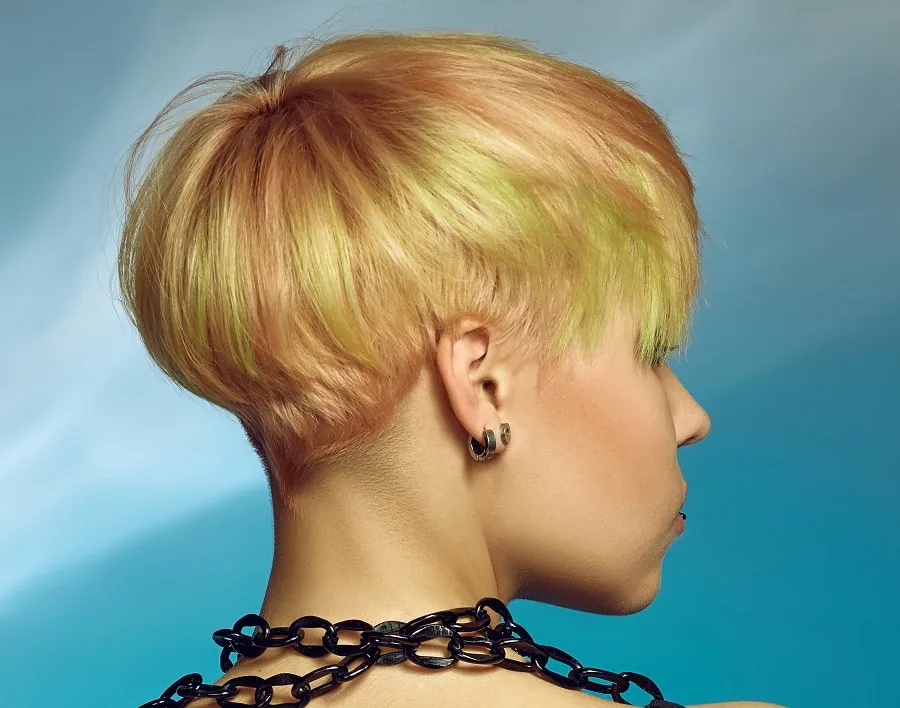 From its length to the style of layers to its eye-catching colors, this short layered hairstyle is not for the faint of heart.
The back view shows the classic pixie shape and length while the side view reveals longer layers at the front which is perfect for framing her gorgeous facial features without overpowering them. The strawberry blonde pixie with yellow hair color is the icing on top of this fabulous masterpiece.
7. Beige Blonde Asymmetrical Bob + Undercut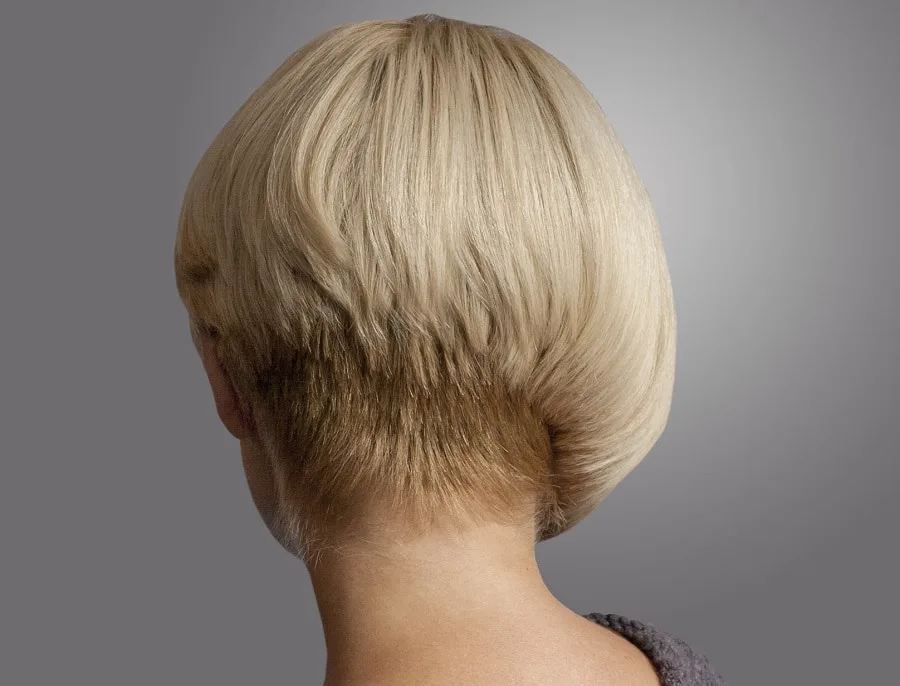 If you want. a unique hairstyle, this is the best one for you. At the back, this eye-catching hairstyle features an asymmetrical bob with one side cut shorter (ear level) than the other (chin level).
To achieve this look, ask your stylist for a low fade at the back and an undercut that tapers to the bob's longer side.
8. Dip-dyed Afro Bob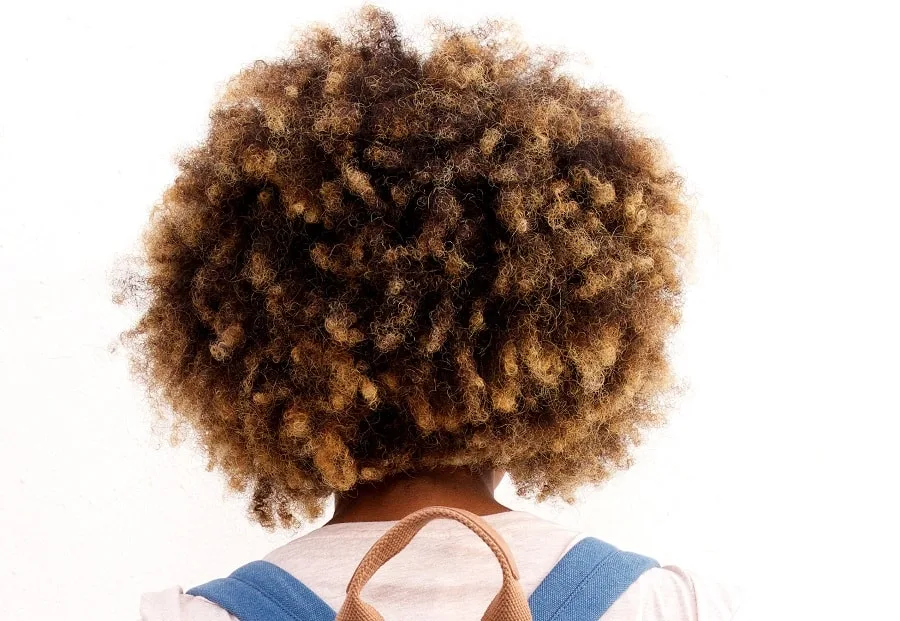 From the back, this seems to be one of the most free-spirited hairstyles out there. The coils bounce in different directions which gives it a joyful vibe and good movement. On the other hand, the golden blonde shade at the tips added a splash of color to the black afro.
9. Curly A-line Bob + Unicorn Hair Color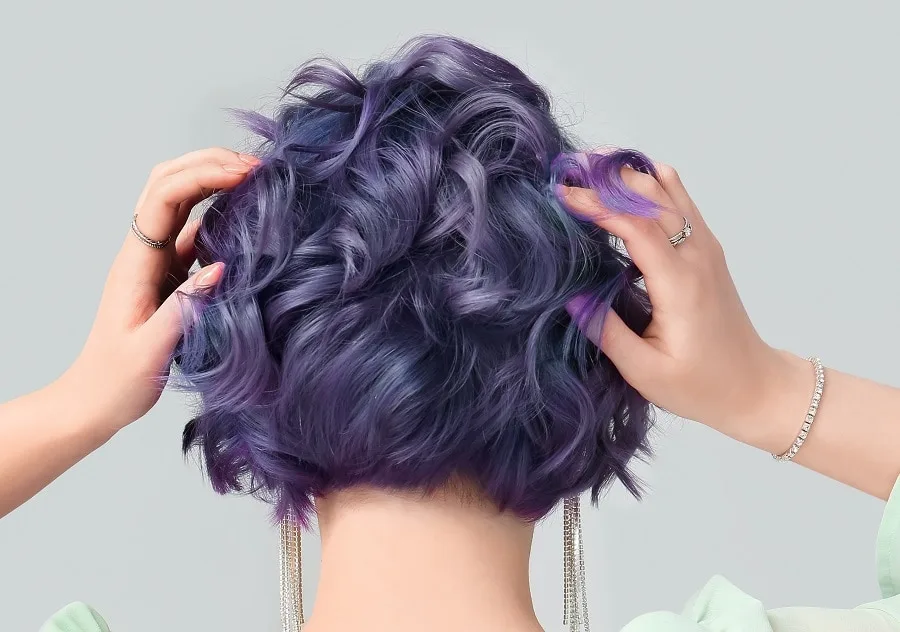 To create a curly bob that's thicker on top and the sides, ask your stylist for an A-line bob. Afterward, use a large curling iron to create these large bouncy waves at the sides and the back.
The mix of purple, lavender, and turquoise definitely took this look to a whole new level.
10. Sideswept Pixie + Disconnected Undercut
While most pixie hairstyles are cute and chic, this one's edgy and vibey. The back view shows a disconnected undercut which is reinforced with a hard part. It's paired with a side-swept pixie with longer layers that add a sexy and feminine touch to this androgynous look.
11. Salt and Pepper Wavy Lob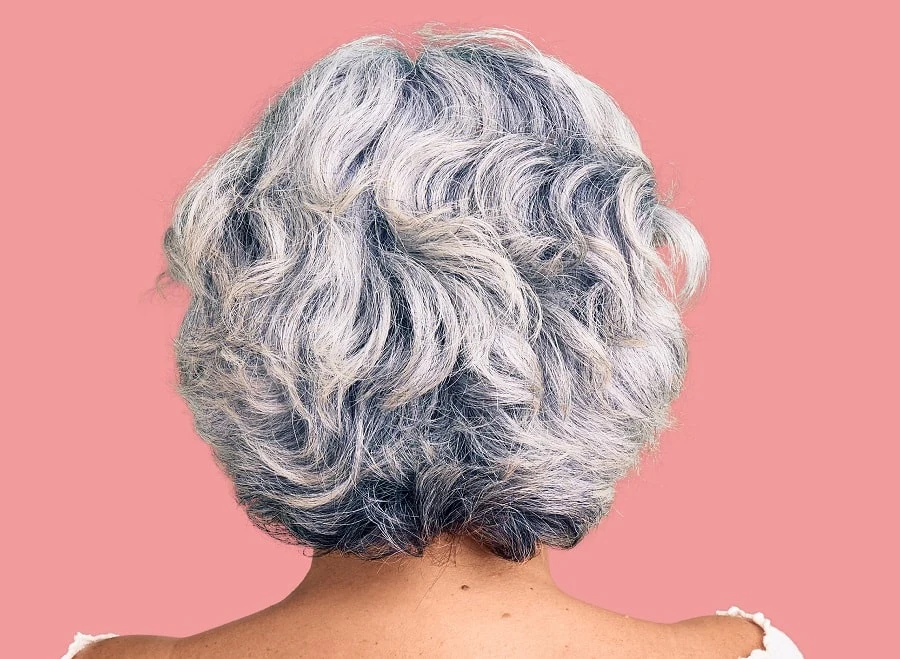 For women transitioning to grey hair, opting for a salt and pepper hair color is one of your best options and this is what it looks like at the back.
Instead of concealing your white hair, you can simply incorporate a few grey strands to seamlessly blend your white hair with your dark hair.
12. Textured Asymmetrical Bright Pink Bob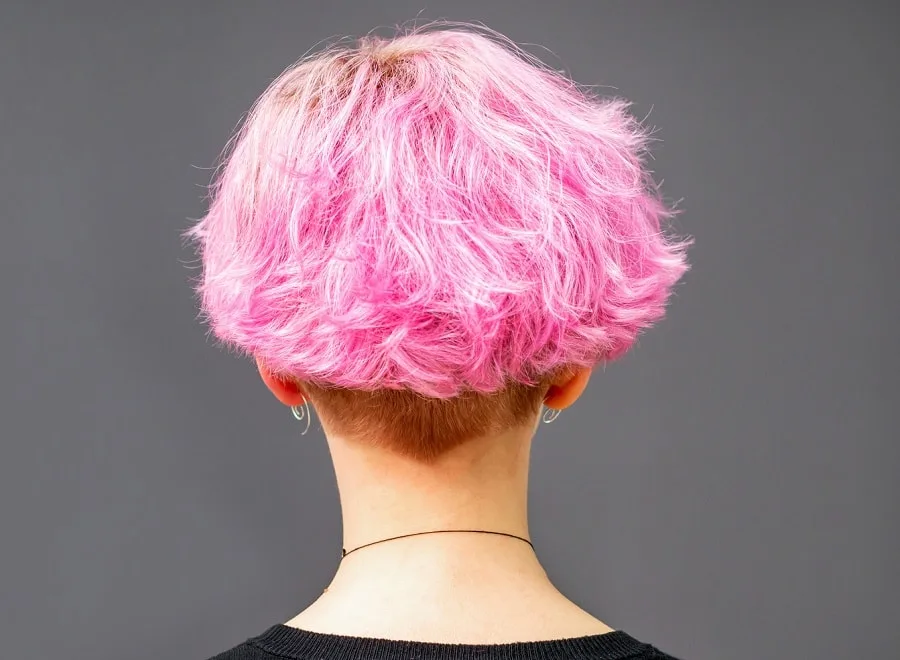 Turn everyone's head with this brightly colored messy short bob. This asymmetric hairstyle is deeply parted to one side, giving the other side more length to play with. To achieve its unique texture and that punk vibe, you can softly spike the tips of the layered strands in different directions.
13. Half Twist on Wavy Bob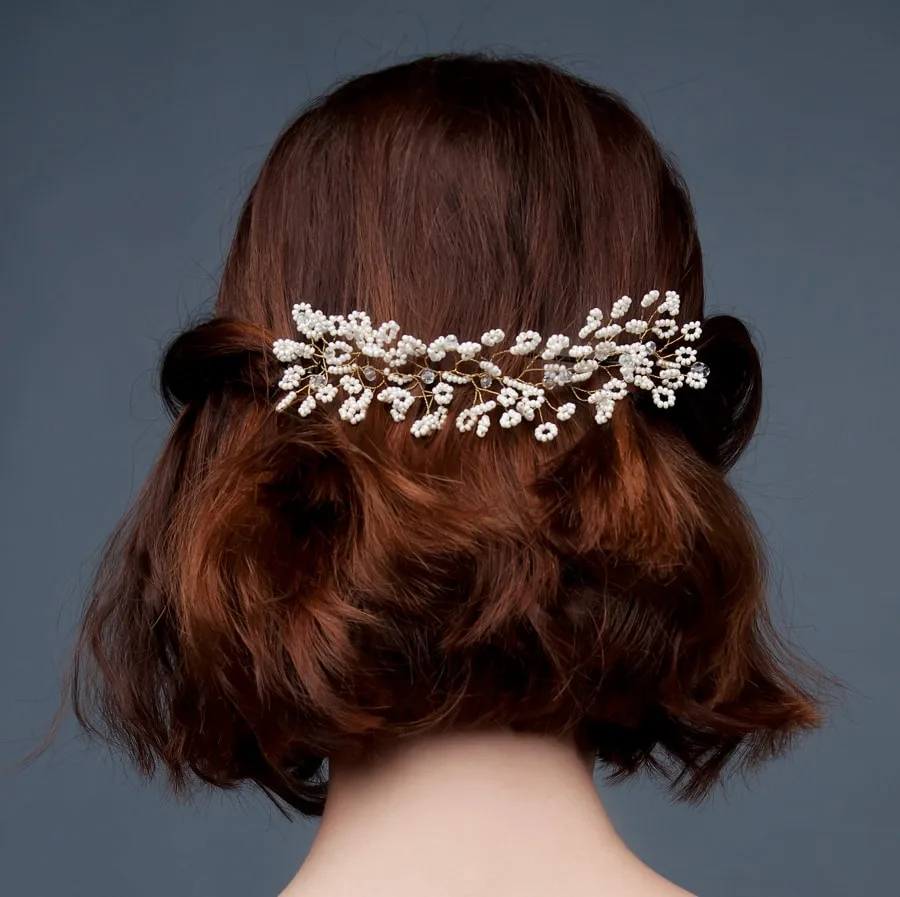 This hairstyle is one of the best short bridal hairstyles you can try. Give your simple lob a chic update by creating big waves at the ends. After that, gather a small portion of your hair in each temple and twist them. Pull the twists to the back of your hair and secure it with a beautiful beaded hairpiece for that romantic and ethereal look.
14. Silver Wispy Layers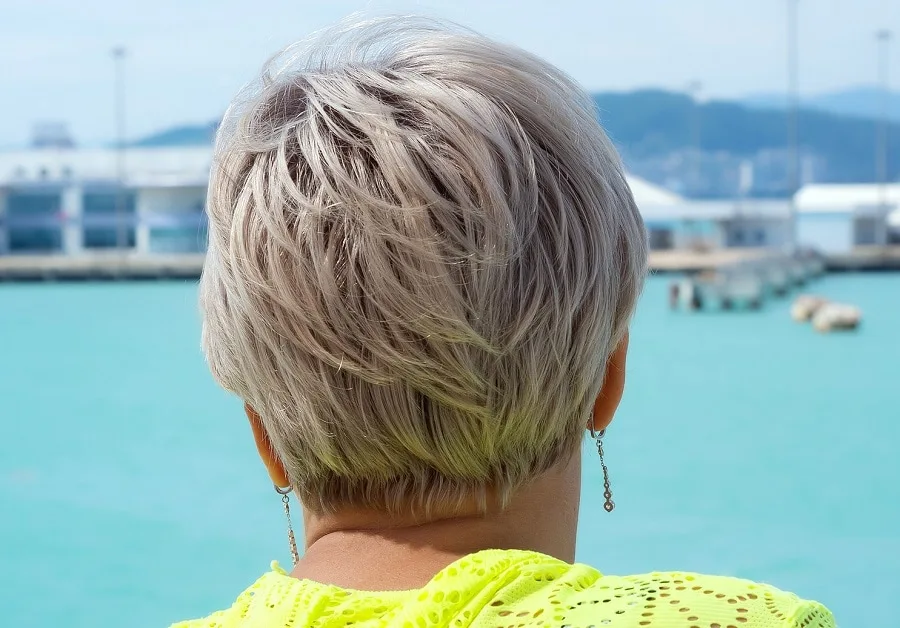 As you grow old, having silver hair is inevitable. Lucky for you, you can use it to your advantage by matching it with the best bob hairstyle and this is one of your best options. Instead of chunky layers, ask your stylist to give you wispy layers that will make your hair look bouncy and give it that youthful spin.
15. Androgynous Pixie
If you want a straightforward short hairstyle, this is the haircut for you. Ask your hairstylist to give you a rounded men's bob hairstyle but request for the layers to be a bit longer than usual so you still get to enjoy a few feminine-looking wavy strands.
16. Two-toned Stacked Bob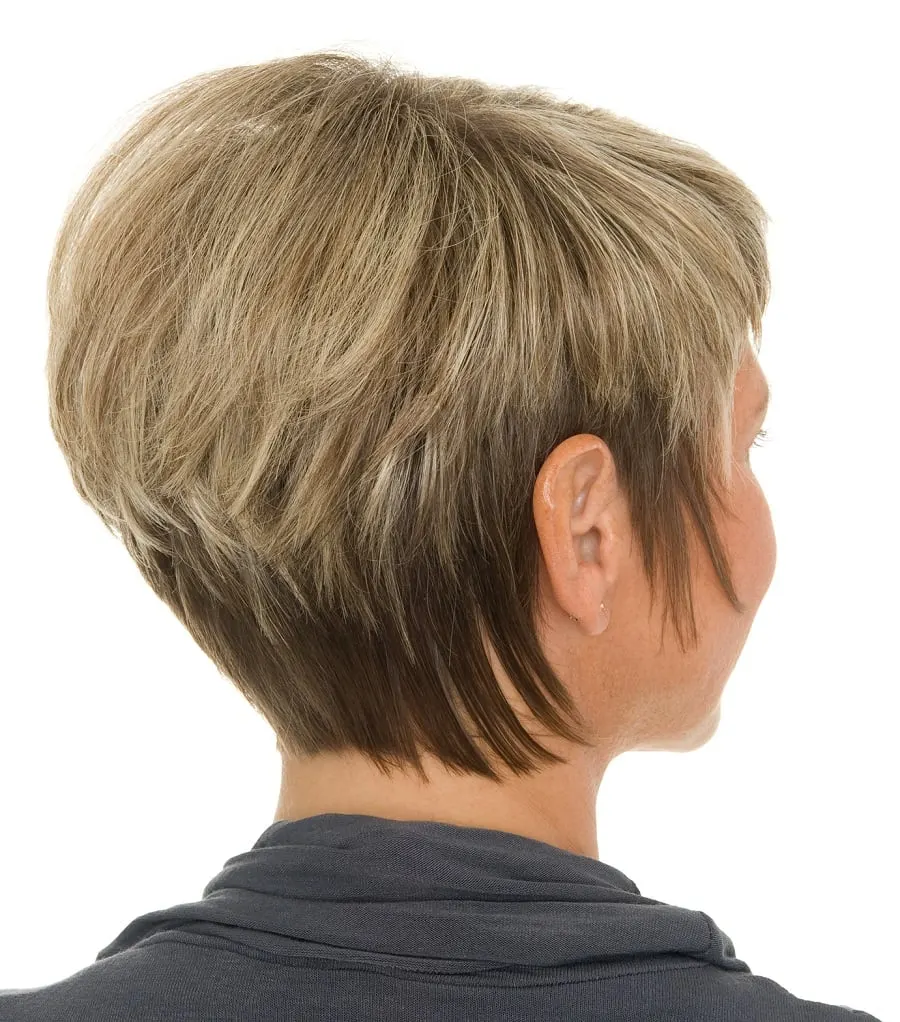 Just because you have short hair doesn't mean you can no longer play with hair color, and this two-toned look is a fabulous choice. The back view shows the stark contrast between the sandy blonde top and dark brown bottom. It is just what you need to take this simple haircut into an eye-catching one.
17. Wavy Ends + Chunky Highlights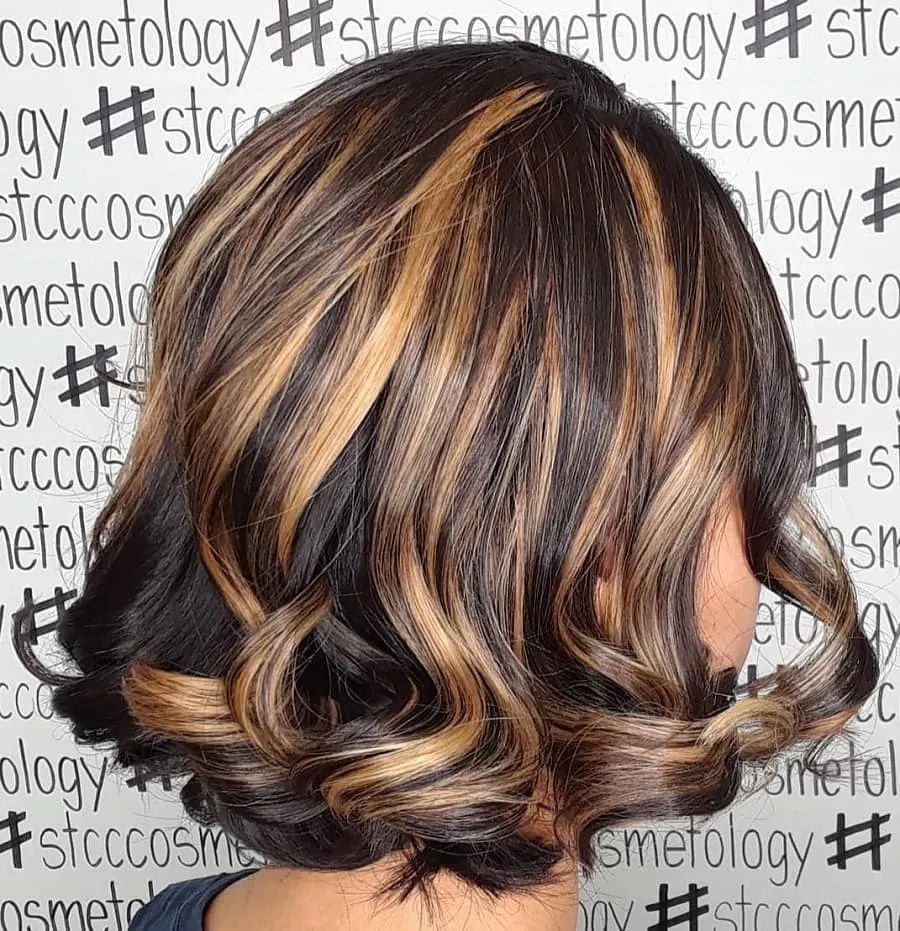 A simple large wave at the ends of your bob will add not just volume but also a movement to your dull and limp bob. On the other hand, the chunky highlights give it a splash of color and a touch of retro glam.
18. Voluminous Layered Bob + Red Highlights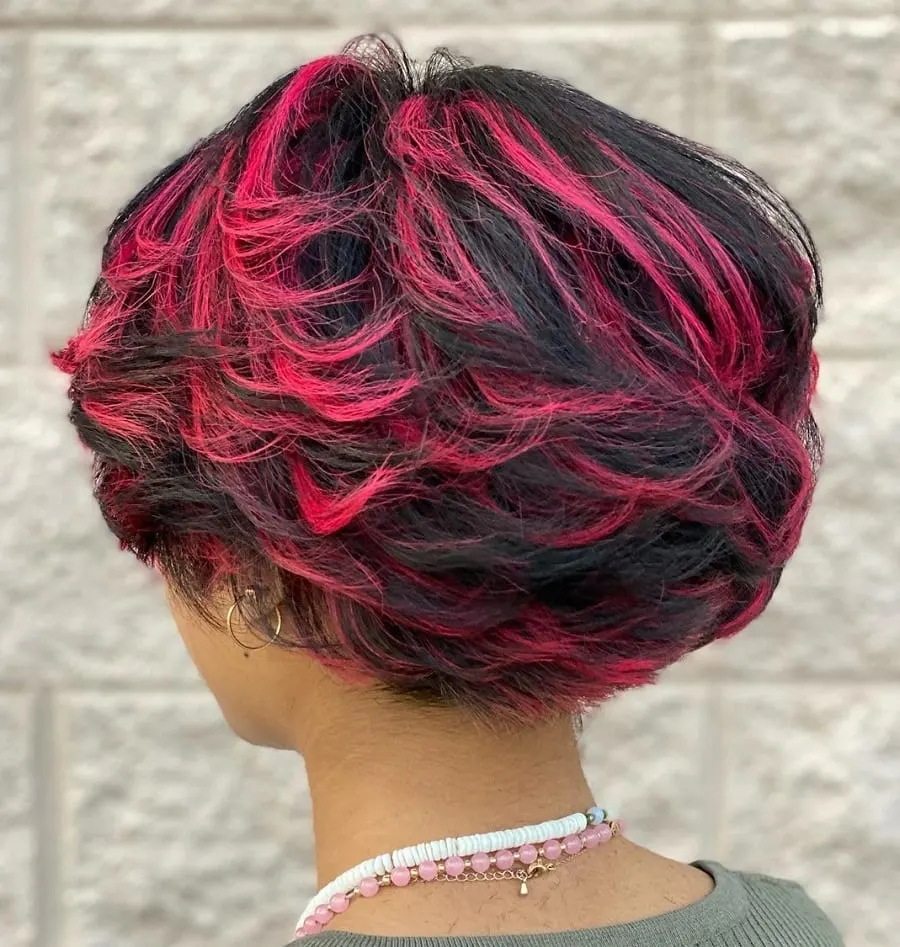 There are lots of ways you can boost your short hair's volume. Aside from adding lots of layers, you can also try brushing each layered strand to the back of your hair using a curling or a small straightening iron. Get the hairstyle's edgy look by adding highlights in an eye-popping color.
19. Brown and Blonde V-Shaped Bob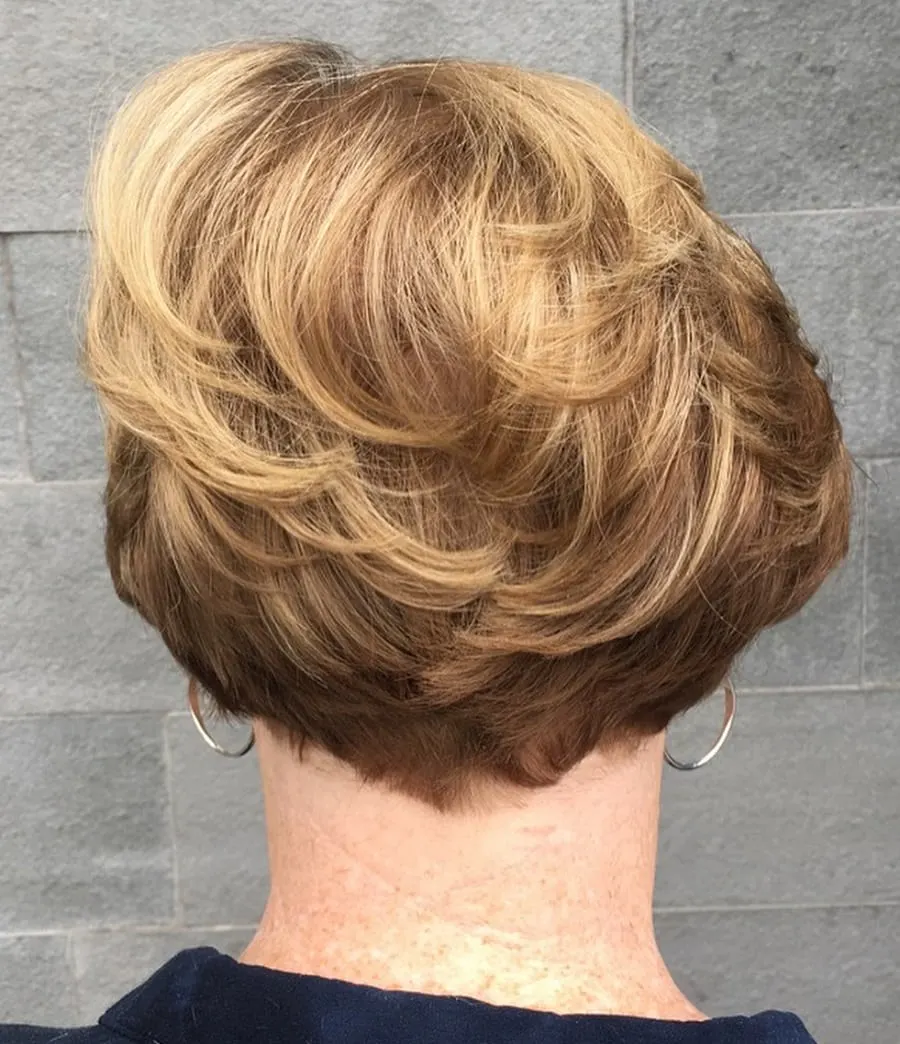 The V-shape bob hairstyle is a popular choice for older women because its unique shape is perfect for creating the illusion of volume and thickness. To give your layered short hair more body, you can also curl your layers inwardly like this one.
20. White Blonde A-line Bob + Light Blonde Highlights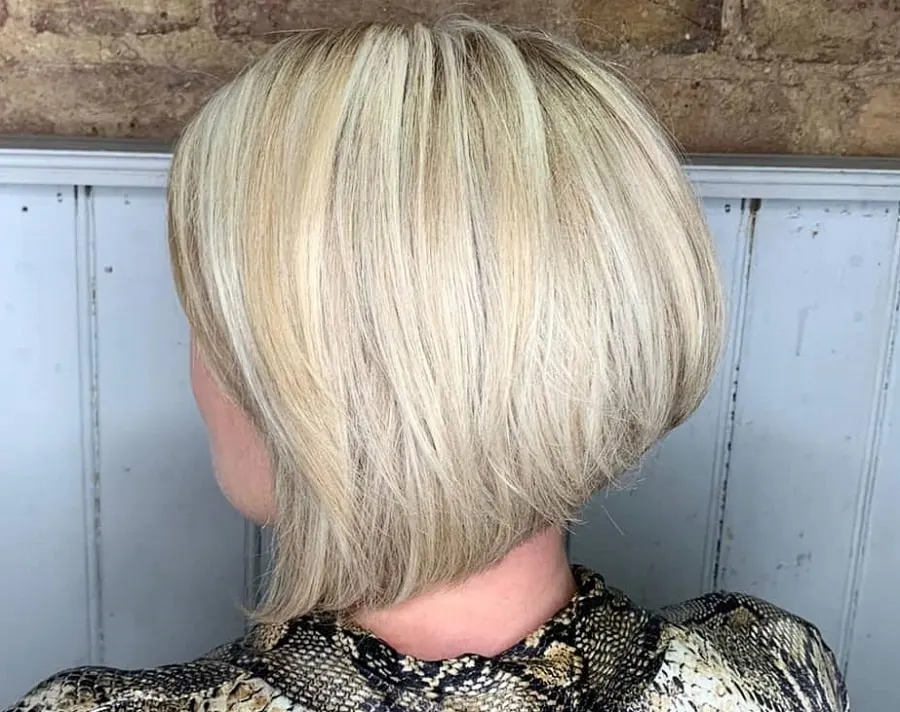 A-line bobs are shorter at the back and gradually get longer at the front, giving the back a voluminous shape.
Its angular shape shows off your beautiful facial features and jawline in all its glory while the stacked layers and the golden highlights gave the fine and thin hair a better dimension and volume boost.
Short layered haircuts may seem simple but they have the most amazing back view among all hairstyles. So if you're thinking of which haircut to get, checking out the back view of short layered haircuts is a great move.