Cheerleader hairstyles are so fun to do for young girls. Cheerleaders are more than their uniforms. If you take a closer look, you'll see that everything on them, from head to toe, is styled perfectly.
Their hairstyles range from demure to wild but are characterized by bounciness, a sleek look, or cute accessories.
Whether you're a cheerleader looking for hairstyle inspiration or just a girl who would want to rock some cheerleader hairstyles everything you need is in this post. Scroll down to see 10 amazing hairstyles you can rock.
Cute Hairstyles for Cheerleaders
The best thing about cheerleader hairstyles is their versatility. There are no rules when it comes to styling your hair.
Many cheerleaders style their hair in a way to reflect their routine; they explore their creativity and experiment with different looks to emulate a certain vibe. See some of the most gorgeous styles below.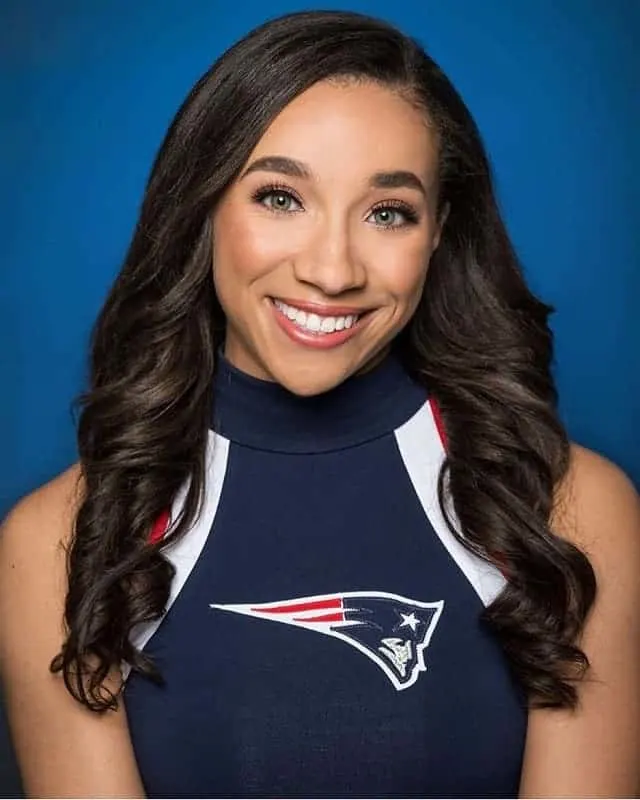 Styling cheerleaders' hair can be as easy as making gorgeous waves and locks in medium-length or long hair.
Waves give hair more bounce and volume, which is exactly what every cheerleader wants to achieve. Regardless of the routine, this style is always a good idea.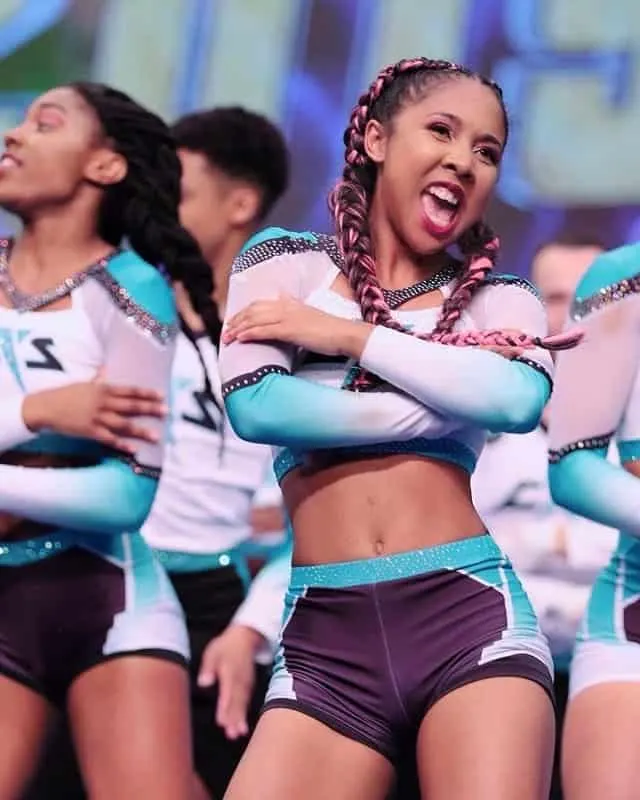 Let's be honest; braids are always a great hairstyle choice for cheerleaders. There are tons of braid styles to choose from, and besides their beautiful appearance, pigtail braids are also practical.
Make sure you stand out with long braids, particularly if your hair is dyed in some unique color such as pink.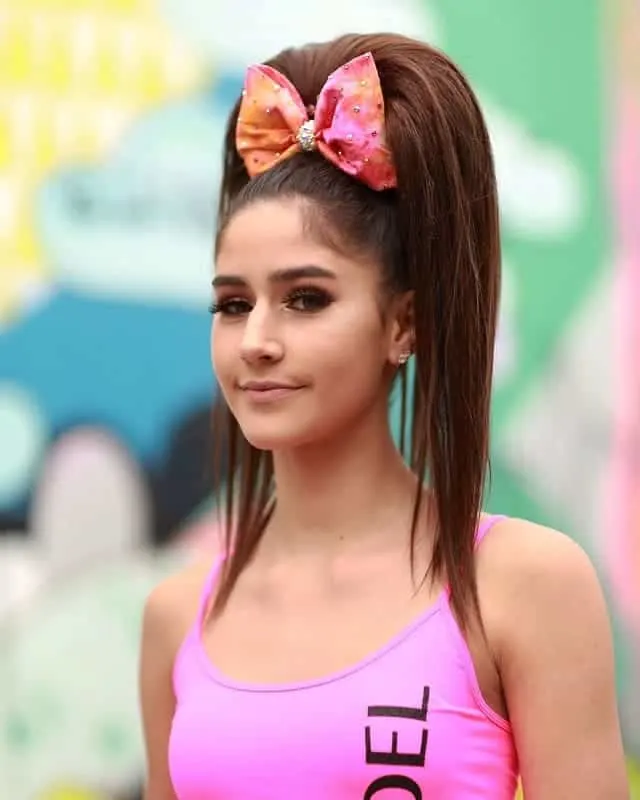 In the mood for some super awesome hairstyle of cheerleaders that will bring out all the edginess and excitement, your routine has to offer? Then this is the ideal look for you.
Pick up your hair in a nice dramatic ponytail that flows down on both sides when styled and top it all off with a cute bow.
Girls seeking a classic and timeless cheerleader hairstyle can opt for pigtails, which suit all hair lengths and are easy to create. This hairstyle allows for quick preparation, leaving more time to focus on the routine.
Your goal is to rock some elegant, yet simple hairstyle? Instead of doing something wild with your long hair, you can just make gentle waves, and that's it. This is one of the coolest cheer hairstyles you can rock because you can never go wrong with it.
All drama lovers rejoice! The super voluminous high ponytail will bring more drama to your routine, and it's needless to mention you'll look absolutely fabulous. Use accessories such as cute bows to take your cheerleading hair look to a whole new level.
A great way to get more control of thick hair for cheerleaders is to create small and thin braids. They look fabulous, but at the same time, these braids are incredibly practical. Basically, it's a win-win situation for you.
Curls are beyond cute and adorable for a cheerleader haircut. They symbolize freedom and bring more spark to your look. Accessorize your luscious curls, and you're good to go.
Foolproof strategy to boost the volume of thin and fine hair is to make subtle waves. All that bounciness will be an immediate confidence boost as well. This is one of the simplest and elegant cheer hairstyles.
Choppy hairstyles give your hair more texture, and they frame your face perfectly. Rock your twisted hair strands in a choppy look, and you'll feel amazing.
Now that you've seen some of the loveliest cheerleader hairstyles you probably have a few ideas in mind. Recreate your favorite styles, and the good thing is that they're not really difficult to make.
All hairstyles seen above are simple, cute, and feminine, yet also some of them give you an edgy vibe. Try them out.