A faded haircut can make a round faced man visually slim while creating a more angular appearance. Round faces usually have a curved structure, which can sometimes make the face look chubby. So, these people need to rely on a good haircut to overcome those gaps.
The faded hairstyle helps elongate the face and keep it looking more oval in shape. In addition to that, you can also get a masculine appearance.
We have picked some of the best faded hairstyles for the round shaped men.
Trendy Fade Haircuts for Round-Faced Men
The hairstyles below add dimension to your round face and make you stand out. Get ready to transform your look with these impressive fade haircuts tailored just for you.
1.

Curly Taper Fade
The taper fade can change your outlook if you have thick curly hair with a round face. The sides and back are faded to the skin that starts from the temple. And you will get a chiseled look.
2.
Slicked Back
You may not identify it as a typical slicked back if you look from the side. However, a front view must give you a glossy slicked appearance. Detailing the side with a drop fade with a longer top should certainly help you copy this look.
3.

Soft Bristly Bald Fade
Looking for a neat look on your round face? Try high bald fade with a short top that looks like a soft bristle. You can get this high and tight style using some light hold spray on your hair while brushing them back.
4.

Tapered Sides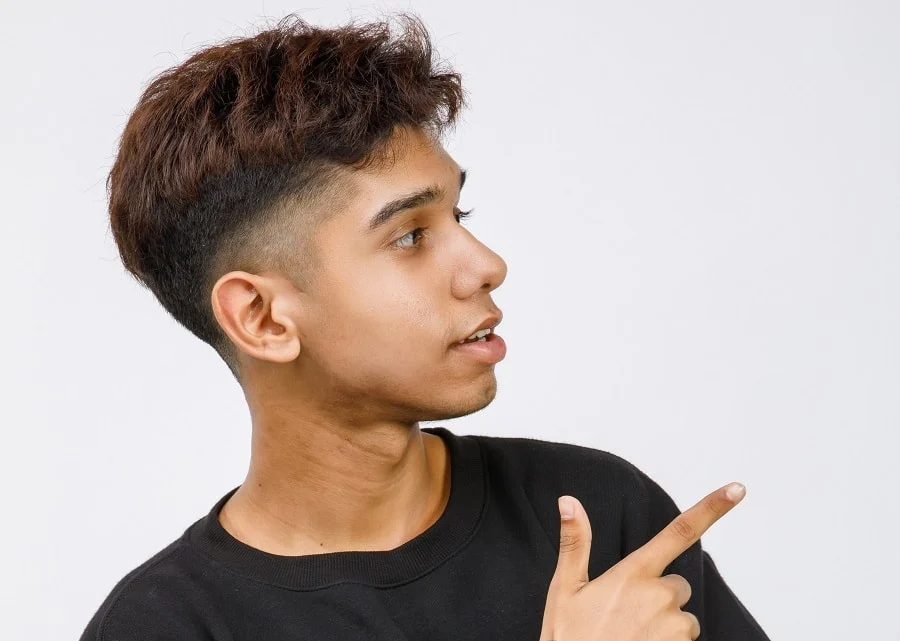 This style is a perfect fusion of taper fade and undercut. You need to cut the hair into two layers ensuring a seamless progression from the top layer to the lower layer The good thing about this haircut for a round face is that you don't need any styling product and you can get this look on dry hair.
5.
Deadlocks + Blowout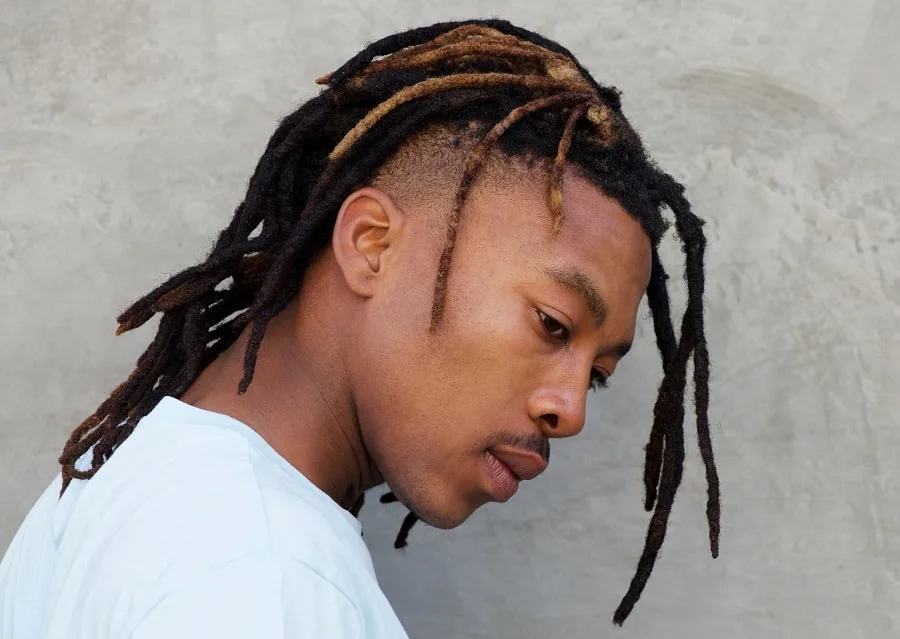 Deadlocks with short faded sides can be a great option for round-faced men who want their dreads to appear fine. Just grow your dreadlocks long and leave them loose while letting them hang down backward naturally. Style the sides with temple fades.
6.

Wavy Brush Back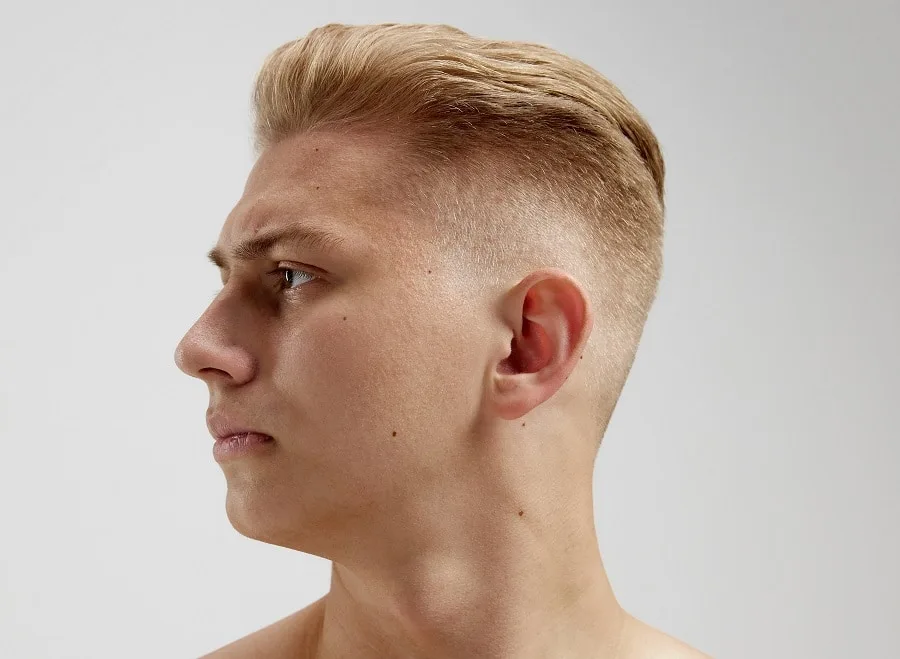 It is perfect for round-faced youngsters who are going to college. This style involves blending the sides with an undercut, then gradually buzzing down. Bush back the top while pressing with your hand to give a wavy vibe and finish it off with light hold spray.
7.

Military Fade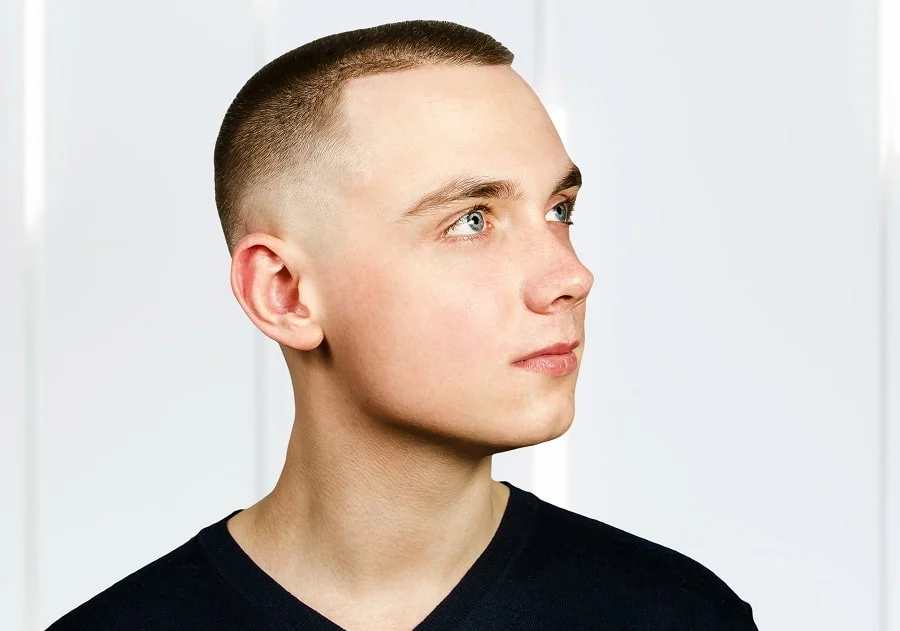 This style requires shaving the hair on the sides and back of the head down to a very short length while keeping the top of the hair about a half inch. This creates a sharp contrast making it a great choice for men with round faces who want to create a more masculine and chiseled appearance.
8.

Afro Fade
It is perfect for guys with curly hair who want a clean-cut, classic, and mature style for short afro hair. Keep the top short and make the transition to the shortest on the sides. For a more graceful appearance, you may create a sharp hairline on the back and front that makes a thin pointy sideburn.
9.
Medium Pompadour Fade
This pomp style is coupled with a mid-fade while leaving enough weight in height. Add a design on the side to get more attention. To achieve this look, blow dry the top and add some volume spray.
10.

Razor Fade + Slick Back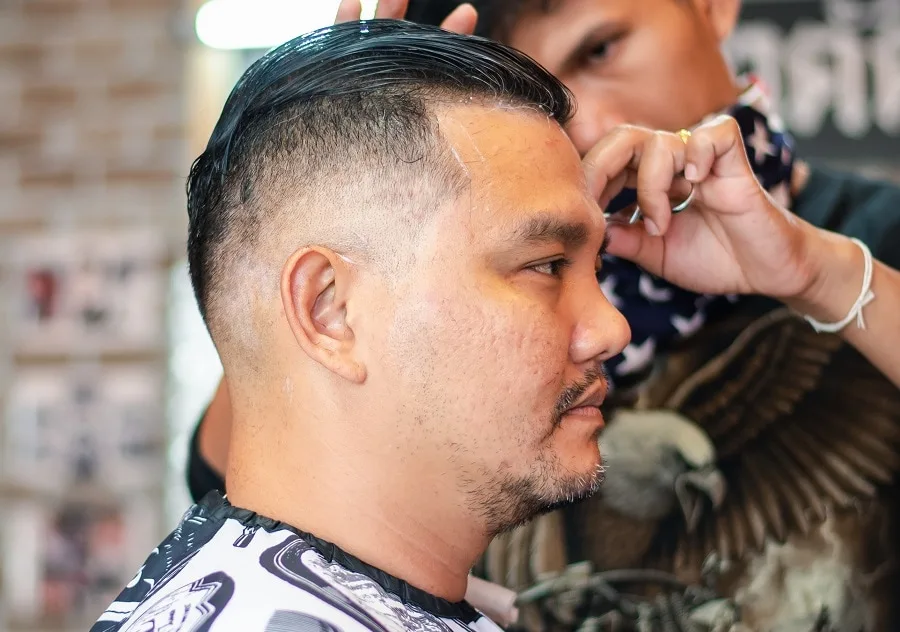 This faded haircut gives a modern and badass look if you have a round face with a double chin and your hair is thinning. To achieve this style, keep the top long enough to brush them back up to the crown of the head. And razor fades the sides to get a rebellious appearance.
11.

Drop Fade Undercut
If you have thick straight hair, it deserves all the focus, and drop fade around the head can make the difference. This style requires a softer medium texture on top and the short sides make your hair lighter. Finally, comb the hair in a hang-down style from the crown.
12.

Fade with Braids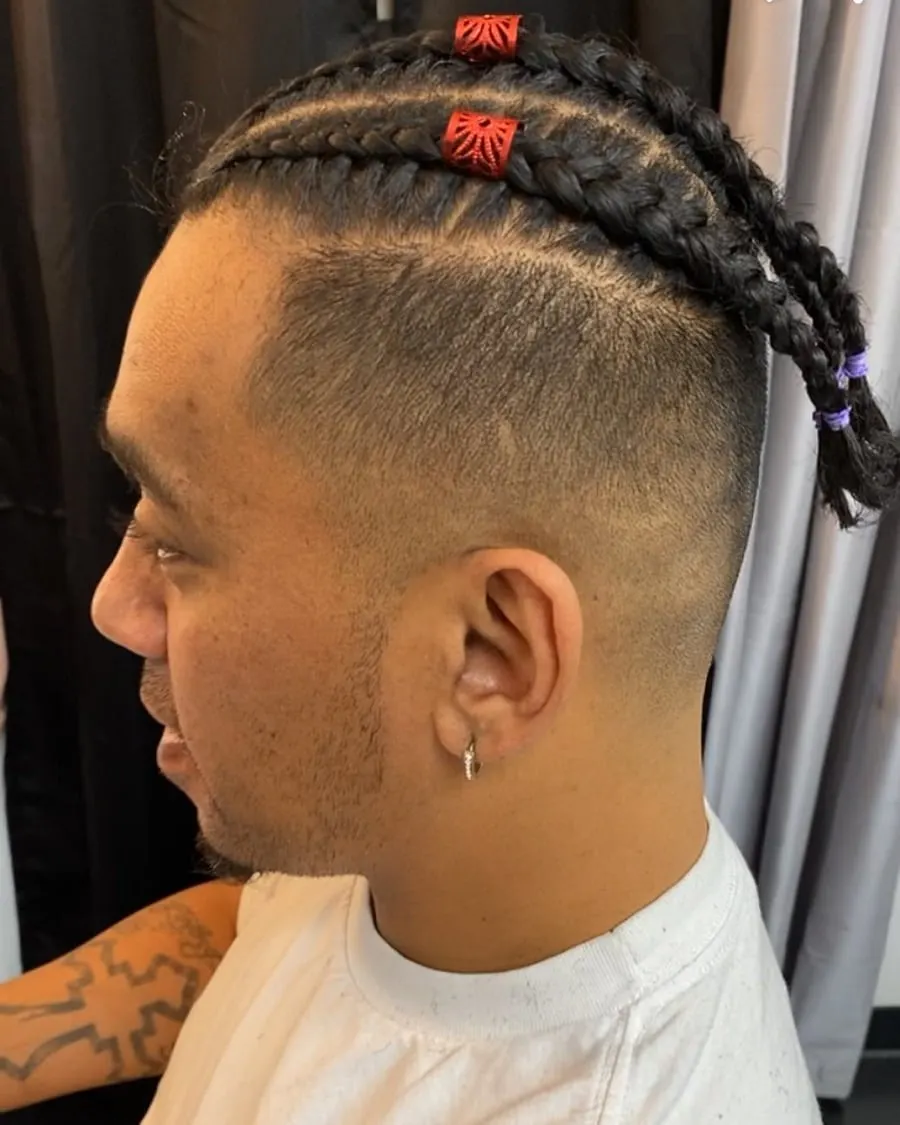 Adding a few braids is a failsafe way to make the high fade haircut more contrasty. While cutting the sides and back short, make sure the top is long enough to create some braids.
Section your hair and start braiding from the front. Finish it off by securing a hairband. To make it more prominent, you may add some hair jewelry.
13.

Classic Short Hair
This style looks great on a round face guy with chubby cheeks. Buzz the hair short on the top and gradually trim them even shorter on the sides and back. The sharp line on the forehead will help you catch all the focus on any occasion.
14.

Low Fade with Long Top
The tapered shave on the sides will add a contemporary look to double-chinned men. The long top will not change your professional appearance, meaning that you can even style using your fingers. Slightly brush up the front to keep the hair away from your forehead.
15.
Sea Waves
It is a tricky style as you will need to cut the hair in different layers on the top to create an ocean current-like appearance. Gradually fades the sides towards the skin to have a clean look. You may color the top to accentuate your overall impression.
16.
Modern Mullet
This style is undeniably cool and gives a modern look by incorporating short hair on the sides. While it has less contrast in the front and back, the rear remains longer. However, you don't need to focus much on the sides; you can just scissor-fade the temple.
17.

Bald Fade with Line Up
This is a cool fade haircut for round faces featuring a skin shave up to two inches above the ears. And after that, create a smooth transition into buzz on the top of the head. Finally, create a sharp overline up on the forehead.
18.

Low Drop Fade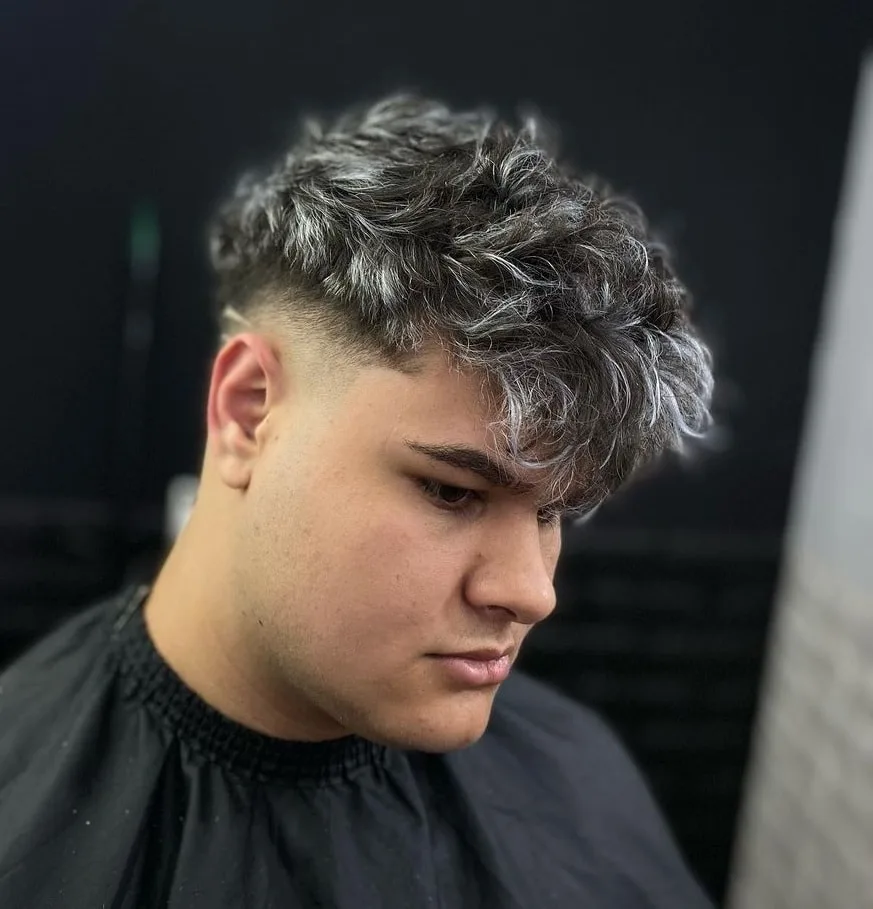 If you are the kind of guy who wants to change your messy hairstyle often but doesn't want to touch the top, you can fade the sides. This style keeps most of your messy hair on top and then gradually gets short at the sides.
Whether you want a high or low fade, or something more unique, these styles will perfectly complement your round face shape. Try experimenting with different options to find the perfect look for you.