Blonde hairstyle plus blue eyes go together like Laurel and Hardy. They are a natural double act. If you are fortunate enough to born with both attributes then you are a very lucky girl! This combination is known for being one of the most sensual and glamorous looks that you can choose from.
Best Blonde Hairstyles for Blue Eyes
If you are not lucky enough to be naturally blonde-haired with bright blue eyes, you can always fake it! It is possible to dye your hair blonde, although you might need to add bleach to strip away your natural color. It is also possible to buy bright blue contact lenses to change the color of your eyes!
#1: Subtle Soft Curls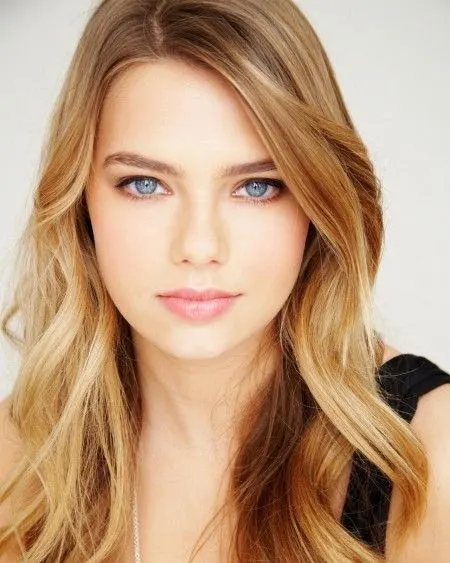 Soft curls enhance the subtle sexiness of girls with blonde hair and blue eyes. This look can be complemented by soft pinks and natural shades of makeup.
#2: Light Layering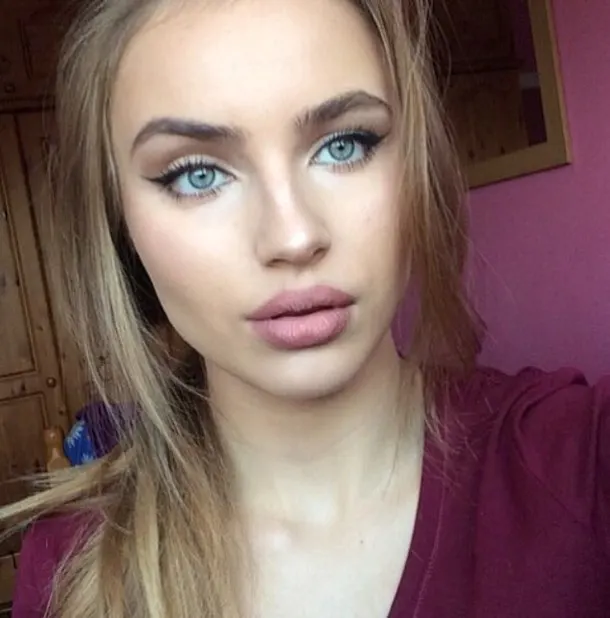 Light layering around your face can help to enhance your bone structure. Keep the layers shorter at the front to frame your face and draw the eye towards your high cheekbones.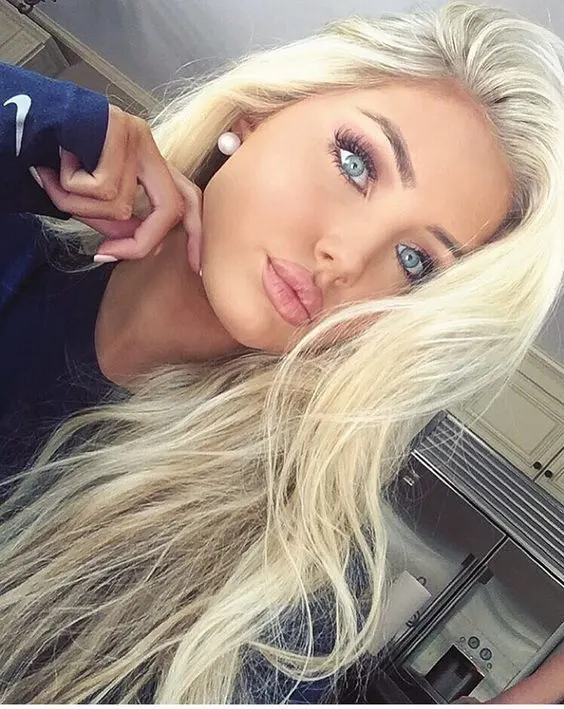 A light hair color like platinum blonde will really make your blue eyes appear brighter. The lighter that the hair color is, the brighter that it will make your blue eyes look. It creates an ice queen style.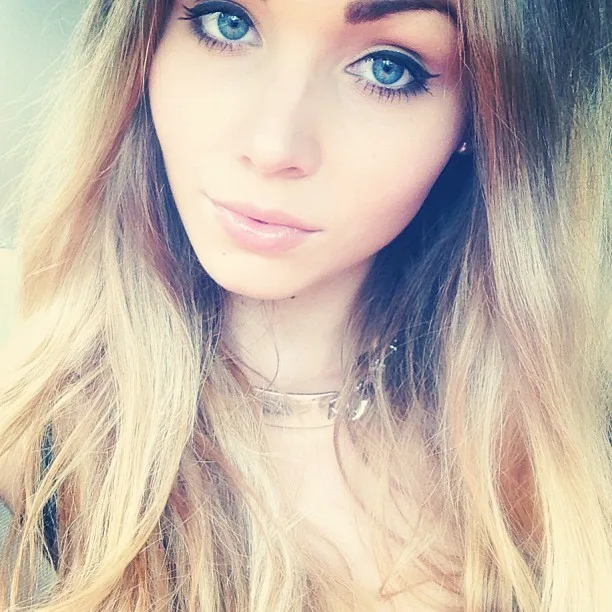 Use ombre hair styling techniques to change your hair from a dark color into a bright blonde shade. If the transition area is close to your eyes, it will draw attention to their bright blue color.
Blonde Hairstyles for Girls With Brown Eyes
#5: Tousled Hair
Tousled hair can create a beautifully bohemian and beachy hairstyle. To get the tousled look, simply run your fingers through your hair a few times whilst it is wet.
#6: Long Hair with Glamorous Waves
Women with blonde hair and blue eyes deserve an equally glamorous hairstyle. Thick hair with big soft waves is a style which has always been known for its beauty and glamor.
Hairdos for Women with Long Hair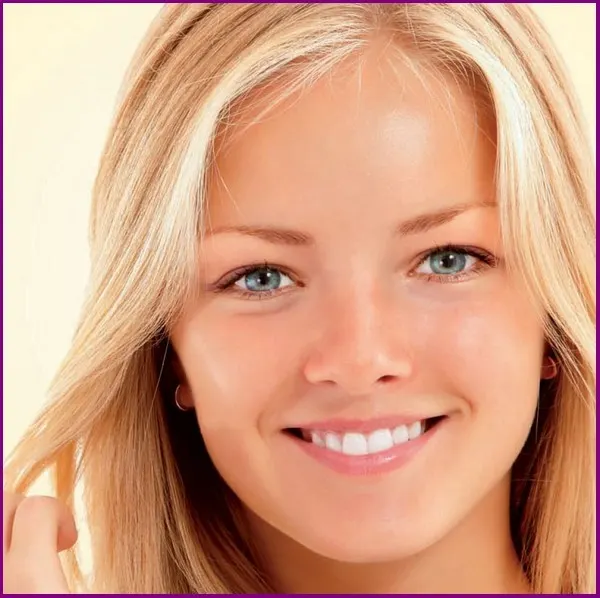 If you want to give your hair more texture and depth, you can try to change it using highlights and lowlights. Highlights are lighter than your base color, whereas low lights are a darker shade than your base color.
#8: Voluminous Locks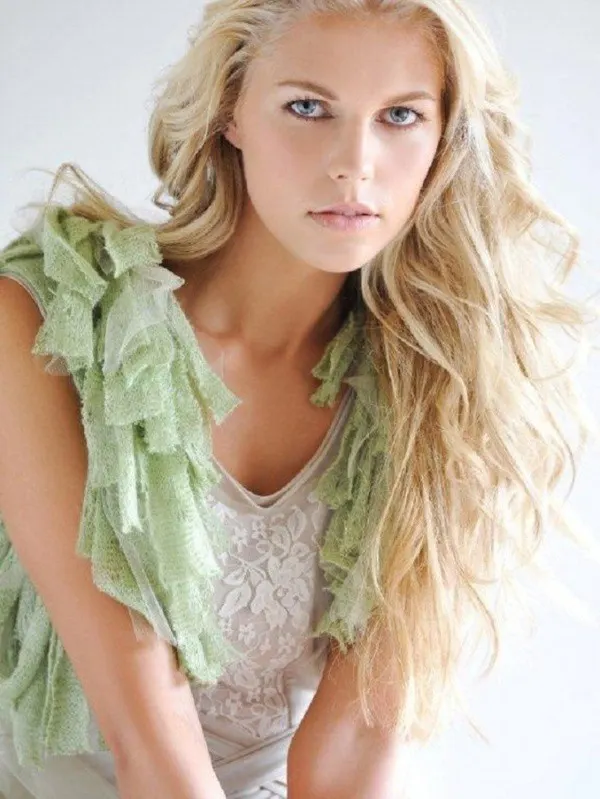 Voluminous locks look great on blue-eyed women with blonde hairstyles. To create more volume in any hairstyle, you should backcomb your hairstyle straight from the roots.
#9: Light and Soft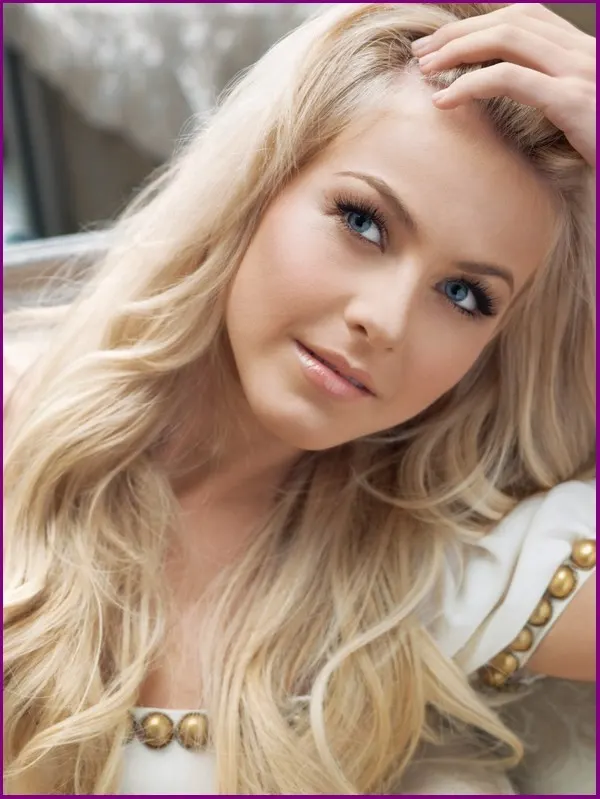 Keep your hair looking light and soft by brushing through it regularly. This will help to prevent you from developing kinks, knots and tangles. The light blonde color looks great with pale blue eyes.
#10: Choppy Cut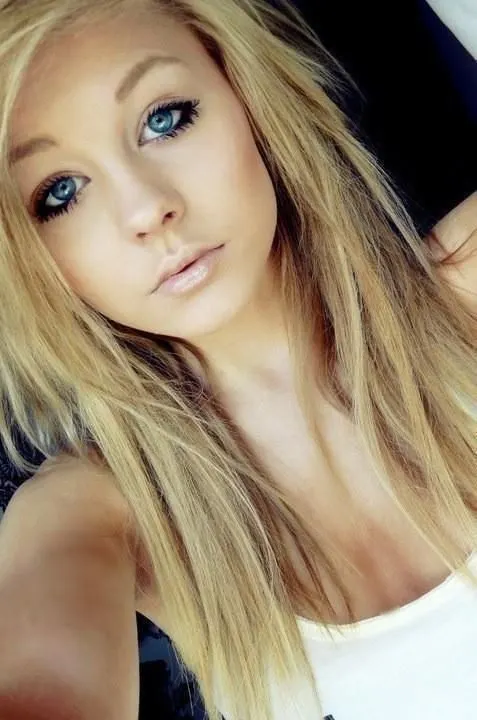 A choppy cut is a hairstyle option for young women with blue eyes who do not want to look too manicured. A choppy cut helps to take some of the weight away from the ends of the haircut.
#11: Middle Parted Waves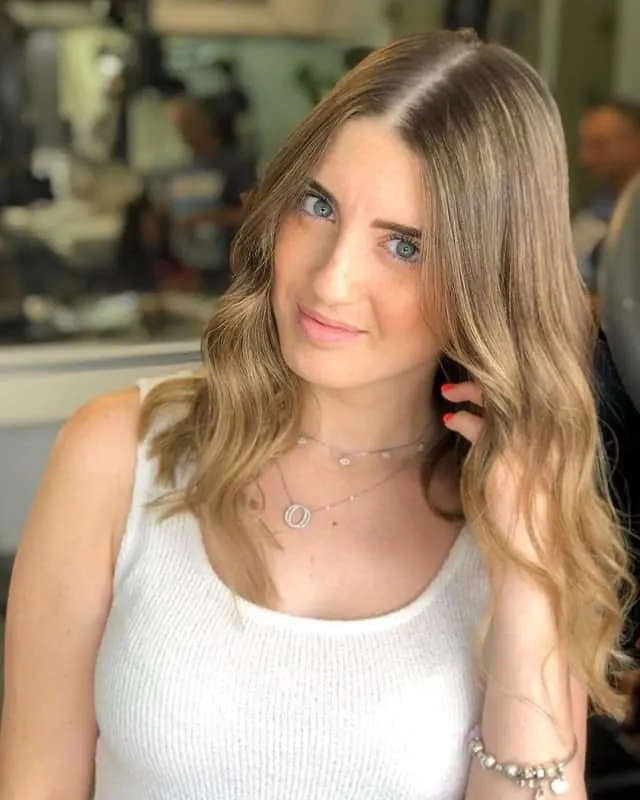 Having blonde hair blue eyes is either a blessing you are born with or something you can achieve. Either way, these two hair-eye contrasting colors come off as really attractive.
If you do have these features, you can choose to style your hair wavy, to not take away to much of the attention from your eyes. This way, your entire look represents grace with a hint of foxiness.
#12: Pin It Up!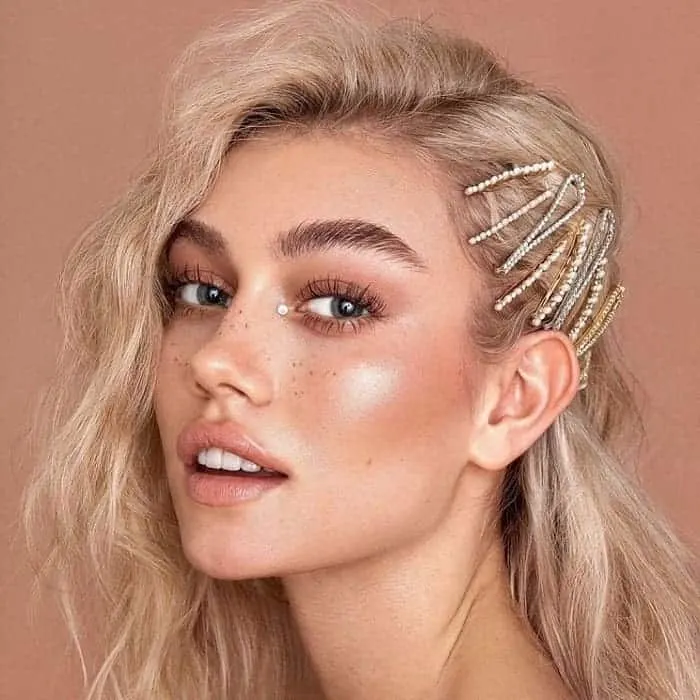 A simple yet knockout way to bedazzle your hair is by adding multiple bobby pins with rhinestones on them.
Having one side of your blonde hair pulled back is an exquisite way to draw attention to your blue eyes. You can further use minimal makeup to accentuate your natural features and pull the entire look together.
#13: Straighten It Out
If your hair is already cut and layered, all you need to do is style it the right way. Different kind of styling gives way to different auras and looks. Hence, figuring out what mood you are in is extremely vital.
For a casual day, never undermine the smashing impact of pin-straight hair. Since the air is style minimalistic-ally, it does draw away attention from your forthright features. You are sure to get famous as the blonde girl with blue eyes and sexy hairstyle!
#14: Goth Inspired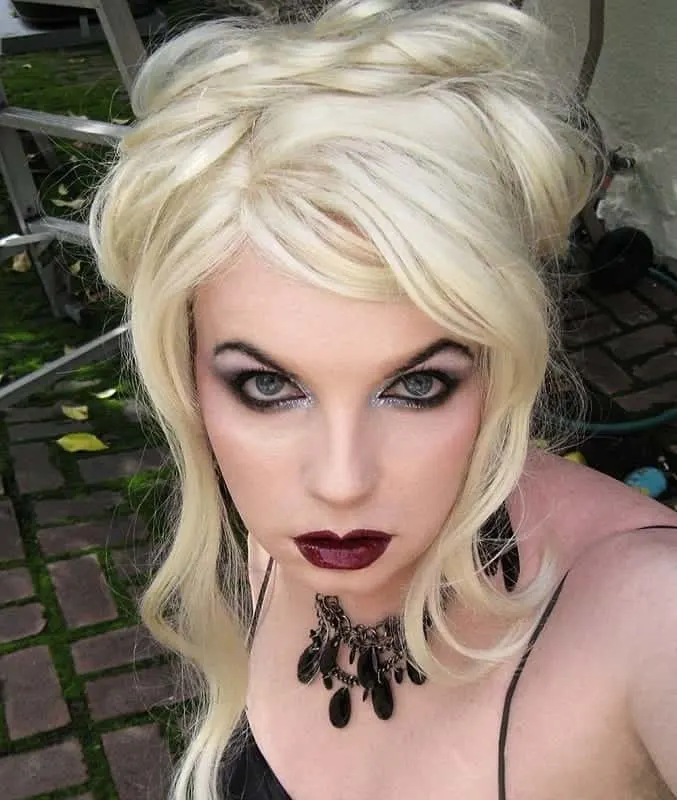 A girl with blonde hair and blue eyes tends to pull off Gothic looks seamlessly. It usually is because of the contrast of both the light blonde hair and the bright blue eyes that bring the entire look alive.
Gothic looks usual demand heavy black liner, which is exactly why having your hair pinned up is a prominent beguiling option you should go for.
#15: Fun High Bun
College going student doesn't have the opportunity to spend hours styling her hair before class. Here's a great idea, instead of styling your hair and causing heat damage in the process go for something simple like a bun, do this style!
Here's the catch, take ten minutes of your time to do your eye makeup and chose eyeshades that will make your blue eyes pop.
#16: Short And Sweet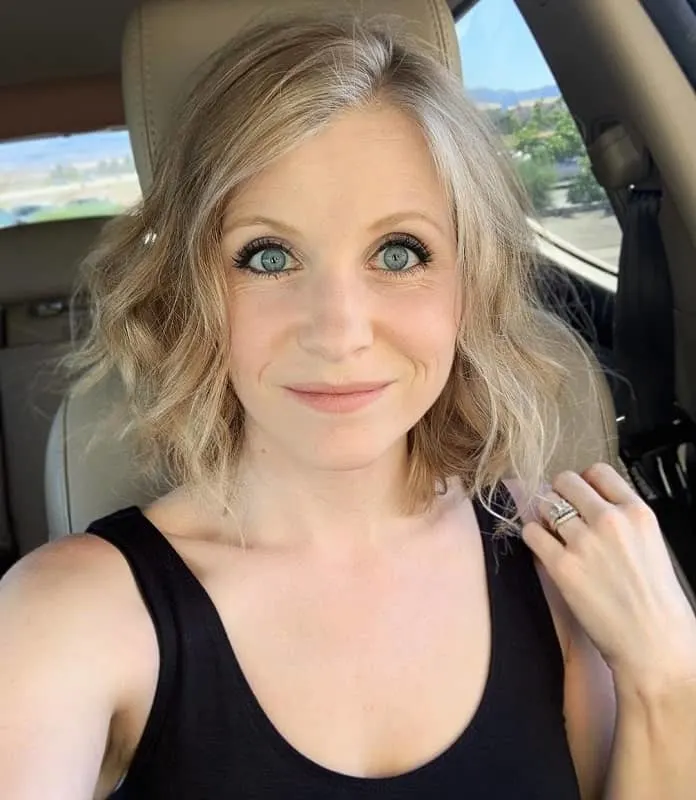 One of the best hairstyles for blonde women with blue eyes is short hair styled in a fairly captivating manner. Short hair is easy to manage and take hardly any time to style. So if you are a woman who is a mom, or a woman who is married to work, this hairstyle option is the right fit.
Have Green Eyes? Try These Blonde Hairstyles
#17: Bouncy Ways
Sometimes the best way to look attractive is by choosing a look that enhances your natural beauty. Here the natural, voluminous waves look luscious and captivating, while the natural no makeup, makeup look, looks ravishing and complementary. This is the kind of on the go look you cannot falter with.
#18: Neatly Tucked
Pairing blue eyes with dark eyebrows and blonde hair is a great look that comes of as natural yet striking. If you have short hair, you can style it with soft ways and tuck it behind one ear.
#19: Swept to One Side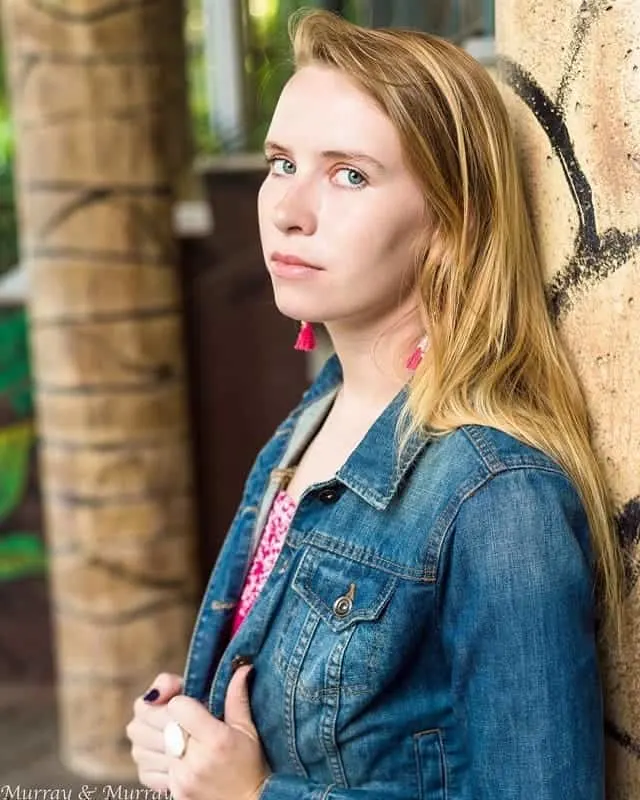 Women with blonde hair and blue eyes who are disorderly with regards to styling their hair, this hairdo can be the one. Its absolutely no effort and yet turn out to look dazzling. All you have to do is have your hair swept to one side and detangle it, and you have it.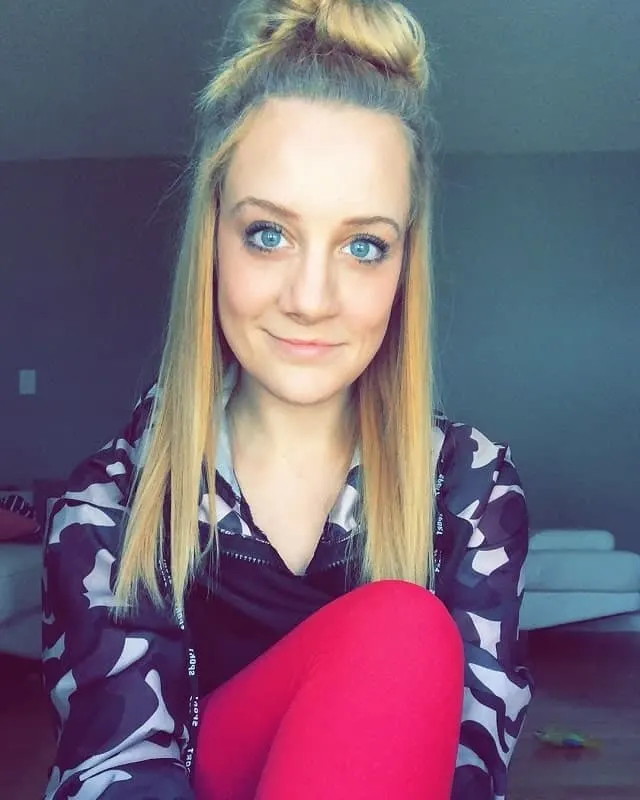 Half up half down hairstyles can never go out of style. This half bun is a great way to have your hair away from the face and yet, have the rest of your hair down so that you can frame your face as well.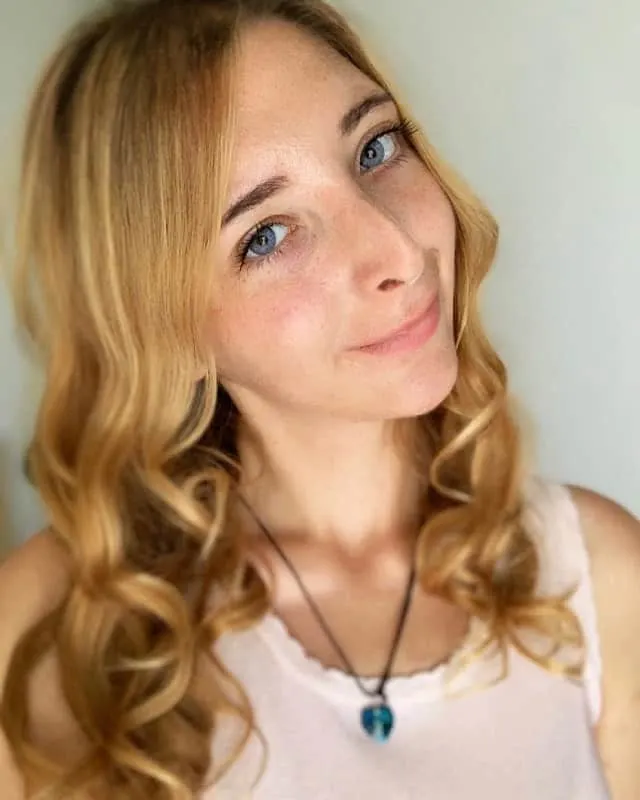 Tight curls, which are just focused at the bottom, can be quite the entrancing look. If you do opt for it, it's a good hairstyle to wear with a casual dressy brunch outfit or occasion.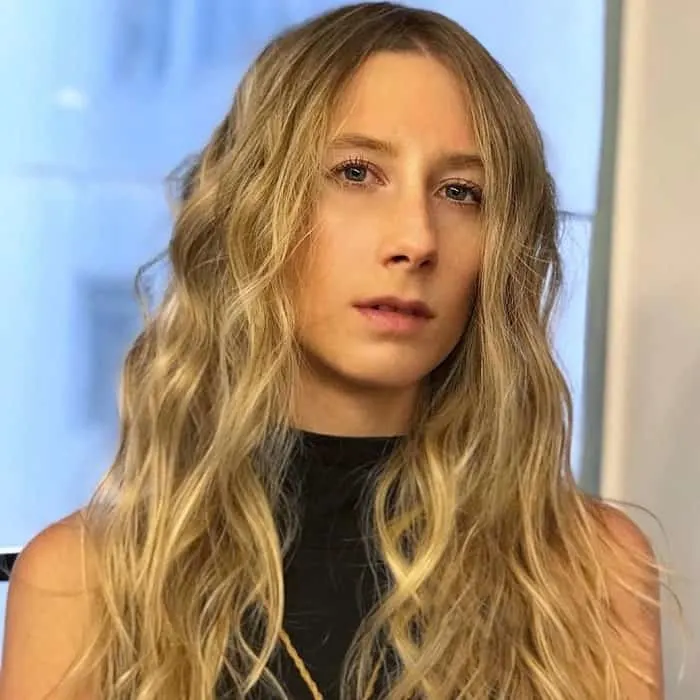 Beachy waves and crimped hair is this month's hot hairstyle taking the internet, fashion, hair and makeup world by storm. The blonde look is effortless and yet charming and radiant; it also perfectly compliments blue, bright eyes.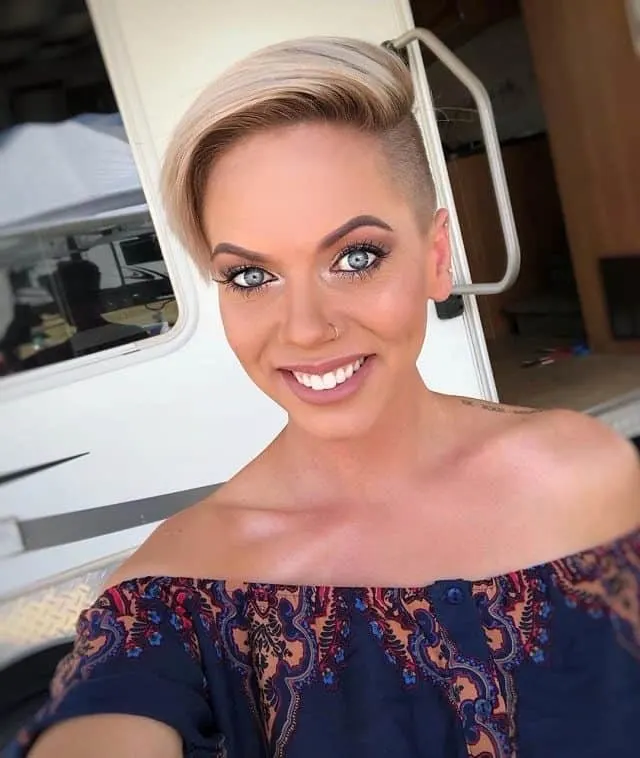 Bold undercuts aren't only for men; they look equally drop-dead gorgeous on women. If you are a blonde girl with blue eyes who is edgy, this is a hairstyle we highly recommend to you. It's everything unexpected and at the same time captivating, something you should go for.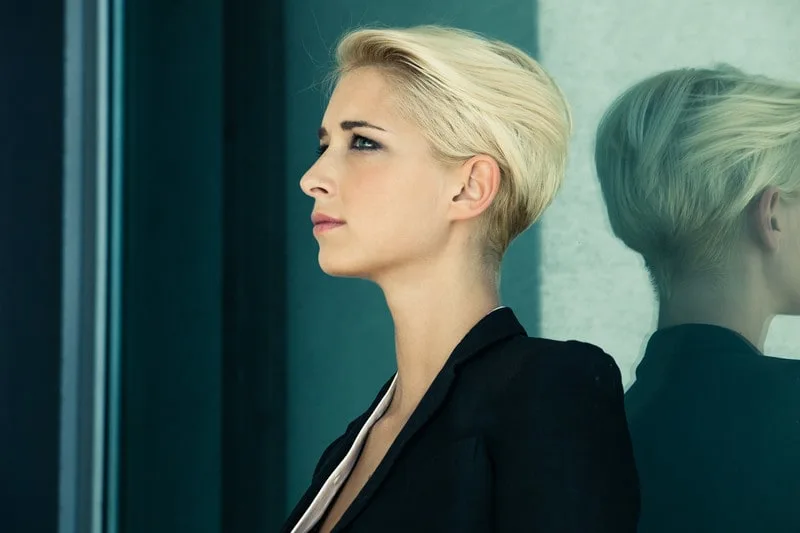 With a blonde hairstyle and blue eyes, you have effortless glamor. You will hardly need to try when you are hoping to impress. We hope that some of the hairstyles on our list will help to give you that special extra edge over all of your competitors.
Trending Topics