Adding splashes of color to your hair can completely change the way that you look. You can reinvigorate a tired old hairstyle by using highlights and lowlights to give your hair a new style, as long as you ask your stylist for the right look. But what are the major differences between highlights and lowlights?
Lowlights Vs Highlights
The techniques
Highlights and lowlights both utilize the same basic coloring techniques. In these styles, the same color is not added to all of the hair but is only added to sections of the hair instead. Highlights and lowlights can be single colors or can be made up of multiple different shades. To apply highlights or lowlights to the hair, a paste is usually applied to the hair in certain sections. To control the sections which are colored, the hairstylist will normally use foils or a special color cap.
Highlights and lowlights can be an inexpensive alternative if you are considering coloring your hair. This is because you do not need to apply the treatment to the whole of your head. If you want to, you can choose a "half-head", which only includes the application of dye to the top layer of your hair.
Another difference between Highlights and Lowlights is they are very different to streaks. Streaks are thick statement strands that are designed to stand out, whereas highlights and lowlights are supposed to create a far more natural look. Highlights and lowlights blend seamlessly with the natural hair color to create a look which is somehow both eye-catching and subtle. However, if you get highlights done by someone who is not a skilled professional, they may end up looking more like streaks.
Highlights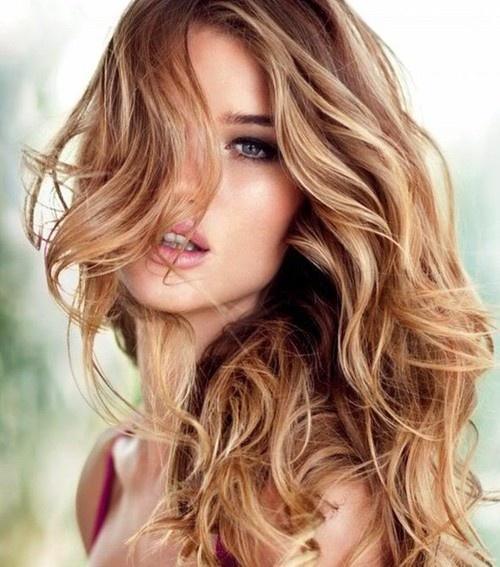 'Highlights' is the name given to dyed sections of hair which are lighter than the natural (or base) shade of the hair. Your stylist will be able to help you to choose the best color for your highlights by looking at your natural hair color. They will also help you to understand the way that your hair will 'take' color. Different hair types take color differently, so your hair may not always end up looking like the color on the dye packet. It is possible to apply multiple different shades of dye to create an amazing visual effect.
Good highlights will help your hair to look sun-kissed like you have just come back from a wonderful vacation. Highlights can help to give the appearance of shine to hair which is a duller color. They also help to make hair look thicker and more textured. If you are worried that your hair looks lank or thin, then highlights may be a great consideration for your needs.
Lowlights
Lowlight vs highlight: Whilst highlights help to lighten the color of the hair, lowlights are applied to darken the natural hair color. These styles help to give your hair a deep and rich look. Lowlights are great for people who want to make it look as though their hair has amazing thickness and volume. Lowlights also look more natural on people who already have a dark hair color. Highlights can look fake if they are applied to hair which is a naturally darker shade.