Not all hairstyles have to be about having long hair and to prove it, we've put together 12 very short hairstyles for men you'll love to try.
Very Short Hairstyle Ideas for Men
Let's check out the hairstyle & haircut ideas for men with very short hair that are trending over the internet.
Let's quick these very short hairstyles list with a classic take on short hair for men. Side fades. You can ask your barber to fade out the sides of your hair as short as possible without going completely bald but leave the top part long enough that you can still see the difference between the two parts. Then simply comb your hair to the front and you're done.
Even if you're not Afro American guy, this super short haircut can still suit you! To get it, make sure to ask your barber to give you a square clean cut and shave down any extra hair in case you have it too long already. Of course, to get the color you'll have to bleach it, dye it and then tone it with purple shampoo as well.
Amongst the most popular hairstyles, this short hairstyle for Asian men is probably the most known. Is very low maintenance and also easy to do for your barber! Just remember, the sides should be got shorter and lower to your scalp as you reach down to your neck, with the top part being the only 'long' part of your hair.
A buzz cut is mostly a that's done only with the buzzing razor, which the barber should run evenly throughout the sides and back of your hair in the lowest setting, re-adjusting it just slightly to then pass it through the top part of your hair so you can see the contrast.
5. Short Blonde Hair
This is another classic very short haircuts for men. If you have long hair, you'll have to shave down and the evenly fade the sides of your hair.
As to the top part, simply trim it down until it reaches the length that you want, remember, it should be long enough to run your fingers through it, but not too long that you can resemble a slick back haircut.
A great way to spice up the tapered crew cut is to go shorter all through your hair -not leaving the top part longer than the rest-, and then simply ask your barber to give you a straight cut line with the razor right above your ear, where your hair separation line should be.
If you have curly hair but still want to try these hairstyles for men with super short hair, this is the one for you! Simply fade out the sides and back of your hair and trim down the top curls on your head to mimic this hairstyle, remember, only the top part of your hair should be long enough for your curls to show up!
8. Long Burr Cut with Baby Bangs
For this particular hairstyle, the sides of your hair should be very, very short, but the top part should be long enough (and pushed all the way to your forehead) to create this 'baby bangs' style!
If you already have long hair on the top of your head, you can try running your electric razor down the sides and back of your hair on the lowest setting possible (your scalp should be see-through), and leave the top longer as you reach your forehead. Then simply style it to fall down the sides with a little bit of hair gel and you're done!
Similar to the square-cut we showed you earlier on, this one is also a classic example of men's very short haircuts. It's basically a clean, square cut on the top, with very low faded sides to match it.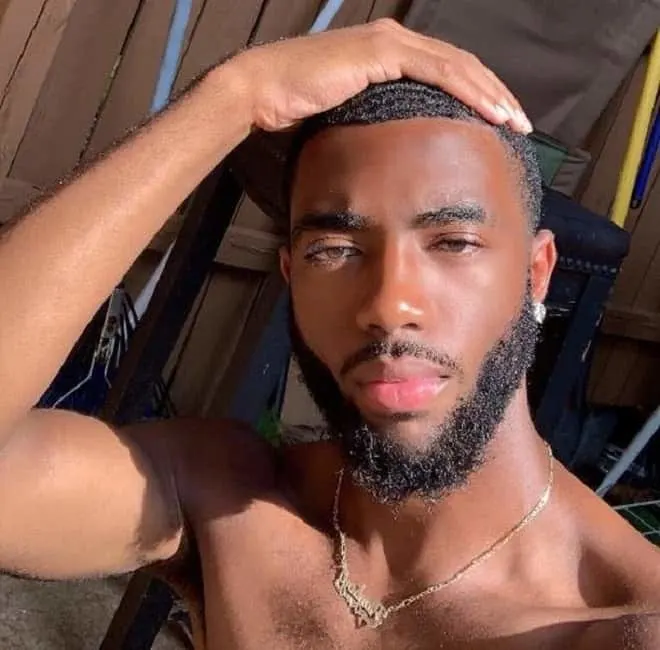 If you already have ultra short hair you can try spice it up with waves! To get them, you should definitely use a silk wave throughout the night to really let your hair get the weave-like shape.
12. Low Round Haircut
Last, but not least, let's finish this list with a classic very short hairstyles for men that will look good on both with straight or curly hair. A round cut. Similar to the square one, with the only difference your edges shouldn't be as sharp, and the sides should all be the same length!