There are many ways to wear your bangs these days: side-swept, curtain, thick blunt bangs that cover the forehead, and last but not least, parted bangs.
Parted bangs simply feature a normal bang but parted down the center and pushed to either side for a simple yet pretty result. They are gorgeous left loose to match with your favorite relaxed, casual weekend do or just as easily pinned back for a fancy updo.
Parted Bangs Hairstyles
These 10 parted bangs hairstyles are so full of va-va-voom, you'll be tempted to cut your own hair right now (but please see a professional stylist)!
1. Long Parted Bangs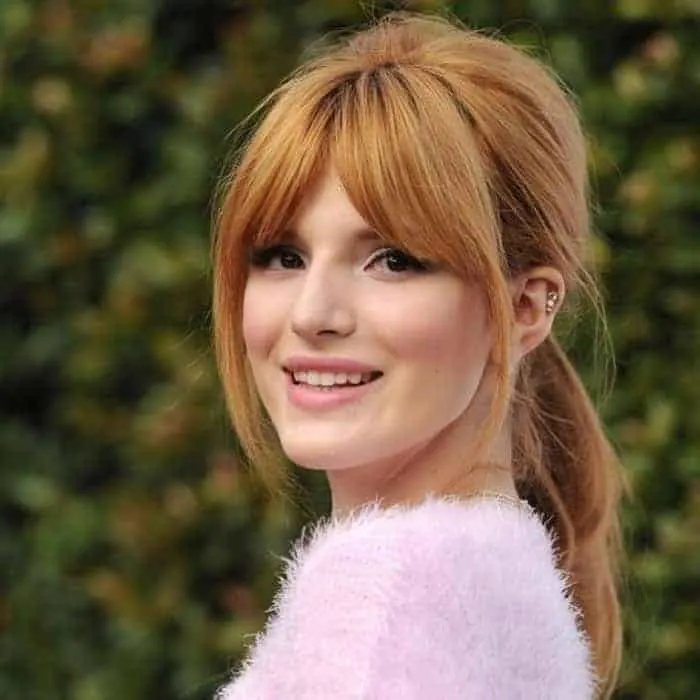 Actress Bella Thorne's thick red curtain bangs have always been a staple for her hairstyles on red carpets. Worn with a ponytail or with a loose down-do, they're a must-have.
2. Short Parted Bangs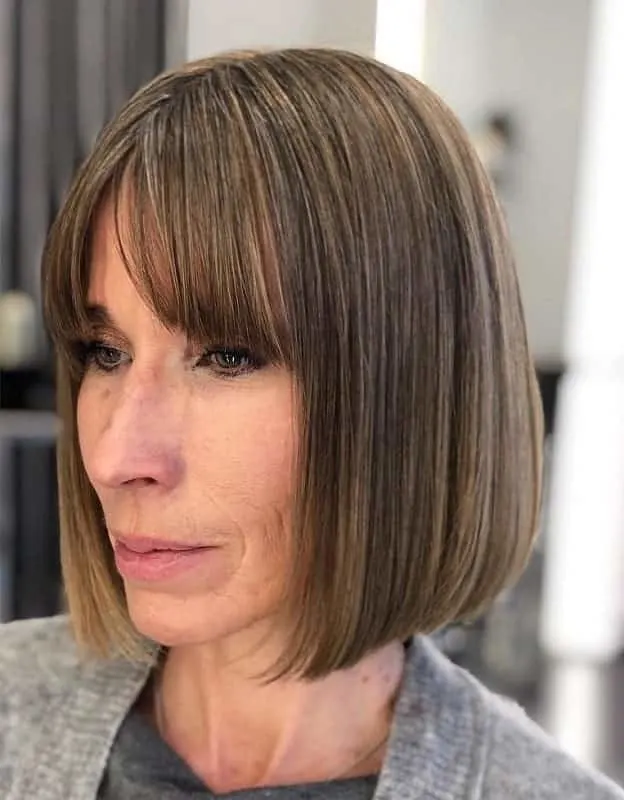 For a short haircut, play matchmaker and give it short bangs. To keep them from looking too child-like, let them come past eyebrows.
Middle parted bangs are a gorgeous finishing touch for this long wavy hairstyle. Layers throughout will help thinner hair look luxe while thick hair will just look even more full.
4. Side Part Bangs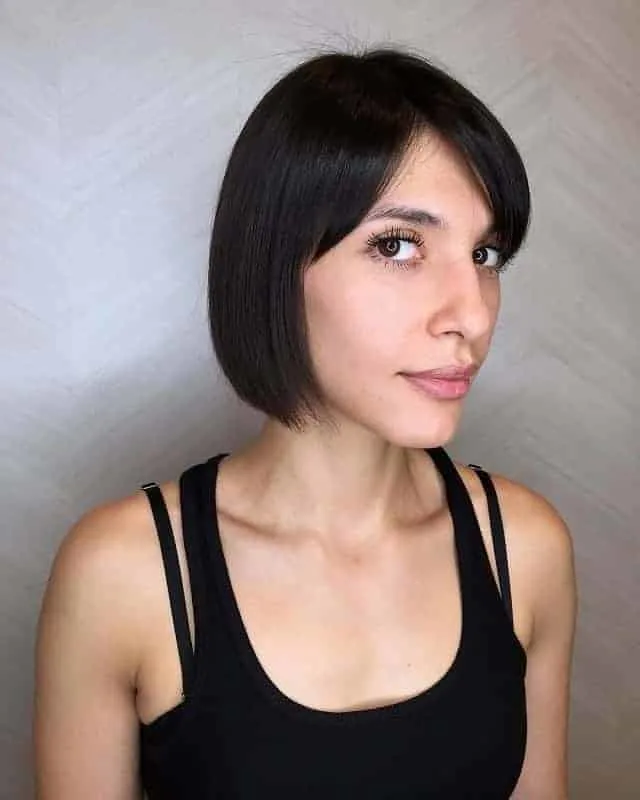 Short straight hair is a simple style to wear if you prefer a low-maintenance look. Side bangs will give you that peekaboo vibe but are also easily pinned back when you want them out of the way.
If your personality is more perky and peppy, go for a choppy, wavy bob with straight parted bangs. A fun play with color with dark brown up top and a light grey on bottom will liven it up.
6. Parted Wispy Bangs
For women with thin hair, a wispy hairstyle will disguise locks that need a little help with volume. Work in some curl or wave and straighten bangs for a piecey look you can arrange yourself.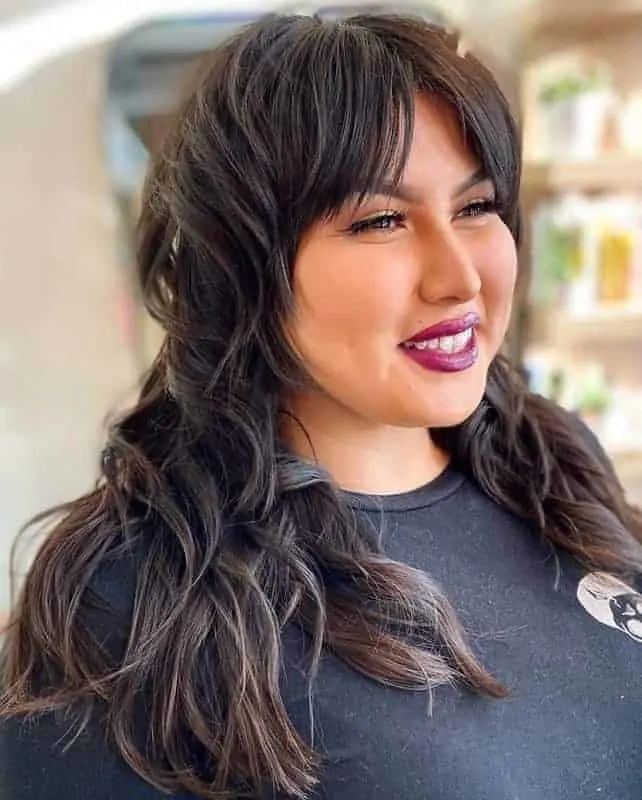 Wondering what the best look is for your round face? Long wavy hair with bangs that meet the eyebrows or come a little past them will frame it beautifully.
8. Parted Bangs with Weave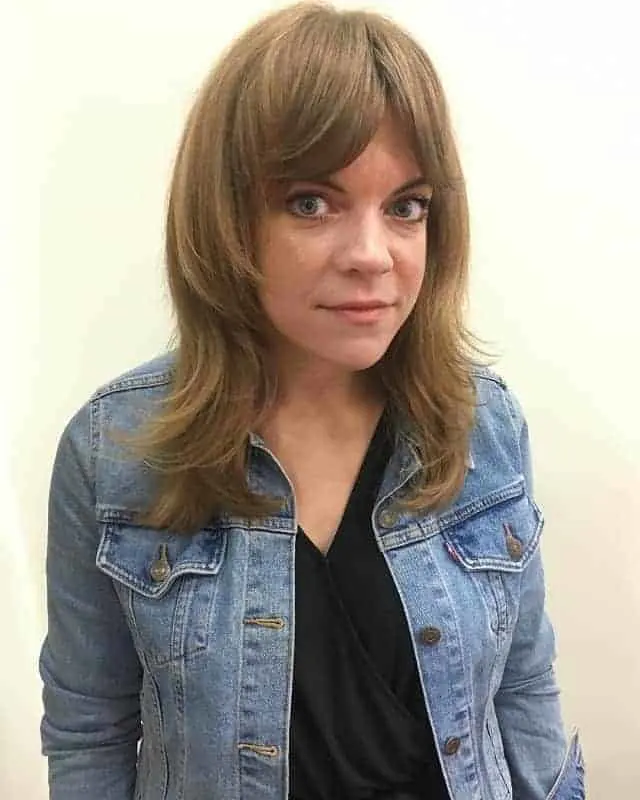 A weave warms up hair for summer vibes and also complements skin tones of all complexions. The layered cut with a thick parted curtain bang is a cute cut for anyone.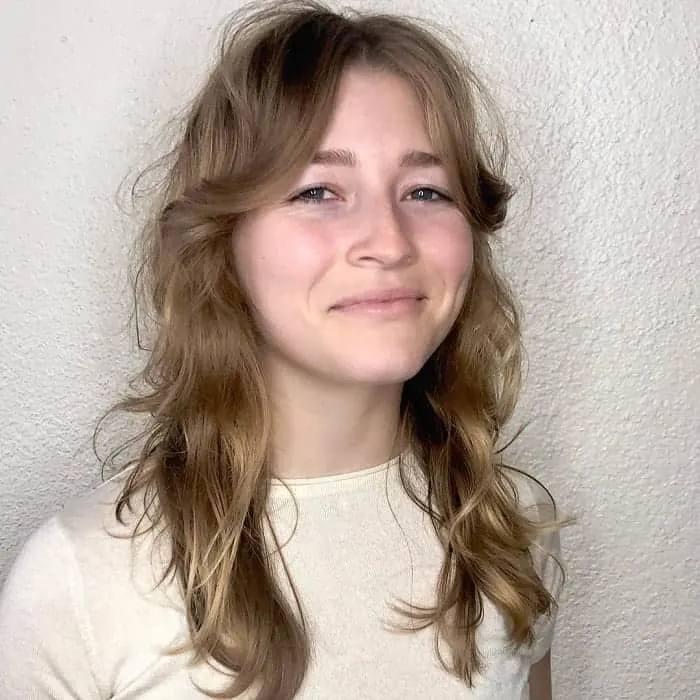 When you're bored with the same old straight style, use a curling wand to add waves to your locks. Curtain bangs are another added layer of cuteness you'll be thankful you went for.
For your favorite low side ponytail style, parted bangs are the best accessory. This is one look you can dress up with clips for a night out with the girls or keep relaxed for a weekend.
No matter how you choose to wear your parted bangs hairstyle, be sure you feel happy and confident in the final look. Your bangs don't have to be perfect all the time to look great. Even a slightly messy parted bang is cute and no one will know you were going for anything different. With the right amount of confidence, you can pull any of these styles off.