A square-shaped face is widely considered handsome, masculine, and chiseled. You naturally want to emphasize those rugged good looks with a flattering hairstyle for square faces! You might not think your facial shape matters much when it comes to choosing your haircut, but it's actually an essential consideration.
A haircut that's too rounded, too long, or too short won't do your squared jaw any justice. Fortunately, it's not that hard to figure out what will complement your features and make you stand out like a stud.
Square faces are quite versatile regarding which hairstyles they handle, and the styles themselves are just as widely varied.
The Trendiest Hairstyles for Men with Square Face
Clark Gable, Brad Pitt, Jon Hamm—men's hairstyles for square faces aren't restricted to leading men, but they should stand out as your haircut gurus.
In general, anything too short or too long isn't compatible with a strong, square-shaped jaw. That still leaves a lot of middle ground, but it's also why you should take the time to research and check out other guys with your facial shape, so you can figure out which style and cut will flatter you the most.
Here are 40 hairstyles for men with square face shapes.
1.
2.
3.
4.
5.
6.
7.
8.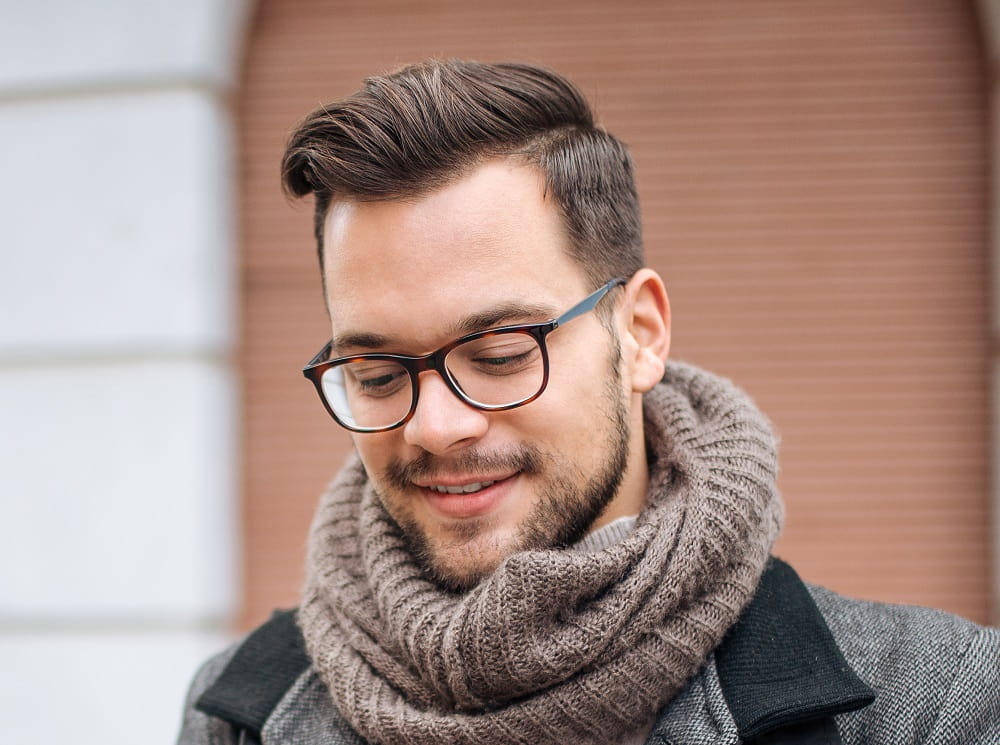 9.
10.
11.
12.
13.
14.
15.
16.
17.
18.
19.
20.
21.
22.
23.
24.
25.
26.
27.
28.
Does it come as any surprise that the undercut is one of the most flattering hairstyles for square faces? Is there any facial shape it doesn't complement? Here's the thing, though. If you have a square-shaped jaw, keep the sides tight and buzzed. Maintain moderately short hair on top, as well—just long enough that you can slick it back, but not so long that it falls over your face.
Wear a pompadour to emphasize your square face, and you'll soon be drowning in attention. Again, tight sides are the key, even if you don't buzz your hair in the undercut style. Once again, try to maintain a shorter pompadour—the more you slick it back, the better it looks.
31. A Smooth Shave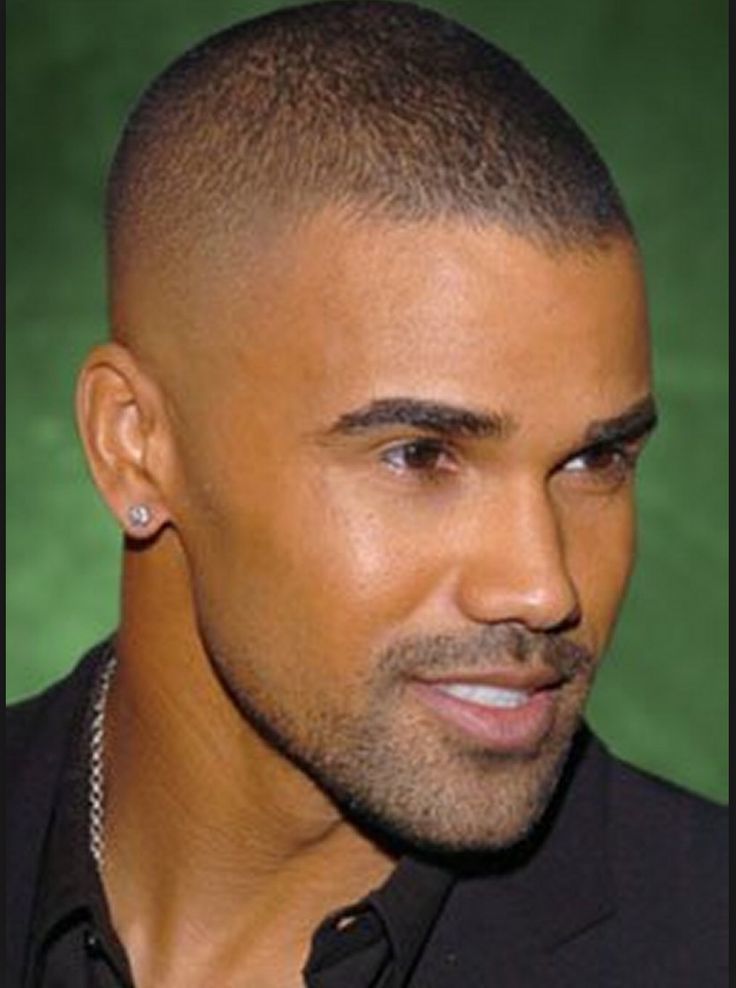 There's one exception to the rule concerning no short men's hairstyles for square faces, and that's the buzz. Since a buzz cut is short all over, it doesn't detract from the sharp, strong angles of your face. If a traditional shave isn't your cup of tea, then try a butch cut, crew cut, or the preppy Ivy League style.
Yep. Both man buns and top knots emphasize square-shaped faces and jawlines. The secret is to keep the sides short and neat, even if you don't shave them down to the scalp.
Hairstyles for Men With Round Faces
A simple side part is sophisticated, professional, and polished, with just enough of the preppy vibe to make you look clean cut and fresh to death. You can pull off this style regardless of the length of your hair. Just don't forget the hairspray.
34. The Close Crop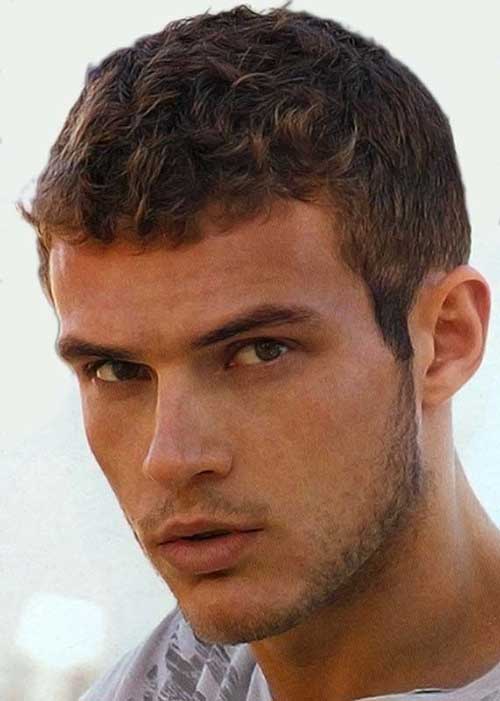 An all-over crop never fails. It's an ideal hairstyle for square faces because, although relatively short, it's still versatile. You can spike it, tousle it, smooth it back, part it, or just let it do what it wants to do.
Faux Hawk or spikes, anything with plenty of height and volume will complement your square jaw. Don't be afraid to grow out your hair a bit—think mid-length, erring on the short side.
Trendiest Caesar Haircuts to Try This Season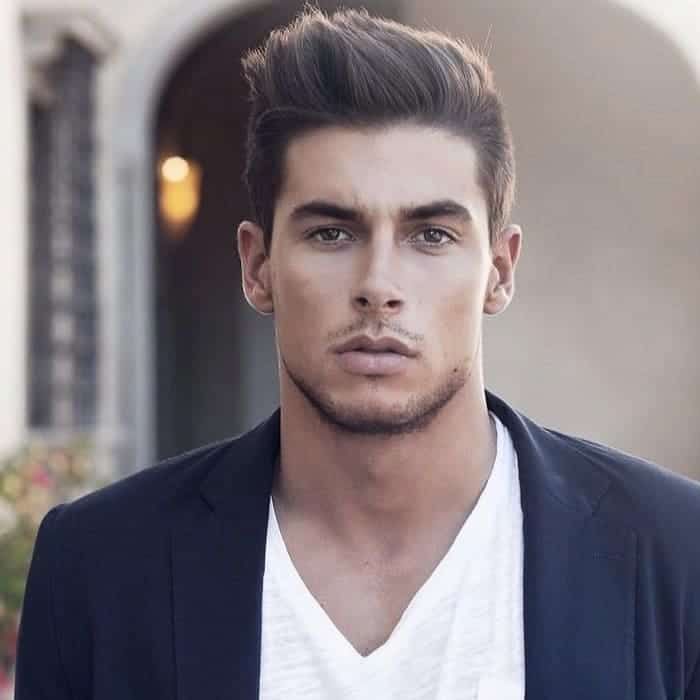 With so many men's hairstyles for square faces, you'll discover the 'do that flatters your facial shape and features better than any other haircut you've ever tried. What brings out your chiseled jaw?