A front hair braid is such a great way to elevate your hairstyles this year. Start from the fact that you can do one yourself, without even scheduling an appointment with the hairdresser. The ways to do it are very versatile, which means you'll have plenty to choose from.
Glamorous Front Braid Hairstyles
The gorgeous list of 11 front braided hairstyles includes some classic and easy choices, updos, half-up styles and even ponytails. Even the most selective ladies will be able to choose their favorites.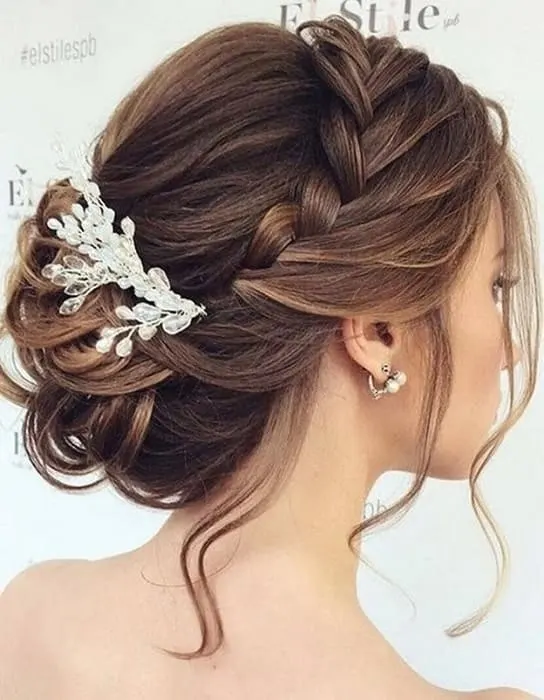 Updos can still include a front side braid and a stunning boho part in the back.
Ideal for: This braided hairdo is ideal for weddings especially upcoming brides who also love sophisticated looks.
How to Style: Experiment with whichever braid you like in the front. It can be French, Dutch, lace braid, literally any type that you like. That's the beauty of the hairstyle. Do the rest of the hair in a very messy updo. Don't forget to leave some curly strands for a romantic finish. The women who like hair accessories should definitely add some to the final look.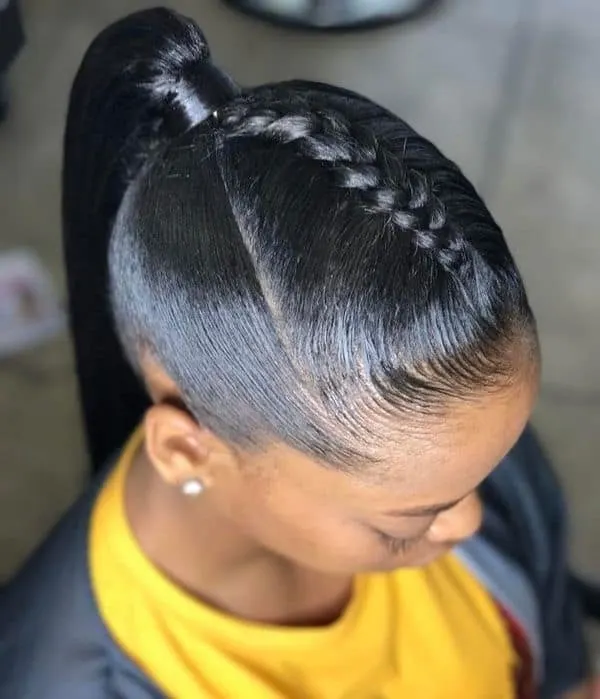 Even a ponytail can be so much better when you add braids to it. There is no need to think of styles because we found the coolest one for you.
Ideal for: This front braid will definitely look much better for women who have long hair. The braided pony should be long, sleek and shiny.
How to Style: Start with an oversized French braid in the front. Feel free to add more to the sides to get that edgy vibe. Take the pony very high up. If you feel like it's a bit too much for you, schedule an appointment with your hairstylist for the next big event.
3. Boho Mix of Braids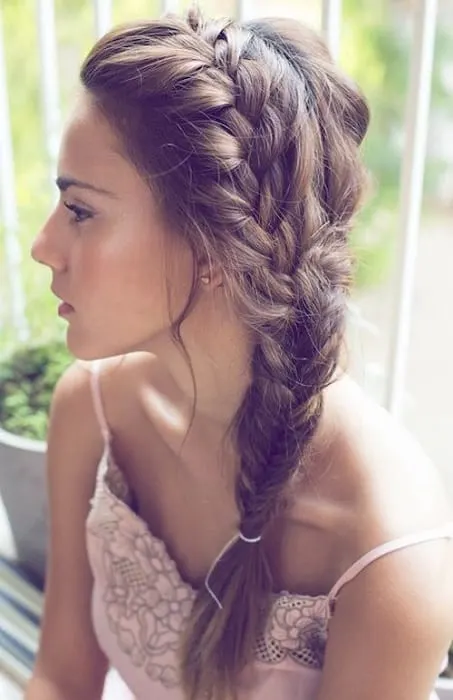 Whenever you are in the need of a hairstyle that is chic but does not take too much of your time, this could be the one.
Ideal for: The boho front hair braids will be perfect for a bridesmaid at a summer wedding. It can also be a great choice for your summer vacation to match the fun outfits.
How to Style: The first step is to create a rich Dutch braid in the front, and stop at the point where your ear starts. Do another braid that comes from the other side. Combine the two in a romantic side fishtail braid.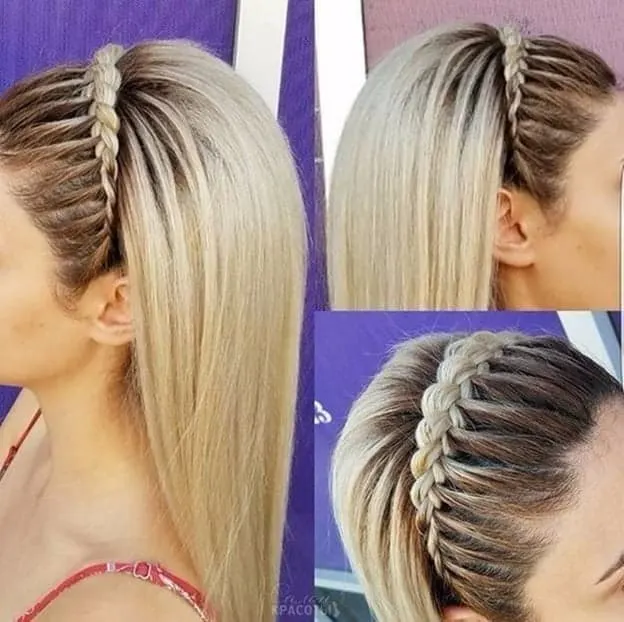 The front lace braid is such a fun way to upgrade your everyday look. You'll find it so easy to do.
Ideal for: It's great for sophisticated ladies who are always on the go. You definitely need a hairdo which is pretty, fashionable and easy to do.
How to Style: Do a lace braid in the front hair, and add some volume to the back once you're done.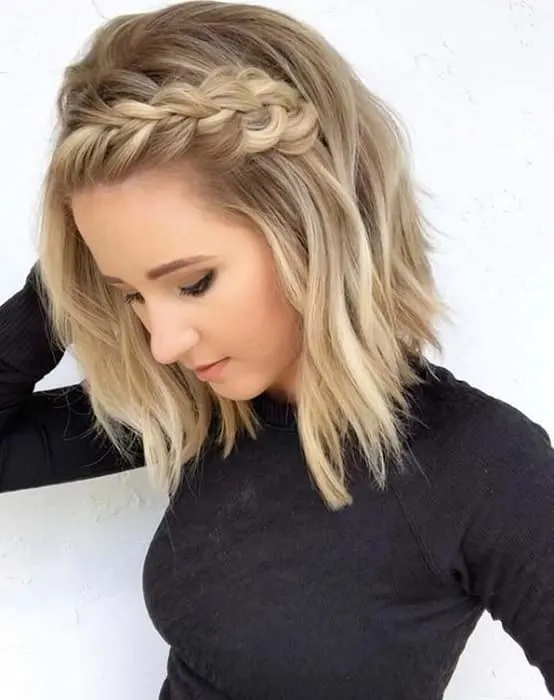 When you simply don't have too much time to experiment with hairstyles, this front side braid is one of those very simple manes that will take you only minutes.
Ideal for: No need to spend hours on a hairstyle, so even the busiest ladies will be able to copy it.
How to Style: Get a front section of your hair and start braiding it. It's your choice whether you'll opt for a French, Dutch, or another type of braid. Pin it to the side to finish off.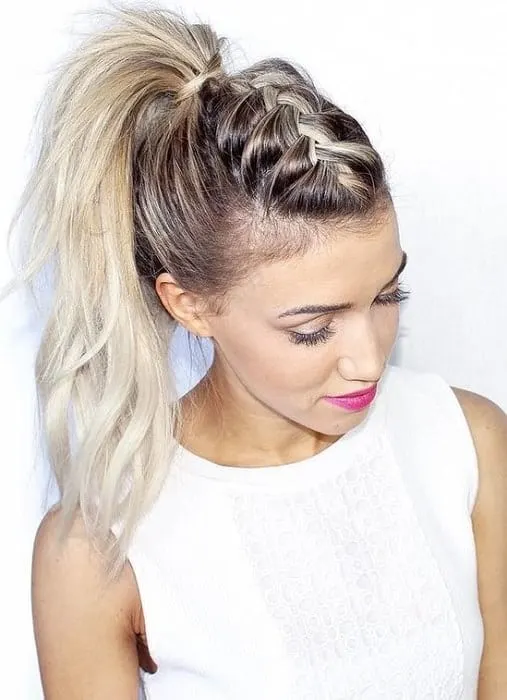 Messy hairdos are always a delight because you don't have to try and make things perfect. On the contrary, the messier, the better.
Ideal for: The messy pony is so cute!
How to Style: The first step is a front hair braid. This hairstyle is done with a classic French braid. But this can vary according to your preferences. Put the wavy pony up and that's how you get a trendy hairdo.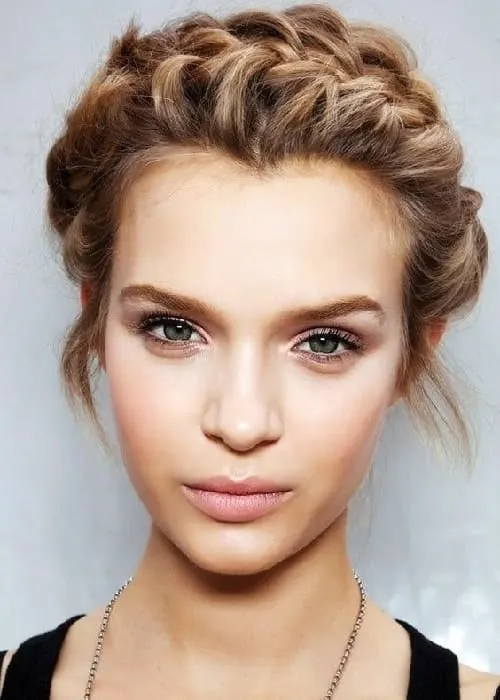 This is probably the most popular braids styles ever! The first thought that comes to mind when someone mentions front braided hairdo is definitely the milkmaid.
Ideal for: The braided updo will really serve you for so many events. It can be very chic for every day, especially if it's messy. When you do it slick and elegant it will be great for parties at night.
How to Style: Just do a French braid that goes around your head. You can always leave a few strands here and there and curl them later.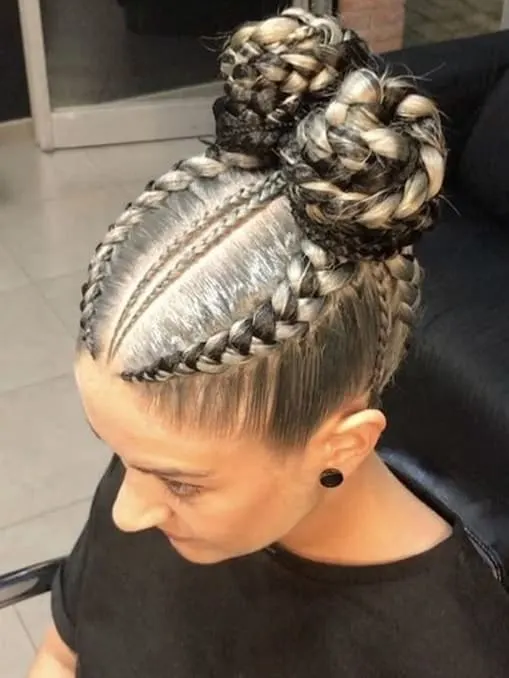 You can never get enough of braids! Mix and match them to get a very eye-catching hairdo.
Ideal for: When you feel very much into braids and want a unique mane, this can be your choice.
How to Style: These braids are so delicate and perfect, you might want to visit a hairstylist to help you out. Opt for front braidings, and put them into chic space buns.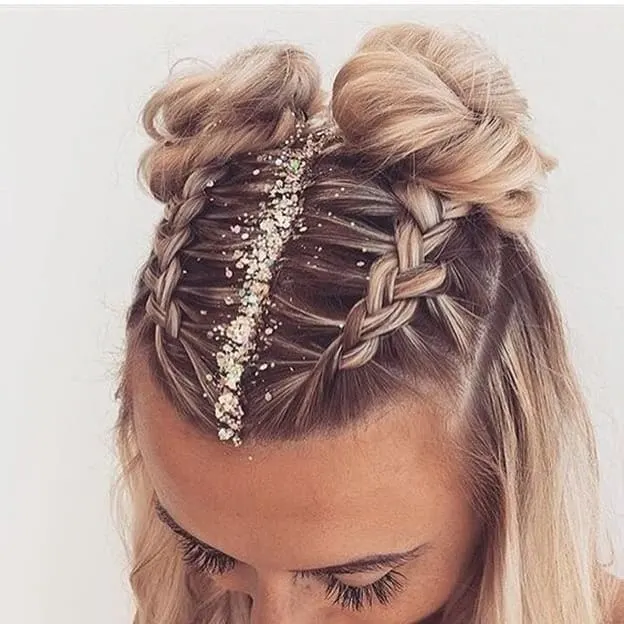 Double buns are the favorite hairstyle of popular stars at the moment.
Ideal for: Younger ladies are usually the ones who are obsessed with half buns.
How to Style: You'll find the buns to be a very simple hairstyle and one that you can get creative with. When it comes to the braids in the front hair, just choose your favorite style. This is a half-up mane, so work just with the top part of the hair.
10. Triple Front Hair Braids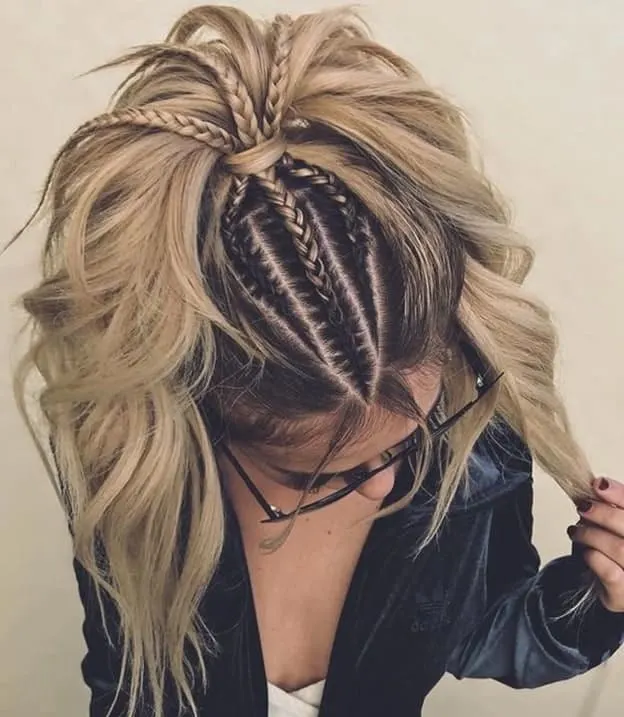 One front braid is never enough!
Ideal for: Great for nights out when you want to keep things sassy and fun.
How to Style: Do three statement braids in the front, and put them up in a high pony. The triangle pattern they create makes the hairstyles so much more interesting.
11. Oversized Front Hair Side Braid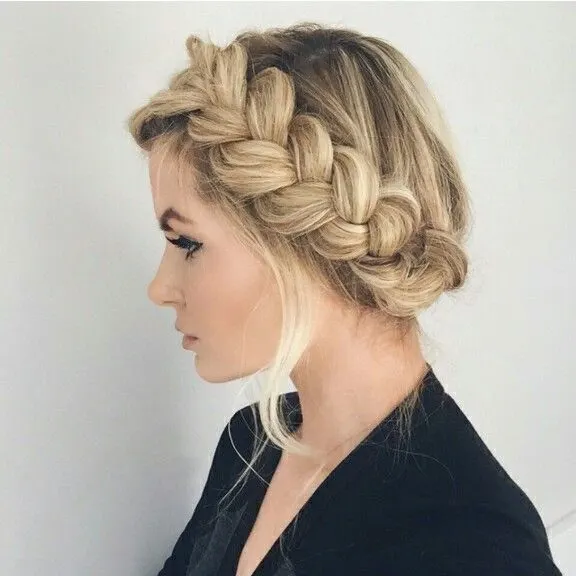 The bigger your front side French braid is, the more people will have their eyes on it.
Ideal for: It's perfect for ladies who love excessive manes and are not afraid to rock them.
How to Style: Choose a type of front hair braid that you like and make it big by messing it up with your fingers.