Hopefully, you're not looking for a list of cute and unique hair colors for long hair because such a list is never-ending. Some hues are more eye-catching than others, however, and some color combinations are more unexpected, thus making them one-of-a-kind. Long hair gives you a roomy canvas with which to experiment. Your hair is the one thing on your body you can easily change, and if you hate what you do, it grows back in time. What's the harm in trying a unique new color?
These Unique Hair Colors for Long Hair Put Rapunzel to Shame
There's a whole wide world of unique hair colors for long hair. What's your idea of unique? Think about the shades that really stand out to you. Think about color palettes and combos you rarely ever see in the real world. Be bold. Get creative. Don't limit yourself if you're genuinely searching for a splashy, attention-grabbing color. You can go with a traditional hue, such as a rare shade of red, platinum, or caramel. Mermaid colors and unicorn locks work beautifully with lengthy locks, too.
1. Oxblood and Honey
Remember, cute and unique hair colors for long hair come in all hues, styles, and designs. Just because you have long hair, it doesn't mean you have to go for an all-over color. Eye-catching highlights and streaks change the entire appearance of your coiffure, but they're easy to do, and maintenance isn't as time-consuming or expensive. Look at how the honey highlights brighten the hair, but the burgundy streaks bring the drama.
Dark & Honey Blonde Hair Color Ideas
2. Darkly Dramatic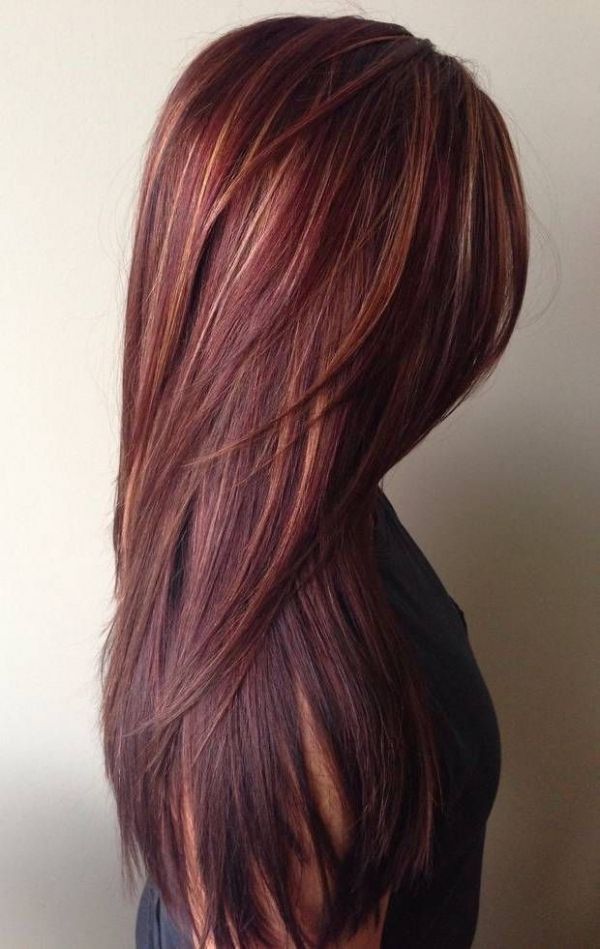 Dark, non-traditional colors look spectacular on dark hair. This shade isn't quite red, nor is it burgundy, precisely. It's a rich mix between the two with a few well-placed highlights in golden tones.
3. Caramel Drizzle
Caramel colors are on the cusp of a trend explosion at the moment. It's because they're so versatile. Caramel is the perfect balance between brown and blonde with so much dimension that it almost always looks natural.
Brown Hairstyles with Caramel Highlights
4. Almost Gray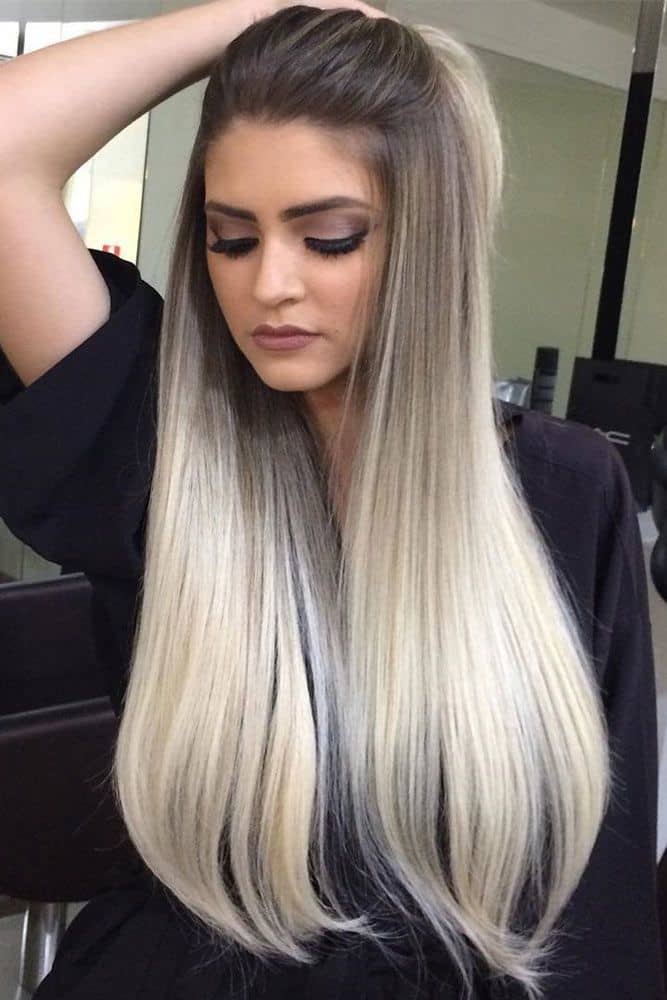 Experimentation is one of the best parts of having lengthy locks. In additional to playing around with the cut and style, you can also try out fun and unique hair colors for long hair. The platinum blonde half of this beautiful ombre look is so pale that it's almost gray, which allows you to get away with a fantasy color that's still technically acceptable in most professional environment.
Platinum, Copper and Chestnut Blonde Hairstyles
5. Buff Blonde
This color is so gorgeous with her skin tone. Though it's blonde, the ombre keeps it dark at the roots, and some highlights and lowlights throw off flashes of butterscotch and caramel, too. What a sweet treat!