You won't see midnight blue hair every day and that's what makes it a unique choice. If you frequently observe the relationship between women and their hair, you'd be able to notice how personally they take it upon themselves to keep it neat and personalized. For hair exposes a women's femininity, identity, and liberty. So, can you guess what it means for a woman to get midnight blue hair?
This deep (almost black) color comes nowhere close to being crazy as it does to being formal and classy. It is camouflaged as black within some light spectrums, but ironically, this midnight blue color appears under the sunlight. Therefore, when a woman acquires such hair color, the attributes of it get immersed within her. Such features that follow are that of conservatism and responsibility.
Beautiful Midnight Blue Hair Color Ideas
Here are 5 midnight blue hair dyes, which will exemplify what it looks and hopefully what it feels like to acquire such a hair color.
#1: Midnight Whisper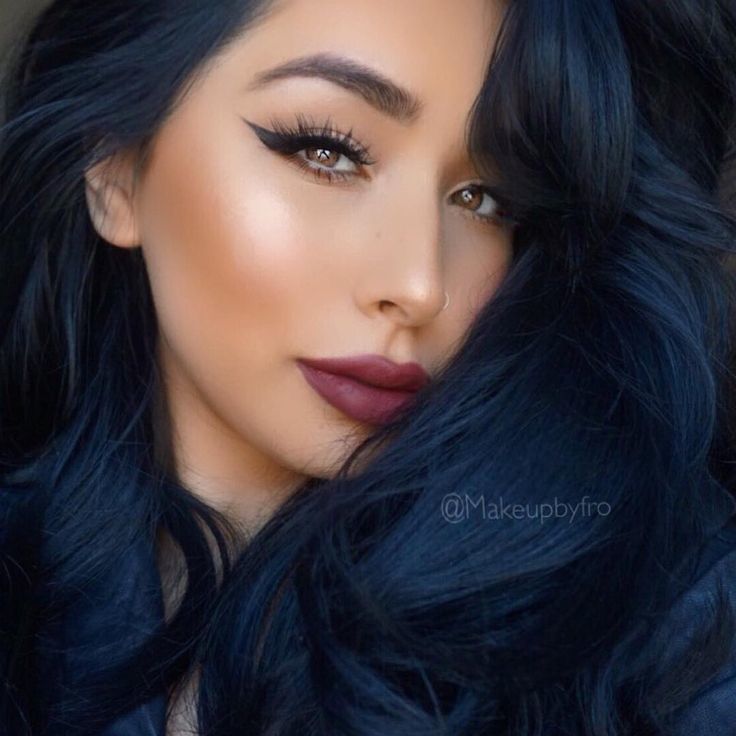 This midnight blue merged within your dark hair color can be easily mistaken for black, in the dark. One way of attaining a confident aura is by accumulating this deep blue hair color, for nothing can slay it more than midnight under the sun.
Exceptional Light Blue Hair Color Options
#2: Starry Nights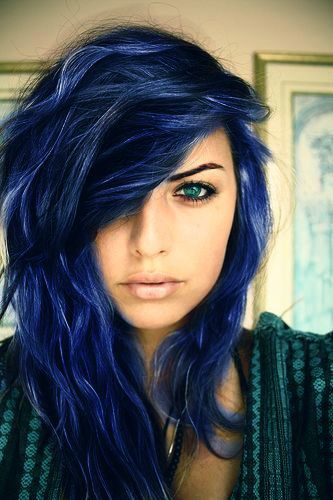 If you feel that wearing a deep blue hair color is a bit formal for your character, consider keeping some of your black hair evident and add a few light blue and white strands. This look will give your hair a feel of a night sky full of stars.
#3: Ombres and Blues
Try combining some gorgeous shades of black, midnight and navy blue to give your hair a different dimension. Those colors, in particular, will give your curls some extra oomph that will make them turn heads.
5 Dark Blue Hair Colors for Women
#4: Bobs and Blues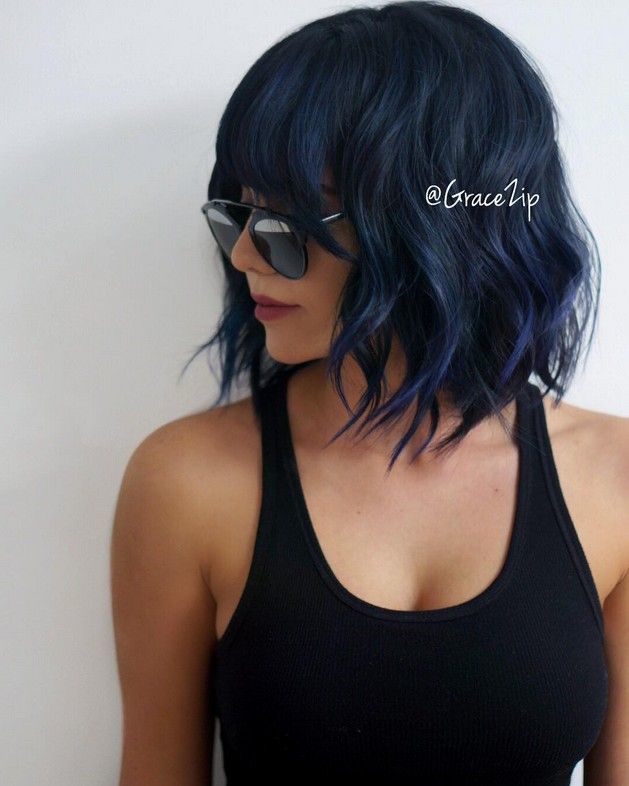 The combination of bobs and midnight blues is a great mixture to represent a women's liberation. Both the cut and the color signify a confident, independent and spirited woman.
#5: Degrade to Indigo
One beautiful color degradation is that from dark blue to indigo. Since midnight blue is considered a dark shade of indigo, there's no doubt their fusion will be just as natural. Not to mention the indigo will add some lightness to the weight of symbols that midnight blue holds.
Best Short Hairstyles for Teen Girls
After these examples, we hope you got an idea what it'd be like to have midnight blue hair. So, if you're wondering which color to dye your hair make sure to know what comes with it -from what it looks like to what it signifies.