Long brunette hair is a truly gorgeous and glamorous choice for women, as long as they take care of it properly. Regular washing and brushing help to keep the hair looking and feeling healthy.
Using a de-tangle brush can help to prevent stubborn knots and tangles. This will leave your hair looking and feeling totally touchable.
Long Brunette Hairstyles
Women with long brunette hair need to use certain tricks to help to make their hair look it's best. Long hair can look limp and lifeless if it does not have volume and texture.
Regular brushing with a special thick brush will help to build volume. Brushing from the roots also helps to boost the volume of the hairstyle.
If your brunette hair is naturally flat, you may also want to have layers put in. Layers can give your hairstyle a boost. We have illustrated this with some gorgeous and glamorous long haircuts.
Layered with a LightWave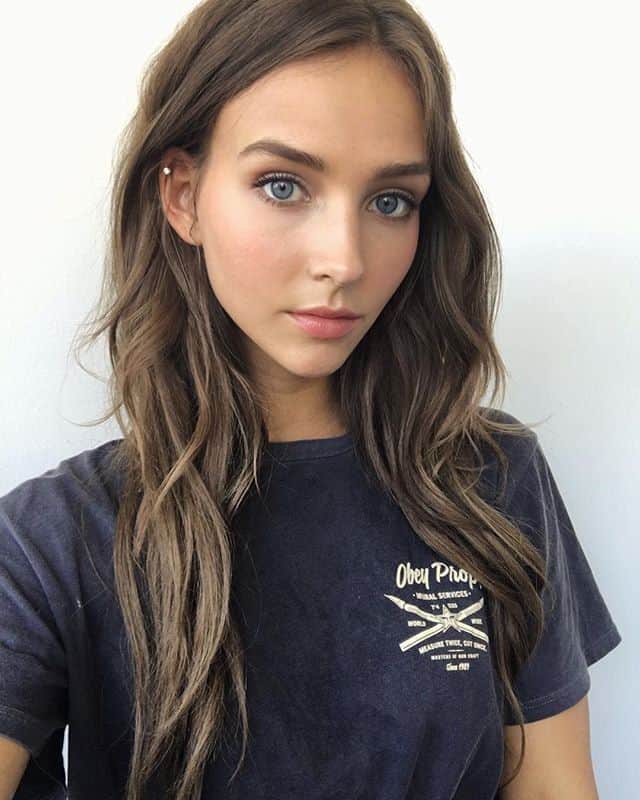 Top Brunette Balayage Hairstyles to Copy
Thick and Glamorous with a Golden Sheen
Long and Sleek Brunette Hairstyle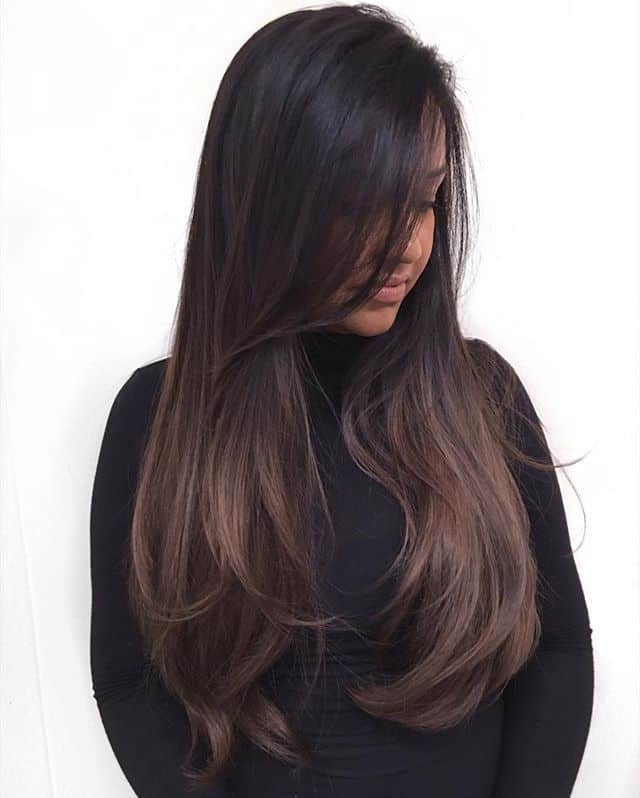 Gorgeous Symmetrical Long Hairstyle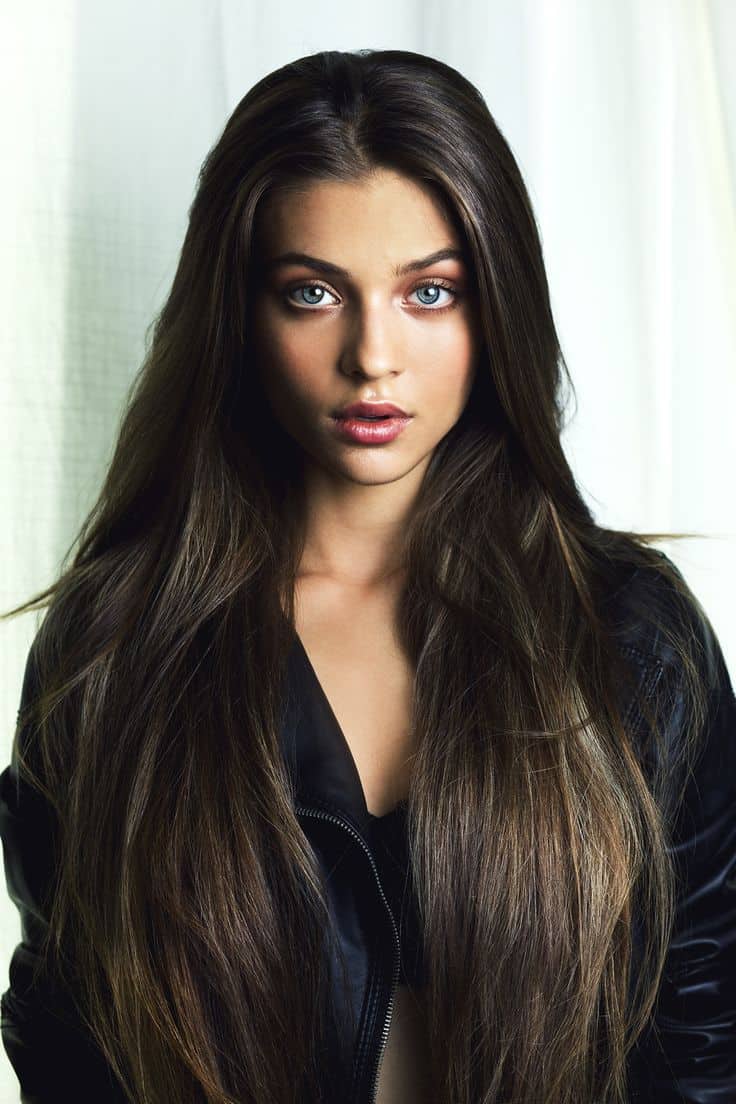 Long and Wavy Glamorous Haircut
Short Sassy Brunette Hairstyles
Waist Length Brunette Hairstyle
Perfect Large Waves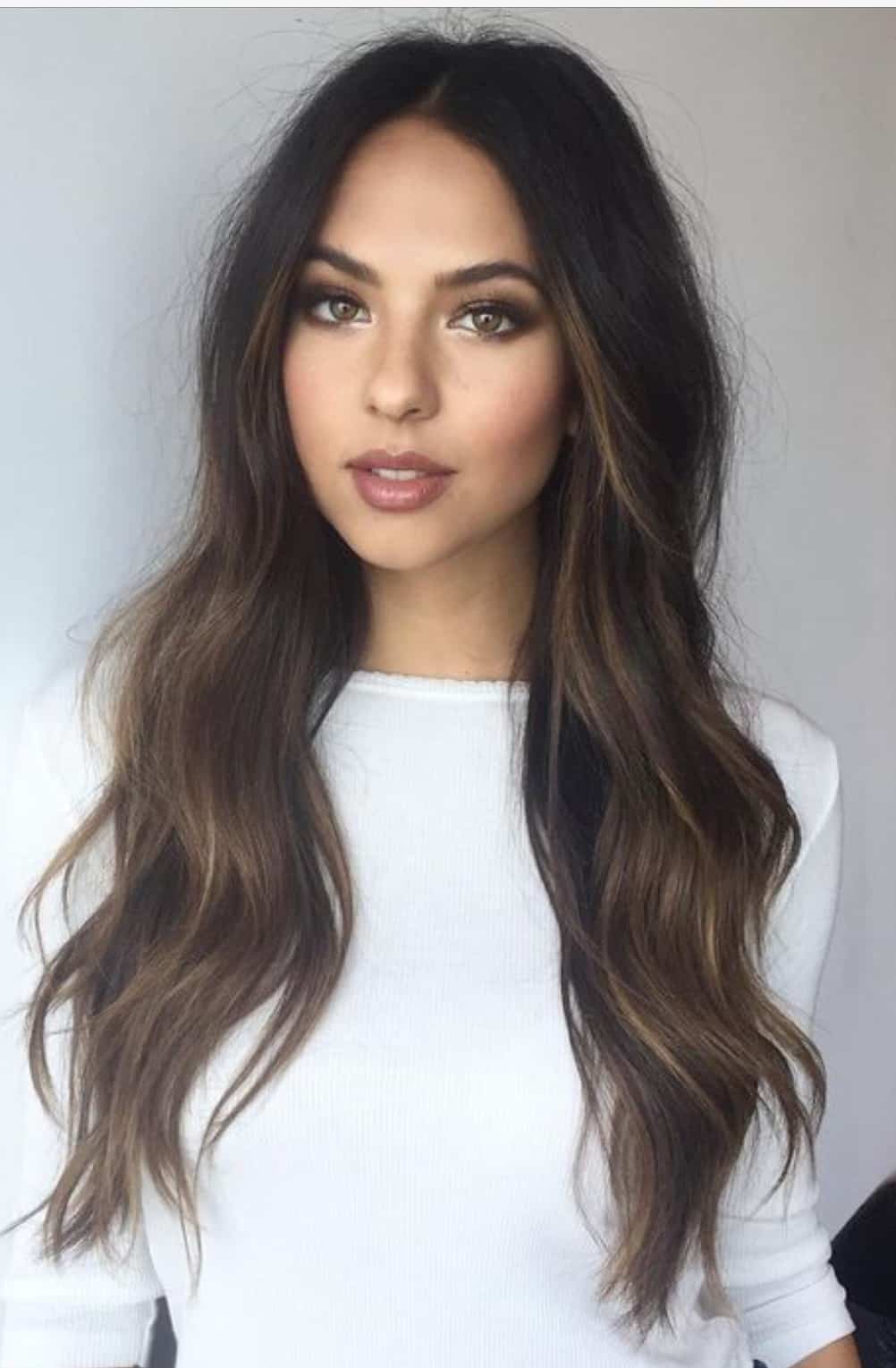 Modern Feathered Hair
Miss Your Long Hair? Grow Them Faster
Long brunette hair is so versatile. It can be casual or glamorous, depending on what you do with it. Try out some different style ideas from our list.