Are you a woman over 70 standing at the dawn of your life but still want to look fresh with a suitable hairstyle? If yes, we respect your fashion sense!
No matter how old a woman is, she always wants to look fabulous. With age hair usually loses its thickness and the volume often goes with it. That's why most of the hairstyles women wore when they were young, might not fit them when they get older.
Hair loses its color and integrity and becomes harder to style. All that is no reason to give up on your look. There are fantastic hairstyles for women over 70, which will make them look younger and brighter.
The search for the right hairstyle should start with the consideration of the hair type and face shape. Once the parameters are set, the choice becomes much easier.
Wonderful Hairstyles for Women Over 70
There are just as many hairstyles for women over 70 as there are for younger ladies. However, these hairstyles are different and might require more time to manage.
The older women get, the more care their hair requires. If the hair is properly cared for, then more and more hairstyle options become available. Usually, women over 70 go for shorter haircuts, such as pixies and bobs.
These styles are great since they usually make women look younger. However, there are some longer options to consider as well. Here are some different hairstyles we are offering here for women over 70 to help you make your choice.
1. Ultra Short Pixie Cut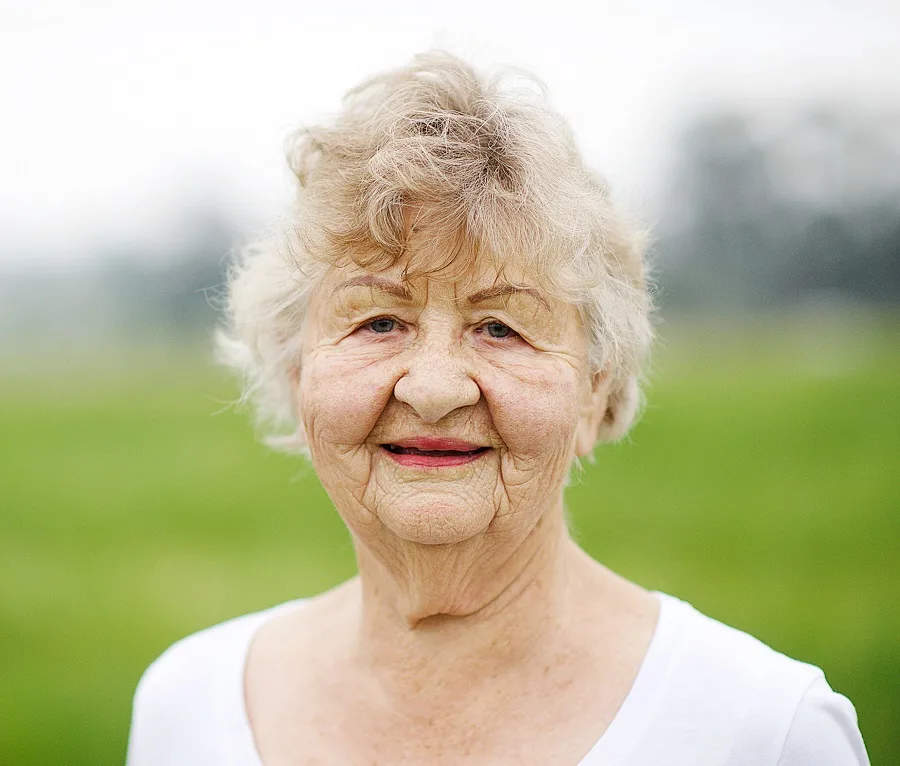 The best hairstyles for women over 70 would be short haircuts like this one. With its short length, it's easy to fix and maintain yet it makes you look chic and powerful.
2. Braided Lob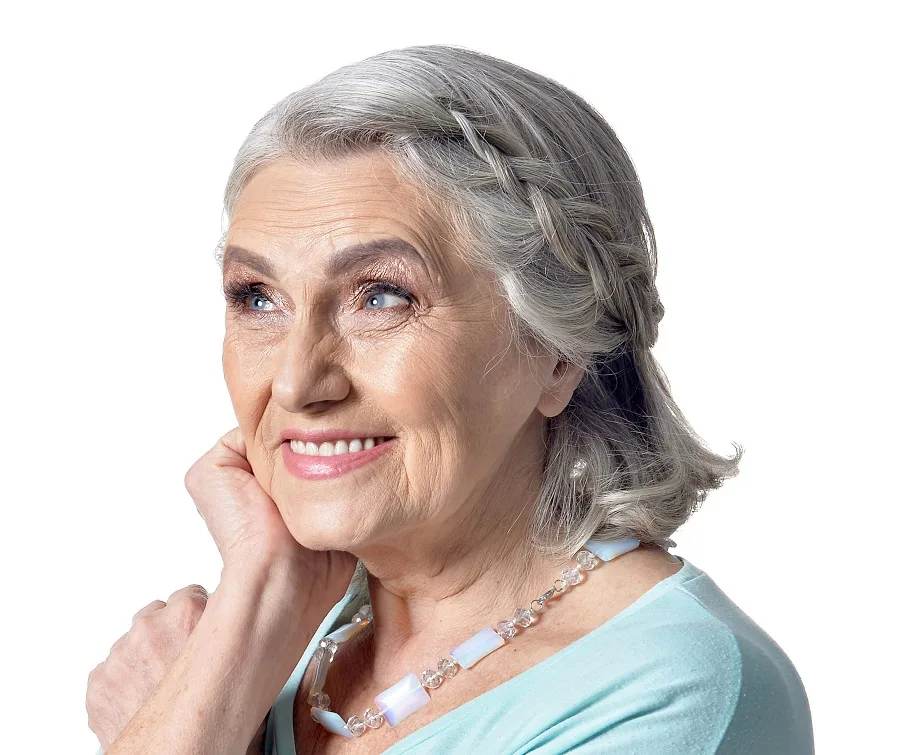 Of course, you can also go for a longer cut like this gorgeous bob. And if you have the energy and time for it, throw in a few braided hair strands for a younger and stylish look.
3. Purplish Bob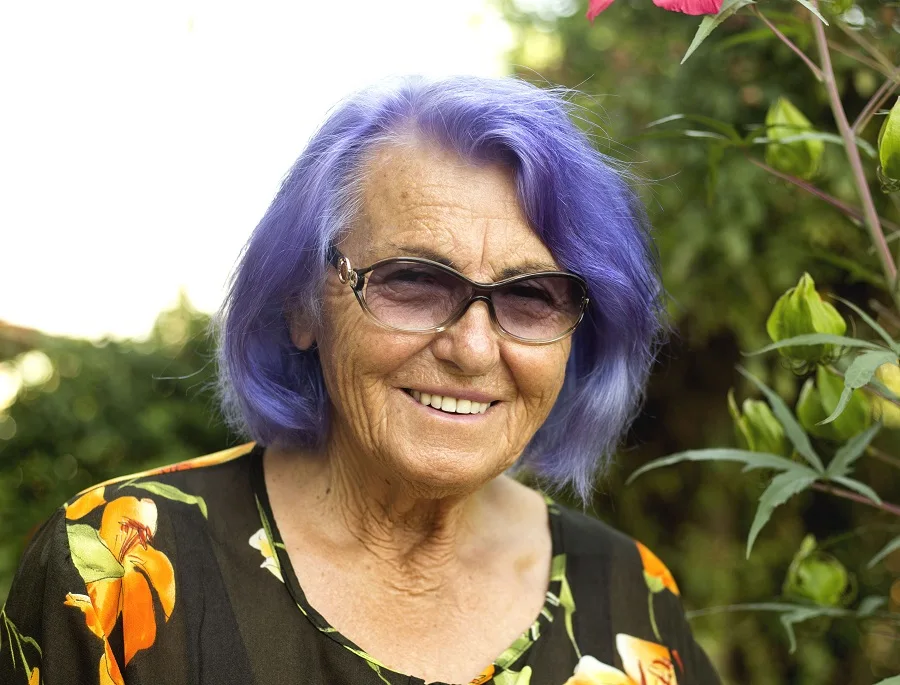 Who says women over 70 should stick with neutral hair colors only, and this picture proves it! The eye-catching purplish lob will certainly take years off your look.
4. Ginger Curly Lob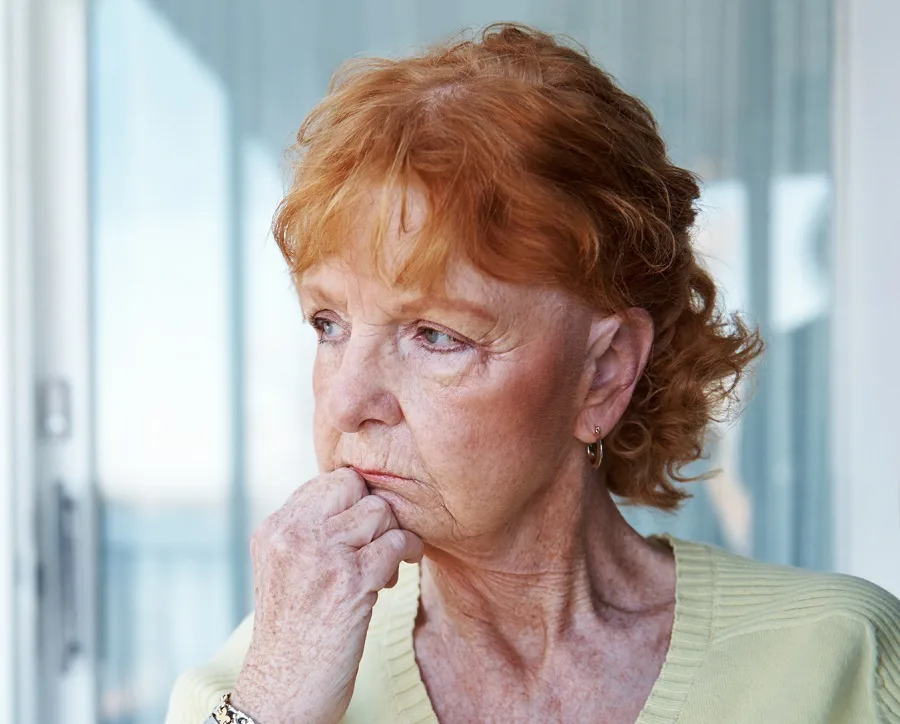 If you're overwhelmed with the thought of donning bright hair colors but also too bored with black, blonde, or brown hair color, ginger is the next best hair color for you. It's on the safe side but still looks more fun than other neutral hair colors so you get to enjoy the best of both worlds!
5. Updo with Blunt Bangs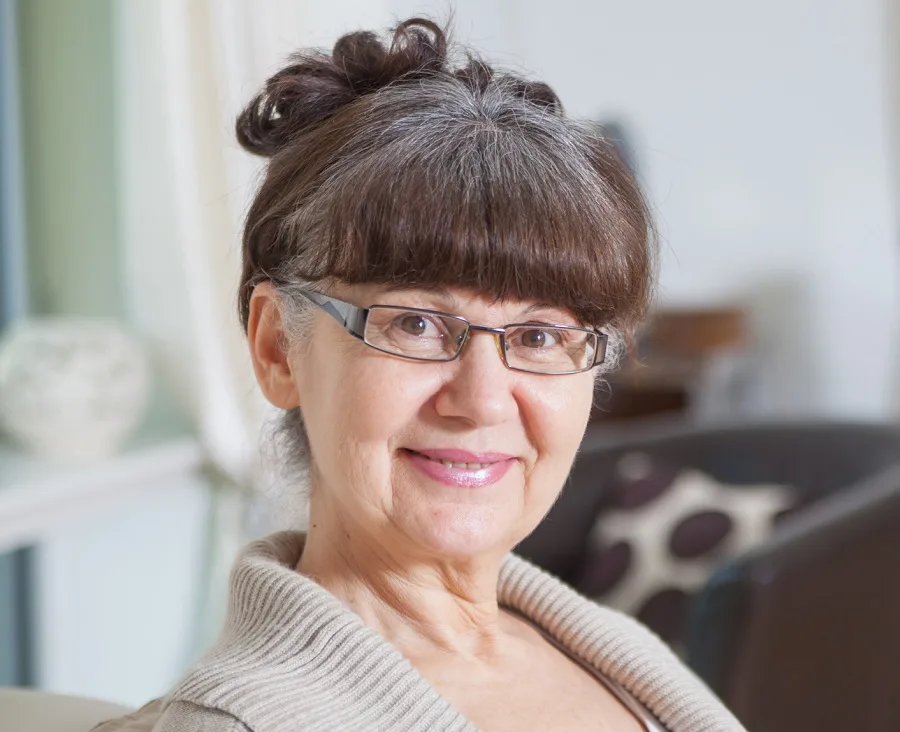 If you hate it when your hair gets in the way, twist it into an updo! But opt for blunt bangs if you still want to enjoy its face-framing benefits! The latter is perfect for those who wish to conceal their forehead or just simply wish to show off their beautiful face shape.
6. Side Ponytail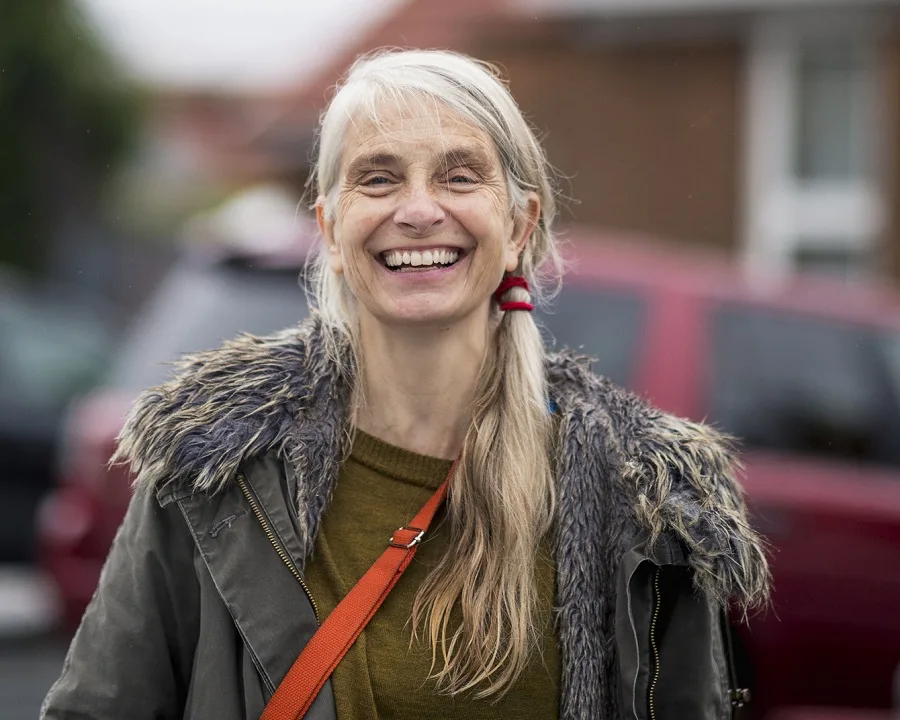 Yes, long hairstyles can still suit women over 70! In fact, it will make you look even younger. But if you want to get it your hair away from your face in the most stylish way possible, don a side ponytail.
7. Natural Lob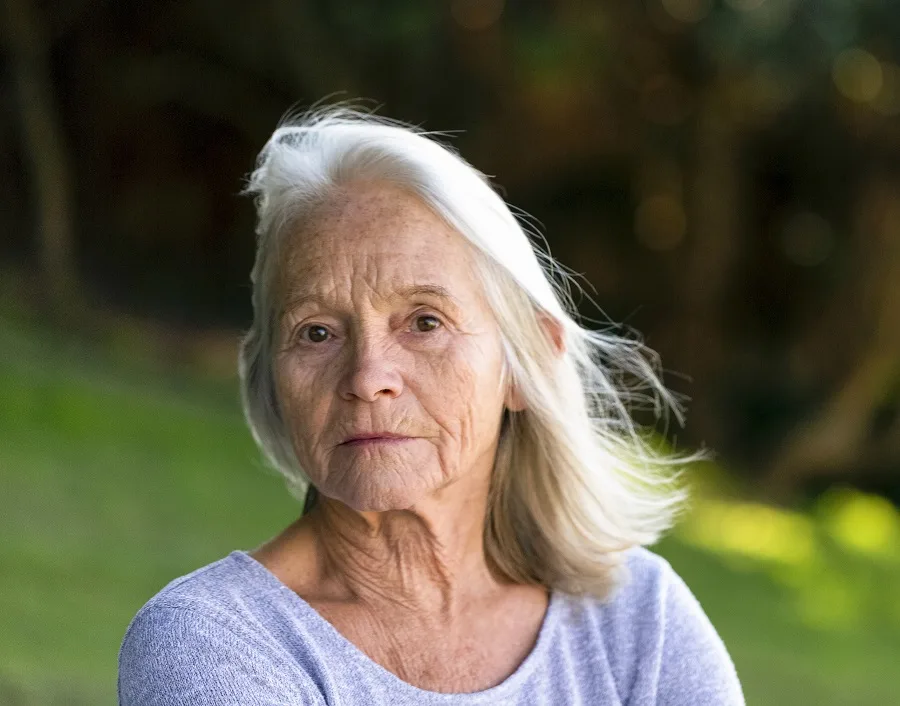 If you wish to keep things sweet and simple, show off your natural gray hair color in an easy-to-style-and-wear hairstyle like this gorgeous long bob.
8. Pinkish Geometric Bob with Bangs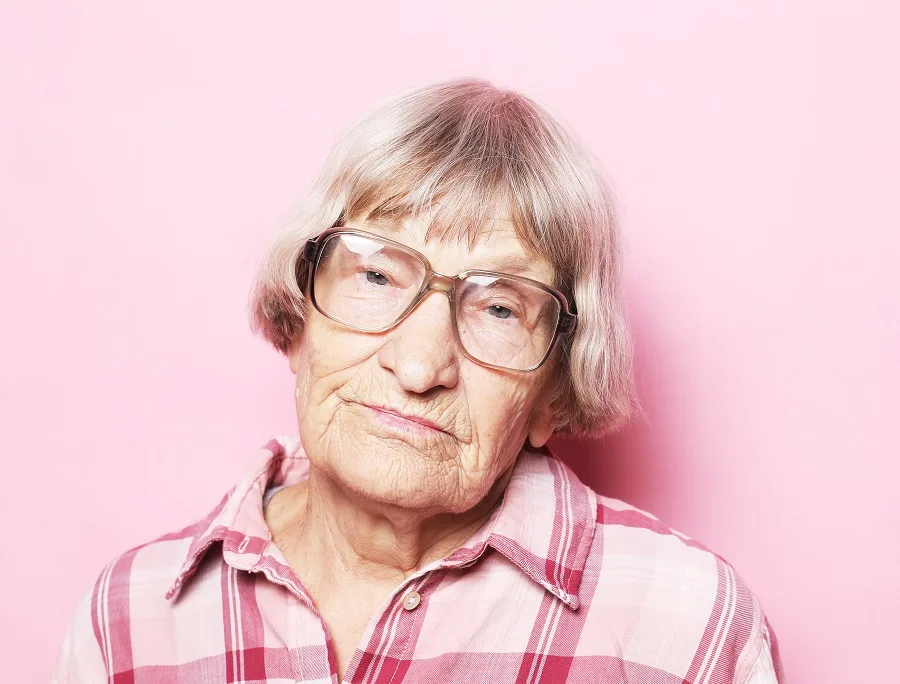 This is the classic bob that looks sharper and more gorgeous. What makes this one of the best hairstyles for women over 70 is it works oh so well with straight hair types. Plus, i's so easy to maintain!
And of course, we shouldn't forget about the slightly pinkish hair shade for that will make you stand out.
9. Blonde Layered Lob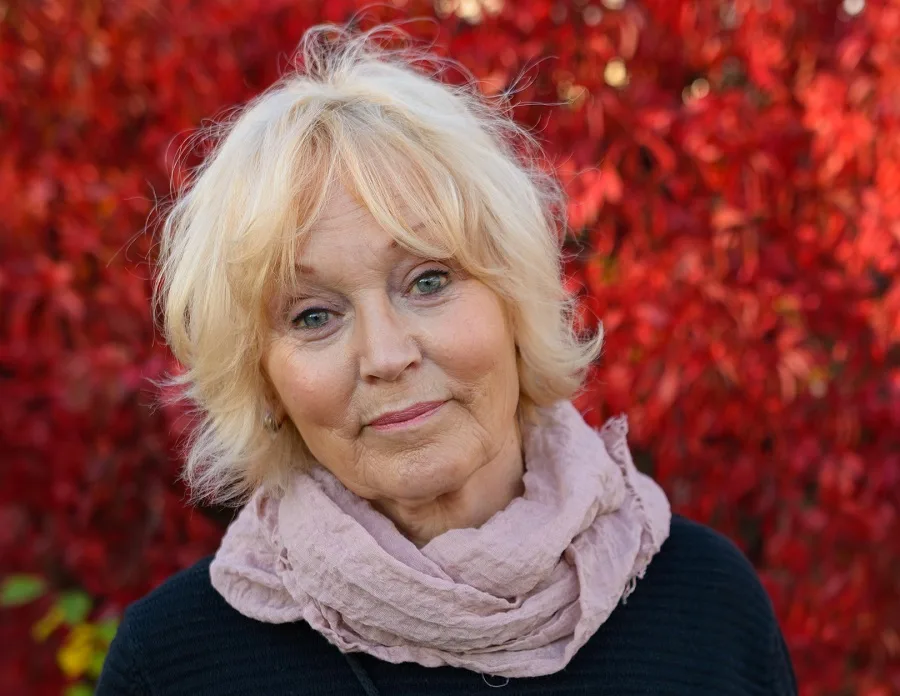 Do you want to look more stylish? Adding layers to your hair is the key! This layered lob creates a soft and wispy look that will suits your age quite well. And whether you admit it or not, the blonde hair color is a breath of fresh air from the usual grayish hair color that you have.
10. Orange Rounded Bob with Bangs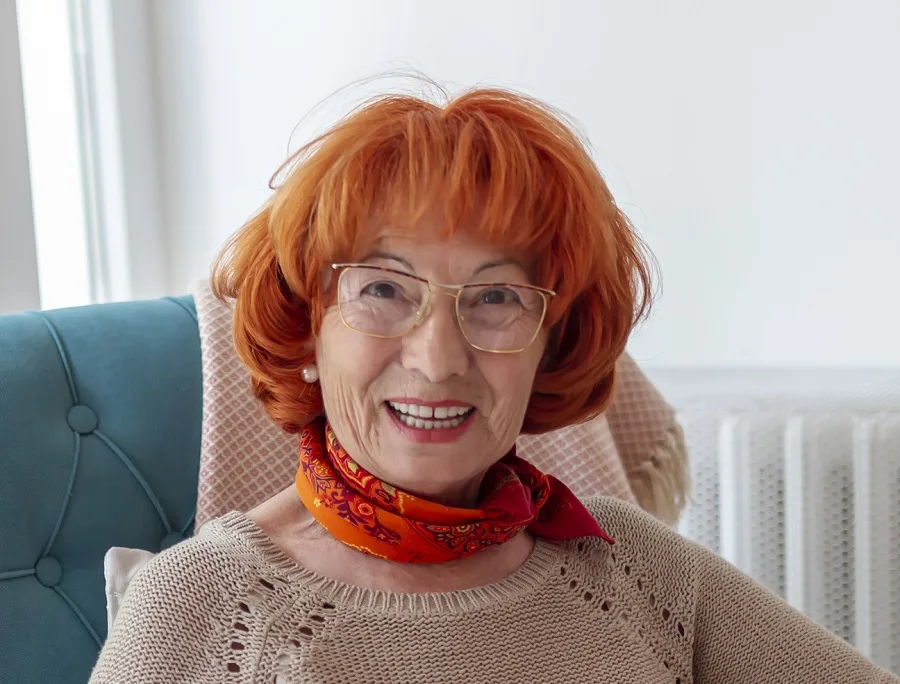 If you haven't tried a shocking color all your life, then your 70's may be the best time to do so! We highly recommend going for this bright orange shade injects a youthful vibe to your look while the rounded bob keeps your look more polished.
11. Curly Hairstyle for Women Over 70
If you're over 70, you would probably much rather spend your time relaxing or enjoying yourself. So get a low maintenance haircut like a short curly do the just requires you use a few curlers.
12. Fine Hairstyle for Older Women Over 70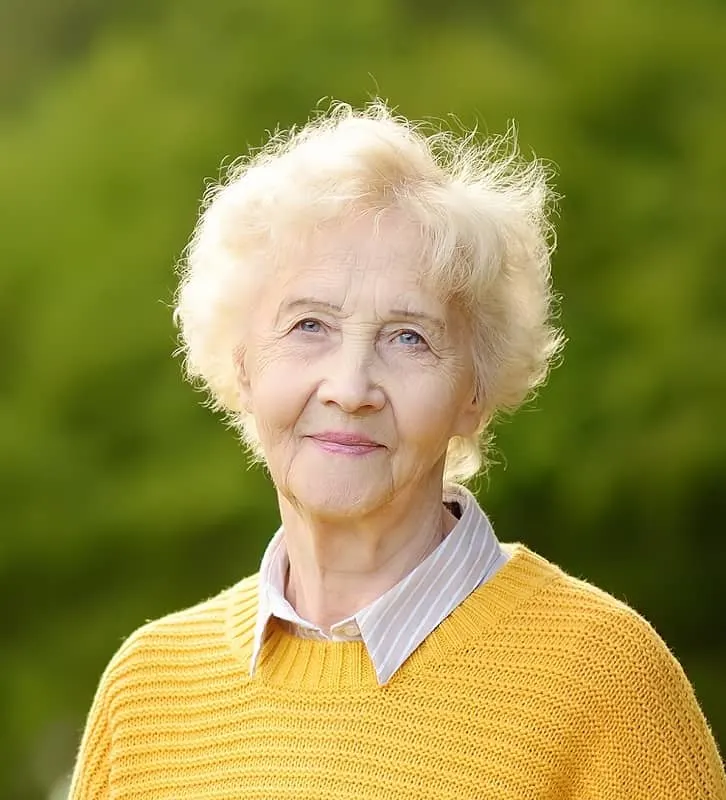 Thicken up your fine or thin hair with mousse and a quick blow-dry to get this soft texture on a short haircut. Use conditioner to keep your locks touchable and shiny.
13. Long Hairstyle for Women Over 70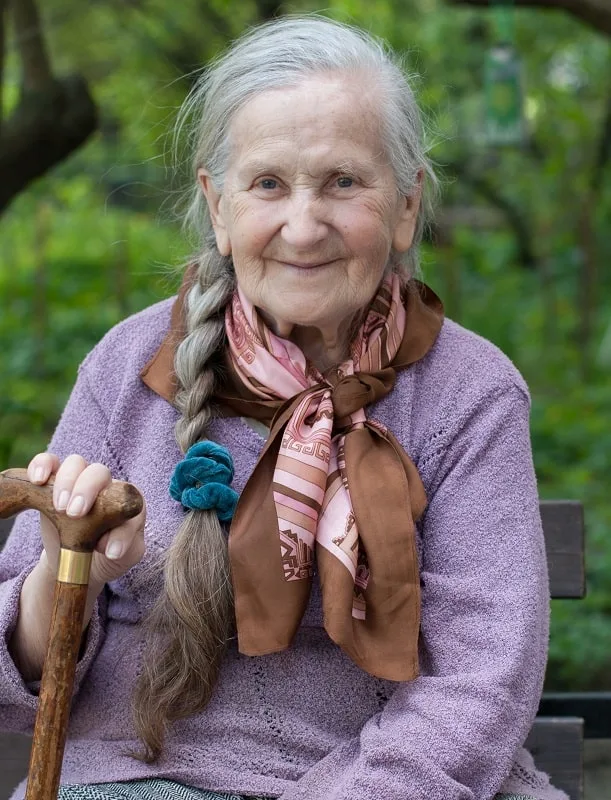 Are you one of the few women who chose to keep her hair long as you got older? Gather it into a side braid that drapes over your shoulder to flaunt length.
14. Hairstyle for Black Women Over 70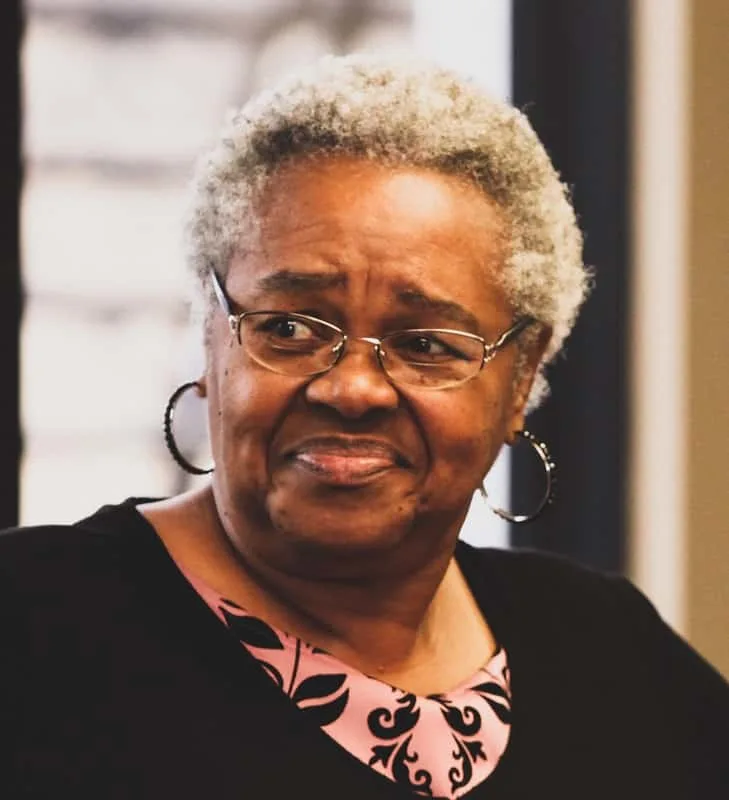 When you've decided to wear your hair natural, your curls will look their best on a short hairstyle kept to one inch or shorter. If you need more style, try adding blonde color.
15. Bob Haircut for Older Women Over 70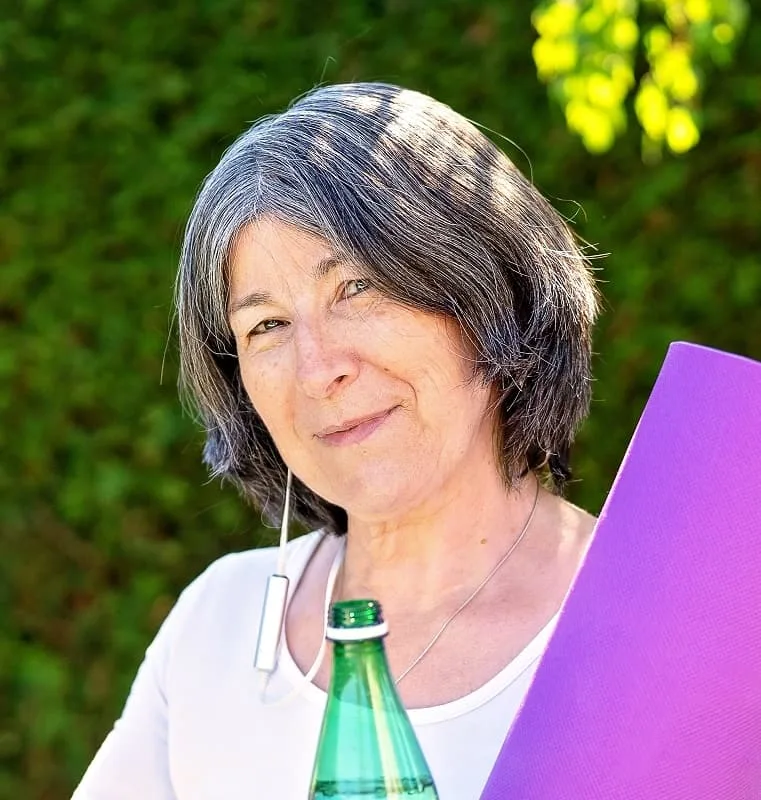 If your hair is naturally straight, you'll love how cute this low maintenance hairstyle is. Your salt and pepper hair will stay healthy and look its best with long layers that frame the face.
16. Short Hairstyle for Women Over 70 with Glasses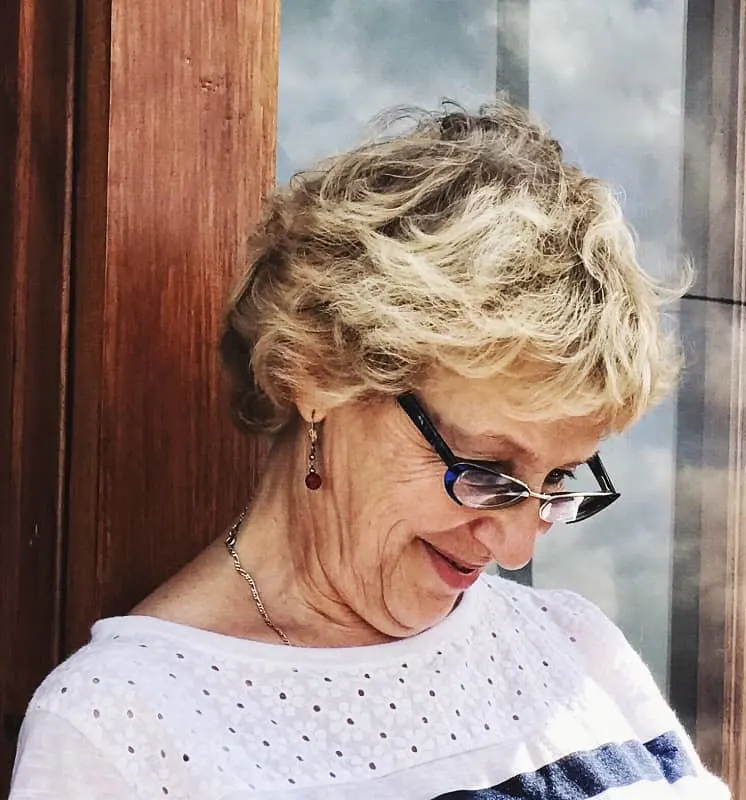 A short hairstyle with curly texture is a sophisticated yet youthful look for women over 70. Plus, if you wear glasses, you can get them in a contrasting color to blonde locks.
17. Short Haircut for Asian Women Over 70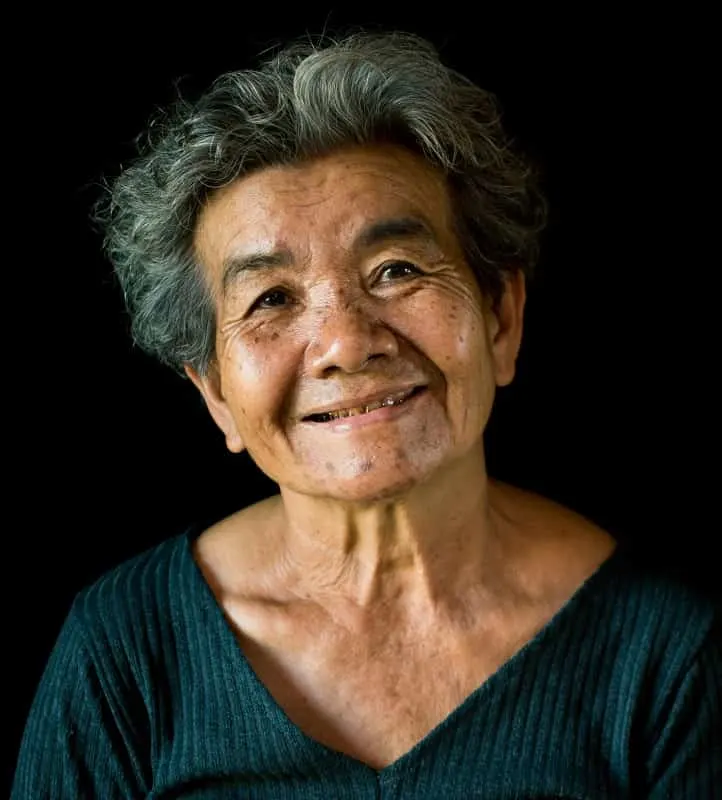 If you're an Asian woman, you probably have naturally black hair. Keep it off your face with this cute bob with soft waves. Leave it your natural hair color or add streaks of white for flair.
18. Short Wedge Haircut for Over 70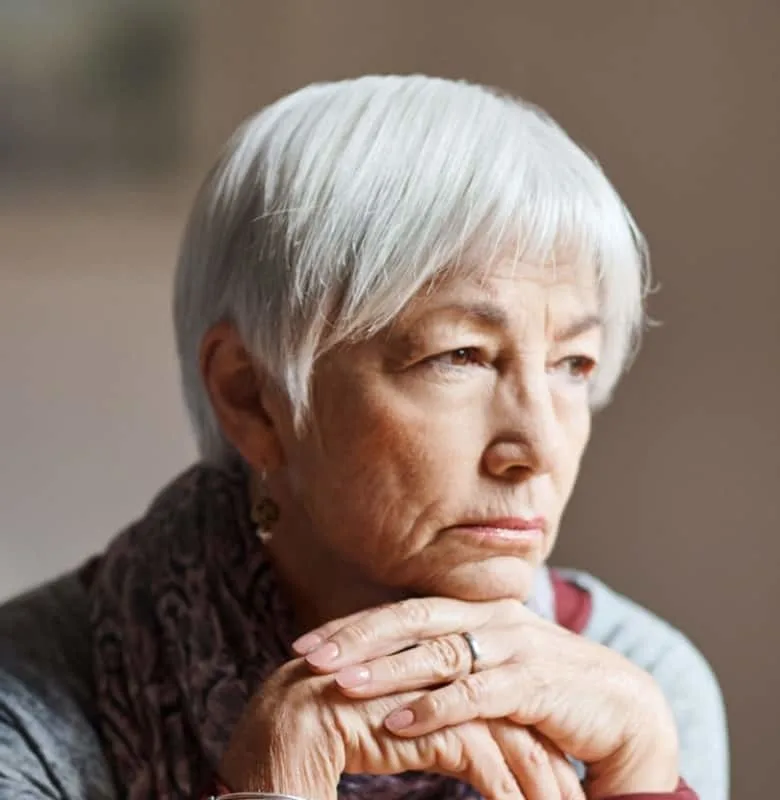 A wedge haircut for older women over 70 is a classy choice. The layers on it create the "wedge" shape in back and going white all over is the boldest way to embrace your naturally changing color.
19. Short Choppy Hairstyle for Over 70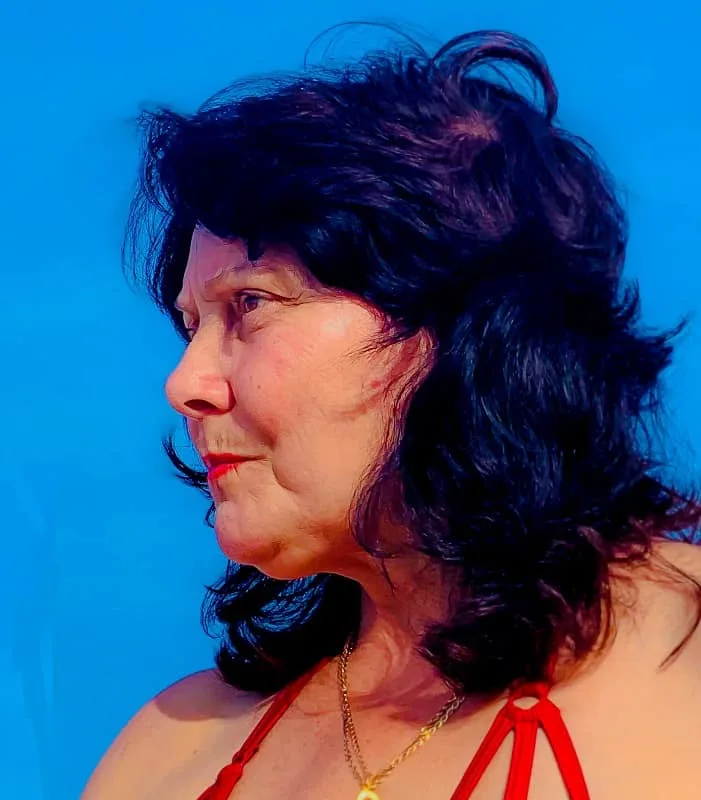 To get this choppy hairstyle, ask your stylist to cut in short layers at a variety of lengths. From there, you can either straighten the hair or use product to create texture with your fingers.
20. Over 70 Hairstyle with Bangs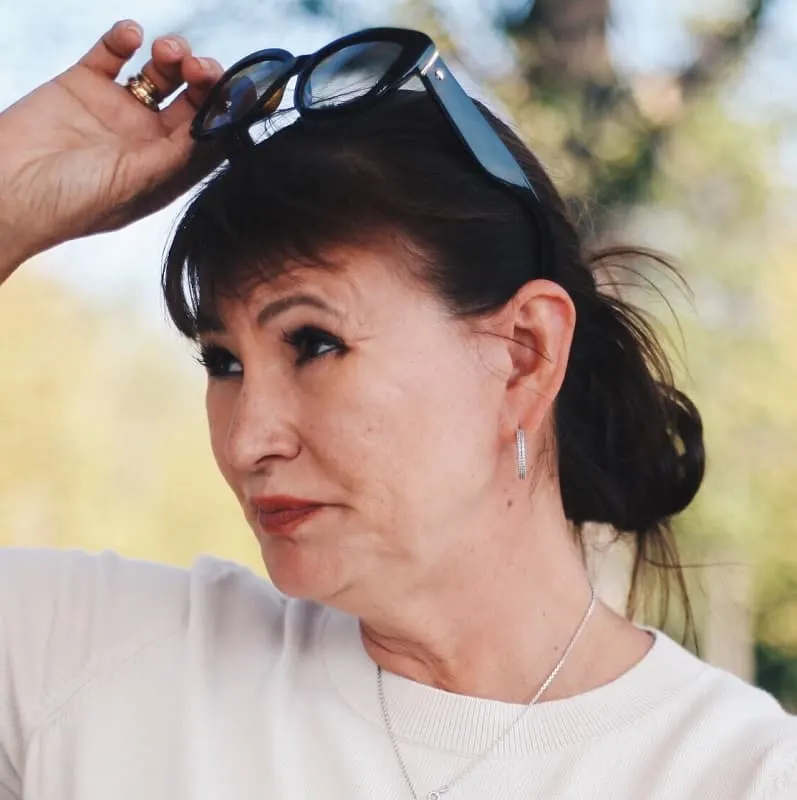 Just because you're over 70, that doesn't mean you can't still rock long hair. Gather it in a low bun and keep bangs straight to fall softly over your forehead.
21. Short Haircut for Women Over 70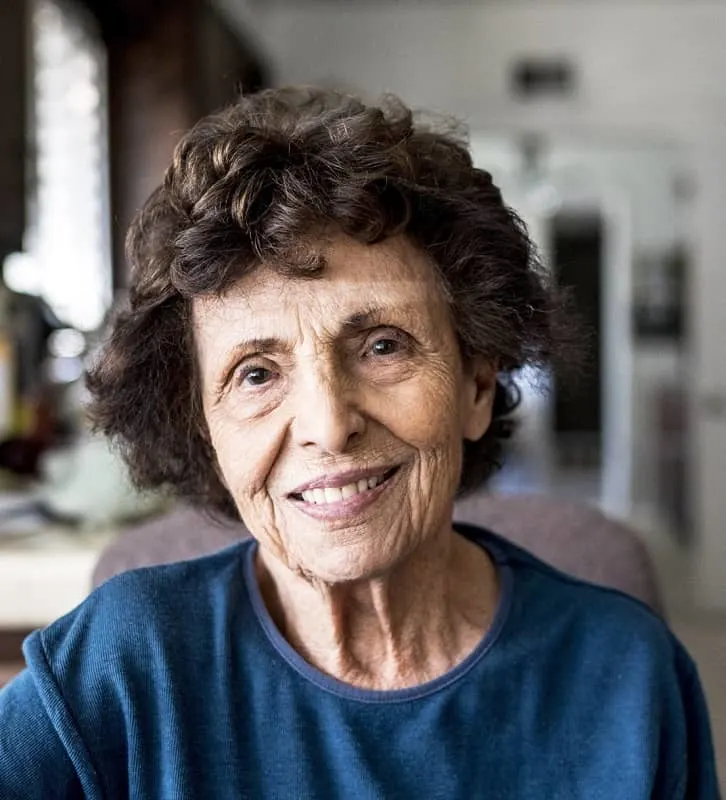 This short haircut is best for older women with thick hair. Cut it above the shoulders and use a round brush or hair curlers to get these large soft waves.
22. Two Ponytails for Older Women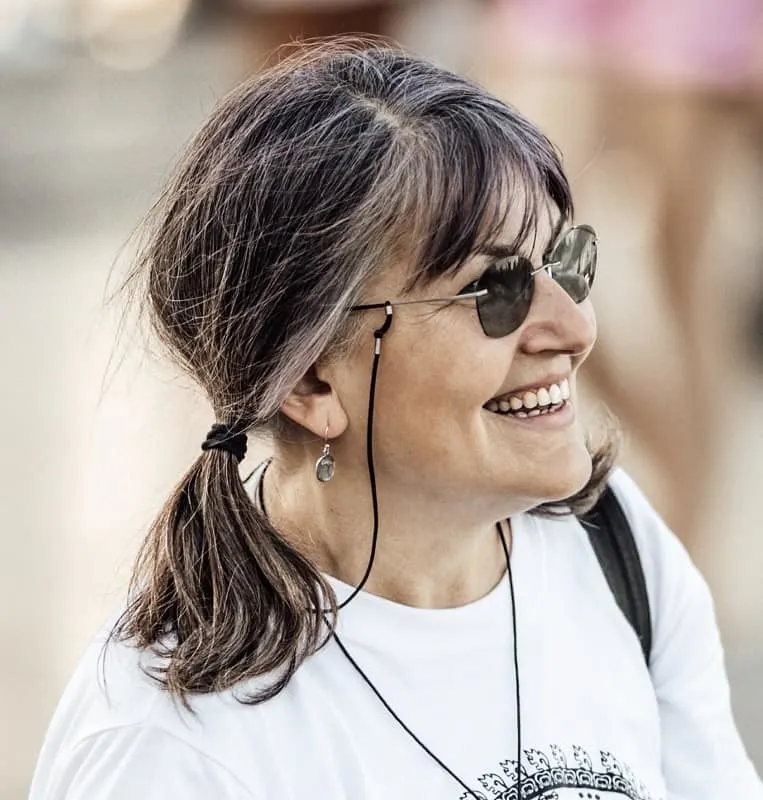 When you're out running errands or just going to lunch with the gals, form two low ponytails at ear level and secure with a neutral-colored elastic. Brush bangs straight and you're good to go!
23. Pixie Haircut for Women Over 70 with Fine Hair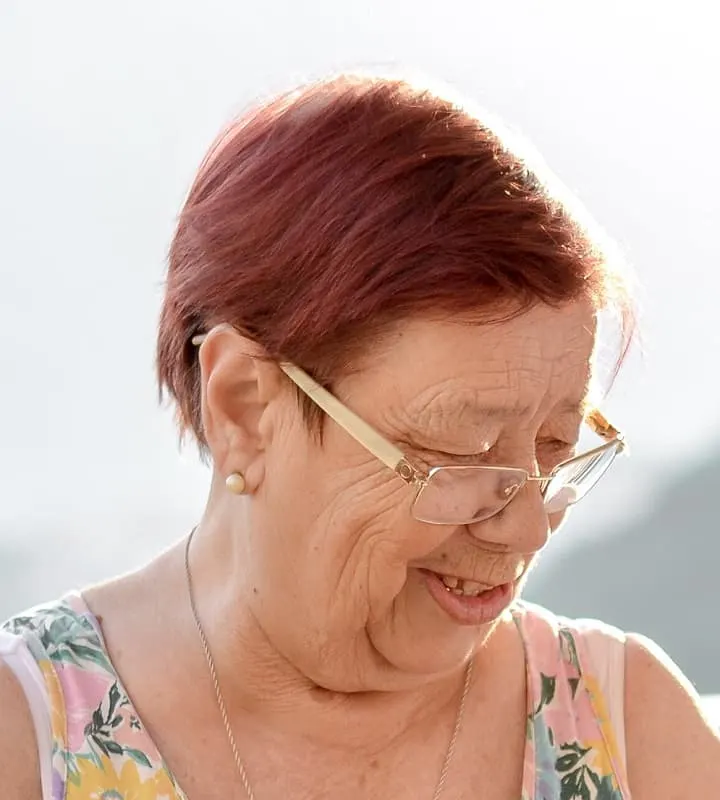 All you need to do with fine hair to get it styled up for the day is cut it short, form a side part and brush it to one side. Color it a bold shade like deep red for a punch of color.
24. Hairstyle for Women Over 70 With Glasses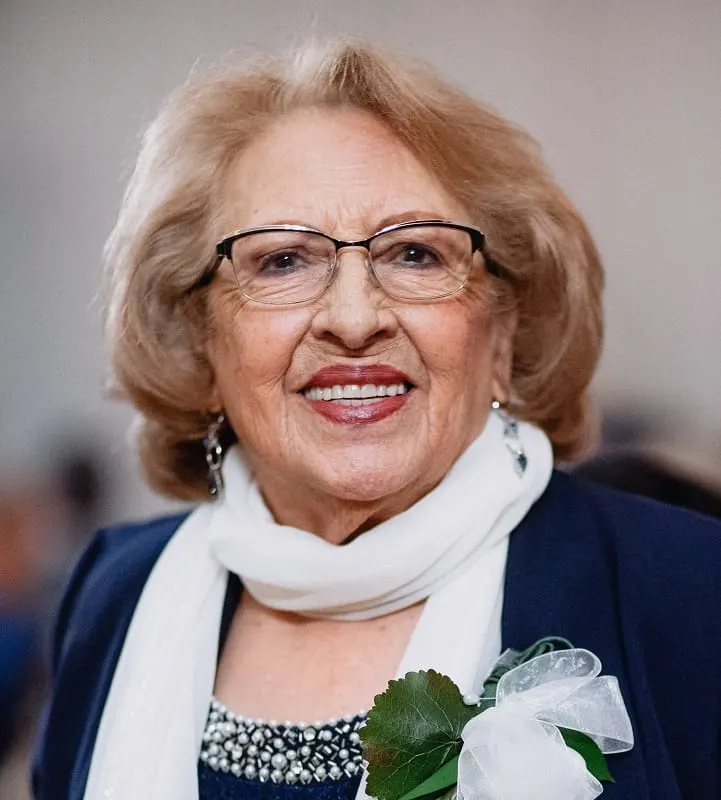 For a woman with a round face and glasses, try a shoulder-length haircut with waves or curls. You can brush a soft side bang in there or part it in the center and keep it off the face.
25. Long Messy Ponytail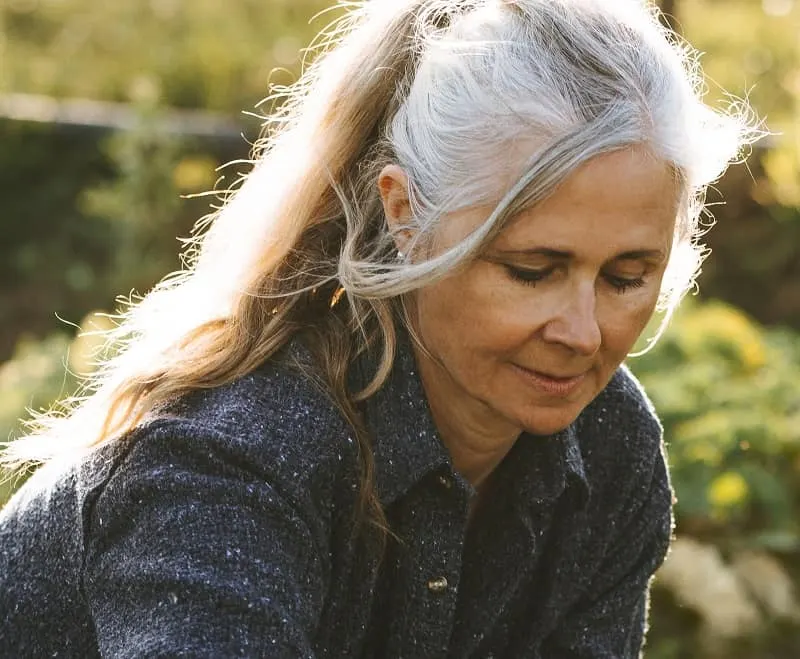 Tired of wearing your long hair down? Gather those locks in a low ponytail and don't worry about bumps or stray hairs. Tendrils around the face keep this look soft.
26. Shoulder-Length Wavy Hair for Older Woman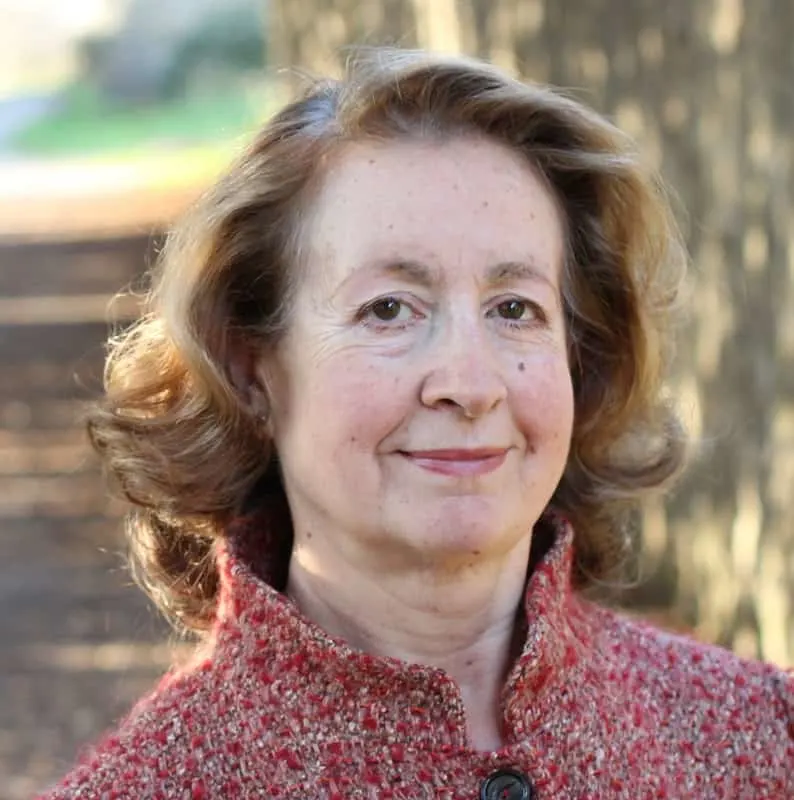 A short haircut that stops just below the nape of the neck is easy to manage. Use a few curling pins to get these soft waves that will add shape around an oval face.
27. Black and White Short Curly Haircut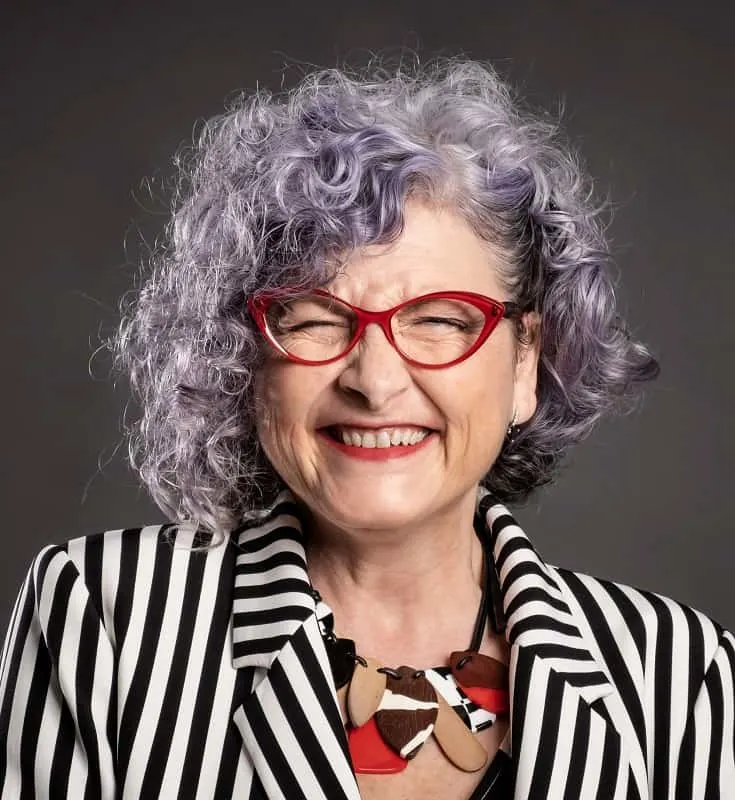 Cut a short bob at an asymmetrical angle and use a hair pin to hold back one side. The key to this look is all the curls and the black and white style that's super chic.
28. Short Style with Waves for Women with Glasses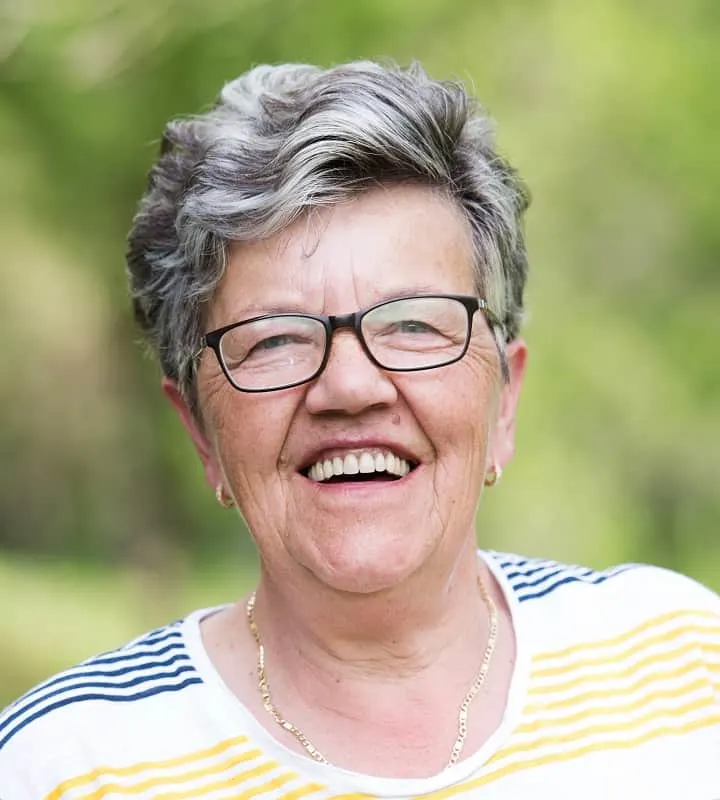 If you have an oval-shaped face and wear glasses, try out this haircut that's long on top and short on the sides. Use a rolling brush and hair dryer to get the soft waves.
29. Tight Ballerina Bun for Older Women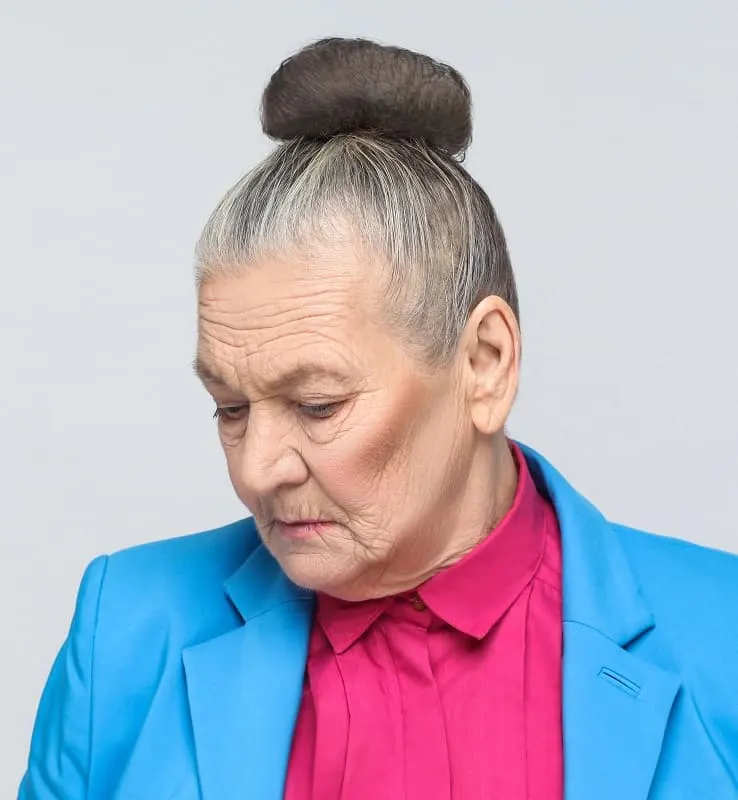 Feel like a ballerina even if you're in your old age! Comb up the hair into a high pony and wrap the hair tightly around the base. Secure with a fun hair tie or a hair net to keep stray hairs intact.
30. Straight Blonde Hair with Bangs
For both women with round faces and wide foreheads, a short hairstyle with long straight bangs is just the thing to help with framing. And just because you're older doesn't mean you can't still rock a fun blonde color!
31. Short Blonde Pixie for Oval Faces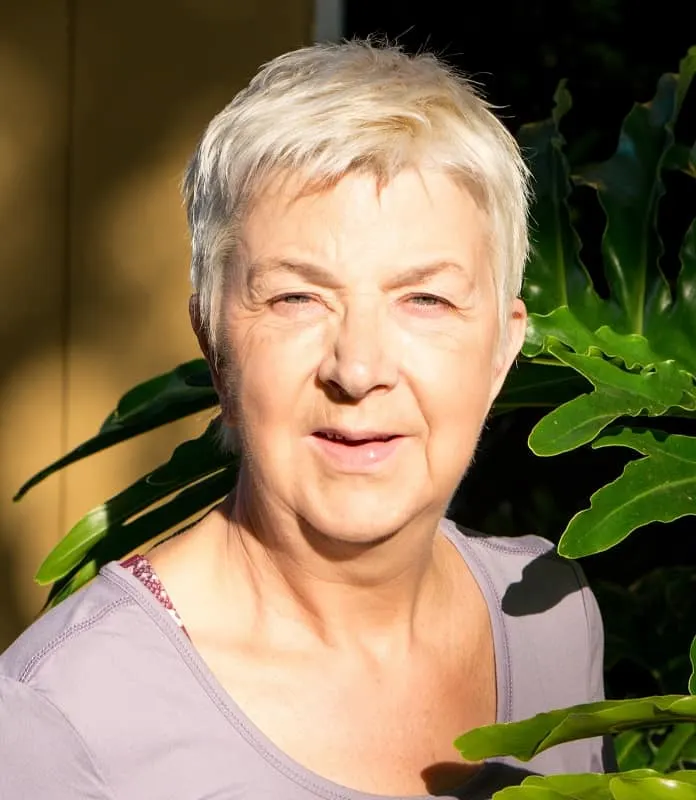 A blonde pixie is just the hairstyle to save you styling time in the morning. With its short layers all over, you won't need to do anything else for texture.
32. Short Curly Hair for Women Over 70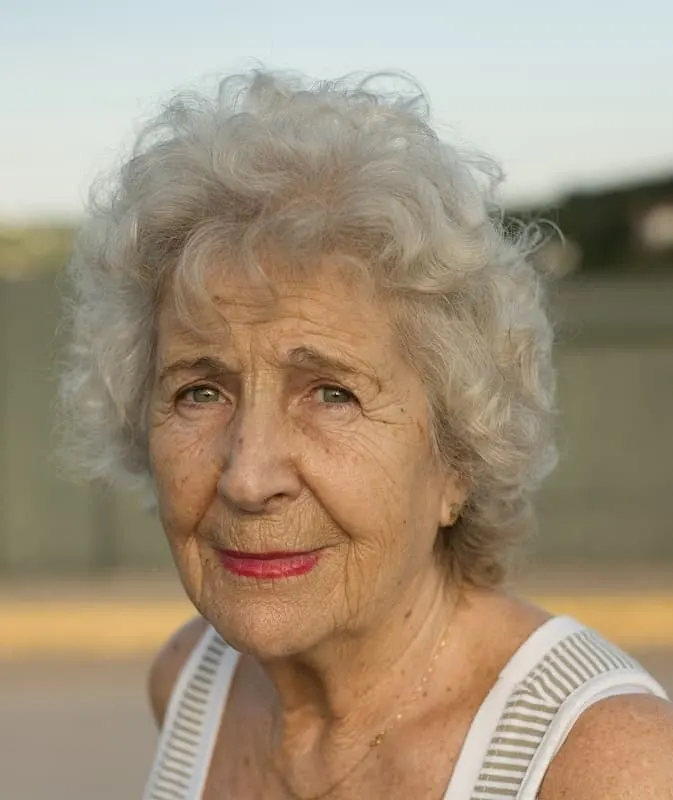 This rounded haircut with soft waves will catch the eyes of everyone. It's also a low maintenance haircut that needs only a hairbrush to look its best. Keep it longer upfront to cover the forehead.
33. Low Updo for Older Women Over 70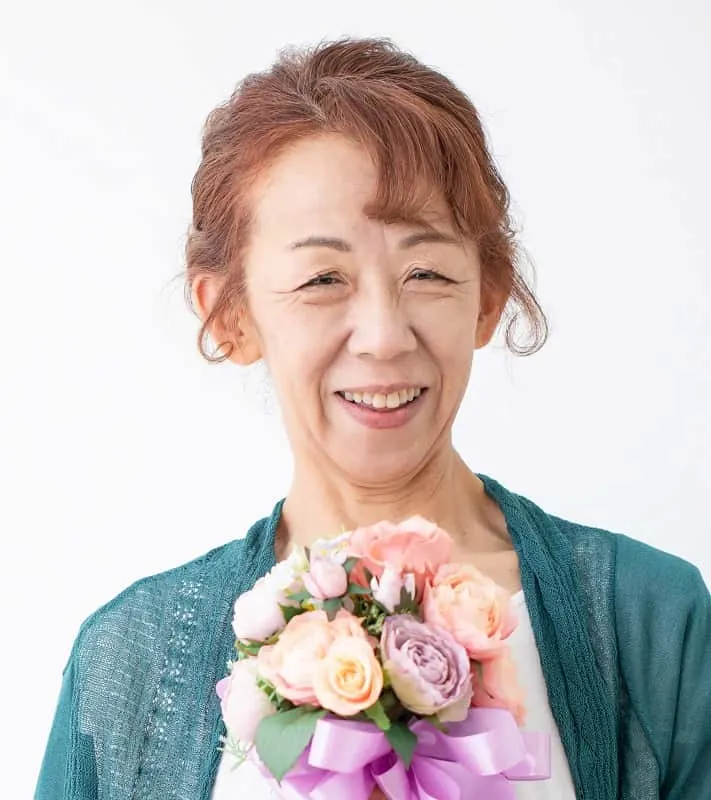 Are you the guest at a wedding this weekend or is it your birthday? A low curly ponytail or slightly messy bun with tendrils around the face is simple yet stylish.
34. Straight Short Haircut with Bangs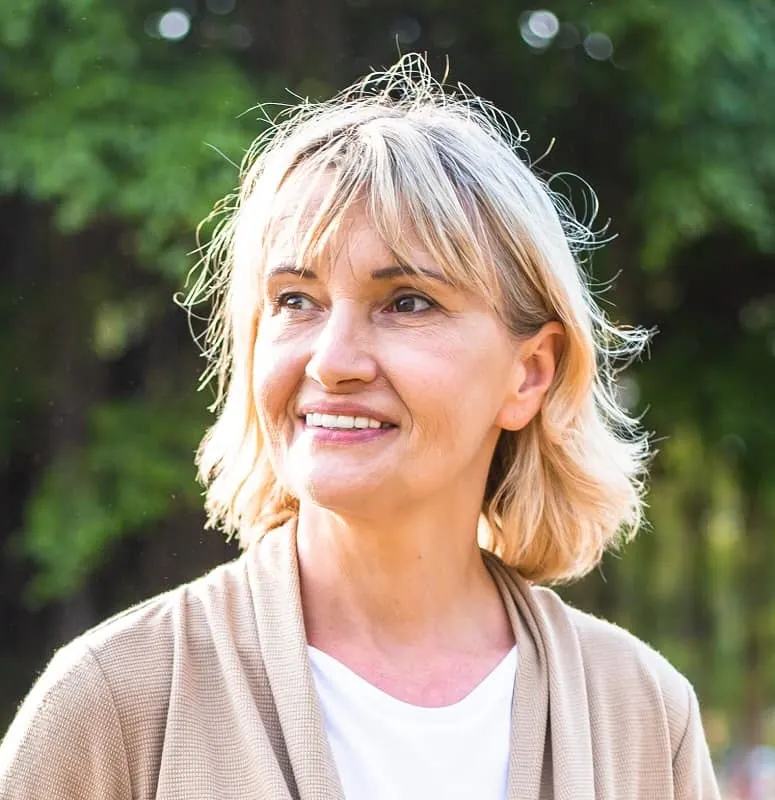 Blonde hair color looks amazing and youthful on a shoulder-length haircut with piecey bangs. Straighten the hair for nights out or let it go slightly wavy to keep it casual.
35. Side-swept Short Blonde Hair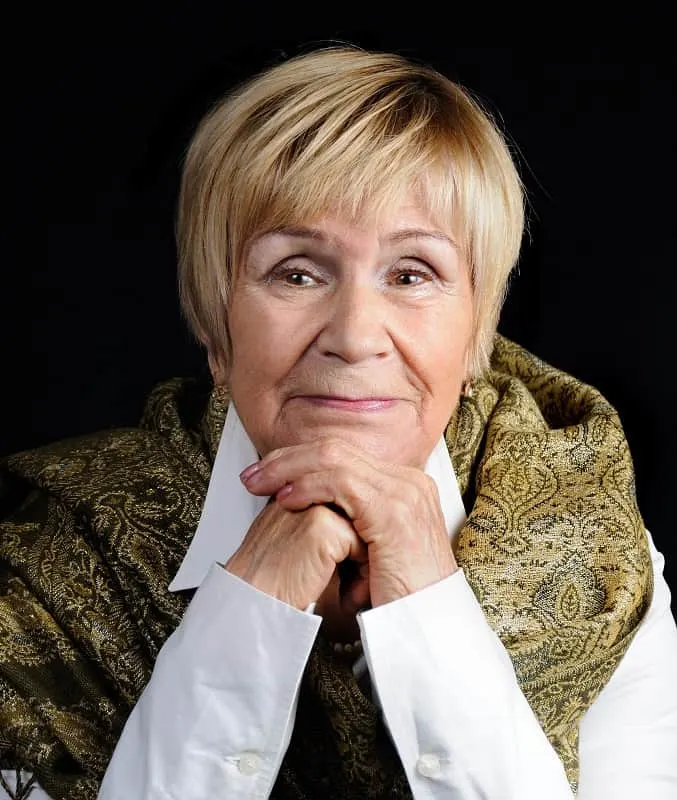 If your hair is already naturally straight, this long pixie with a side part is the best look for you, especially if you have an oval face. Brush the hair to one side and let it fall slightly over one eye for softness.
36. Long Grey Hair with Center Part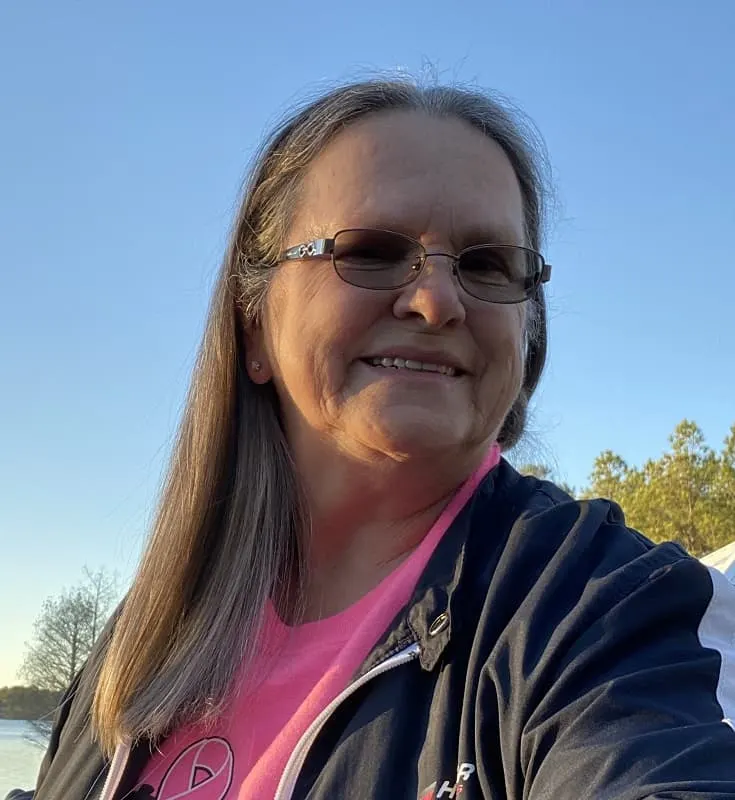 When you're over 70, don't think you need to lop off your hair. Grow it long and straighten it to emphasize length, adding just a center part.
37. Curly Hair for Asian Woman Over 70
Asian women tend to have small round faces. To encourage natural curls, use a dime-size amount of curl cream and work in with your fingers. Let air dry and you're finished.
38. Short Red Style for Thin Hair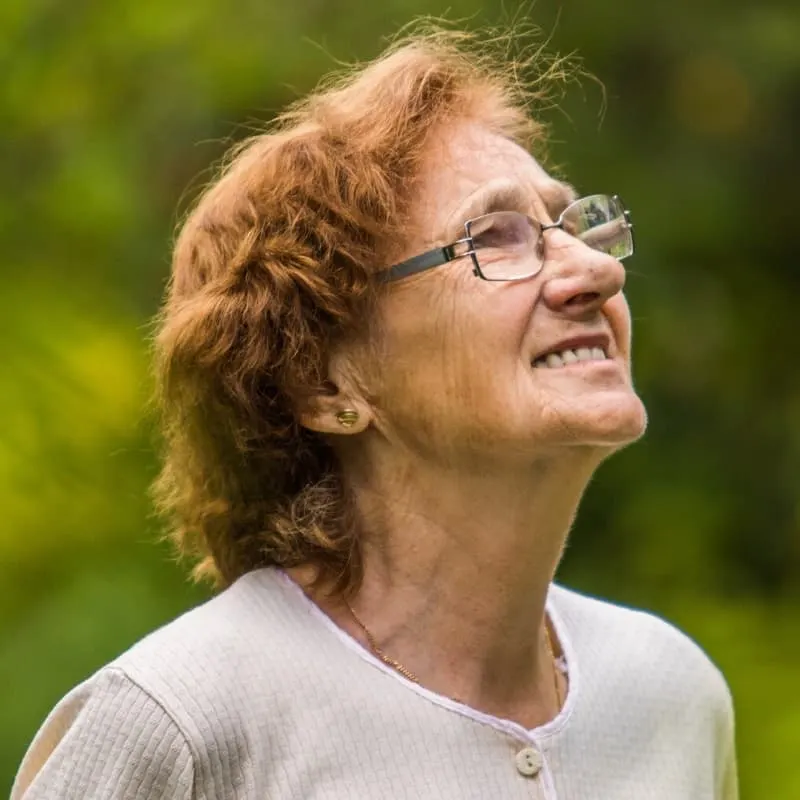 For quick shape and texture on thin hair, have your stylist cut in short layers mostly at the top of your hair. Leave the bottom thick to avoid wispiness.
39. Hairstyle for Women Over 80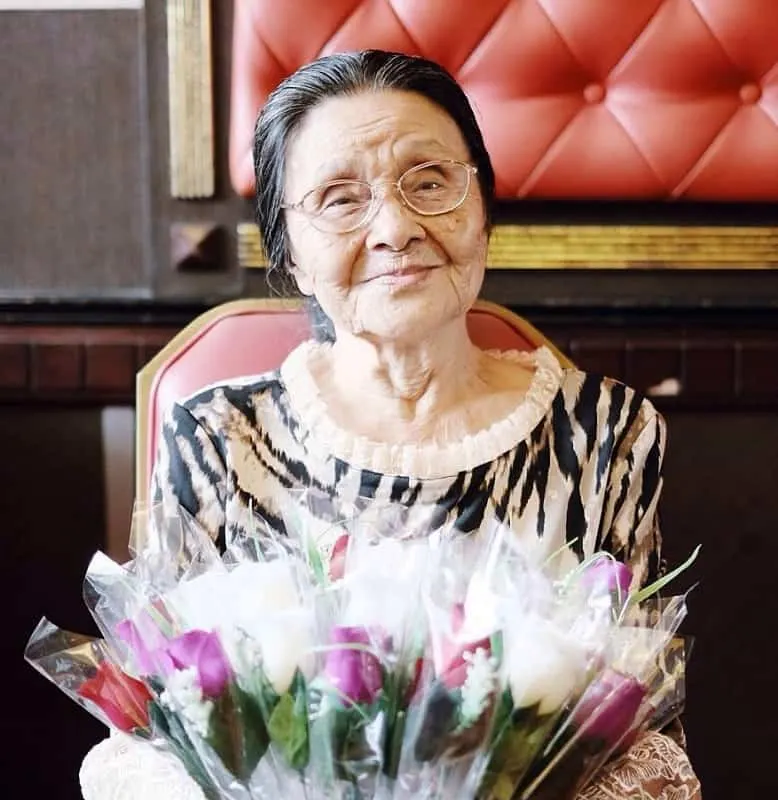 Want to incorporate some type of style into your hair even though you're over 80? Try this slicked-back style which is secured in a bun and works on any hair texture.
40. Medium Bun for White Hair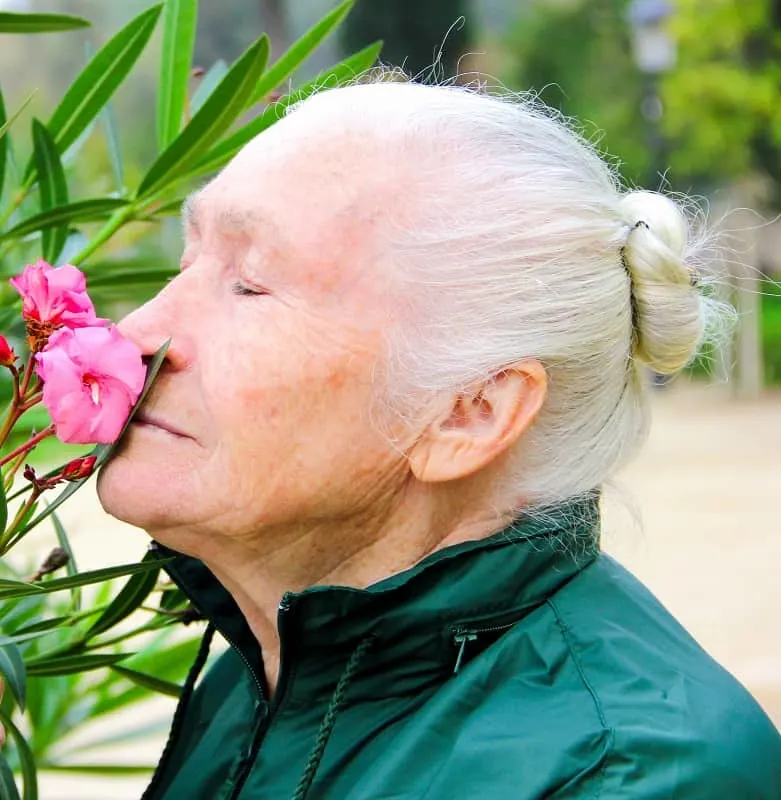 For women over 70 looking for easy style, try a medium bun wrapped in a colorful hair tie. Loose wispy tendrils or fly-aways can only make the style sweeter.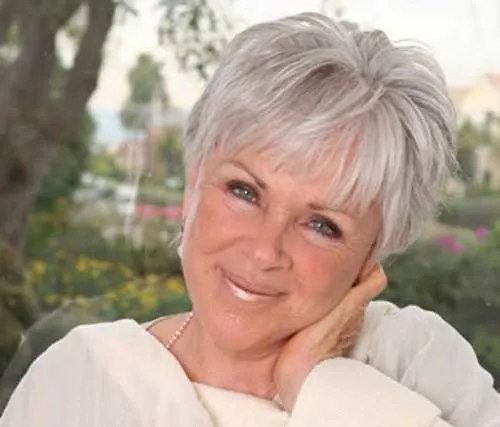 If you don't know which style to choose, go for a pixie. A pixie is a no-fail option, which will not only make you look younger but is easy to maintain and also looks great on any hair type. Experiment with bangs length.
Popular hairstyles for women over 50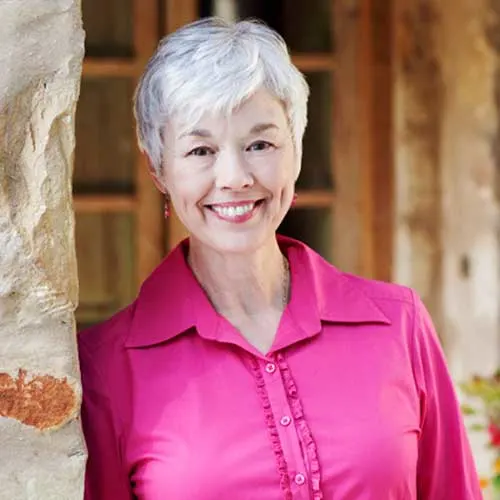 If your hair is thick and you are going for a pixie, consider making asymmetrical side swept bangs. Asymmetry is very stylish nowadays, but it doesn't usually look too good on fine hair. So, if thick locks allow, go for it!
43. Highlighted Bob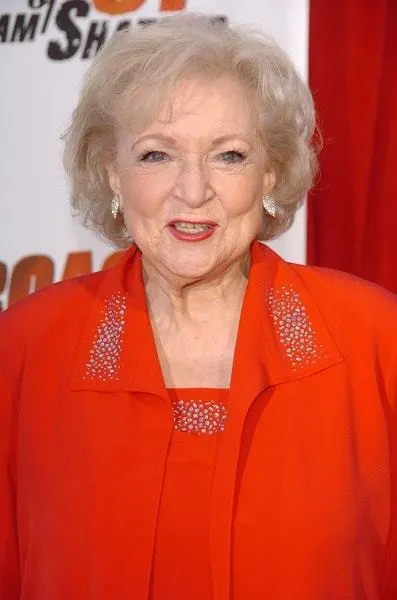 Gray hair gets harder and harder to highlight with age. However, there are natural hair dyes, which can look great on silver hair. Try several of them to get a better idea which one fits you best and go for it. A stylish highlighted bob will make you look fantastic.
44. Short Textured Pixie
Textured pixie is one of the most popular short hairstyles for women over 70. It is a choice of many older movie stars. The advantage of such pixie is that the textured style hides fine and sparse hair. Try a little highlighting to conceal the gray.
45. Voluminous Bob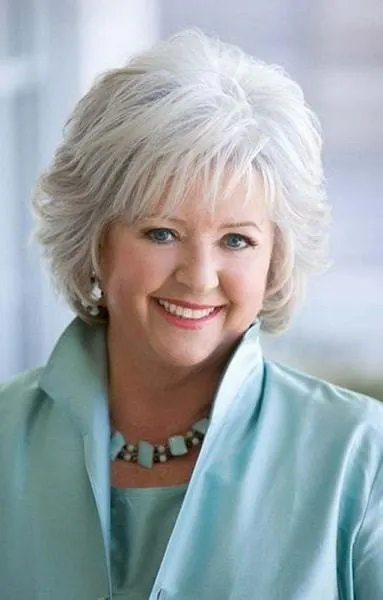 If your hair is thick enough, you can go for long voluminous bobs. They are styled with a hair drier to add some volume on top. Curl the ends with a flat iron to shape the sides. This hairstyle is a little hard to manage, but the result is amazing.
Let's face it. Hair loses its volume with time. So, one of the widely used hairstyles for women over 70 is a short bob for straight hair. If there is no way to add the volume, then cut the hair short on the sides, so it is sticking up. Then comb the bangs to one side to create a stylish look.
47. Pixie with Wispy Bangs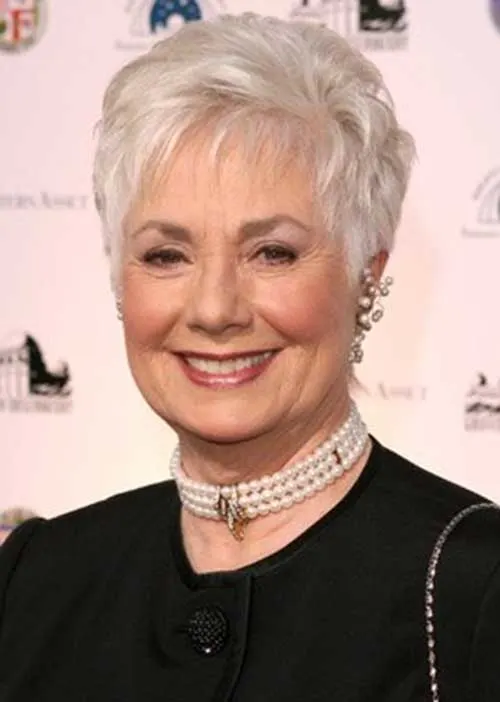 This hairstyle will look fantastic on women of all ages. Wispy bangs are great for taking the focus away from the forehead wrinkles. The more volume you add to the top part of the pixie, the more stylish your haircut will look.
48. Proper Highlighting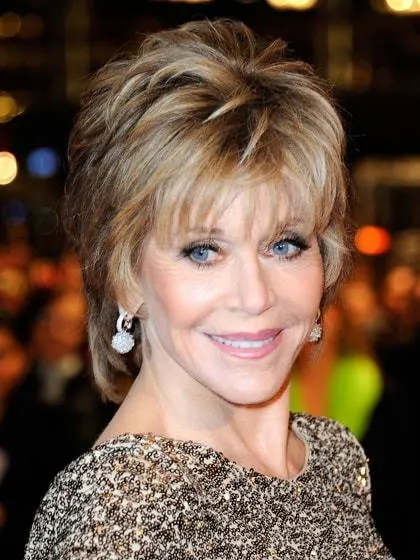 If your hair can still be highlighted, don't ever leave it gray. Properly highlighted hair will take at least a decade off your age. Experiment with light shades, since they look the best on older women. You can even go for a mix of colors if you wish.
49. Raven Black Pixie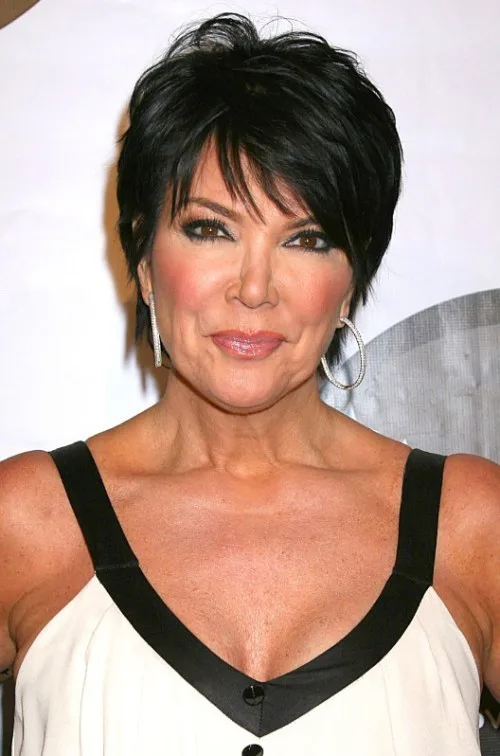 If your natural hair color was black and your skin tone is dark, then you can try dyeing your hair raven black. A raven black pixie looks fantastic. However, if your skin is pale, this look will be a disaster. Don't forget about the proper makeup.
50. Waves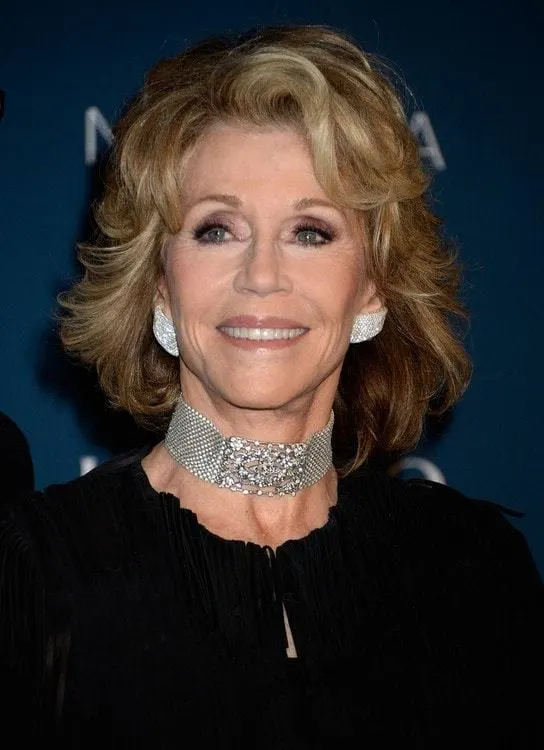 If you are bold enough to leave your hair long, then go for waves. Waves look very stylish and neat on women of all ages. Take some time to style your hair daily to get a wonderfully looking hairstyle. Proper hair care will make you seem years younger.
51. Go Blonde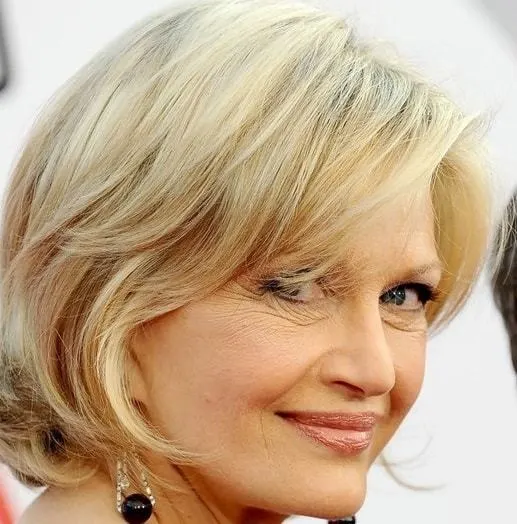 Blond should be the color of choice for women over 70. This color is great for fine hair, since it visually gives it more volume. It is also a good dye for gray hair, which is very picky about colors. If you are choosing the dye, make it blond!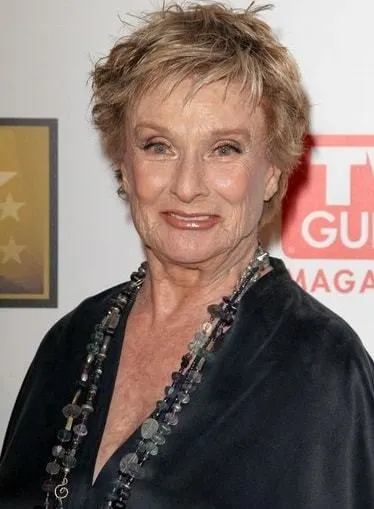 Wild older girls with thin hair can go for messy hairstyles. Such hairstyles for women over 70 is a great choice if the hair is thin. The messiness hides the fact, that there is not much hair on top of the head. Such a hairstyle doesn't require much hair cosmetics, which is a good idea for thinning hair.
53. Stylish Bob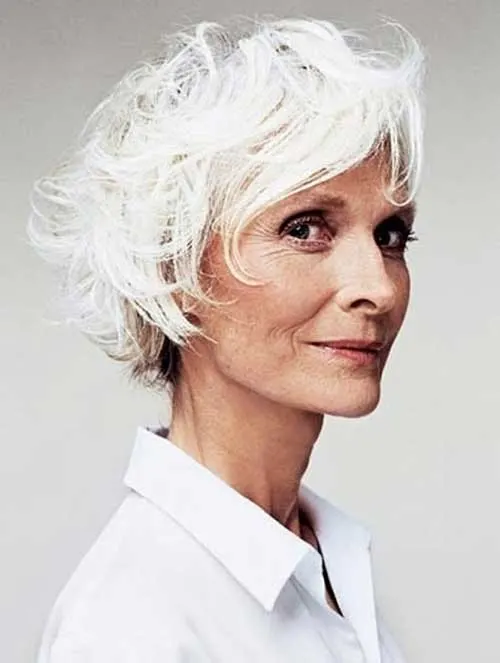 This stylish bob is a great idea for special occasions. The bangs are side swept and asymmetrical. The back part is lifted by using a round brush and a hair drier. A little messiness gives this hairstyle a wild look.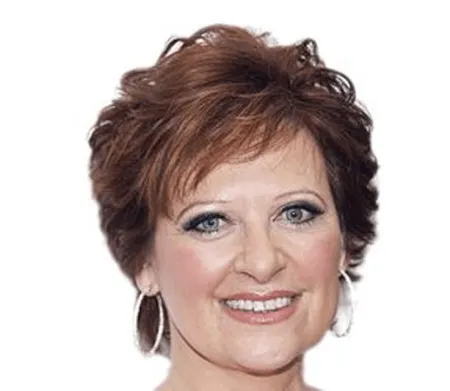 Auburn is a color of choice for those women, whose hair still has a little color left. This is the middle ground between popular blond and specific raven black. Go auburn if you are ready to use makeup. Otherwise, your facial features will look pale.
55. Tousled Bob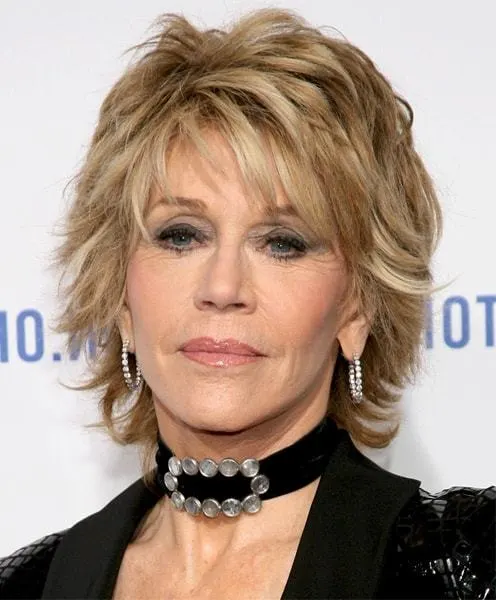 This is a great long hairstyle for women over 70. It requires little styling if the haircut is well done. So, make sure to choose a good hairstylist and your tousled bob will really make an impression. Play around with highlights.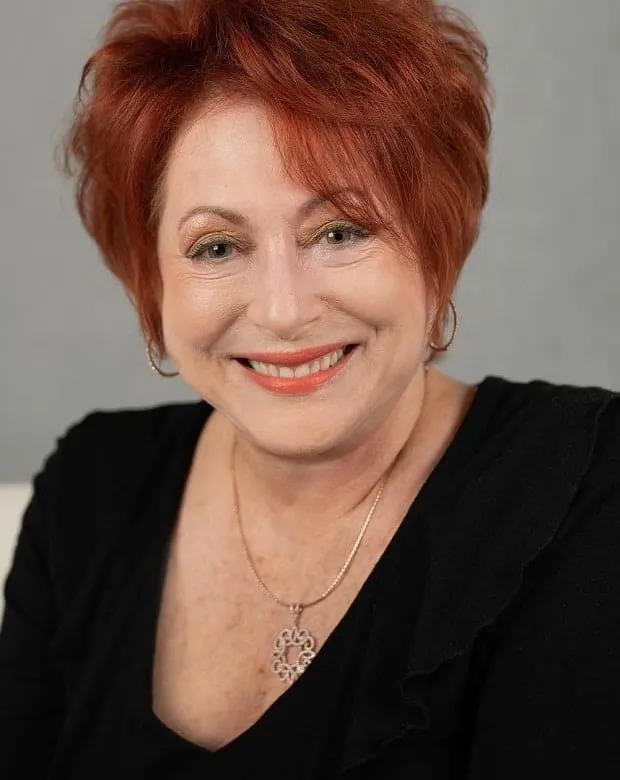 Red hair is a great option for women over 70 because it freshens the face and brings a little bit of light and brightness to it. Even though many women prefer hairstyles that are a little bit more toned down and not as bold, this combination of red hair with a teased, a short haircut will make you look youthful and fresh.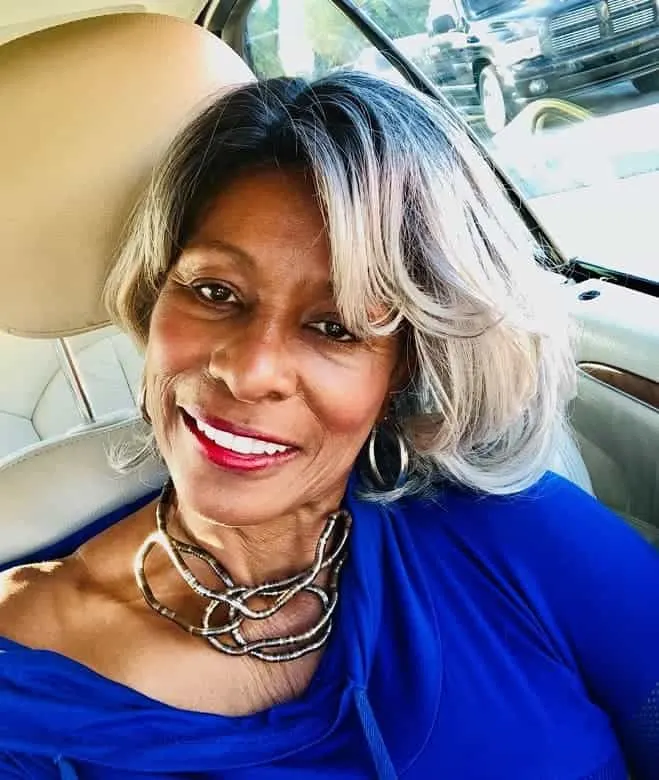 A balayage is a great way to avoid committing to constantly having to touch up your roots or dye your hair because it will blend with your natural gray highlights like a dream.
Plus, a wavy, layered bob is a great haircut to combine the balayage with. You just have to use a styling brush while blow-drying your hair to curls the ends and the bangs slightly.
If your hair is gray only in some areas, you can grow out your hair in its natural color. Many younger women go through exhausting bleaching processes to get these highlights that some older women naturally have, so why cover them with other hair colors?
59. Classic Bob
When you reach an older age, especially if you wear glasses, you probably need a nice, neat, toned down hairstyle. A classic bob not only blends in with any accessory, face shape or skin type, it also requires little to no maintenance at all, so you won't be spending hours and hours styling it.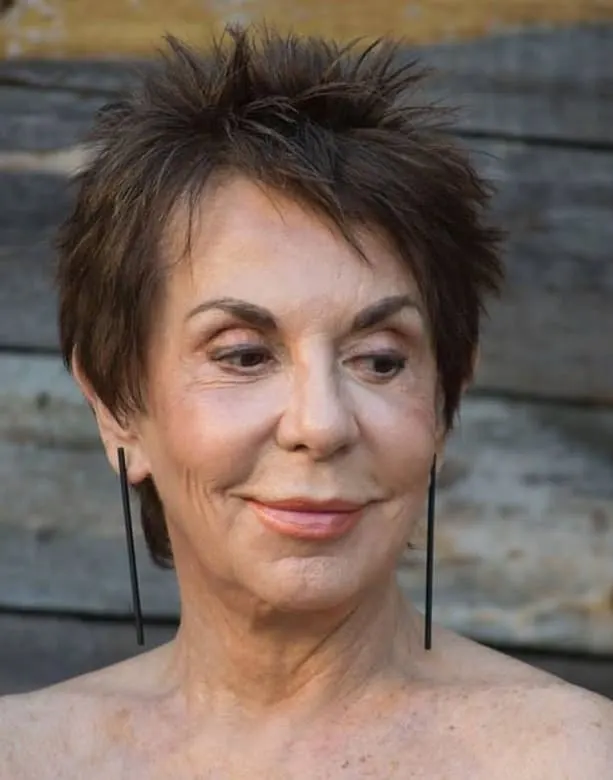 Composing our list of hairstyles for women over 70, we've also thought of those cheerful, playful, young at heart. If you don't want to wear a flat and boring haircut, you can cut your hair short, take a small amount of hair gel on your fingers, mess your hair out and create this gorgeous short and spiky style.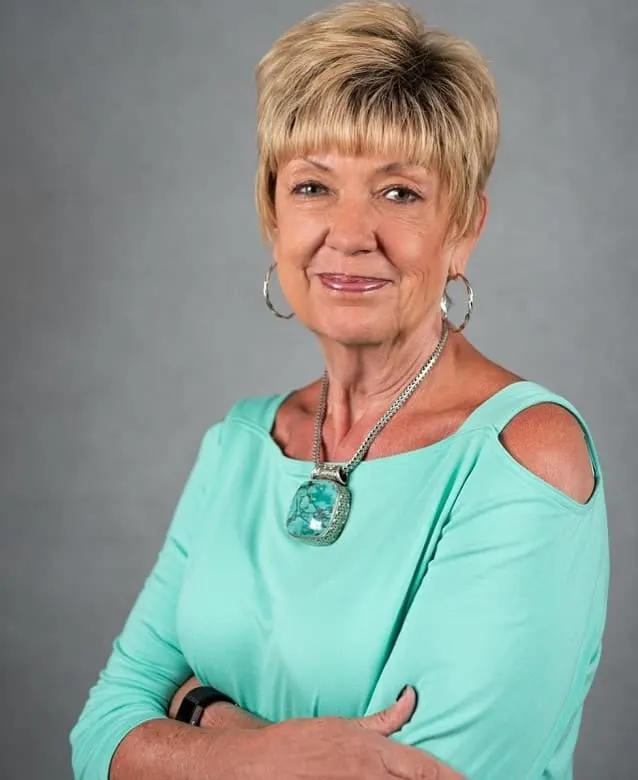 If you are a fan of geometric hairstyles and you find you have a rounder face, you can try this haircut with sideburns and bangs. Use a styling brush to create volume in your hair and style the bangs.
Spray your hair with a little bit of hairspray to preserve the volume throughout the day and keep the sideburns in front of your ears to elongate the face.
62. Short and Sleek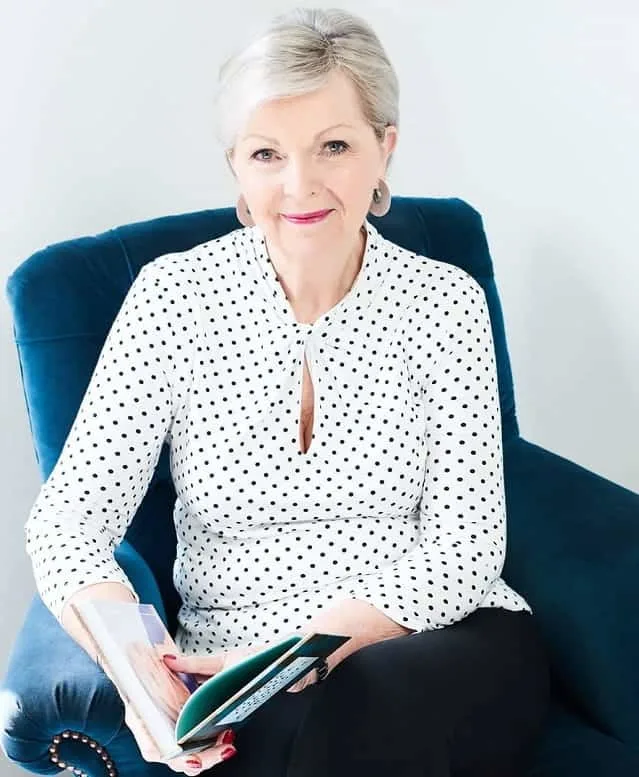 One of the most moderate, elegant, professional and appropriate older women's hairstyles that you can possibly choose is this short and sleek hairstyle. If your hair is straight, just part it on one side and wear it sleek and tucked behind the ears. You can additionally fixate it with a little bit of hair wax.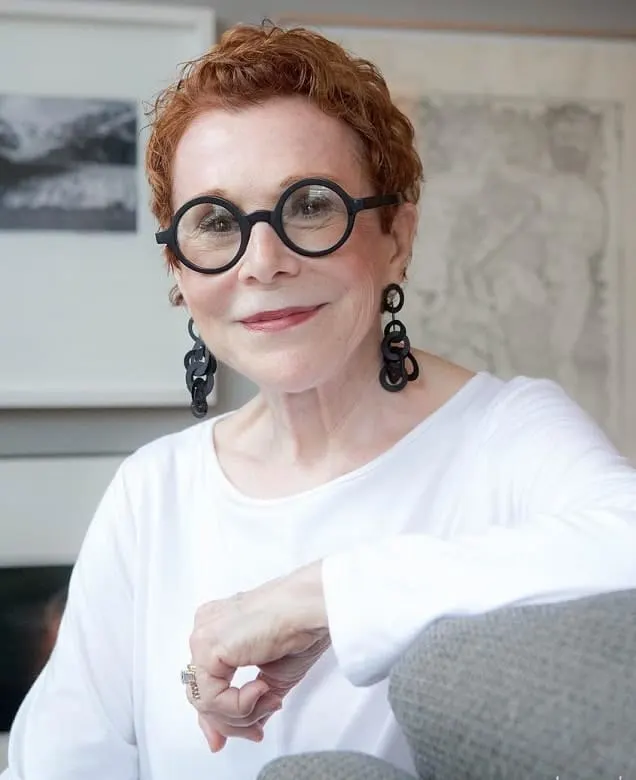 A curly hairstyle is great for older women because it gives the illusion of softer and rounder facial features. Just use a little bit of curl-shaping product to bring everything together and you will be good to go.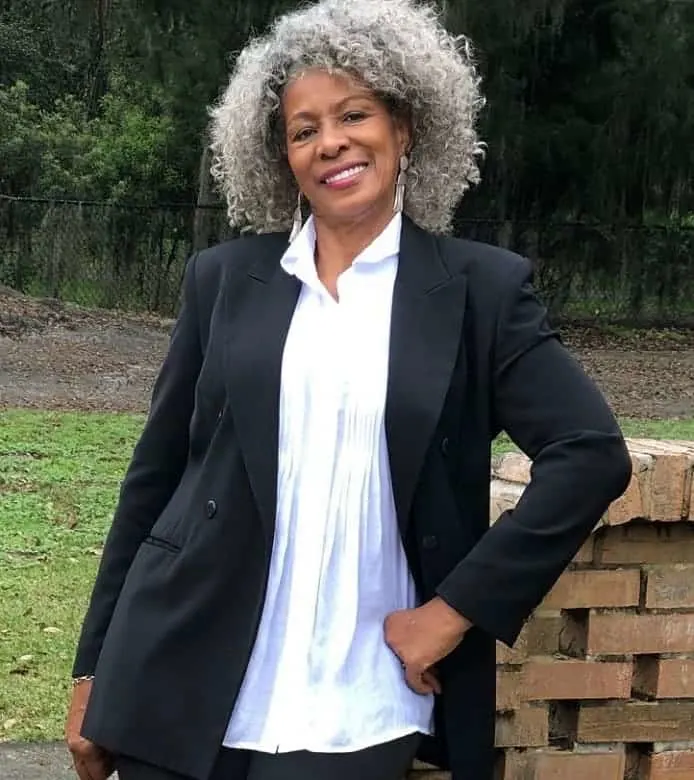 The right over 70 hairstyle for women is the one that is classic, simple and natural. So that is definitely the right age to show the true power of your big and beautiful afro. Plus, an afro hairstyle doesn't require a lot of daily maintenance.
65. Big, Teased Waves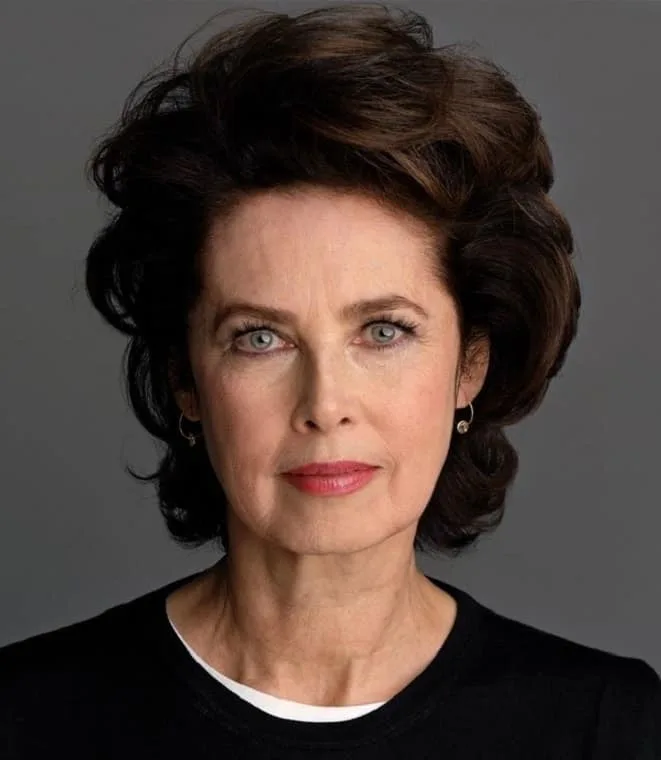 For this gorgeous, elegant hairstyle for women over 70, you will need big rollers. So when your hair is half-dry, put some big rollers on your hair and wait for a few hours. Then take the rollers off and spray your hair with a little bit of hairspray so that everything stays in place.
66. Voluminous Lob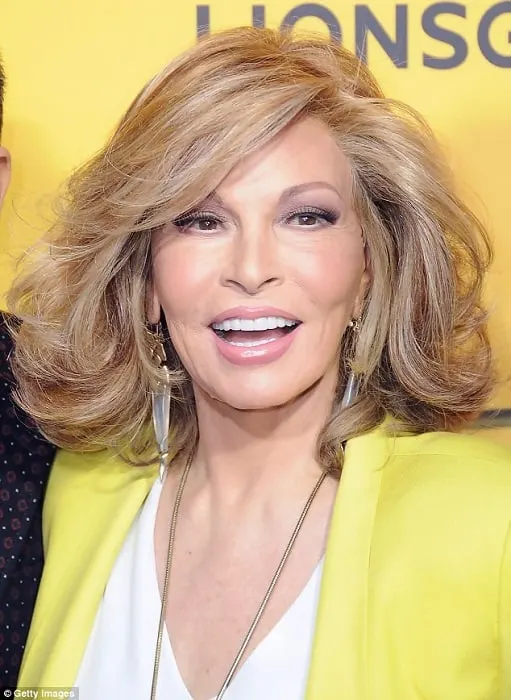 The voluminous lob haircut is great for women who prefer more glamorous hairstyles. This hairstyle includes some layers and shorter bangs, but it also includes styling your hair with a styling brush while blow drying it. When it's voluminous enough, spray it with some hairspray.
67. Shoulder-Length Red Curls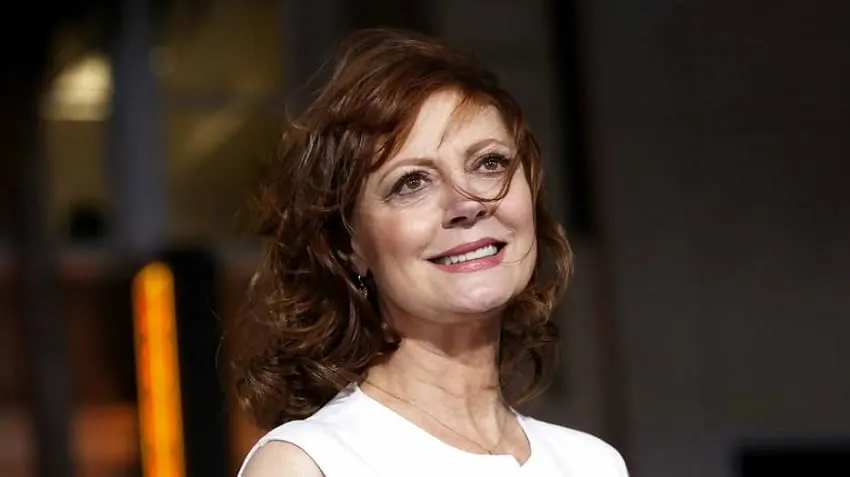 Red hair looks so gorgeous against porcelain tan and it also matches with curls beautifully. Shoulder-length is a length that compliments everyone and if you have natural curls, the only thing that you have to worry about is trimming the ends every few months and moisturizing the hair regularly.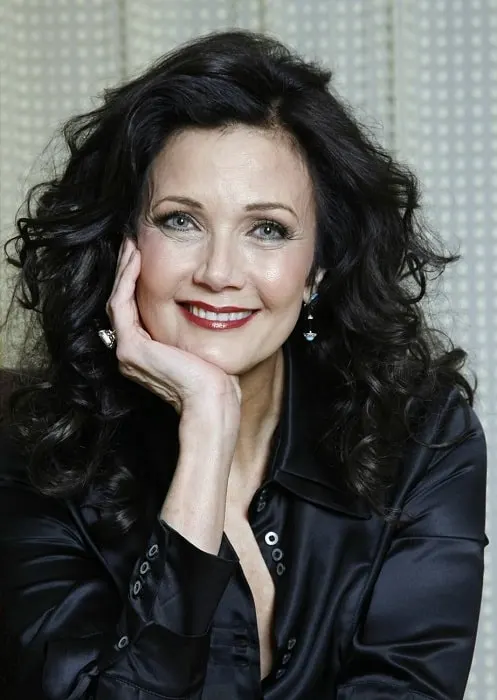 Some women don't want to give up on their long hair even when they are over 70. And there is no need if your hair still looks gorgeous. When you blow-dry your hair, section it out and use a thicker curling iron to curl your hair.
In the end, comb through your hair gently, part it on the side, spray it with some hairspray, and you will be done.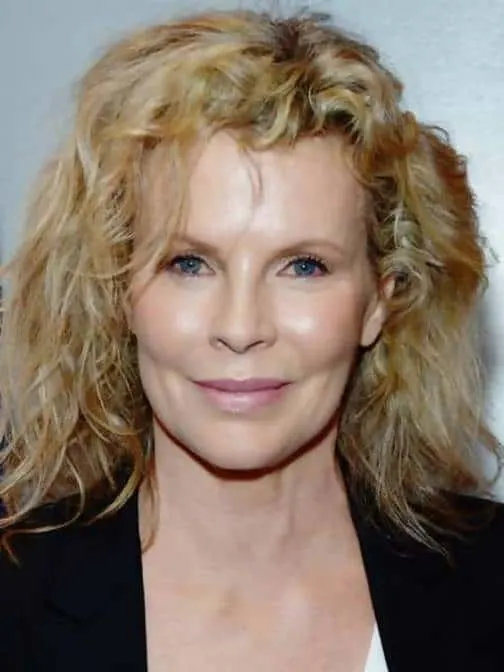 This haircut for over 70-year-old ladies is not only modern and trendy among young girls, but they are also appropriate and beautiful on older women too. Just spray your hair with texturizing spray while it's still wet and let it dry naturally.
If you want to get rid of all the bombastic afro curls that have been all around and over your face for years, but you still don't want a high maintenance hairstyle, just trim your hair to a very short length and embrace your edgy look that will put an emphasis on your gorgeous face.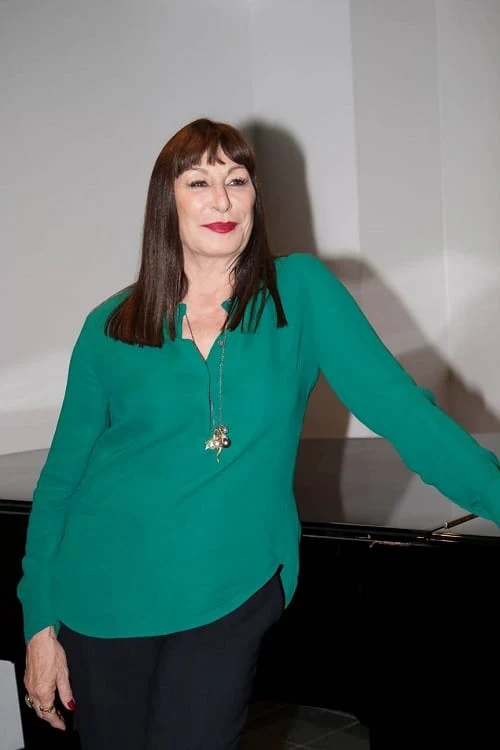 Bangs give a more geometric, neatly shaped dimension to the hairstyle, while the perfectly straight hair makes everything remain in harmony. The French bangs can also be very handy to cover a higher forehead, but not as flattering for women with a smaller face.
72. Short, Teased Waves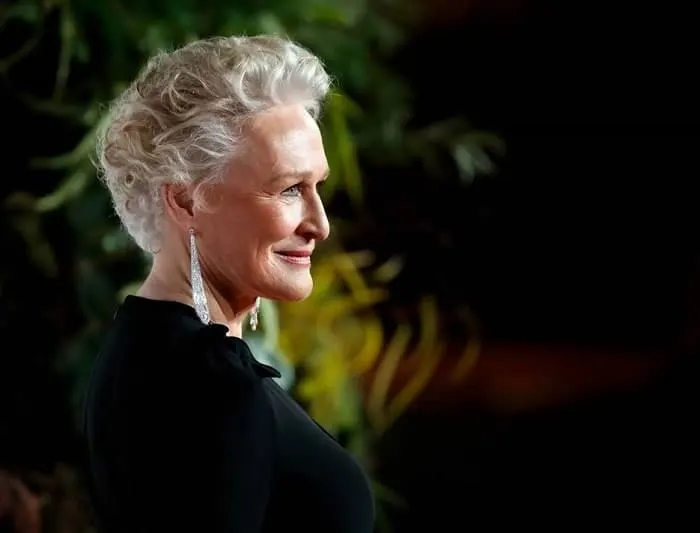 Short, teased hair makes a higher shape that helps make a shorter face shape look visually longer and leaner. These hairstyles for women over 70 are also very modern and look powerful and eye-catching, yet very respectful and classy.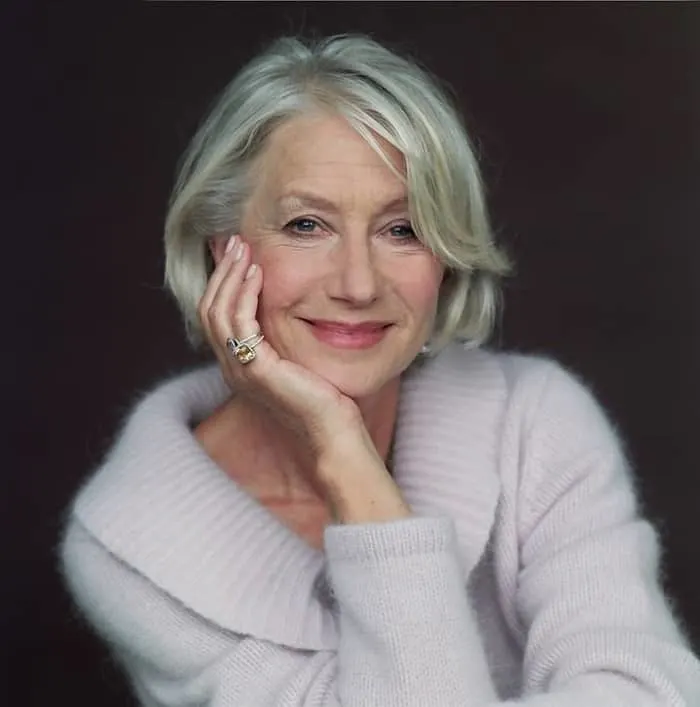 Keeping it simple makes everything classy. If your hair is naturally straight, you can just use a styling brush to curl the ends inward and the side-swept bangs outward. You can tuck the opposite side behind the ear.
74. Butch Haircut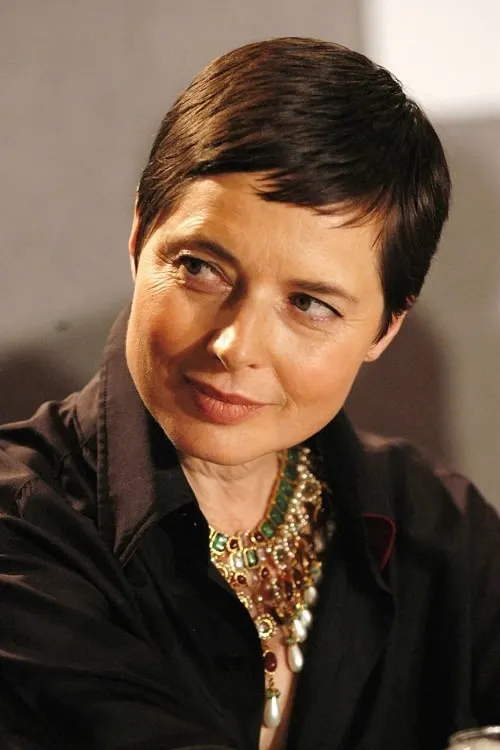 There is nothing better for emphasizing your face and making it look young and fresh than opting for a very short butch haircut. You will need just a little bit of hair wax after washing your hair to tame your hair, style it to the side, and you will be good to go.
75. Elegant Updo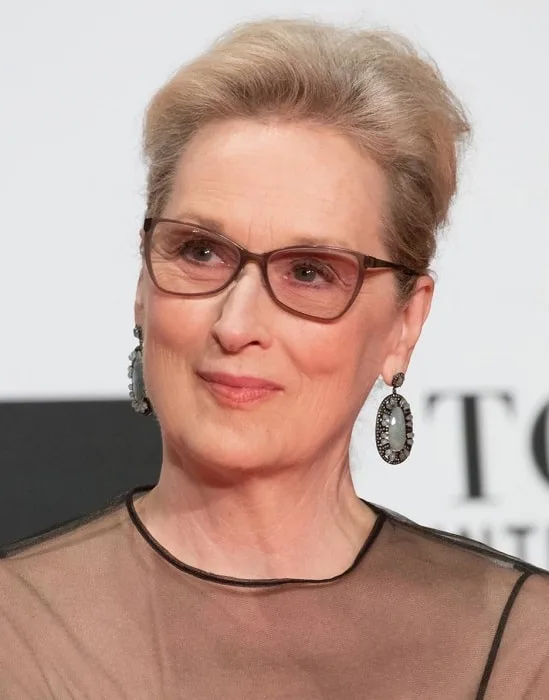 Your face can easily get engulfed by all the hair and additionally covered by glasses. That is why an ideal solution for women over 70 hairstyles is to style it into a neat and sleek updo and stop hiding your face.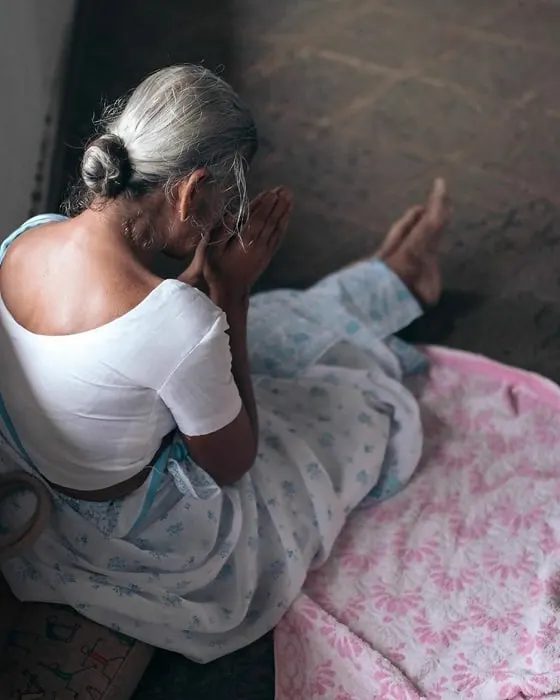 If you have long hair, you can just twist it in your hands and use a few bobby pins to hold it into place. Even if it doesn't turn out perfectly neat, you don't have to worry about it.
77. Messy Updo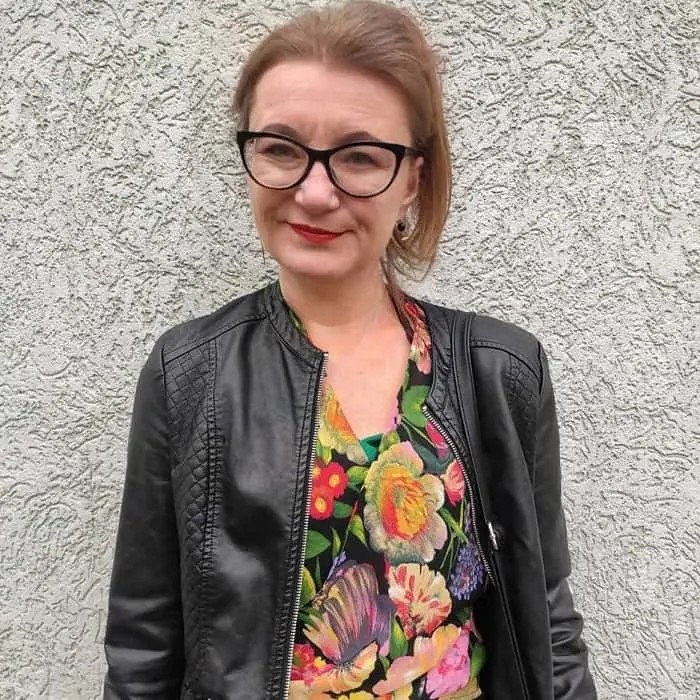 Even in terms of hairdos for over 70 women, your hair doesn't always have to look perfect. If you don't have enough time to wash and style your hair, just grab a hair clip and pick your hair up into a messy bun.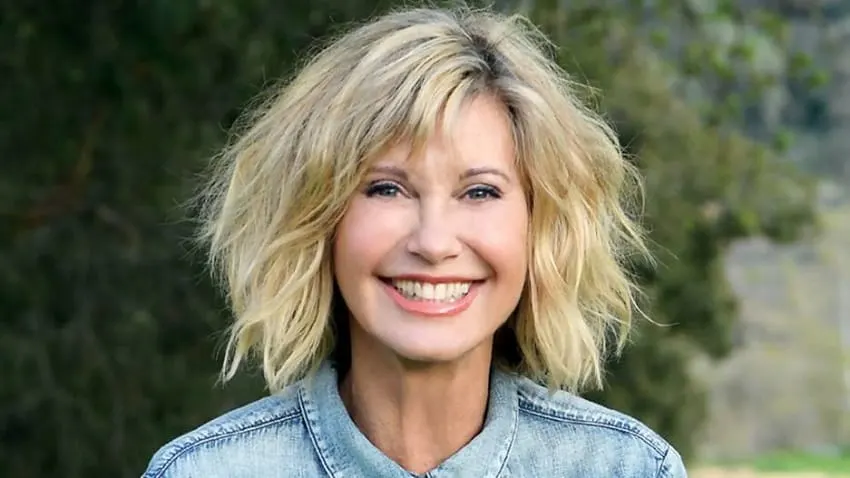 Teasing is one of the fastest ways to create more volume. This quick hairstyle just requires some texturizing spray, messing your hair out and teasing it a little bit with a comb.
79. Layered, Side-Swept Bob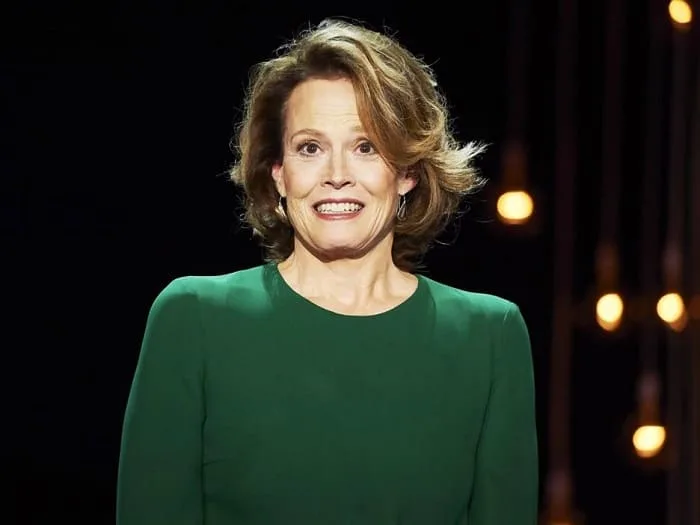 A layered, side-swept bob is a hairstyle for old women over 70 that is easy to create with the help of a good styling brush. Moreover, it is a great hairstyle for ladies with a wider forehead because it creates a diagonal shape across the forehead that will hide your imperfections.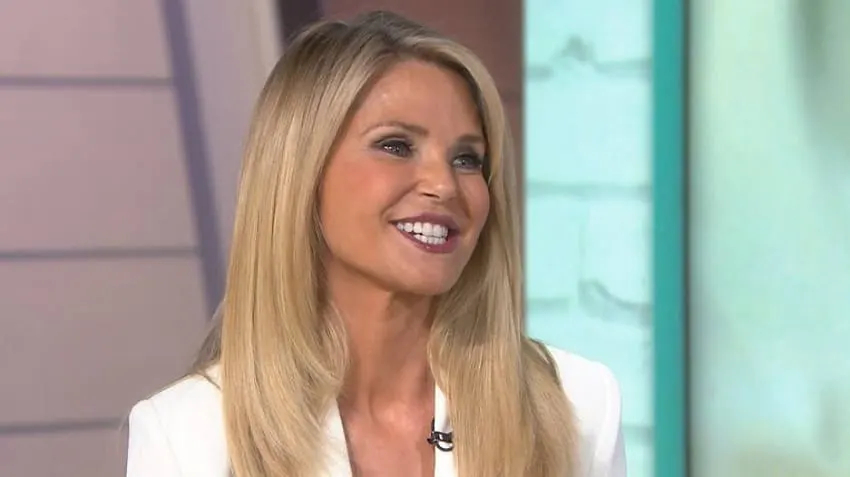 The best way to keep your age a secret is not to give up on your iconic blonde bombshell look. Maintain your preferred shade of blonde regularly, grow your hair out and use a hair straightener to straighten it.
Now that you've taken a peak at these wonderful haircuts for women over 70, you are ready to become even more beautiful. Choose your own personal style and make an appointment with your stylist. You will surely love your new and improved look!