Short layered haircuts for women over 50 are liberating and easy to style, both of which are dire needs when stepping up the ladder of age. They include any hairstyle that dangles above or just at the shoulders.
Layers are neither limited to hair length nor texture. Hence throwing in some of them will add significant movement and dimension to those otherwise limp tresses.
The time has passed when haircuts were limited by age. Senior ladies can rock pretty much any hairdo now. Just keep in mind to pay attention to your facial features and styling routine.
Short Layered Haircuts for Women Over 50
Make an informed choice by going through the following list of short layered hairdos for women over 50 that cover pixies, bobs, wedges, bangs, and much more.
1. Wind-Swept Wavy Crop
A wavy hair texture is ideal to achieve naturally flipped layers that require minimum to no styling at all. Opt for a choppy pixie that lies on the longer side with plenty of texture.
Finger-brush your mane and leave the rest to the wind for a carefree vibe.
2. Natural Spikes with Black Lowlights
Straight hair, when cut super short, stands up on its own. Try a tapered haircut with piece-y bangs at the front to avoid the face from appearing too long, given the spikes on top.
Spice up those platinum-blonde tresses with some black lowlights to achieve a sassy finish.
3. Soft Mushroom Cut
A softly modeled mushroom cut makes one of the best short layered haircuts for women over 50. Ask for a face-hugging round textured top accompanied by shaved or clipped sides.
Sweep those bangs slightly towards one side to avoid a boring blunt look.
4. Sculpted Mini Afro Curls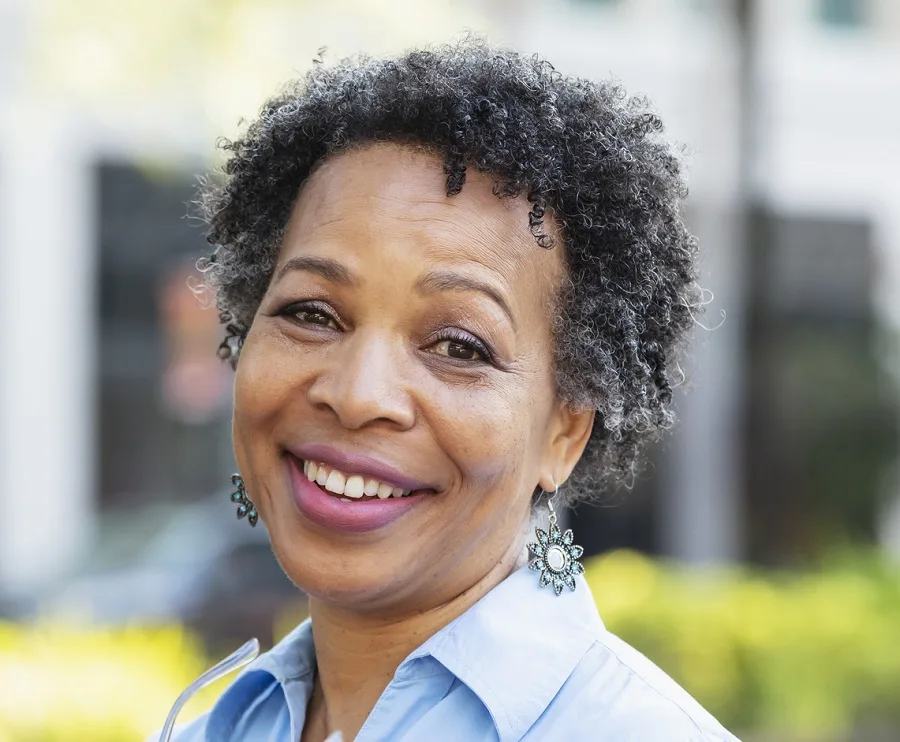 Taking care of big afro kinks can be quite a task when getting on in years. Chop them all off into a mini-sized curly mane with subtle layers falling flawlessly around the face.
This style is ideal for embracing your grays and even enhance them further with silver babylights.
5. Layered Salt and Pepper Bob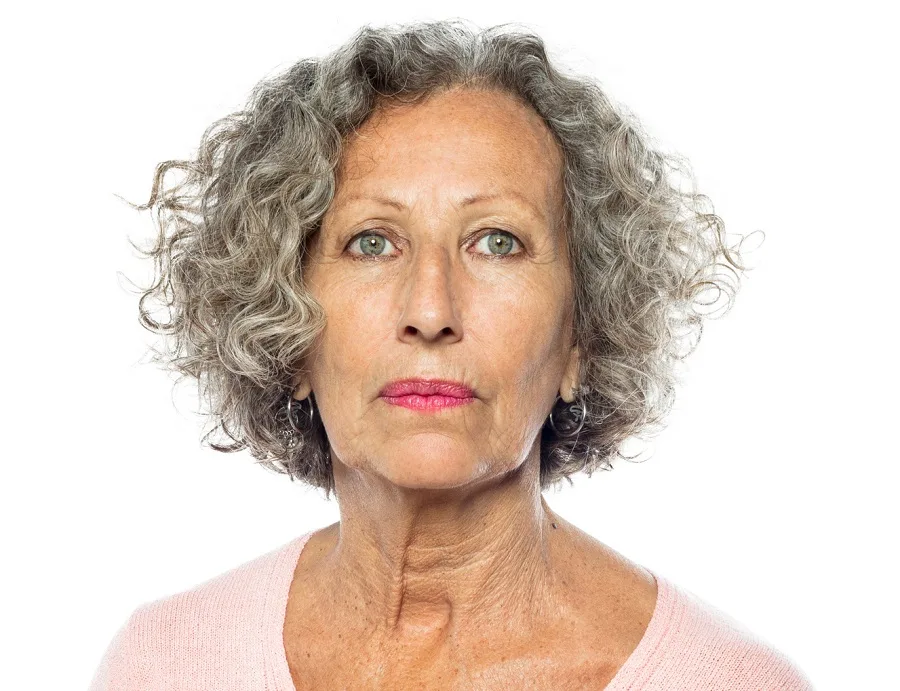 Widen an otherwise long face by creating volume all around it. The ideal way to flaunt your god-gifted fluff is with a professionally layered neck-length bob.
The shorter curls on top elongate towards the back while the mix of light and dark gray strands is just everything.
6. Feathered 80s Hairdo
Another beautiful short hairstyle for adult ladies over 50. Relive those good old days with an 80s hairdo featuring volume on top, flipped sides, a slightly longer back, and wispy bangs to conceal a wide forehead.
Feathered layers are all you have to ask for, while a blowout is necessary to set them on fire.
7. Classic Elfin Cut, Piece-y Fringe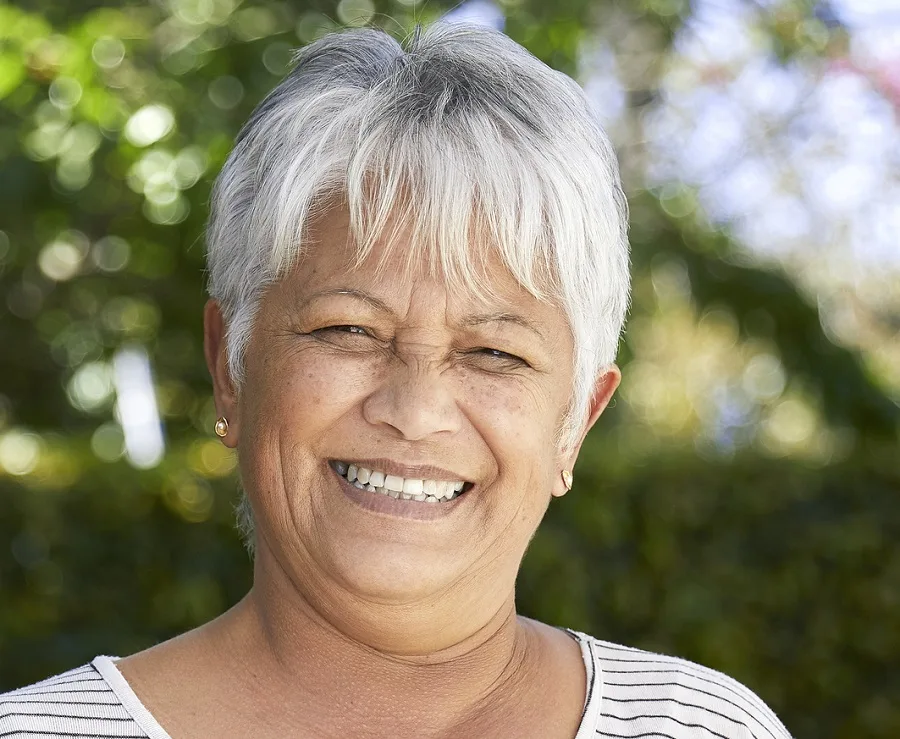 Pixie cuts are the number one choice of women entering their senior age and for all the right reasons. They are low-maintenance and add youthfulness to the face.
Short layers that taper towards the back and sides with cute piece-y bangs at the front are sure to shed off a few years.
8. Angled Wedge
Wedge cuts resemble bobs except for the prominently short strands sitting above the nape. Get an angled chop emphasizing the front to make thin hair appear much thicker.
Finish off your edgy haircut with some side bangs and you'll surely love them.
9. Short Wolf Cut
Wolf cuts are still going strong, and here is a cropped version for senior fashionistas looking for a short layered haircut for ladies over 50 that is anything but boring!
Get a shaggy mullet-like hairdo by going for layers that begin short on top and get longer along the sides and back.
10. Wispy Layers for Thin Hair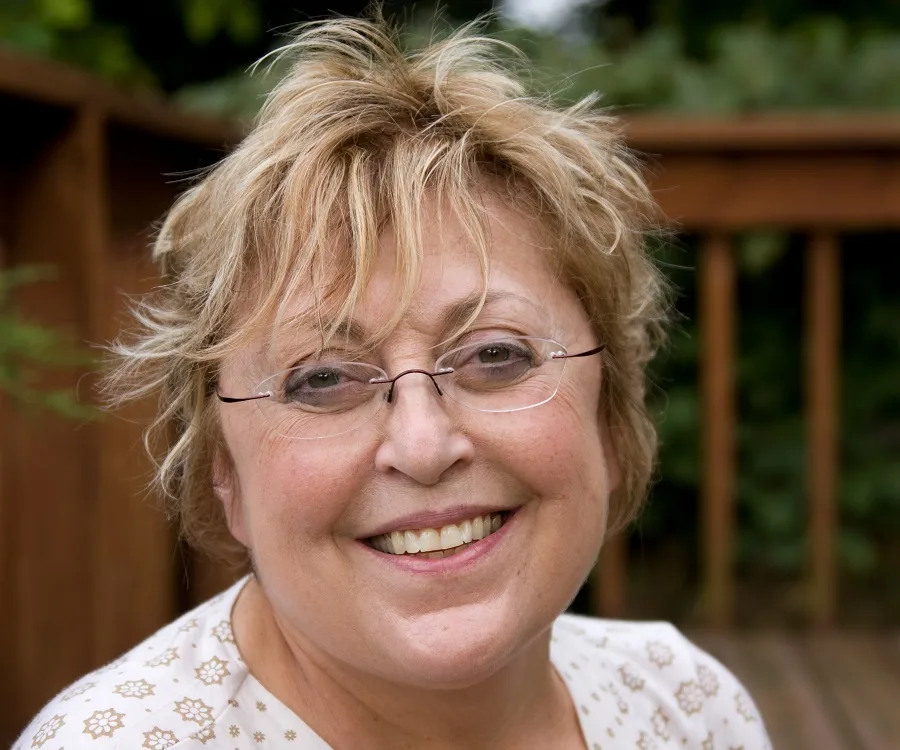 Wispy layers are a lifesaver for over 50 ladies with glasses and thin tresses. They are light, airy, and smooth featuring pointy tips achieved by shearing vertically with scissors.
Try them on a pixie or bob with the shortest strands on top creating a fuller-looking mane. Bangs are optional.
11. Asymmetrical Pixie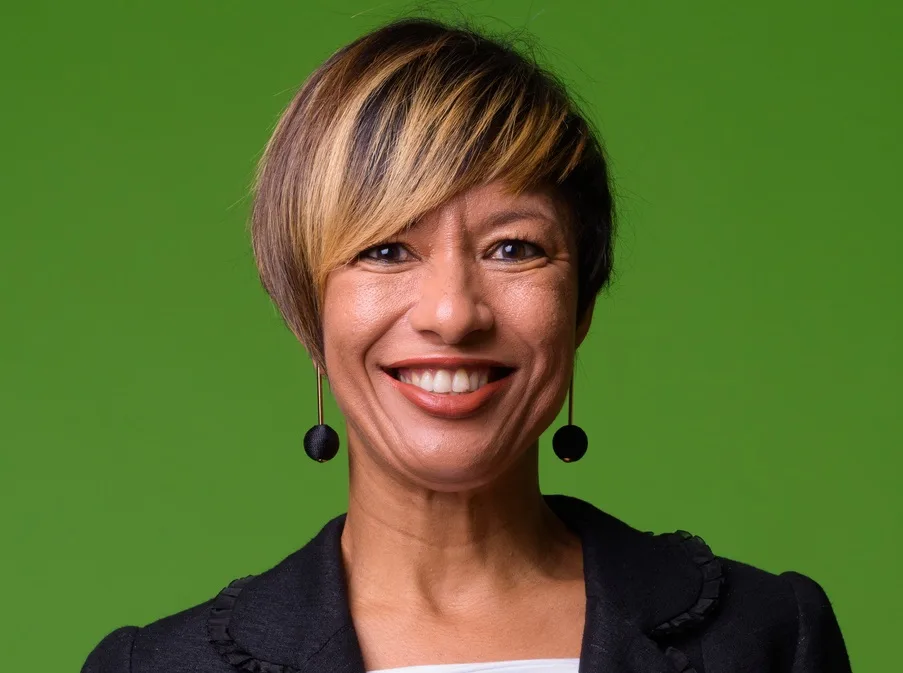 Make a style statement worth remembering when turning 50 or above with an asymmetrical hairdo. Experiment with a soft round pixie.
Balance it out with a sexy angled fringe at the front and no one's going to note those wrinkles. Thrown in some highlights to drop jaws along the way!
12. Messy French Bob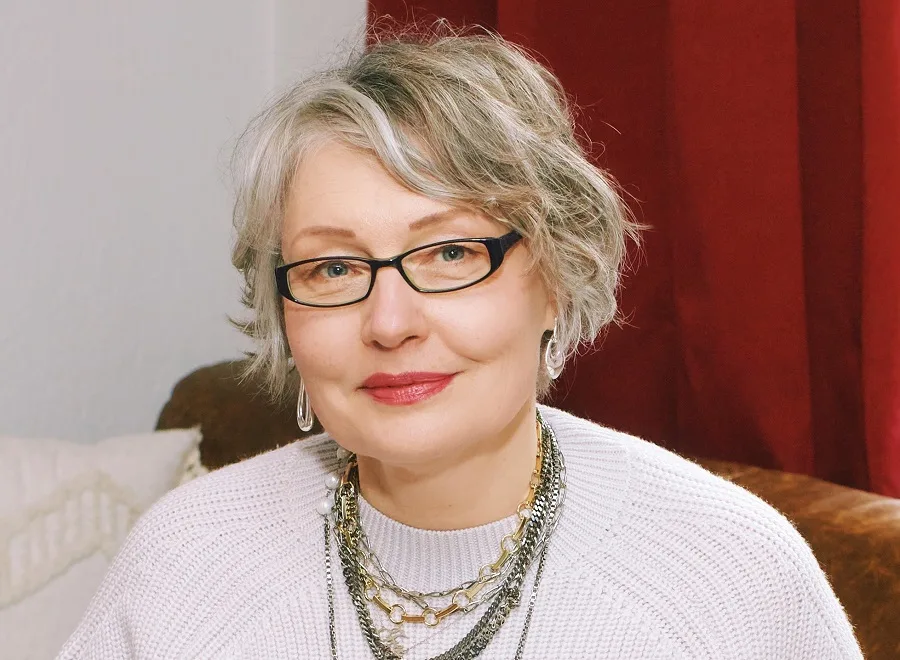 Chic French-style bobs falling anywhere near the chin are both ageless and timeless. Get choppy layers that have blunt tips to create the illusion of thick hair.
Couple them with a medium-to-long side fringe and loose ruffled curls for a messy yet sexy finish.
13. Flipped Bixie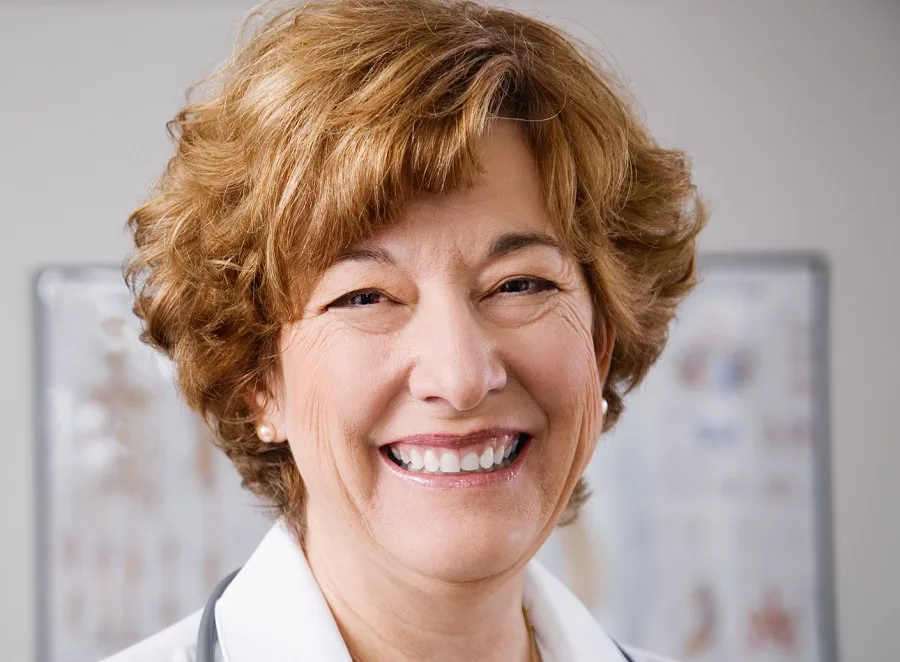 Confused between a pixie and a bob? Try a combination of both i.e. the bixie cut that couples the sharpness of the former with the softness of the latter.
Add curls, of not natural and flip them out for an edgy look. The angled side bangs shorten a sagging face seamlessly.
14. Wispy Side Bangs with Soft Curls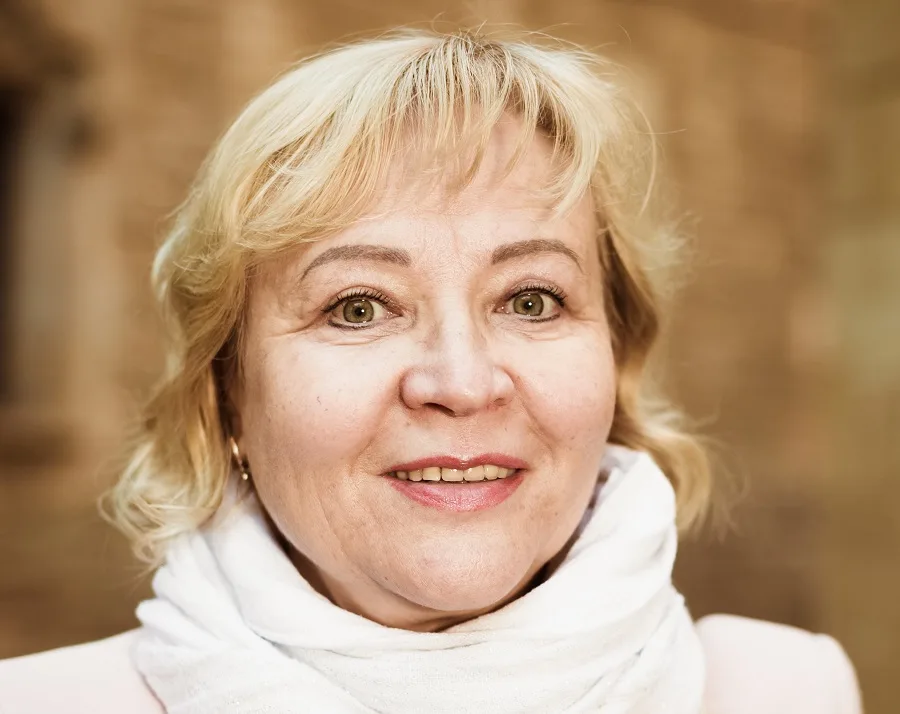 Fringes are suitable for a younger-looking appeal, but too thick or blunt ones are a big no when entering your golden age. Try an elegant wispy fringe instead with a straight-cut bob.
Fold the bangs slightly inwards while some loose curls/beach waves surely won't hurt.
15. Chopped-Up Round Bob
Bobs are one of the most low-risk short layered haircuts for women over 50. Opt for a rounded one with a handful of layers to accent your natural hair texture.
Put on a headband to look like your younger self. A hand-tousle, and off you go!
16. Natural Curly Crop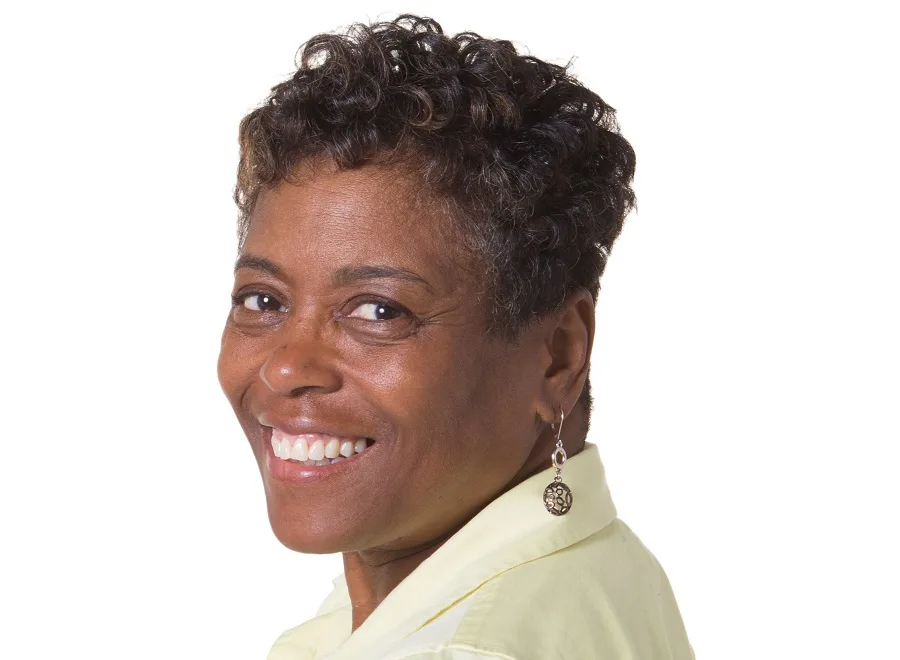 Short haircuts are the go-to for elderly black ladies who wish to tame their unruly curly tresses. A natural pixie cut will work wonders in this regard.
Let your strands curl up on top with neatly clipped sides. The lightness you'll feel after leaving the salon is beyond words.
17. Careless Curls + Cropped Bangs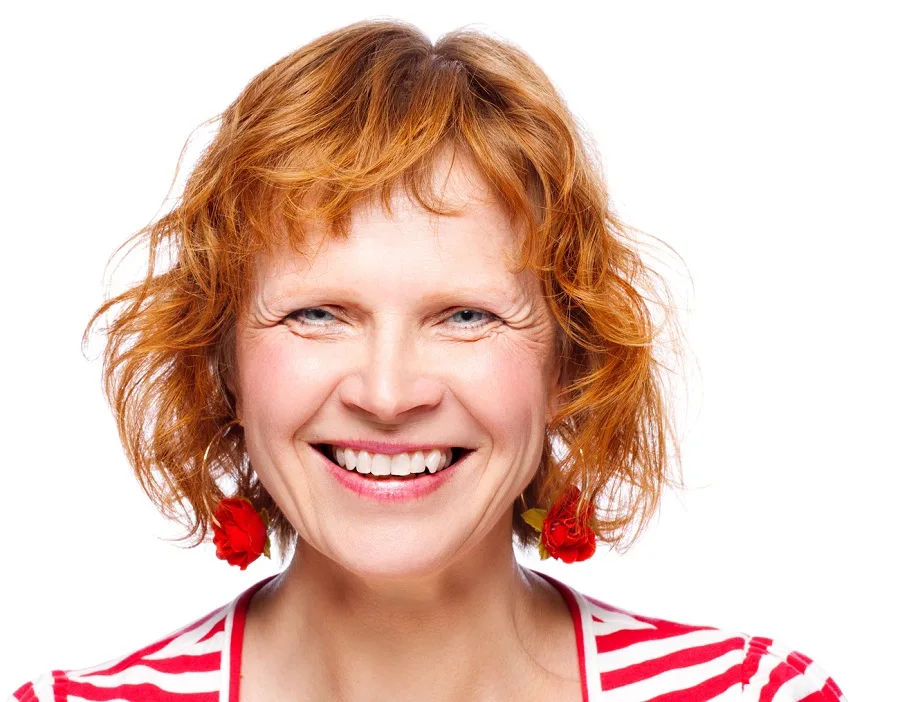 Layers add volume to fine hair and take away the bulk from thick tresses. Try them with a carefree bob and cropped bangs to cover just enough of that fivehead.
Apart from a haircut, a fresh hair shade also plays important to rejuvenate your look.
18. Short Face-Framing Layers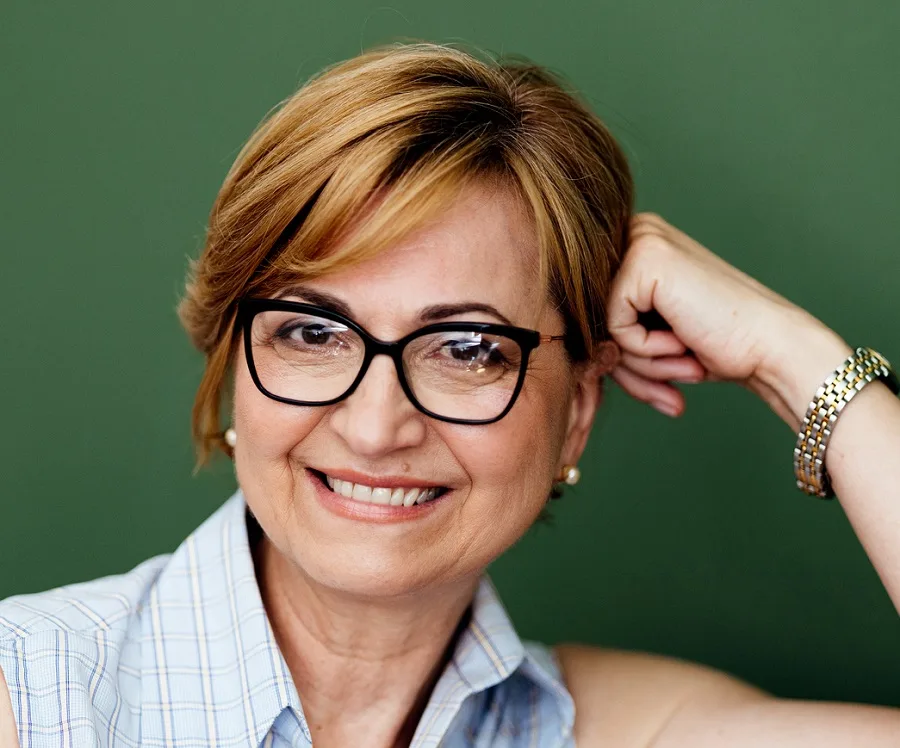 Keep it minimalistic by limiting the layering at the front only to frame the face in particular. The bangs merge with the side locks to create a seamless forward graduation.
Some blonde highlights never disappoint. Go for a bob, lob, or a bixie instead. The choice is all yours!
19. Modern Shullet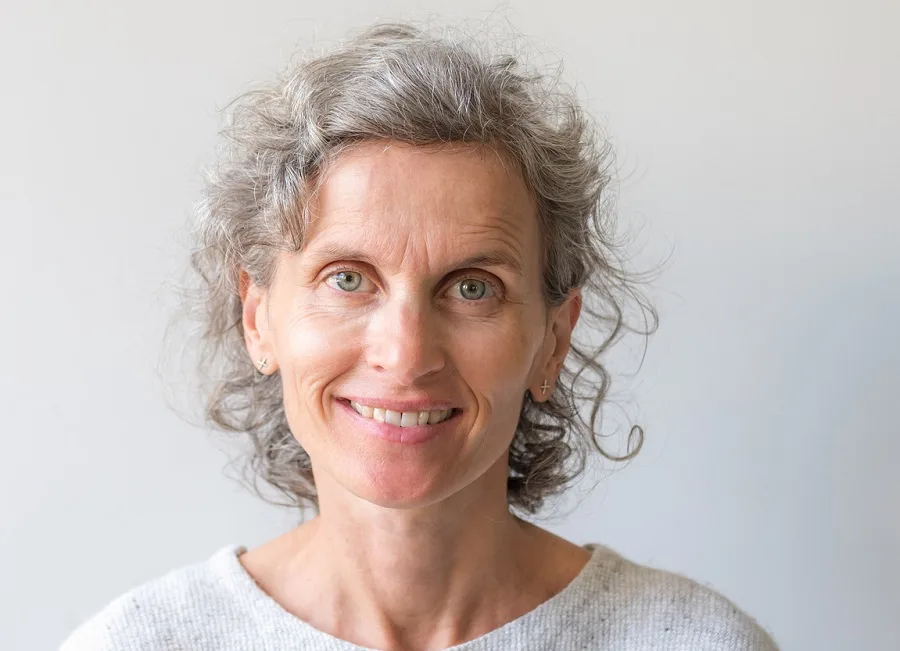 Modern mullets of today are soft, feminine, and relaxed lacking the sharpness of their previous traditional versions.
Short blunt layers on the crown and longer ones resting on the neck are all you need. Curly-haired women over 50 should surely give this short layered haircut a shot.
20. Professional Side Sweep
Pixies can be styled in so many different ways yet look super classy each time. Get one with plenty of texturizing layers and sweep the top neatly to one side for a professional appeal.
Spike up the strands on another day and no one will recognize you!
21. Funky Pink Pixie-Bob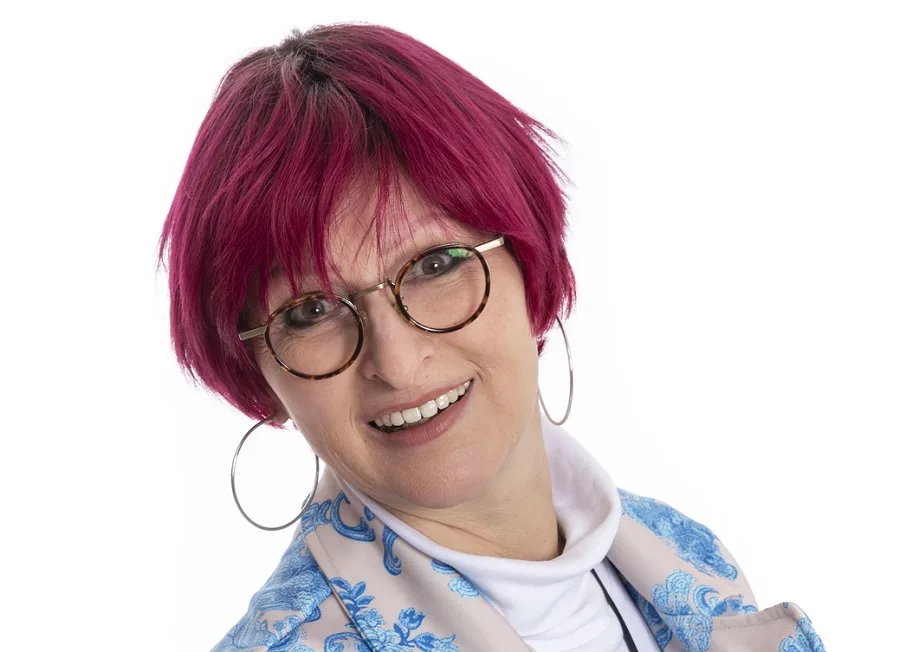 Who said layered short haircuts for ladies turning 50 or above can't be crazy? They can be as funky as you want, just like this groovy pixie-bob featuring razored layers, wispy bangs, and vibrant raspberry-pink hair color.
The emerging dark roots add up to the look too.
22. Voluminous Shag
A shaggy haircut defined by fuller layers around the crown and lots of texture all over the head is suitable to give new life to your coarse dry tresses. It is obviously incomplete without some face-framing bangs.
A good blowout will make a huge difference, though!
23. Androgynous Short Haircut
Rock an androgynous hairdo if you haven't your entire life for a change. Chop your curls into what may be called both a uni-length pixie or a Caesar haircut.
Play around with some babylights and allow your strands to bend in whatever direction. It can't get any easier!
The best thing about these short layered haircuts for women over 50 is that they all lift up the face taking away at least five to ten years. You might have sported all sorts of haircuts or a single one all over the years, but when hitting your golden jubilee, changing your look is a must.