Hair highlights are one of the most beautiful hair trends. The reason behind this is that back in ancient times, there were many hair remedies that kept the hair very long, thick, and strong and are still being used to this day, passing it down from generation to generation.
Asian hair, with its rich texture and often deep natural color, offers a unique canvas for highlighting. The art of adding highlights isn't just about going a few shades lighter; it's about complementing the natural undertones of Asian skin and enhancing the overall look.
Whether you're aiming for a subtle sun-kissed glow or a dramatic transformation, read this article to get some highlighting ideas for Asian women.
How to Choose Highlight Color for Asian Skin Tone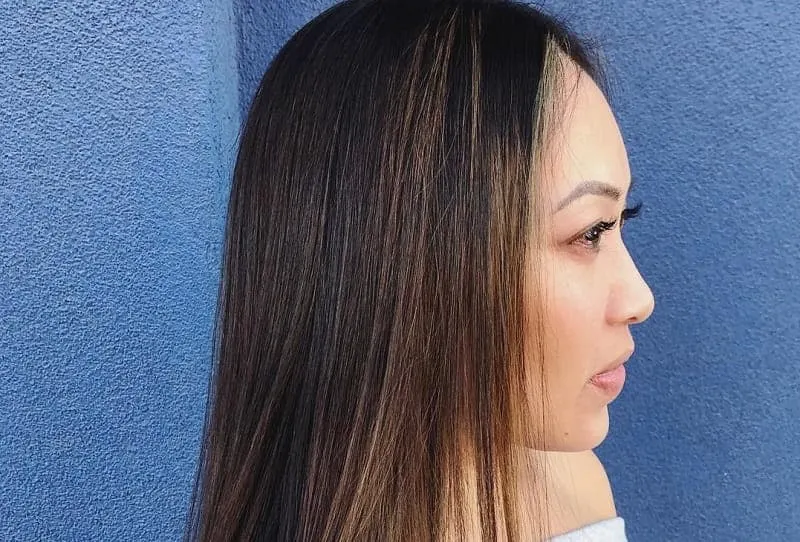 It is not very difficult to choose a highlight hair color on Asian skin. If you don't know what skin tone you have or what highlights you should get done to your hair, then read ahead to figure out the right choice for you.
There are two types of skin tones: warm tones and cool tones. In order to check which one you have, stand under the sunlight or put your wrist under a lamp to check the color of your veins. If you have green-colored veins, then you have a warm skin tone.
Whereas if you have blue veins, you have a cool tone. If none, then you have a neutral skin tone. Now, why are we telling you this? It's because it helps in determining the right hair highlights for your beautiful Asian hair.
Colors, like warm tones of blonde and brown, would look good with warm skin tones. For light warm skin tones, a honey-blonde hair color would do.
With cool tones, try going for ash blonde/brown, platinum, grey ombre, or light chestnut brown hair highlights.
If, however, you have an even darker skin tone, then chocolate brown or maroon highlights would look best in your hair.
Beautiful Asian Highlights Hairstyles
Following are the most lovely Asian hair highlight styles that are trending now.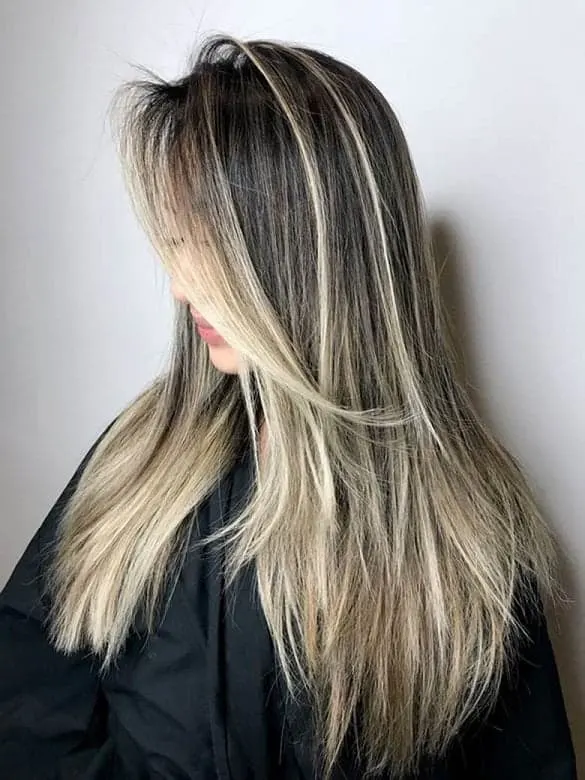 Platinum blonde highlights are one of the top-most demands of every Asian woman. The reason is that blonde hair is quite a trendy look and it goes well with neutral skin tones, so if you are in doubt, go for this Asian blonde hairstyle.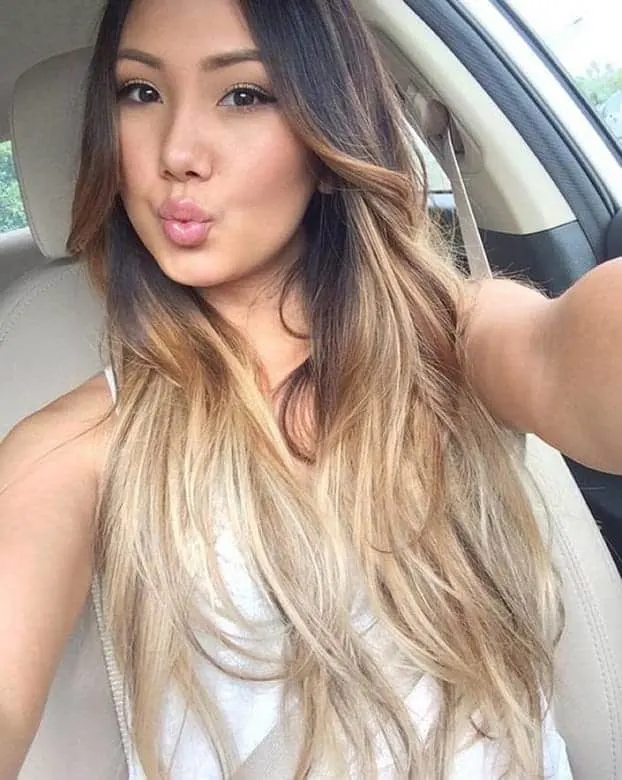 Ash golden highlights are very bold and have a super-attractive look. If you have very long hair that is naturally dark brown in color, then these highlights would look great. It starts with a dark golden hue and as the highlights go down the hair, they become lighter.
Just like ash golden, ash blonde is perfect for Asian hair highlighting. If you already have dyed hair and would like to add in some nice highlights, go for a similar, but the lighter tone of your dyed hair color. You will fall in love with your hair.
Copper highlights are something that almost each and every one of you must have had done or maybe thought of getting done. They are like meant-to-be tones for dark Asian hair because they lift up mostly on black hair color.
While many of us dream of having naturally brown hair, some like to make it come true with warm brown hair highlights.
If you are one of those girls who doesn't like much loudness in curly hair highlights, then these Asian highlights are just for you. Simple, yet classic.
6. Bronze Highlights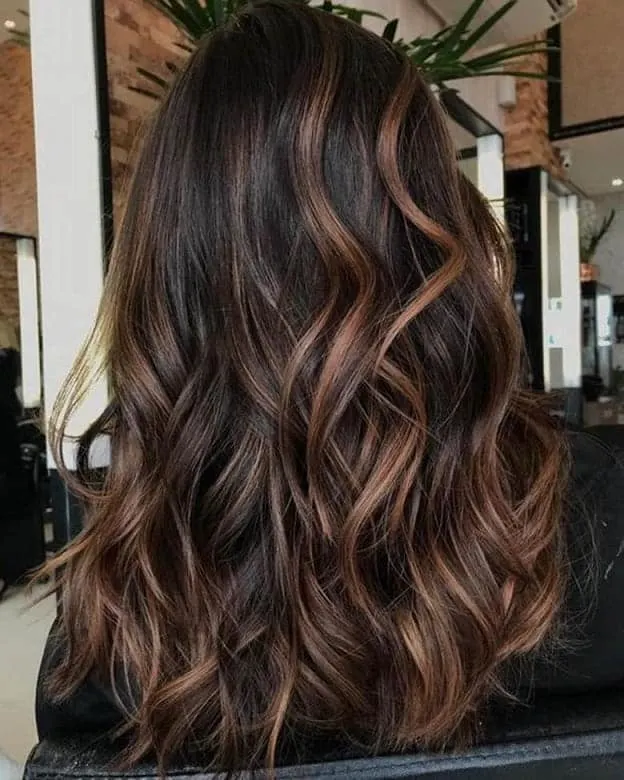 Bronze is a very beautiful tone of copper brown hair with highlights. It is a perfect combo with Asian hair because it really shows itself on cool skin tones.
If you have naturally colored eyes, then go for bronze highlights as they would beautifully uplift your eyes and skin tone.
7. Hues of Grey and White
Who says grey and white highlights are for older people? White and grey hair has become a trend amongst young Asian women and this is the reason why you should also get these too. They are super sexy and look great on light warm skin tones.
Burgundy plum hair highlights can never go out of style. They are just the right choice for every Asian girl out there. If you haven't seen how it looks, then check out the before and after transformation of this pretty Asian girl above.
If you're a fan of grey color, then here you go. This is a new Asian highlights trend that you must try if you're feeling lucky. It's beautiful and goes well with cool skin tones.
Sometimes it's okay to try something you've never done before. Wine red highlights are on the list and you must get these done if you love standing out from the crowd.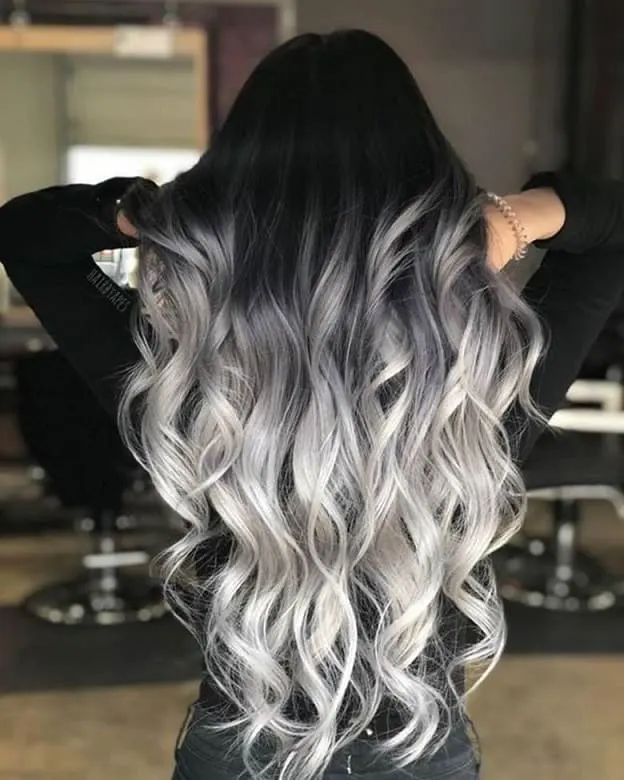 Grey ombre is the new talk of the town that has everyone going gaga over it. Asian women are taking this onto a whole new level of hair highlights and it's totally worth it. If you have super long and thick hair, this is the right choice for you to show off.
You can absolutely slay these Asian highlighted look if you are a cool skin toned woman with black hair as it lifts up the beauty of having black Asian hair.
There is nothing to be afraid of when going for highlights in your hair for the first time. Asian highlights is worth the try of getting sleek look done as they are gorgeous and are able to rock any shades of color as long as you know the right choice according to your skin tones.