In the past few years, we could all notice that Asian blonde hairstyles are becoming a trend. Almost all Asian celebrities decided to try bleach and turn from their naturally dark hair to blonde. From platinum blondes, strawberry shades to balayage blonde hair – Asian women showed us how they can rock blonde hair as well.
Why Blonde is Becoming so Popular Among Asian Women?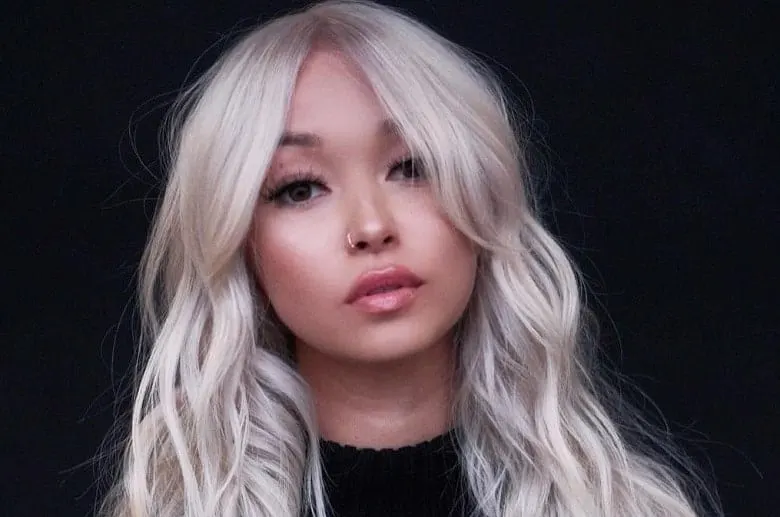 While Asian celebrities are known for dramatic hair color changing, that was not a case with bloggers, influencers, and other women. However, in the last few years, hair salons mark the rise of Asian women that come to try platinum and blonde hair.
The reasons why Asian women bleach their hair blonde can be multiple. If they live in America, it can mean they wanted to closer to American culture and style. However, there are other reasons, from being more visible to breaking some traditional Asian rules.
Some Asian women say that blonde hair gives them more confidence, making them look more visible as well. It is surely very empowering for blonde Asian women to try whatever they want, from Auburn to blonde shades.
Tips & Maintenance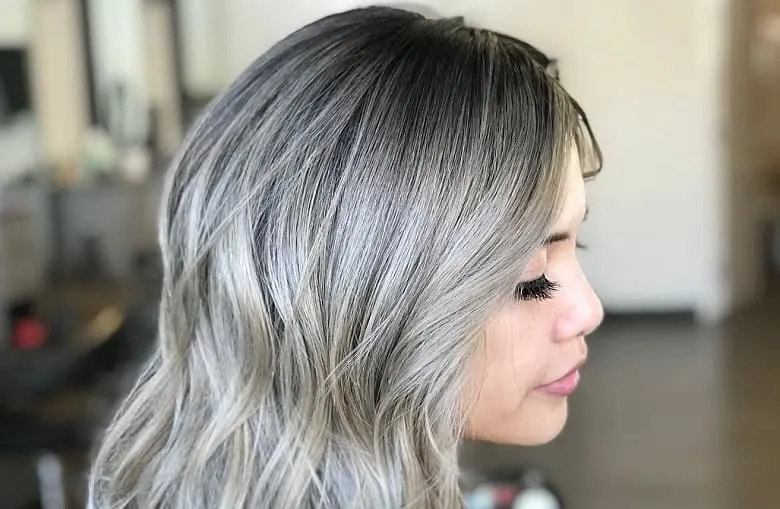 There are many things you can do to make your blonde hair lasts longer and be shiny. These are some of our favorite tips for maintaining blonde Asian hair:
This tip is not in first place by mistake. You really need to be patient when transforming from dark to blonde. Even if you are expecting to see results immediately, usually that is not the case. You should expect to bleach your hair a few times before getting that perfect Asian blonde hair. Sometimes, it can take you months before getting there, but once you have done with bleaching, you will be amazed by the results.
When picking the blonde shade you prefer, you need to have a few things on your mind. First of all, is that blonde shade compatible with your skin tone? If not, you better opt for something else.
For instance, if you have pale or fair skin you can always go with platinum and ashy tones. Golden or honey balayage hues suit girls with medium skin complexions.
If you have decided to become a blonde Asian girl, then you need to do it slowly. As we already mentioned, patience is the key when bleaching your natural dark hair. When you go to the salon for the first time, consult with your hairdresser and stay within a maximum of three colors from your natural hair.
Do it gradually, don't overdo it for the first time. Just an honest warning – if you bleach too much you can end up with brassy hair.
This tip can be especially important if you have bleached your hair. Try not to wash it with your regular shampoo even for a few days. Stay with dry shampoos, to make your bleach last longer and to protect your hair from getting brassy.
The only thing that can actually stop blonde hair from turning orange and brassy is the purple shampoo. In the last few years, there are many purple shampoos that can help you achieve perfect blonde shade. You can create a mixture with your purple shampoo and conditioner to treat your hair whenever she needs it.
If you have just bleached or dyed your hair in blonde, it would be a good idea to avoid or not use hot tools at all. Stylers, curling irons, or straighteners can damage your bleached hair making it look brassy leaving your hair ends dry and like a broomstick.
Best Asian Blonde Hairstyles
We've compiled here a list of top 15 blonde Asian hairstyle ideas for you to check out.
Coolest Asian Blonde Ombre
Following are the most popular blonde ombre hairstyles for Asian women.
1. Honey Ombre
When you are not quite sure if you should go completely blonde, do an ombre. It will keep your hair ends really light, while you can keep the natural dark brown hair color your roots.
2. Blonde Ombre
Asian blonde hair is perfect for this, as long as you keep it natural and low-key. Dark roots with lovely blonde ends will make you look fantastic.
Dark blonde hair is perfect for those Asian girls who would like to make a slow transformation from their natural espresso brown hair to completely blonde.
Edgy Blonde Highlights for Asian Women
Asian blonde hair highlights are becoming so trendy. You shouldn't fall behind too.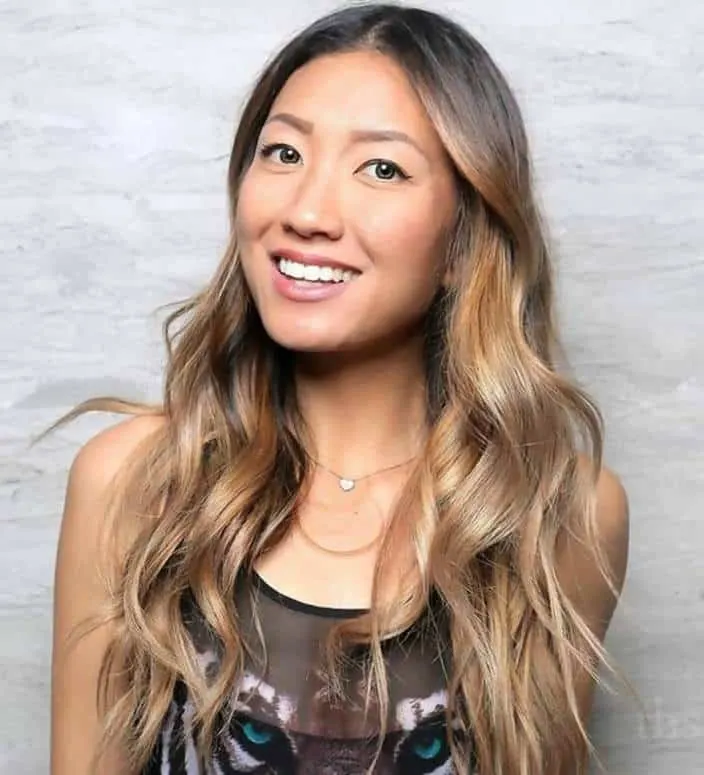 Blonde Asian hair is not strictly bleached and platinum. Most of the girls opted for neutral blonde tones, such as golden or ashy blonde hues. You can always count on those highlights to make your middle parted hair look extraordinary.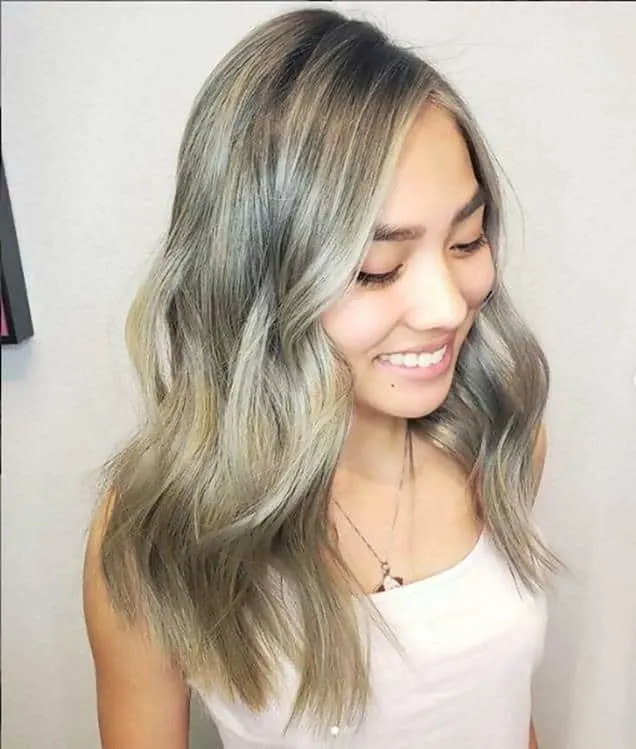 If you are interested to make your Asian blonde hair to look to eye-catching, you can always add ashy undertones. They will make you look gorgeous, and your hair chic. Even if your roots start to overgrow, they won't be visible.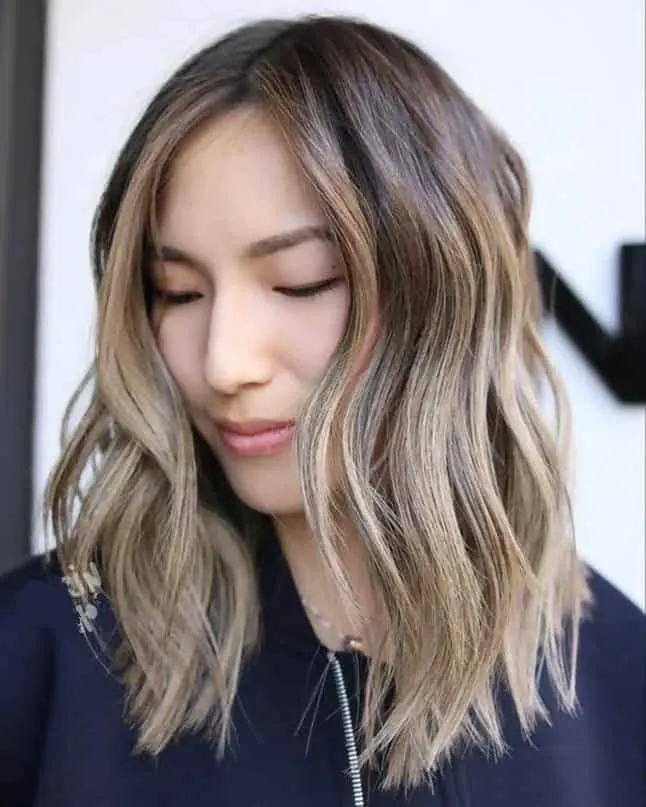 Even this blonde Asian girl couldn't resist to lovely highlights. They make every haircut look interesting, more eye-catching, and absolutely chic. Don't hesitate to try them.
Top Asian Blonde Balayage Hairstyles
Here we have compiled balayage styles for blonde Asian women. Have a look.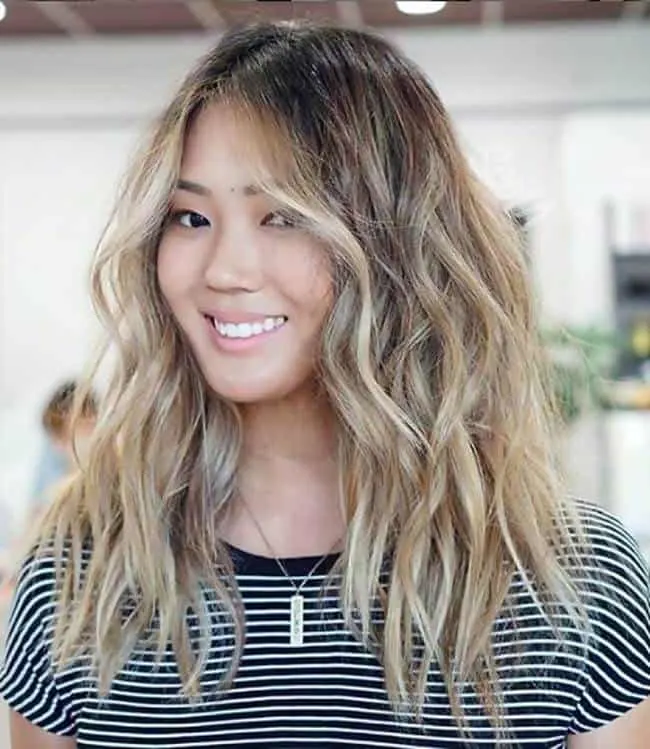 Balayage is an amazing and super popular technique. It took the hearts of Asian girls as well. They now try it with blonde hairstyles. You can soothe down the blonde hues by mixing it with ashy and honey tones.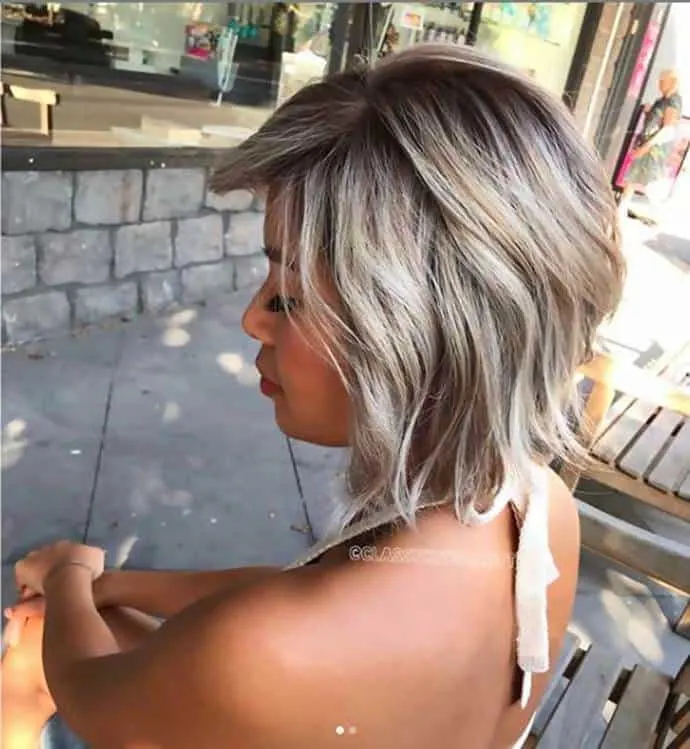 A choppy bob is a great hairstyle for everybody and so is for blonde Asian girls. It frames your face and leaves you with the perfect look for every day. Opt for this lovely balayage with dark roots and ashy hair ends. You will shine all the time, while this textured short A-line bob will make you unique.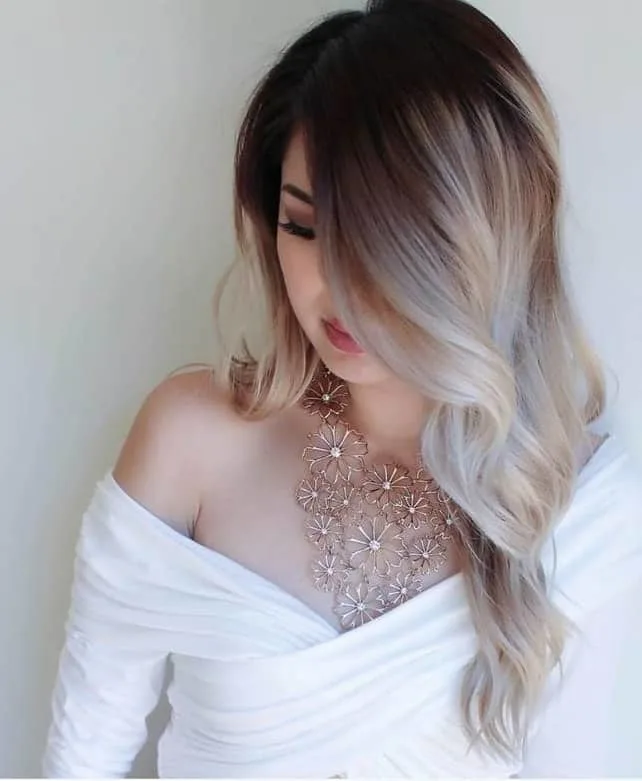 Platinum is for the brave girls only. You need to be aware of the fact that to get platinum hair you will need to bleach your hair first. However, you can always work with balayage. Leave your roots darker and your hair ends in the ashy platinum shade.
Asian Blonde Hair for Different Face Shapes
Check these blonde Asian hair look for different face shapes to find a suitable one for you!
10. Lob for Round Face
No matter if your hair is black or blonde, this Asian bob haircut suits perfect to girls with a round face. Messy lob balayage is perfect for those blonde Asian girls who like something chic yet very appropriate for round face and high forehead.
11. Platinum Blonde for Oval Face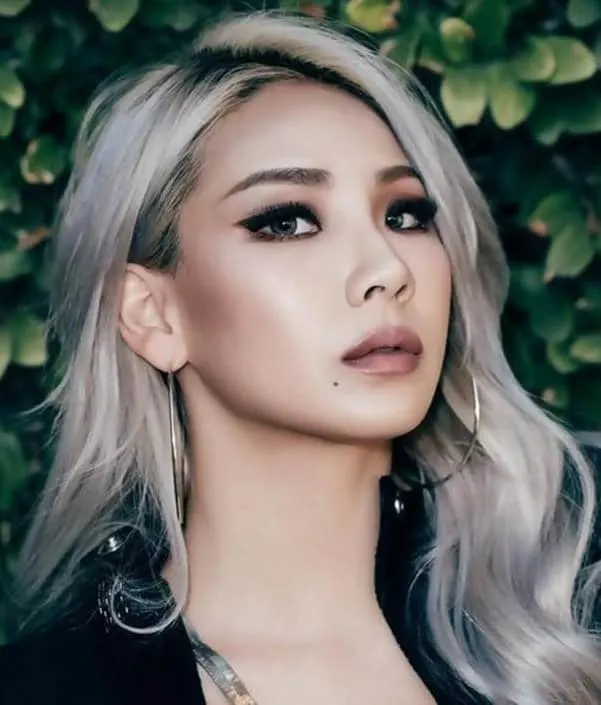 The key to achieving this lovely haircut is to comb your hair at a side. Make your face covering that one side will frame your oval face.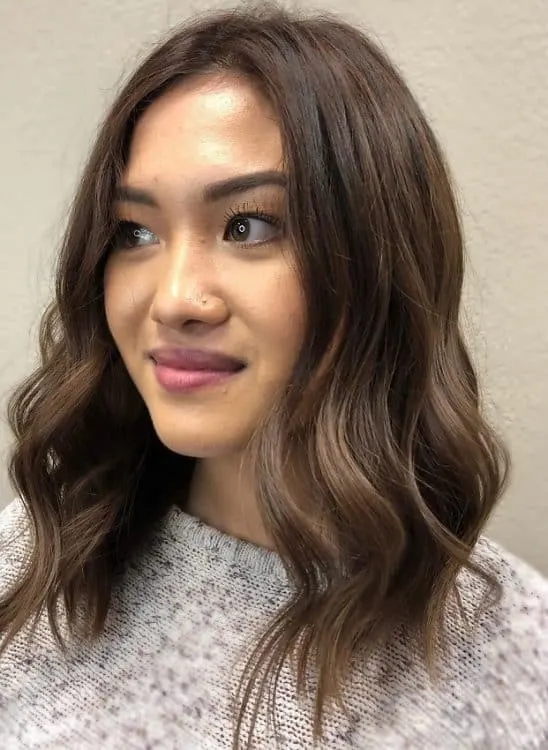 Blonde Asian hair in its finest state – long beach waves. Yes, you can wear this hairstyle no matter what others say. It looks absolutely amazing on heart-shaped faces. This is a perfect look for summer.
Other Asian Blonde Hairstyles
Here is some other Asian blonde hair variation that you can try this season.
13. Blue Eyed Blonde Asian Girl
Blue eyes and blonde hair make an unbreakable pact when put together. They both will make your looks impeccable and so stylish. Make sure to take care of your bleached hair.
This Asian blonde hairdo is a combination of modern shades and retro locks. You can be sure you will be noticed with a hairstyle like this.
Dirty blonde is the darkest shade of blonde hair. It looks lovely and it is perfect for those insecure girls who would like to try blonde but not to go platinum. Try it first like this, and then make a slow progression towards blonde and platinum.
Whether reasons for changing from your virgin to your blonde Asian hair color are, if you have decided to do that, stick to it. If you are a blogger, looking for a way to incorporate into a new society – go for your Asian blonde hair. If you just want to create a new look, following some of your favorite superstars or influencers – go for it. Either way, you will look perfect with your brand new blonde hairstyle.