61. A Side Part Shaved Hair
When it comes to short hairstyles for teens, its best to experiment a little too. Young people can have an easy option of side shave for their hair. The rest of the hair can be parted to the side for a chic red-carpet look.
62. Red Short Hair
This layered look is done best when you have a voluminous head of hair. It's a boyish cut with this beautiful red color which is just a little bit gothic for us to love and try it out.
63. Undercut Short Pink Hairstyle
Pink hair with dark roots is a trendy style on its own. Mix in with that an edgy short haircut and a razor undercut with the design you have an amazing winner here. This is a must try hairstyle for any girl who wants to do something extremely contrasting with their hair.
64. Short Purple Undercut with Line Design
This metallic purple hair color is a signal that you're going to go all in. By that motto adding lines to a shaved part of your hair should actually be an exciting thought. It's the epitome of all attention-grabbing hair color looks for teens.
65. Textured Shave with Short Hair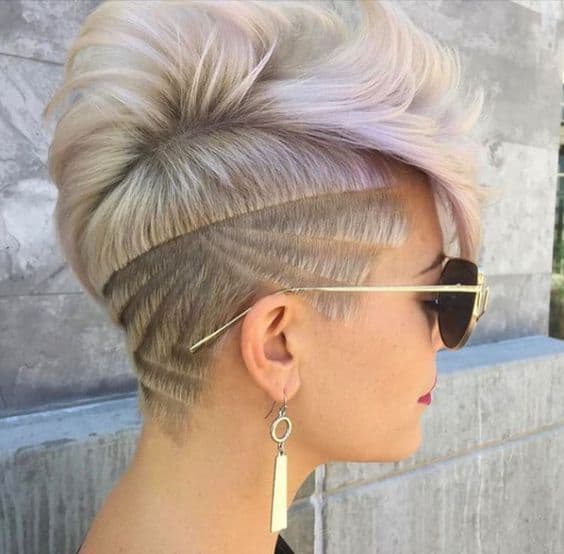 The textured shave can be done with hair that is thicker than you know what to do with. It's an amazing hairstyle for girls who have a lot of hair and aren't worried about having difficulty growing it back. This design is purposefully made so to add texture and depth to the shaved area.