Shaggy pixie cuts are all about those super sexy choppy ends that give texture and volume to any hairstyle whatsoever. They are the best option for rebel girls who want unconventional messy looks. Also, because all trends are going in a more relaxed direction, hairstyles make no exception.
Shaggy pixie is easy to style, most of them require a tousle and some fixing spray. We couldn't be happier to find that 2021 brought back this punk rock and roll hairdo and you should be too because they are so sexy and low maintenance. Check the examples below and get the perfect look for the summer.
1. Brown Shaggy Pixie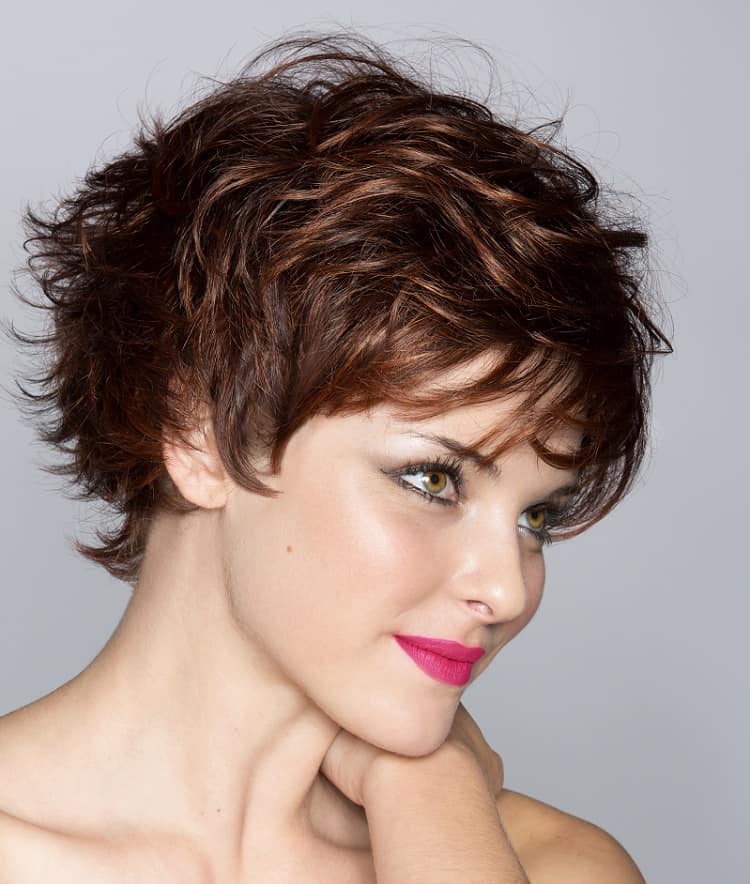 Once you pick a pixie for your thick hair, you won't need anything else. It looks mindblowing, and your tresses will shine and glow. Give the hairdo a tousle and carelessly spread the bangs on the forehead.
2. Shaggy Pixie With Highlights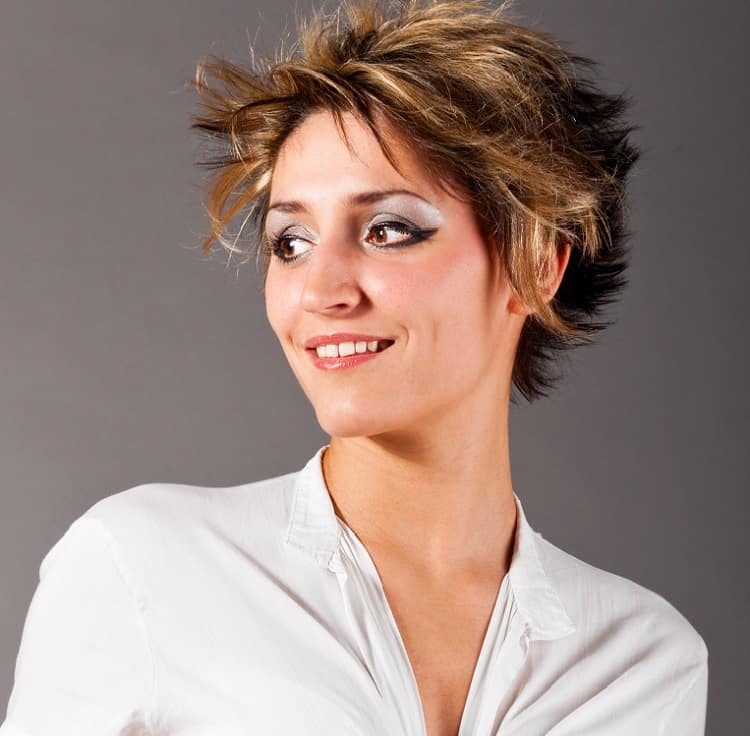 When you pick a longer shaggy pixie hairstyle, you will have a messy looking hairdo that is low maintenance and sexy. Create highlights and spikes for the back hair. If you're not in the mood for styling, simply tousle your hair and you are good to go.
3. Shaggy Pixie with Blonde Ends
If having fine hair is a real struggle for you, go for a shaggy pixie haircut. Give your hair texture by maintaining your roots in their naturally dark color and dye the tips in a platinum blonde hue. Lift the roots to provide more volume, and you'll look ravishing.
4. Metallic Gray Pixie Haircut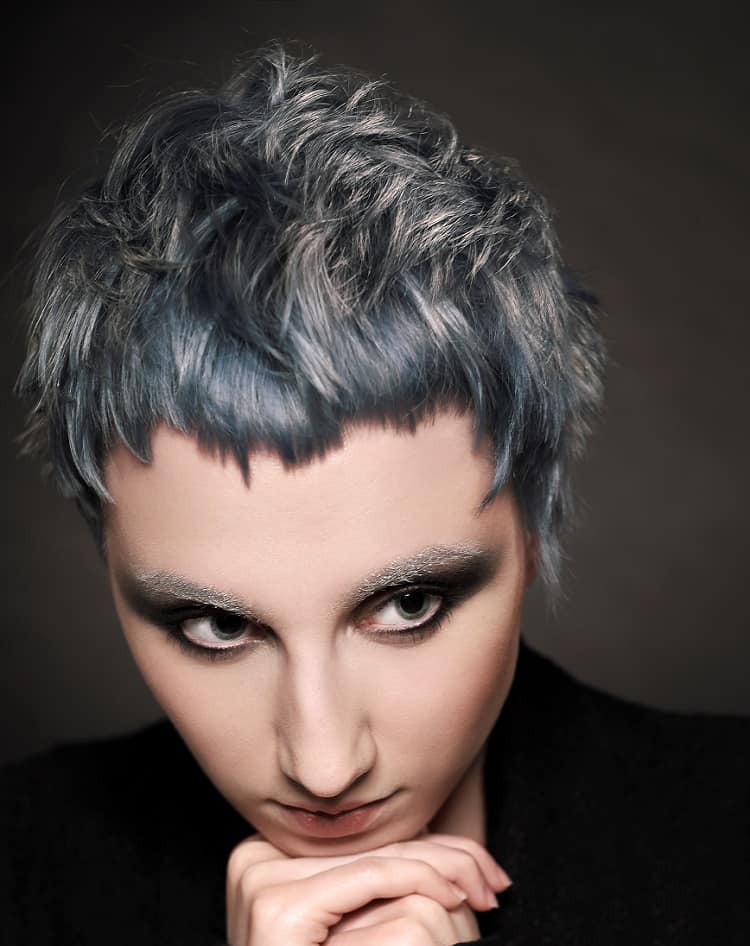 If you don't fancy dull, simple looks, a choppy pixie will transform you into a real icon. Get the baby bangs cut in a V shape, opt for a metallic gray shade, and for a more effective look, also dye your eyebrows.
Shaggy pixie cuts work with all face shapes and are also ideal for women who wear glasses. If you are a lady over 50 who wants a low maintenance hairdo, you should definitely consider this option.
6. Shaggy Pixie Cut with Bangs
A short pixie looks so good when you create a blonde ombre and get some bangs that you can spread on your forehead and lightly toss on one side. You will get a modern chic look that is ideal for girls who don't want to spend too much time in the mirror in the morning.
7. Pastel Pink
A shaggy pixie with bangs and long sideburns will mesmerizingly frame your face. Go for a fringe and dye it in a bright orange color while the rest of the hair is colored in a pastel pink hue. You will not only look chic, but you will get a lot of texture thanks to those layers.
8. Curly Shag with Thin Highlights
When you have an oval face, any hairstyle suits you, especially a shaggy pixie cut. Get more dimension by styling some thin blonde highlights. Create curtain bangs and you will draw all the attention on your eyes.
9. Pixie for Curly Hair
A shaggy curly pixie haircut will give your ringlets bounce and movement and if you pick a dark red color or a burgundy shade, you will be astonished on how it defines your tresses.
10. Half Red Half Black
A bob with pixie can be dyed in so many ways, including ombres, with highlights, or even half black half red. If you adore goth and rock looks, a hairstyle like this is the thing you need in your life ASAP.
In both fashion and hairstyles, trends fade and rise, and in 2022 shaggy pixie mullets are again a hairstyle you'd love to have. Create baby bangs and keep your sideburns long, in front of your ears.
12. Teal Blue + Shaggy Pixie
Messy pixie haircuts are ideal for these rough times when we're trying to avoid going to places. This short hairstyle is so low maintenance and looks brilliant if paired with a teal blue shade that you can revive at home.
Shaggy pixie is hot in 2022 and if you want a modern look, you should get one ASAP. If you worry about not looking feminine with short hair, think again! These hairstyles can be messy, modern, and even elegant, depending on your mood so don't overthink this transformation because you will totally nail it!