Van dyke beard was considered as one of the popular beard styles in the 17th century of Europe. The name "Van dyke beard" was inspired by the Flemish painter Anthony van Dyck, who worn this beard style for the first time in European history.
It is also known as a "Charlie beard" named after a Charlie king. In some regions, it was named as Pickedevant beard means "Front facial spikes". It got popularity in the 19th century amongst the people of the United States. With the passage of time, people brought a lot of variations to the old van dyke beard. It is basically a striking combination of mustache and a goatee beard.
Now in this era, there are enormous variations of van dyke beard style that have worn by many celebrities in their different movies as well as on various occasions. It is ideal for oval and square face shape. It can suit other face shapes as well if you wear the van dyke beard with a carefully chosen hairstyle.
How to Grow Van Dyke Beard
Growing a Van Dyke beard professionally includes the following steps:
Beard Length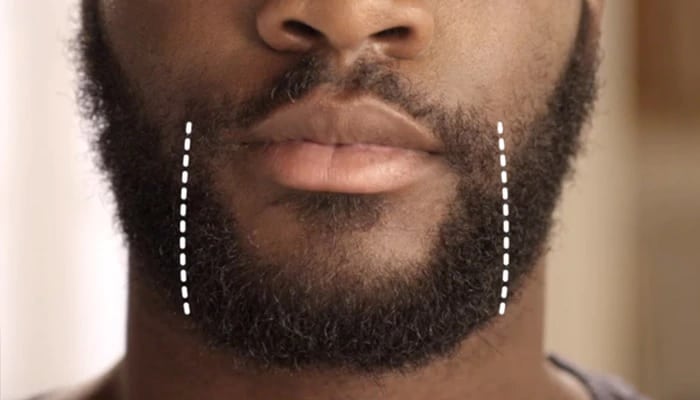 In order to achieve a van dyke beard style, you must have to grow your beard about ¼ inches long. If your hair growth is faster then, there is not a big problem for you. If you have slow hair growth then, you have to wait for a few days or weeks to obtain the desired length.
Apply Shaving Gel
Once you achieve the desired beard length, you are ready to achieve your dream van dyke beard. Apply a good quality shaving gel on your facial hair for a leathery appearance.
Shave your cheek's area and sideburns completely to achieve a circle beard resembling a French beard style. Shave the neckline area for a neat look. After removing the excess hair, give the circle beard a goatee shape by trimming the beard precisely.
Trim Mustache
Once you get a goatee beard, start trimming your mustache. Cut both ends of mustache carefully for a pointed look. Disconnect the mustache from the beard. That's it; you are done with your van dyke beard!
Rinsing
Now, rinse your face thoroughly. Apply a gel for a glossy and fixed look.
Famous Van Dyke Beard Styles
Here, we will explore the 25 most famous Van Dyke beard styles that are not only versatile but stylish and mannish also.
1. Imperial Van Dyke Beard
It is one of the most masculine van dyke beard style which is a combination of imperial mustache and petite goatee. Imperial mustache achieved by pointing the upper lips facial hair from both ends in an upward direction. Turn the beard below the lips into a triangular shape in order to achieve the petite goatee. Shave the remaining hair completely for a neat look.
2. Anchor Van Dyke Beard
It is also known as a Johnny Depp beard because he carried this beard style for many years as his signature beard style. You can wear the soul patch and chin beard with a chevron mustache or a handlebar mustache as well.
The Renowned Actors With Stylish Beards
3. Thick Anchor or Zappa Van Dyke Beard
You can achieve it with two combinations. You may grow Zappa beard style along with a goatee or you can grow a painter-brush mustache. Whatever combo you wear, must grow the van dyke beard thick. You can turn the beard into an anchor shape or you can grow a soul patch connecting to the chin beard.
4. Royal Beard
It is a combination of villain mustache and a goatee beard. It looks equally good with a side swept or a Mohawk hairstyle as well. It is perfect for those guys who have sharp facial features.
5. Thick and Trimmed
Due to its thick texture, it is very easy to maintain van dyke beard. You do not have to spend time in trimming the beard after a few days in order to maintain the beard length. It looks good with a buzz cut as well as with taper fade hairstyle. It looks good with or without sideburns.
6. Disconnected Style
It looks awesome on any outfit whether it's formal or casual. You can carry it on any outfit elegantly. You can grow a soul patch with chin beard along with disconnected pencil mustache. If you want a prominent beard for a strong personality, you can grow a thick van dyke.
7. Van Dyke Beard with Full Stubble
If you do not want to shave your facial hair but also want to look modish, try this striking beard style. You have to maintain the beard after 5 days or one week according to the growth speed of your hair. Do not trim all the facial hair, just trim the cheek's sides. You can grow any mustache that you like.
8. Van Dyke with Handlebar Mustache
Handlebar mustache with a van dyke gives a mannish look to guys. It looks perfect with light stubble or cleanly shaved sides as well. You can keep the beard thickness according to your interests as thick or thin beard looks equally good on guys.
9. Extended Version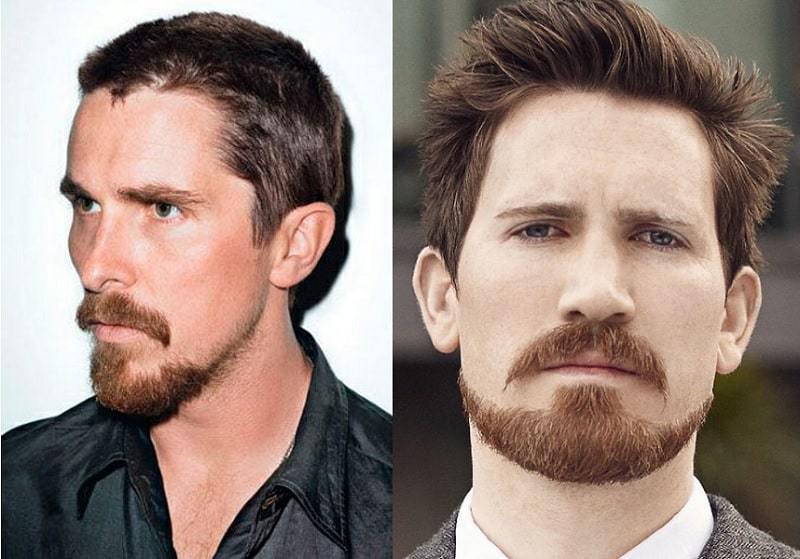 It looks so fashionable on guys. You can carry the extended van dyke with messy brushed up or a crew cut hairstyle. You can use a handlebar or chevron mustache combination with an extended beard.
10. Chin Puff
Want to have a distinctive beard style for a unique as well as stylish look? Try out the thick long chin puff beard along with Zappa type mustache. You can grow the light stubble or keep the cheeks area clean shaved. If you want completely shaven sides, we recommend you to keep the sideburns extra longer for a balanced look.
11. A Classy Mix
This beard is different from the other van dyke styles because here, the mustache connects with the goatee beard. Light stubble sides look awesome with a circle beard.
12. Blonde Van Dyke Beard
Blond long hair and blond van dyke beard exhibit a macho look of men. Keep your long hair opened and grow a thick anchor shape van dyke in order to stand out in the crowd. You can grow a blond walrus mustache for a more powerful look.
13. Zappa Van Dyke Beard
Wavy long hair with Zappa van dyke beard makes you feel like a rock star. Zappa mustache is basically a long mustache which both ends point in a downward direction. Grow a very light stubble and a small patch of beard at the chin area along with a soul patch.
Give a simple chinstrap beard a funky look by growing it with a goatee and a villain mustache. Trim the chinstrap a bit shorter than the van dyke beard. You can blonde the beard if you want. Swept back hairstyle gives you a macho look.
15. Super Cool Style
It is a simple van dyke beard style but when you wear it with the combo of handlebar mustache it becomes a super cool style. A Sleeve tattoo, goggles, and taper fade comb-over hairstyle will surely succeed to steal the heart of the girls.
16. Balbo Van Dyke Beard by Tony Stark
Tony stark's Balbo beard style is enough to add a class to your whole personality. He is undoubtedly wearing this van dyke beard style very gracefully. Conjoin the anchor goatee with thin neckline hair to achieve the van dyke beard. Shave the excess hair completely.
17. Van Dyke with Zorro Mustache
Zorro mustache is a v shape mustache that got separated into two parts by trimming it from the middle. A goatee beard with Zorro mustache looks remarkable with the slick back hairstyle.
18. Under The Chin
It is particularly for those guys who have a narrow chin area. You can achieve the van dyke beard by growing it under your chin or below the neckline. Grow a light soul patch below the lips area along with a Zorro mustache.
19. Pencil Beard
A goatee and a pencil mustache with a lineup afro hairstyle is a perfect demonstration of van dyke beard style. Trim the mustache in such a way that it turns into a thin pencil line. Trim few inches below the lips carefully for a distinctive gap between the mustache and the beard.
20. Gigantic Long Van Dyke
Are you bold enough to try a gigantic van dyke beard? If yes, then start growing your facial hair longer from today till you become able to carry the given attire. It requires a lot of styling time as well as maintenance.
21. English Mustache
English mustache is basically a sharp horizontal mustache that you can wear with a chin puff beard to make a unique van dyke beard. It looks a bit unusual but still grabs the attention of people.
22. Pointed Van Dyke Beard
A cool beard style with a slightly pointed end. Shave all the cheek's area completely while leaving a pointed beard in the Centre below the lips. Gray and honey blonde touch in beard give more stylish look.
23. Anchor with Chevron Mustache
It is another modish look of a van dyke beard that is looking very graceful on the guy with short hair and front bangs. Turn a simple mustache into a chevron mustache by trimming it in a v shape. Shave all the excess hair around the nose area. Anchor beard looks good with chevron mustache.
24. Ancient Times
It is a visual example of how ancient royal people used to carry the van dyke beard style. Handlebar mustache, classy sideburns and a back-combed curly hairstyle suit astonishingly on the royal outfit.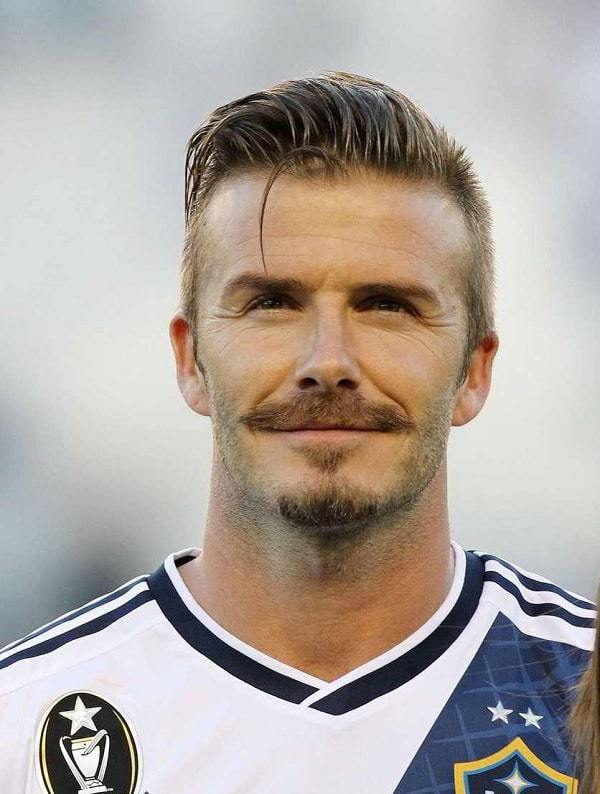 David Beckham carries each style very elegantly. It is another appealing van dyke beard of him with stubble, comb-over hairstyle and a hair strand falling on his forehead. The walrus mustache makes an amazing combo with the beard.
The Perfect Short Haircuts With Beard
So, here we tried to assemble the most famous van dyke beard styles. You can try any of these aforementioned beard variations without a single doubt. We recommend you to go to a professional barber with the picture of a van dyke along with the haircut that you want to adopt because the above-discussed beard styles need deep precision to be implemented. A little mistake can ruin the whole effort that you took in the beard growing stages.