Fade haircuts for white guys is a new trend in the 21st century. If you wish to have a clean and fresh look, then there is no other better than fade haircuts. White boys can style the fades with curly, short or long hair. There are so many fades out there so there will always be a trendy one which suits you perfectly this 2021.
Best White Boy Fade Haircuts
Here are some of the best examples of white guy's fade haircuts to get in 2022.
1.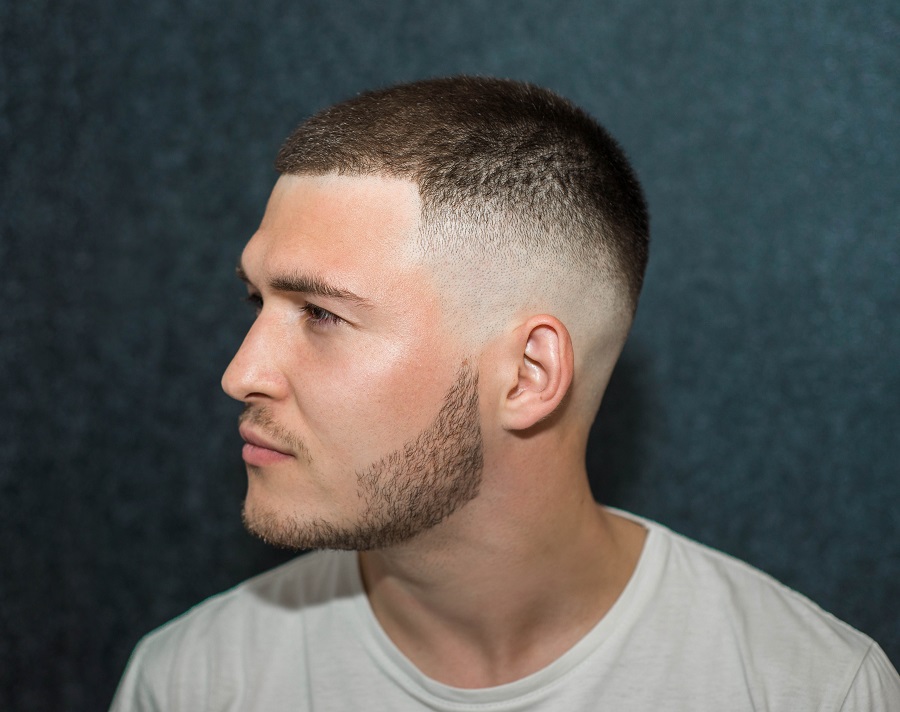 2.
3.
4.
5.
6.
7.
8.
9.
10.
11. High Fade with Pompadour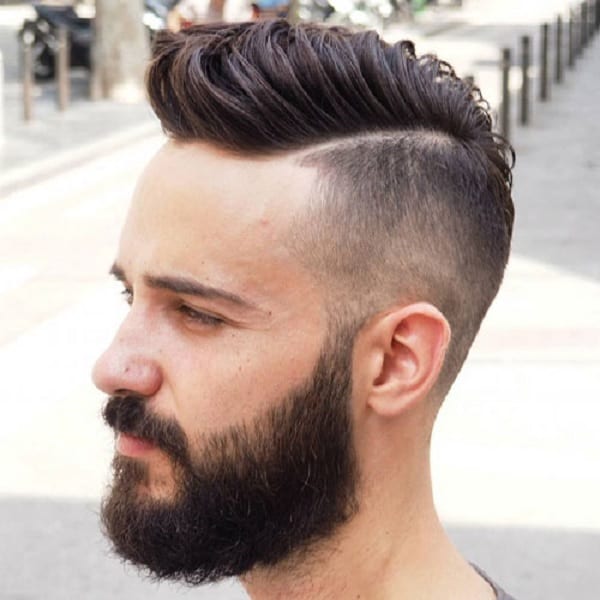 This is one of the shortest ways for you to cut your hair on the back and sides which gives an edgy look. White boys can do the high fade as it tends to go well with various cool hairstyles due to the fact that they start the blending at a high point on the head and goes shorter more rapidly than the mid or low fade. The high fade for white boys gives more emphasis on your hairstyle and it makes you look unique anywhere you are.
12. Mid Fade Haircut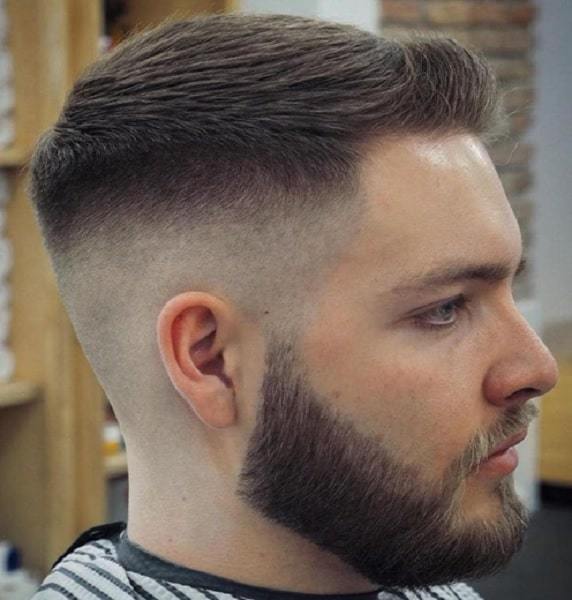 The mid fade haircut which is also known as a medium fade is the best to go for if you are not quite certain about high or low fades. The mid fade is growing popular by the minute because it gives you a soft and modern look.
They go with almost every style and cut as other types which give you the perfect fit. White guy fades with a medium length which has various styles which are perfect for both casual and office settings.
The low fade haircut for white guys as the name portrays is the opposite of the high fade and it starts a little above the ears and neckline. This haircut is the most popular. The low fade looks awesome with a beard and is good for professional and traditional hairstyles. White boys can get this haircut for a nice and fresh look.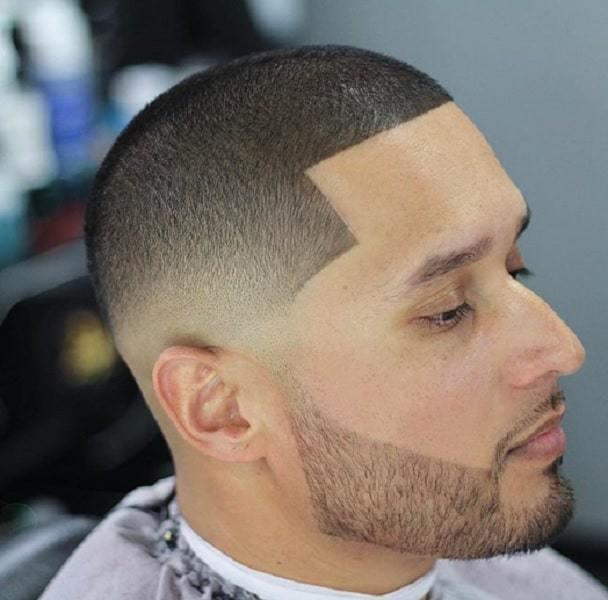 The skin fade which is also called the zero fade haircut is the favorite haircut in barbershops. White men have a liking for skin fade haircut due to the fact that it has high-contrast, is very clean and portrays a 'bad boy' look.
White guys who wish to wear a slick back, side part or comb-over and still want to look presentable for office settings can try the low skin fade.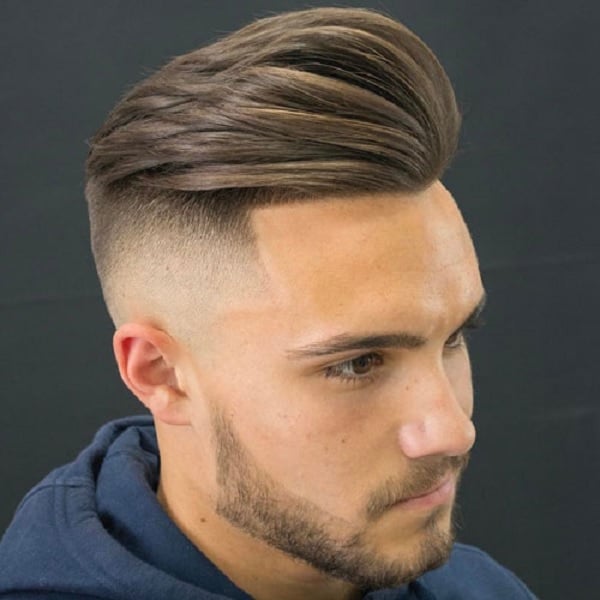 The bald fade haircut for white men is also called the skin fade. They finish with no hair and blend into the skin. White guys can ask their barbers to give their hairlines a shape up or line up due to the sharp look which gives a very fresh fade.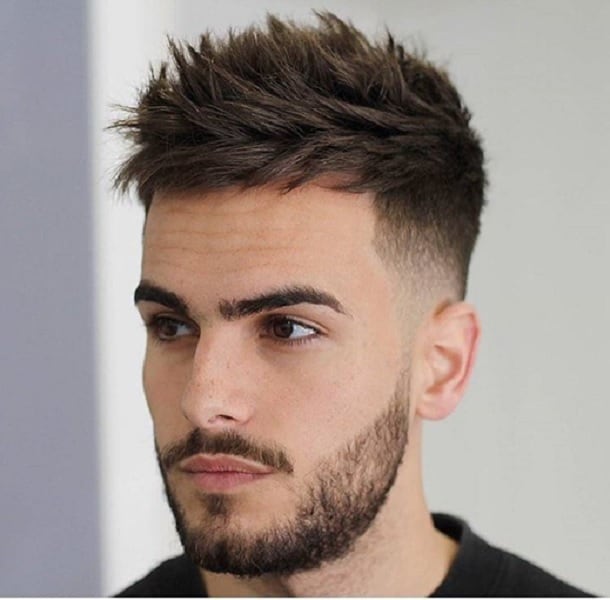 A combo of the best ways for white guy's fade to have their hair cut on the back and sides is the undercut fade. This haircut is lovely and distinct. The best styles can be made with undercut fade haircuts which make it very good to experiment with.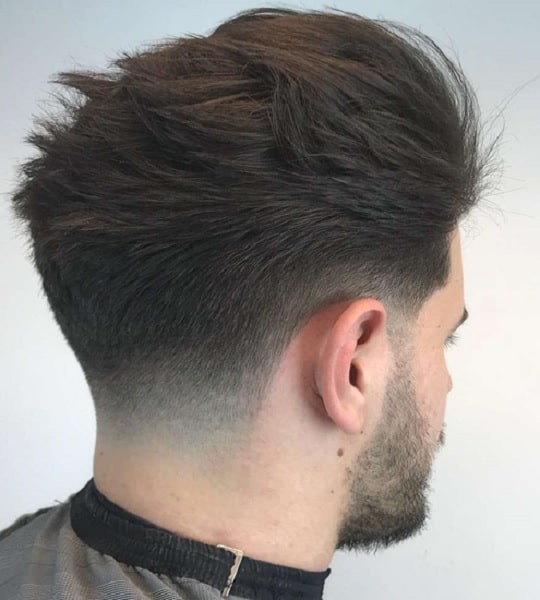 Due to its classy and timeless look, the taper fade is known to be one of the most famous haircut styles worldwide. Your hair is blended down the back and sides. The taper fade is a trim which is barely noticeable and your hair will not be cut down to your skin. The ends of your hair are thereby longer than traditional fade haircuts white boys.
18. Ponytail Fade
Put a new spin on your medium or long hair by adding a high fade to sides. Then gather the hair in a ponytail at medium height and use a few extra hair ties to section it off.
19. Temp Fade
Also known as a temple fade, the temp fade is basically a line up with a high fade. It lets you keep some hair for comfort, but it's versatile so you can sport it even in the professional world and not feel out of place.
20. Drop Fade
A drop fade features a fade below temples and around ears. It adds a precise fresh hit of detail to a super textured head of hair.
21. Gradual Fade
Five small braids take this white guy's bun from blah to bam! A high gradual fade is that rugged touch of detail. It's a hot style for your gym workouts or when you're hitting the beach.
22. Buzz Fade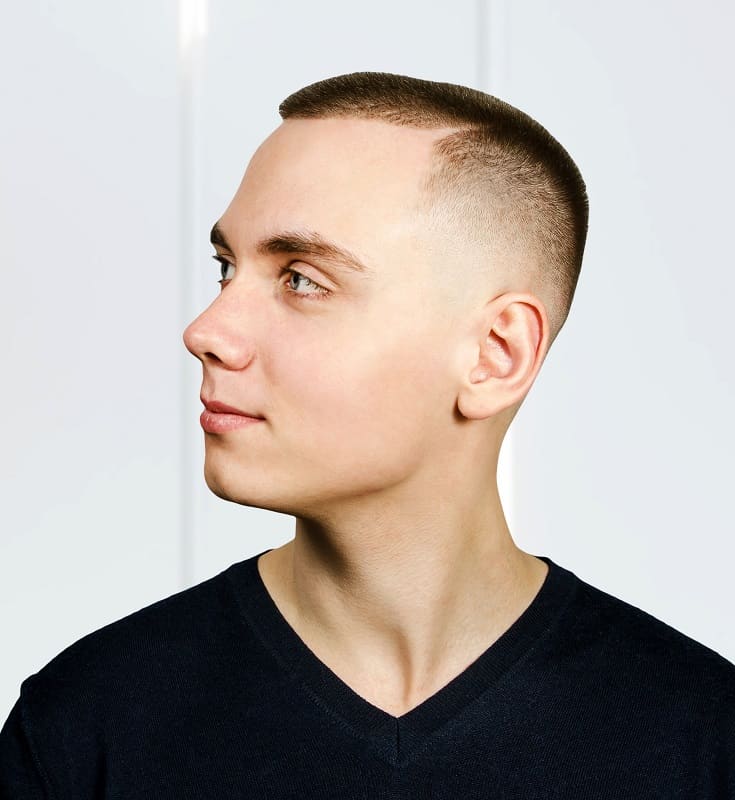 A receding hairline or widow's peak is easily disguised when you sport a buzz cut with a high fade. We like this cut on white men with strong bone structure as the cut is very flattering.
23. Medium Fade with Shaved Design
Don't chop off that thick hair you're blessed to have. Switch up your look with a high fade featuring shaved in designs like curved or straight lines.
24. Bald Fade
A bald fade is a more dramatic feature on white men than just high fades, but it can work, especially if you have a narrow face shape. Maintain a longer buzz cut to balance out the contrast.
25. Slicked Back Fade
If you're a white man with a bushy beard and at least medium length hair, add a fade and gather hair in a slicked back man bun or ponytail. Great style for the gym but also handsome for work.
26. Straight Hair Fade Undercut
An undercut fade helps focus all the attention on straight short hair up top on this haircut for white men. The hair is brushed forward in a pointed shape.
27. Graduated Fade Hard Part
If you're a white man all about the details in your haircut, you'll love this mixture of long smooth locks, a hard part, and graduated fade.
28. Low Mohawk Fade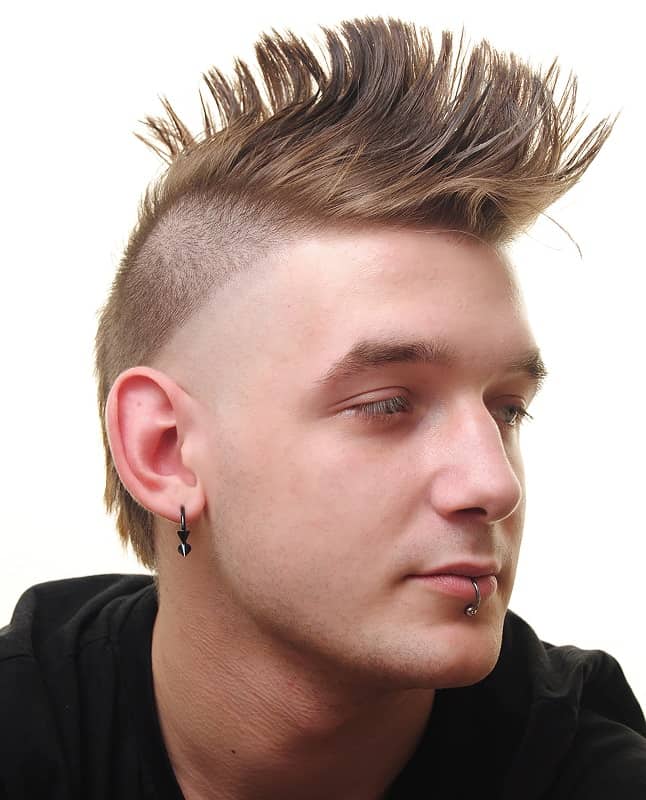 Many men's mohawk styles are accompanied by a high fade, but this one features a low fade. Hair is also shaved completely bald around temples.
29. Gradual Fade Line Up
A line up for white guys is pictured here with a gradual fade. It works best for men whose hair is straight or doesn't have too much texture to it.
30. Gradual Fade Undercut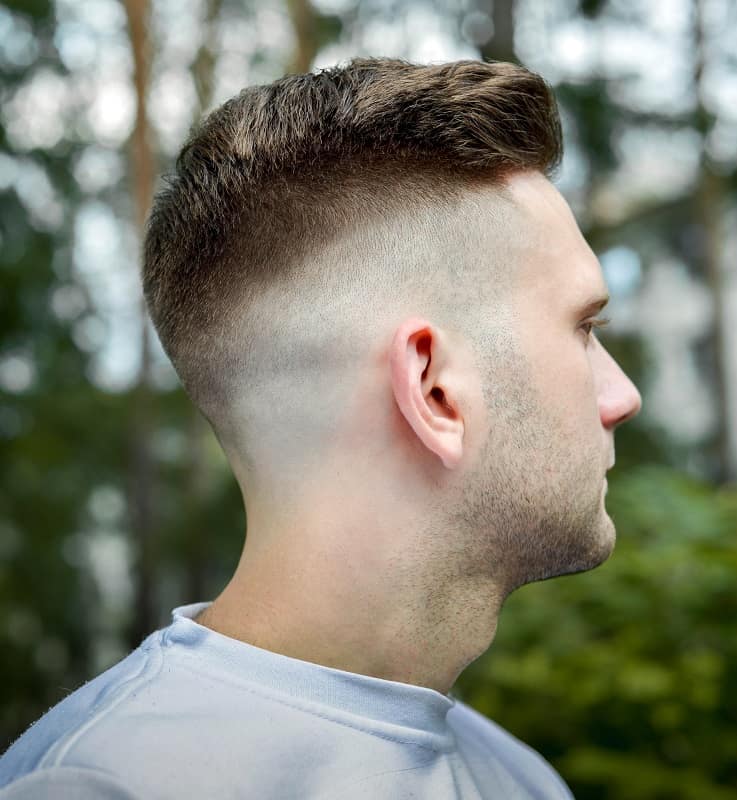 For young white guys, this gradual fade hairstyle is a manageable length up top so you can style it smooth and parted to one side or straight back.
All the hairstyles above are the top sexiest fade haircuts for white guys or boys that everyone should get this 2021 for that fresh, handsome look.