The craze for pin curls on natural hair is now surging amongst the latest trends in hairstyle. These pin curls hit the peak in the 1930s and somewhere down the lane, had lost its charm. In recent years, they have once again found their place in the most trending and fashionable hairstyles.
There are two important reasons why pin curls are preferred. The first one is most obviously the spectacular style it brings along. And secondly, the advantage of not having to use a hot iron on your hair. There is literally no end to the list of stuff that damages hair like hot hair iron.
Yes, it is totally understandable that it's a lot quicker and easier to style the hair with an iron. But with a little patience and a couple of duckbill clips/bobby pins, you could do the same. And guess what? Your hair would have escaped the heat!
How Do You Pin Curl on Natural Hair?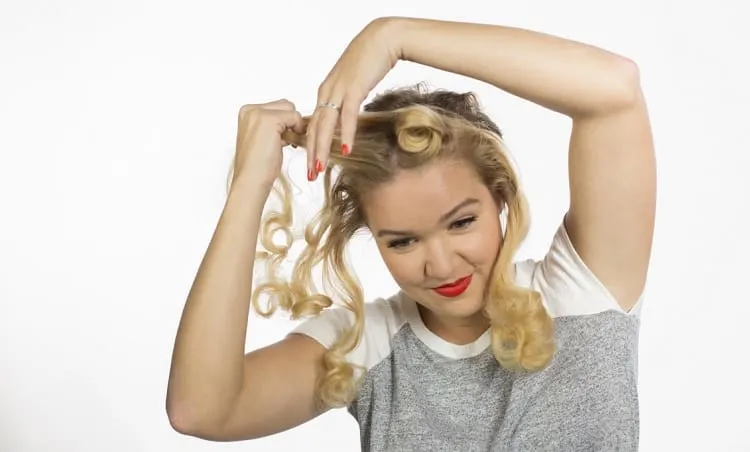 Before we get into the amazing pin curl hairstyles, let's look at how it's done. Pin curls are created on wet hair. So, pick the pin curls on natural hairs you wish to recreate. Wet your hair thoroughly and gel it adequately. Now, section your hair to suit the style you've chosen. Make the curls and secure them in place with duckbill clips or bobby pins.
Let these curls set overnight and your pretty pin curls are ready to roll the next morning! Basically, there are two types of pin curls. They are the flat pin curls and barrel pin curls. The flat ones stick close to the scalp and the barrel curls stand away from the head.
Pin Curls on Natural Hair
Now, here are 12 versatile natural pin curl hairstyles listed just for you.
1. Low Curled Tongs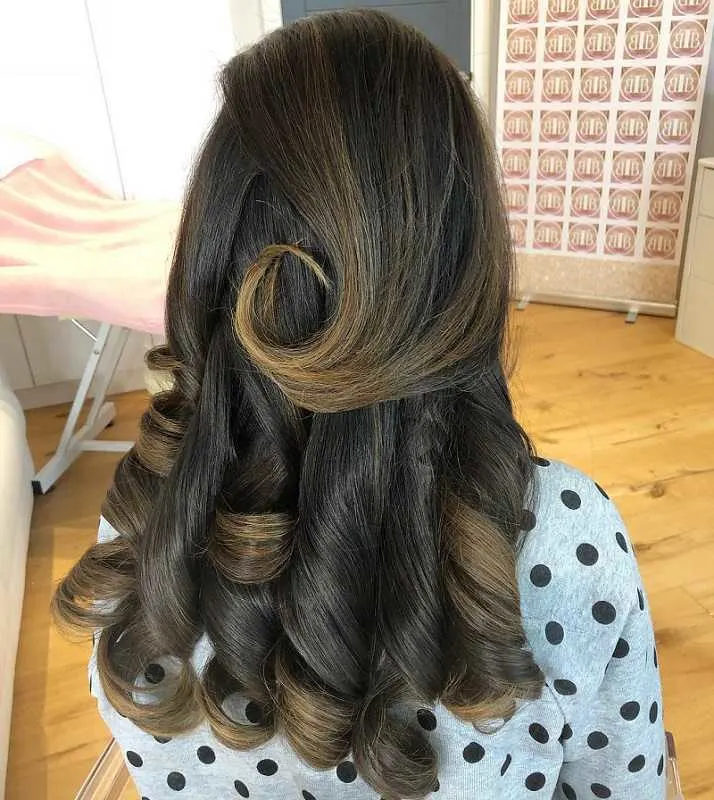 This hairstyle comprises gently curled locs in the lower half of the hair. It also consists of a single wavy curl at the bottom of the front section of hair.
Ideal for – This pin curls on natural hairstyle would suit best on oval or oblong face shape.
How to style – Section your hair at the top and create a flat pin curl for the single wave. And section the locks of hair at the back for the tongs. Make barrel pin curls for each lock of black hair. Let it sit overnight and there you have it!
2. Side Crowned Curls
This is a beautiful style where the flat curls adorn the side of your head like an elegant crown.
Ideal for – This style will go very well for an angular face with a soft chin.
How to style – To begin with, make a side part. Take that section of your hair and create flat pin curls all through the side to the back. Set them. And to finish it, tie a neat chignon at the back. Your side crowned curls are ready!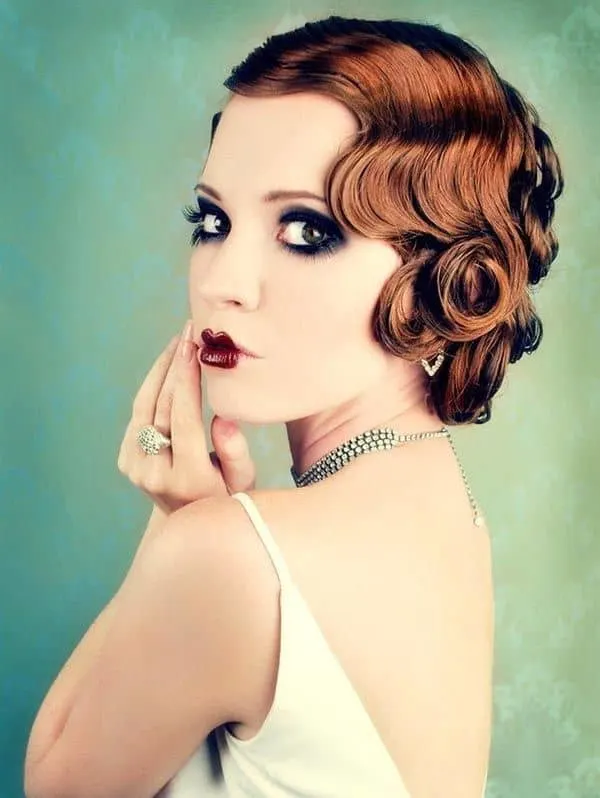 This is an elegant pin curl hairstyle on short natural hair.
Ideal for – The pin curled bob will look great on small diamond-shaped faces.
How to style – This hairstyle consists of a side partition and simple flat curls at the back. You can choose either to curl just the bottom or add a couple of curls from the top.
4. Close-knit Curled Tongs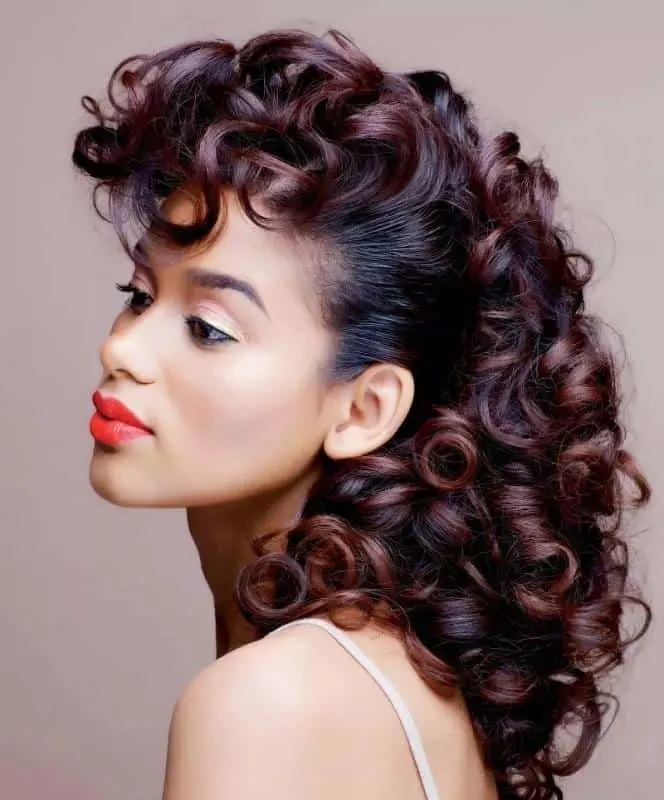 This style comprises of tightly knit curled tongs through the length of the hair.
Ideal for – This is an ideal hairstyle for a heart-shaped face with a sharp chin.
How to style – Make two sections in your hair. Take the front section and make big barrel pin curls to create the wavy look. For the rest of the hair, make tight ringlet curls with every tong you have sectioned. Once set, you can bring the curled tongs together as a ponytail.
5. Bouncy Barrel Curls
True to its name, this is a cluster of big bouncy curls all over the head.
Ideal for – The style will work best on a long, thin face with sharp features.
How to style – This is such a simple hairstyle. All you have to do is wet your hair well and create big barrel pin curls with your hair. As this is a bob hairstyle, you're sure to finish curling your hair in no time!
6. Scattered Barrel Pin Curls
This pin curls on natural hair is a hairstyle of giant elegant waves along the length of the long bob.
Ideal for – This hairstyle will look best for square faces.
How to style – Section your hair into as many waves as you want. Then, curl the end of every section with a barrel pin curl. Let it sit overnight. You will wake up to these beautiful curls in your hair.
7. Curly Locks on Top
This is a very trendy hairstyle. It's short and asymmetrical pixie.
Ideal for – This hairstyle is best suited for an oblong face with high cheekbones.
How to style – To create these curly locks on your hair is a simple task. Make flat pin curls all over your hair and set them firm. Next morning, just run your fingers through the locks. It'll loosen the curls and make them look voluminous.
8. Feathery Loose Low-Curls
This is a fine and classy natural pin curls hairdo perfect for a party or even an outing.
Ideal for – An oval face with an angular jaw would look wonderful with this hairstyle.
How to style – The curls are found only at the bottom of the hair. Make barrel curls from the desired length of hair. You can make tight ringlets or loose curls, whichever you prefer. Both kinds would go extremely well with this hairstyle.
9. Magnificent Barrel Waves
This is an interesting variant to the bouncy barrel pin curls.
Ideal for – This hairstyle is best suited for an oblong face with a slightly broad chin.
How to style – This is again a hairdo for comparatively shorter lengths of hair. Begin by making big barrel pin curls from the front all the way to the back of the head. It's best to make the curls big and broad.
10. Messy Flat Pin Curls
Yet another amazing and delightful hairdo with flat natural pin curls.
Ideal for – This is a style that goes well with a chubby round face shape.
How to style – This hairdo requires the least attention to detail. Just take up tiny locks of your hair and start making flat pin curls. You should end up with messy patterned flat curls all over your head. This style is totally foolproof!
11. Subtle Low Waves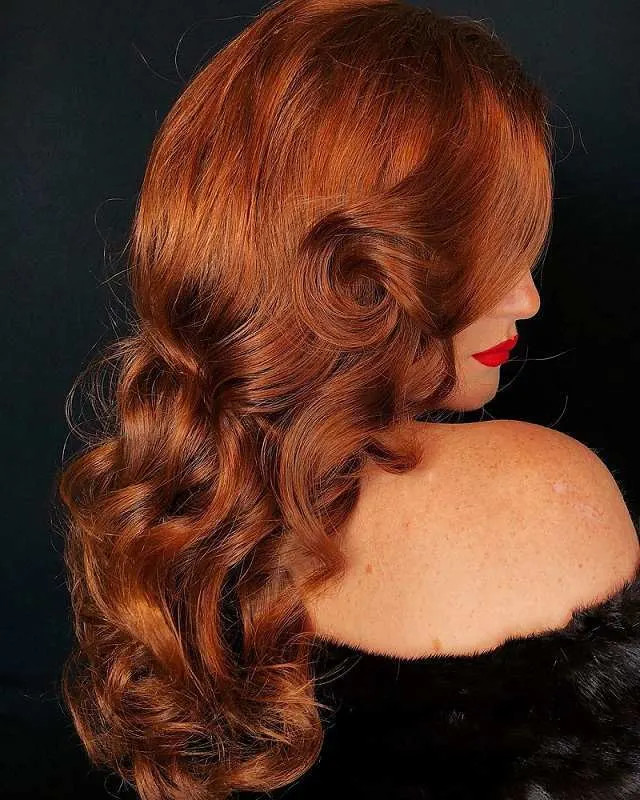 This is a hairstyle with a twist. It shares the same idea of the feathery loose low pin curls.
Ideal for – This hairstyle is sure to look good on an oval or a diamond-shaped face.
How to style – This hairstyle applies the same technique followed to create the feathery loose low-curls. The intensity of the curls is a lot lesser in this one. That makes the curls look more like waves.
Well, we have reached the end of the list. Do try these curls out. They're sure to impress you!
12. Breezy Wave Pin Curls
This is a chic and pretty hairstyle with breezy waves all over the bob.
Ideal for – This is a perfect hairdo for round and square face shapes.
How to style – This particular style of pin curls on natural hair goes easy on a naturally wavy hair. The waves are gentle and mild so they wouldn't require intense curling.