Shaved undercut designs for women are perfect for edgy look and show-stopping that can be feminine and pretty when appropriately styled. Bold undercut with shaved hair is the chameleon hairstyle for the moment, and it is going nowhere soon!
Undercuts for women consent mostly to a demonstration of desire for style and unique sensibility while also being flexible enough to be suitable in more formal conditions. The blend of the extended portion and shaved portion leads the versatility and wow factor of undercut hairstyle.
How to Do Undercut Shaved Designs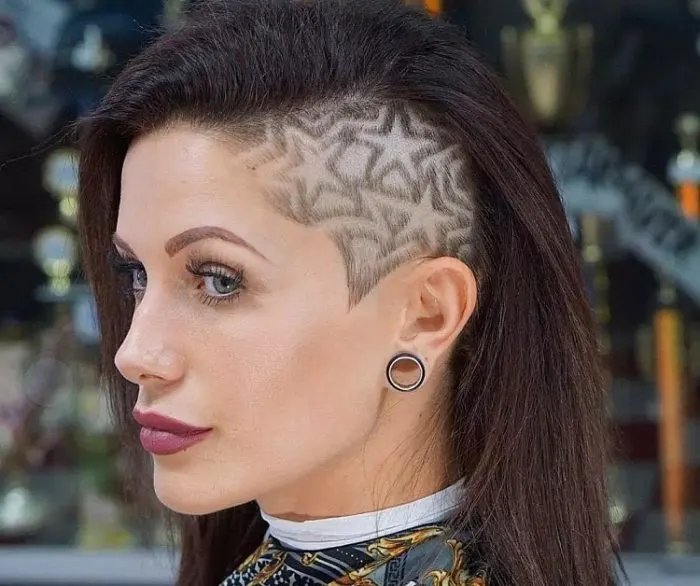 A shaved undercut is a hairstyle that makes an edgy statement. This requires having a portion of hair shaved off with characteristically the under-layer nearing the sides of the scalp or nape of your neck.
With long to mid-length hair, it implies the cut section is only visible when you have your hair pulled up. If you are considering doing an undercut, you would be needing a pair of hair clippers with regulating blades.
If you are also new to undercut with shaved hair, it is best, to begin with, a small, subtle undercut and see how much you like it before advancing to a bolder shaven undercut. To get this haircut, you would have to:
Choose the shaved hair undercut you prefer.
Section and part your hair
Cut and shave the hair to match the selected style.
Watch The Following Tutorial of DIY Shaved Undercut for Women
How to Hide Shaved Undercut
Going for a daring new hairstyle like the shaved undercut can be amazing most times, but a sudden decline in trend can leave us a loss. Well, there are several options available in hiding your shaved hair designs with undercut.
There are various options available when hiding undercut shaved designs, but you need to decide what hair level would be perfect for you again. For instance, the Pixie cuts are always cute, the addition of extra layers also hide and helps with better blending. Here we list some of the best methods available on how to protect your cool shaved hair undercut:
Make a decision on what hair level you want to keep.
Try out new parts.
Dye your hair with a single color
Avoid trimming
Try out hair extensions.
Trendy Shaved Undercut Hairstyles
Considering doing a bold shaved undercut hairstyles? Below are the 10 hairstyle ideas for women.
Its refined feminine shade is a top trend that adds rose gold hair. It combines a perfect and style-forward shaved undercut designs that easily covet with everyone. Pink highlights can merge into some long, uncut hair section. Whenever you desire a less audacious appeal, you can clip your hair backward to cover undercut and preserve focus on the shade.
2. Curly Deep Part Shaved Undercut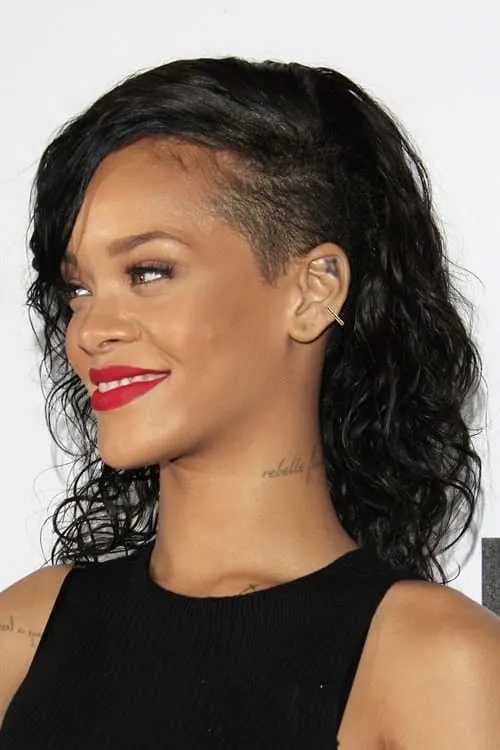 Undercut shaved style is fantastic and dazzling. All that is required are combs and curling wand to create a deep part that displays your sidewards undercut and generate moveable, party-ready waves respectively. You can curve the curls at the front for a fascinating, furtive look perfect for any night out!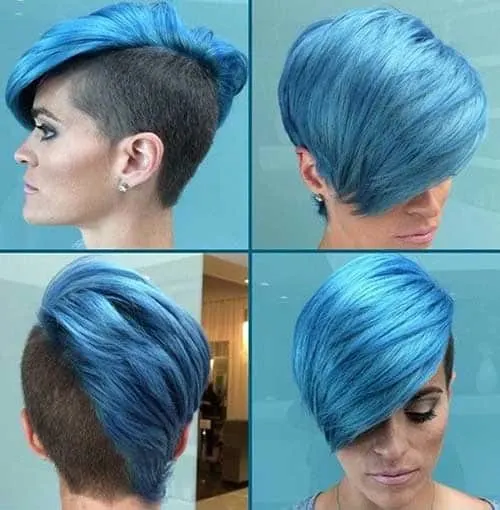 This half shaved head undercut takes a bolder short hairdo for women seeking deep, edgy cut, and vibrant color altogether! Extended segments can be trimmed to display a stunning blue undercut; otherwise, it can be put on for more beautiful lilac and blue bob. The variety in shades provides a delightful dimension to this look.
The look of this shaved undercut uses some golden blonde hair shades to produce an eye-popping and pretty effect! The selected colors blend beautifully to integrate bold colors in a not too flashy manner. It is perfect for women seeking to dive in and eliminate the whole underlayer hair to create something dazzling!
This breezy yet playful shaved hair undercut hairstyle gives an amazing appeal when combed backward smoothly or mussed for that beachy and lighthearted look. Its hair shade color looks attractive with any hair color adding a surfer girl appeal. You can transform this Mohawk look from bobs to some natural undercut using pins!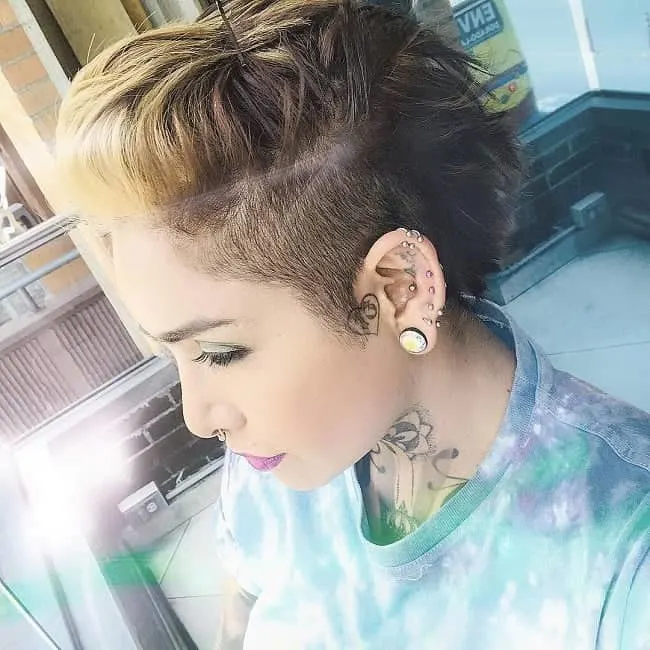 The blonde rock star undercut take on a look that is not suited for the easy-going heart! This gorgeous pompadour creates a bold feminine picture for daring shaven undercut hairstyle! With the spectacular far left divide, you can make curly boudoir hair that looks fabulous for night outs or a casual day!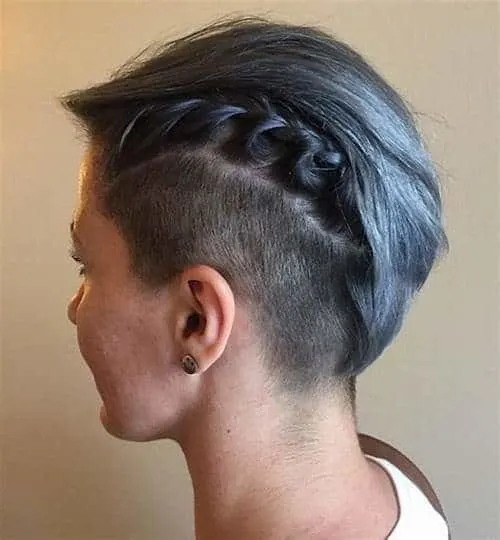 The silver blue hair braid undercut comprises of both light and daring shaved undercut style. It may require added time, but it remains a surefire method to becoming the most creative girl within! The silvery black and blue tones can be fused into your daily look as they are both edgy and sensual.
It is merely less assertive venture into the trendy undercut shaved design! Trimming off just a few inches close to the temple and ear permits for efficacy trials without any danger! You can clip your hair backward to freely display your undercut or add natural hair styling to cover the short segment. An ash grey hair mixture enhances a modest sophistication to this look.
This shaved undercut design offers the most beautiful blend of both styles! It permits showing off a hint of cut hair under longer locks. The technique includes creating a melodramatic side portion from your hair mid-section to exposing the undercut. It is a cute, edgy, and sassy way to integrate the undercut hairstyle into your daily look.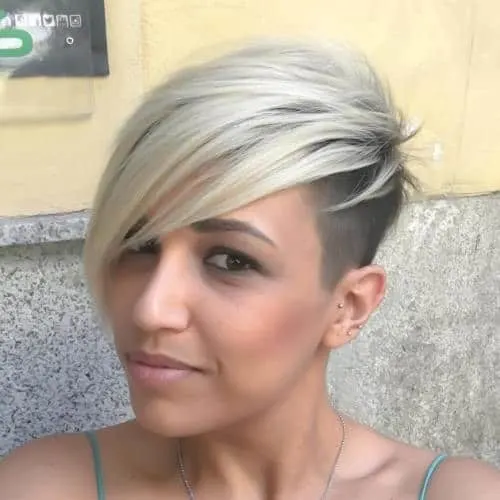 Bold shaven undercut hairstyle is splendid with its composite blend of delicate and graphics. It is perfect if you have a tenser style awareness and seek to maintain your feminine aura. Displaying modest inches of this style is attractive and inconspicuous, it proves how cool the look is.
So, deciding to go for a daring and gallant shaved undercut hairstyles for ladies is always a fun ride. The selected 10 hairstyles are styles that looks pretty amazing on every woman. There are several hosts of celebrities rocking this looks, so we sure it would work for you as well!