41. Shaped up pixie
A long pixie can really be attractive if you give it some shape. Use your hair dry to shape your pixie upwards. The more volume you give it, the more impressive it will look. Make sure to make long side swept bangs. They do wonders for volume.
42. Fast and easy
This hairstyle might look too easy to make, but its simplicity is what makes it so popular. Such long bob is wonderful for all hair types and will require little to no maintenance if your hair is straight. Just brush it and go about your business.
43. Neat and girlish
Neat bobs do wonders for making you look young and girlish. Choose one of the short options and make the end blunt. Don't make the fringe, it will spare you some hassle. Use some hair gel to keep the hairstyle as neat as possible all day long.
44. No fringe
Most of the short hairstyles have different types of bangs present. However, if your face is round, bangs can only make the matters worse. Choose a no-bangs bob and you will love your look. This is a worry free options for busy women.
45. Inverted ends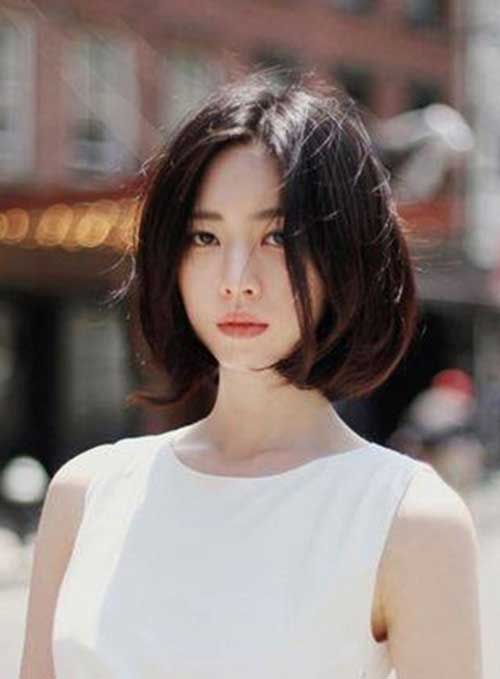 Bobs with inverted ends look especially attractive when styled properly. If you are not ready for daily styling, tell your hair stylist about it. But if you are, then your haircut should allow you to make amazing inverted ends for a very stylish look.