Your choice of bob haircuts is critical because how you frame your face can cause an illusion of your face being slimmer or fuller. Many women with chubby or fat faces worry about cutting their hair short fearing that it will make their face look fatter. The fact is bob cut can be a lifesaver for ladies with fat faces.
With the proper style, you can ensure that your hair works with your face to make it appear sharp. There are plenty of excellent bob hairstyles for fat chubby faces. So worry less and choose from the best below!
Bob Cut Ideas to Slim Fat Faces
Short haircuts don't need to be a nightmare if you have a fat face. We have curated the best bob haircuts that'll complement any woman with a fat face.
1. Curtain Cut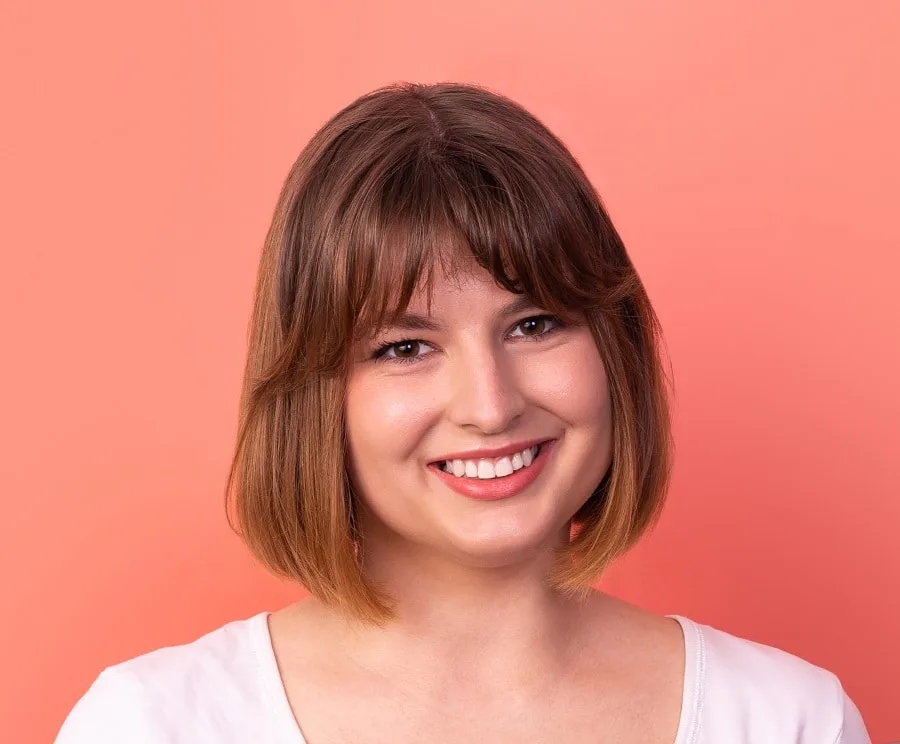 Curtain bangs are great for making your face look less broad and tall. This bob is a great way to hide fat chubby faces because the bangs overshadow your face making it seem shorter and narrower.
The length for this bob can be anywhere between ear and shoulder length as long as the bangs properly frame the face from the middle.
2. Layered Pixie Bob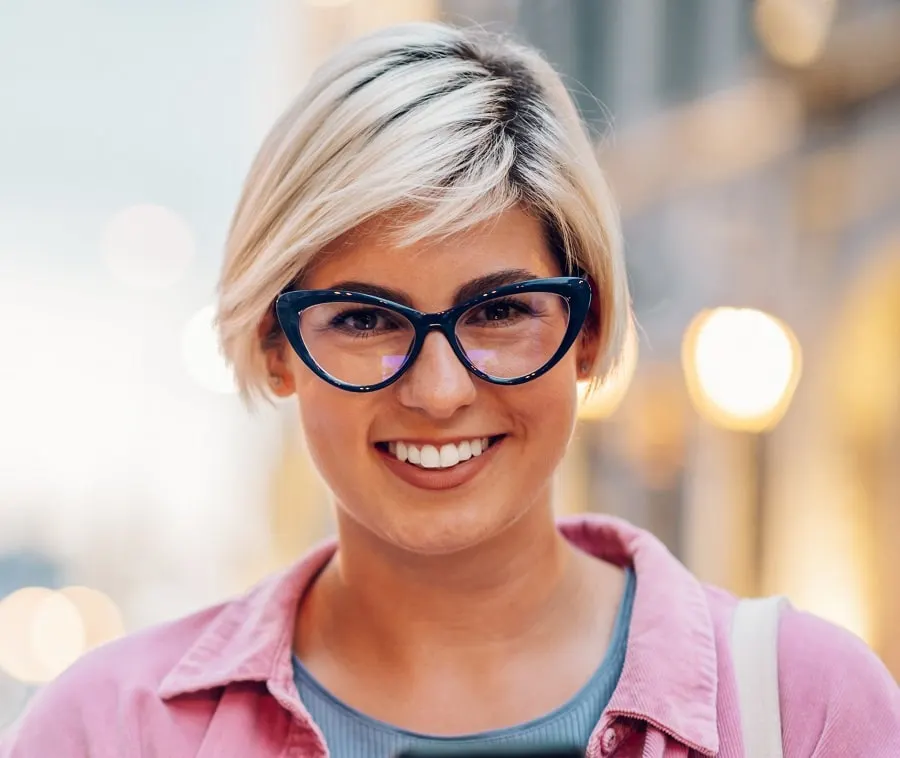 The layered pixie bob is a very short haircut that uses tons of layers to create volume at the top of the head.
The cut stops around the ears and gives the face a narrower appearance, making it an excellent bob for women with fat faces.
3. One-Length Bob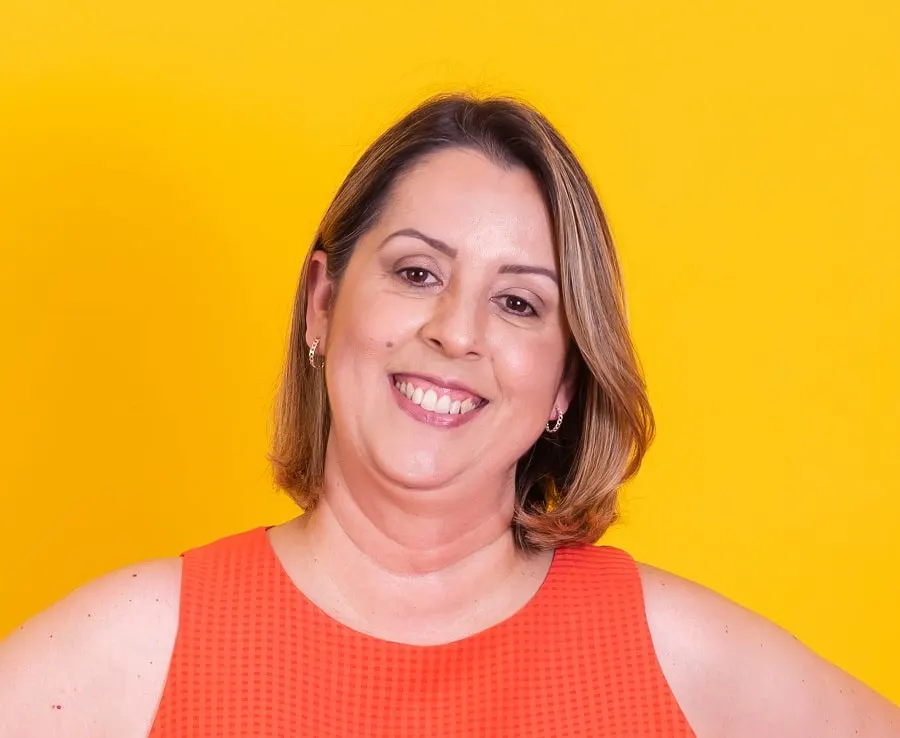 The blunt cut is not very versatile, but it can do more work than some of the other cuts for fat-faced women. This cut doesn't add dimension or volume through its layering, so styling is needed for it to help slim the face.
Curling hair away at the cheek level can help make it seem that your face is slimmer there.
4. Straight-Across Bangs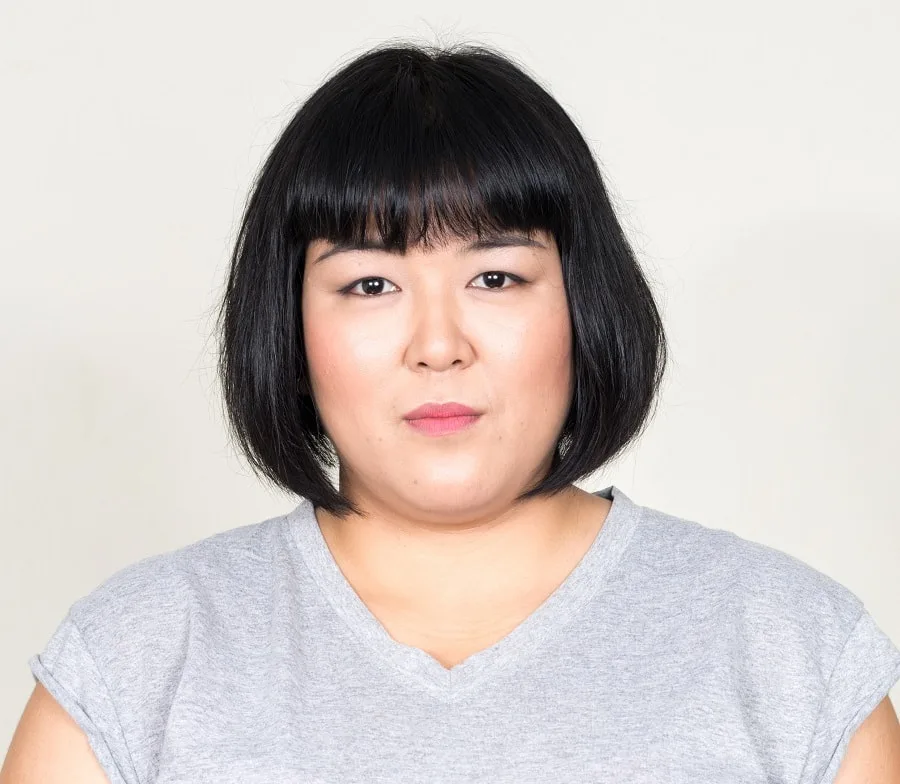 Medium bobs with straight-across bangs can be an excellent choice for fat faces, but this cut is better for some face shapes over others.
If your face is naturally square or heart-shaped, your forehead will be wider than if you have an oval, round, or long face shape. This look adds length to the face while taking away some of your forehead's width
5. Side-Parting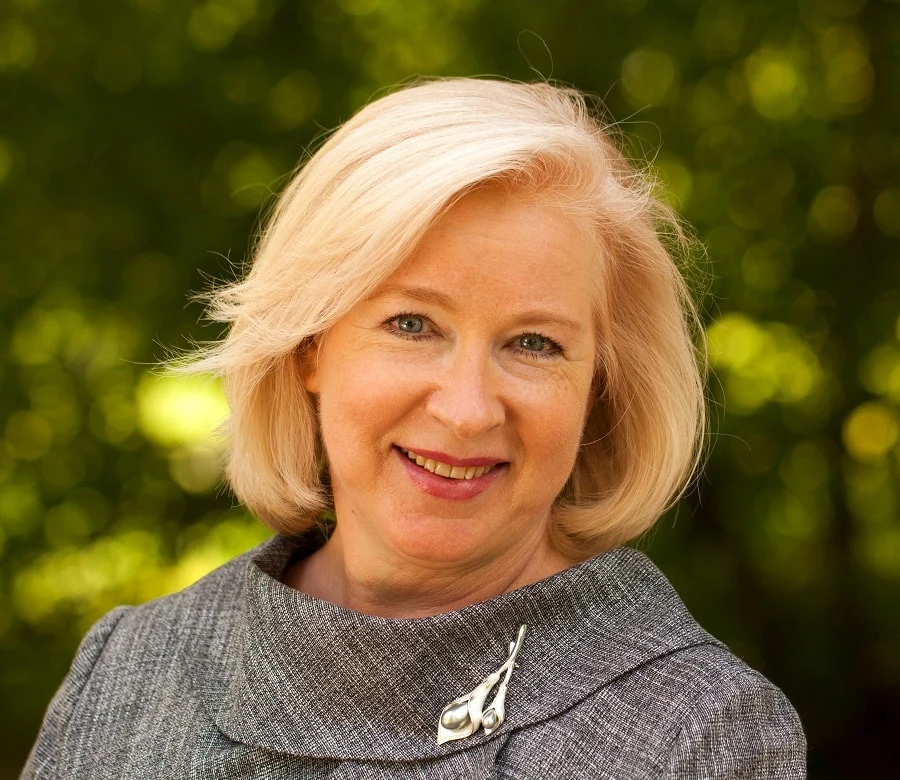 The short bob with a side-part is an excellent choice for women with fuller faces. The cut features ching-length hair that makes your face seem longer.
The bangs of this cut reach between the ear and mouth and swoop to one side. The added volume around the cheeks adds to the slimming appearance.
6. Medium Bob With Side-Swept Bangs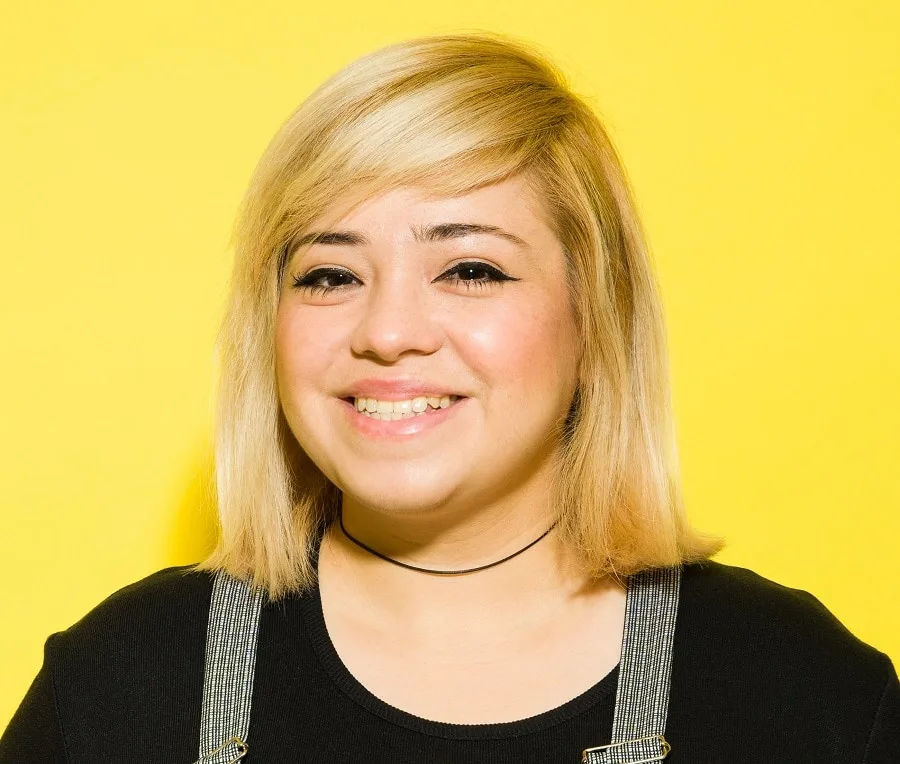 This haircut typically consists of hair between chin and shoulder length. The short bangs start on one side of the head and sweep across the forehead.
This look is great for women with fatter faces because the bangs add volume at the top of the scalp, making your face's lower half look smaller.
7. Two-Tone
The two-toned style is defined by having one color at the roots and switching to another color before the tips. Hair color can enormously impact how fat or slim your face appears.
This bob is a great option for a fat face because you can choose whichever portion of the hair you want to switch colors.
If the tone switch happens around the cheek-line, it will make your cheeks seem slimmer and less round.
8. Asymmetric Bob
Asymmetric bobs come in a variety of shapes and sizes. This look generally has one side a few inches longer than the other.
This asymmetric cut is another excellent bob haircut for women with chubby faces because the asymmetry creates an optical illusion.
Due to the hair on either side of the face being a different length, the roundness of the face is less noticeable.
9. Dark Colored Bob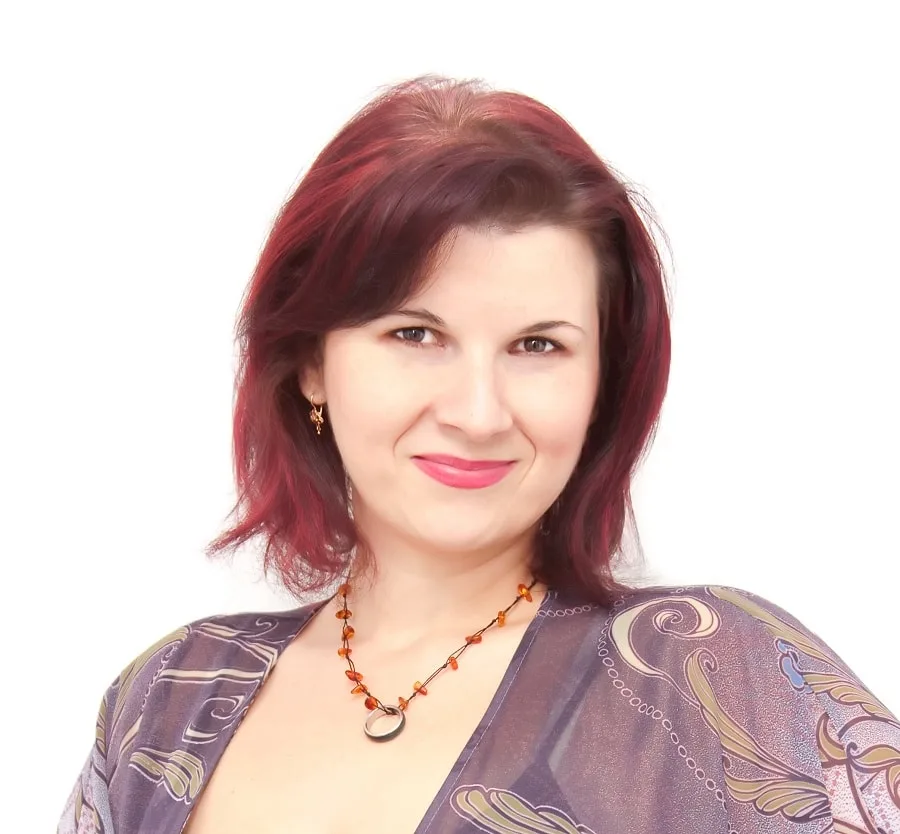 This haircut has hair between the chin and shoulder and bangs that curve across and off the forehead. This is an excellent bob hairstyle for fat faces because the length and the dark color itself frame the face while giving the illusion of a smaller chin.
10. Lowlights +See-through Bangs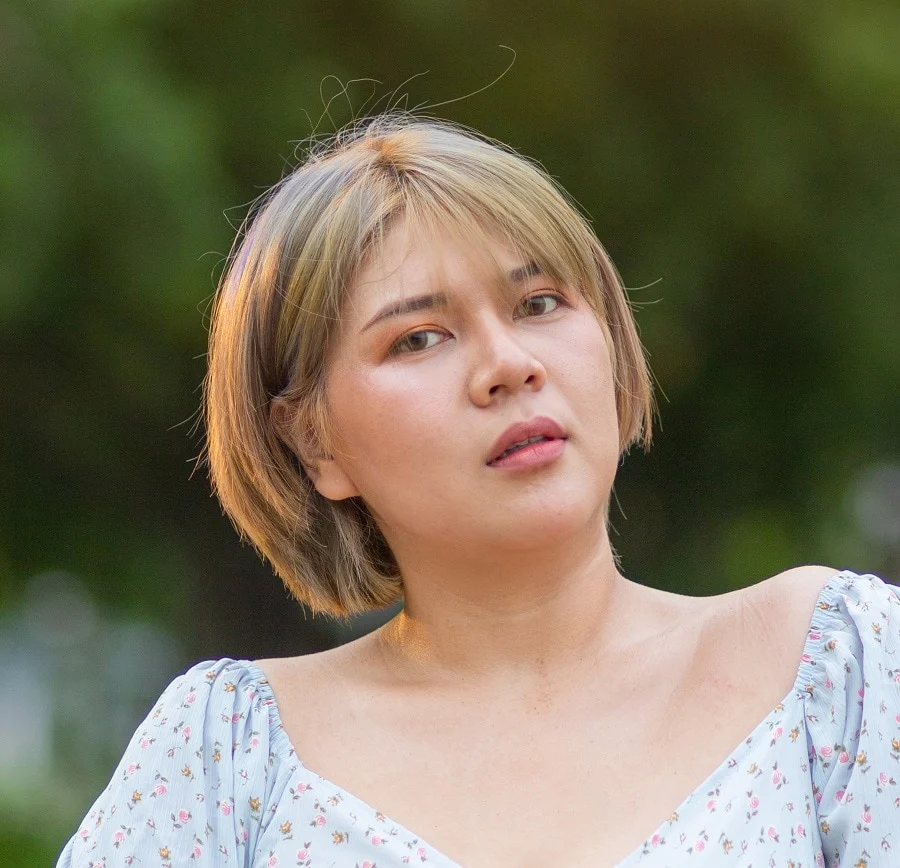 The thick bob with dark lowlights is for those who want to control their face shape at multiple points. See-through bangs can make the forehead appear more narrow, while layers around the cheeks add more volume to contrast the face.
Ending this haircut at the chin ensures that the hair frames the entire face.
11. Cute Waves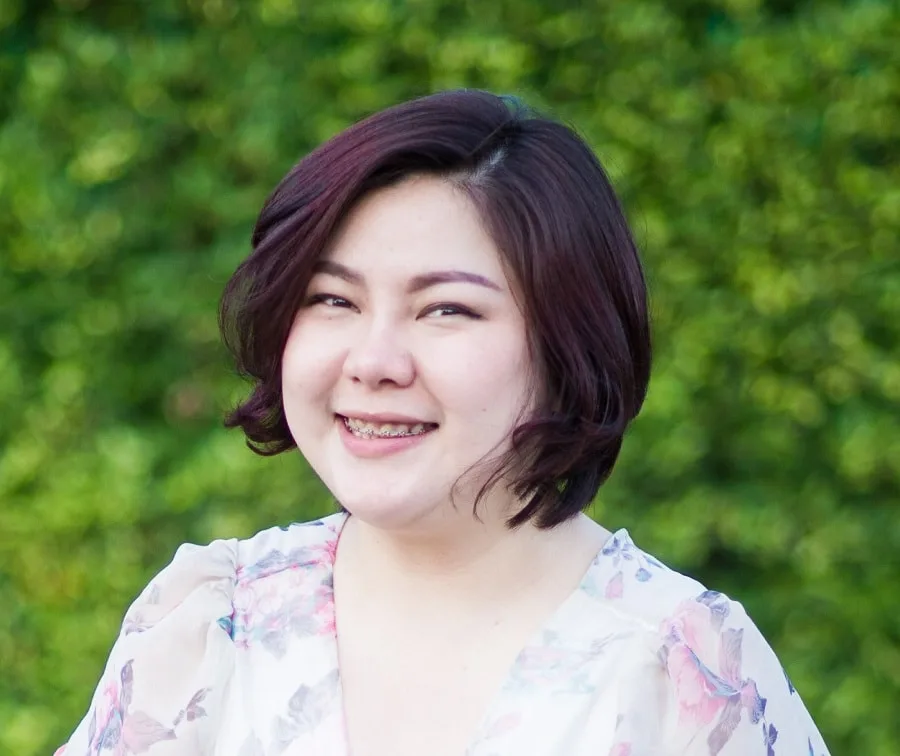 A short bob with waves at the end should extend away from the face and between ear and chin length. The hair that curls outward away from the face makes the cheeks and chin look smaller by comparison.
This haircut can have bangs or choose not to have them as long as the waves pull away from the face and add dimension outwards.
12. Short Layers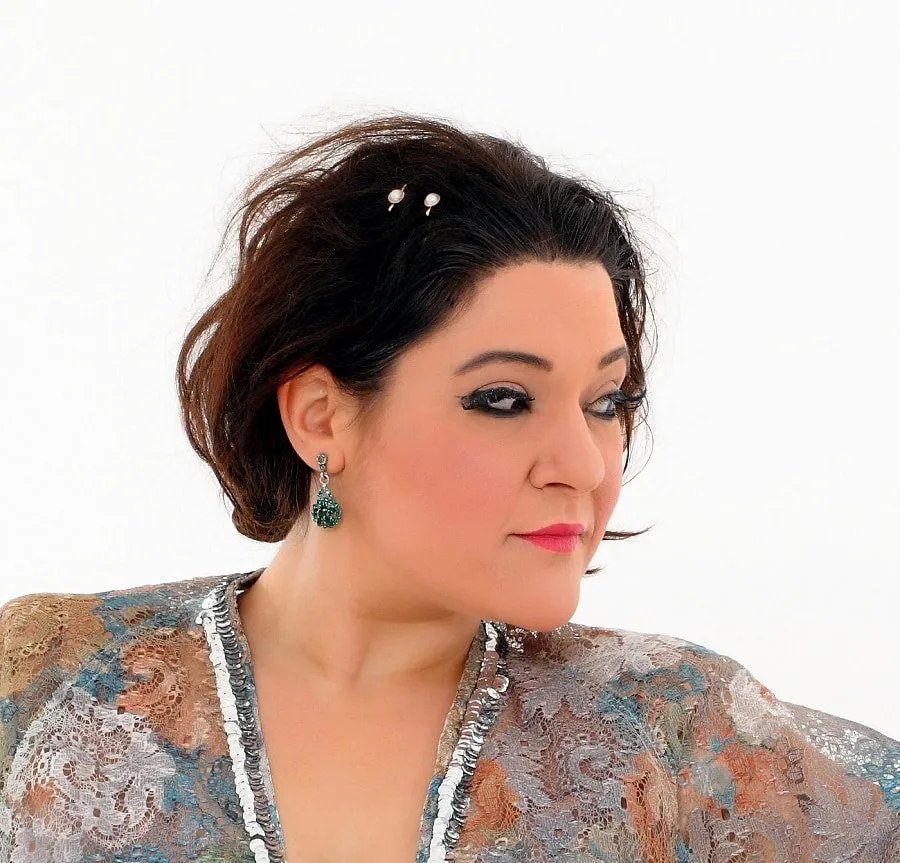 A short layered bob adds a ton of volume to the top of the head, making it an excellent cut for ladies with fat faces. The shortest layers for this cut can be only an inch in length, whereas the longest layers can be over six inches long.
This cut looks best with more depth and layers up high and fewer as the hair passes the ears. This can give the illusion of a slimmer and more angular jawline.
While many women think they cannot have short hair if their faces are full or round, it isn't true. Depending on your face shape and your goals for framing, there are plenty of bob cuts for women with fat faces to help them look naturally slimmer.
With this list, you can go to your hairstylist and get a new, cute bob that will look great on you!