When it comes to short hairstyles for women, side bangs are a popular addition. They can be cut and styled a variety of ways, complement every short haircut, and are flattering to every face shape.
Wispy, feathered, choppy, and layered – these are all beautiful ways of rocking side bangs on short hair. If you're looking to make a change to your mane, consider adding some fringe! The styles below will show you why side bangs are a must try for short locks.
How to Style Short Hair with Side Bangs
Before you choose the type of side bang you want with your short hair, you need to decide how you'll be styling it. Different haircuts look best with certain styles of side bangs. The same consideration should be given to your face shape.
Start with clean hair that is free of knots and tangles
Style your mane in your usual routine (straightening, curling, teasing with hairspray for volume, etc.)
For fancier occasions, you can use a hair crimper or curler to give your side bangs some texture
If your goal is a sleek look, straighten your side bangs for smoothness
For extra all-day hold, seal your style with hair spray
Short Hairstyles with Side Bangs
1. Wavy Bob
A chin-length bob is quite flattering for women with small faces. Short layers work with waves to create a beautiful flipped-out texture. The long side bangs help frame the face. Paired with a cute hat, this look is the playful hairdo you'll want to flaunt all summer!
2. Short Wispy Pixie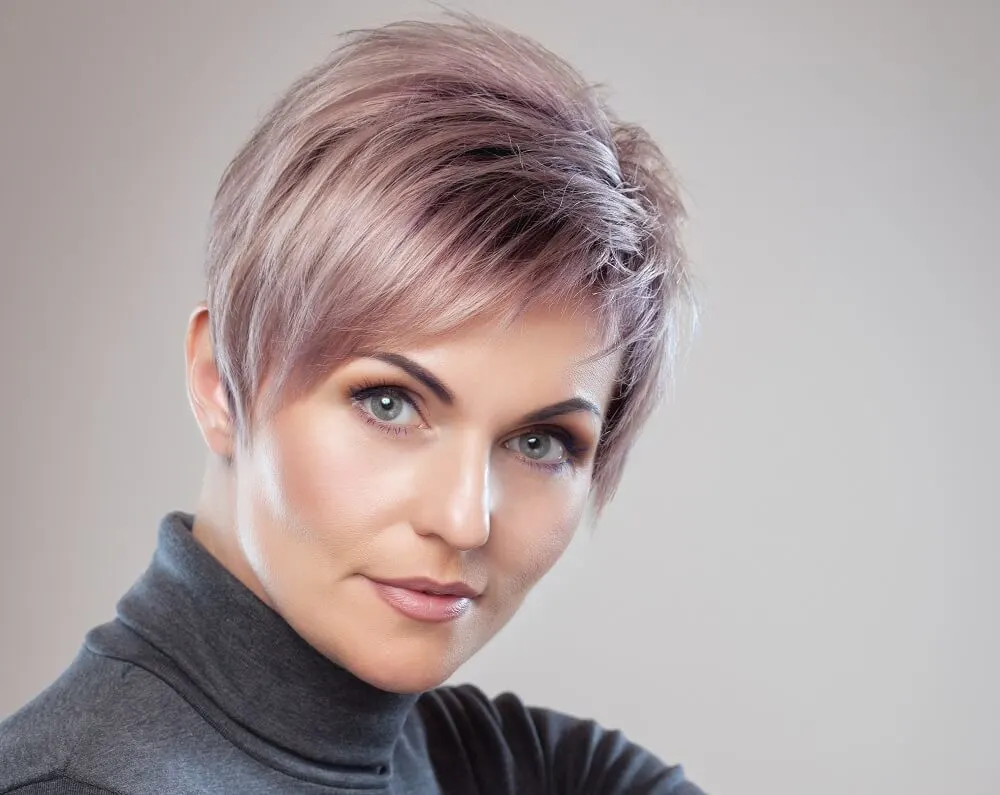 The easiest way to fluff up a pixie is with lots of wispy layers. If you have an oval face, use bangs to distract from the roundness. This blonde pixie also uses light purple for a soft pop of color.
3. Asymmetrical Bob
As you can see on this short asymmetrical bob, bangs on the side can come past the middle of your face. This is a heavier version that works well on women with round faces.
4. Older Women's Layered Bangs
Just because you're getting older, that doesn't mean your haircut has to become boring! We love how the style above features an ear-length cut and uses wavy layered bangs for softness.
5. Curly and Colorful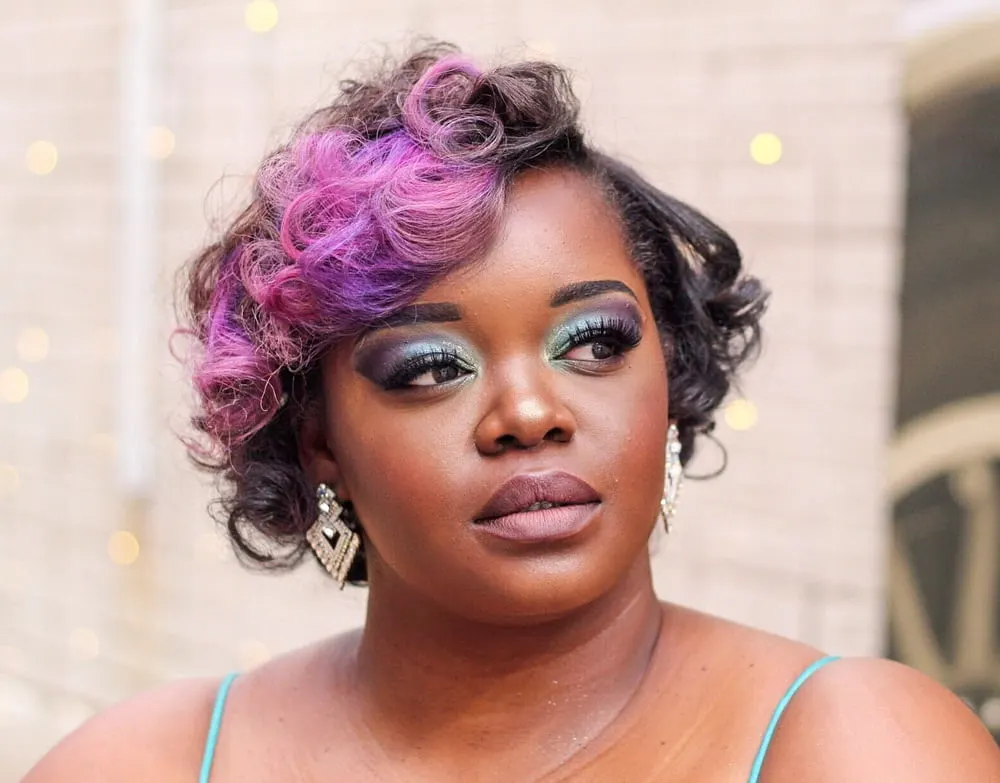 Women with round faces and thick curly hair will look gorgeous with a short haircut parted off center and side feathered bangs. Use a little color to highlight your fringe, like the way a light purple does on this black haircut.
6. Long Side Bangs
When the weather is warming up and you want your hair off your shoulders, a short haircut will help with that. Style it with long straight bangs. You can even use a printed headband to accentuate your side parted bangs.
7. Dramatic and Wavy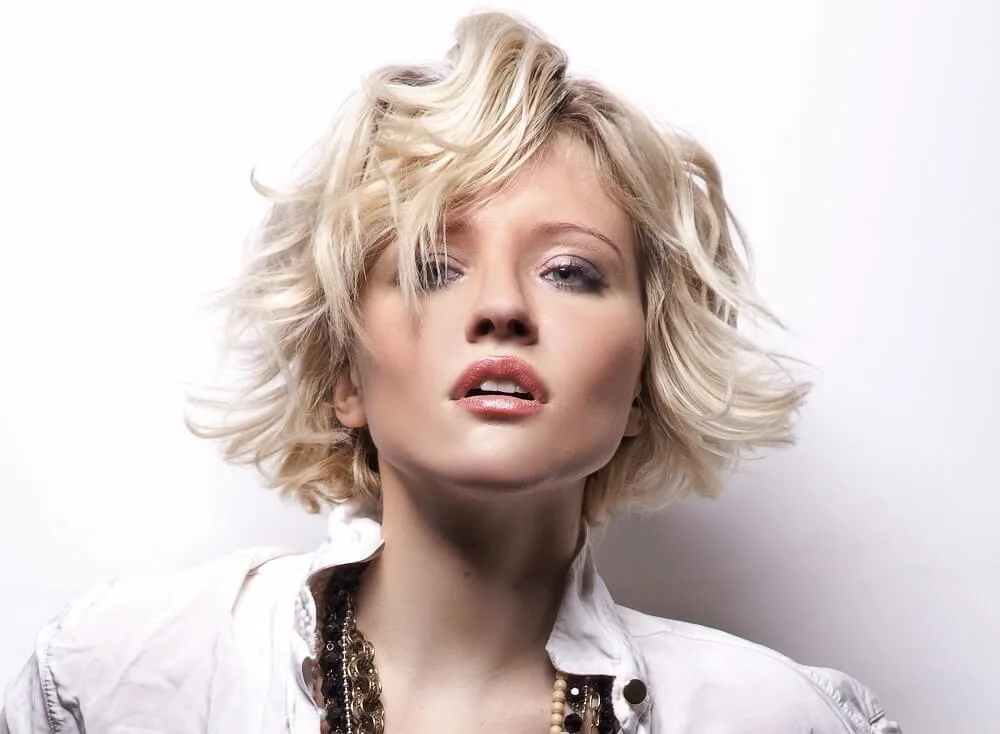 From the flipped layers of this platinum blonde hairstyle to the thick bangs swept to the side, there's no reason not to love it! To make a dramatic look, spritz your fringe with hairspray and scrunch to get the luscious height.
8. Wavy Thick Bangs
If your hair is curly or wavy, consider a short pixie to enhance your natural texture. Thick fringe that stops just above your eyebrows will create a beautiful vintage look.
9. Highlighted Side Bangs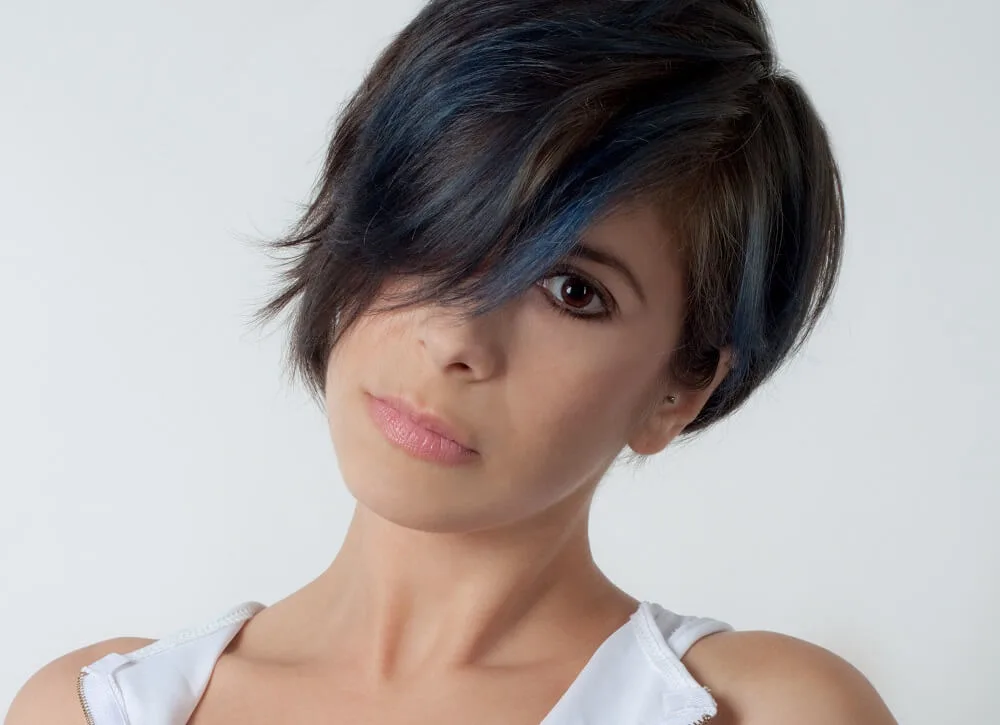 Any women's hairstyle can be made instantly edgy with the addition of an extra-long bang defined with dark highlights. Straighten an asymmetrical pixie to emphasize layers and try a dark blue to set the mood.
10. Choppy Short Pixie
If you choose a short pixie, be sure your stylist focuses on short choppy layers mostly at the top. This will help draw attention to the long fringe. Use fingers to style for a natural look.
11. Platinum Blonde + Straight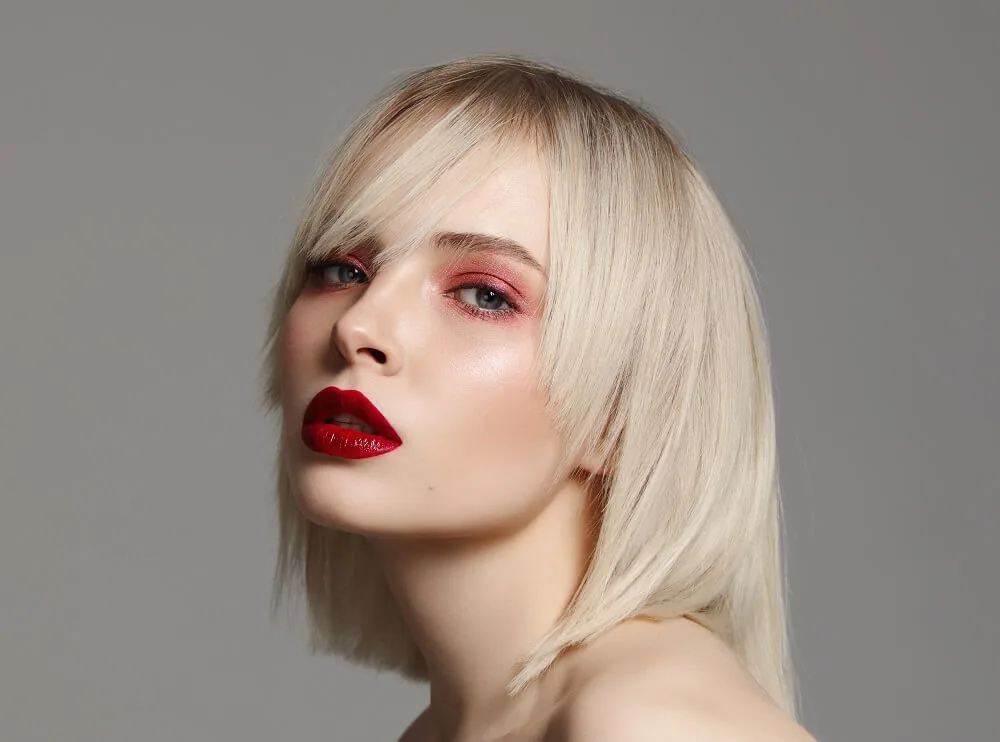 When it comes to statement styles, platinum blonde hair color is a must. This stunning shoulder-length cut is perfectly straightened, helping long thin side bangs slightly cover the eyes.
12. Baby Curtain Bangs
On small or petite face shapes, baby curtain bangs hit it out of the park because their length brings the focus to the eyes. A chin-length bob will rock them beautifully.
13. Side Bangs on Wide Forehead
Do you have a larger forehead? Long bangs are a great way to cover it up or at least make it less noticeable. These feature slightly curled ends and look great on a short haircut pinned back.
14. Layered Side Bangs
Layered side bangs can give the illusion of traditional bangs without feeling too heavy. On any hair type, spritz them with a little hair spray to help their volume.
15. Pixie with Long Side Bangs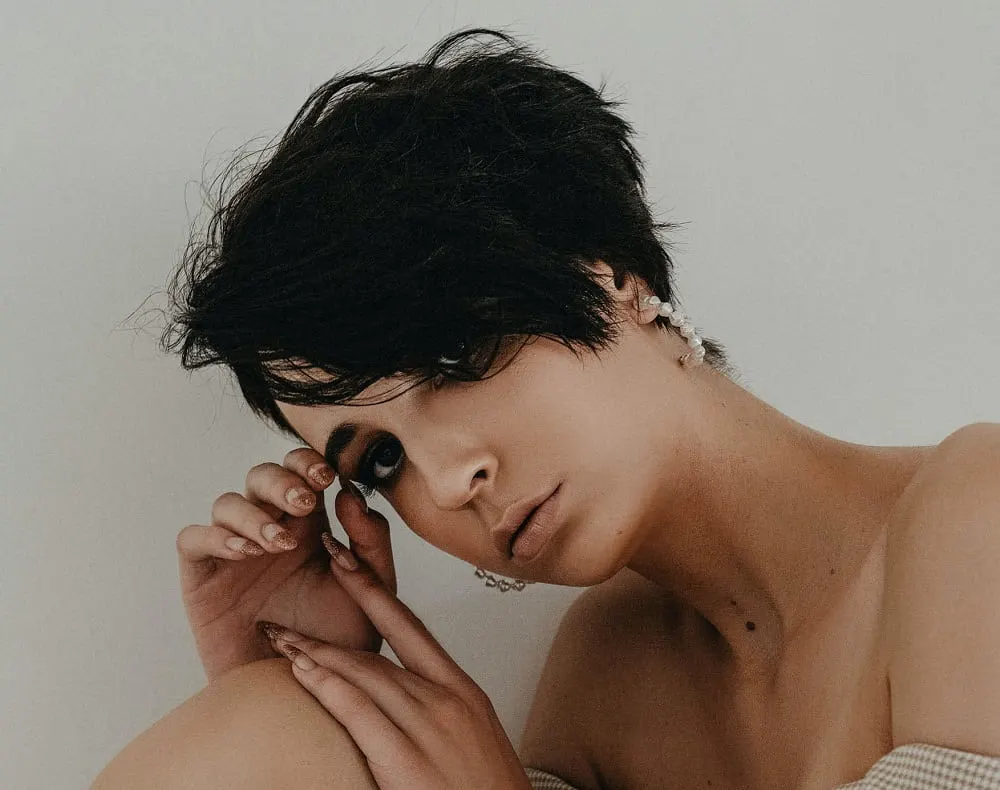 If you have a long pixie, cut it into an asymmetrical shape to help most of the volume fall to one side. Then you can add in a hot side bang, thickening your entire mane up with hairspray for texture.
This simple wavy bob is amazing for the days when you feel like curling your hair or if you have wavy hair in general. The side bangs add that elegance factor to the short haircut, while the curls make it look fun and chic.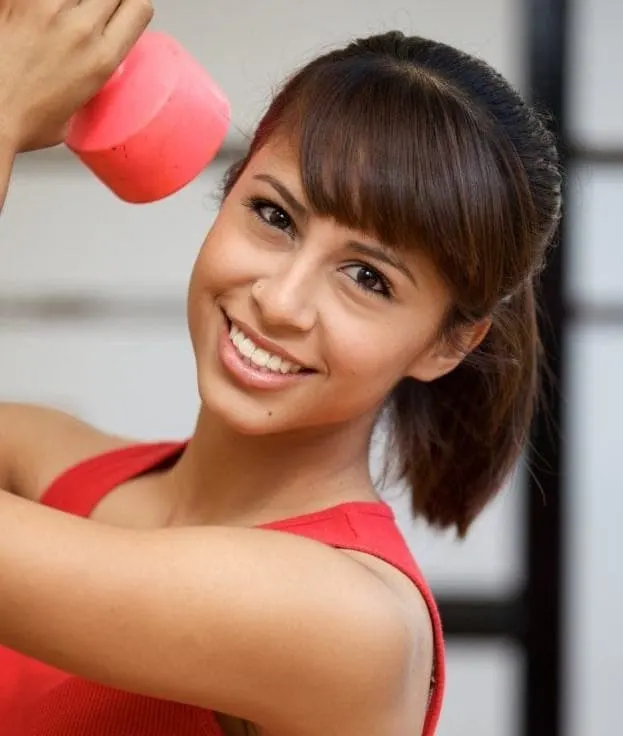 A fun and messy ponytail is the way to go on those lazy days when you just don't have the time to do your short hair. These side bangs look laid back and still fashionable.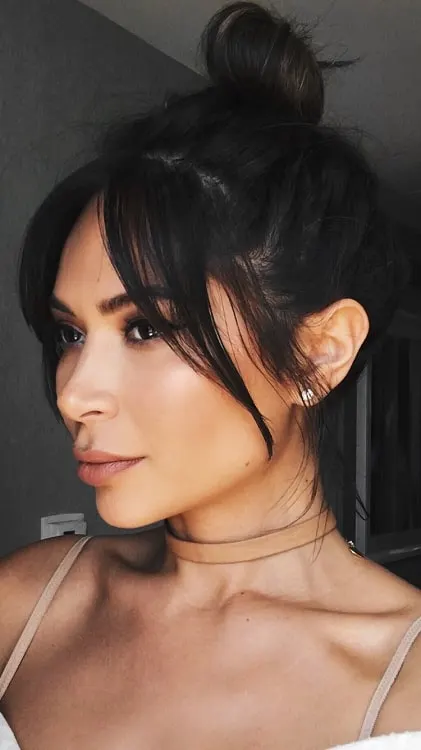 This short hair with bangs on side style looks fierce and powerful, while the high bun gives it the simplicity effect, making this the perfect combination for a night out. It can be styled up with fashionable clothes and some flashy jewelry or styled down with a more casual wardrobe. The choice is yours!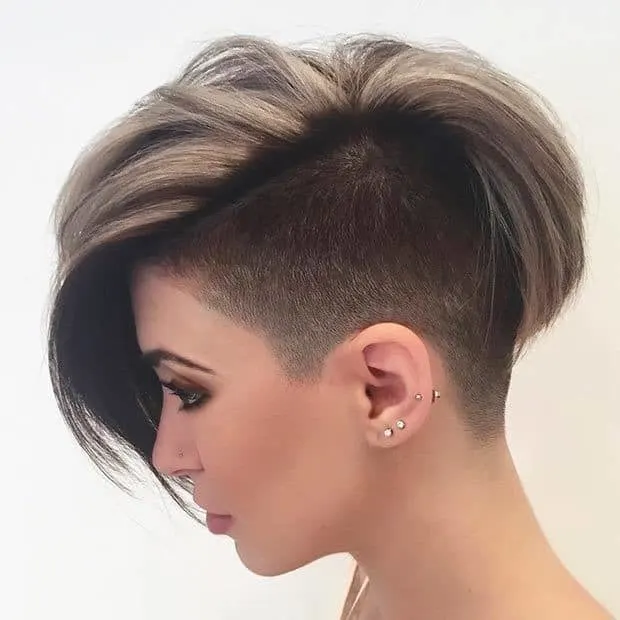 If you are not afraid to unleash your inner goddess, then this is the hairstyle for you! This buzz cut on the side adds the surprise element to your long & chic short hair.
Not only is this side bangs with an undercut hairstyle so powerful, but it is also unique, which means you are guaranteed to be in the center of attention.

This is the perfect hairstyle for women who have to keep it professional at work. This short haircut with the side bangs is elegant because of the hair structure, which will make you look like a true stylish icon!
21. Voluminous Hairstyle with Side Thick Bangs
A short hairstyle doesn't have to mean short side bangs! This could be the right match for people with a busy schedule who still want their hair to look on point.
The short hairstyle is very easy to maintain, while the long side bangs make it super stylish and very fashion-forward.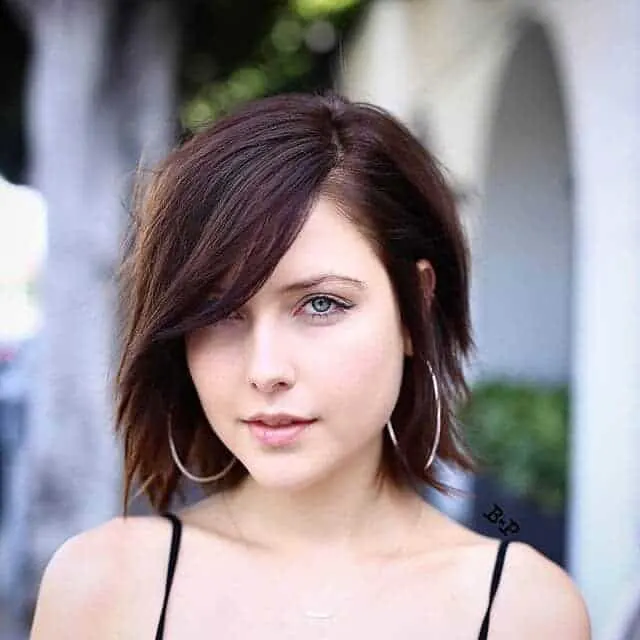 When you layer short hair it actually transforms your entire look into something a lot more voluminous, chic, and stylish.
The side part bangs make this short hairstyle a little dramatic but still wearable for your day-to-day activities. Women who are in their 20s will rock this simple cut the best!

This modern short hairstyle with bangs on the side is a great way to go if you are looking to step out of your comfort zone.
Say "yes" to being the new trendsetter with this amazing hair-do! It has a bold undercut which will allow you to express your bold style with ease.

Sometimes less is truly more. This side-swept bangs combo is a favorite because it looks so powerful. If you don't have the time to curl your short hair but still want to make a statement, then you've found your match!

If you want to look avant-garde and you crave unique hairstyles, make sure you get these super cool bangs! Its clean-cut and stylish bangs make it look appropriate for all occasions. Why not be the trendsetter with this futuristic hairstyle?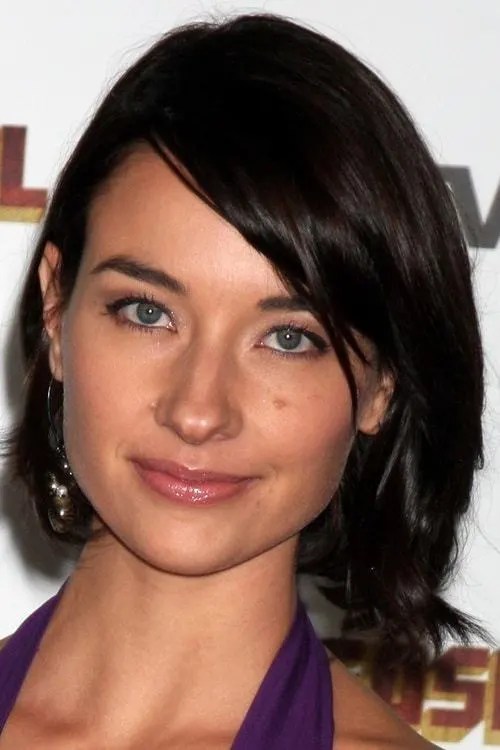 Thin straight hair will look the best with a simple medium-length or short cut and side bangs. Such a haircut always looks very neat and is easy to keep intact. Bangs for thin hair couldn't get any better.
27. Multicolored Style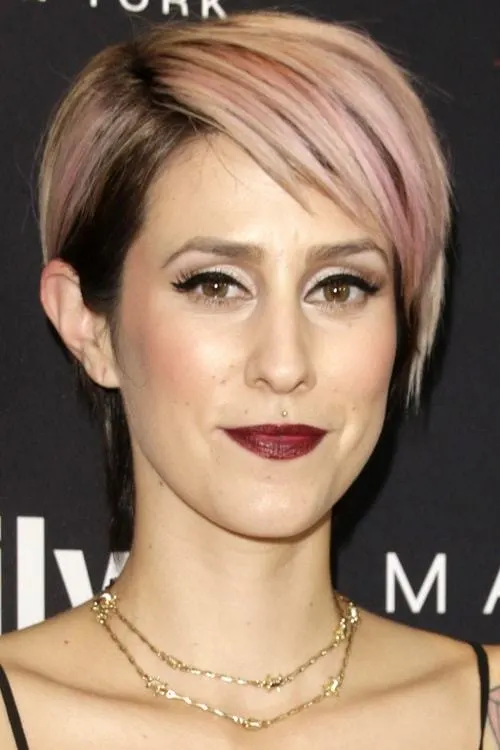 Giving hair some color is always a winning deal. Adding several different colors can make even the thinnest hair look voluminous.
Darker hair on the bottom and lighter on top are a great way to add some volume and style to any short haircut with bangs on the side.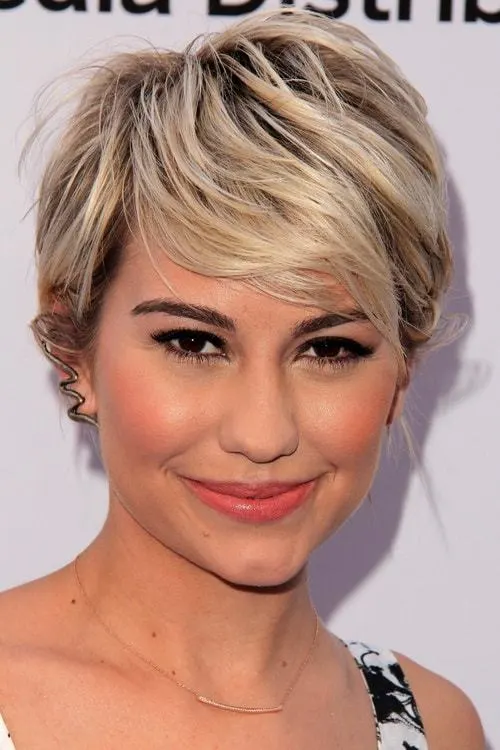 The classical bob will make any women look great. Long bangs add the pixie bob to some outstanding style. Brushing the bangs to one side will make any bob with short hair look very stylish. If all else fails, go for the classics!
29. Swept Highlighted Bangs
The swept highlighted bangs produce an impression of the windblown short hairstyle, which looks very fashionable. Such style might require a lot of maintenance but will stay intact for a long time. The volume here is guaranteed for any hair type.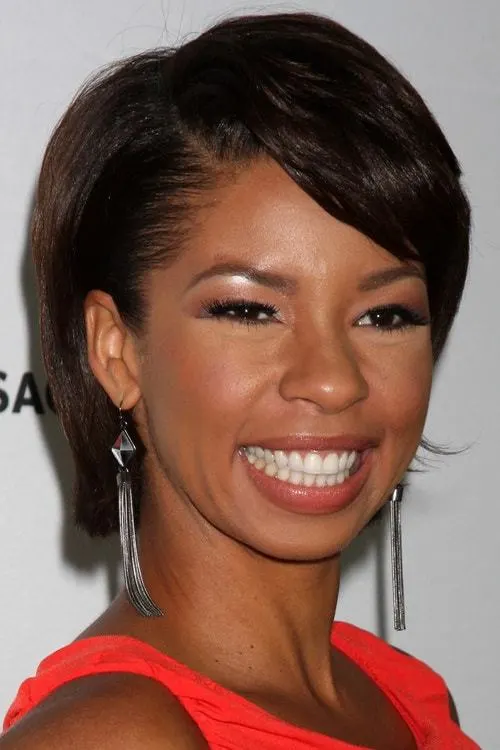 Sweeping the bangs to the side and brushing them a little upward to add some volume is a great way to make any short hair look amazing. The side-swept bangs are the style of choice among many movie stars.
FAQs on Short Hair with Side Bangs
Short hair with bangs can be carried out in many different ways. The one you should get depends mostly on you. Here are some answers to the FAQs when it comes to side bangs!
Is there a difference between side bangs and side-swept bangs?
While they do look similar and the terms are often used interchangeably, there is a slight difference between the two if you ask a stylist.

Side-swept bangs are "normal" bangs that lie flat or mostly straight across your forehead and are then 'brushed' to one side. Side bangs are an intentional cut so they're the length of traditional bangs, but curve outwards.
Are short side bangs good for round faces?
When you have a round face shape, angles are your best friend. Short side bangs can help to narrow and lengthen your face. Their overall effect will switch up your face dimension in a good way.
Do side bangs look better with short or long hair?
Whether or not they look better with long or short hair is a matter of opinion. Different hair lengths with side bangs create different looks. If you want to see what your face shape will look best with, look up some of your favorite celebrities to see how they rocked side bangs.
Which face shape is the best for side bangs?
Round face shapes will look the best with a strong cut with side bangs. Oval face shapes can pull off pretty much any style of bangs. Longer face shapes should embrace longer messy bangs. Heart-shaped faces should get layered bangs.
Which short haircut suits side bangs perfectly?
All short hairstyles can work with bangs on the side, but it is up to you to decide which one you like the most and which one suits yo
Short side bangs is probably one of the best and easiest choices you can make today to save up time, money and still get a fresh new look-all at once! It is easy to maintain, there are many different short hairstyles to choose from, and side bangs is a great way to play around with your appearance!
You May Also Like