You don't have to spend hours in a salon just to get the hair color of your dreams! There are plenty of single-process hair color ideas for instant hair transformation and we've enumerated them in this photo guide. Jiffy
What is a Single-Process Hair Color?
Single-process hair color is any type of hair color service that's accomplished in just one single step. It means that the hair is lifted and the color is deposited in just one sitting.
The biggest benefit of choosing a single-process hair color is you can save both time and money, making it the color treatment of choice when it comes to covering grays, changing the base color, and adding shine to dull-looking hair.
Some of the single-process hair color techniques include Root touch-ups, All-over, and Highlights and Lowlights.
Singe-Process Hair Color Vs. Double-Process Hair Color
Beautiful Single-Process Hair Color Ideas
With single-process hair color, the stylist updates your hair color using only one hue and in only one step. So if you're ready for an instant hair transformation, here are some of the single-process hair color ideas you can get inspiration from:
1. Chocolate Brown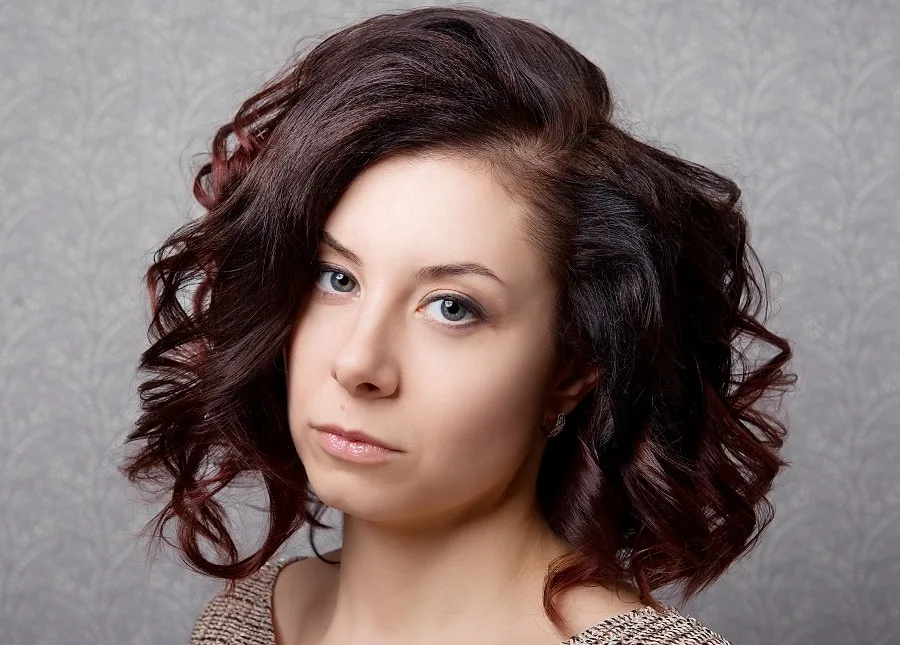 Chocolate brown is probably the most eye-catching and gorgeous shade of brunette you can ever try. After all, its color is the same as that of smooth, rich, and delicious chocolate so how can you resist it?
When choosing your chocolate brown hue, keep in mind that the darker shade you get, the shinier your hair will look.
2. Golden Brown
A golden brown hair shade is a mix of medium brown and light blonde, so it gives you the best of both shades in just a single hair color. With this, you can get two tones in just one step!
Not only that, but this is also the perfect single-process hair color to achieve that sunkissed look.
3. Jet Black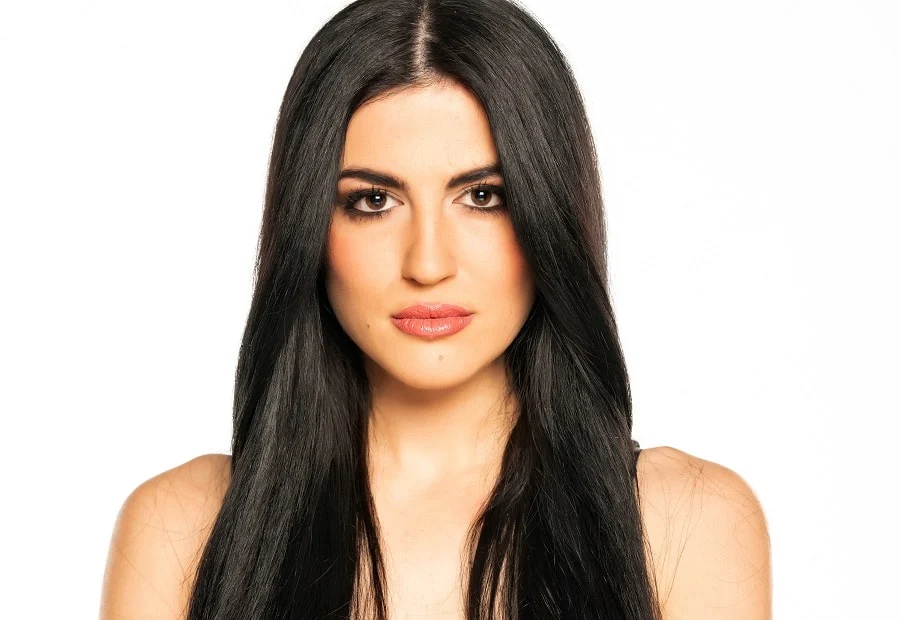 Jet black may look a bit basic but it's the OG single-process hair color so it will always be a timeless choice. The shade may seem simple but it can look extremely sleek and stylish when you amp up its shine factor.
With that said, we highly recommend getting a clear gloss service from time to time to keep your jet-black hair look as shiny as possible.
4. Mahogany Red
On the other hand, the mahogany shade is a crossover between different red and brown hues. The result is one of the most sought-after single-process hair colors in the industry.
Fun Fact: It's a famous shade among celebrities.
Case in point: Demi Lovato, Sofia Vergara, Isla Fisher, Priyanka Chopra, and many more.
5. Warm Blonde
Warm blondes are fast replacing the icy blondes that women went crazy for back in 2015, and we totally get why! For one, it has a high-definition glow that will instantly brighten your look. Also, it's the perfect hair color for the summer season.
6. Burgundy
Burgundy is versatile enough to be worn by everyone, but you should choose your shade wisely. As a rule of thumb, women with pink and olive skin tones would look best in cooler burgundy shades while peachy and golden tones would match deeper and darker burgundy shades.
7. Ginger Hair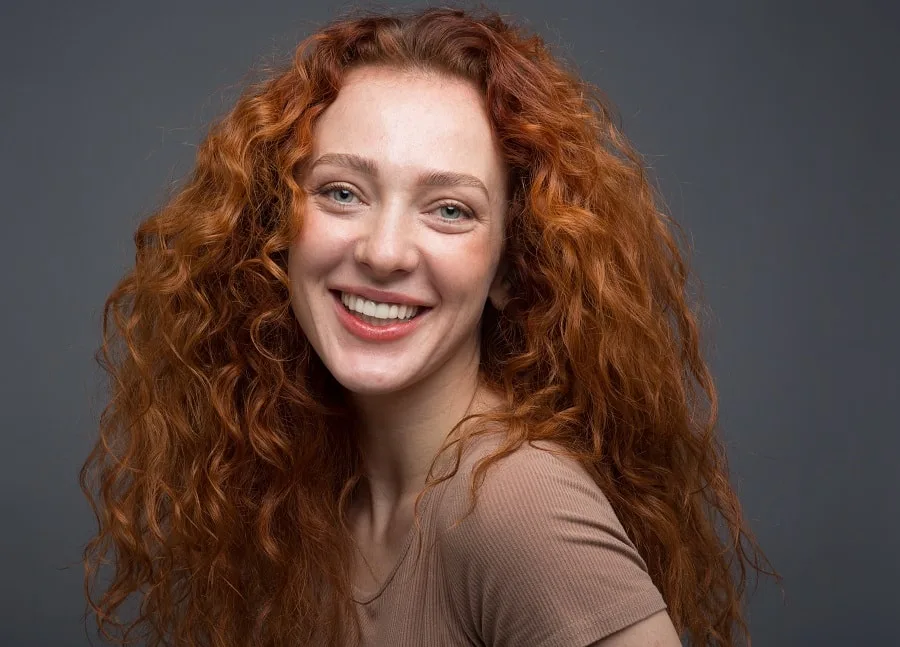 The ginger hair color is one of the most unique red shades out there. It actually has a light red shade mixed with a varying richness of browns and is laced with a tinge of peach.
8. Dark Hair + Lowlights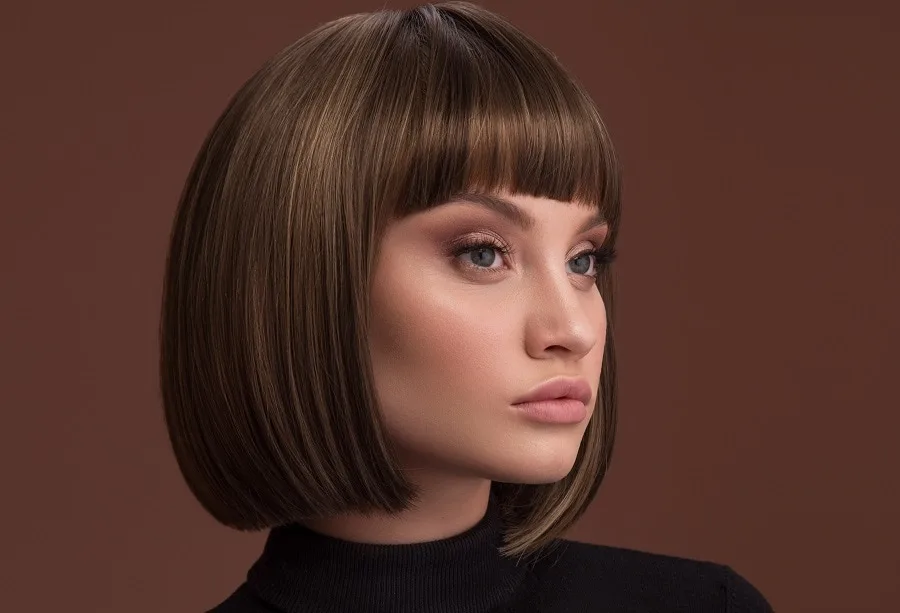 You don't have to go for an all-over color just to get a new look. If you want a subtle update on your dark hair, we highly recommend going for lowlights in a lighter blonde shade. This can add a bit of drama and depth to your otherwise simple dark hair color.
9. Dirty Blonde
Dirty blonde is medium blonde and light brown hair colors mixed together. The best part about dirty blonde is it looks as if you already have highlights, so it's more natural and multi-dimensional than any other single-process hair colors you can choose from.
Pro Tip: Keep your roots dark for a grown-out natural look.
10. Pastel Purple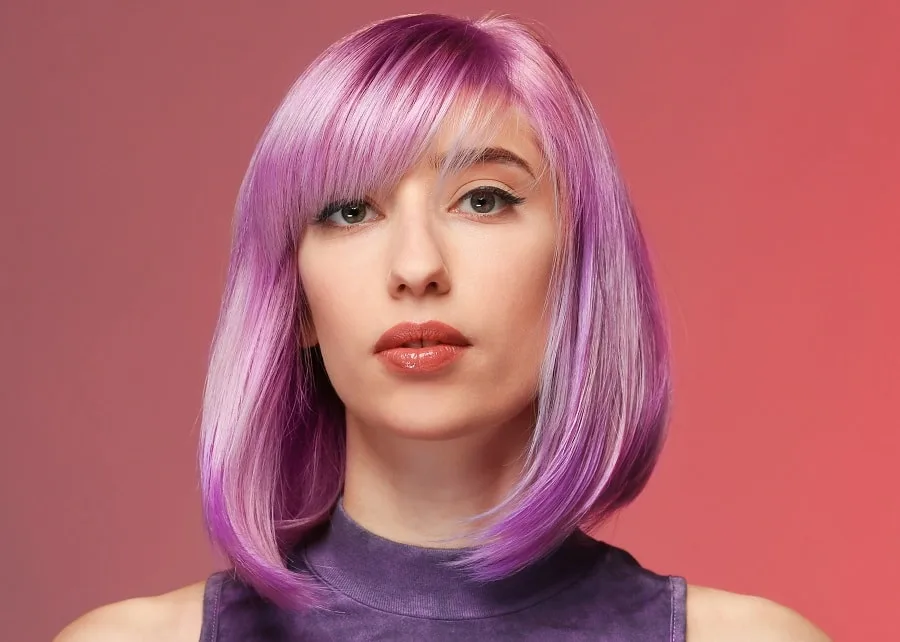 If you love the purple shade but want it in a muted tone, pastel purple is the one for you. It looks as eye-catching but not as over-the-top so it's a perfect look if you just wish to test the waters.
Heads up, you can achieve this hair color in a single process only if your current hair color is on the lighter side.
11. Violet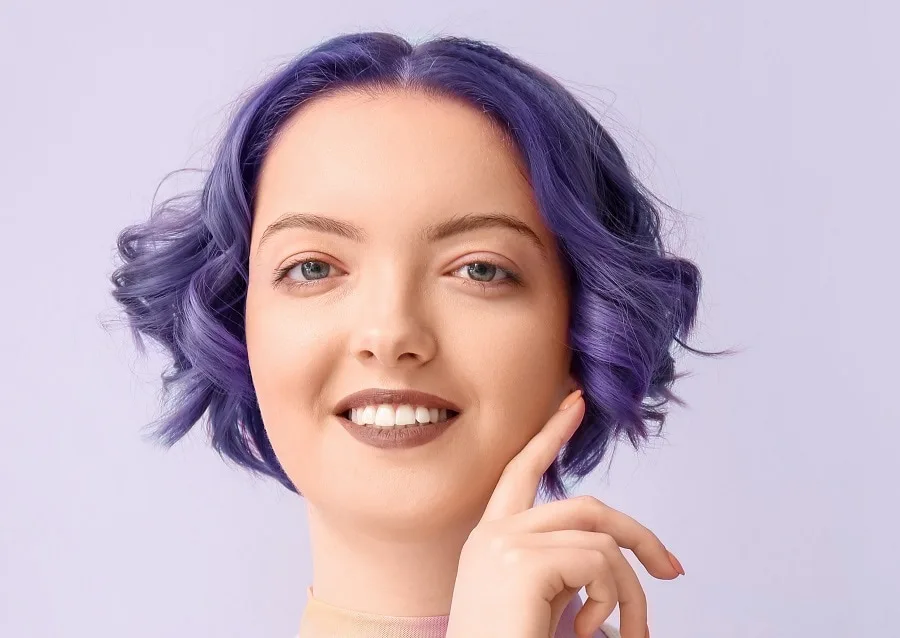 For a bolder version of pastel purple, try violet. It's made with a mixture of red and blue shades, but it contains more blue parts. The good news is this is the most versatile shade in the purple spectrum so it's suitable for both cooler and warmer undertones.
12. Dark Purple
If you want a darker shade of violet, we recommend going for purple. This deeper hue looks mysterious and will give you that sexy gothic look. But heads up, this shade looks best on lighter skin tone with cooler undertones.
13. Platinum Blonde
Is it blonde? Is it silver? No, it's platinum blonde!
Based on the photo, platinum blonde is on the light spectrum of blondes. In fact, it's so pale most people would think it's white. But it differs from white because it also has a silvery metallic appearance, so it's quite a unique type of blonde.
Fun fact: This coveted blonde color is it's one of the very few cool blonde shades that would look oh so well on women with warmer undertones.
14. Auburn
Most people don't know whether auburn is a red or brown shade because it's actually a little bit of both. In some angles, it may look brown but its warm tones shine through when exposed to direct sunlight.
FYI, you can only achieve this color in one single step if you have naturally brown hair.
15. Dark Blonde
If you have dark hair and you want to go down the lighter route, the most suitable single-process hair color idea for you would be dark blonde.
With this shade, you (a blonde) get to have more fun but you can take advantage of the mysterious touch that come with its deeper and darker hue.
16. Blue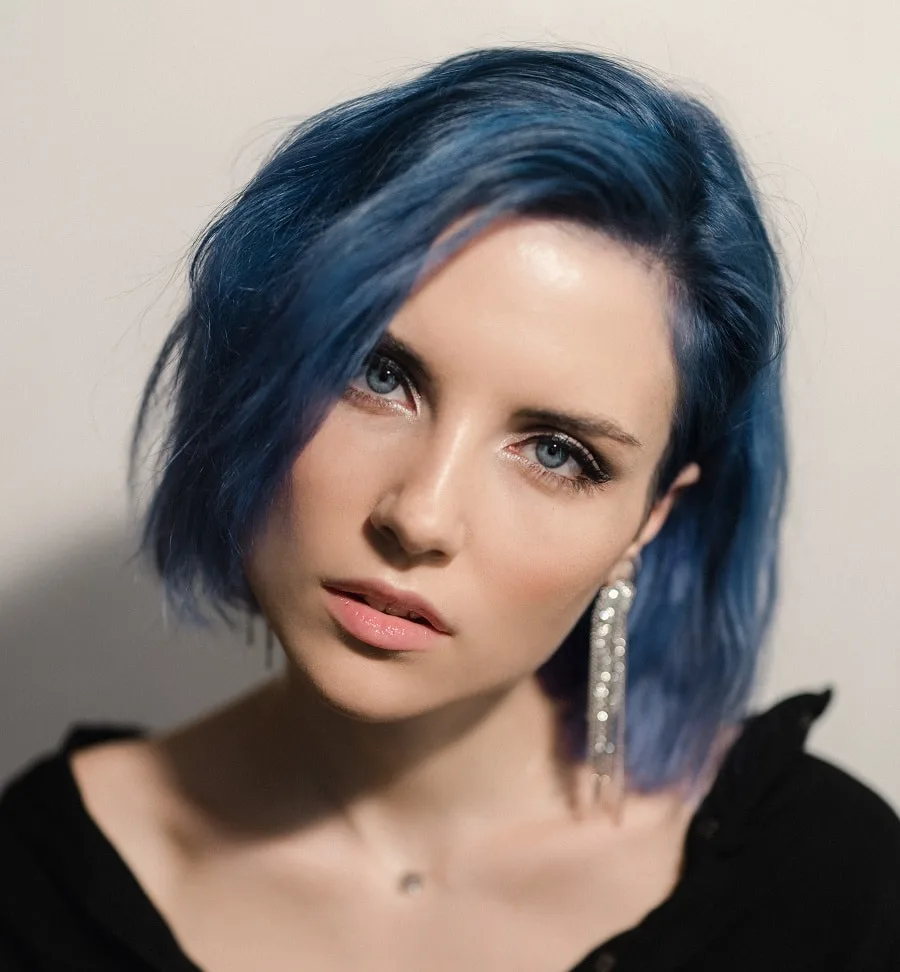 Admit it. There's something about this dark shade of blue that draws you in and gets you hooked. We totally get it. After all, it's quite a unique color and it's not every day that you get to see the color of a beautiful gem (sapphire) on someone's hair.
Good news is, you can get this single-process hair color by dyeing your black or dark hair with a muted shade of blue.
17. Brown Hair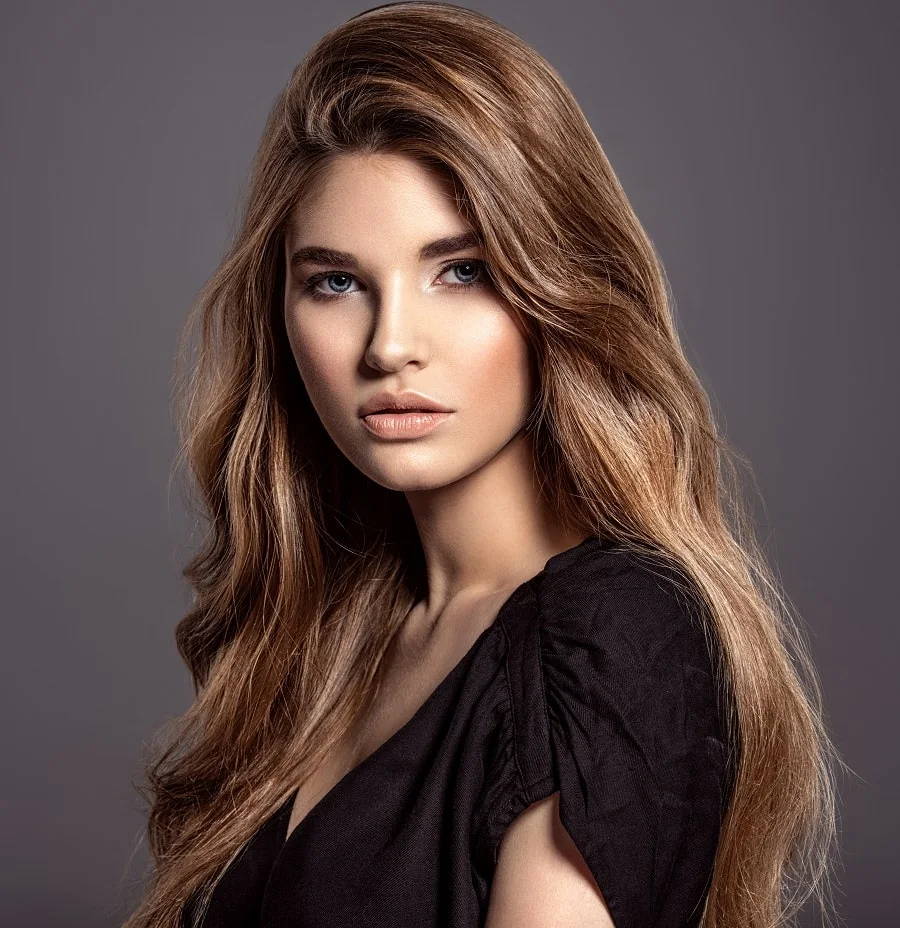 Okay, so this isn't exactly a unique option like the other shades on the list, but it's a classic!
Not only that, this is also one of the most versatile hair colors out there. Because of its wide spectrum, you can easily find a shade to suit your skin tone.
18. Neon Violet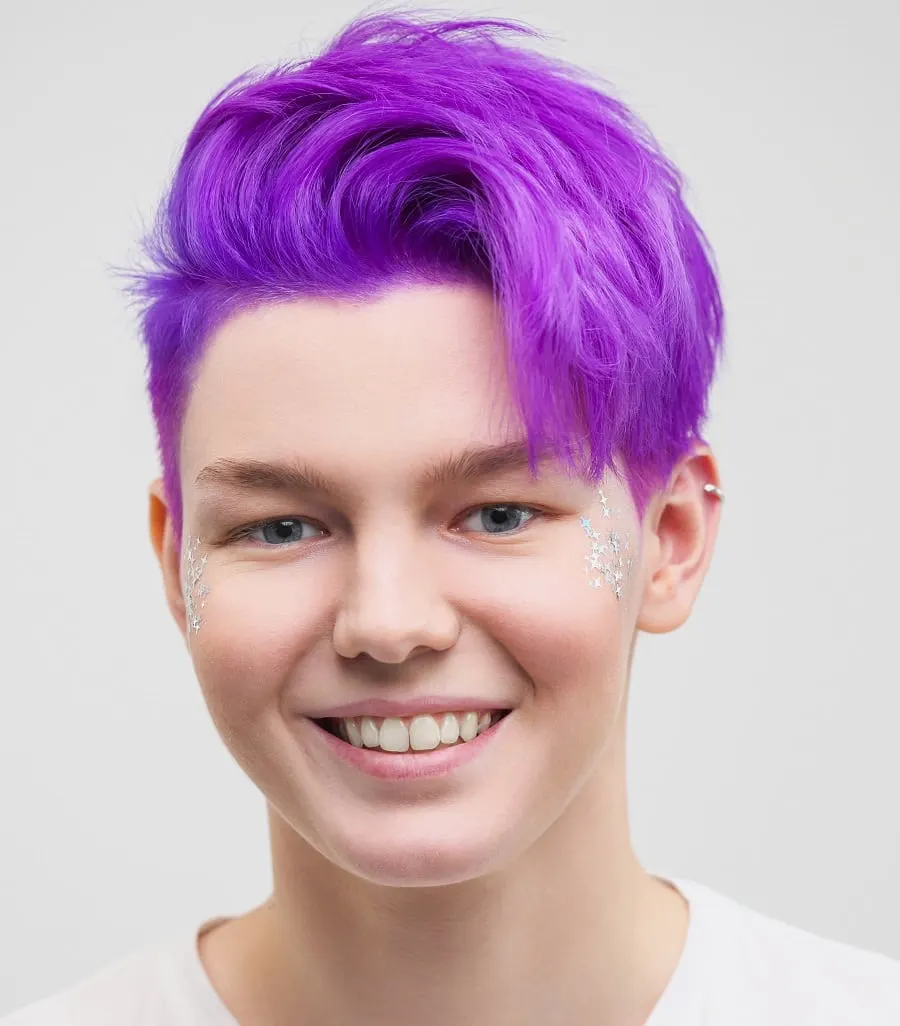 Can you achieve this eye-catching neon violet shade in just one step? Yes– if you have blonde hair and you're going to use a hair dye with a vibrant purple shade.
But just a heads up, purple dye fades easily so make sure to enjoy your rocking color while it lasts!
19. Pink
Pink is bold and you can easily achieve this when your current hair color is in a lighter shade. But if you're a brunette, you'd have to undergo a few processes before you can sport this stunning color.
20. Cherry Red
If you want a unique hair color under the red family, cherry red is what you need. That's because this type of red has hints of purple so it has a deeper hue and is more multidimensional than the common reds. Since it's a warm color, it would suit women with darker skin tones the best.
You don't have to spend your weekend sitting in a salon chair just to get the hair color that you've always wanted. With these single-process hair color ideas, you can transform your hair into a jiffy!
Just make sure to consider how the hair dye will look when applied to your current hair color so you can get home a winner.