When you have a prominent forehead, the main idea is to distract the attention away from this feature. And in this case, bangs are ideal for big foreheads. Make them blunt, reaching or covering the eyebrows, swooped on one side or choppy, and your problem will disappear by magic.
Bangs for Big Forehead
Mix and match the different types of bangs with high ponytails, or big buns on top of your head, if you want the focus on a different spot. You can also play with textures, curl or wave the hair to diminish that prominent forehead. If you want to pull off an impressive look, without people staring at your wrongly chosen hairdo, here are the best hairstyles with bangs for big foreheads.
1.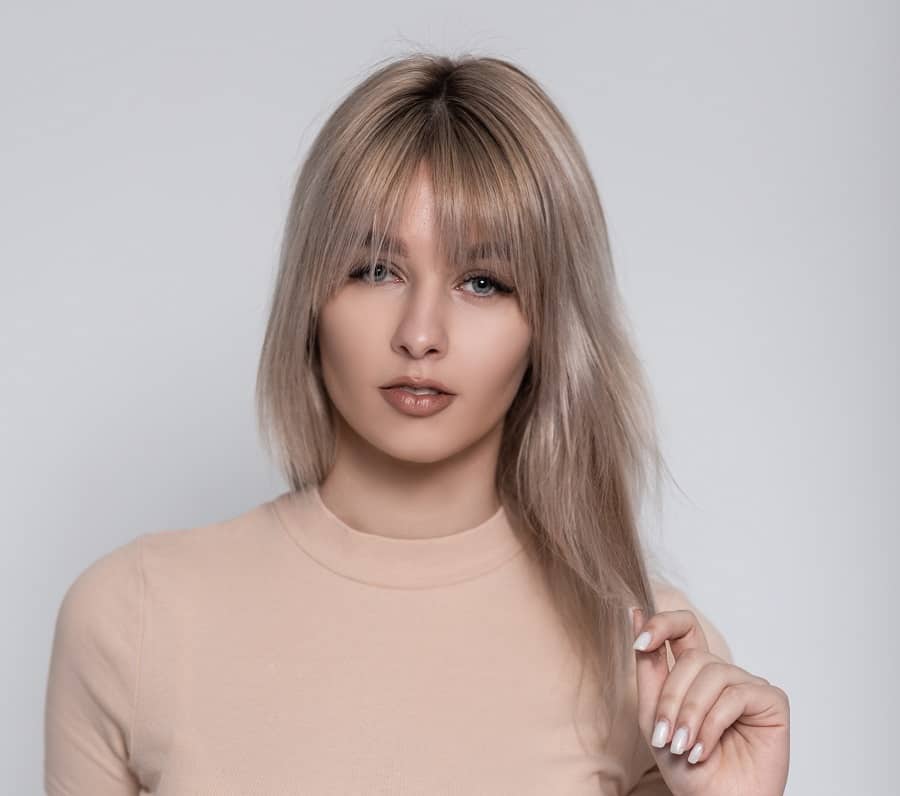 2.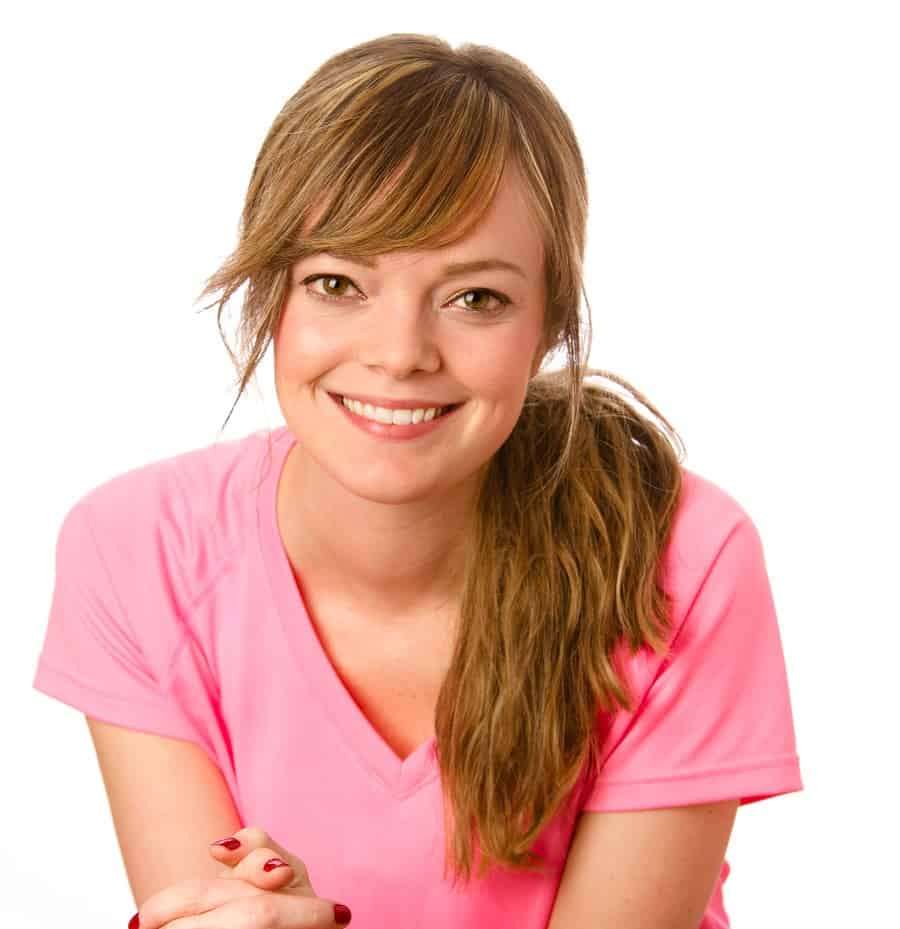 3.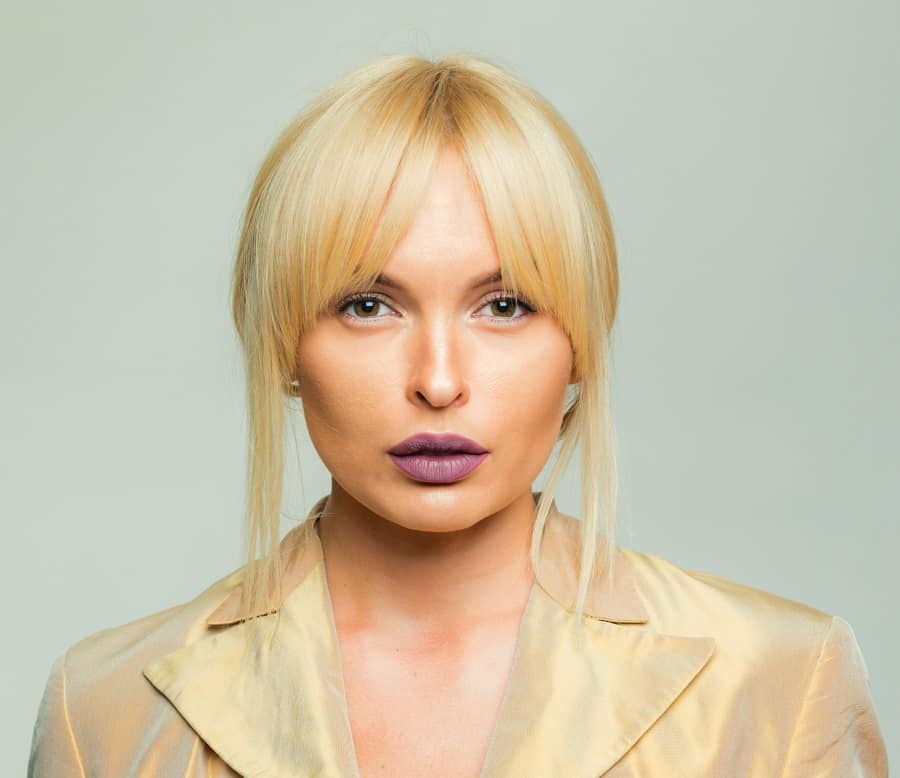 4.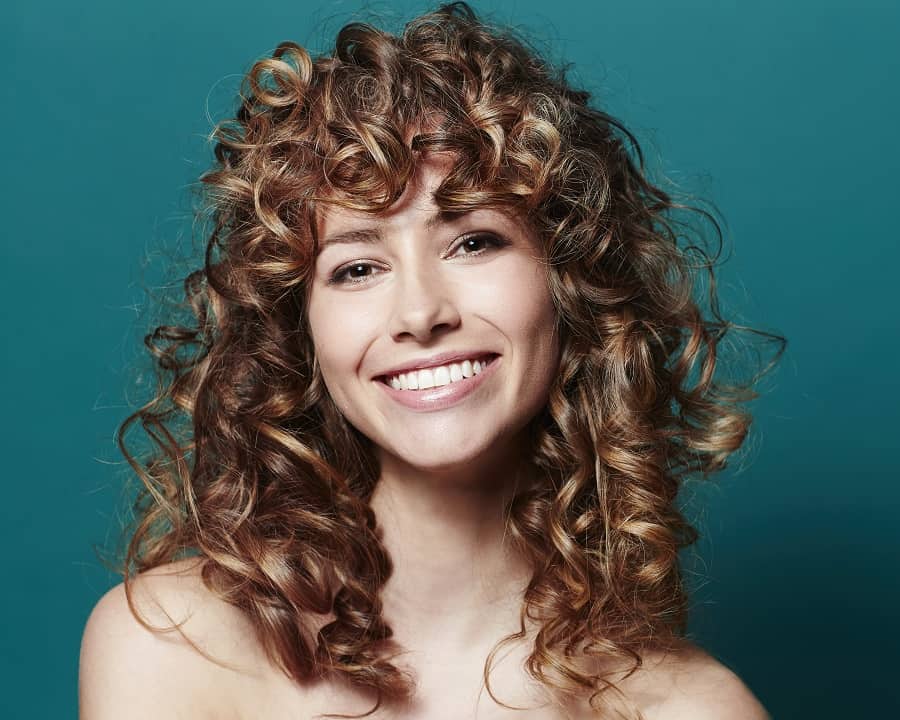 5.
6.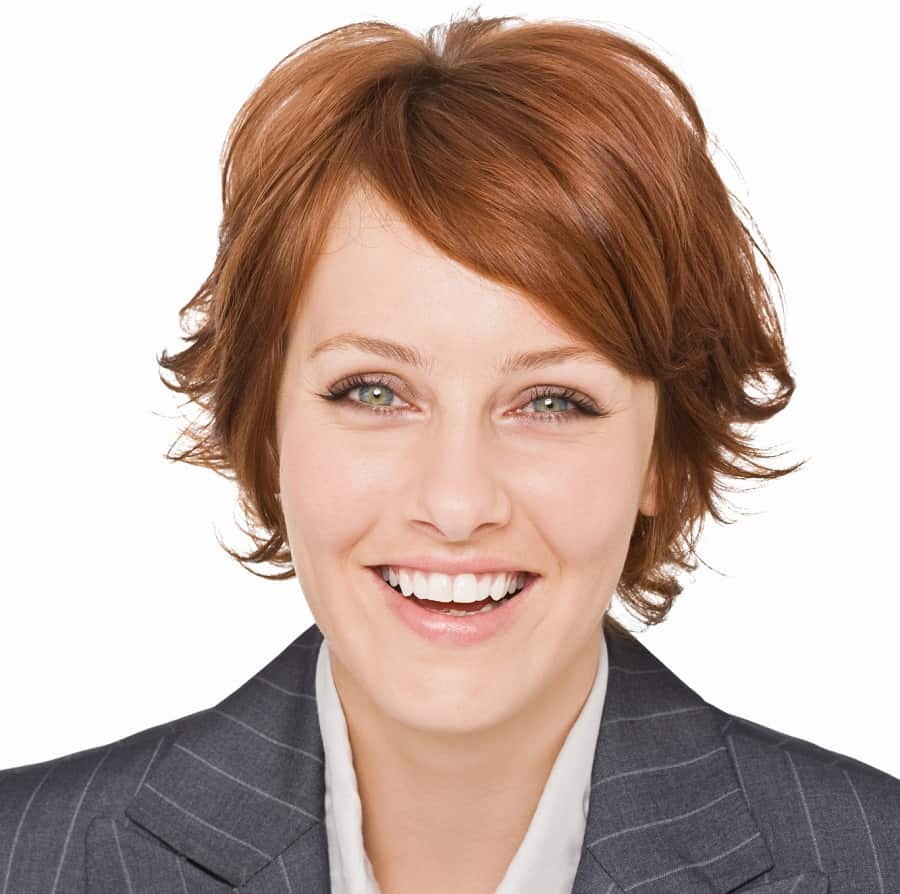 7.
8.
9.
10.
11.
12.
13. Bangs with Long Sides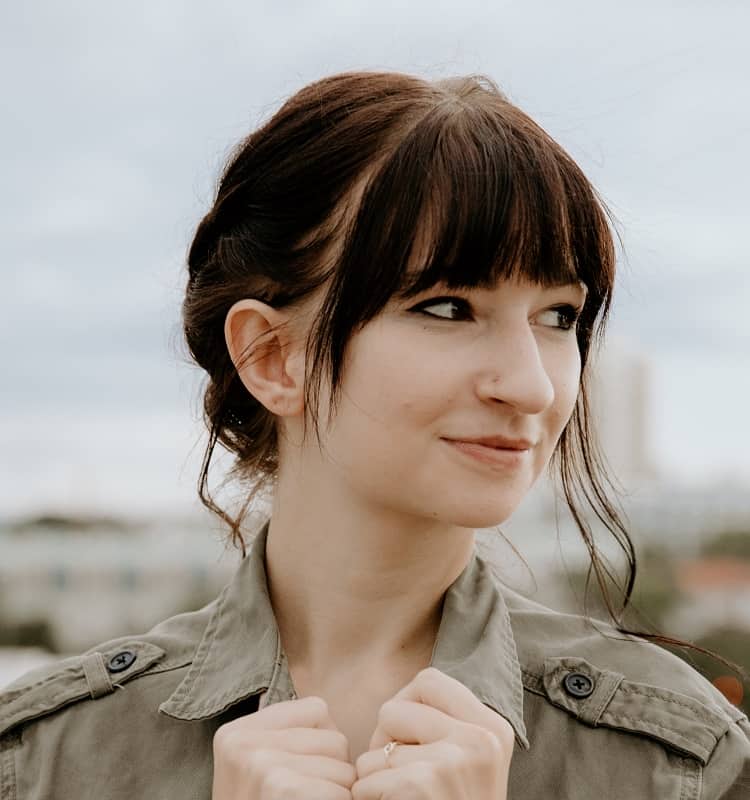 You can easily make your forehead look smaller by styling bangs that cover the eyebrows. Keep the fringe longer in the corners of the forehead. Use the rest of the hair to style a low bun in the back of your head.
14. Side Swept Bangs
If you want to pull off a modern look and, at the same time, cover your prominent forehead, go for a brunette shade and some beautiful broad blonde highlights. Opt for side swooped bangs that are longer in the corners and create a half ponytail.
15. Bangs for Long Hair
Make the forehead look smaller by adopting a long hairstyle with bangs. This haircut will provide such a beautiful face frame, and if you choose a brown shade, you will gorgeously highlight your eyes.
16. Curly Hair with Bangs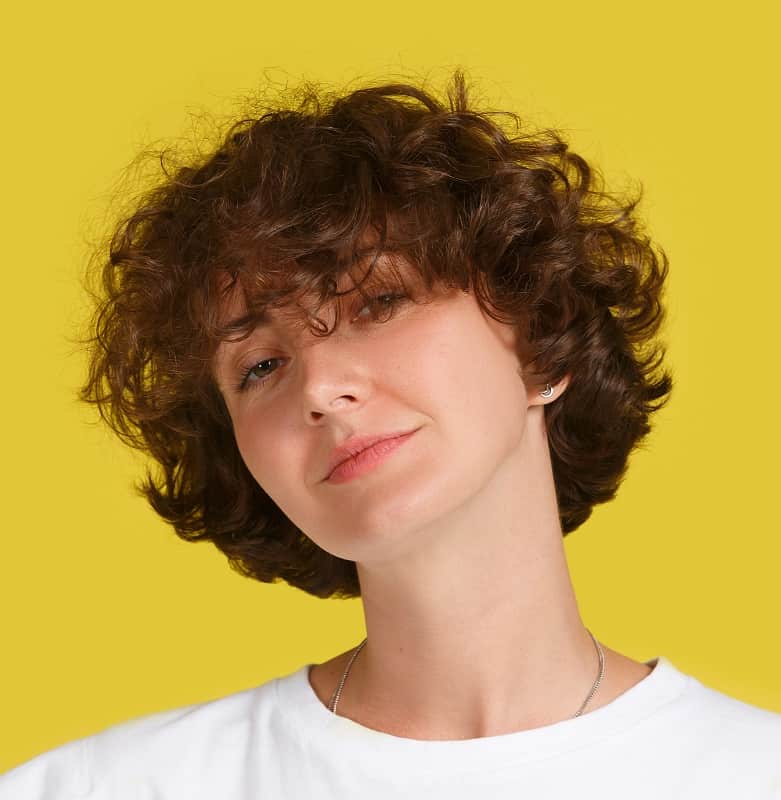 Curly bangs for big foreheads are ideal if you want to draw all the attention on your riglets and your textured hair. Keep the hair short to obtain a proper framing, and you'll never worry about that broad forehead.
17. Bangs for Black Girls with Big Forehead
If you are searching for bangs for African American women with big foreheads, you are in the right place! This long straight hairstyle will do such a great job in framing your features and covering front and temples.
18. Two Ponytails with Bangs
Bangs for big forehead and thin hair should be cut long, covering the eyebrows. As for the rest of your tresses, split the hair into two sections and style two ponytails on each side. Wear them on your shoulders and chest.
19. Side Bangs + Low Lights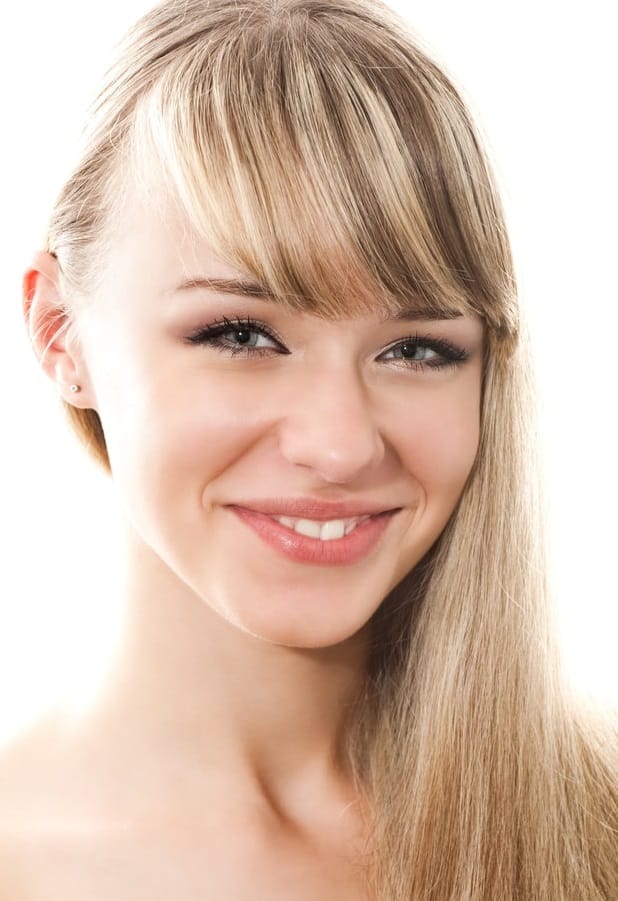 If no hairstyle seems to suit you, some side bangs for a big forehead will work its spells and diminish your struggle. Go for warm blonde hair color and opt for brown lowlights for the fringe. Keep them slightly swept on one side.
20. Bangs for Rounded Face
Bangs for big forehead and round face will make you forget about all your hair problems. Remember, it's all about creating an illusion that will cover the prominent area and make a face look slimmer.
21. Long Straight Hair with Bangs
Obtain a gorgeous framing with bangs for long face and big forehead and beautiful brown color. Spread the fringe, and wear your long locks on your shoulders and chest. You can even straighten your tresses if you want a flawless look.
22. Ombre Hair with Bangs for Big Forehead
Keep your hair long and opt for bangs for square face and big forehead. Go for an ombre that keeps the top in a lovely dark shade and gradually transits to an amazing platinum blonde hue. Show off your eyebrows and gorgeous eyes by making the fringe look feathered.
23. Bangs for Thin Hair and Big Forehead
Asian bangs for big foreheads is a perfect hairstyling idea if you also have thin hair. Straighten the fringe with an iron and part your hair in two. Build two French braids for each side and wear them on the shoulders.
24. Short Bangs for Big Forehead
Short bangs for big foreheads will give your curly hair bounce, texture, and a fabulous appearance. You will obtain a lot of volume that will make your forehead look smaller. Styling a bob haircut is also an option if you want to pull off a modern look.
25. Half Pony with Bangs for Big Forehead
If you have long wavy hair, you have a lot of options that can help you cover that big forehead. Go for straight bangs that fully cover it and use a big scrunchie to make a top half ponytail. Wear the rest of your mane on the back, and you'll get a fantastic look.
26. Bun with Side Swept Bangs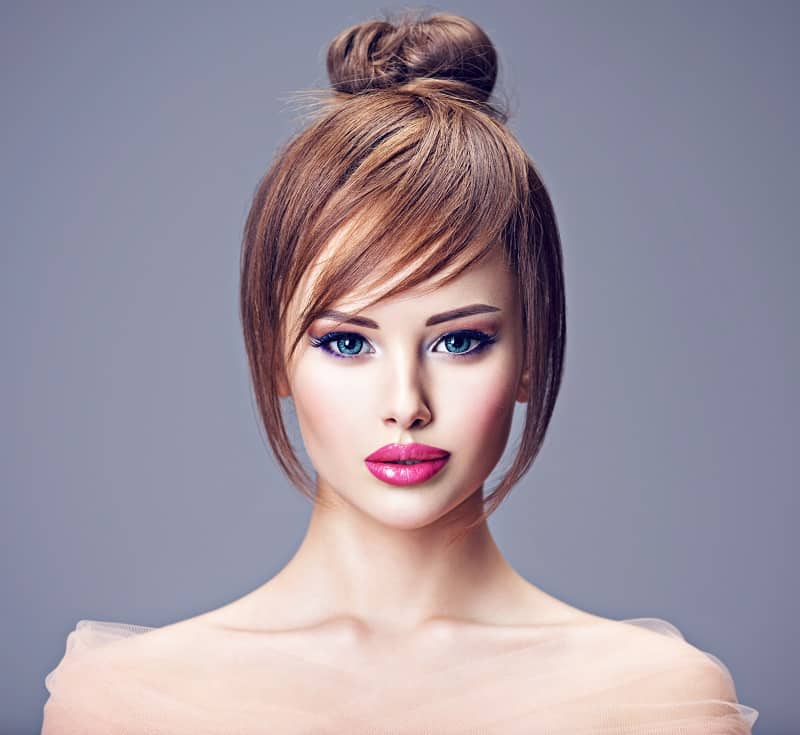 These bangs for big forehead and oval face are a great styling option for you, and the best part is that you don't even need to cut your hair to obtain that fringe. Build a small bun on top of the head and use the tips to arrange lookalike bangs that cover the forehead.
27. Thick Layered Hair with Bangs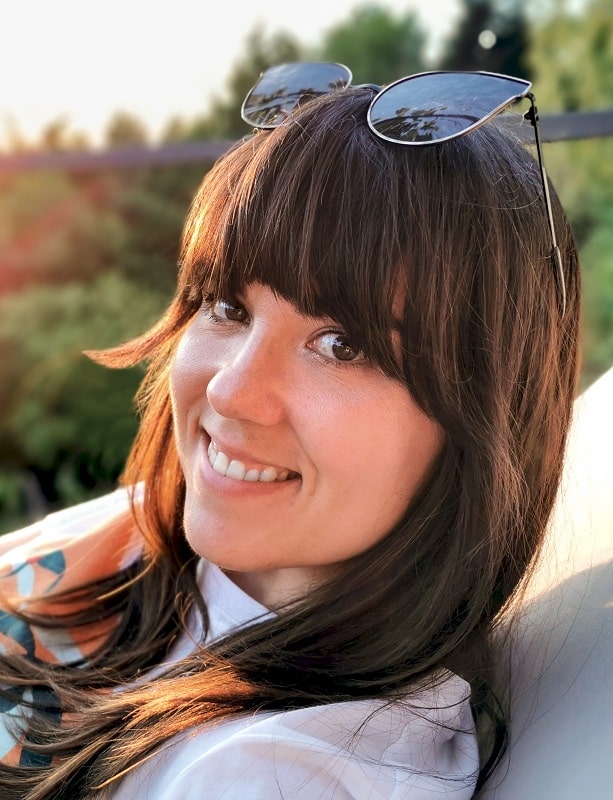 Thick bangs for women with a big forehead are ideal for you, especially if you wear the fringe with a long layered haircut that gorgeously frames your face.
When we're talking about bangs for big foreheads, their goal is to enhance other features and diminish the front. If you liked the images presented above, tell us in the comments which is your favorite look.