The type of hairstyle you carry tells a lot about the person's style. Whether it compliments your face or not depends on your face shape. In this article, we'll highlight haircuts for long faces. Most people tend to neglect how important it is to choose hairstyles appropriate to their face shape. There are 6 face shapes in total namely heart-shaped, oval, square, triangle and oblong.
Oblong face refers to the face that is longer and has a wider forehead region. It isn't similar to oval faces since it is known to be wide. Although the oval face is said to be an ideal face shape for which different styles can be tried out, there are versatile haircuts in stores for lovelies with a long face.
Amazin Hairstyles for Long Faces Ladies
Don't be afraid to try bangs because they are your go-to best friend whom you would go to in case when you're having a bad day. From side-swept bangs to front bangs, you can't go wrong with fringes. If you've got natural goldilocks or ringlets, embrace them because it greatly reduces the appearance of a long face.
Simply avoid going for a high hairstyle such as high ponytail or bun as it will accentuate your face-shape. Keeping the tips into consideration, chose the long face haircut that not only suits your face but also speaks volume about your fashion sense and what not. For further knowledge check out the list of top 20 hairdos for women with long faces.
Hair Styles for Oblong Faces
Medium layered hairstyle does wonders to your long face as it adds volume to your hair and makes your obl0ng face shape look longer in width. The stylish curtain bangs cover up your forehead and make you look effortlessly chic at the same time.
Slay all day with this hairstyle just the way Kim Kardashian does. If you're blessed with natural medium beachy waves, you can't miss out on this haircut for long faces. The bangs gracefully sweep over to one side and transitions into curly waves. You can see just how loose waves camouflages the elongated face shape.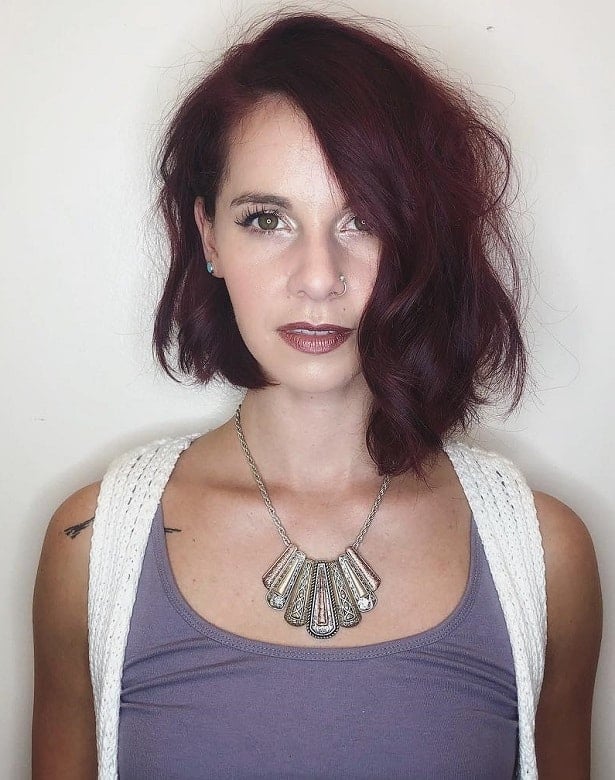 Asymmetrical hairstyles are getting popular and look rad on women with long face shape. It gives definition to your face and looks good on any hair type.
Who says long-face beauties can't rock this pixie cut? Whether you love to try out daring styles or you want to beat the heat, pixie hair is the way to go. The bangs look edgy yet stylish.
This short haircut for long face looks perky and is perfect for hiding the length of your face. The bangs look more like baby bangs that have edgy texture and gives off a great look overall while the bob cut frames your face in a way to make your face look oval.
The hairstyle is suited for ladies who have thin hair and are looking for ways to make it look thick and voluminous. This haircut is meant for you!
Suitable Hairstyle for Long Face with Thin Hair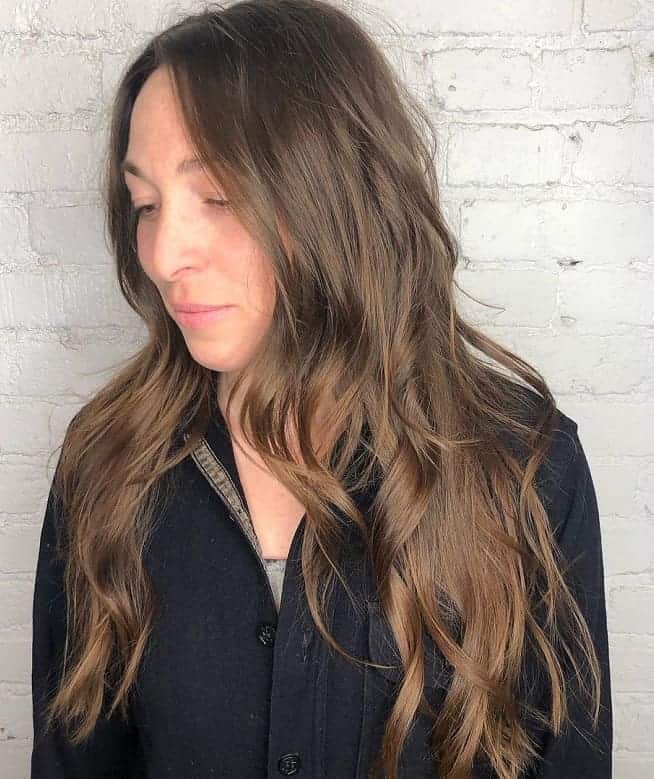 Elevate your hair game with this sassy hairstyle for women with long face shape that will make everyone drool. It has a messy grunge look to it and lets you style it in many different ways be it curly, wavy or sleek. With or without bangs, it looks good either way. For fine hair, you can go for face-framing bangs to complete the look.
The hairdo looks messy yet classy that will make you fall in love with it. It's a low-maintenance and easy to carry hairstyle that can be worn in two different ways – curled or sleek. This haircut for long face allows you to add texture to your hair and make it look thick.
A casual yet simple long face hairstyle that has full frontal bangs. This hairdo is appropriate for any hair texture as long as it's straight.
Another short hairstyle for long faces that looks glamorous and add an edge to your hair.
Last but not least is the style inspired by Cate Blanchett that looks eye-candy and quirky. For long face shaped ladies who want to go for low-key haircuts, this short style will satisfy you.
Long Face Big Forehead Hairstyles
It's a bohemian inspired long face hairstyle that still looks ethereal. The beauty of this haircut is the long fringe that looks like curtain bangs which beautifully defines your cheekbones and makes your face look slim.
You won't regret going for this look as it will define your curls and make you look exquisite. Going for a layered hairstyle for a long face is always a safe option to cover your big forehead.
Puff never goes old. Increasing the height of your crown area looks amazing on long faces while letting the remaining hair sit on your shoulders. This haircut is best suited for hair has a thick texture.
It's an easy and fun short haircut for long faces that smartly frames your face. The look is achieved with sharp edges and side bangs with short hair that looks on point and gives an illusion of a slim face.
Transform your ordinary hair into a festive hairstyle that is suited for formal occasions. It stands out on long faces and makes you look gorgeous.
Other Beautiful Hairstyles for Long Face
If you aren't confident about going for hairstyle # 11, you can skip and go for this long face hairdo that looks elegant yet stylish.
Look banging with a full side-swept fringe that tops off the look. It looks chic for both long and medium hairstyles. You don't have to worry about your naked forehead anymore!
If you're a curly head by birth or you love to curl your hair, you can rock this hairstyle for women with long faces and make your hair the center of attention.
Unleash your girl power with this adorable ponytail and look fabulous while you're on the go. You can easily create this look by twisting your hair all the way up to your pony-tail.
Although high-bun hairstyles tend to draw attention towards the forehead, an alternative hairstyle for long face shape is to go for a texture high-bun that looks flattering and shift the focus away from your long face.
By now you must've selected your favorite haircuts for long faces that you want to pull off. Experiment your hair with 20 versatile styles to choose from and stay beautiful.