Lavender purple hair looks amazing on girls and women who have a confident fashion sense. It is so eye-catching that people can't fail to spot it when someone walks into the room. Although it looks great on most women, dyeing your hair purple or lavender color can be a massive step. Why not take a look at some of the coolest lavender purple hair ideas from our list?
Getting Vibrant Lavender Purple Hair
If you want to dye your lavender purple hair, then you may need to bleach your natural hair first. The color will not display properly on naturally dark hair, so you will apply bleach products first. It is better to ask a professional stylist to do this for you so that you do not do any damage to your hair. Once your hair has been successfully bleached, you will be able to apply the vibrant purple dye. Make sure that you continue to use color care shampoo and conditioning product to keep your style looking great.
Thick and Lightly Waved
Blissful Purple Plum Hair Ideas
Pale Lavender and Light Curls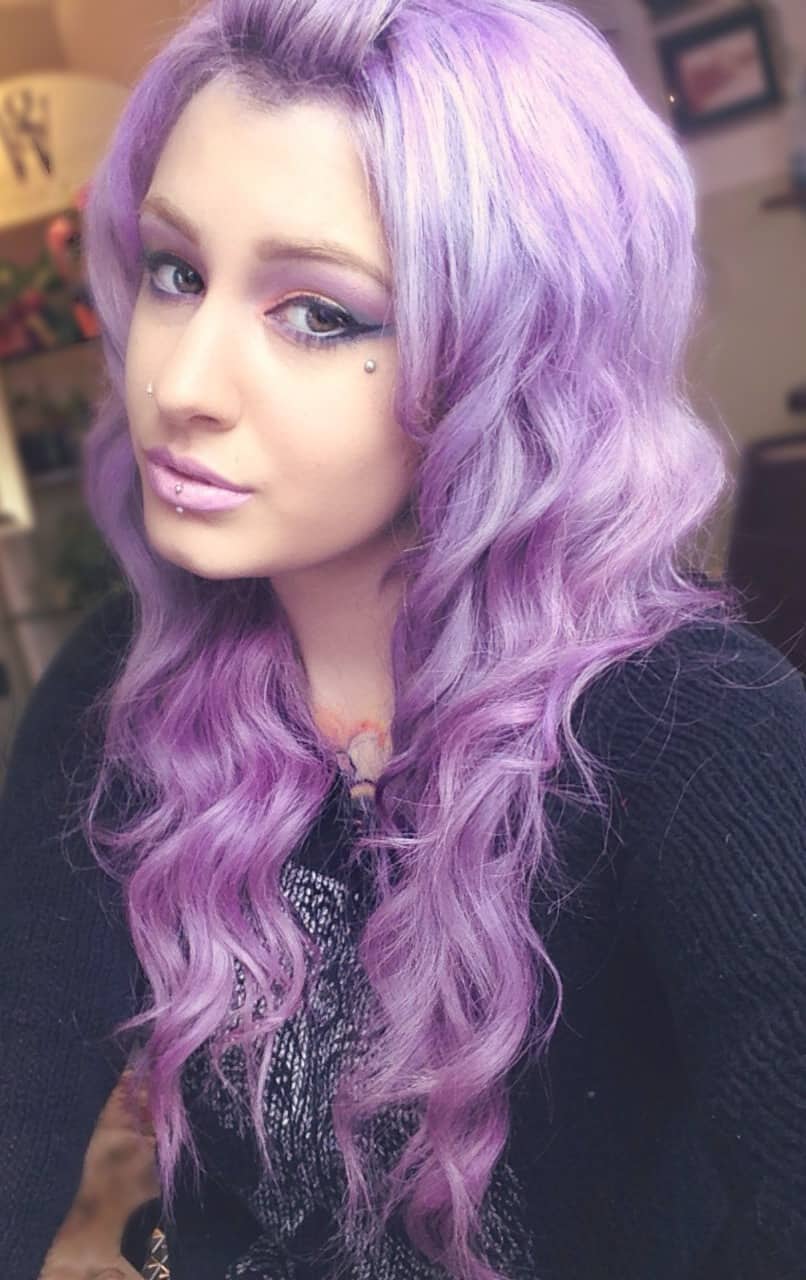 Lavender and Blue Multi-Shade Style

Purple Ombre and Big Waves
Short Style and Victory Roles
Two Tone Purple Style
Curled Up-Do with Complementary Hair Accessories
Grey and Purple Mix on a Shoulder Length Cut
Pink with Lavender Highlights
Blonde and Dusky Purple with a Tousled Hairstyle
Boho Wedding Hairstyles for Real Beauties
Blonde and Purple Hair to Get Your Kicks
If you want to make a big impression, why not think about choosing a lavender purple hair color. This color choice will help to turn heads wherever you go.