When you're a teenager, keeping up with what's trendy as far as hairstyles can be difficult, especially for young guys! A teenage guy with medium length hair can try most of the manly hairstyles out there. The key is in figuring out what kind of vibe you want your look to give: edgy, sophisticated, or somewhere in between.
No matter what color of medium hair your teenage boy has, there are plenty of styling options. From fades and spiked textured hairdos, to simple center parts and colored hair, expressing personal style on hair has never been easier. Just check out our 25 favorite medium haircuts and hairstyles for teenagers!
Medium Hairstyles for Teenage Guys
The most popular hairstyle for teenage guys is the clean cut look that includes short or medium length, slicked back or spiked hair on top and fades on the sides. Let's explore some of the trendy and popular haircuts and hairstyles for teenage guys.
1. Wavy Hair with Center Part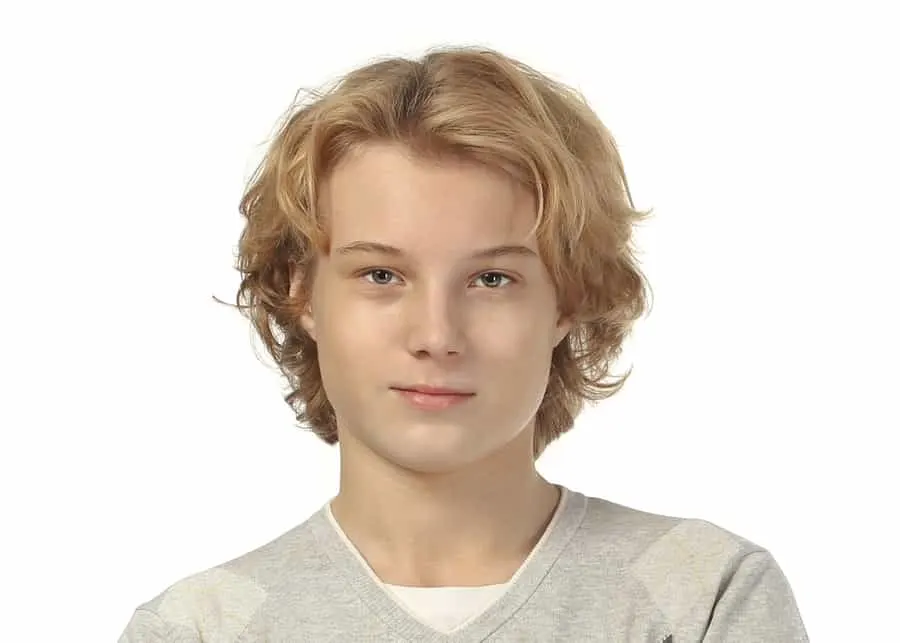 In the 90s, every guy with medium length hair was parting it in the center. Now, that trend is coming back! If you have wavy texture and a wide face, comb in a center part and work a little product into hair for all day style.
2. Slicked Back Undercut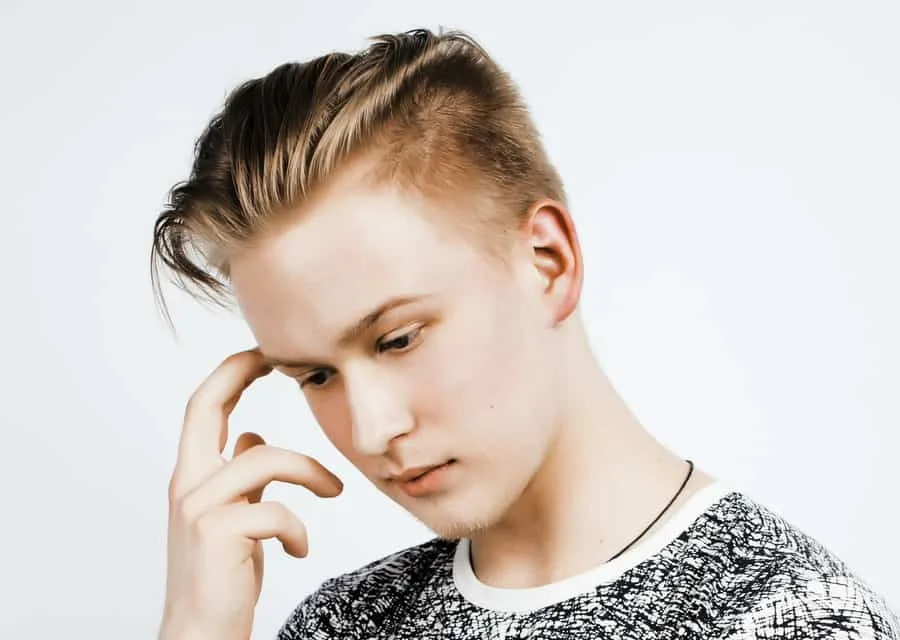 Do you prefer an edgier hairstyle like this slicked-back look? An undercut wraps around the head, emphasizing the hot medium length up top and defining the face shape.
3. Fade with Color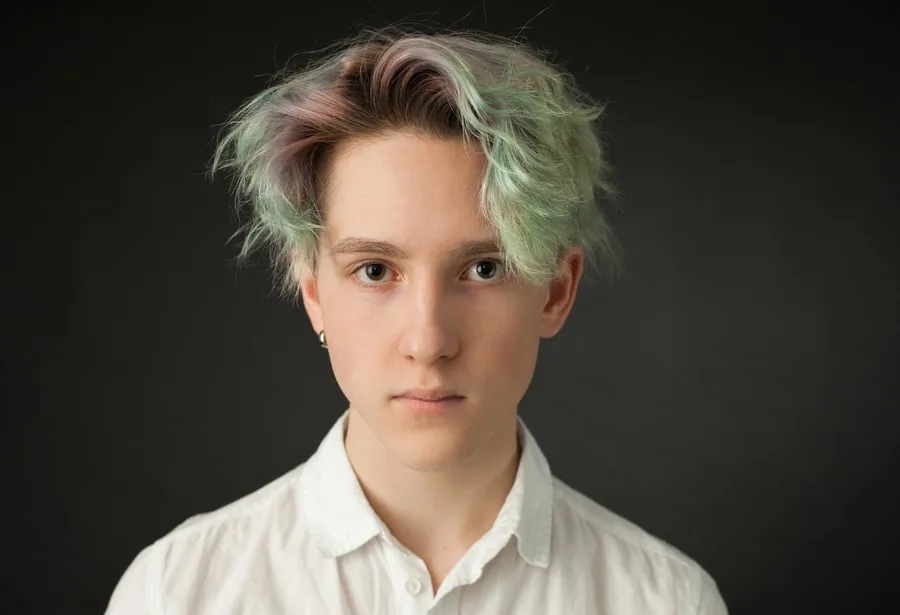 Playing with hair color is one way many teenage guys learn to figure out who they are. Here, a light green works with light pink on shoulder-length hair. A fade is hidden under the hair and subtly makes the look a little punk.
4. Side Swept with Layers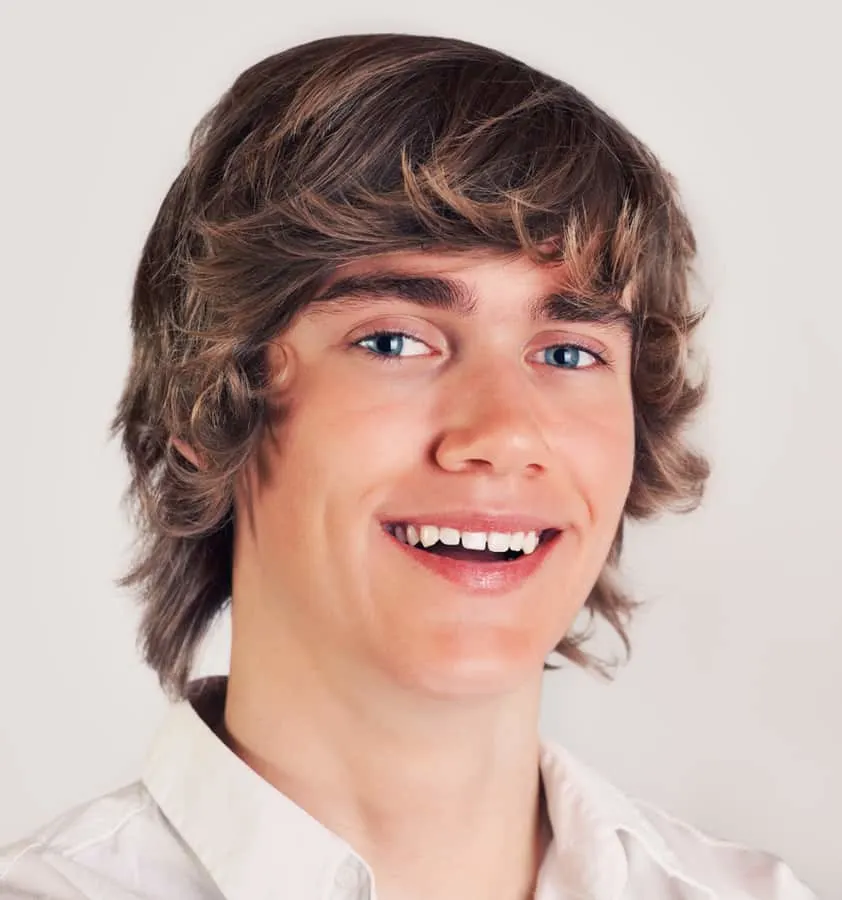 If you're like us, this side swept medium hairstyle reminds you of teenage Justin Bieber. To get the look, cut in layers and use a blow dryer or flat iron to encourage the hair in one direction. The layers will help textured ends look their most handsome!
5. Temp Fade with Waves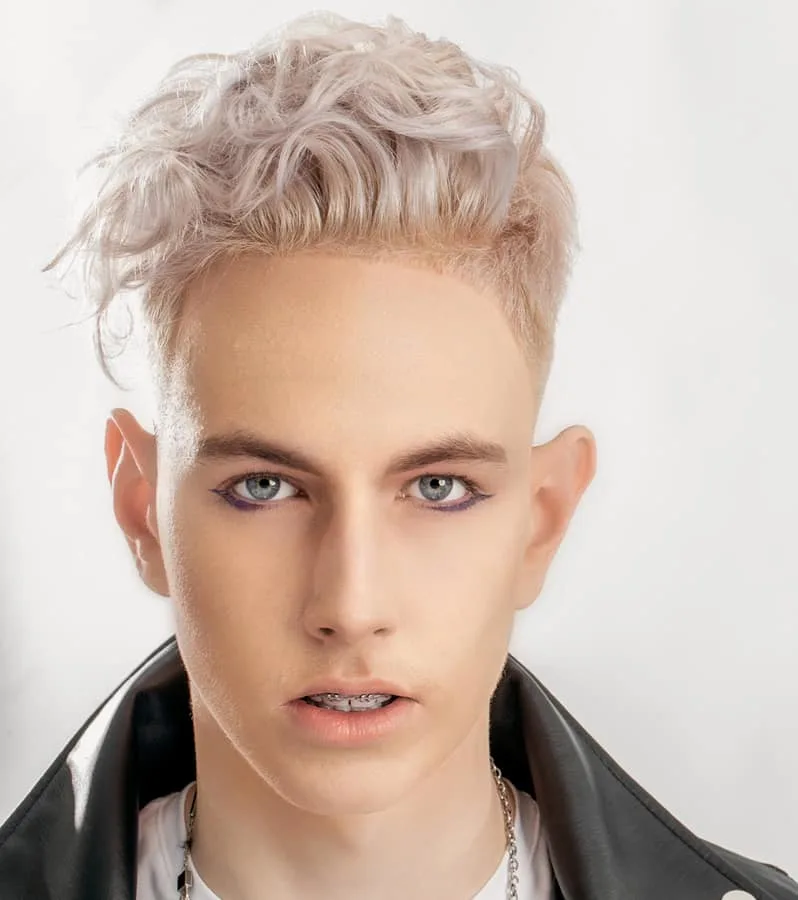 This platinum hairdo could also be considered a boys' pixie cut. The thick wavy locks up top work nicely with an edgy temp fade. If your teenager is brave, experiment with platinum blonde!
6. Loose Comb Back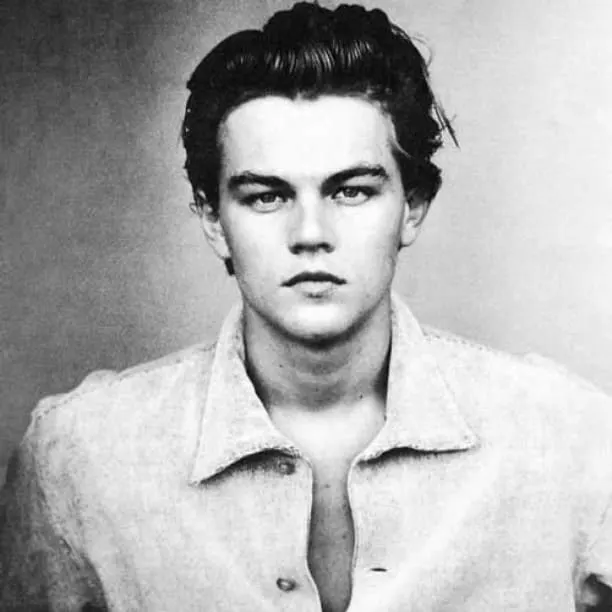 The Titanic legend, Leonardo DiCaprio's loose comb back hairstyle is a buzz teenager cut if you have medium hair. You don't need to put a lot of effort into it. Comb back the hair loosely and apply hair gel to keep the style in place along with some added shine.
7. Straight Fringe
Straight fringe with shaved sides has just recently hit the modern hairstyle trends. Teenagers with medium hair can benefit from this hairstyle because it is an easy-to-get and low-maintenance look. Yet, this style never fails to impress.
8. Spikey Hair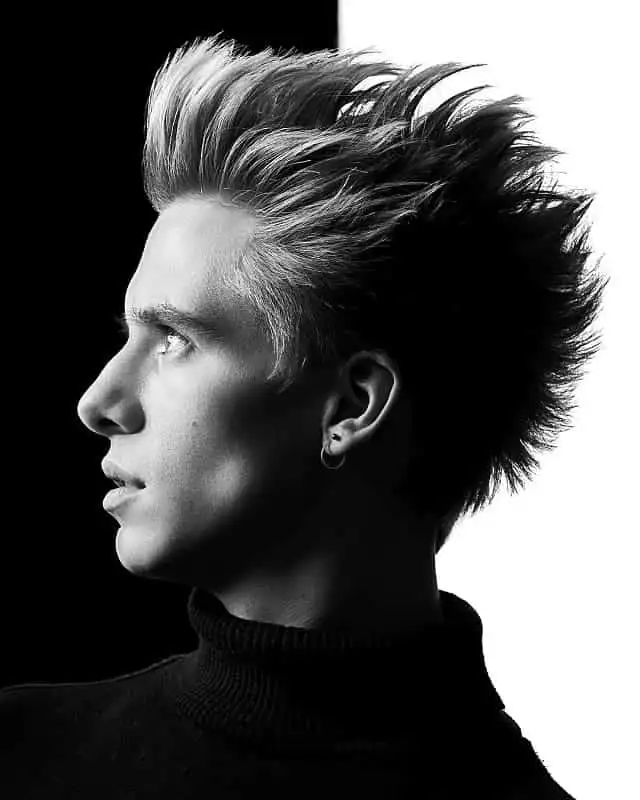 Spikes once gained a lot of hype among the young boys. Although the trend faded a bit with time, it has come back with a twist. Rough, blown back and minimally kept spikes is new pomp in the hairstyles. High school boys who like to follow the hottest hairstyle trends must try this one!
9. Mohawk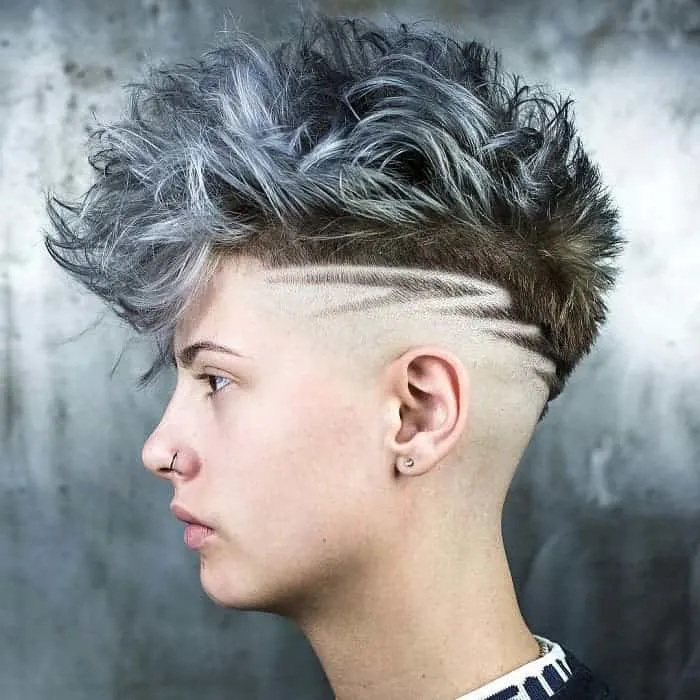 Nowadays, mohawk is everywhere. However, many variations have been introduced to the original mohawk cut which has made this style a diverse one. For teenagers with medium hair, mohawk with dyed top and front hair and skin fade shaved sides is a punk style to carry. You can carry it rough and still look effortlessly hot.
10. Textured Crop Top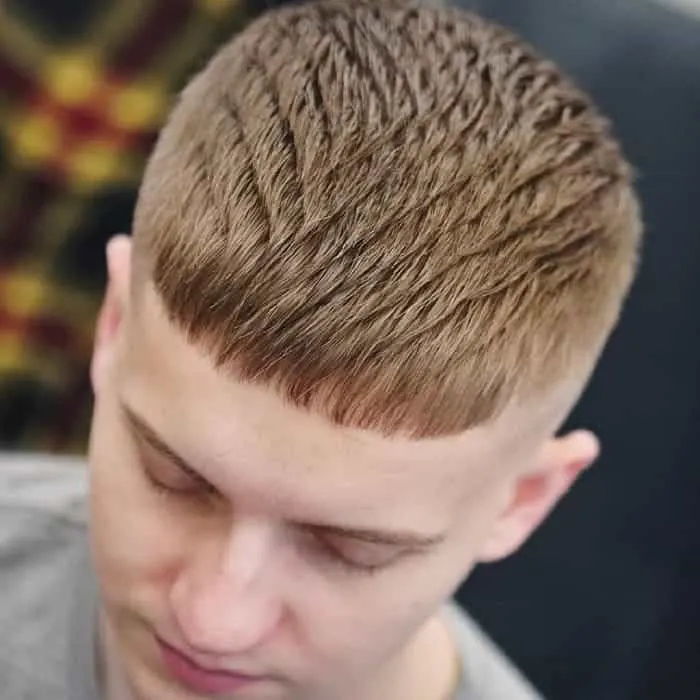 Textured crop top is yet another very cool modification introduced to the shaved sides hairstyle. Beach waves on the top are among the sexiest ones. However, make sure you apply a good quality hair gel to keep the texture in place.
11. Messy Fringe
Mohawk, fringes and dyes together make a new definition of hot hairstyles among teenagers. Messy fringes are a new buzz style because they are easy to make and maintain. Shaved sides with taper fade or skin fade further accentuate the top section of hair. You can let your fringe fall on the front of the forehead or on the side. Either way, 'sexy' is coming your way!
12. Afro Pharaoh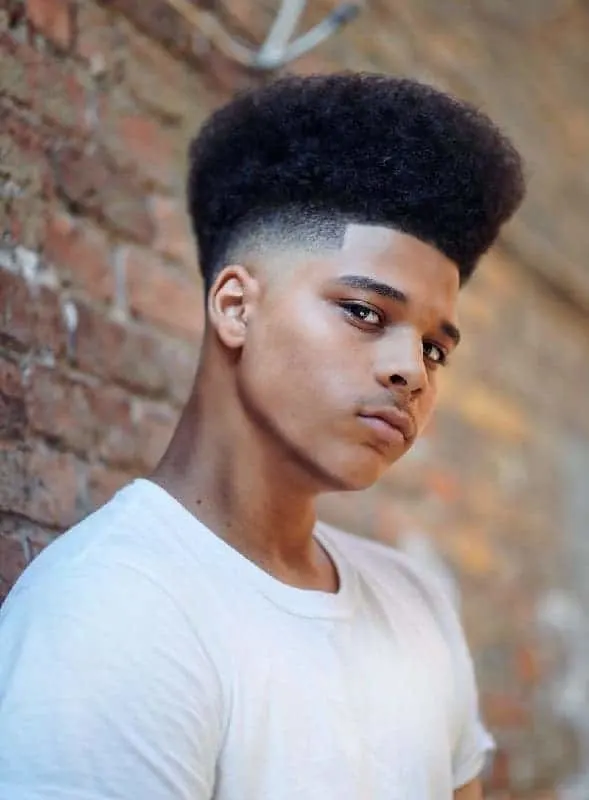 Afro is unruly hair texture. It requires a lot of thought to style and has limited options. However, one of its biggest 'PLUS' is that whatever the style is, it stays in place. Afro Pharaoh with side fade is a very modern twist to the very conventional Pharaoh hairstyle. You do not have to use expensive styling products to hold the style. Tonight, create the buzz!
13. Modern Cowlick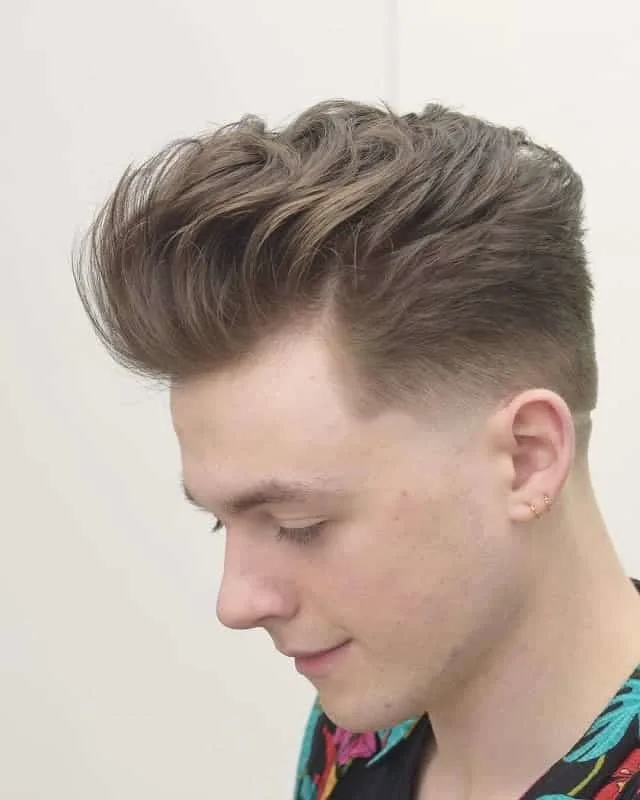 This hairstyle is a tricky one to make. However, once you succeed at pulling it out, it is among the sassiest styles you would have ever come across. This style accentuates your height with flowy top hair lying at an angle to the sides. This look is good to carry anywhere; casual or formal. Wear it with a funky colored shirt and you are ready for tonight's big bang. Wear it with a suit and attend the class!
14. Curly Fringe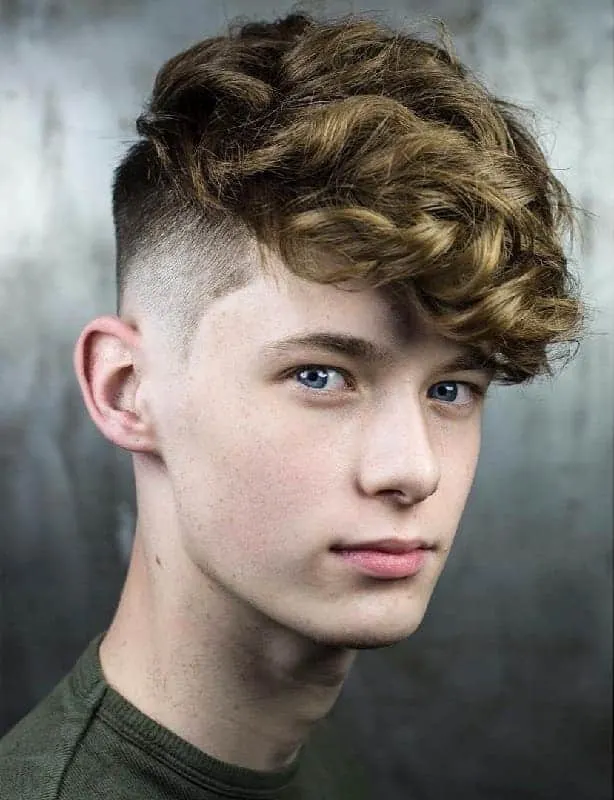 You can pull out a fringe style even sexier if you have a curly hair texture. Skin fade sides with medium length top curly hair drawn into a fringe, look very classic. If you are new to the fringe world, you ought to try this pomp hairstyle and leave all your buddies in awe.
15. Wavy Shag Hairstyle
Want an effortless and low-maintenance messy hairstyle? Wavy shags have always been known for this specialty. You need nothing extra to do! Just brush your hair once and then draw the hair into shaggy waves with fingers while applying hair gel. This gives extra shine to the hair and holds the waves in place. Kee the look a bit rough over the ears and on the forehead.
16. Colored Fringe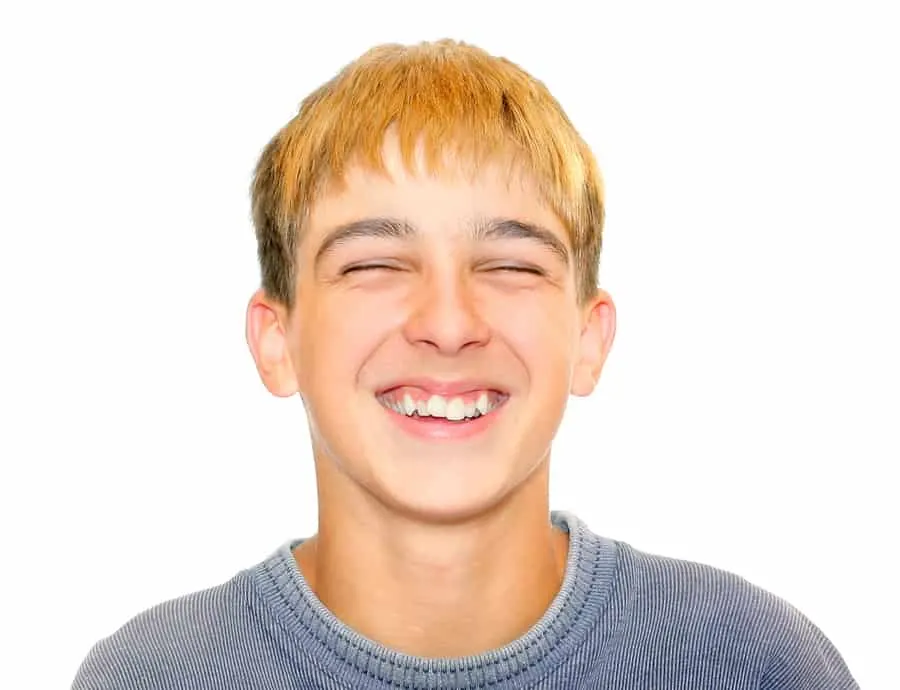 Here comes the fringe once again! This time with a bigger twist. Color your fringe in contrast to the side hair and oomph up the style game. Try something over the counter and go for funky colors. With this, you can create your own sexy hairstyle statement and be the dude in the school.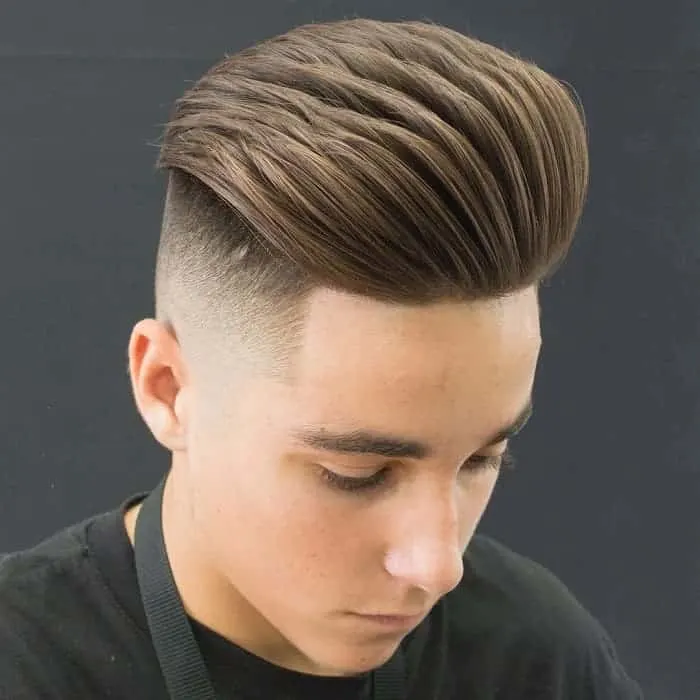 Play with the contrasting lengths. A disconnected undercut is a perfect choice t start with. A long combed back the top section of hair contrasting heavily with the skin fade shaved sides, creating the disconnection between two hair lengths is no less than an art.
18. Messy Pompadour
Slay the high school chic with this sexy messy pompadour. Messy is a new 'YES' in the world of hairstyles. Taper fade sides with messy wavy top locks are all you need to create a style statement. A good-quality hair gel will take this hairstyle a long way.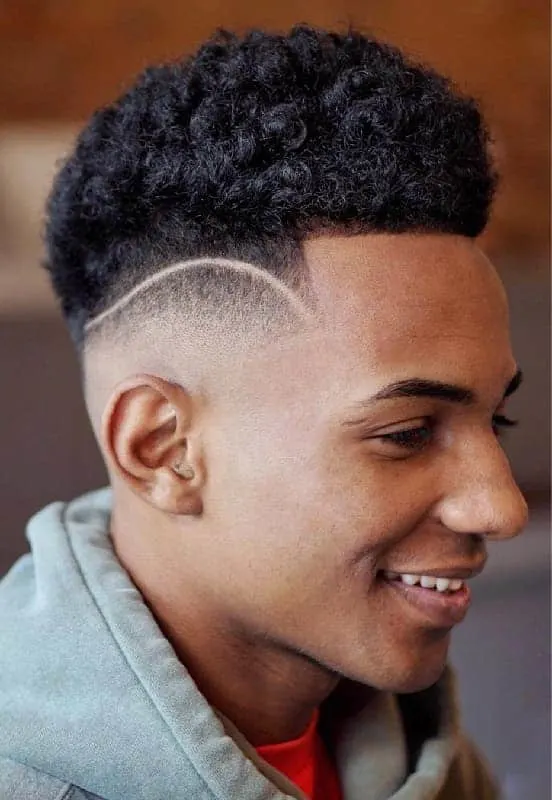 Dudes with curly hair don't need to stress out anymore. Your hairstyling options are hitting the new boundaries. Similar to disconnected undercut, curly fade has contrasting hair lengths separated by a fine shaved line in between.
20. Slick Back Ponytail
Zayn Malik's ponytail with slick-back hair is a very funky hairstyle to have. It carries both style and comfort together. You don't need to manage your hair time to time. Use a hairband to slick back your hair and tie your hair into a small and rough ponytail at the back. Pair it with a light beard and slay!
21. Man Bun
Nothing looks sexier than a man bun, neat and tight. Not only it holds your hair in place but also gives you a very sleek look. Use some good hair styling products to give extra shine and hold to the hair. No extra efforts needed!
22. Justin Bieber's Blonde Hair on One Side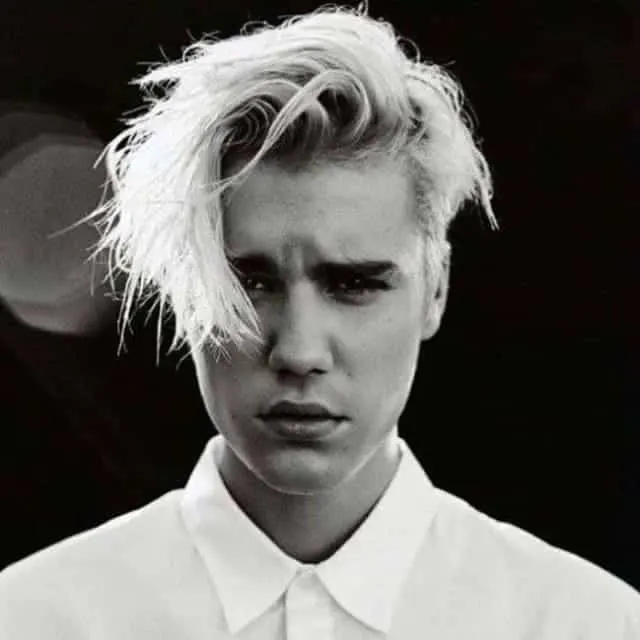 Teenagers got a thing for Justin Bieber. Like his songs, his hairstyles are a new buzz for fashionistas. Blonde hair with side part and longer locks falling freely look incredibly sexy.
23. French Braid Ponytail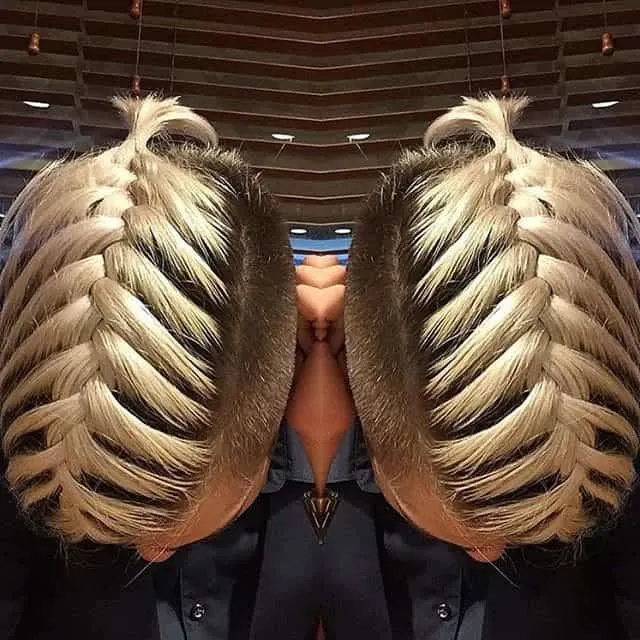 You must hardly come across something creative like this. Shaved sides with blonde/golden hair on the top made into a French braid and tied into a ponytail at the tend is no less than art.
24. High Ponytail
Going a bit different from the usual manly ponytails, a high ponytail looks very dramatic and artistic. Keep the style a bit rough and loose for added effect.
25. Side Puff
A neat side puff goes a long way. If you want to carry a formal gentleman look, this hairstyle ought to be your thing. Carry it with a decent suit or coat and create your own style!
We hope you'll get inspired by the above teen guys with medium-length hairstyles. Feel free to experiment with different ways of styling your hair more often or get inspired by these fashionable trends.
Have you already tried any of these medium hairstyles? Let us know how it went in the comments below!