For years now, a messy undercut has been the to-go-to hairstyle for men for various reasons. It's versatile, it looks good on almost everyone, it's easy to maintain, and you can style it various ways, and today, we're going to show you the top 20 messy undercut hairstyles for men we have chosen for you.
How to Style Undercut on Messy Hair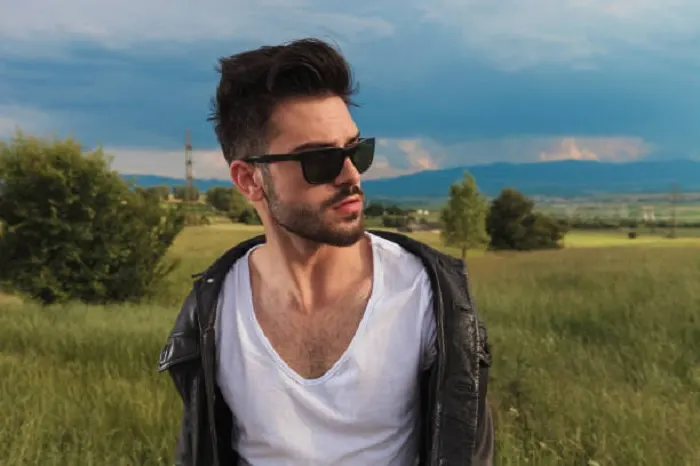 Like we just said, undercuts are one of the most popular hairstyles for men, and that's because you can style it pretty much any way you want to, depending on how much hair you leave on top.
Of course, to obtain this undercut for messy hair the very first thing you'll have to do is cut your hair for the top of your ear down, how much you decide to cut, and how low you want the cut to be, it's up to you, however, the process to style them is very similar regardless of what you end up choosing.
First, we recommend you to wash your hair and dry it with a blowdryer (make sure the air isn't too hot so you don't damage your natural hair), you can then use some hair product or coconut oil to bring some shape into your hair, whether that's soft waves, curls or combed to one side.
Watch The Following Video to Learn How to Cut and Style Messy Undercut Hairstyle
Messy Undercut vs Textured Undercut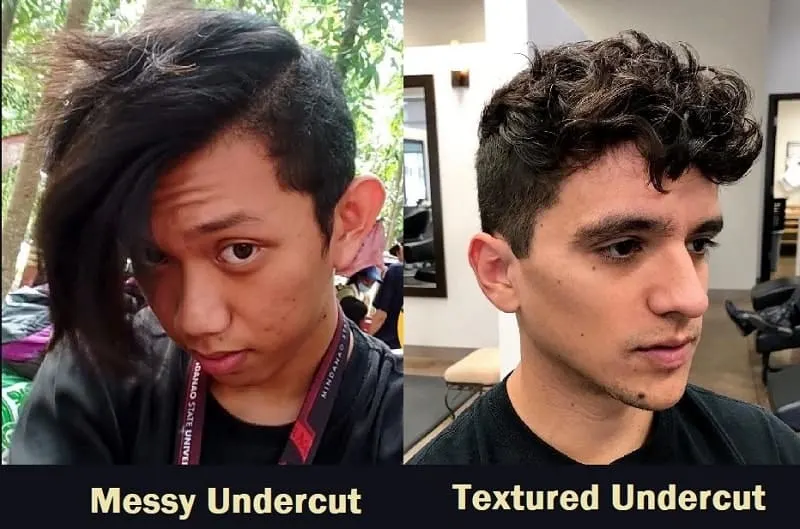 Believe it or not, these two hairstyles are very similar, with the only difference messy undercuts usually work for both short hair and long hair men, meanwhile textured undercuts are great for men who have longer hair on top.
However, when it comes to styling and maintaining these cuts, they are pretty similar, in the sense you'll have to go to your barber at least once a month to keep the shape of the haircut, and will have to constantly trim the top part of your hair to maintain certain contrast between the top and the bottom.
Trendy Messy Undercut Hairstyles
These are the latest undercuts for messy hair for men to rock with pride!
If you have naturally straight hair, this messy undercut is the right hairstyle for you. The contrast between the long straight strains of hair on the top and the very low cut will make it seem as if you had much more hair, not to mention, it will also frame your face if you style the top part of the cut to one side.
As we said, you can style undercuts with messy hair pretty much any way you want to depend on how long you leave the top part. To achieve this look, make sure to not cut too much on the top, and then simply push your hair to tie it up in a men ponytail.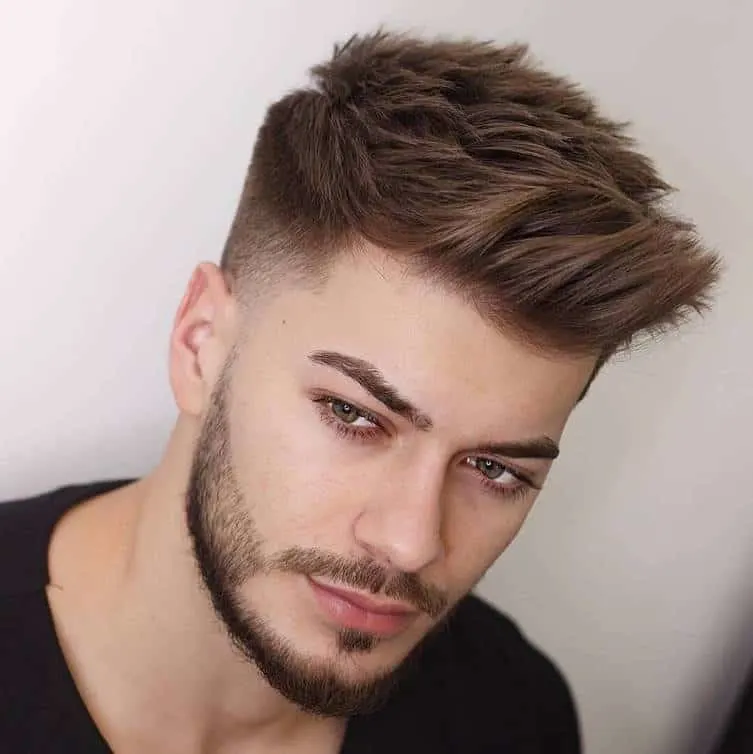 If you don't want to go for a full-on undercut, this one is for you. Simply ask your barber to give you some mid fade undercut, making the top fuller than the bottom and then style the top part to achieve soft short spikes that will hold on during the day.
What's the point of getting an undercut if you're not going to play around with your haircut? To get this long braid hairstyle for men, remember to leave the top part of your hair long enough so you can braid it, and instead of cutting the whole bottom part of your hair, make sure end the messy undercut lower than usual, leaving enough space for the braids to reach the back.
Another way to give some texture to your haircut is to get a shaded undercut for messy hair that gives you a little more volume on top. To give it some texture, use some hair mousse available and apply it on top until you get a similar shape to the one in the picture.
6. Designed Undercut
It is great for men who want a clean and contemporary appearance. Start by adding an undercut with design on the side while the top remains a bit longer to achieve a mohawk like style.
7. Parted Long Hair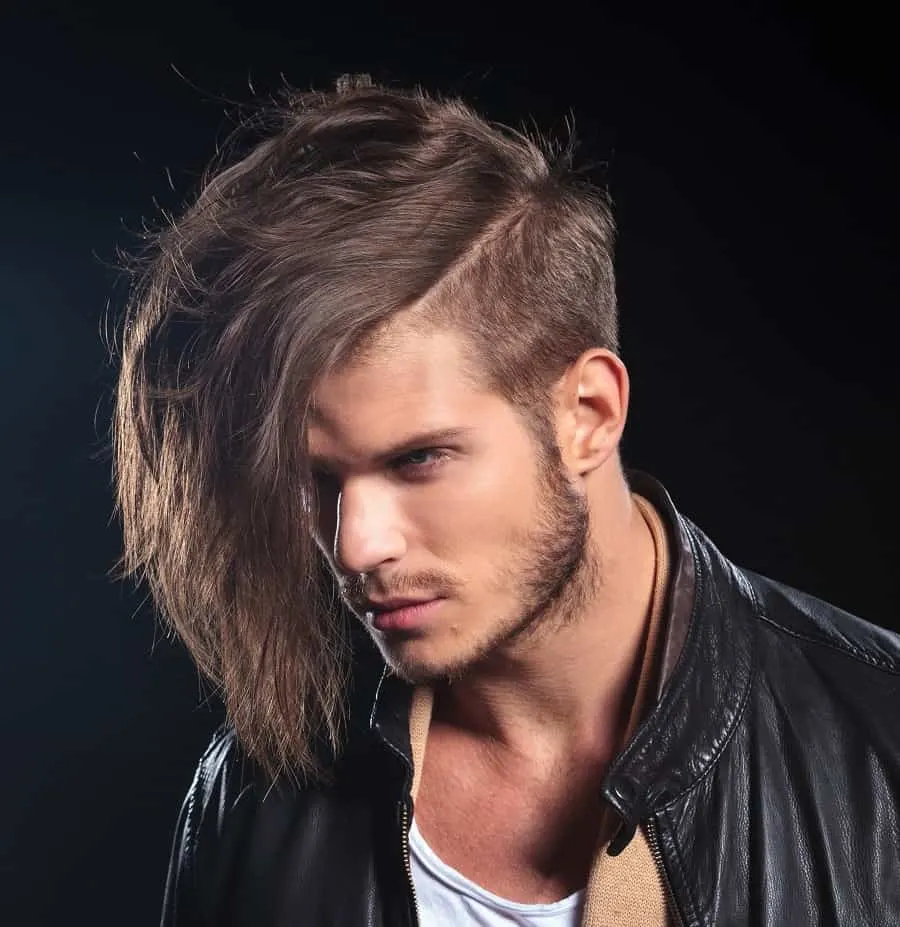 This messy hairstyle is cool for men in their 30s who want to show off their macho side. In addition to that, if you want to achieve a wavy style without going too overboard with your hair, parted long mane could be a good option. Grow your hair long for around a year and part your hair down the sides. Make sure your sides are styled with a short undercut.
8. Messy Blonde
If you want to get rid of excess volume on your messy blonde hair, try undercut on the sides. To get this style, simply trim the sides and the back by maintaining a round line around your head. This looks great in an oval to square face shapes.
9. Messy Curls
If you want to keep your medium curly hair messy, try tapering the sides. This will help to create a sleeker appearance without losing the curls. However, you may need to add some hair spray to the curls to hold the messy look.
10. Korean Undercut
When it comes to looking good and feeling amazing for Korean men, keeping their hair messy is the most appreciative style. To achieve this look, get a haircut that is in between short and medium length. This will make it easier to make a mess of your hair.
11. High Top Undercut
It is characterized by a high top and shaved sides. Just tie your dreadlocks on the top of your head and leave them as it is. This messy undercut hairstyle can be worn with any type of clothing, making it versatile as well.
12. Short Hair
This short hair undercut is perfect for those who want their hair to be more versatile and interesting but don't want it to get in the way of their day-to-day look. The messed top gives a bit of volume, while the faded sides give a smooth look. The key to this style is dividing your hair into sections and then using some hair gel to style with your fingers in the desired direction.
13. Curly Fade
For this hairstyle, you need to have medium length curly hair while fading your sides. The first thing you need to do is dry the curls with a towel or use the diffuser on your blow dryer. Next, take some texturizing pomade and rub it through your curls with your fingers.
14. Long Messy Hair
This messy undercut style is perfect for people with long hair. Make sure your hair is clean and conditioned. This will help to keep your hair looking healthy and shiny. Use a Leave-In Conditioner to help keep your hair looking sleek and shiny while also giving a messy appearance. Also, use a blow dryer on medium or low heat to create volume.
15. Man Bun
It is an easy style to maintain a trendy look. Just pull your medium length hair up and tie on the crown of your head. However, the sides should be shorter.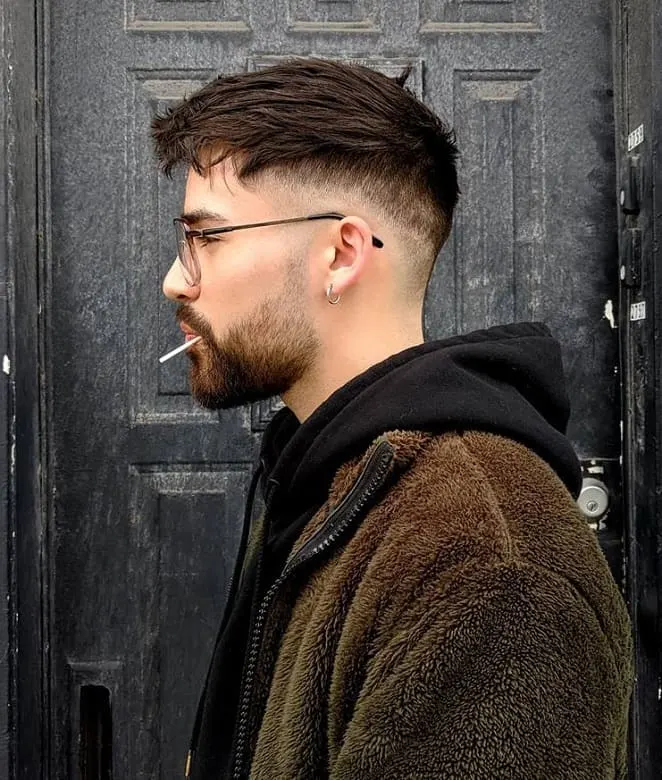 Who says men haircuts have to be boring? Even with a messy low fade undercut, you can get some texture and fun colors. First, remember to ask your barber to give you a very low cut, almost completely shaved from the top of your ear to your neck, leaving enough hair on the very top for you to get some soft highlights.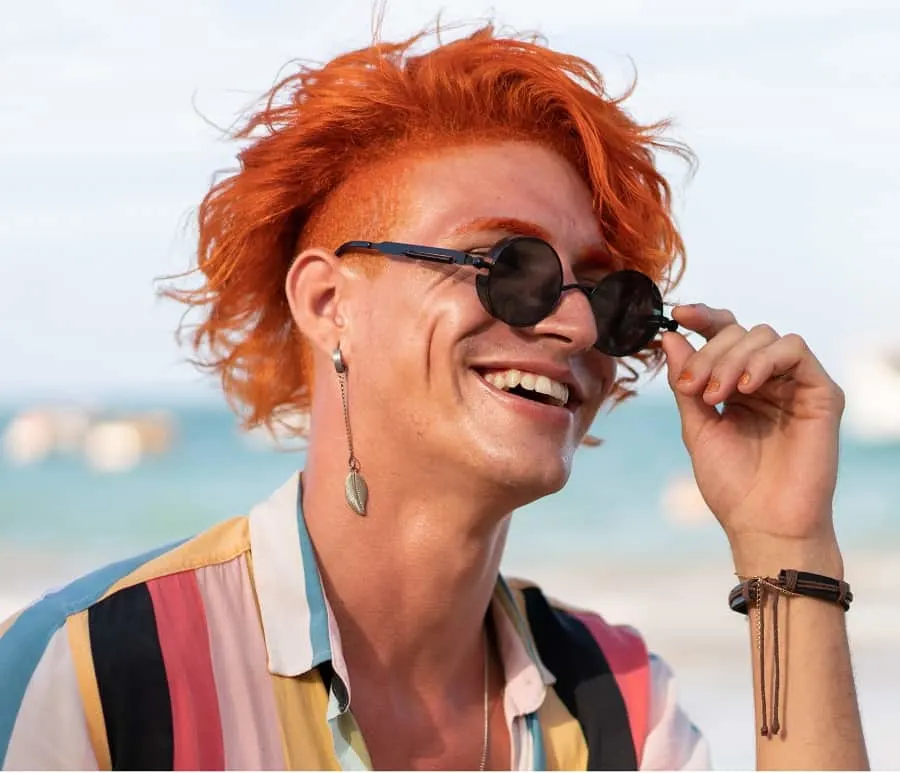 This particular hairstyle is for those who aren't completely ready to go for a full undercut but still want to achieve that messy hair undercut look. For this, the very top and front part of your hair have to be longer than the rest, not to mention the cut should go from longer to shorter as it goes to the side of your head.
If you want a messy undercut but don't want to shave your whole head, you can try this side shaved style. Shave one side of your head, leaving the other the same length of the rest of your hair, don't forget to add some texture with hair mousse before you're finished.
Another great way to give it a different style to your messy hair undercut is to curl the top part of your hair. Remember, this is a classy undercut hairstyle, with the only difference the top section will be slightly curly to give you more volume and texture.
Last, but not least, bring some color to your messy haircut with undercut by dying it ice blonde. If you want to go for a more shocking factor, remember to leave your beard alone to achieve some extra contrast between your natural and dyed hair color.
FAQs on Messy Undercut Hairstyles
Can women also try messy undercut?
Yes! Undercuts with messy hair are a great hairstyle for both women and men. If you're a woman who is looking to change their hairstyle and you want to try out something new, this one is for you!

The good thing is, you don't have to chop all your hair off to get this hairstyle since undercuts hide very well below long hairs and will look amazing whenever you put your hair up in a ponytail!
Which messy haircut is perfect to style undercut?
As we said, both longer and shorter haircuts are great to style undercuts with messy hair. Of course, this hairstyle will be considerably more visible on short hair, but that doesn't mean people with long hair can't rock this too.
Messy undercuts are a great option for both men and women who want to try out something new with their hair. It's a very versatile haircut, you can style it any way you want it, and you can even let it grow for a few months and still keep some of its shapes, it's the perfect option for everyone.