Royal blue hairstyles have conquered the fashion scene of 2023. If you are wondering why the answer is simple – because they look royal! In this article, we are presenting to you a variety of 10 different royal blue hairstyles that will sweep you off of your feet.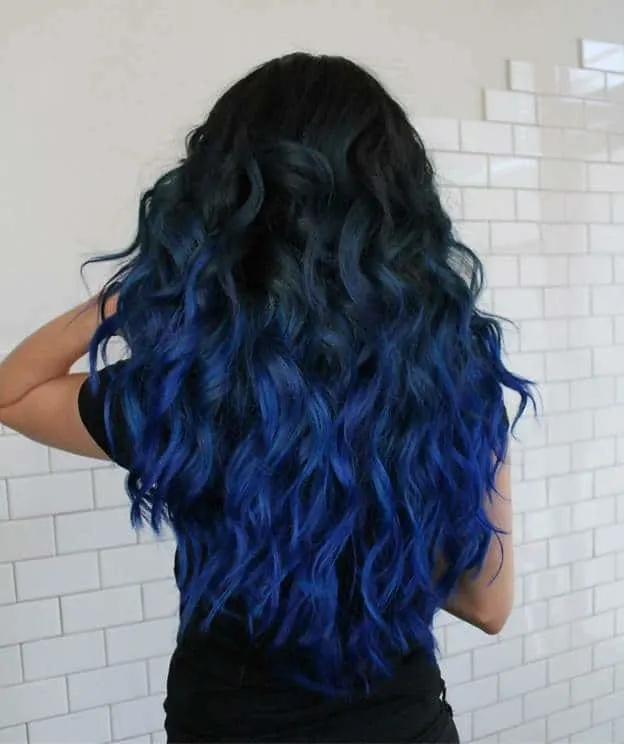 An ombre hairstyle is one of the safest options when experimenting with new colors.
Ideal for: All face shapes.
How to style: Do a classic ombre by sectioning your hair out, teasing a section and bleaching the highlights. Once you're done, tone the highlights with a royal blue toner. Repeat the toning process once the color has washed out. Once your hair is dry, section it out and use a curling iron to curl the sections.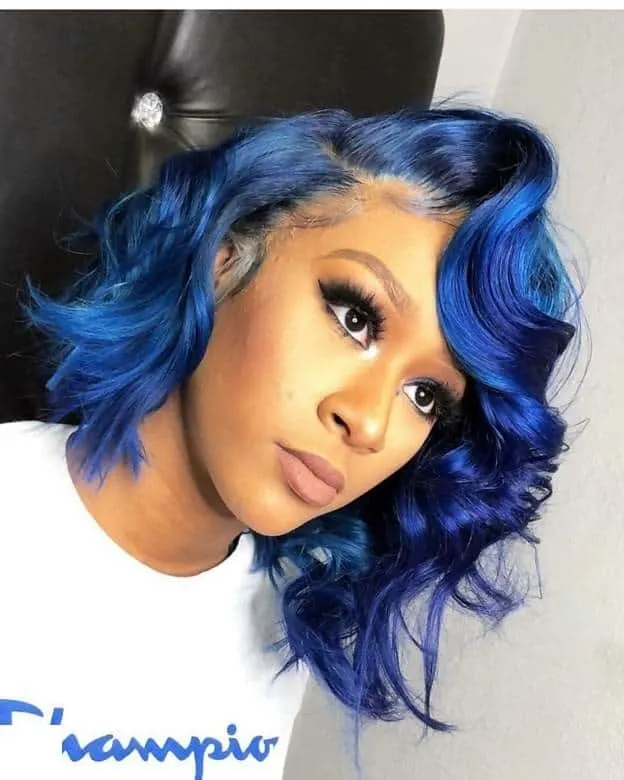 The combination of a retro hairstyle and a modern color is so classy and eye-catching that it looks just beautiful.
Ideal for: Heart and square-shaped faces.
How to style: Use a curling iron to curl the hair at the back and on the sides. Part the hair on the side and use hair clips for the front section to achieve the perfect Hollywood curls on the bangs.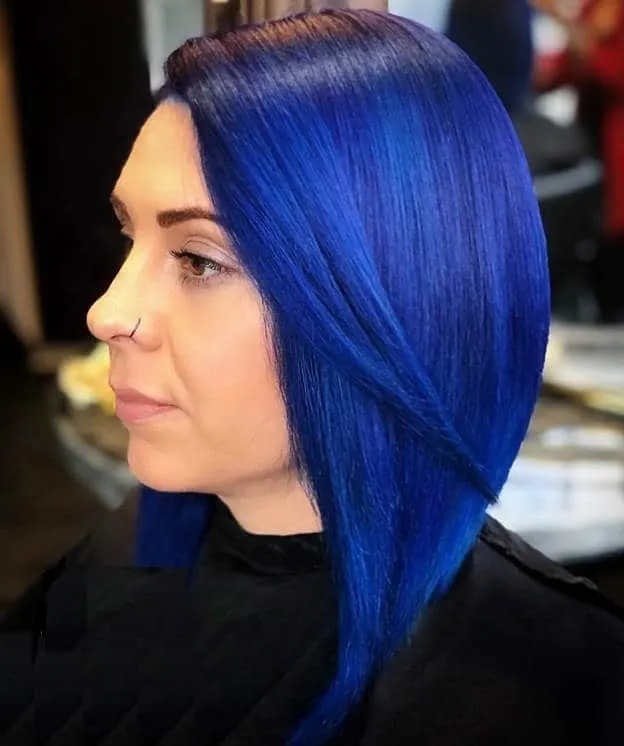 Pairing up a bright color with a classic hairstyle is a good idea because you definitely don't want to take all the attention away from your face.
Ideal for: Oval and heart-shaped faces.
How to style: Section your hair out and use a styling brush to straighten your hair completely. When you get to the top layer, part it on one side and either straighten it, or try experimenting with curling a strand or two at the ends ever so slightly.
4. Royal Blue Balayage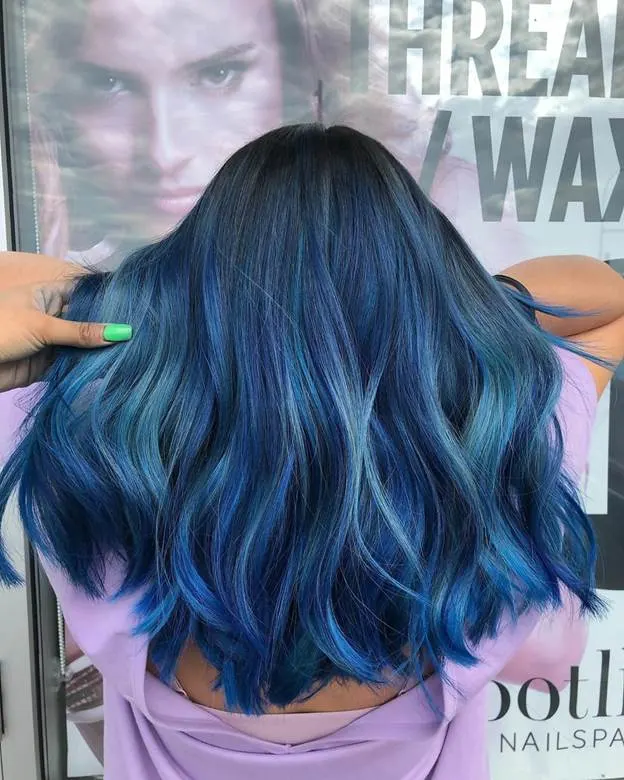 The balayage is a hair coloring technique that looks dreamy no matter the color that it comes in, so you can't go wrong with it.
Ideal for: All Face Shapes.
How to style: This gorgeous balayage contains different shades of royal blue highlights and that is only more and more emphasized as the color is washing out. But make sure you still tone your hair regularly, especially when some golden tones start appearing.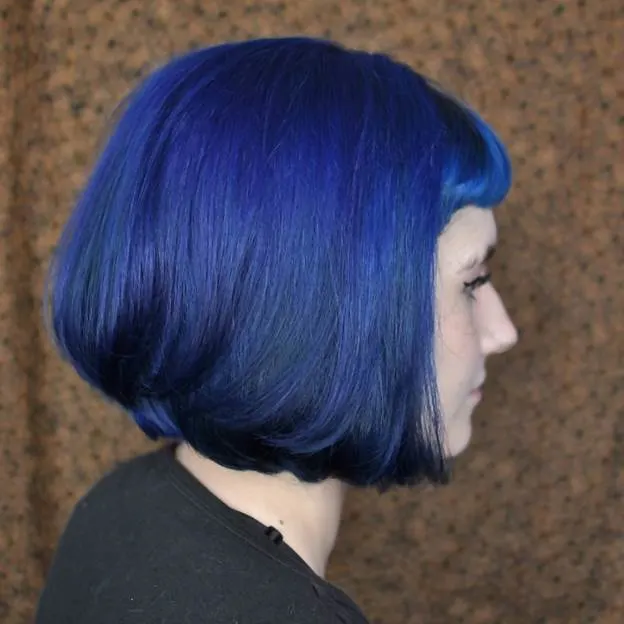 You can always add a little bit of softness to your look by using a styling brush to curl the ends of your hair slightly. If you feel it's too dark, remove blue hair dye properly.
Ideal for: Square and heart-shaped faces.
How to style: Maintain the bright blue color by toning your hair every few weeks. Cut your bangs around an inch above your eyebrows. Use a styling brush and a blowdryer to style the hair so that only the ends are curled inward.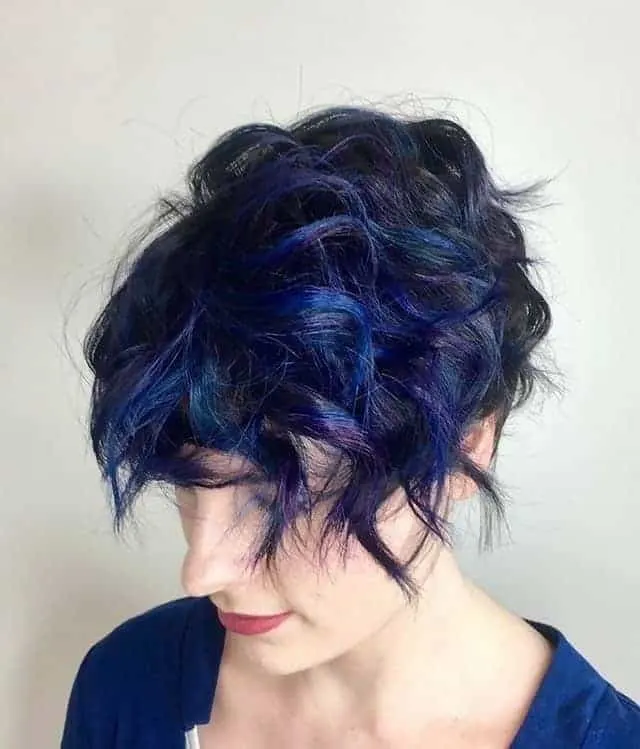 If you have short hair, you're not really risking a lot, so you can try adding some royal blue highlights.
Ideal for: Round and oval-shaped faces.
How to style: Use a thin curling iron to curl your hair. Then mess it out with your fingers so that it looks natural and finish everything off with a little bit of hairspray.
7. Thin Royal Blue Highlights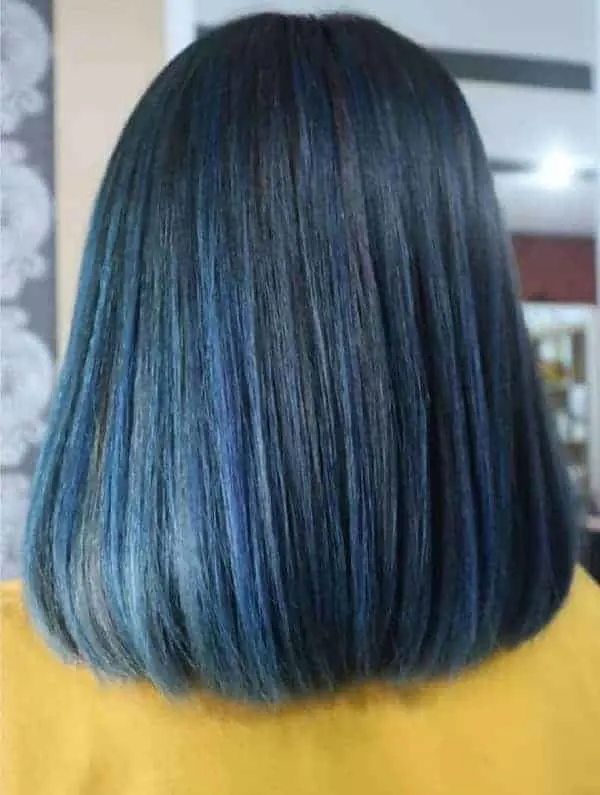 Even if you like having fun with your hair, keeping some things simple is key.
Nothing will emphasize the beauty of dense blue highlights like a simple, long straight bob. The thin highlights will add a subtle and interesting dimension.
Ideal for: Round and square-shaped faces.
How to style: Once your hair is cut perfectly straight, blow dry it, section it out and use a flat iron to straighten it completely.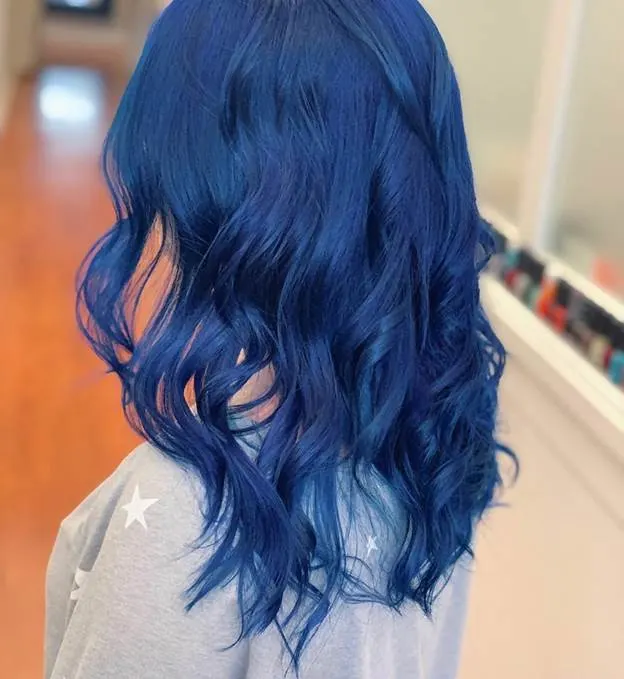 This mermaid-like royal blue hairstyle will make you look like you belong in a fairytale.
Ideal for: All face shapes.
How to style: For this color, you don't have to bleach your hair completely because a level 7 or 8 base will do the trick. Then use a bright blue toner and tone your hair. Then just blow dry your hair and use a curling or flat iron to curl the loose curls and some oil to provide some hydration for your hair.
9. Short Side-Swept Haircut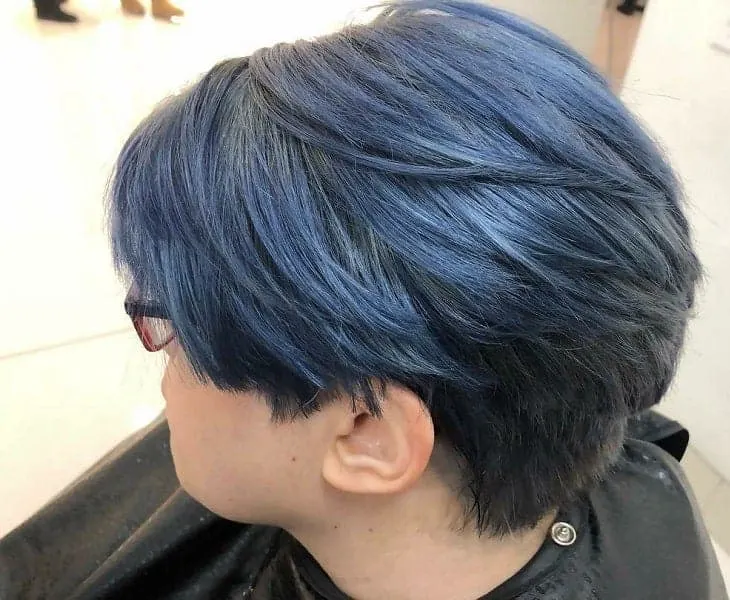 Step out of your boring routine by adding some color and some life to your hair.
Ideal for: Square and round-shaped faces.
How to style: When adding highlights, make sure they are not as dense at the back as they are on the top. Only the outer layer should be covered in dense highlights. Style your hair to the side using a styling brush.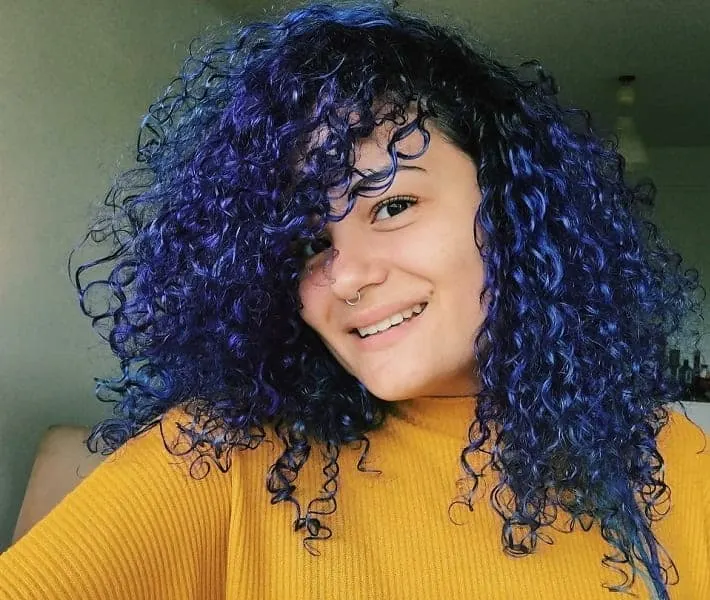 Long tight blue curls are a great hairstyle for those that are ready for a big change.
Ideal for: Heart and square-shaped faces.
How to style: Make sure your curls are properly layered so that they don't engulf your face completely. If you have had your hair bleached and toned, make sure you nurture it with hair masks and oils to avoid further damage and dryness. Otherwise, just let your hair dry naturally and you will be good to go.
No wonder royal blue hairstyles are so popular in 2023. They are bold and edgy, but also cool and toned down at the same time. All you need is a little bit of courage and a good idea to dare and try out one of these gorgeous hairstyles.