Bob is amazing, but have you tried a wavy bob with bangs? Get ready to check out one of the chicest hairdos that will never get old. It is the perfect mix of cool, easy to maintain and popular.
If you've been blessed with wavy hair, bob is one of the most effortless hairdos you will ever get. You'll be surprised to hear that there is more than one way to style the short hairdo.
First of all, you will be able to choose between wispy or blunt bangs, short, long, side-swept, micro, see-through and many other styles of fringe. Also, there are several lengths of bob to opt for. Wavy hair is best when air dried. The fringe can be natural as well, or straight.
Trendy Wavy Bob Haircuts with Bangs
We have shortlisted 12 beautiful wavy bobs with bangs hairstyle ideas to try this year. Have a look and choose the right one for you.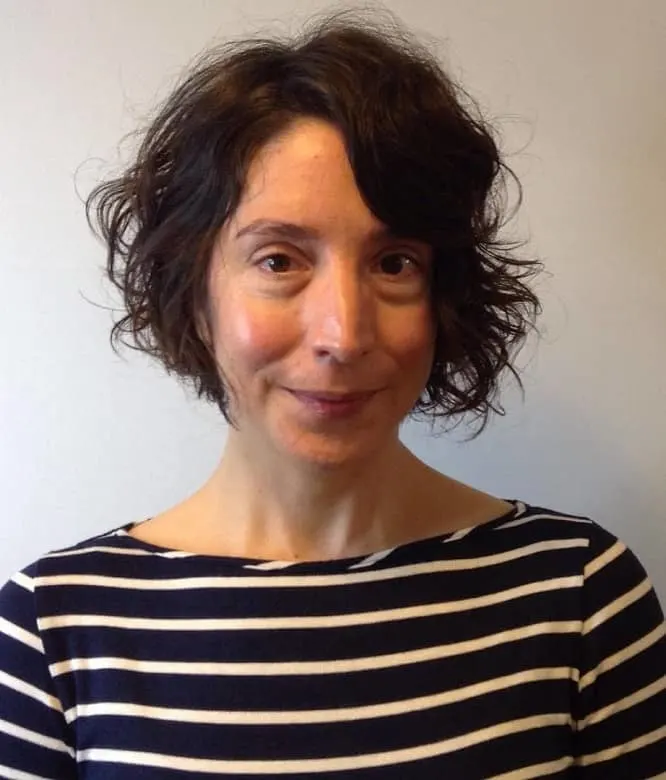 Blunt and thick bangs are not for everyone. The much easier bangs style for wavy bob is side-swept fringe, meant for all ages, hair types and lengths.
Ideal for: It will flatter all face shapes because you can play with the texture, length and thickness of the fringe.
How to Style: Leave your natural waves and just pay attention to the bangs. Straighten them just a little, so that they will stay put to the side.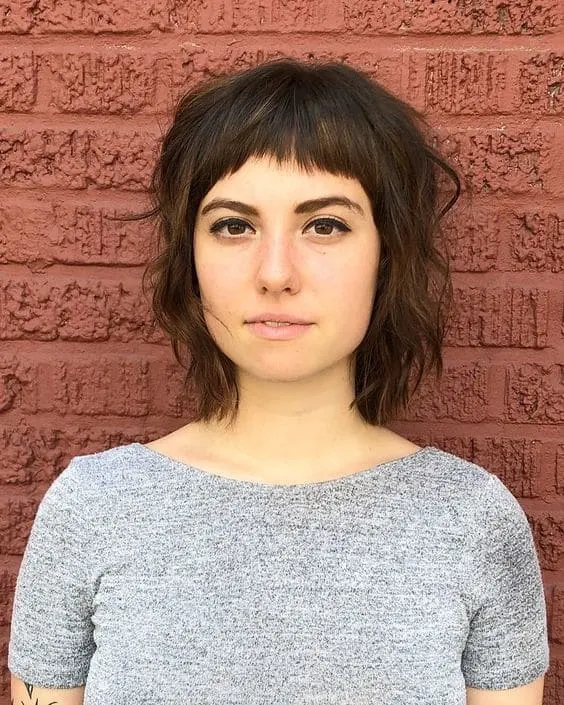 Baby and micro bangs are meant for the bravest women who will never get enough of unique manes. The shorter, the better!
Ideal for: Ladies who have tried all of the other fringe styles will be more than happy to experiment with this one as well. There is something so alluring about the combination of super-short bangs on a wavy short haircut.
How to Style: This wavy bob with bangs is all you need to be fashionable this season. Remember that you will definitely need a straightener in order to keep those baby bangs in shape.
3. Side Bangs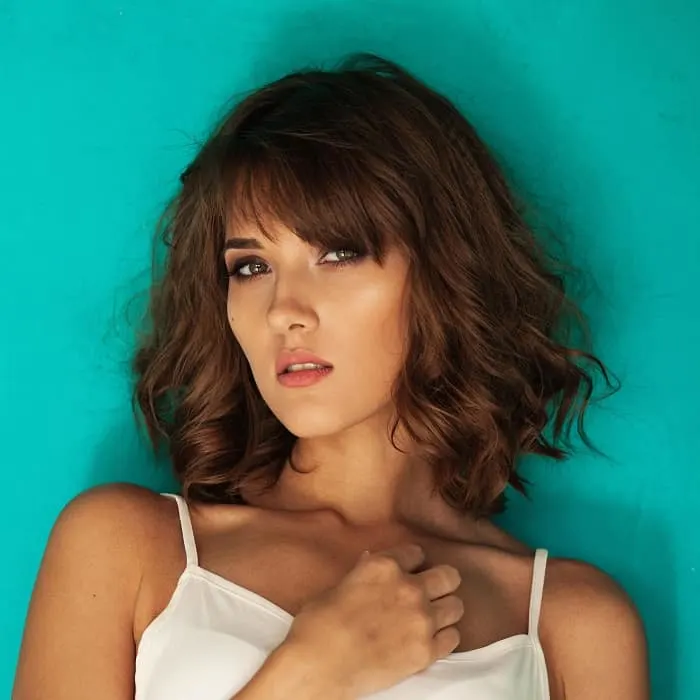 The only thing sexier than a wavy bob is a wavy bob with side bags. After filling the body of your hair with waves and curls, straighten side bangs for chic, flirty detail.
4. Short Blunt Bangs
An ear length wavy bob gets a nod to hipster style with a short cropped bang. They're cut about an inch above the eyebrows and straightened for smoothness.
5. Blonde Curtain Bangs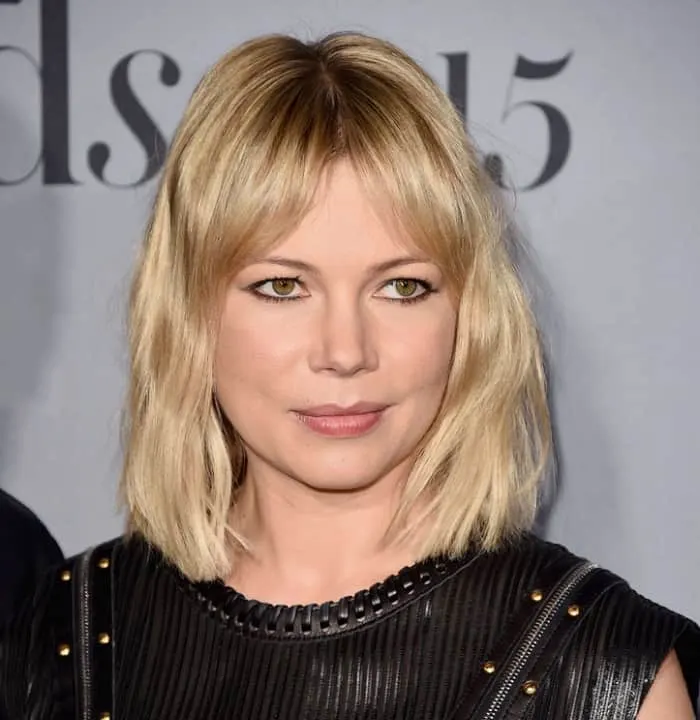 When you're aiming for chic sophistication, you can't go wrong with a blonde wavy bob and curtain bangs. Mix straight and wavy texture to get gorgeous volume.
6. Half Up Bob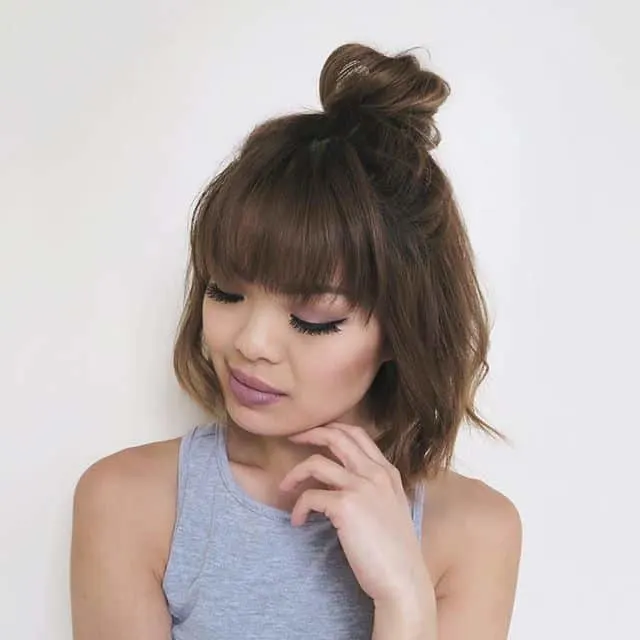 Add quick style to a medium wavy bob with bangs by gathering the top half in a high bun. Accentuate bangs by keeping them extra long, letting their straight length come just past eyebrows.
7. Ombre Bob and Bangs
Pack your look with punch by adding ombre. A muted green edges up this wavy bob and super short bangs. Straighten just the top half of the hair and leave the rest wavy.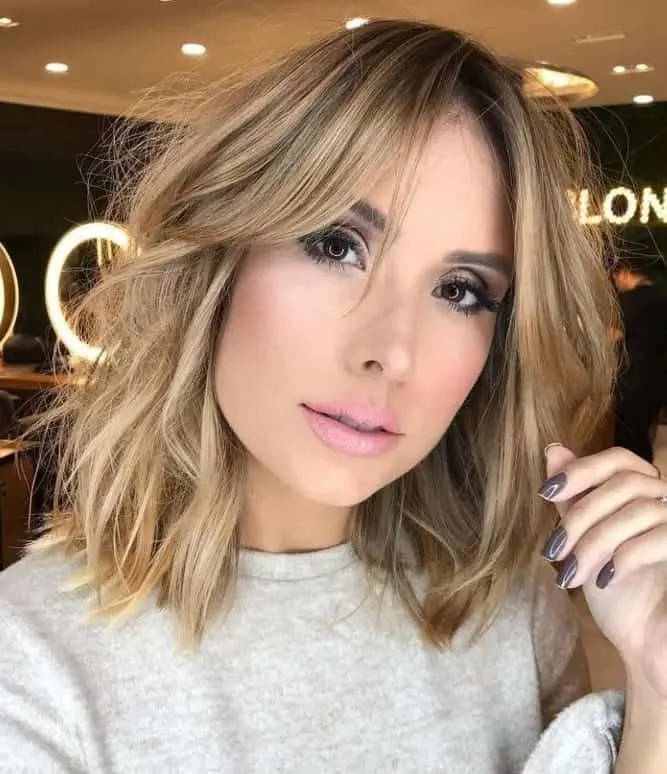 Remember how blunt bangs were mega-popular only several years ago? Well, that is the exact same thing that will happen with drape fringe in 2023. These curtain bangs are so easy to style on wavy bob.
Ideal for: Great for wavy hair because you can rock them straight or wavy.
How to Style: Leave the rest of the hair with the natural texture and go over the curtain fringe with a straightener only once. You'll see how chic they will turn out.
Red is always a good idea. Take that wavy bob haircut with bangs to a whole new level by dying it in red. This doesn't have to be an eye-catching hue, instead, you can opt for darker shades. Red highlights are another super-smart idea.
Ideal for: Great for everyone who's bored of the classic black, brown, or blonde tones.
How to Style: If you have wavy hair and you're looking at short red haircuts, this one will really be so flattering. Don't forget the fabulous fringe moment.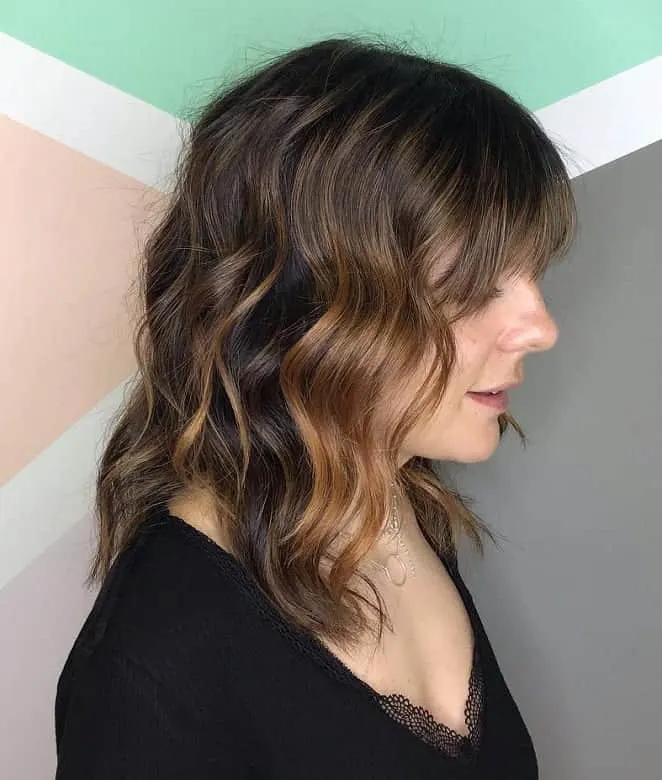 The very popular lob looks so much better with fringe. If your hair is wavy, you definitely want to do layered bangs which are easier to style.
Ideal for: This wavy lob hairstyle with bangs is great for the gals who are not completely sure whether they want to get a short bob crop, so they first want to do a test run. The lob is a bit longer and gives you the chance to get used to the length, especially if you have long hair before.
How to Style: If you have naturally curly or wavy hair, all you'll need to do is get these chic bangs. If not, grab the iron and start creating a messy, wavy hairdo.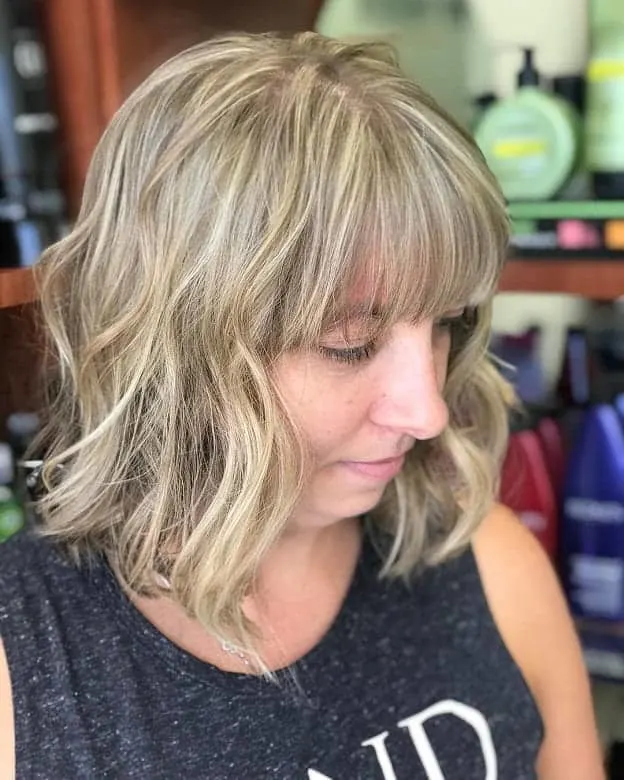 French bangs are not as easy to style, but all of your efforts will be worth it. They match a wavy bob, especially when you keep them straight and thick.
Ideal for: Women with square face shapes will really love how wavy bob with bangs look on them.
How to Style: You will have to straighten the fringe if you want it to be perfectly styled.
12. Wavy Asian Bob With Bangs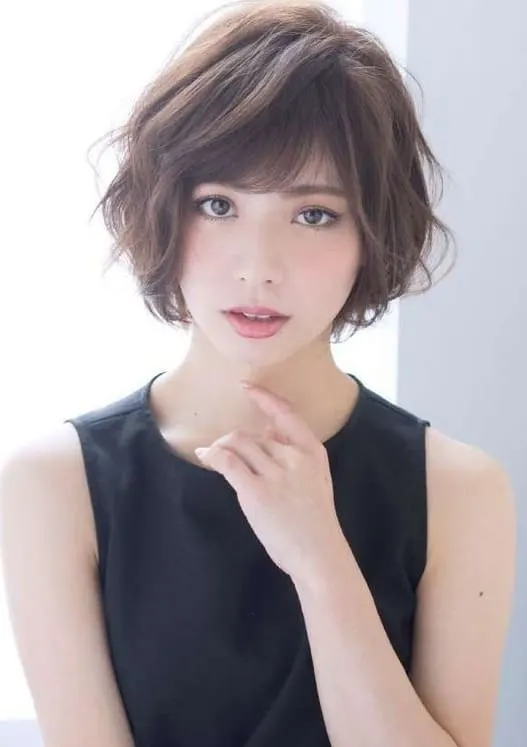 Get a very short crop and you will only need 5 minutes to style your mane. An easy and bold wavy short bob cut with bangs hairstyle for girls.
Ideal for: Perfect for the gals who can't spend too much time on their hair.
How to Style: Simply leave the hair air dry and tame down the fringe with a hair iron.
Who says that ladies with wavy hair cannot get bangs? They sure can and they sure should. There are certain tips that will literally save your life. First and foremost, find a good hairdresser. This is incredibly important if you want to get a blunt moment.
Cutting them at home can be a huge risk. The second thing when cutting them is to decide which style you exactly want. If you still opt for a home haircut, first let your hair air dry to get those natural waves. Separate the hair that will become a part of the fringe.
Grab a quality pair of scissors and start cutting. You can go a bit longer because we're talking about wavy hair. The fringe doesn't have to be perfect. You can use a straightener to get straight bangs and correct the length. You will be so happy to flaunt your wavy bob with bangs.
Wavy bob with bangs is on the way to become the trendiest hairstyle of 2023. It all started when celebrities fell in love with the short hairdo called bob almost two years ago. This year hairstylists decided to upgrade it with a strong case of fringe in all shapes and forms.