Traditional Spanish hairstyles for women often revolve around three distinct things – a center part, a bun, and some ornamental accessories (often floral). Historically, Spanish hairdos are pinned up and off the neck, reflecting the cultural need to keep the hair out of the way during hot weather.
What makes Spain unique is that it is made up of 17 distinct regions, which all have their own customs and styles. This includes hairstyles too, so if you're wanting to add some Spanish to your style, there is plenty of variation to choose from.
Flamenco Culture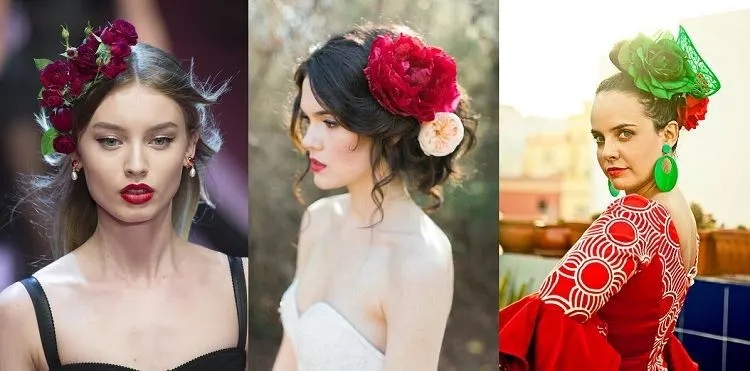 When talking about Spain, it wouldn't be right not to mention the infamous flamenco. The culture of flamenco is heavily inspired by passion and fire. The dress style is designed to enhance and celebrate the female form fully.
Traditionally the costumes were designed to reflect a guitar shape with frills added to boost curves (reflecting the shape of a guitar) and the hair pinned up to represent the long neck of the guitar. Over the decades, the dress neckline has changed, meaning hairstyles have had to alter too to make sure the hairstyle and dress style complement one another.
Accessories play a big part in Spanish hairstyles and can often make or break the look. The hair is often adorned by a hair-comb or floral attribute. The flower choice can be symbolic too, with the red rose meaning love and passion, the white carnation meaning luck, and the daffodil representing respect.
Want to take a leaf out of the Hispanic hairstyle book? Here are 20 Spanish hairstyle ideas to inspire you.
Traditional Flamenco Styles in Spain
Flamenco is a form of Spanish folk music and dance that first originated in Southern Spain. Many distinct looks can be drawn from the flamenco culture, including large flower headpieces and floral arrangements.
Traditional flamenco hair features a center part. However, they do not suit every face shape. So, play around with your parting to make sure that your part suits your features perfectly.
1. Sleek and Sexy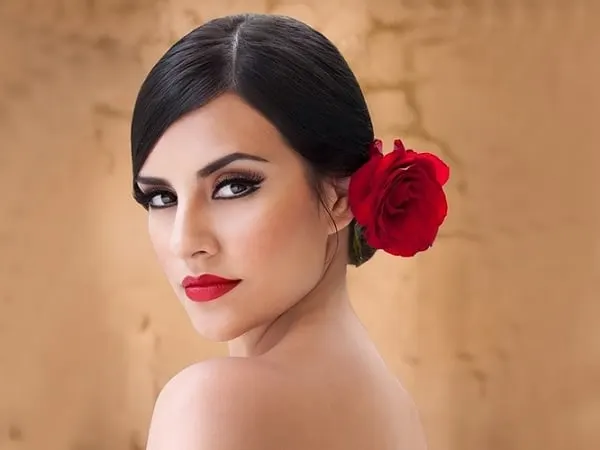 A very typical flamenco style Spanish hairdo showing off the neck to its full potential.
Ideal for: Anyone after a dramatic and highly cultural hairstyle. Straight hair will assist with the hyper-glossy look.
How to Style: Part the hair according to your face shape (side or center) and pin into a low bun. Add the quintessential red flower. Tame and add high gloss with wax or serum.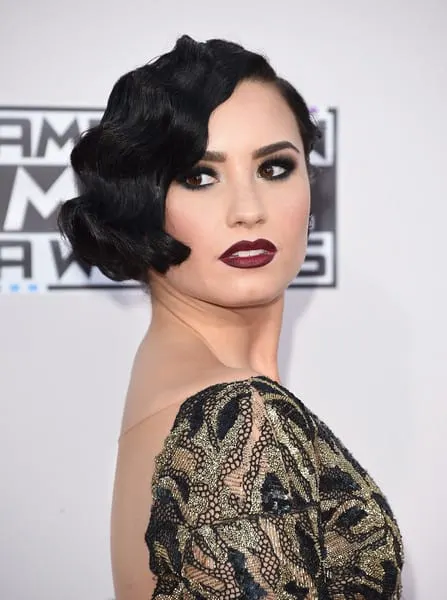 Traditional flamenco hair is always severe and sharp; this style is no exception.
Ideal for: Those with less poker straight hair or those wanting to draw attention away from the face with added volume around the crown.
How to Style: Finger waves came about in the 1920s and can be quite a laborious styling venture. However, there is a cheat way by using a straightening iron! You can create a crimping motion with the flat iron to form 's' shapes. Pin the back of the hair into a low bun and hold the entire style in place with a strong hold spray.
Spanish Flamenco Hairstyles – A Modern Take
Looking for a more modern version of a traditional flamenco style? These are great options.
3. Low Twist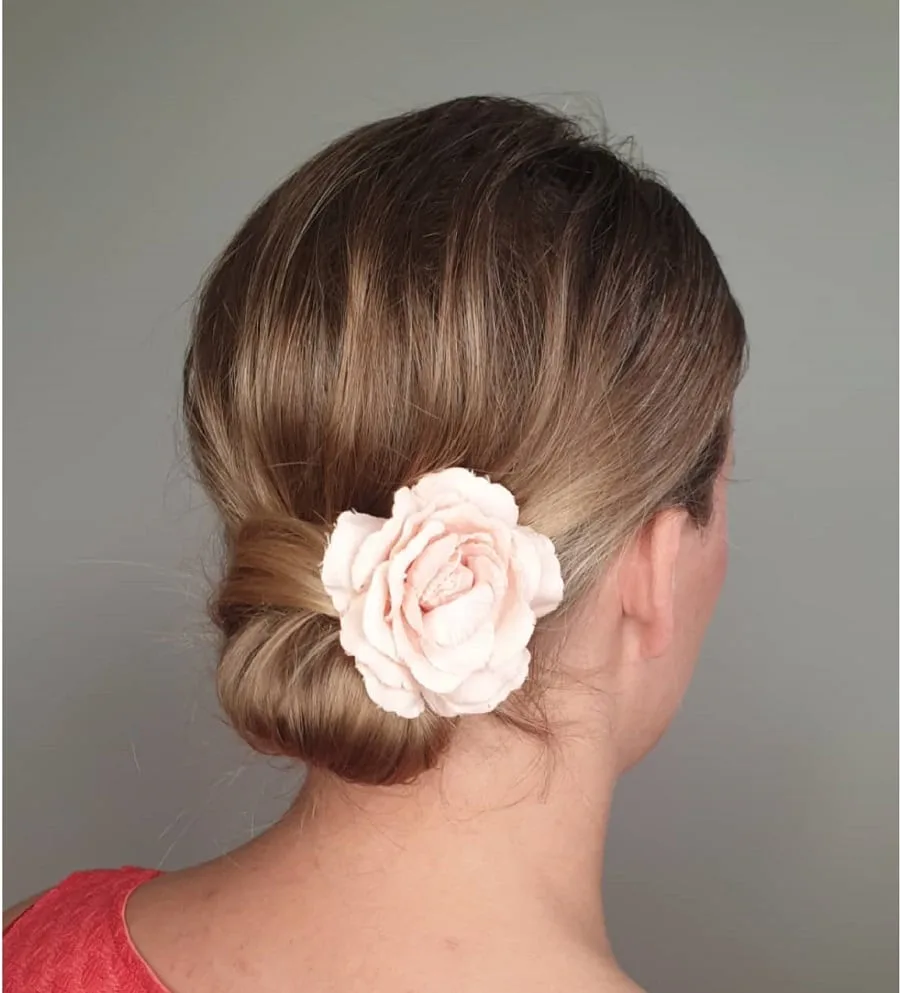 Despite its gorgeousness, this Spanish hairstyle won't take up too much time styling. Simply comb your hair back into a low ponytail, then wind the hair into a twisty bun. Complete with a beautiful large flower for accent.
4. Loose Wavy Bun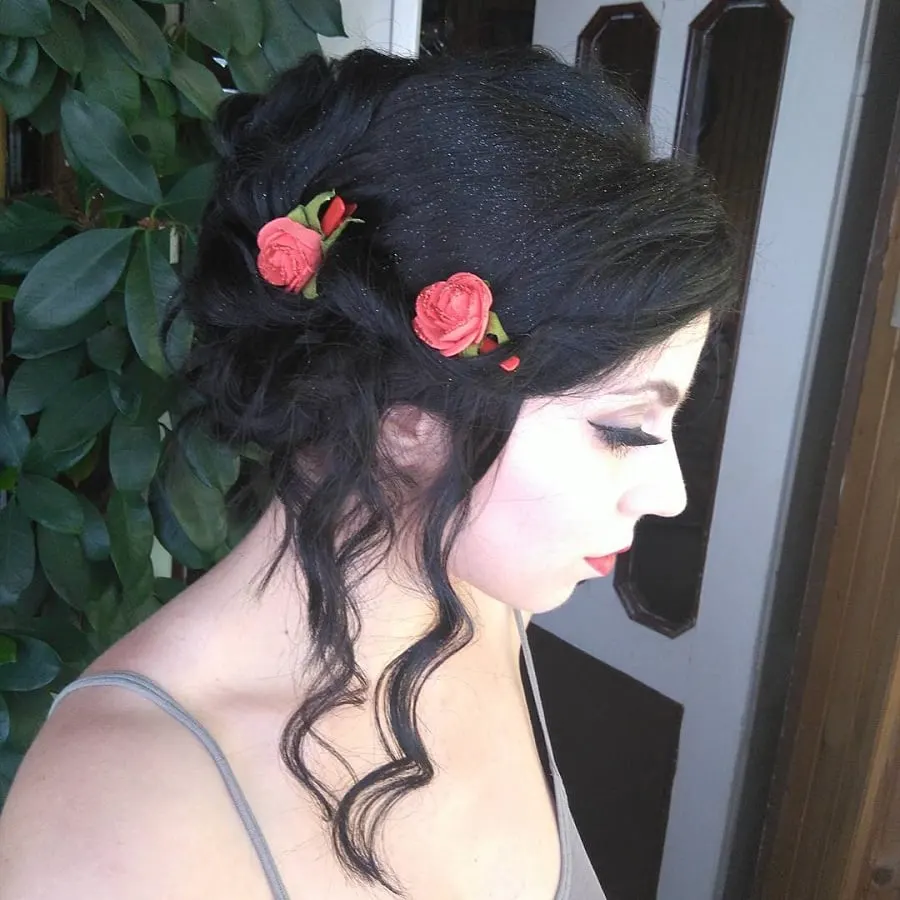 For softer style, opt for a loose low bun with a small section of hair that twists along one side. Let a few loose wavy tendrils hang around your face. Flowers are an obvious Spanish hair accessory, but you can also spritz a bit of glitter in the hair for extra sparkle.
5. Wavy Half Updo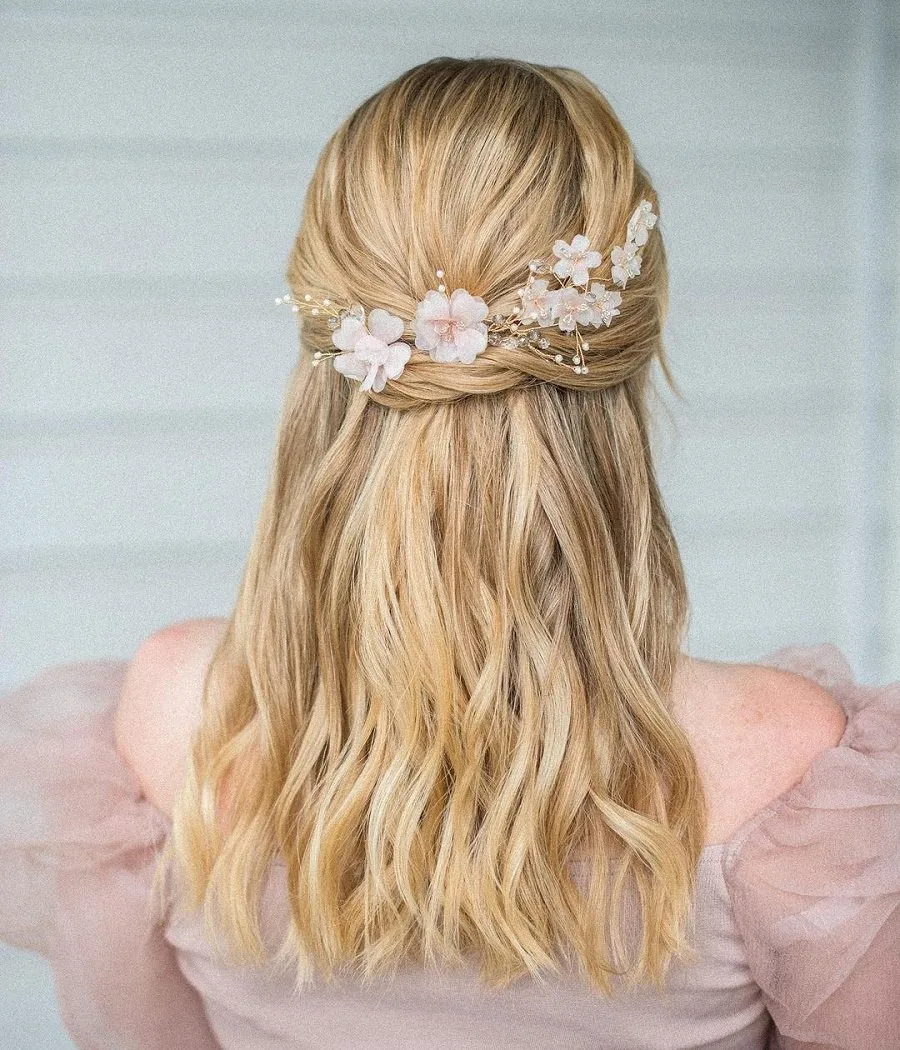 Even if you prefer wearing your long wavy hair down, you can still add a Spanish touch to your look. Grab two sections of hair from the sides, braid or wind their strands together loosely, and secure them with one large flowered hair clip or several smaller ones.
6. Sleek Large Bun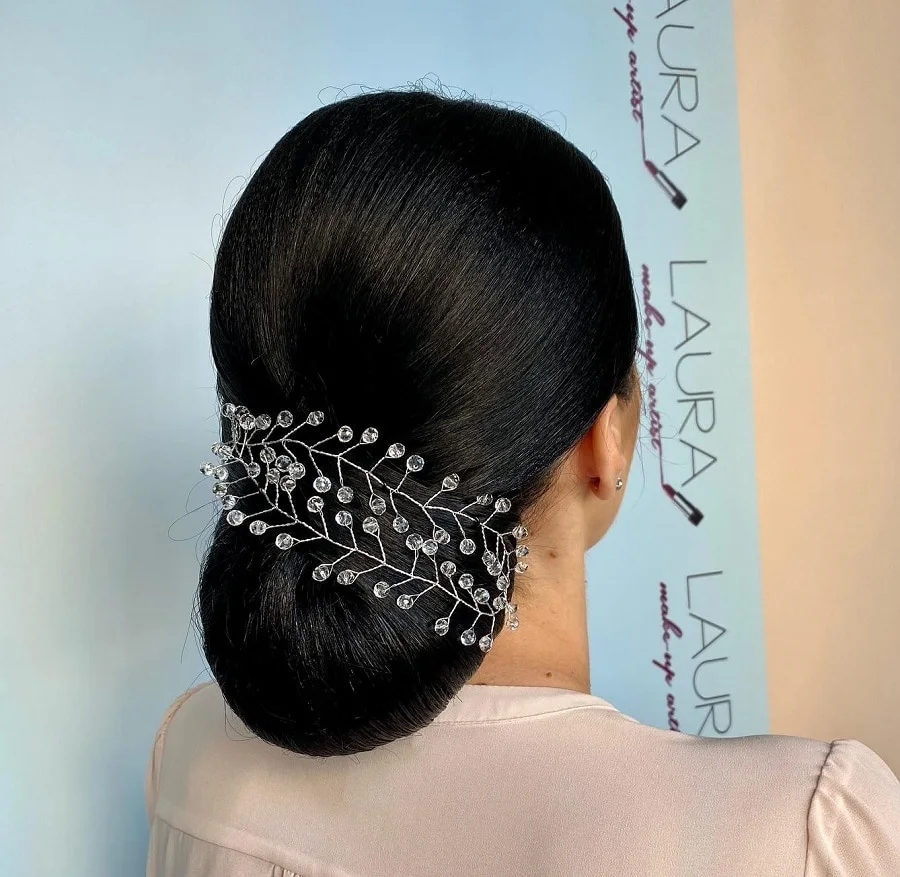 With long thick hair, it's practically a disservice not to show it off in a fancy chic updo. Try combing your hair back smoothly and gathering it in a low jumbo bun. You can wrap it in a jeweled hairpiece for sparkle.
7. Low Sectioned Ponytail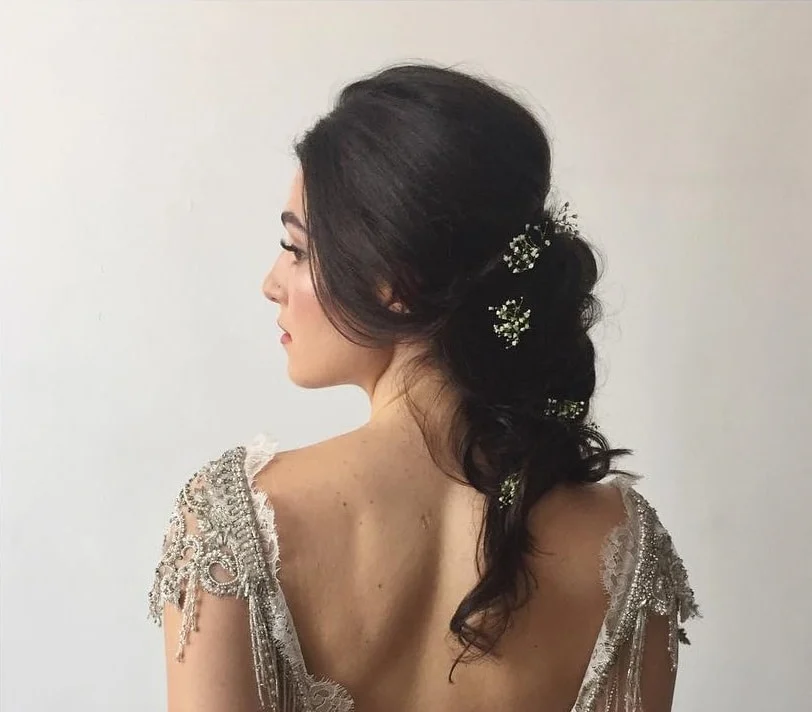 Get the best of both a beautiful updo and showing off long hair by rocking a loose low ponytail or bun. Sectioning it off with flowered clips will give it Spanish flair as well as emphasize texture. For a little height, minimally tease the hair at the crown of your head.
8. Flattering Framing
By adding softness around the face with tendrils of loose hair, it can make them look less severe and softer, which will suit some faces better.
Ideal for: Long or round faces that need framing.
How to Style: A far less harsh version of the traditional flamenco Spanish hairstyle. By not slicking the hair back in a customary manner, the face to be softened at the sides with loose pieces.
9. Free Flowing And Feminine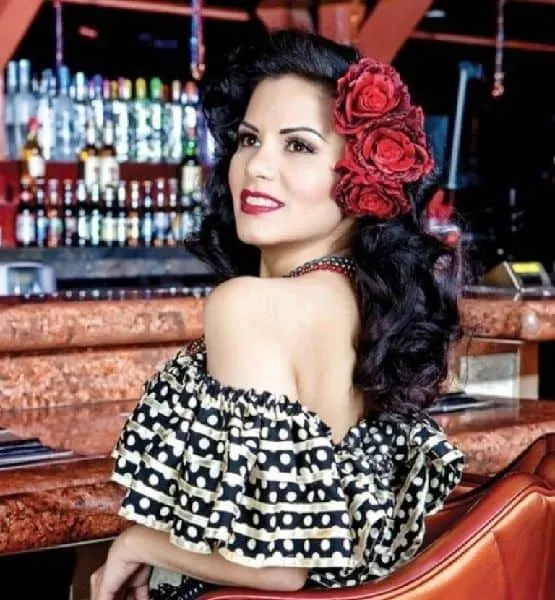 Modern Spanish flamenco hair doesn't have to be all about structure and rigidity. Go loose and wild with a vast tumble of curls.
Ideal for: Naturally curly or wavy hair. Long or round faces that need framing. Or those who just love to leave their locks loose!
How to Style: Scrunch dry your hair with a strong-hold mousse using a diffuser on the hairdryer. Tease any frizzy bits using your curling iron and serum. Wear loose and accessorize with large hair flowers.
Spanish Hairstyles for Weddings
If you are attending a wedding in Spain or getting married and want your style to have its roots in Spanish tradition, then perhaps consider these two very different Spanish wedding hairstyles.
10. Demure
Traditionally swept up off the neck to highlight the décolletage with very classy and chic floral adornments.
Ideal for: Straight hair. Mid to long-length hair.
How to Style: Style back away from the face, adding height at the crown by teasing the hair. Plait the length of the hair, pinning up with added floral adornments.
11. Dramatic Style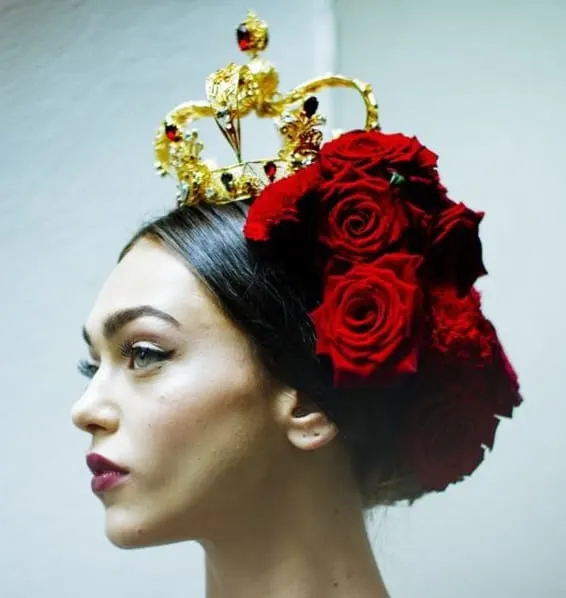 A far more dramatic Spanish hairdo if you are looking for a statement and regal look for your nuptials. The classic center part and low chignon is a conventional Spanish style but is brought bang up to date with those modern accessories.
Ideal for: Sleek and straight hair.
How to Style: This simple and sleek low bun has added drama by adding bold accessories. By keeping the hair simple in a center parting, larger hair accessories can be worn without the style looking too bulky.
Conventional Spanish Hairstyles
Individual flowers or floral crowns were customary to keep women smelling fresh in hot climates. Although not necessary in the modern day, you will often find flowers in traditional Spanish styles as a nod to tradition.
12. Floral Crown
A dramatic floral crown is a beautiful way to dress up a simple 'do add class and drama. Traditional Spanish hair is dark and so bright-colored flowers add a beautiful contrast.
Ideal for: Mid to long hair. Great with bangs to add structure and definition.
How to Style: The hair should be plaited into two low plaits below the ears and then twisted into small buns at the side of the head. Add a floral crown that will contrast with hair color. Leave loose hairs to frame the face for a more ethereal look.
13. Beautiful Braids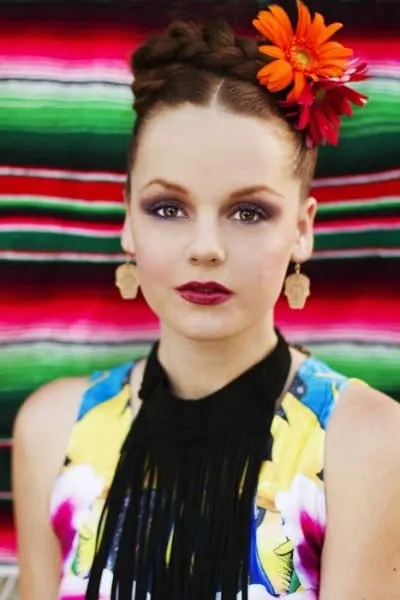 This Spanish hairstyle is a more controlled style than the braided option above but is still very traditional with that stark center part.
Ideal for: Any hair type, but you will need mid to long hair to have a length to plait.
How to Style: Plait hair in two neat plaits above the ears. To create a blunt line, you must perfectly part the hair down the center. Cross the plaits above the head and pin them in place, tucking in any loose ends. Dress with chosen accessories.
Spanish Hairstyle with Bun
These are the classic Spanish bun styles.
14. Low-Parted Bun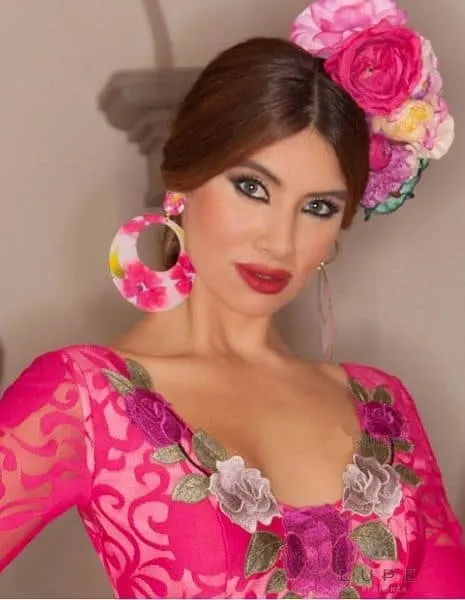 Buns or chignons are a traditional way to style Spanish hair – they can be versatile by changing up the part and suit most hair lengths and types. You can also get hairstyle inspiration from Hispanic actresses.
Ideal for: Sleek straight hair. Mid to long length.
How to Style: This style features a structured center part, but the bun is loose around the ears and gently pinned at the nape of the neck.
15. Plaited Bun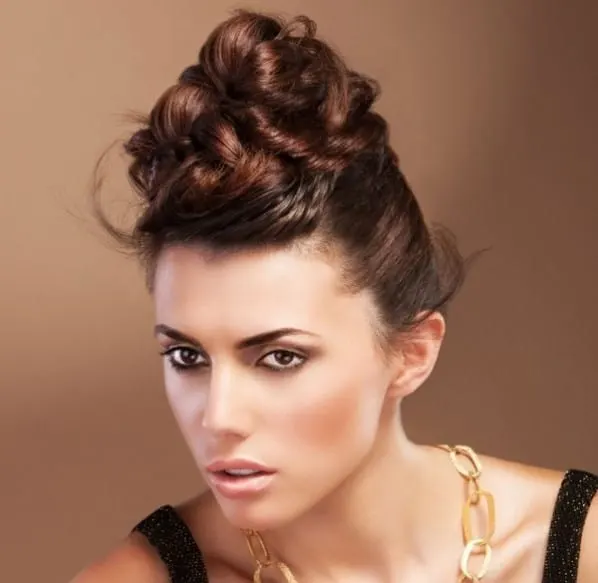 While most traditional buns are pinned at the nape of the neck, this is a modern take on the archetypal Spanish bun hairstyle.
Ideal for: Long hair. Round faces that benefit from a volume on the crown.
How to Style: Add volume at the top of the head by plaiting the hair across the crown. Tease the loops of the plait for more volume. To soften the style, leave loose tendrils around the ears and temples.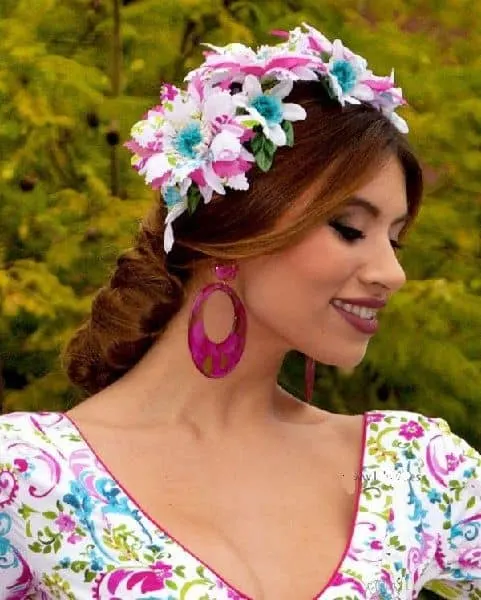 This is a stunning take on a traditional Spanish bun that is plaited and then folded.
Ideal for: Long or thick hair. Any face shape but the part may need to be altered.
How to Style: By plaiting the hair low at the nape of the neck and then tucking the majority of the length back on itself, you can create a long bun.
Spanish Hairdos for Short Hair
Traditional Spanish hair was usually worn very long to achieve the volume needed for a successful bun or chignon.
However, in a modern move away from long hair, women can also use contemporary techniques to achieve volume despite the length, and also create very sumptuous and stunning hairstyles that have their roots firmly planted in customary Spanish hairstyles.
17. Short Faux Bun
This Spanish hairdo with strategically placed hair accessories is a great way of adding volume and interest to short, straight hair.
Ideal for: Short crops with side bangs.
How to Style: Although a side part is not typically Hispanic, adding volume to short hair is a good way. With a deep side part, sweep the hair to one side, pinning where necessary. Add a large accessory to give the impression of more lengthy hair.
18. Hispanic Faux Hawk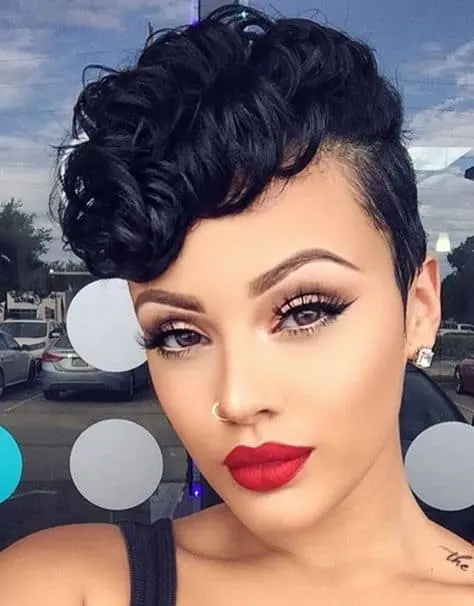 Hispanic women are known for being fiercely passionate, so why shouldn't your style reflect this? This is a fun and chic way to wear hair for those who want to be more daring.
Ideal for: Those ladies who want the focus to be on their stunning features, in particular, their dark Spanish eyes and beautiful skin tone.
How to Style: Taper the sides of the hair but leave some length around the ear for some feminine structure. If your hair is thick, cut layers into the top to aid manageability.
Spanish Long Hairstyles
Check out these traditional long hairstyles worn by Spanish Women.
19. Retro Ringlets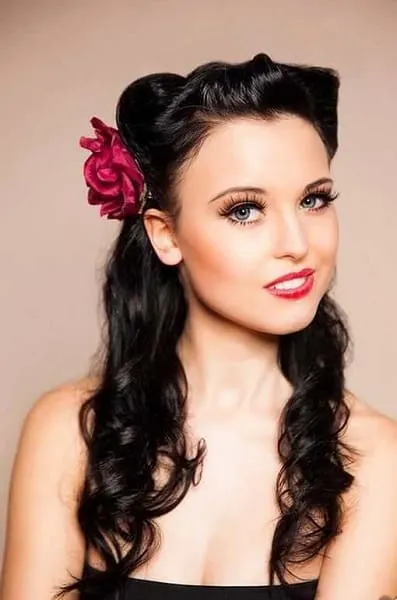 This look is strongly Spanish but with rockabilly roots – a retro take on a flamenco hairdo.
Ideal for: Narrow or long faces benefitting from some volume around the temples.
How to Style: Victory rolls always look impressive but complicated! However, with practice, they are easily done. By sectioning off the hair and pinning at the roots to hold the portion in place, roll the strip of hair up towards the crown and secure it. Here they have paired side-parted victory rolls with loose, tumbling curls.
Recommended: These Italian Hairstyles Are Trending in 2023
20. Ethereal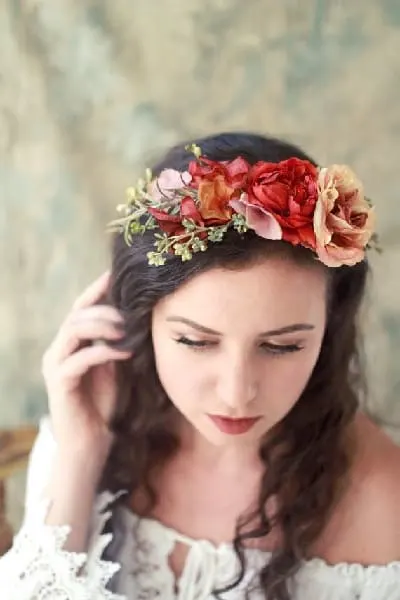 We all crave that laid-back Mediterranean lifestyle at some point and chilled doesn't always have time for lots of hairstyling. So, this look is for those who prefer to party rather than painstakingly preen.
Ideal for: Anyone and everyone who doesn't have time, confidence, or interest in lots of styling!
How to Style: This Spanish hairstyle is great for naturally curly hair. Beautiful if slightly brushed out for a more ethereal look, but the overall purpose of this look is a low-key and low effort but still stunning!