Thick Hairstyles for Women 2016-2017
People with thick hair don't have any problems, right? Wrong. While thick hair is a big envy for men and women, who struggle with fine locks, it can still be a problem for their "lucky" owners. Such hair is hard to make voluminous. The weight of these locks doesn't allow them to be lifted and to create a beautiful hairstyle. If you want to lift thick hair, you will really need to put in some work. When you wash such hair, always use the lightest conditioner for greasy hair. It will help lighten up the thick hair and make locks more manageable. When you are buying hair care products, pay attention to which effect the manufacturer is promising. Stylists recommend using sprays instead of gels or mousses. Such products can only be applied close to the roots. When you are blow drying your hair, bend forward so that the hair hangs freely.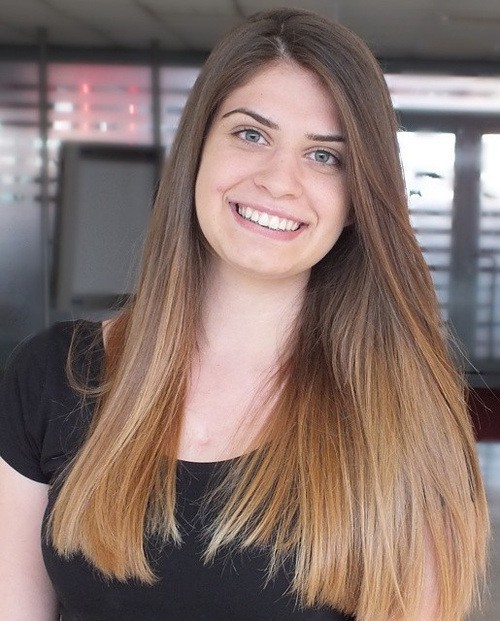 How to Choose a Hairstyle for Thick Hair
Hairstyles for thick hair are not very easy to choose. The best volume is achieved by short haircuts. If your face type is oval and you are not afraid of drastic changes, go for a pixie. This short hairstyle is a great way to manage the thick hair. It will also make you look much younger. All you'll need to do is get a trim every 6 to 8 weeks. Styling will not take more than 5 minutes. If you are not ready to go short, consider getting a bob. There are many ways to create a bob. You can go for asymmetry and play around with bangs. Volume can be added by creating some highlights. Layered hairstyles are also a great idea for thick and heavy hair. It doesn't matter whether your haircut is long or short. The more layers you create, the more voluminous your hair will look. If you are not ready to let go of your long mane, consider special ways of styling it. Thick hair looks tremendous in French braids, buns and high ponytails. There are so many different hairstyles and haircuts that it's easy to get lost. Browsing through some interesting options for thick hair will allow you to make the right choice fast.