Orange is an unusual hair color, at the same time it is so interesting to look at. When it comes to funky hair colors like this, anime characters are full of ideas! This is why taking inspiration from orange-haired anime girls will be fun.
Famous Anime Girl's Orange Hairstyles
Women who want a fun style that will attract positive attention need to consider these 11 anime orange hairstyles, as they are bright, funky, and sure to make people look twice.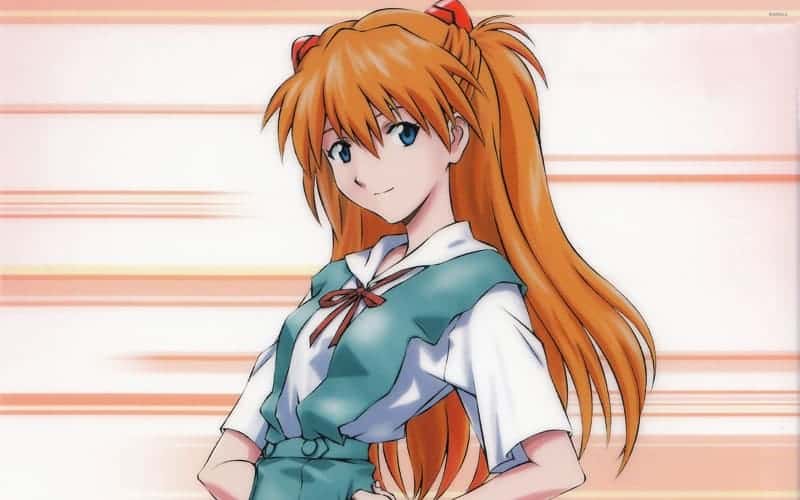 This anime girl's flowing burnt orange hairstyle looks great partly because of the length of the hair, but also because the locks are pulled back from the face to flow freely down the back.
This allows the woman wearing this style to show off her length and to enjoy keeping hair out of her face without much trouble at all.
Most Popular Anime Girls with Pink Hair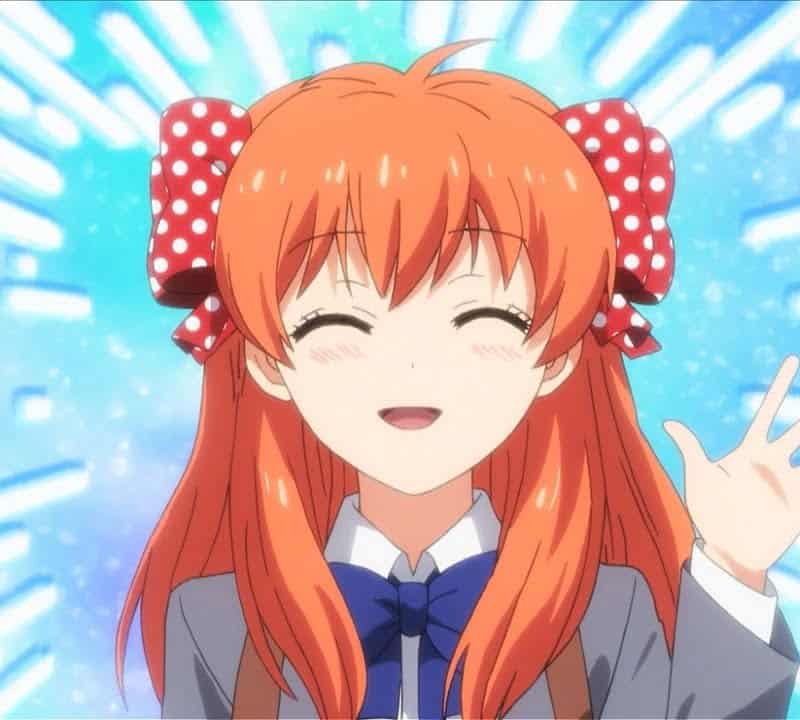 This anime girl with red orange hair is really cute partly because of the adorable bangs that are pieced and frame the face, but also thanks to the side bows.
The matching side bows are oversized, which helps make the woman wearing this cut and style look a bit younger. Additionally, there's plenty of volume on the top of the head.
A pieced bob is a fresh take on a very blunt cut and makes any woman look a little less restricted. This orange bob is fun because it is paired with a huge bow on the side of the head.
The bow's tails are longer than the hair in the bob, creating a fun look that is unique and is sure to attract plenty of attention when out and about.
4. Kaga Kouko
Cutting a lot of layers into a style is a great way to freshen it up and ensure that it doesn't look boring. This anime orange hairstyle has a bunch of layers in the longer hair, also in the bangs.
The end result is a fun look that looks a bit messy. Since this is a messier style, it's great for women who don't take themselves too seriously.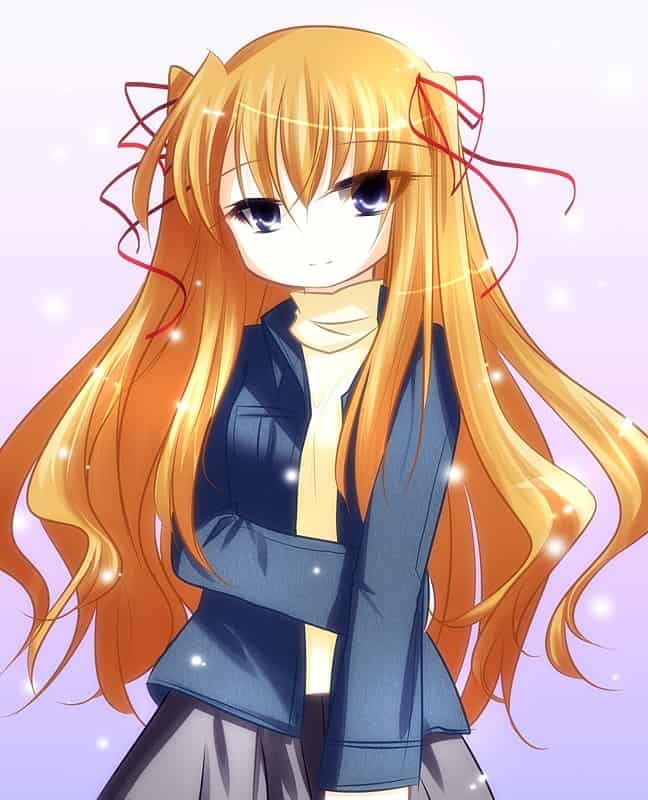 This anime characters have long flowing locks that are tied back with the help of extraordinarily long ribbons. The added length of the ribbons adds to the overall appearance of the cut.
It's a lighter orange color and has plenty of highlights to prevent the orange from looking too dark or muted.
Any style that has layers cut around the face to perfectly frame it will make the woman wearing the style look fresh and clean.
This fun orange haircut has a ton of layers and has perfectly cut bangs that are loose and move freely around the face, resulting in a natural look that has a ton of movement.
Funky Anime Blue Hairstyles to Copy
7. Orihime Inoue – Bow Bun
Anyone wanting to look like this orange-haired anime girl need to pull the hair off to the side and tie it in a bow made from hair.
When this is paired with longer bangs that are parted in the middle and allowed to grow to the chin, then the look is fresh and unique.
8. Souryuu Asuka – Pigtails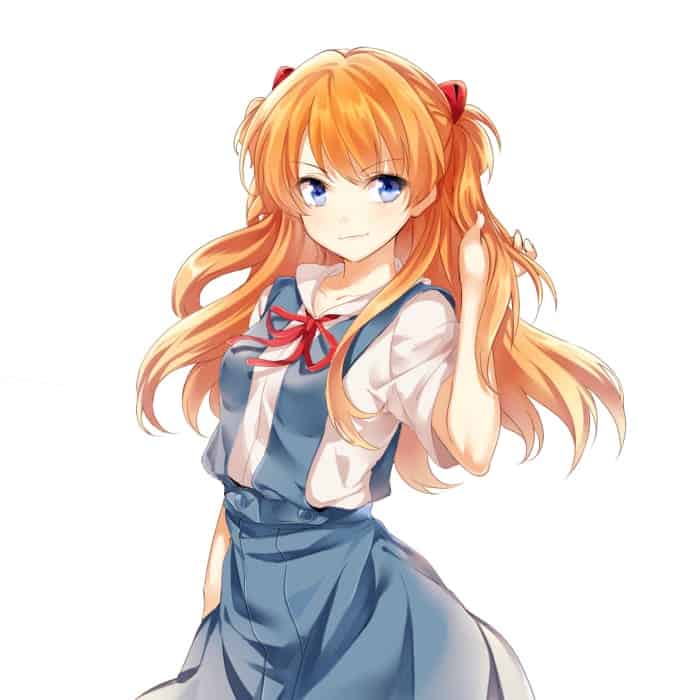 This anime girl with pigtails style has a much lighter orange hair than some others do, which helps keep it from looking weighed down. Additionally, the hair is cut into very loose layers, which help to add to the movement and beauty of the cut.
More Related Articles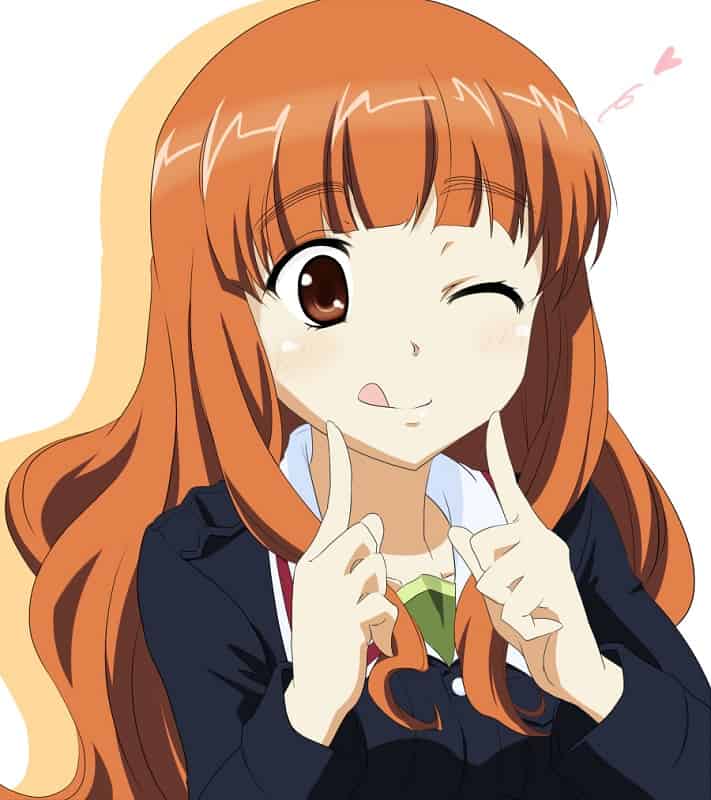 Blunt bangs can be really attractive when worn by the right person, and these bangs show how fun this orange brown hair looks on this anime girl. They are cut past the eyebrows and reach almost to the eyes.
To add even more interest to the style, they are paired with a longer length that flows around the shoulders and down the back.
Curls don't have to start at the top of the head to be impressive. This anime girl has the ends of its orange hair curled into major twists, which is a fun take on traditional curls.
The shorter layers around the head are spiked out to add even more body and movement to the cut and to ensure that it's eye catching.
Top Anime Girl Characters with Curly Hair
This fun anime bob is topped with a huge bow on the top of the head. The longer bangs reach to the eyes, and the bob is not cut with blunt edges, which means that it has a lot of movement. Additionally, the cut looks great thanks to the great highlights in the orange hair.
While not everyone will want to use an anime girl with orange hair as their inspiration for a new style, this is a great way to stand out in a crowd. Since these cuts and color combos are so bright and unique, they are sure to attract the best attention.