Blunt cut bob with bangs looks ravishing and add opulence to the everyday hairstyle look. With all the long or short summer hairstyles, one haircut that stands the test of the times and never goes out of style is without a doubt, a bob cut.
It is usually accompanied by bangs or fringes, whatever the case may be, a bob comes in different types such as inverted, shaggy, shingle, buzz-cut and blunt bob and each type of the bob is unique in its own way.
The best thing about bob is the versatility this hairstyle offers as it can be carried flawlessly by women of all ages and occasionally by men.
How to Style Blunt Cut Bob with Bangs
A blunt bob can be styled in numerous different ways with bangs depending on your face type, shape, and hair type or bob length. Bangs are an awesome way to modernize and jazz up your hairstyle with minimum efforts and maintenance. Here are some cool ways you can style your blunt bob cut with bangs.
If you have got a round face, thin hair and wide forehead, side-swept wavy bangs with blunt bob are a go-to hairstyle for you to compliment your face and hair type.
These bangs can be a bit annoying as the hair keeps coming your way, but they look great on round and heart-shaped faces by adding definition and natural contours to the features.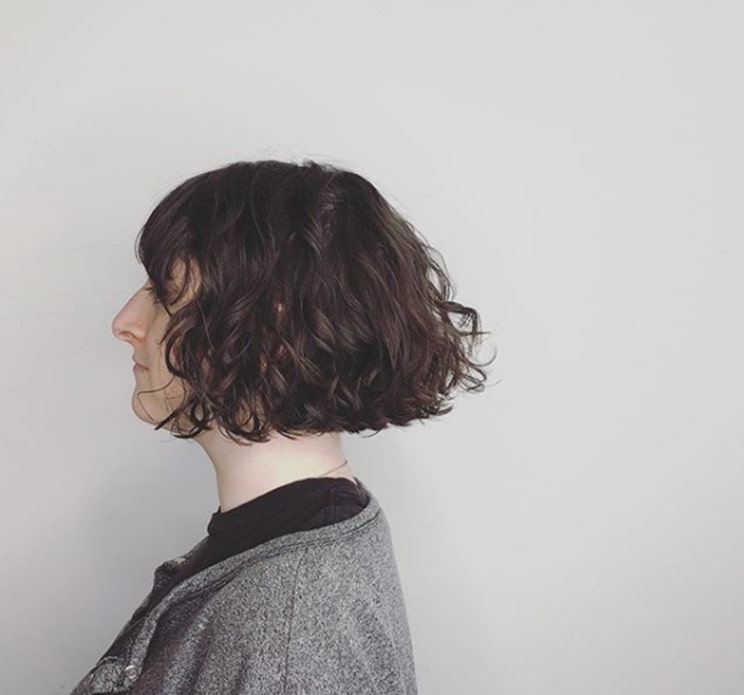 Curly hair is difficult to manage and style but blunt cut curly bob with bangs is a great way to style your curly mane uniquely and looks voguish and a la mode.
Classy Blunt Bob Haircuts with Bangs
It's summers again and people are going crazy over summer hairstyles and trends that stand out in the crowd and make a significant difference. If you're seeking short hairstyle inspirations for your next haircut, we've compiled a list of 10 amazing blunt bob hairstyles with bangs you can choose from for a perfect cool summer coiffure.
If you want to go for a short yet bold hairstyle, blunt platinum bob with bangs add a hint of drama and romance to your everyday look.
2. Bob with Blunt Bangs
The art of styling a bob is to try it with different colors and hues of hair dyes. The blazing, bold and bright hair dyes help to change the appearance to a greater extent like this ginger dyed long blunt bob with bangs that give an extra edgy look and feel to the bob hairstyle.
3. Asymmetrical Bangs
You were wrong if you thought that short haircuts are limited to a few hairstyles. A short blunt bob with pointed V-shaped bangs dyed vivaciously from the tips is ideal if you want to opt for a classy, sassy and unique hairstyle.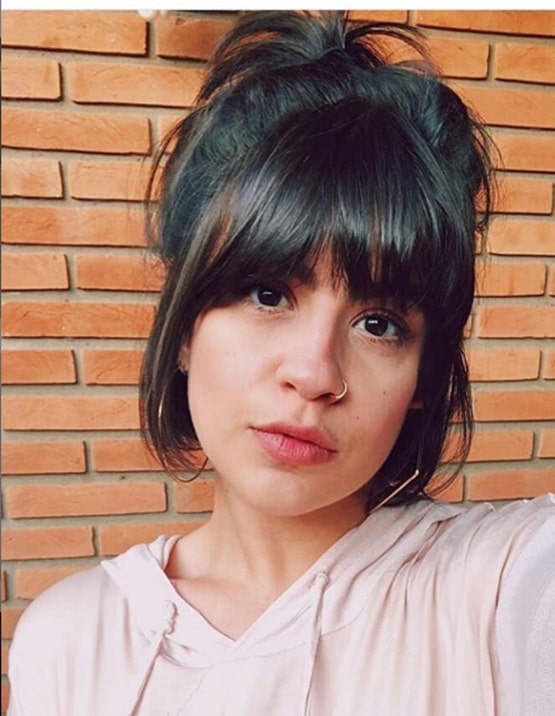 To all the women with wide and prominent foreheads, this thick bangs on blunt cut medium bob is simple, an easy and an absolute classic hairstyle that makes a statement and adds grace to your overall look.
Go an extra mile with this exquisite blunt cut bob with bangs and two-toned tips as it adds a little glitz and appeal to your hairstyle.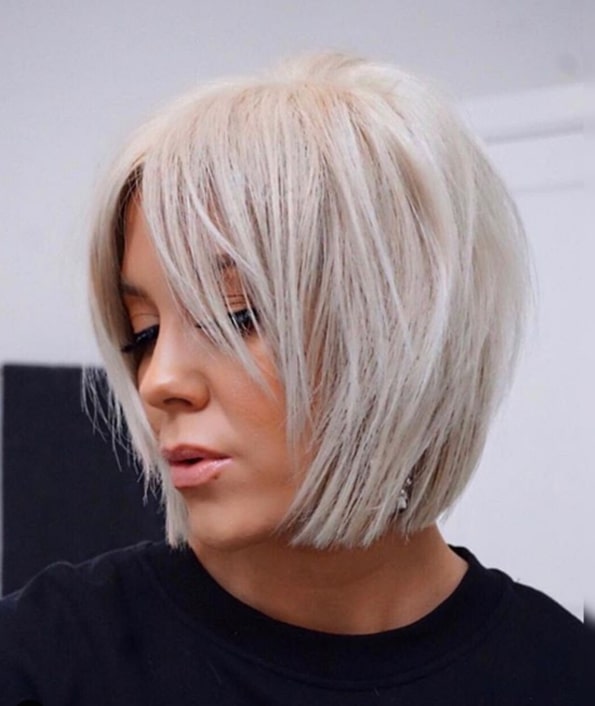 Bardot bangs are fantastic to remove some weight from your hair. The middle parted bangs help to keep your blunt bob neat and in place.
7. Bright Blunt Bob with Baby Bangs
This extra bright and edgy look are for all the bodacious and fierce women out there. The bright, vivid and neon dyed hair is terrific and looks exceptional with the blunt bob haircut and bangs.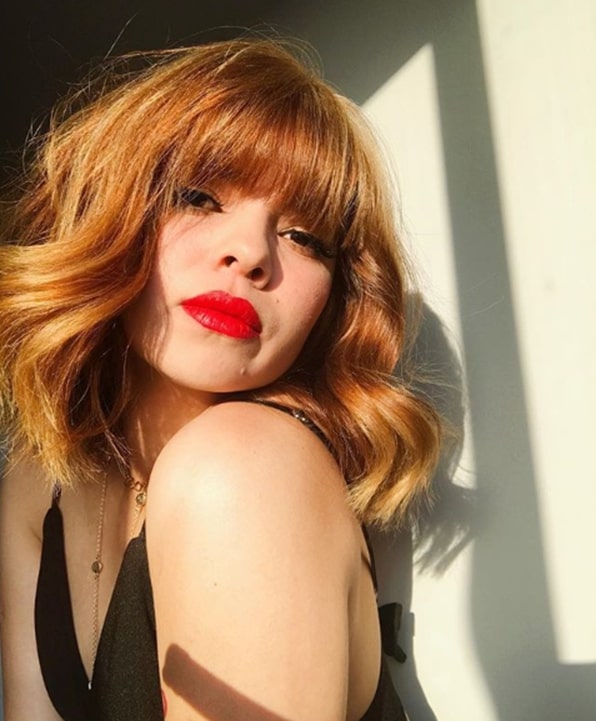 The uneven messy bangs give a natural and light look to your long wavy bob hairstyle. These blunt bangs & bobs are easy to style and maintain zero efforts to freshen things up.
This is not your everyday hairstyle and demands extra attention and maintenance, however, if you want to make a hairstyle statement and can stick to the upkeep it requires, this long bob balayage hairstyle is fashion goals and serves serious style fierceness.
10. Long Wavy Bangs

This hairstyle looks straight out of a summer fairytale. The cool tones with waves give this hairstyle an extra fresh and subtle look and the long wavy bangs are styled as side part bob framing one part of the face. This is absolutely the best summer-friendly blunt cut bob with bangs style on our list.
FAQs on Blunt Bob with Bang Hairstyles
Q. Are one length bob and blunt bob the same?
Ans: Yes, one length bob and blunt bob are the same as they are achieved by cutting the hair to the same length from the natural position of the hair.
Q. Which one goes well with bangs; Blunt bob or Blunt lob?
Ans: Blunt lob is the same as blunt bob except for the fact that it is longer and requires less maintenance and care. Blunt bob and lob both go well with bangs, however, blunt bob looks more edgy and alluring with bangs than a blunt lob.
A bob cut is one the most iconic and classic hairstyle fashion mongers hair experts have blessed us with, but with great hairstyles come great upkeep. A blunt bob with bangs requires timely maintenance than other hairstyles. So, if you've decided for the blunt bob know that it demands special efforts.