The old-school I did it myself hairstyle is finally here with a bang! Uneven messy bangs have been a part of our lives since ages, but who would have imagined it as a trendy, old school cool hairstyle?
That's right, messy hair bangs are officially trending with effortlessly chic girl vibes. Characterized by their undone, uneven and odd look, mess bangs can be complementary on both; men and women. It's an easy going, but enticing hairstyle that creates a cute and feminine look suitable for almost all face cuts and hair types and a great way to revamp your hairstyle.
How to Get Bangs with Messy Hair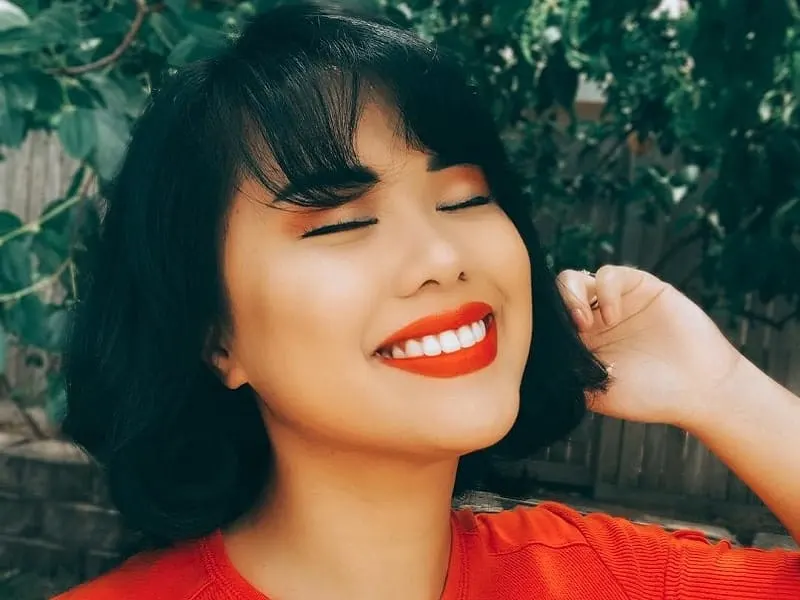 Getting those sloppy, disarrayed mess bangs is a cakewalk and can be fashioned at home without a hitch. If you want to own this hairstyle, but are unsure whether you know it or not, there is no need to worry.
Here's how you can get those perfect messy hairstyle with bangs for your hair this season:
1. Wash It Off- Before starting with any hairstyle, never forget to wash off your hair to get rid of the excess oil and dryness, because greasy and oily hair does not sit well. Also, dry hair is difficult to deal with. Therefore, leave your hair slightly moist or damp to achieve the perfect messy look.
2. Shampooing- Shampooing your hair can help a lot in removing the extra oil and grease from your hair and scalp. However, avoid using conditioner as it interferes with the styling gel and sprays making it difficult to create the messy look.
3. Drying Is The Key- Dry your hair with the towel. It is best to leave your hair moist and damp before you cut them to create those perfect messy bangs.
4. Comb It Right- Comb the hair to the front and decide how long or short you want your bangs to be before you cut them.
5. Cut the Bangs- Chop your hair in sections. Section your bangs with your fingers or by using the back of your comb. Using scissors, chop your hair from top to bottom keeping the layers of your bangs uneven.
6. Styling the Mess- Lastly, blow dry your hair using any pomade or gel sparsely. Add more productive needed until the desired mess is created.
Watch The Following Video on How to Cut Messy Side Swept Bangs
How to Style Messy Bangs in Curly Hair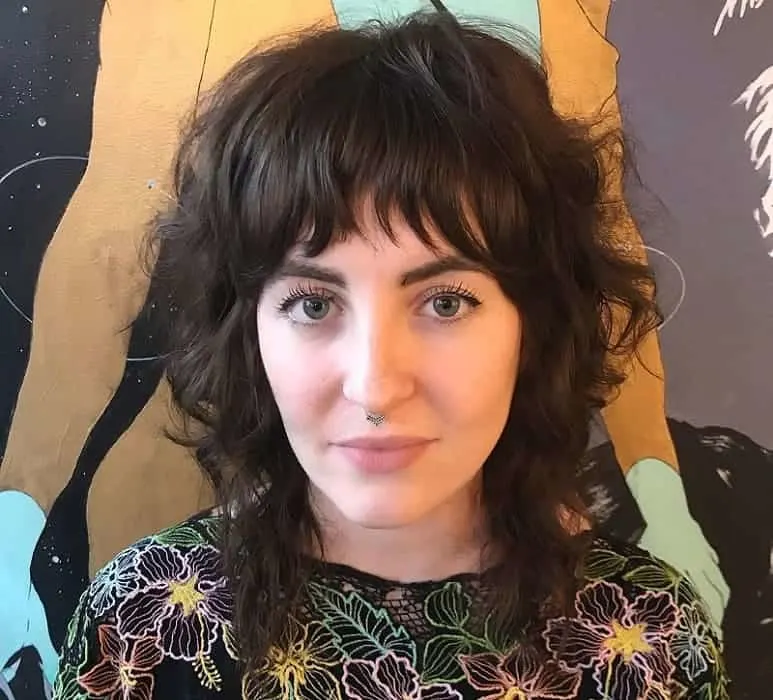 Curly hair is more brittle and dry than straight hair making any hairstyle tricky and exhausting as they are difficult to deal with. However, you can still flaunt the messy bangs for curly hair. If you have a curly mane on your head, you should first wash off your hair preferably with a paraben free shampoo and then prep the hair with any gel or pomade. The gel makes it easier to style curly hair by restoring the moisture as curly hair.
The curly texture serves an amazing messy voluminous look for the bangs.
Beautiful Messy Hairstyles with Bangs
Here are 11 stylish ways to style your messy hairstyle with bangs: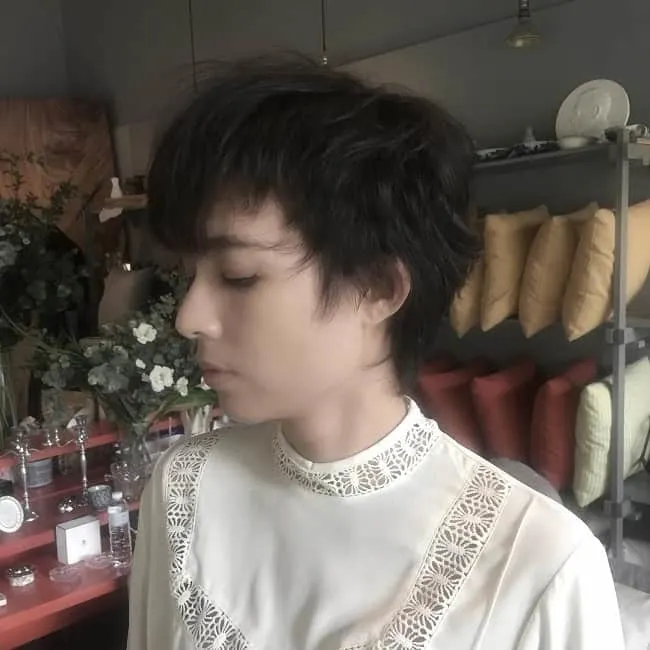 The messy pixie cut is the boldest and sexiest hairstyle of all times giving you the outright and flawless makeover.
There are several hair combinations for different face cuts and hair types, but the ever-so-gorgeous pixie cut with messy bangs is something to drool over. If you want to experiment something stunningly sumptuous for your hair. Go for this bold and loud hairstyle.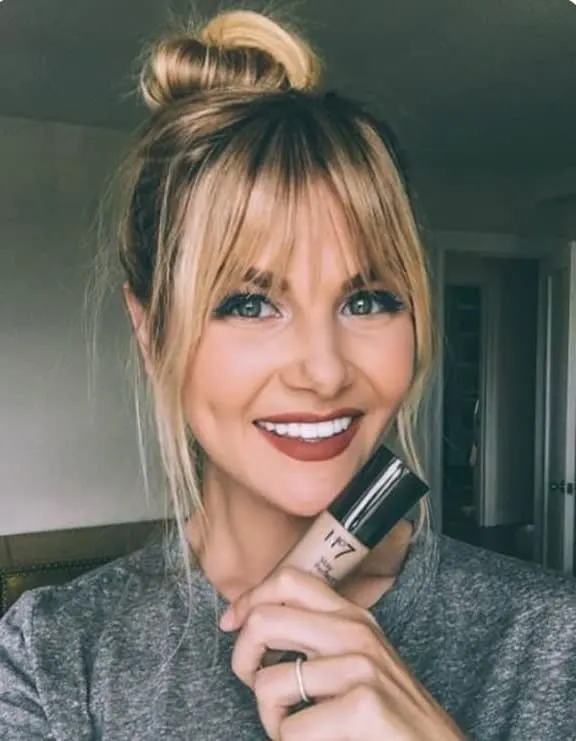 Updo and bangs go hand in hand. The messy topknot with bangs is perfect for an oval shaped face, but this hairstyle works for literally everyone.
Bardot bangs are parted bangs usually from the middle. These messy bangs are full of body and mess that looks exquisite on every face cut and hairstyle. You can layer your bangs by cutting them short at the middle and long on the sides for an extra voguish look.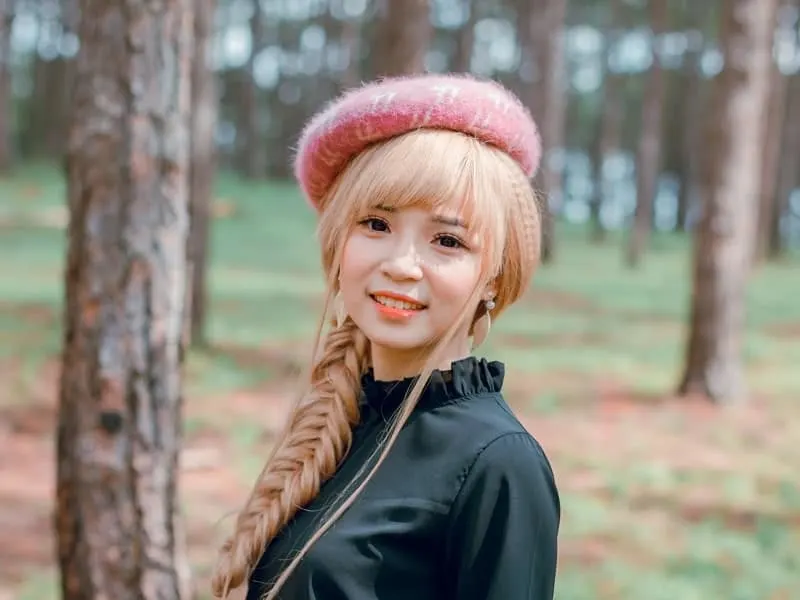 Messy side fishtail braids with bangs call for the double mess. This hairstyle looks ethereal on long and thick hair.
If you have got long hair and you don't want to cut them short. Settle for messy thick bangs as they look terrific and add more definition to your hair.
Messy bangs with short or medium bob is a great way for anyone seeking a chic and the modish hairstyle. This beautiful bob can be worn wavy or straight and it is an easy hairstyle to pull off at work, parties, and wedding.
The flattering bun with messy hair bangs luscious and a treat to the eyes. You can play with your bangs by styling them as side swept bangs with bold and dramatic lip color.
The very versatile ponytail with bangs is the go-to style for almost every occasion. Jazz up your low ponytail game with this spunky and eccentric bang style as Messy bangs give life to your typical and boring ponytail.
Buns and great hairstyles are synonymous to each other. If you want to ace your half messy bun hairstyle for long hair, the half bun is a great alternative to the very basic bun. It looks soft, lavish and extra fresh. The best part about this hairstyle is, it is easy to maintain and achieve and can be worn at proms and weddings.
You can pull this hairstyle off with uneven, messy bangs to steal the show.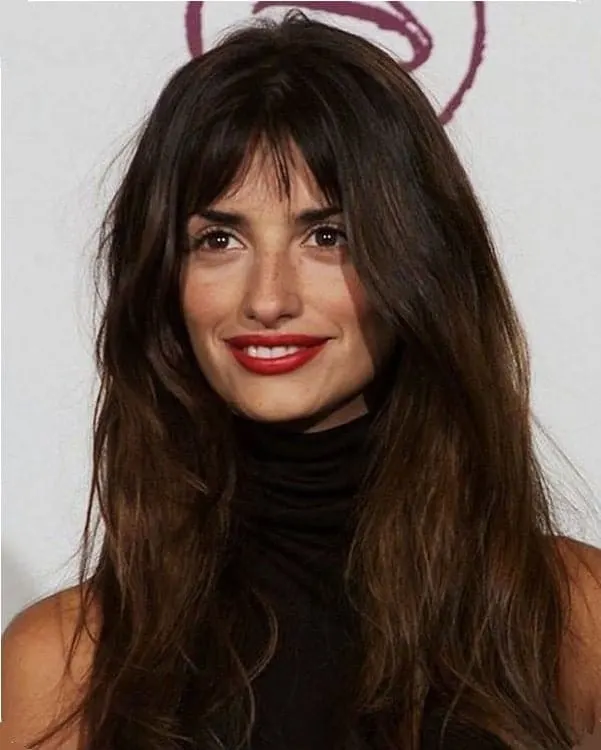 These clumsy, A – shaped bangs work perfectly fine for the wide rectangular faces, it's like reshaping your face without surgery.
These bangs appear like a layer of entire hair length you have long, wavy hair you can go for A-shaped messy bangs style.
10. Messy Angled Bangs
The beautiful messy hair with bangs adds grace and glory to your hairstyle. If you have got short and thin hair, these bangs make your hair go Cray Cray and adds allure to your overall look.
Baby bangs are emphatically the prettiest, edgy and fierce hairstyle you can get, and it looks incredible on every face cut. If you have medium length hair, go for this casual yet fiery look to flaunt the boldness you always wanted.
You can easily style your bangs messy at home if you don't want to rush to a salon. Although these beautiful messy bangs can be styled at home effortlessly, they need extra care and attention.
A messy hairstyle doesn't have to be unorganized and dirty. You need to consistently focus on your styling. Avoid using different styling products and conditioners, instead, use a dry shampoo to absorb the oil and grease. Refrain from combing your hair too much as it will make them look flat and straight.