When aging, a high concern for men is the fear of baldness. Sometimes this fear may hit you earlier than expected. Balding is even harder for men with long hair. In times like these, the best way to do this is to look for some hairstyles that can cover up your balding long hair and make you look trendy at the same time.
Different Ways to Style Balding Long Hair
Who says thinning on top means you have to lose the length? Not these guys! They're out here, rocking the balding long hair look, totally redefining what hair fashion means as they age. Check out the below list of hairstyles for long-haired men with thinning hair.
1. Sleek Man Bun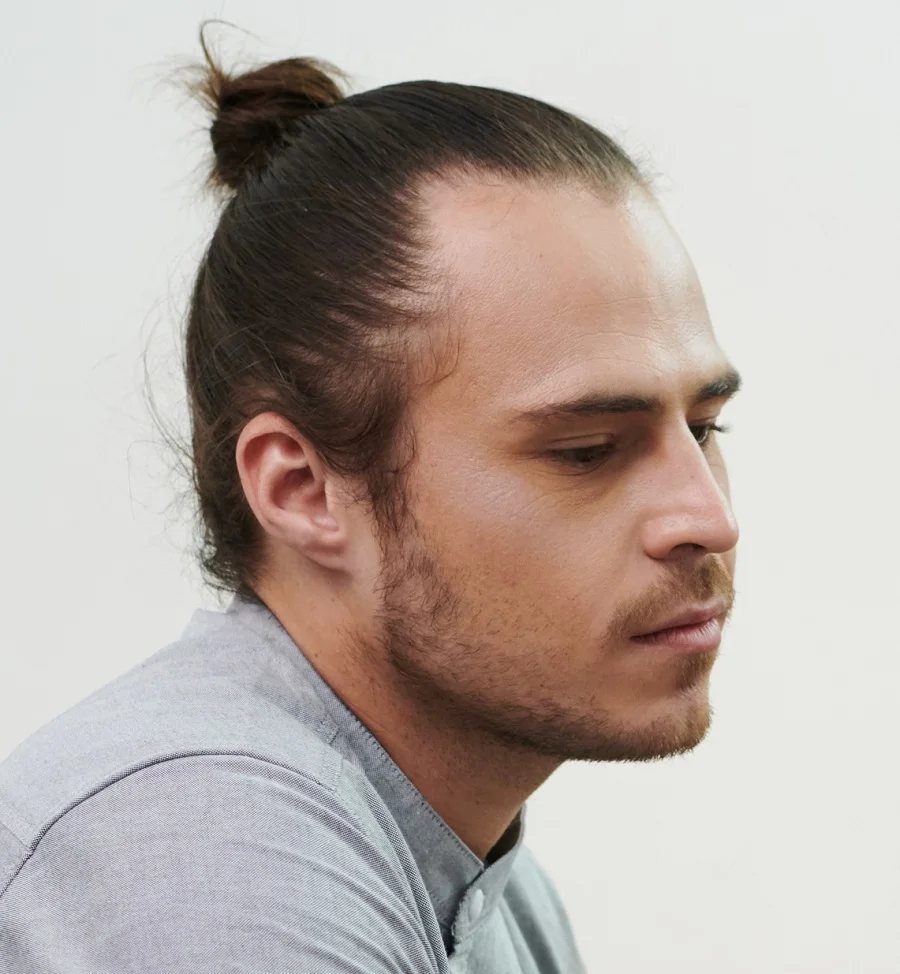 The style gives a fashionable solution while embracing the natural changes in your hair. It involves growing the hair longer and gathering all hair on the top of the head into a bun. You can style it in a low or high bun, depending on your hair length.
2. Long Gray Ponytail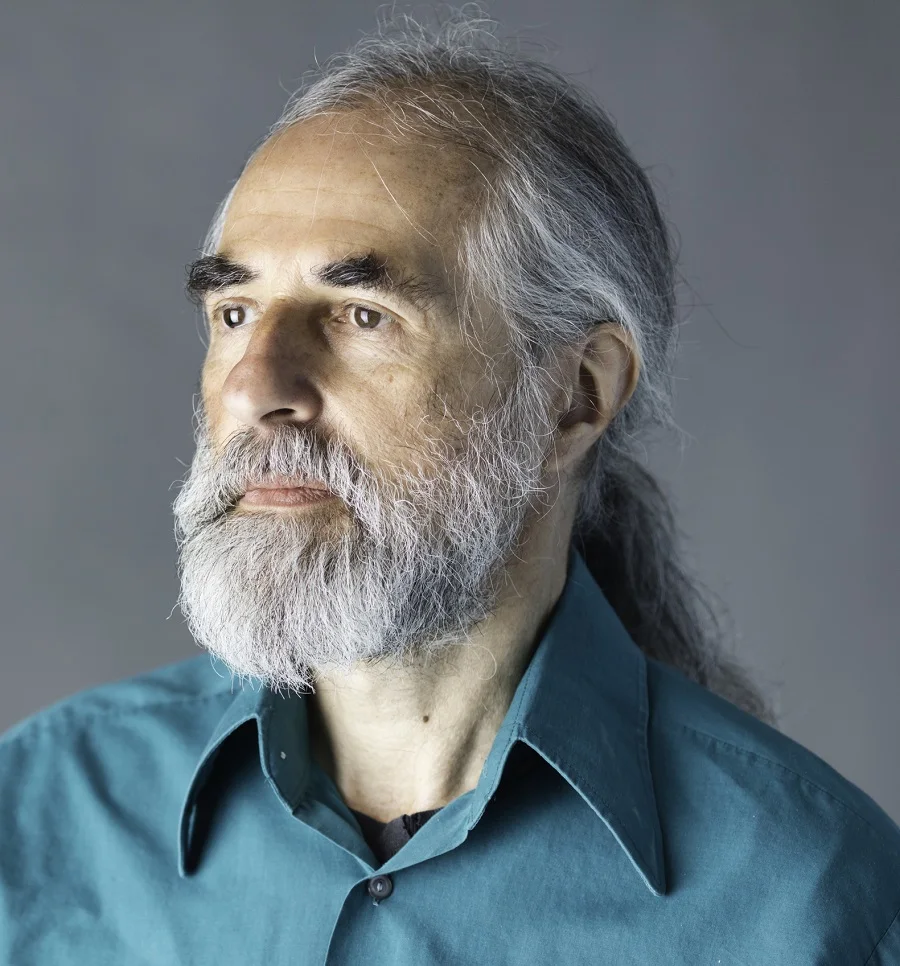 If you are a man with long balding hair, you can comb the hair back and secure it into a ponytail. It adds length and volume to your hair and draws attention away from any thinning areas or receding hairline.
3. Braided Mohawk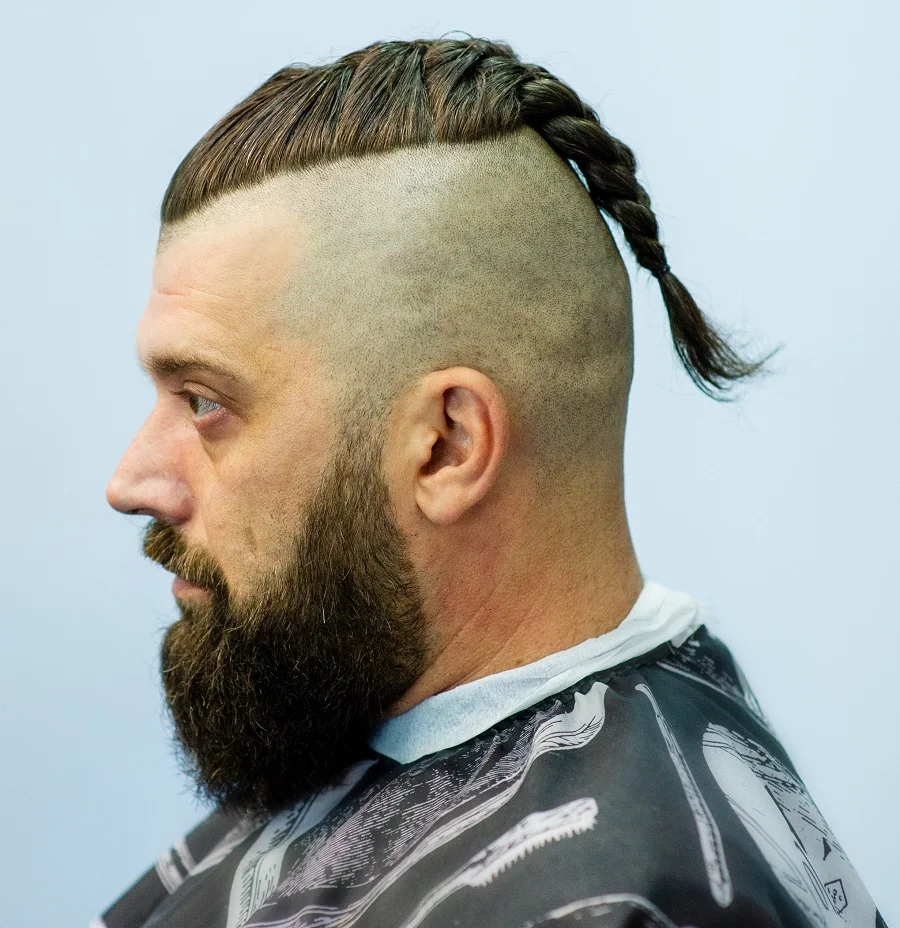 This hairstyle has shaved sides and back to give you a distinctive look. The remaining hair in the middle of the head is braided into a mohawk pattern. Ultimately this style gives a combination of rebellion and elegant appearance.
4. Layered Bob Cut
It has layers throughout the hair and gives a puffy look camouflaging the balding area. Parted in the middle, the layer gives a wavy texture on both sides of the head. Hence, you will get the illusion of thicker hair.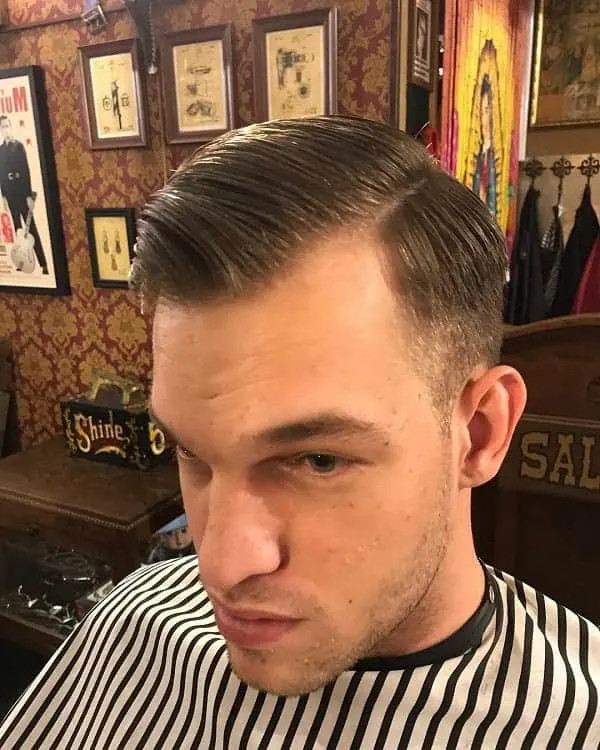 The good old Ivy League hairstyle is the first up on the list. This is a savior for all men facing the baldness issue.
This long top hairstyle will keep your charm intact with its neat and preppy outlook and, at the same time, cover up for thinning hair or hair fall, which might bug you otherwise. The style covers up the crown, giving a mass effect, and discreetly solves your fear of baldness.
Next up is the classic slicked-back hairstyle. This look is another savior for those fearing baldness. Even those who have thin long hair should try out this hairstyle for balding men.
It again covers the crown area and you can choose to have the sides faded to get a clean look and at the same time make it look stylish and trendy.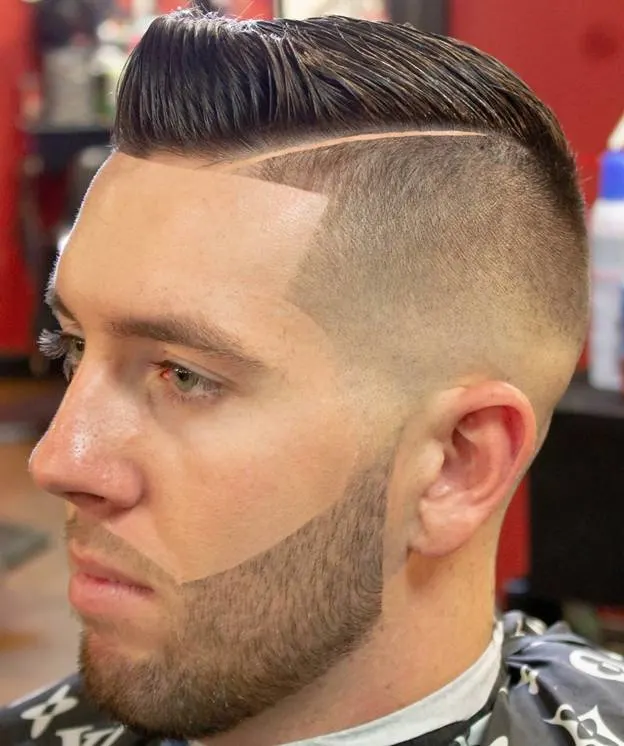 Similar in some sense to the slicked back, the comb over also focuses on keeping the balding crown covered and also helps to cover the receding hairline. The style will require some effort on your part, though. Fit having it cut via a barber, then getting the right look.
For that, you will need to apply some hair product to set the hair in place and as for the sides, you can have them the usual way as in a comb-over, or simply have them tapered to your liking.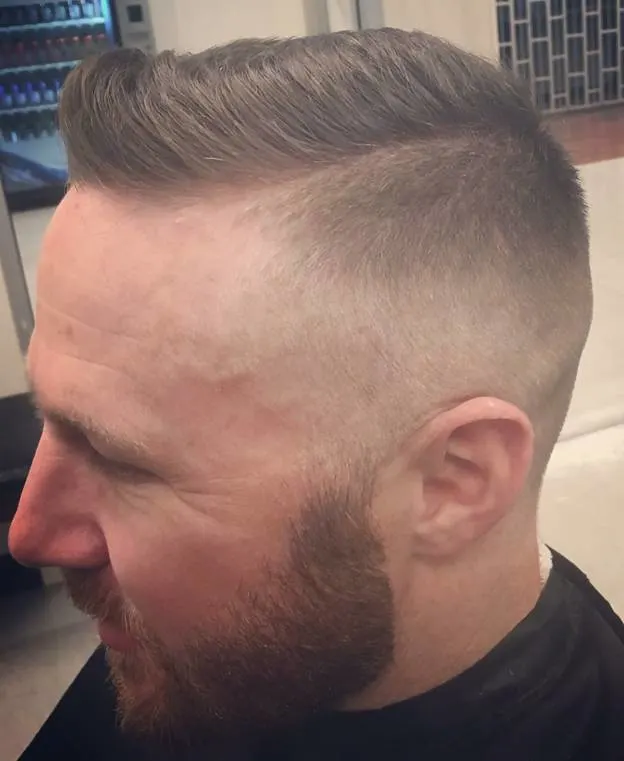 You can also go for the quiff if you have long hair and the problem of balding hair. The quiff will keep the crown and the back puffed and fluffed. Overall you will get a trendy look that will keep you from showing bald patches if there are any. Again, in this case, you can experiment with the sides.
Either have them tapered or go for bald or skin fade to your liking. You can also try on different hairstyles with the quiff or experiment with different hair dyes.
9. Faux Hawk Undercut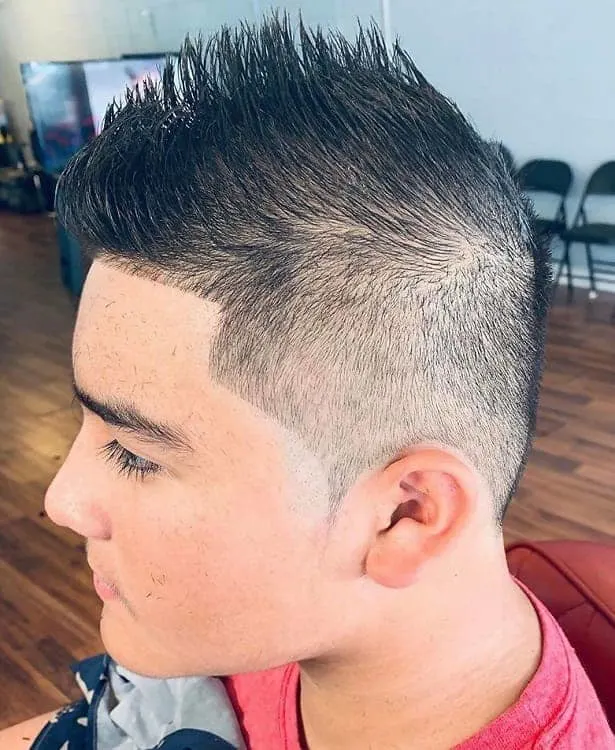 The good old faux hawk fade never lets anyone down, especially when it is men with a balding crown. This style will keep you in the trends, like an evergreen hairstyle.
This style is a must-try for all those men who want to keep themselves updated with the latest fashion trends. Apart from providing a remedy for balding long hair, you can try out the faux hawk in a number of different ways.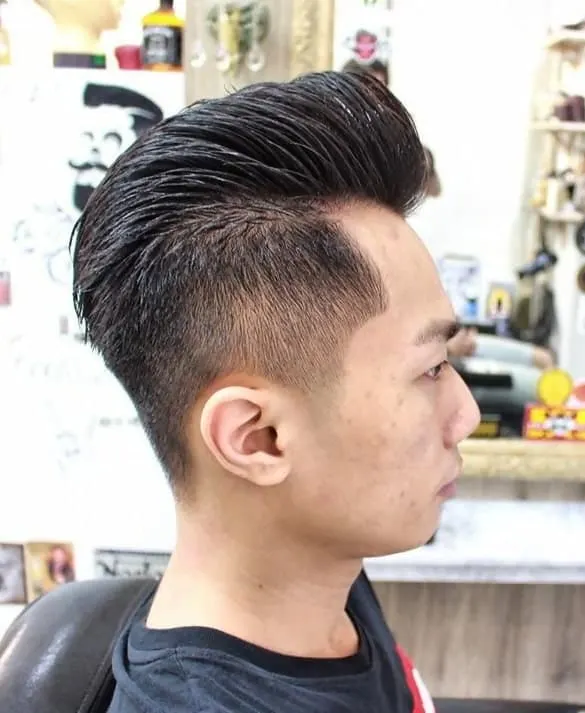 A comb over again will ensure that the maximum mass stays at the top, plus since this long hairstyle features the taper fade, you will have dimensions added on the side owing to the taper.
The style is cool and charming, and it will require some maintenance on your part. So if you are up to put in some effort, this look will be perfect for you to try on.
Kick-ass Long Thick Haircuts for Men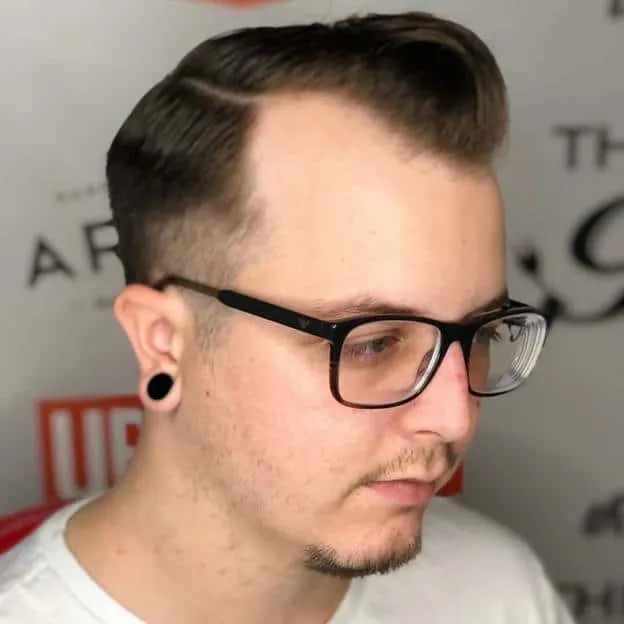 This longer military haircut is our personal favorite on the list. Trimming on the top, with the sides kept short and neat, this preppy hairstyle is a must-try if you are opting for a shorter yet neat look.
The style does require some effort, with frequent visits to the barber to maintain the right length but the output is worth the effort. Plus you have again the option to play with the sides either keeping their skin faded or completely having them tapered off.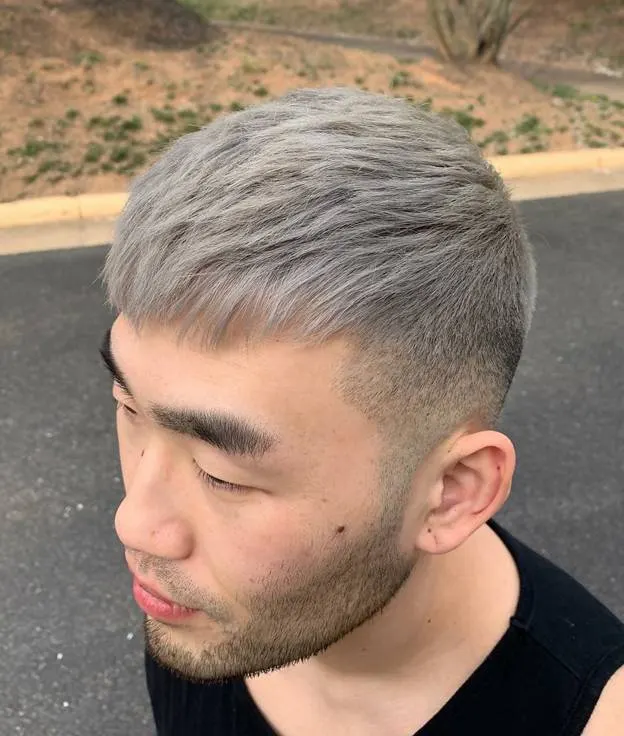 A textured French crop is another option if you are looking to cover up the thin or patchy hair owing to baldness. This long top hairstyle is trendy and covers up any receding hairline that might be showing. This hairstyle is a must-try if you are looking for a shorter length.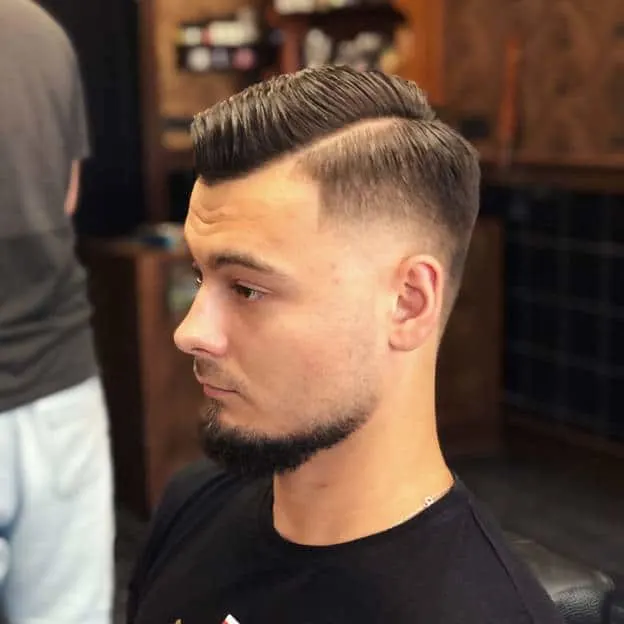 While the ordinary slicked back is one option that bald men with long hair can liven up the hairstyle by adding a few highlights to keep it chic and have a side parting.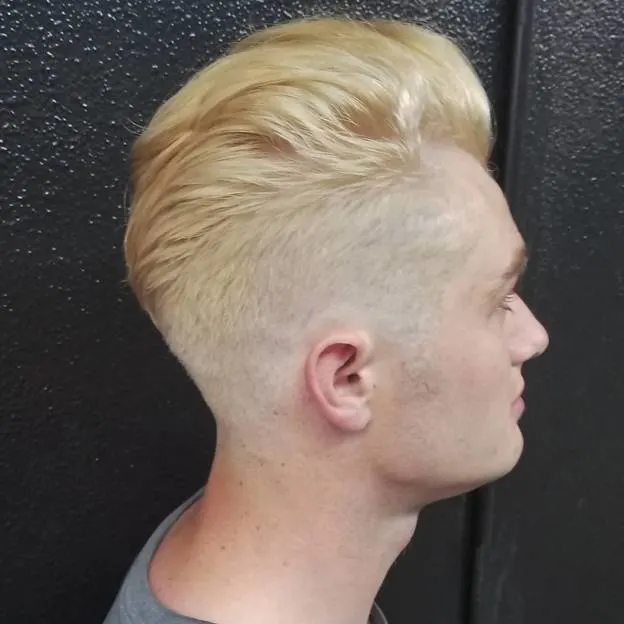 A classic pompadour will do your balding hair a lot good. This long hairstyle is good if you want some length in the crown and with the sides, you will have different options to choose from.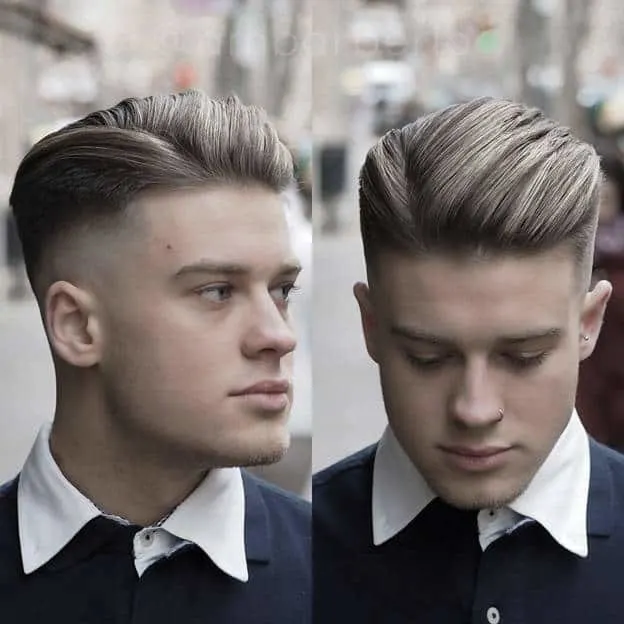 A simple side part is another way to make up for the balding long hair for men. This style is sleek and classy. Plus it requires minimum maintenance so yeah better give it a try.
Related Topics